When it comes to moving into a new house, most folks are lucky if they've unpacked at least half the boxes after three weeks. Not Kendall Nidoh. This gal took the fast track with help from Aunt Laurie's House Calls, our mobile decorating team.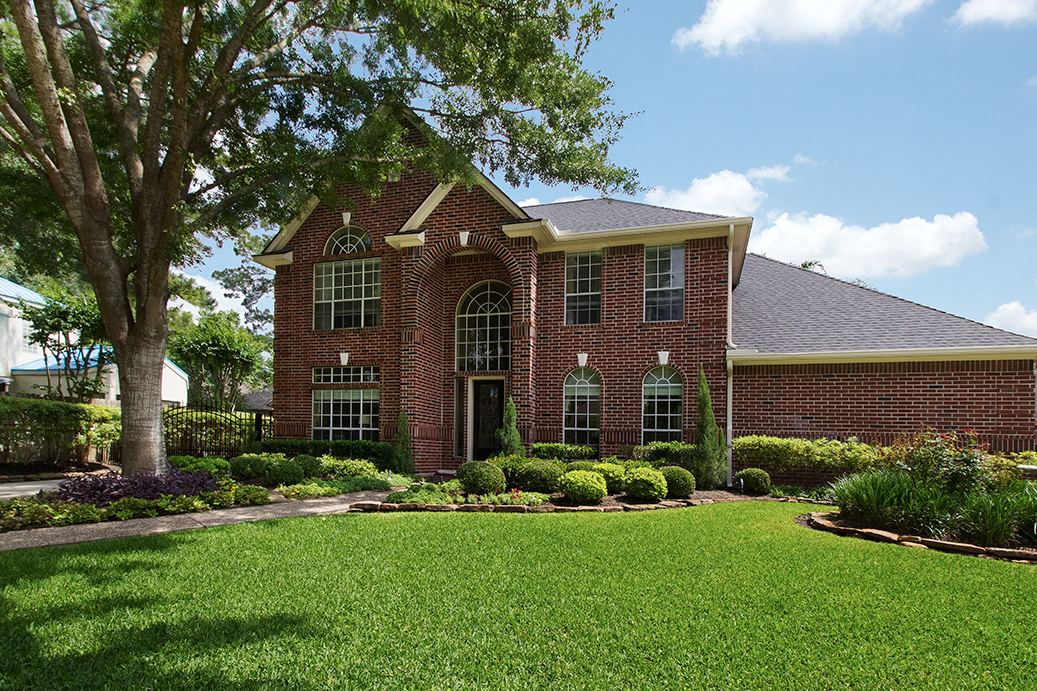 Kendall's new house is thus deliciously decked out with a fresh, new look – in less time than it typically takes to figure out where all the light switches are!
How It Happened
Kendall didn't mess around when it came to getting a new look for her new home. She stopped by Laurie's one day, walked right up to Jacque at the front desk, and said four little words that changed her life forever: "Come to my house."
What Happened
Jacque and crew headed to Kendall's new digs, where a lot of furnishings had already been moved from her previous home. Seeing the furnishings already served as a great foundation, Jacque recommended items that harmonized with the existing pieces, along with new lighting options and fabrics that revamped the place brilliantly.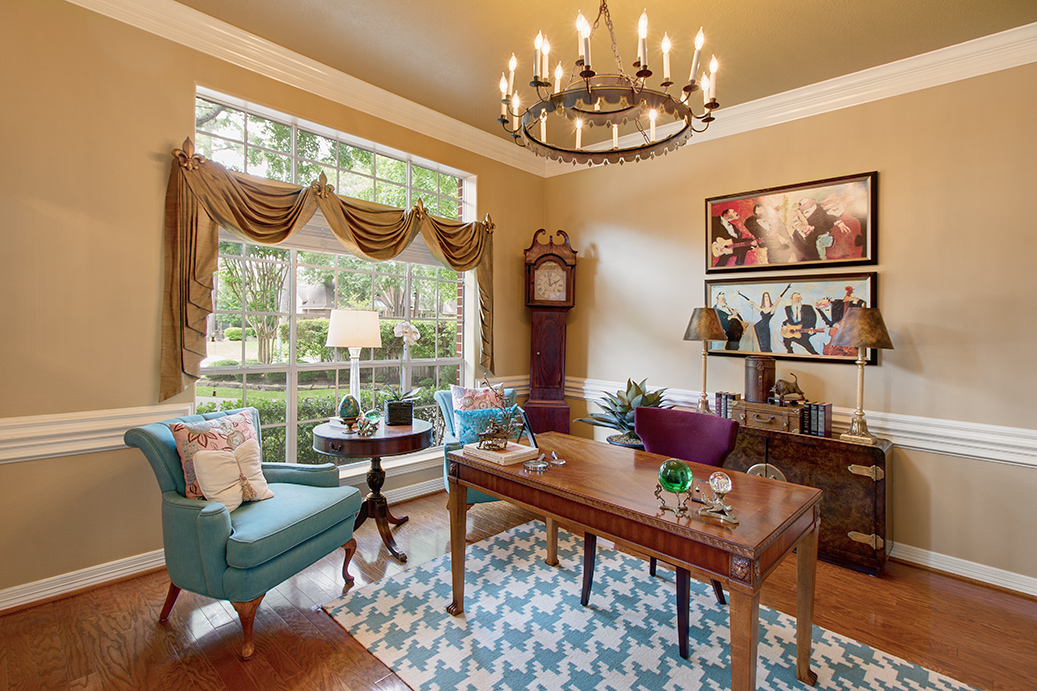 What Kendall Loves Best
Kendall was over the moon about the fabrics from Laurie's that gave her old furniture an instant lift. She also liked how Jacque and crew recommended items that fit with her home, even if those items were available from sellers other than Laurie's. One more plus? Her two cats, Boots and Slim, absolutely adore the place.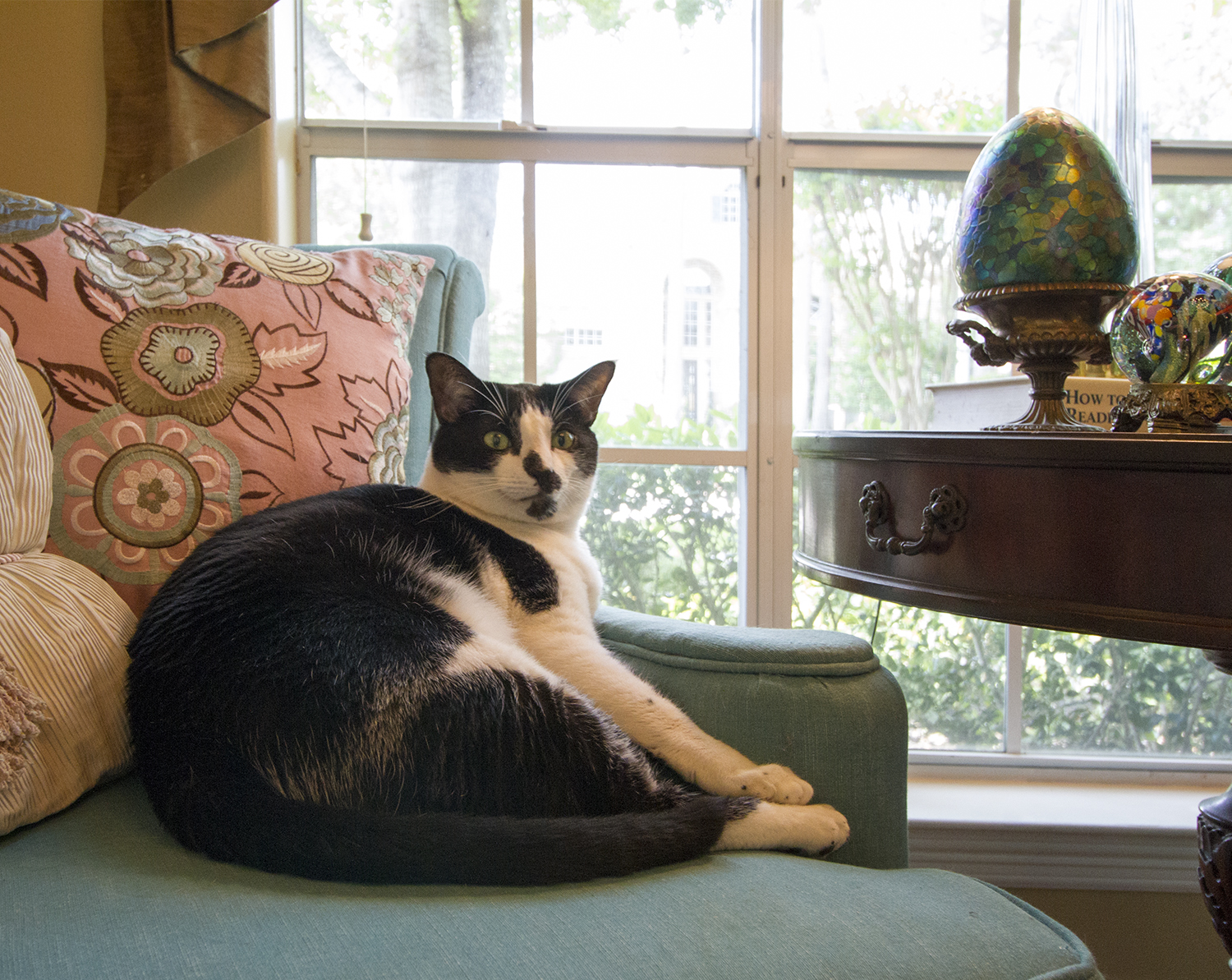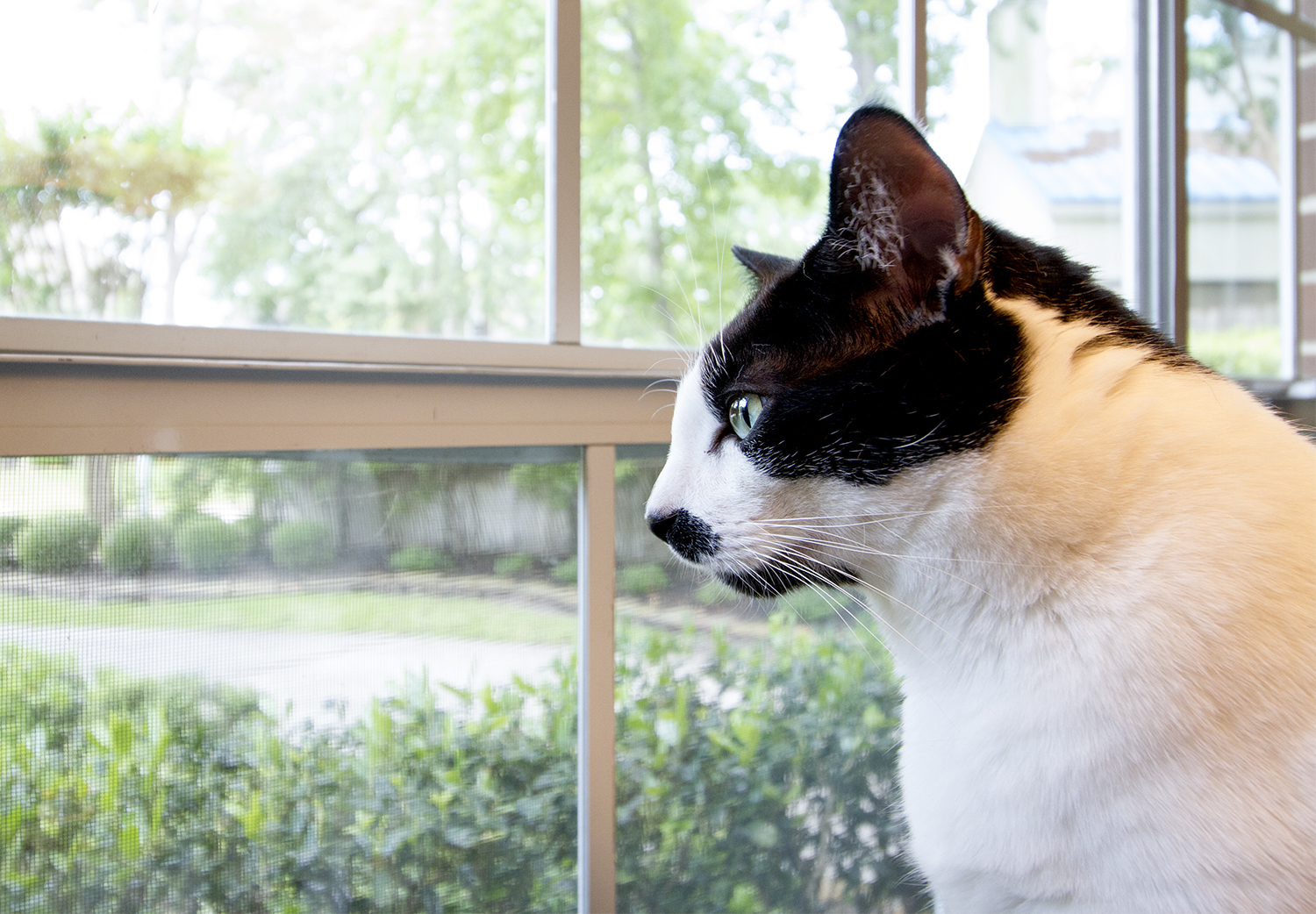 What We Love Best
A fainting couch automatically goes to the top of our list of favorite items in the world, especially when it's covered with colorful fabric and perched atop a zebra rug.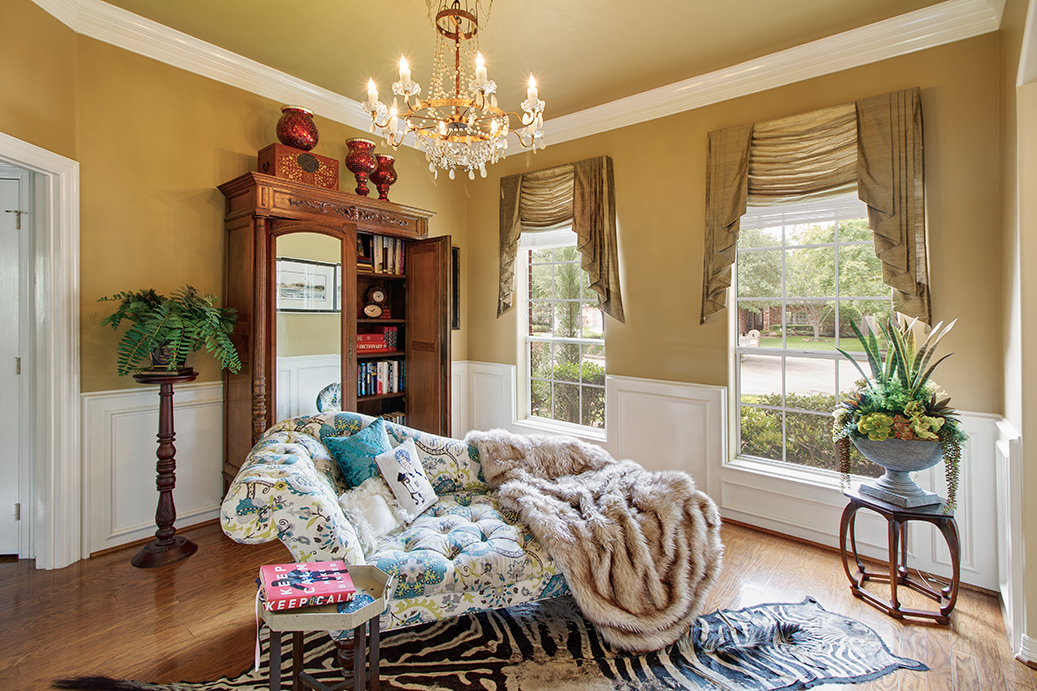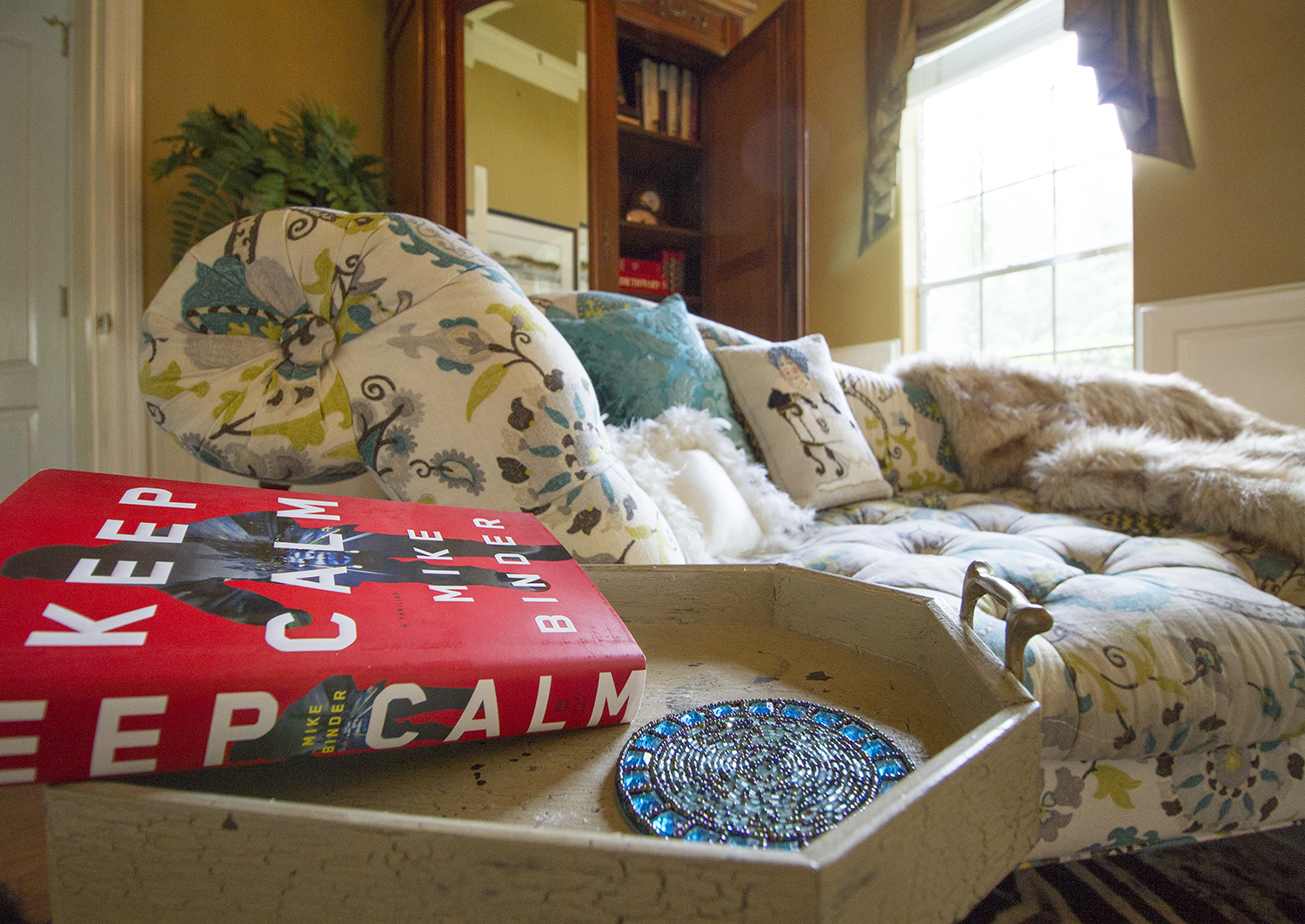 The use of blue throughout the entire home is another highlight, from the lagoon-hued shag rug to the savvy striped chairs. And we'd be remiss if we didn't mention the fantastically unique touches: like the trio of hallway cat statues or the statement-making headboard.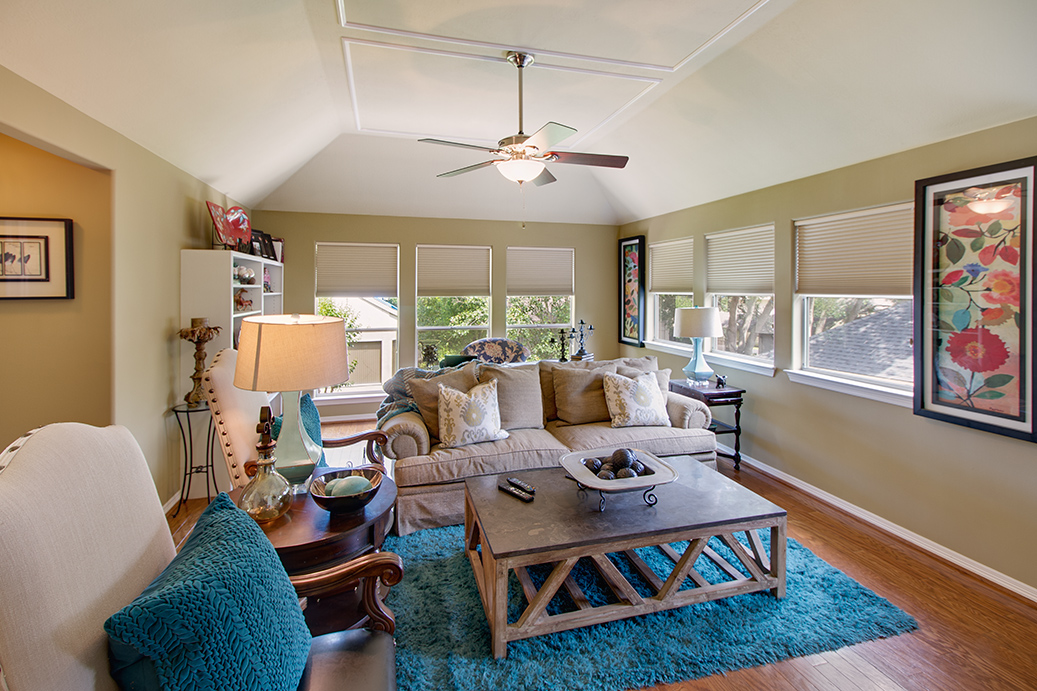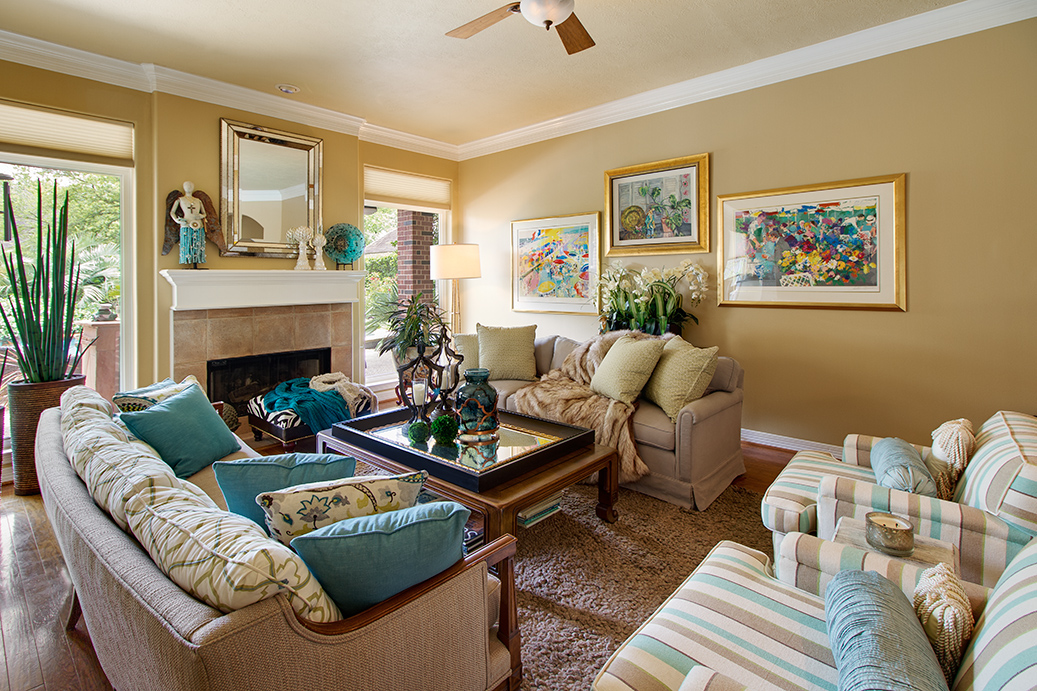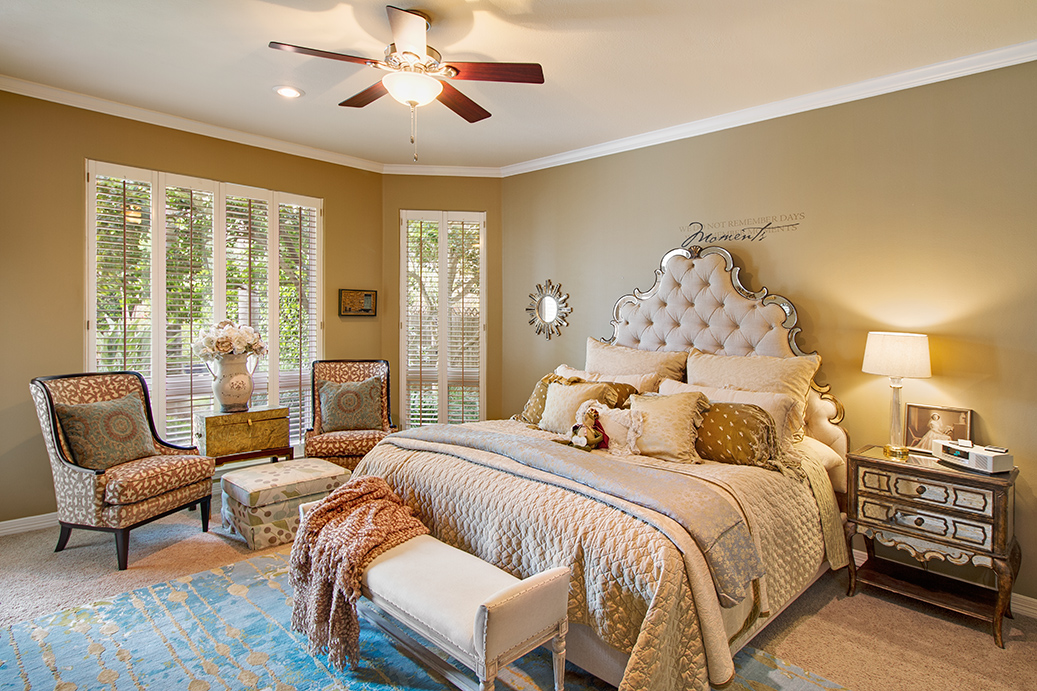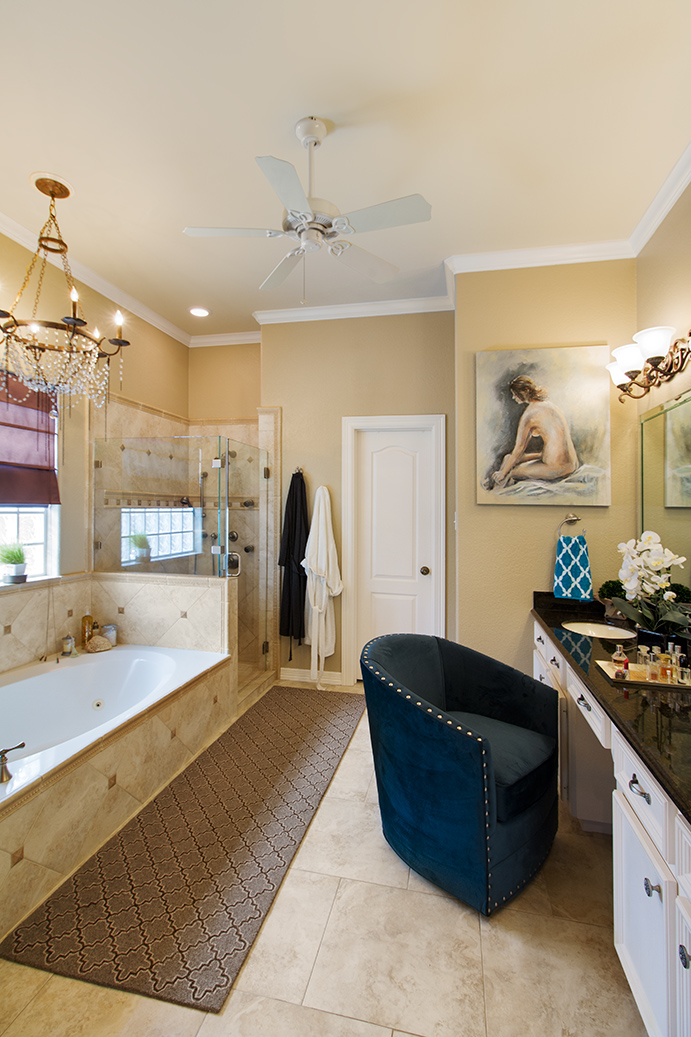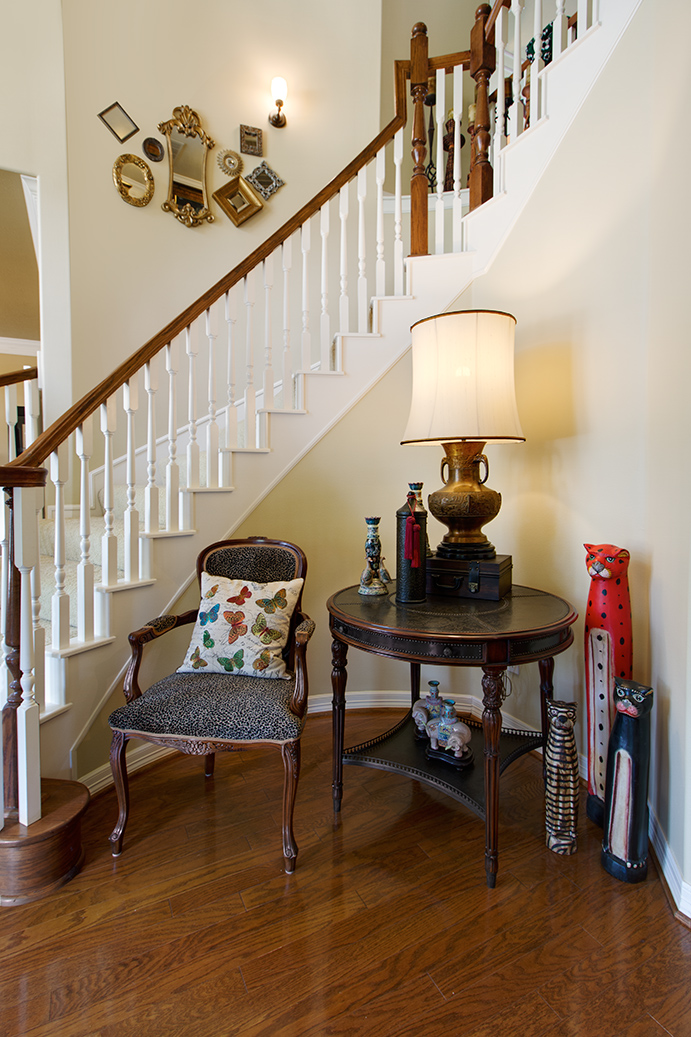 Want to showcase your own home on our blog? Or want help turning it into a showcase? Either way, give Laurie's a call today!