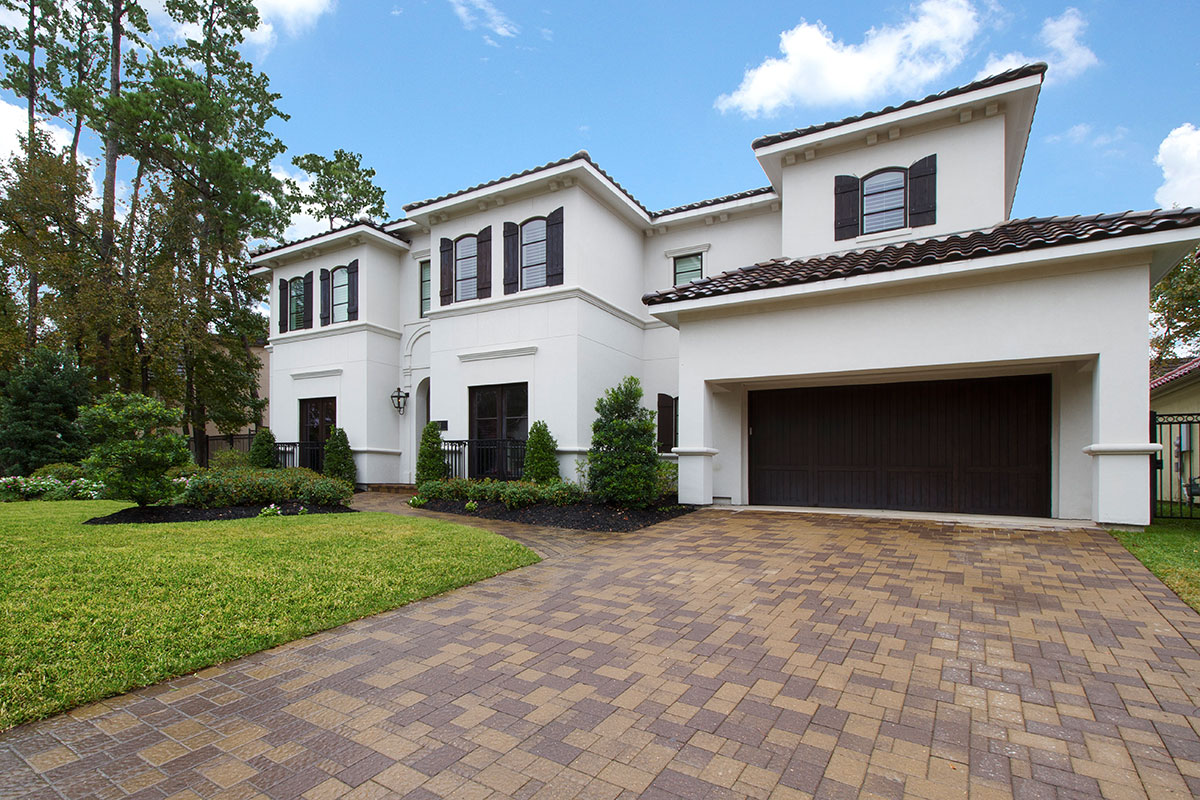 Warm and welcoming is the feel you get from the Booth's home – and the family that lives in it! The home of this super-cool Scottish crew was the latest stop on our Aunt Laurie in Your Home tour. 
George, Gillian and their children moved from Scotland to the US five years ago, with an even more recent move into their current abode. When it came time to spruce up their new home, they headed straight to Laurie's!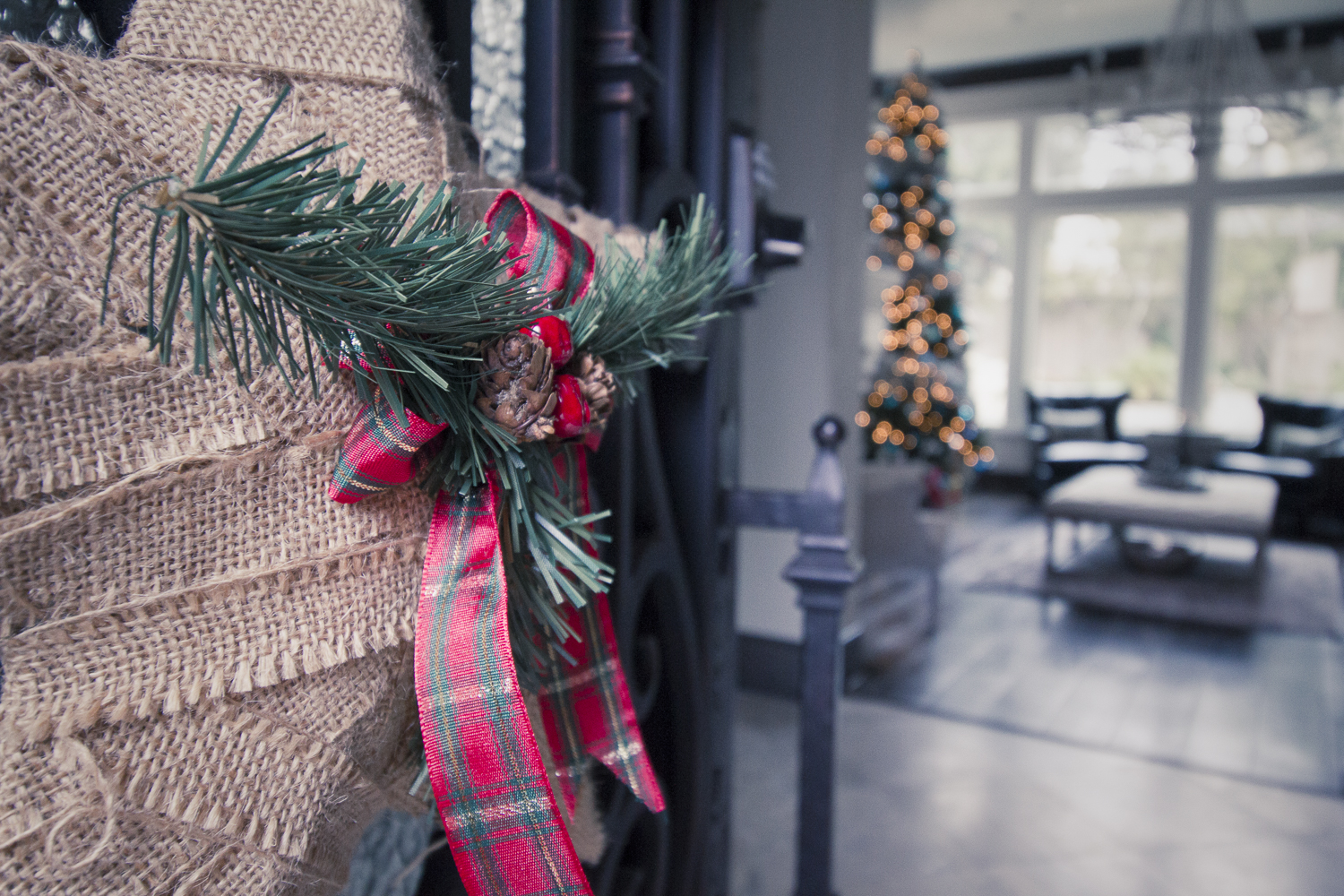 The Dining Room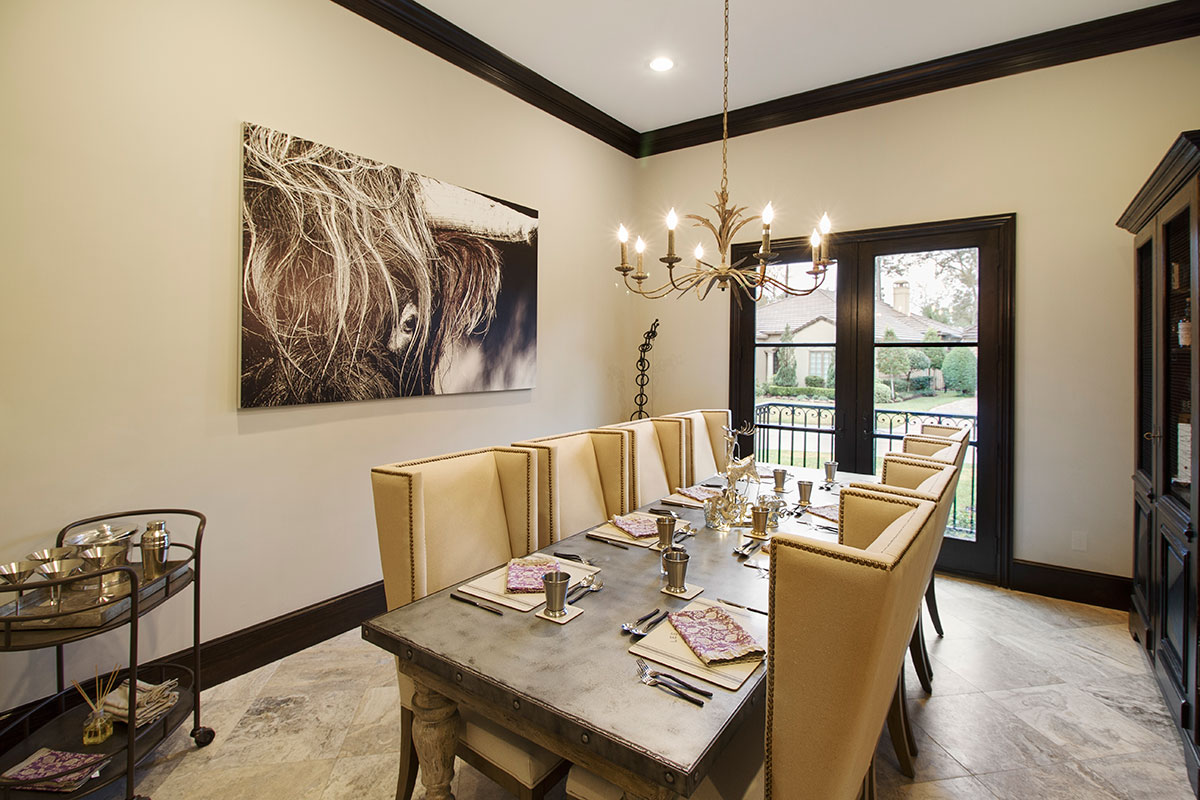 This fun-loving family's dashing dining table is fit for the feast of a king! Most of the stuff in this elegant space is from Laurie's, from the cabinet to the chandelier.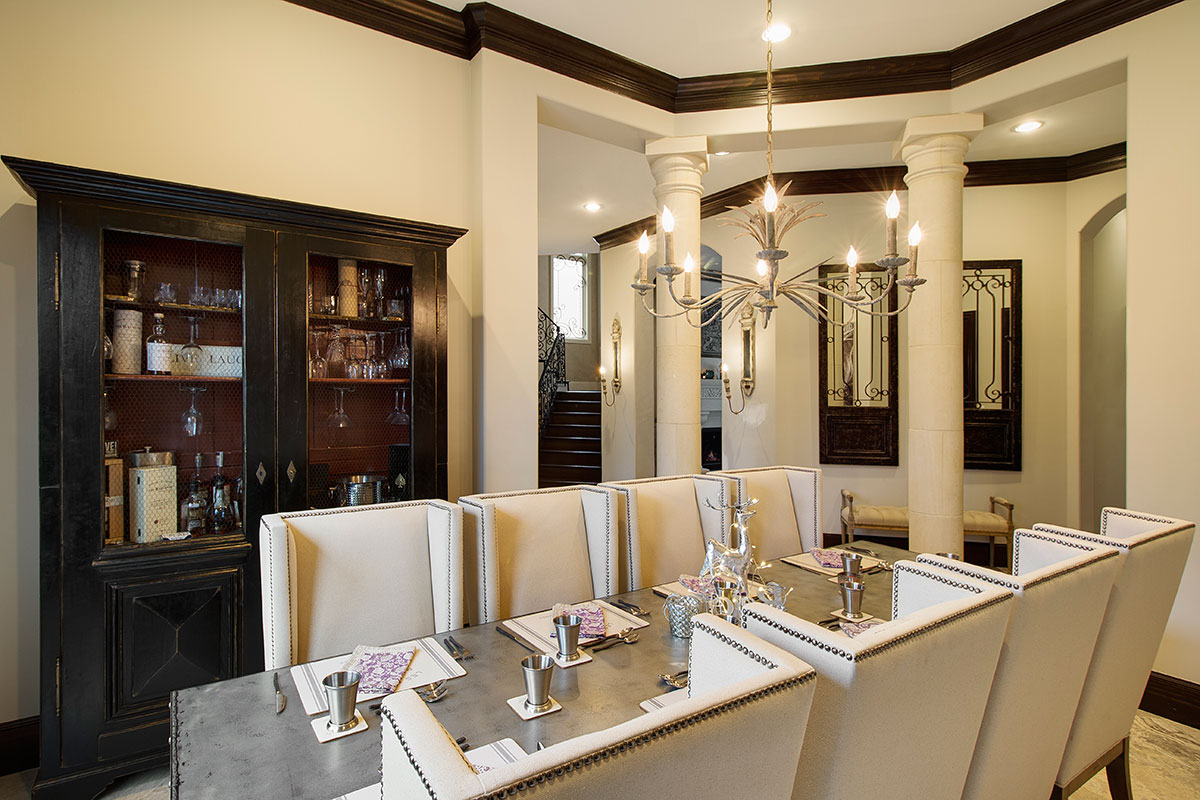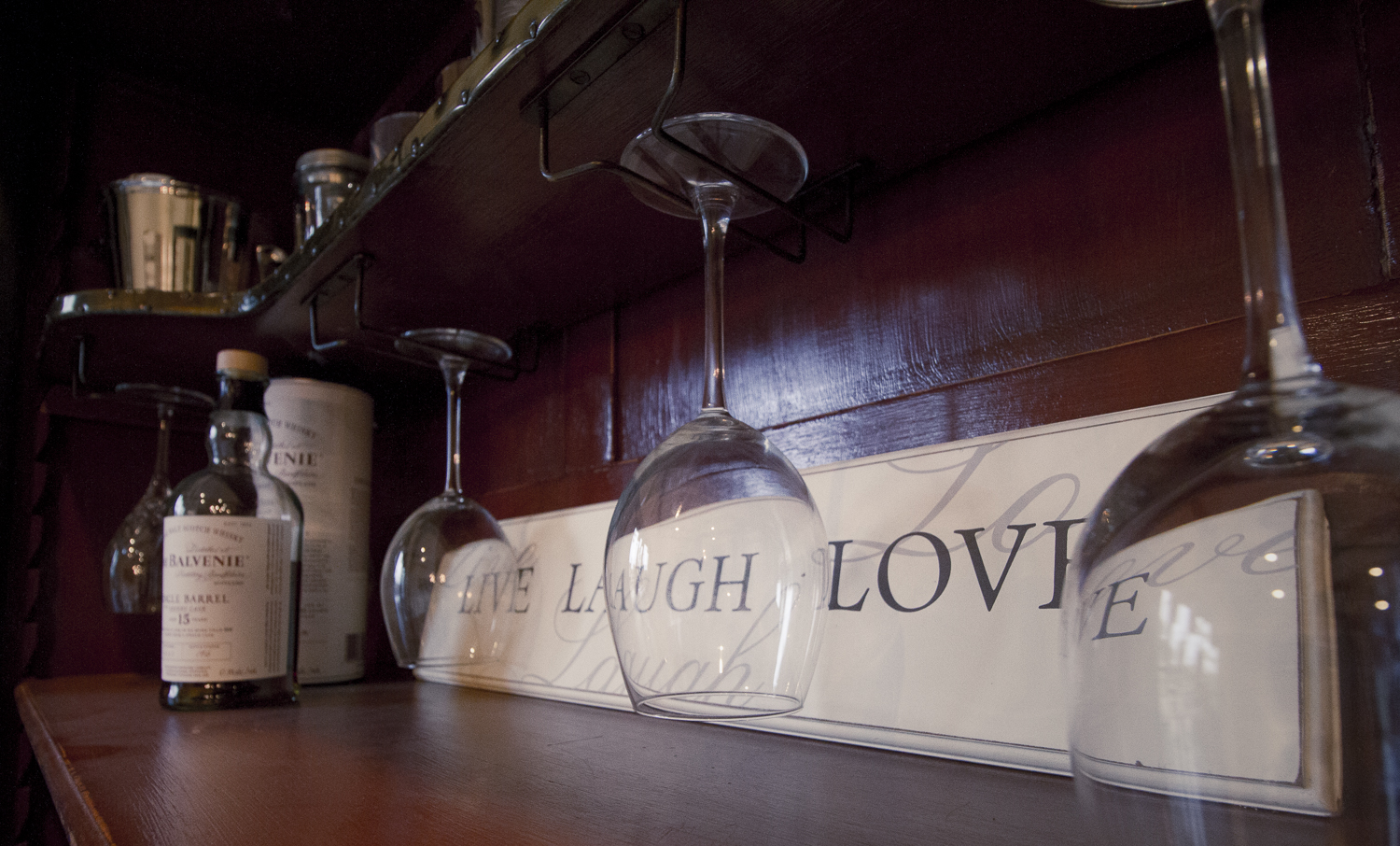 The Living Room(s)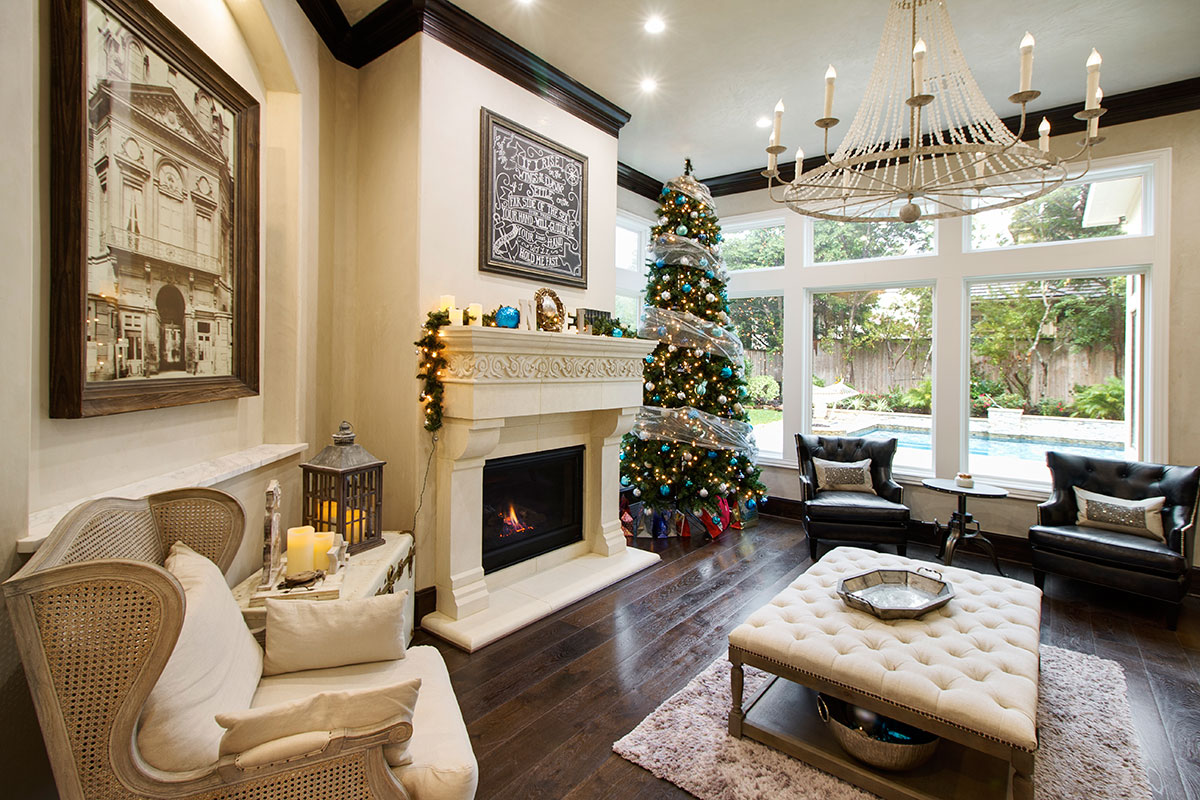 Both living rooms are as elegant and crisp as they are welcoming. And it takes a special touch to pull that off. Here again you'll find oodles of décor from Laurie's, including the scrumptiously tufted ottoman.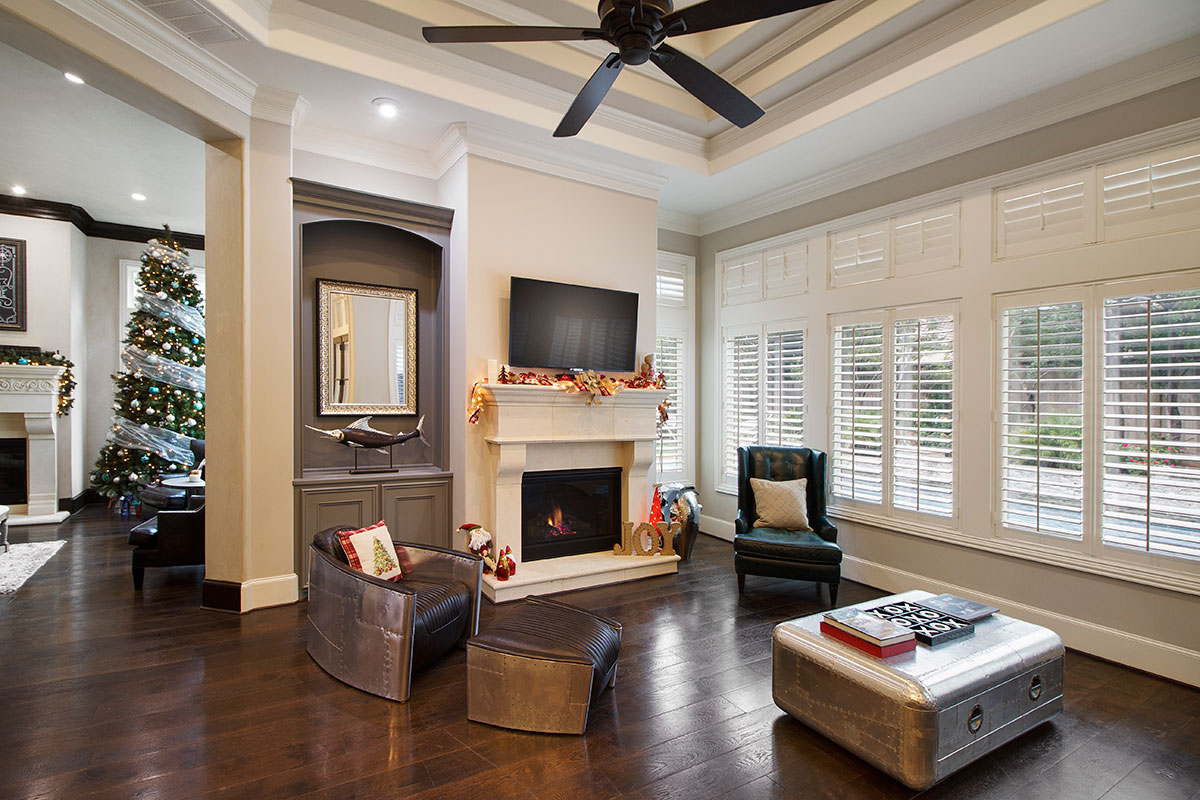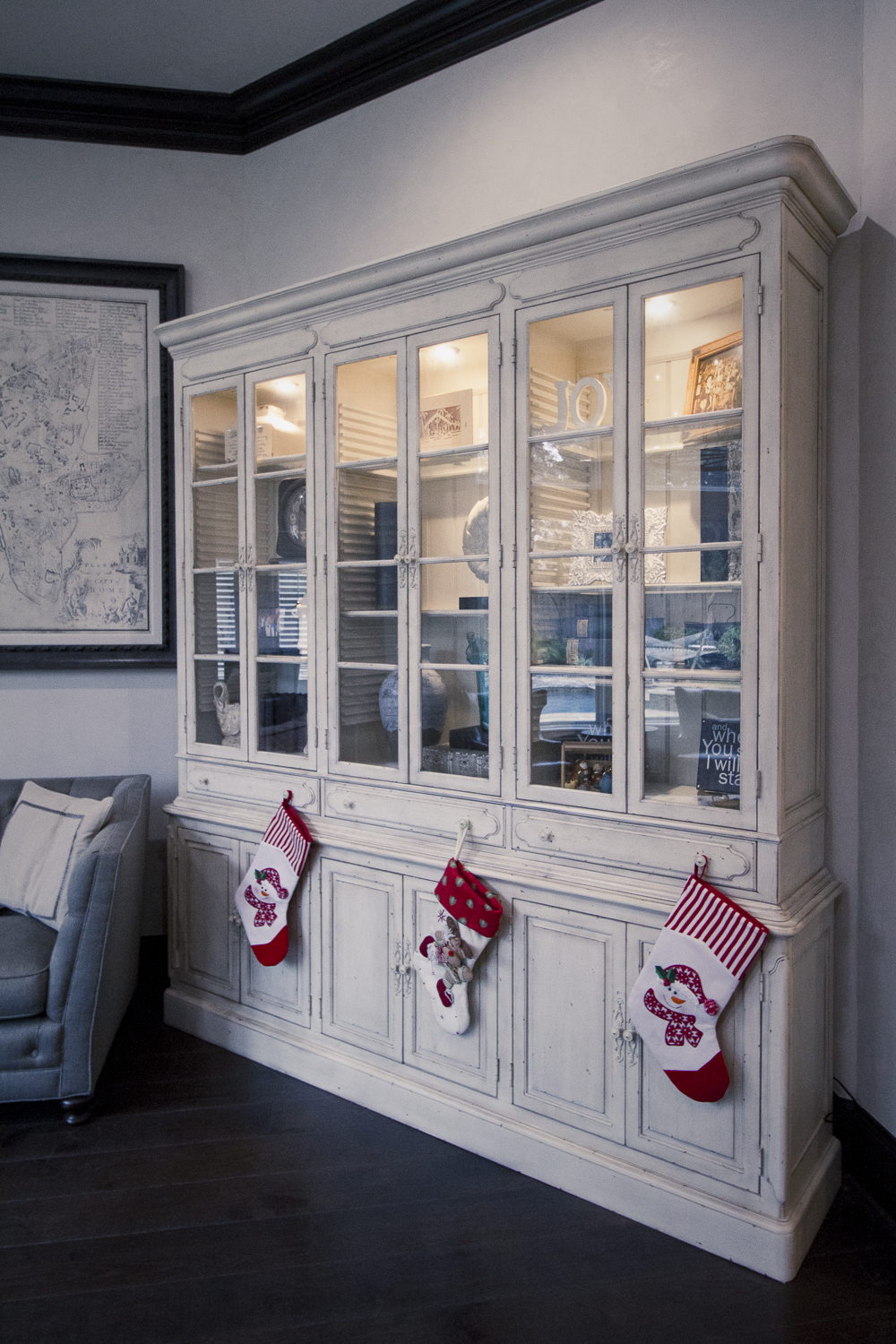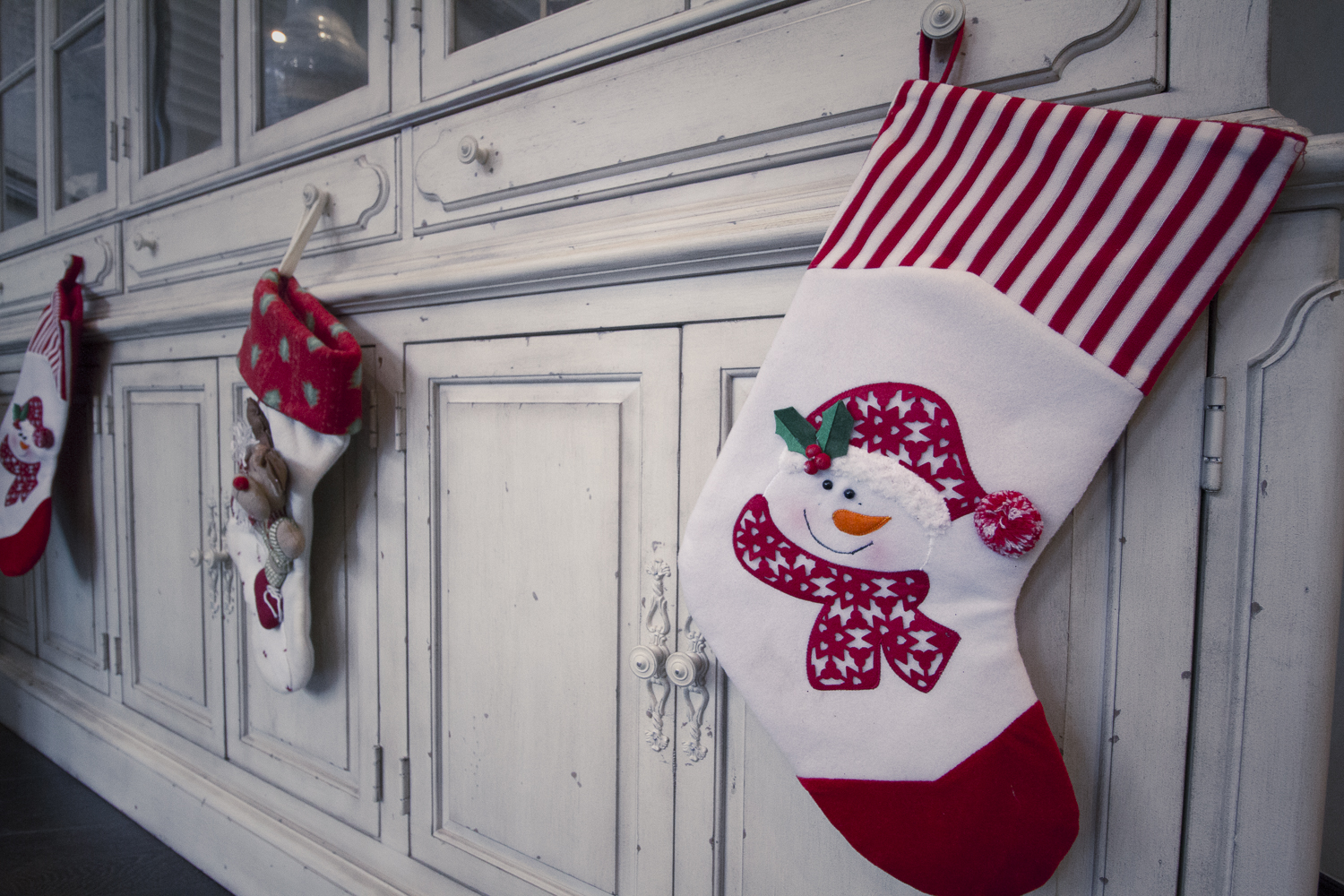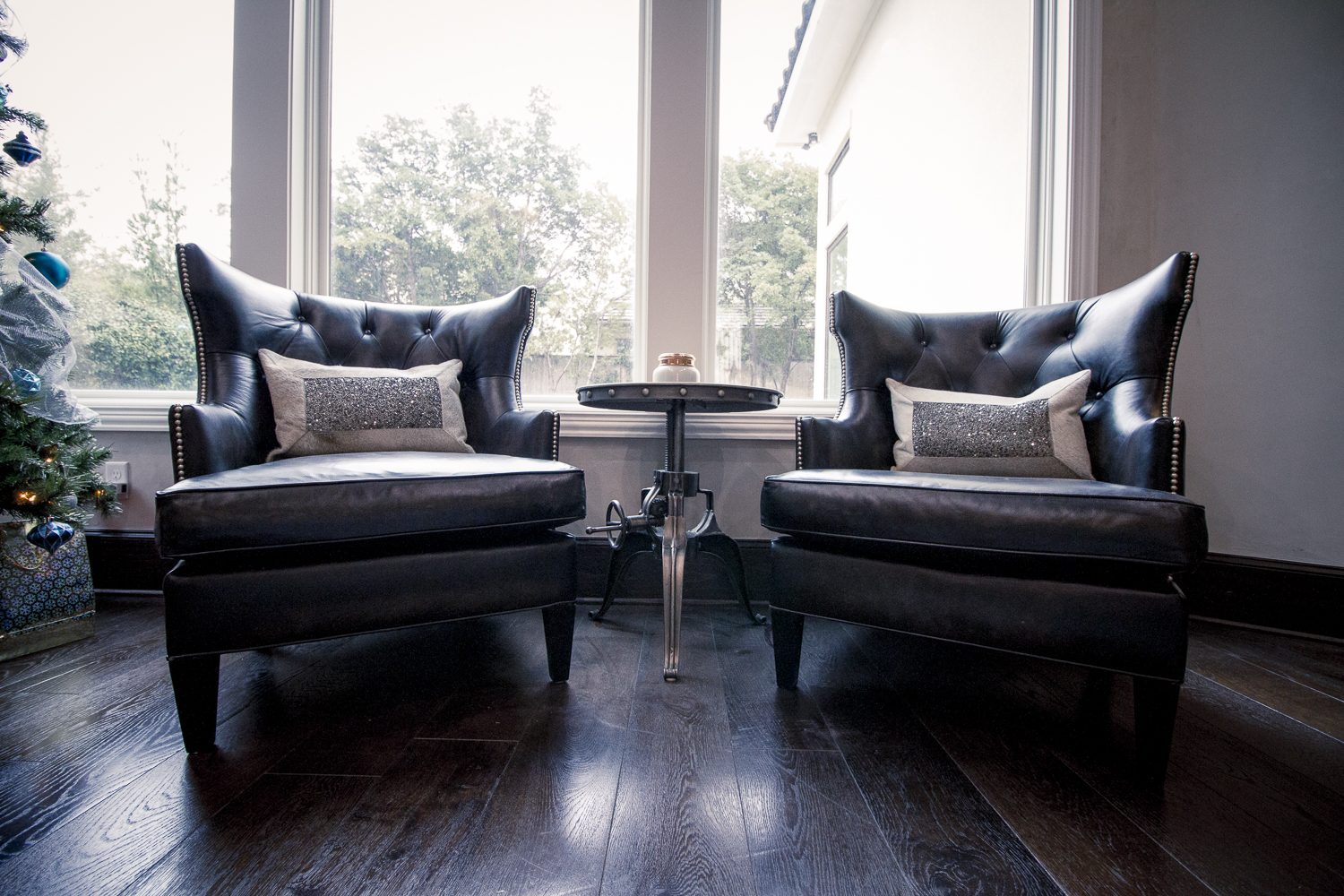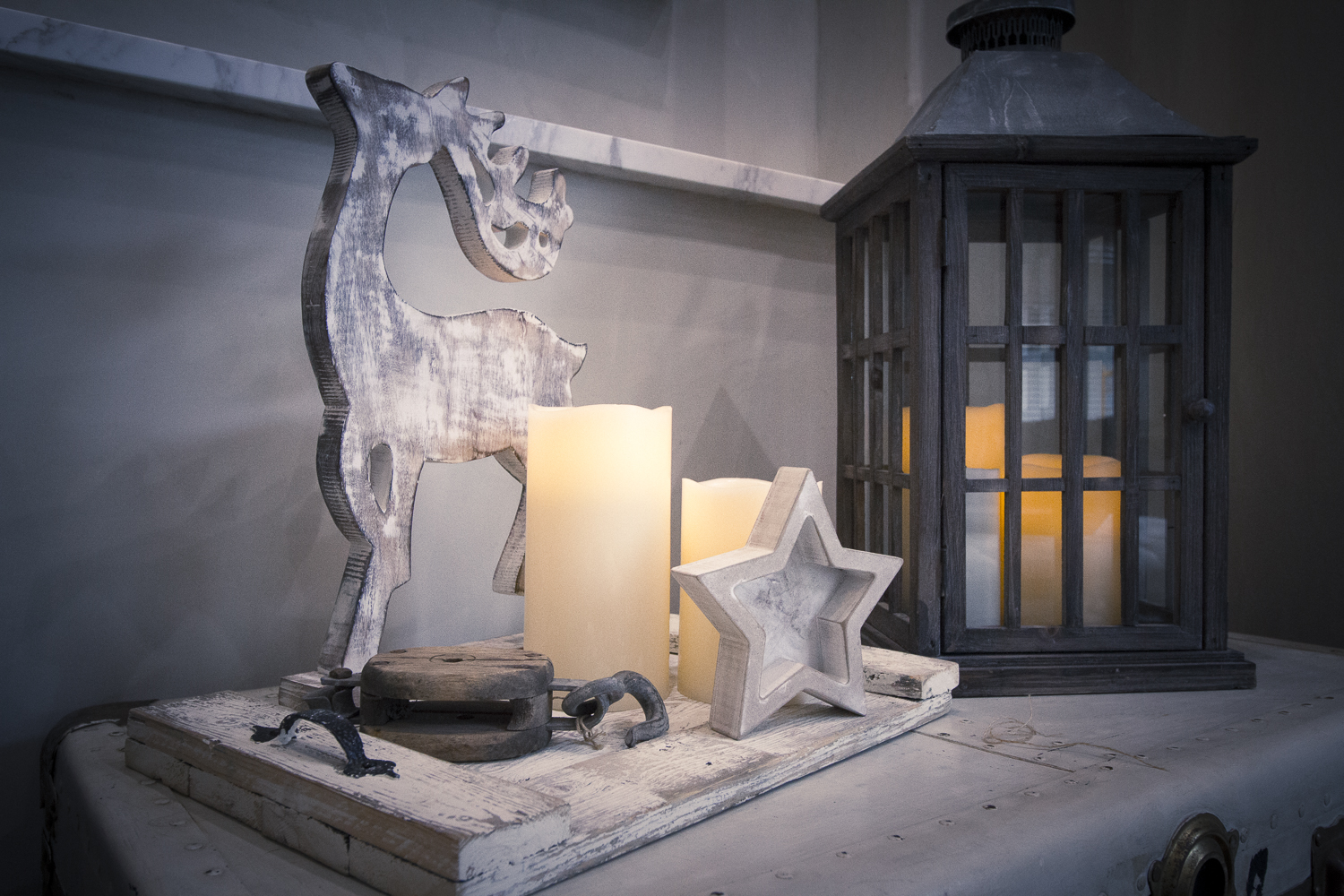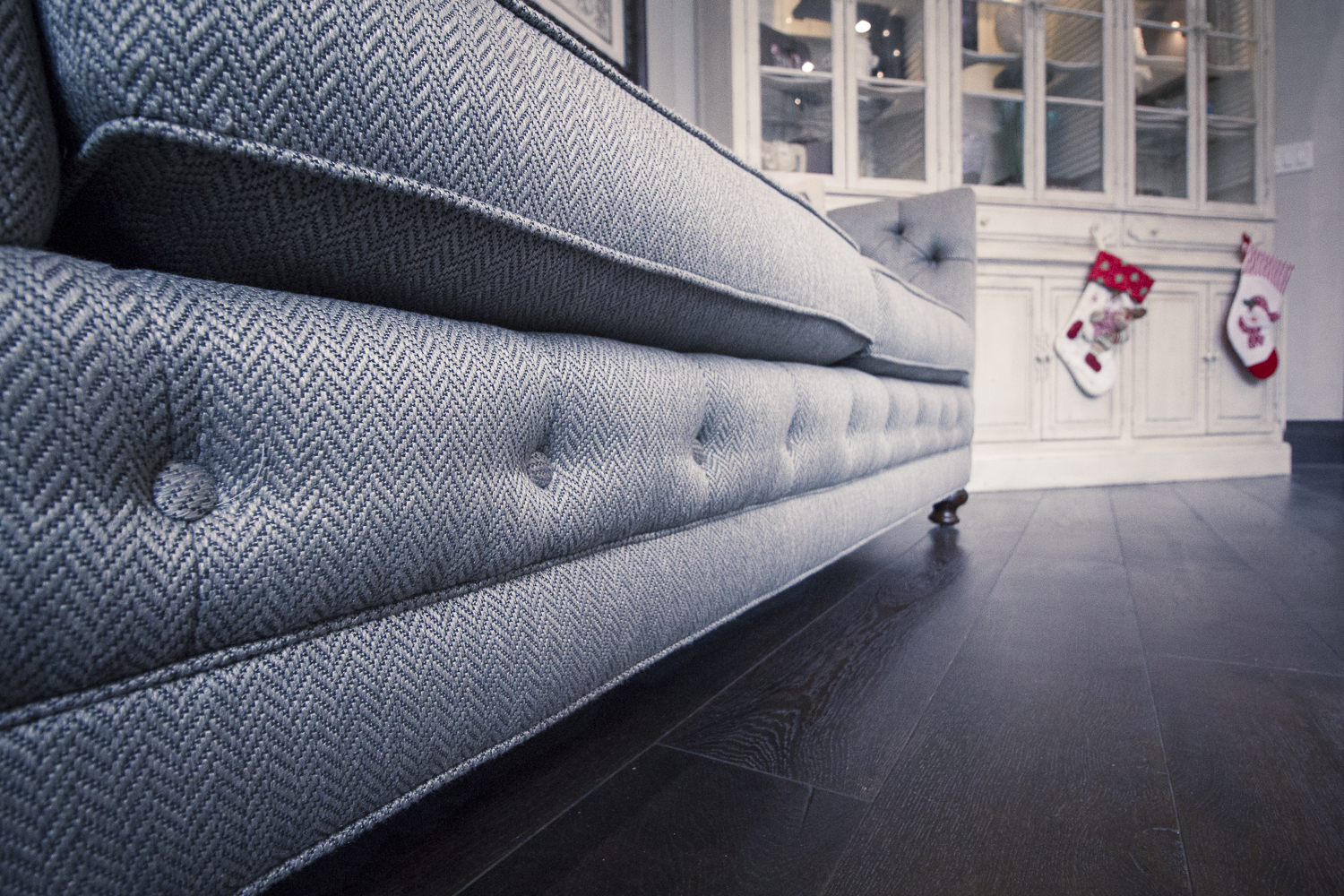 The fireplace is a favorite hangout of Fusky, an 11-week-old miniature schnauzer whose name is Scottish slang for whisky.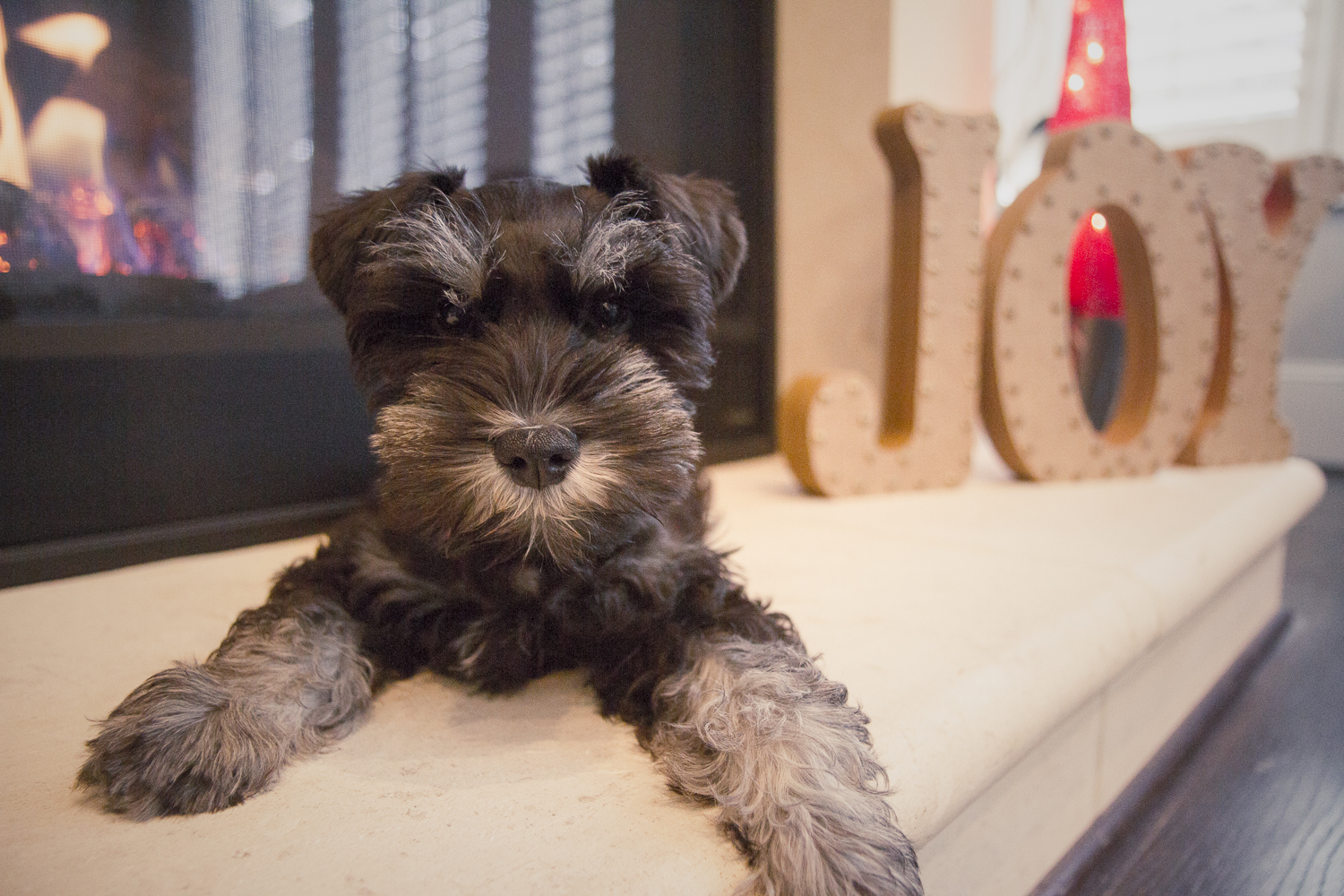 The Kitchen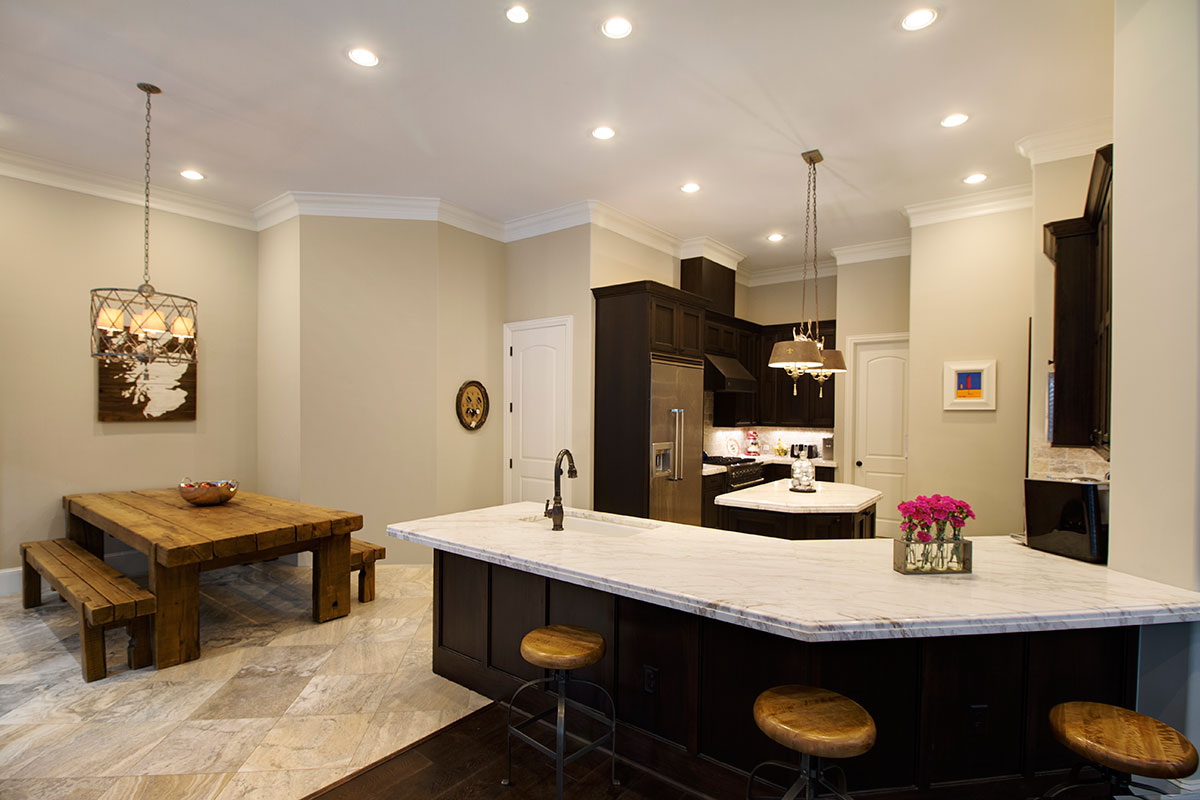 Charming sums up the Booth's kitchen, with warm tones emanating from the solid wood picnic-style table (they brought this piece with them from overseas), barstool seats and even the marble floor.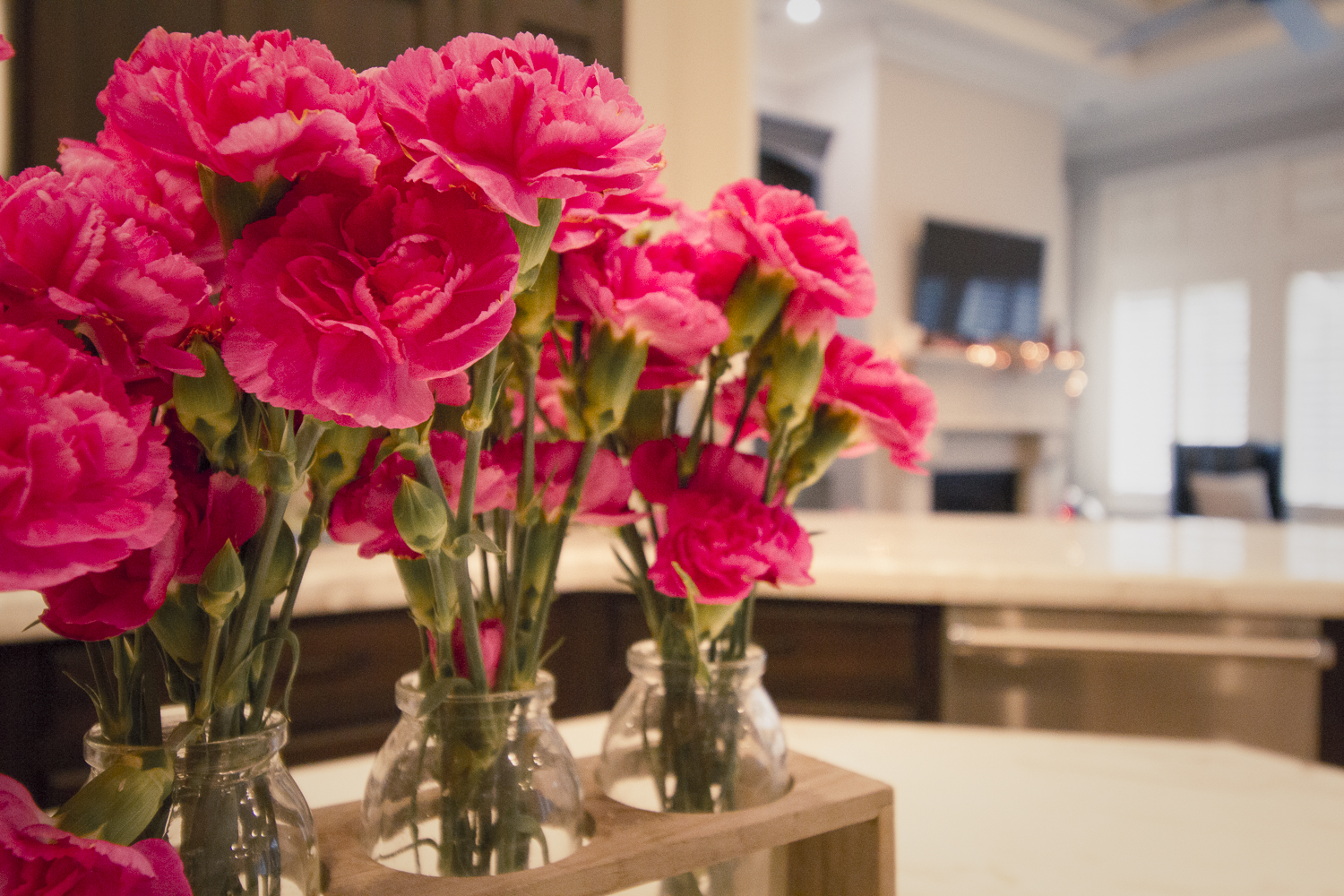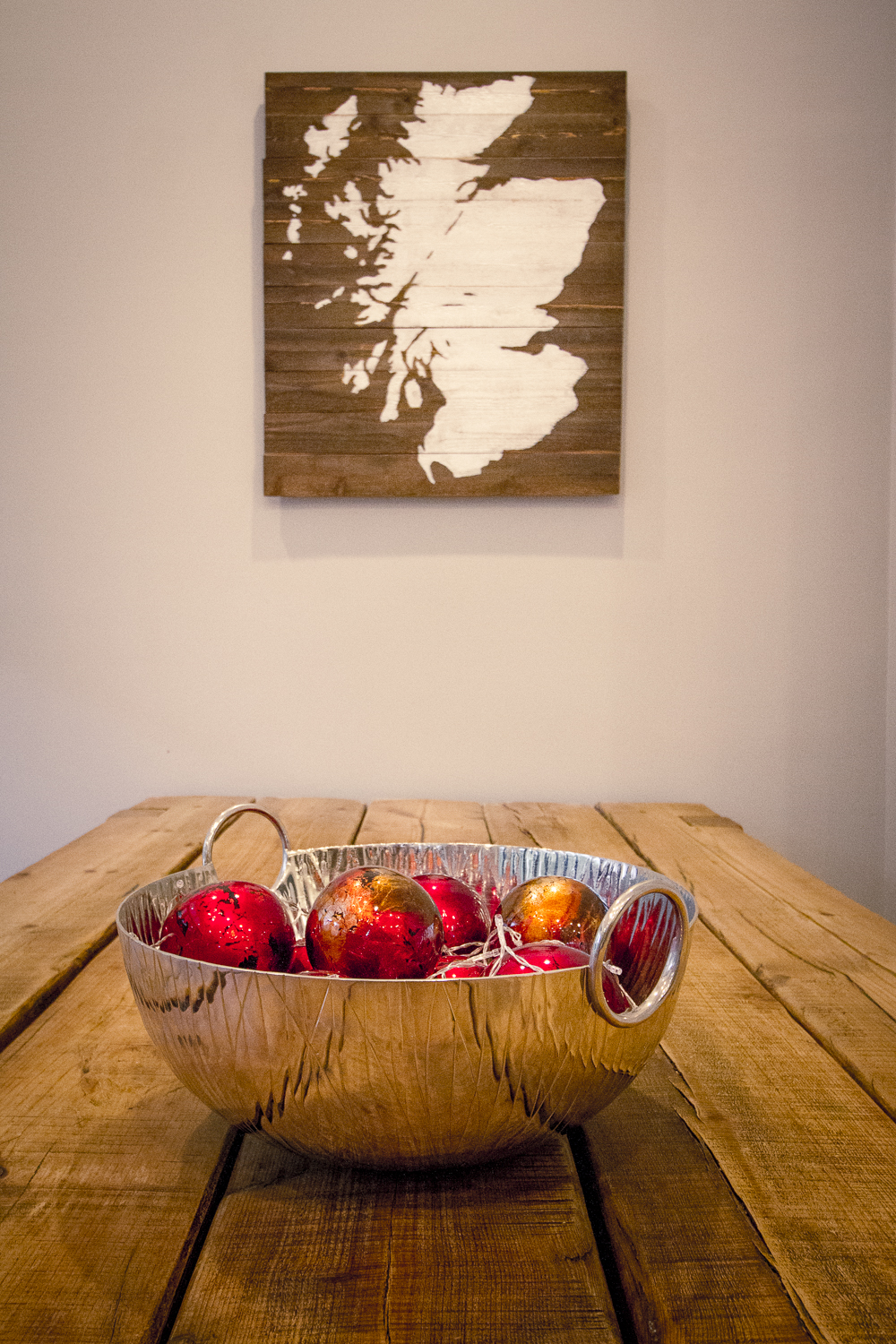 The Office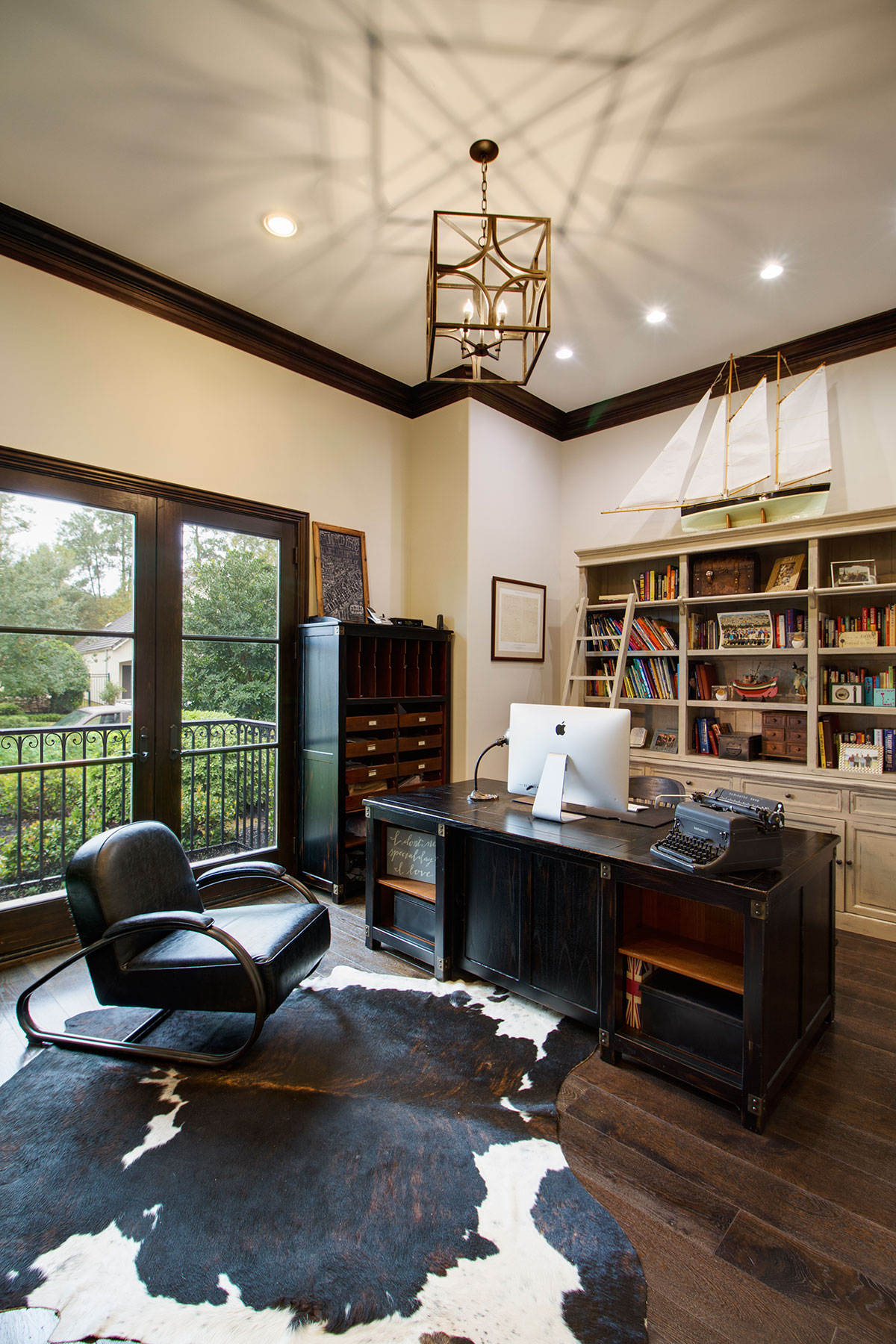 Can't take your eyes off that cowhide rug, can ya? Neither could we.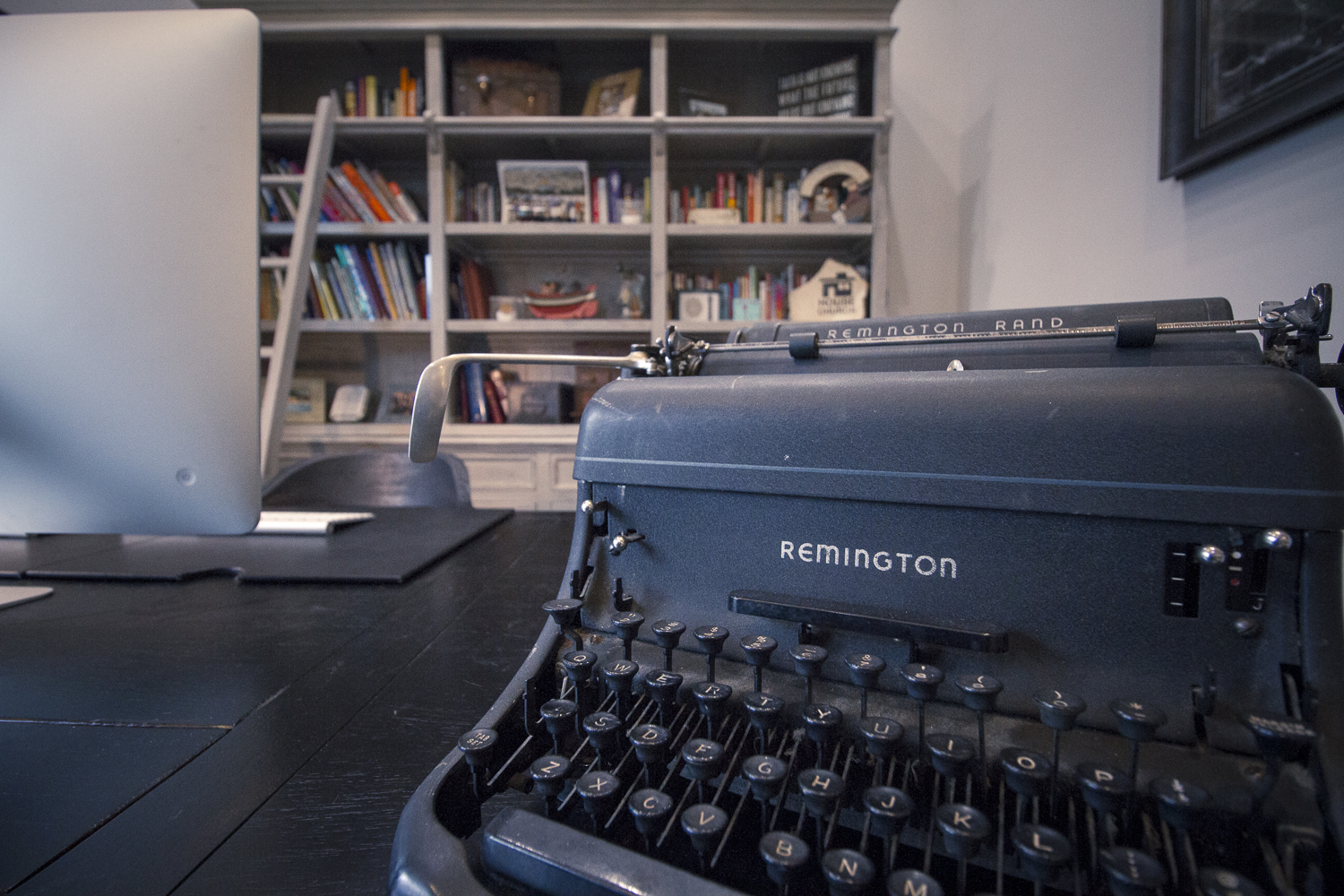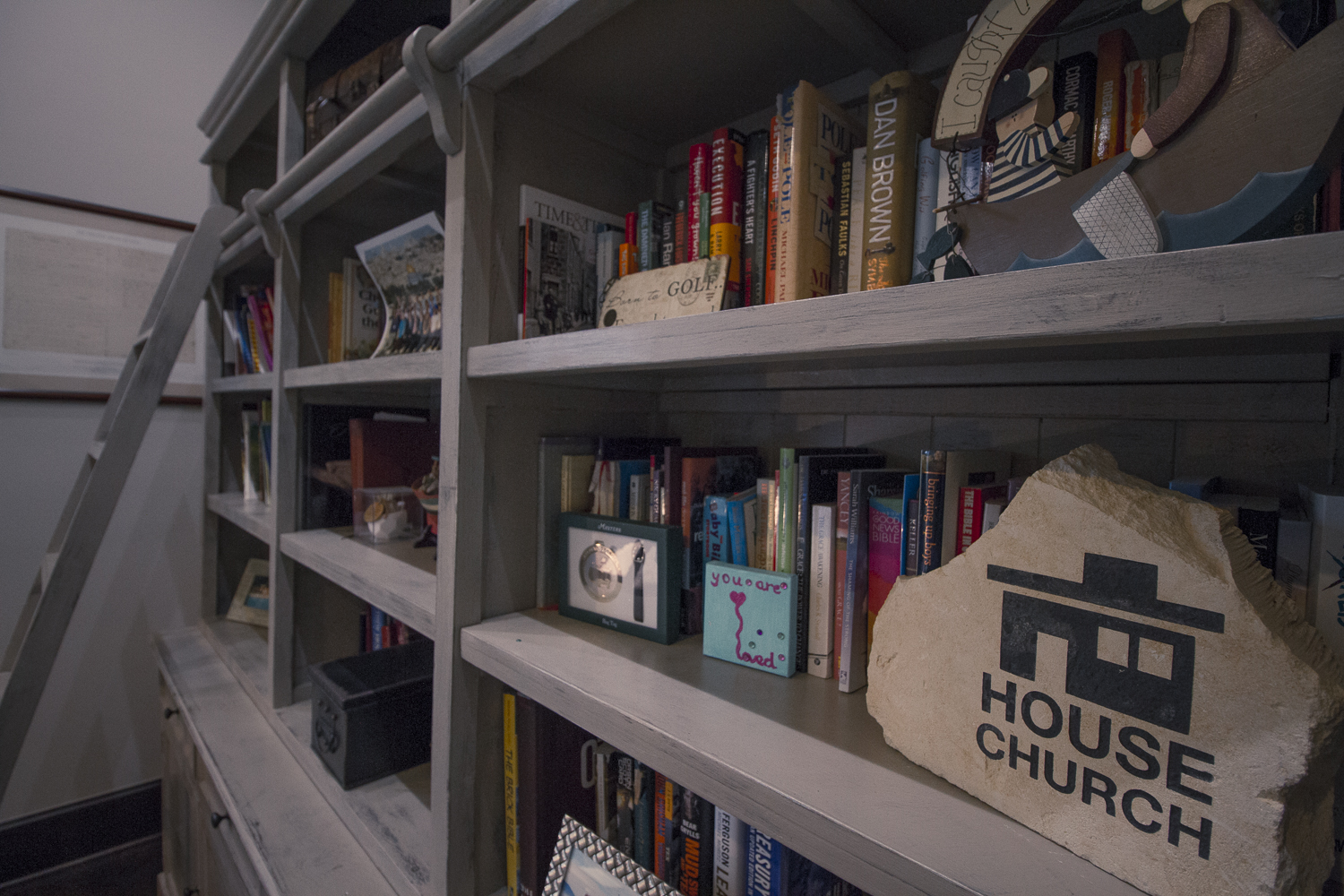 The Master Bed and Bath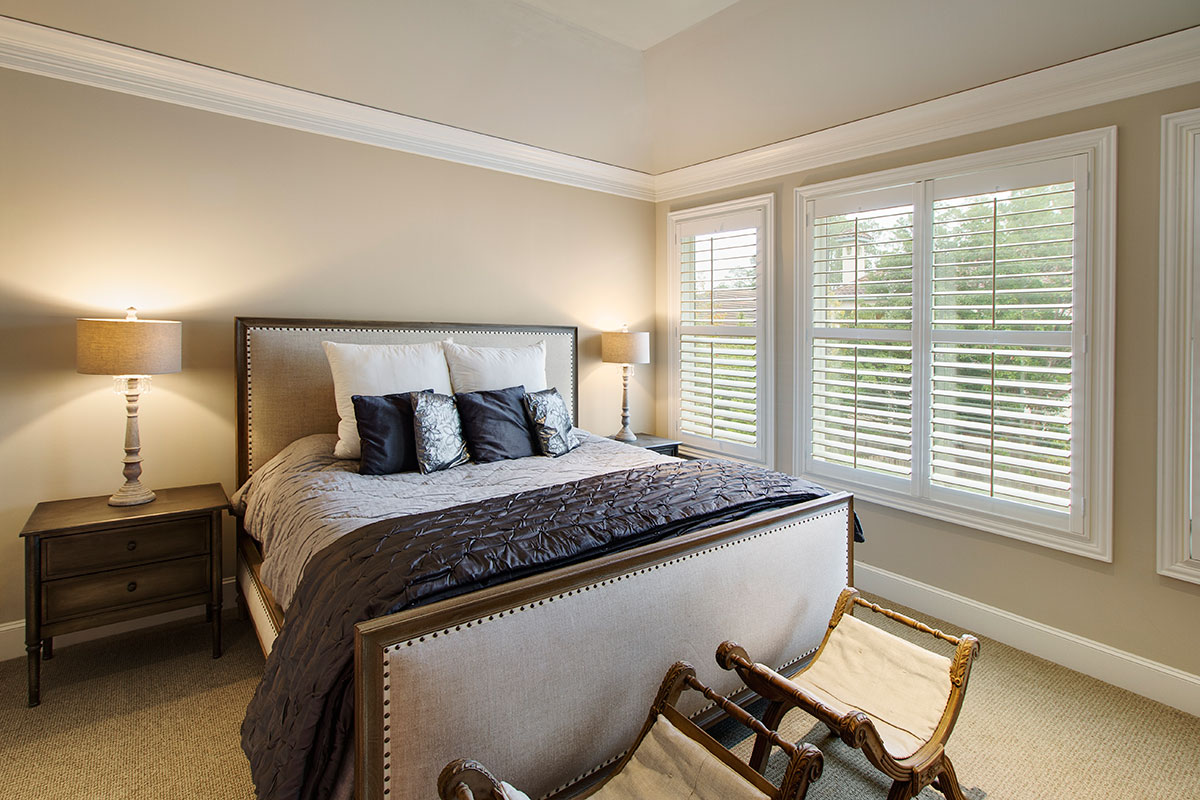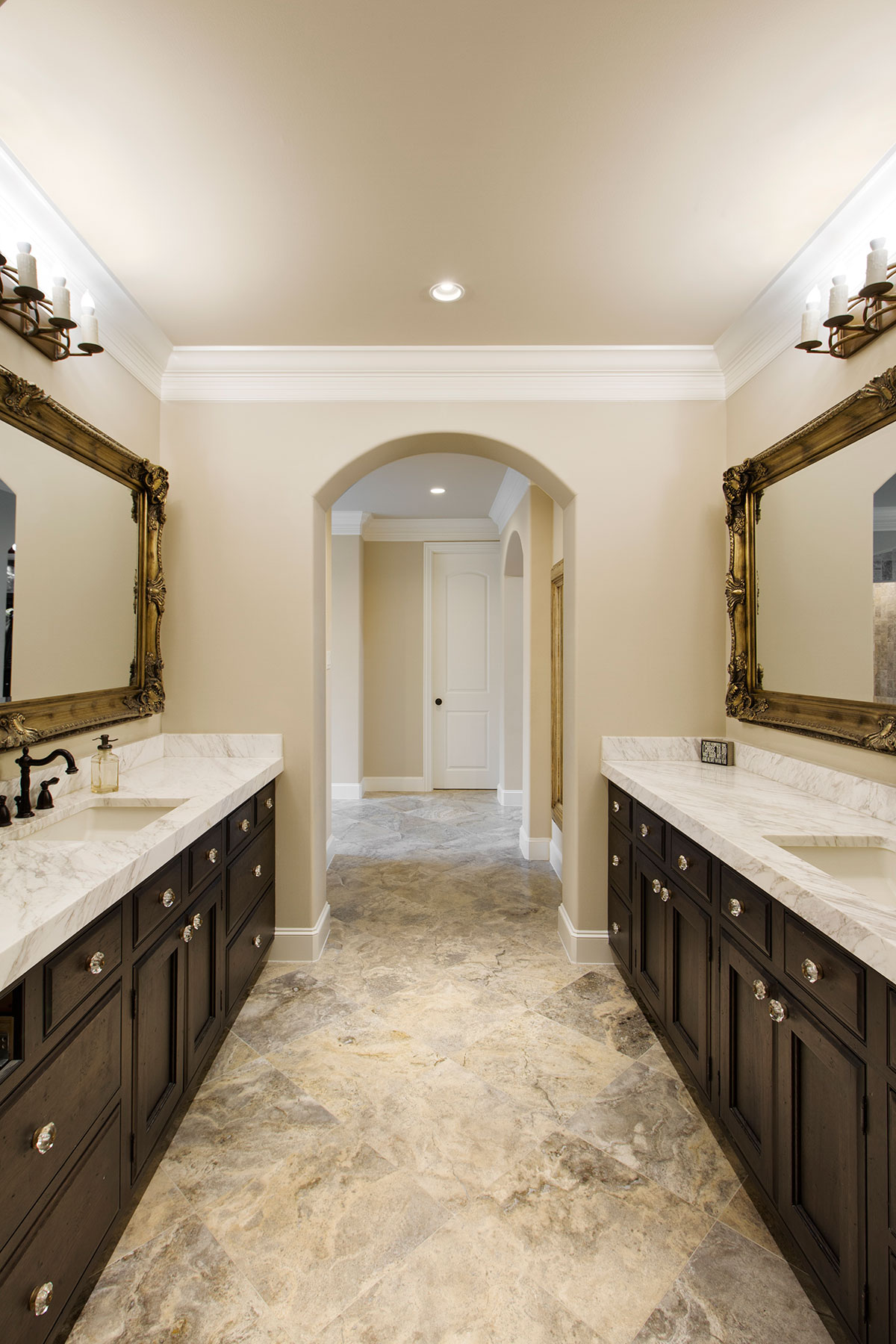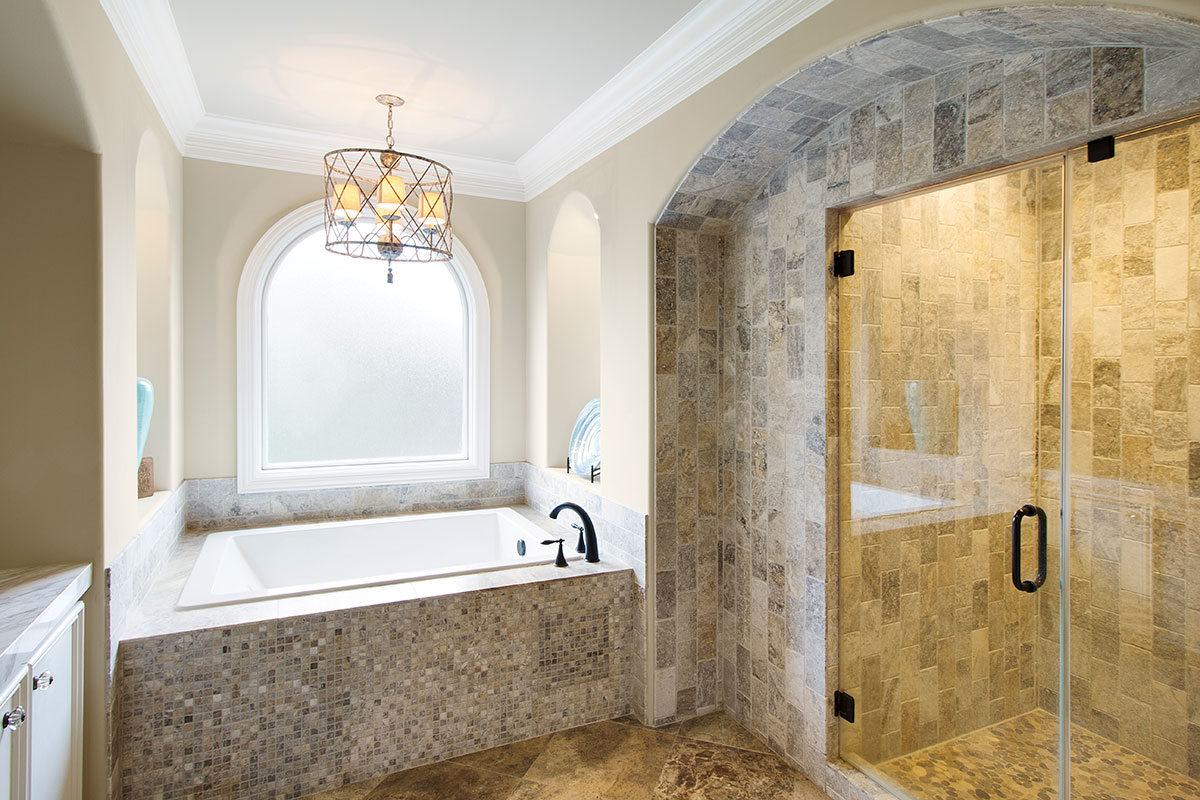 Both rooms are amazing, the bedroom for its no-nonsense coziness and the bathroom for its fabulous flair.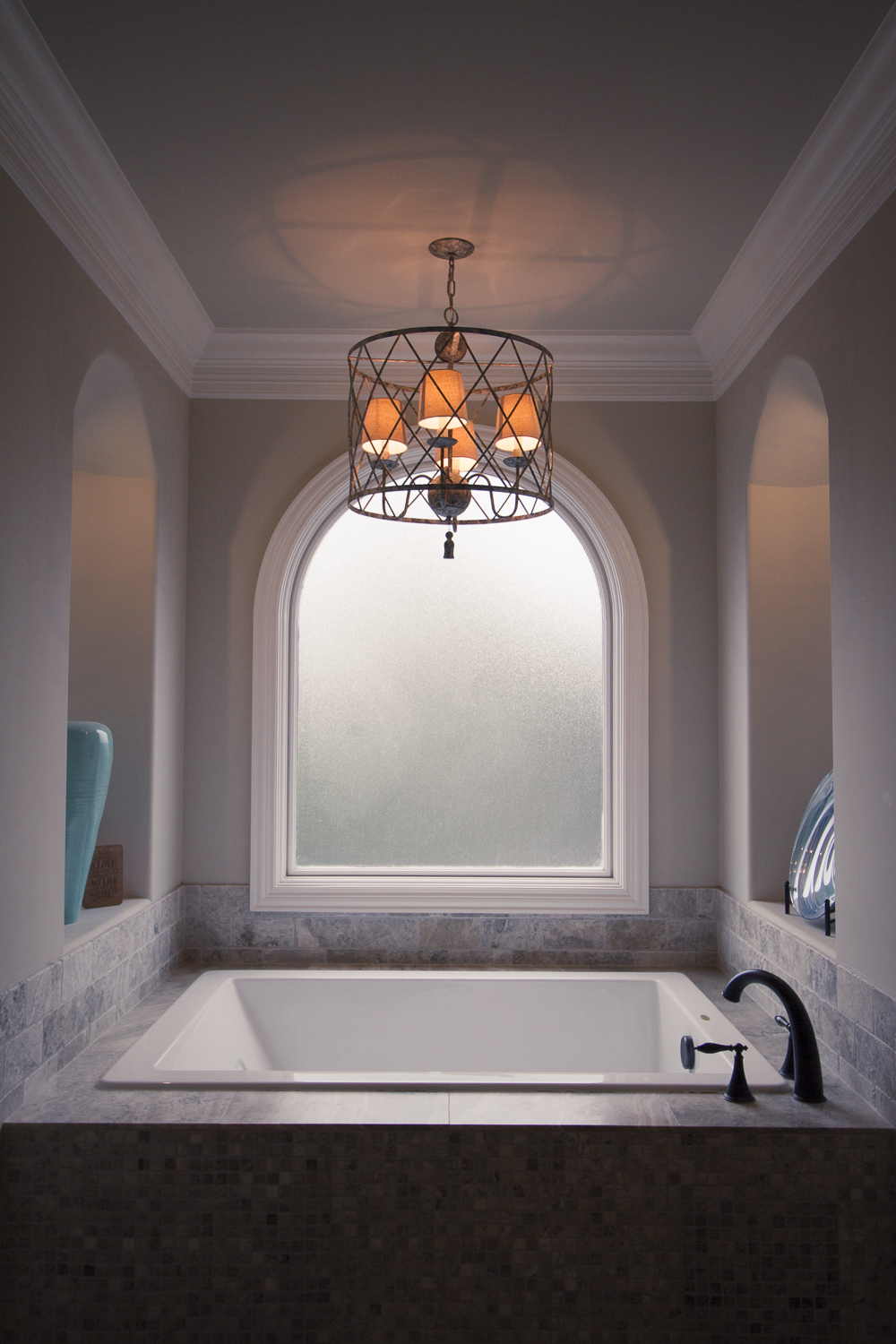 The Attitude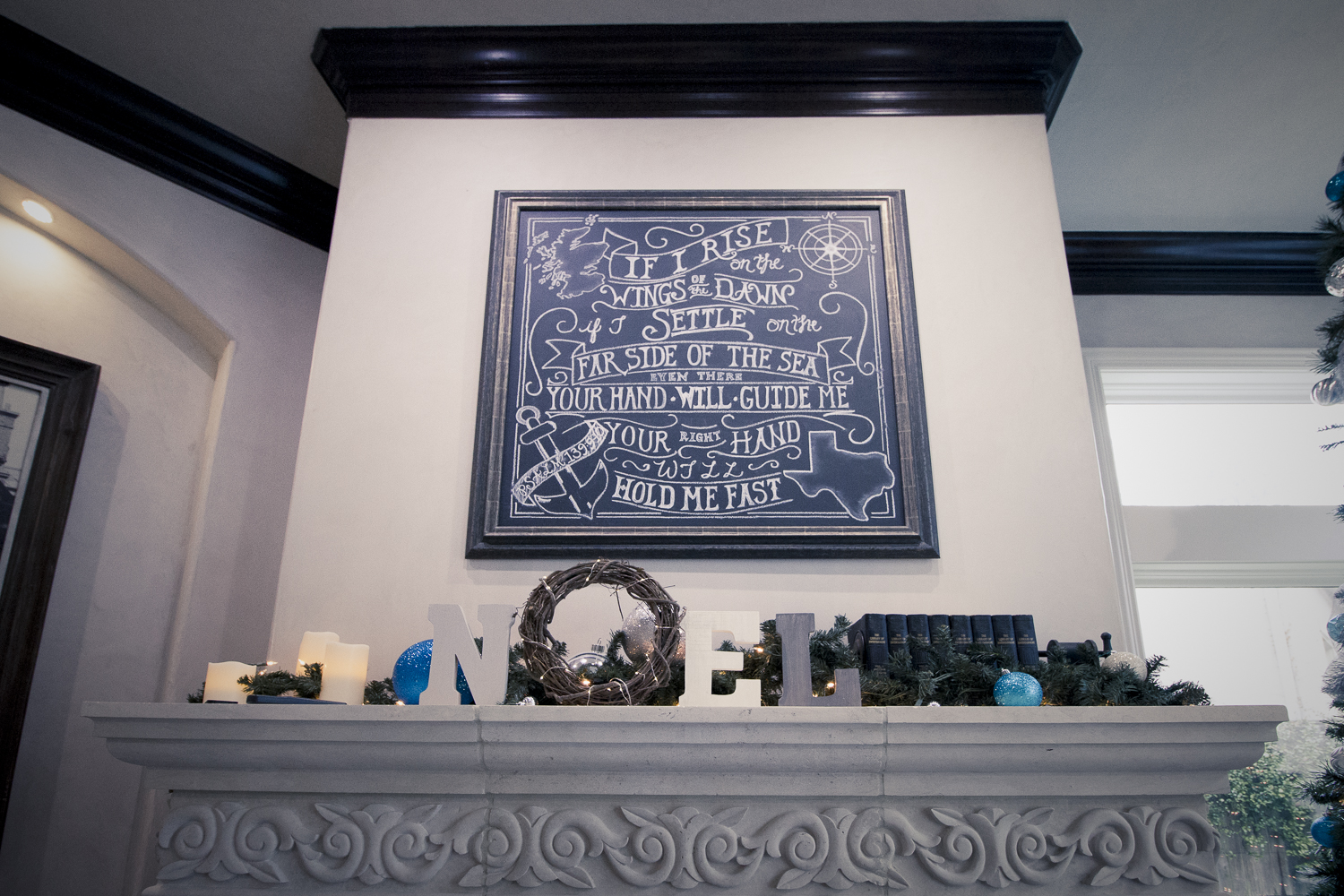 The Booth's attitude is best summed up by the art above their mantel. A friend made the piece, which contains a scripture the family held onto as they moved across the world. The art features pictures of Scotland and Texas as well as a compass and an anchor in honor of George's origins from a fishing town. It also contains Psalm 139:9-10:
"If I rise on the wings of the dawn –
if I settle on the far side of the Sea –
even there your hand will guide me.
Your right hand will hold me fast."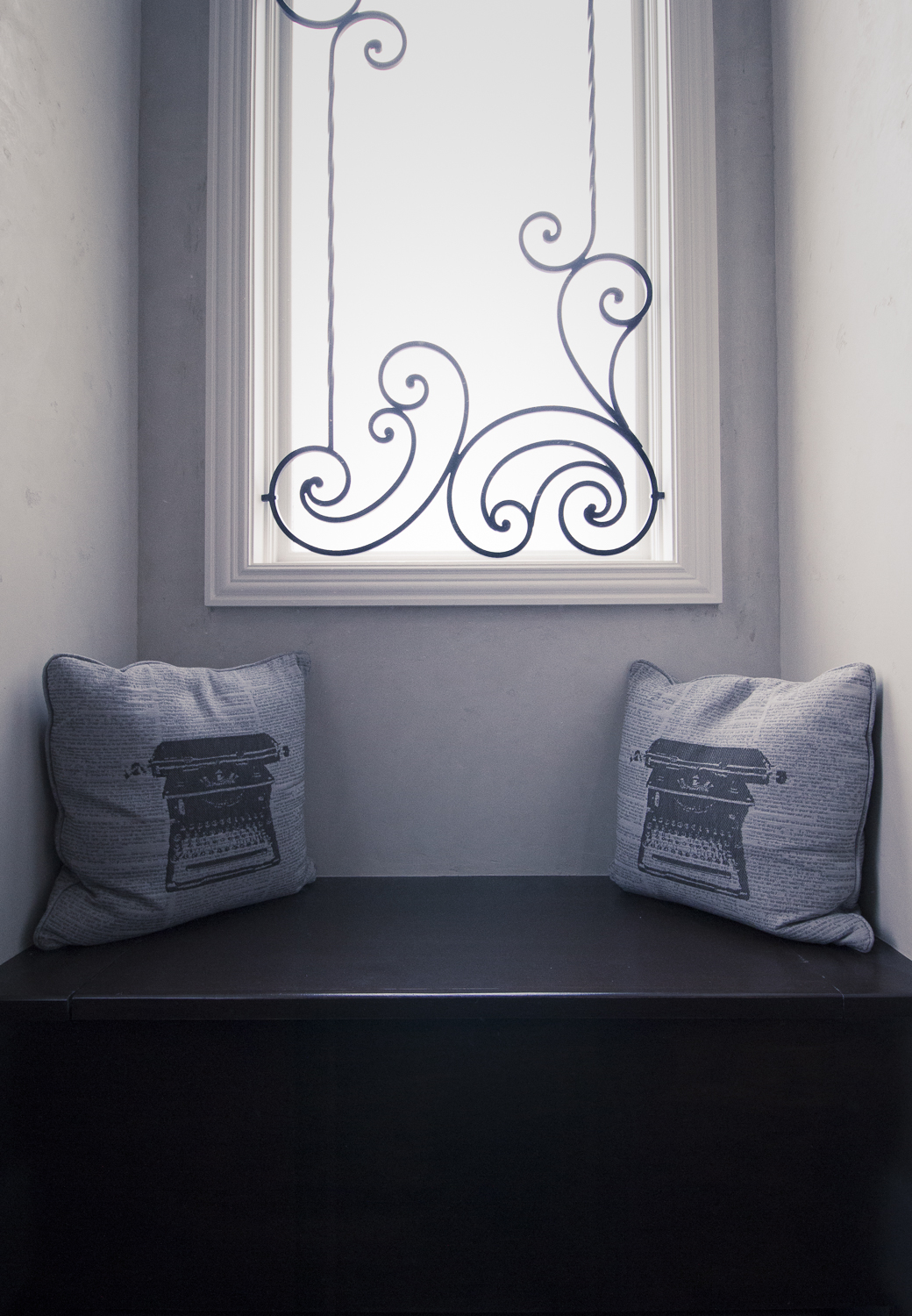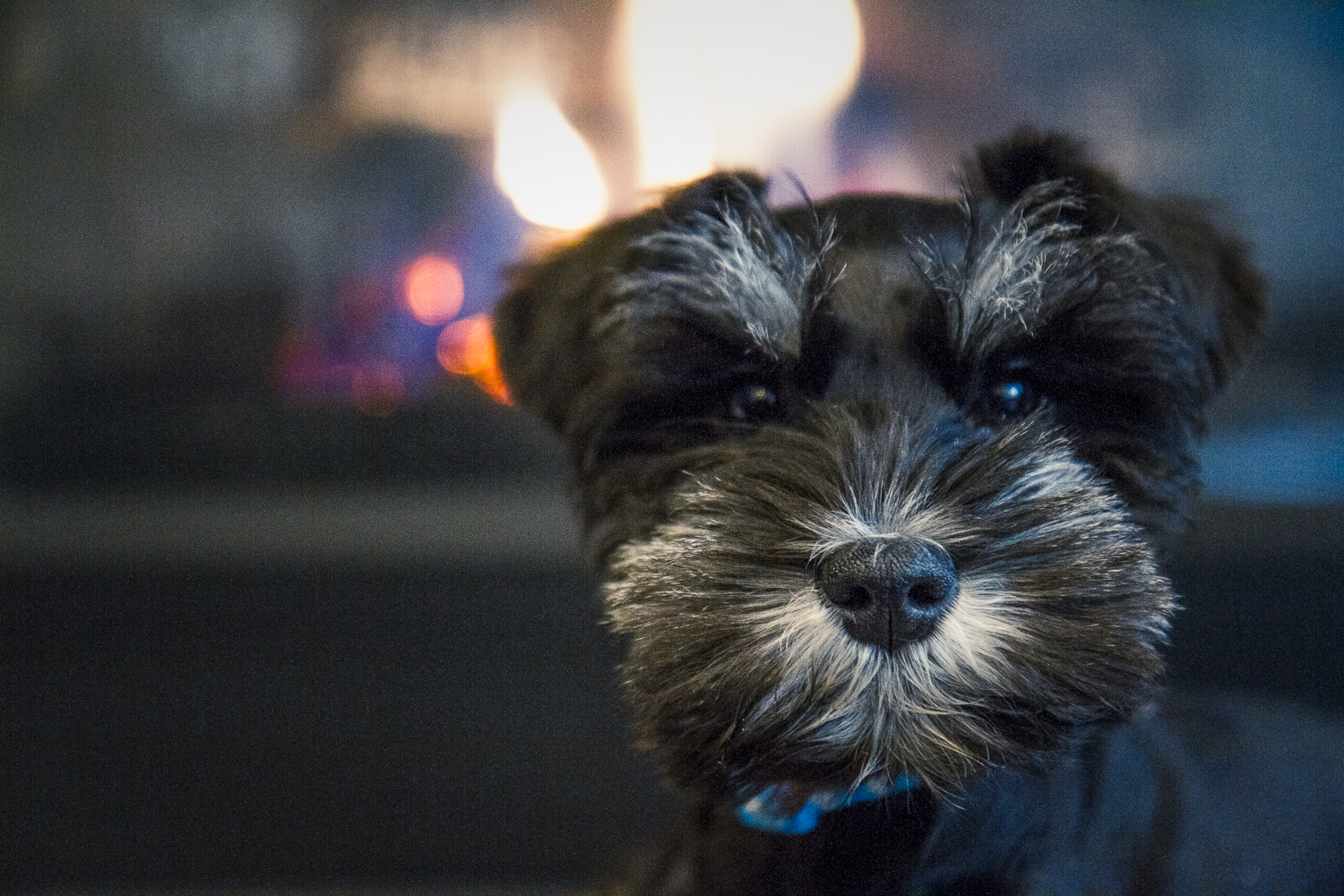 Want your home featured in our blog? Give us a jingle today!