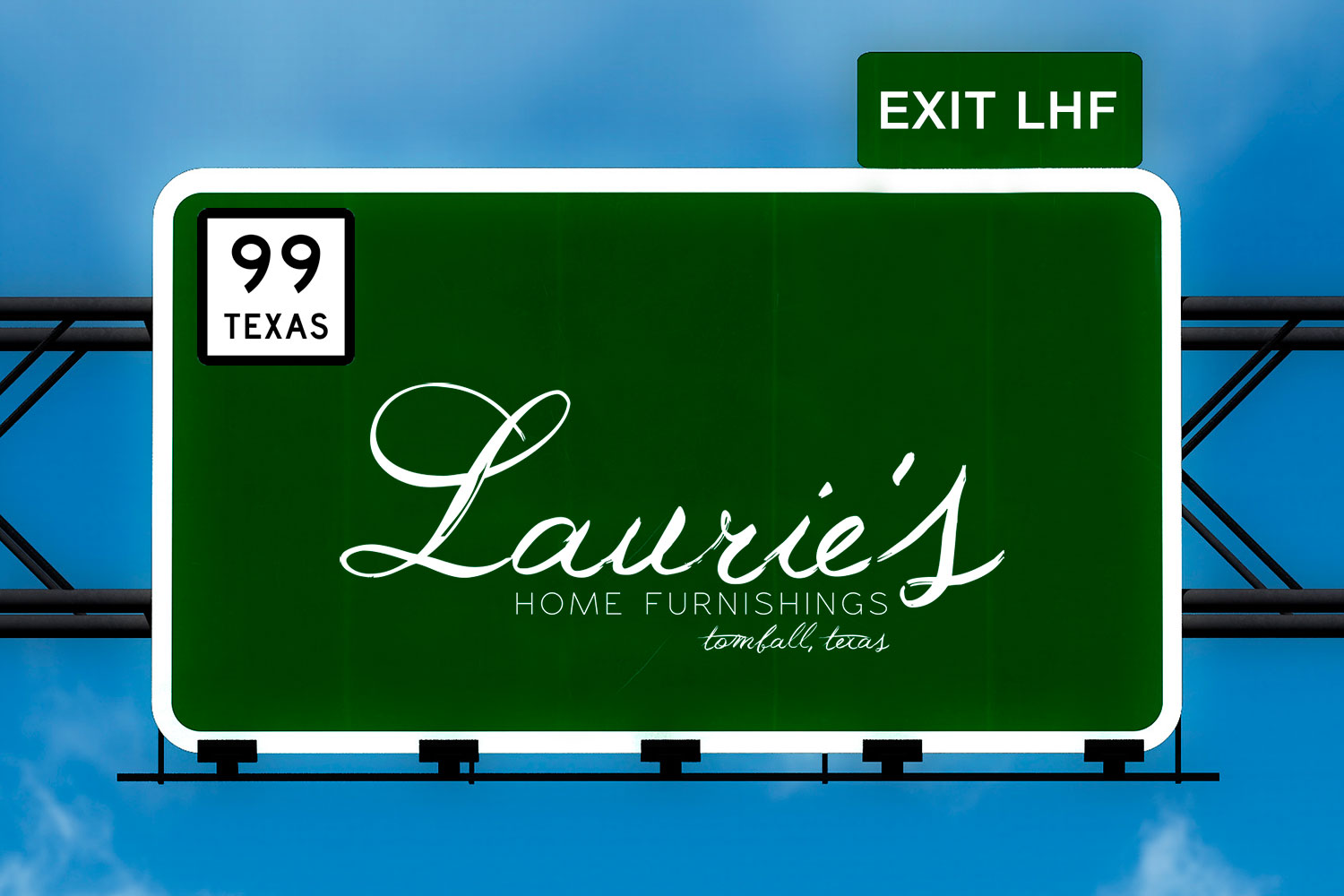 With the opening of State Highway 99, we're closer than ever to our friends in Sugar Land, Katy, Cypress, and… you name it. Isn't that exciting?! Now you can zip on over to the freshest style in the greater Houston area. We thought they should name it the Laurie's Expressway, but alas, politics…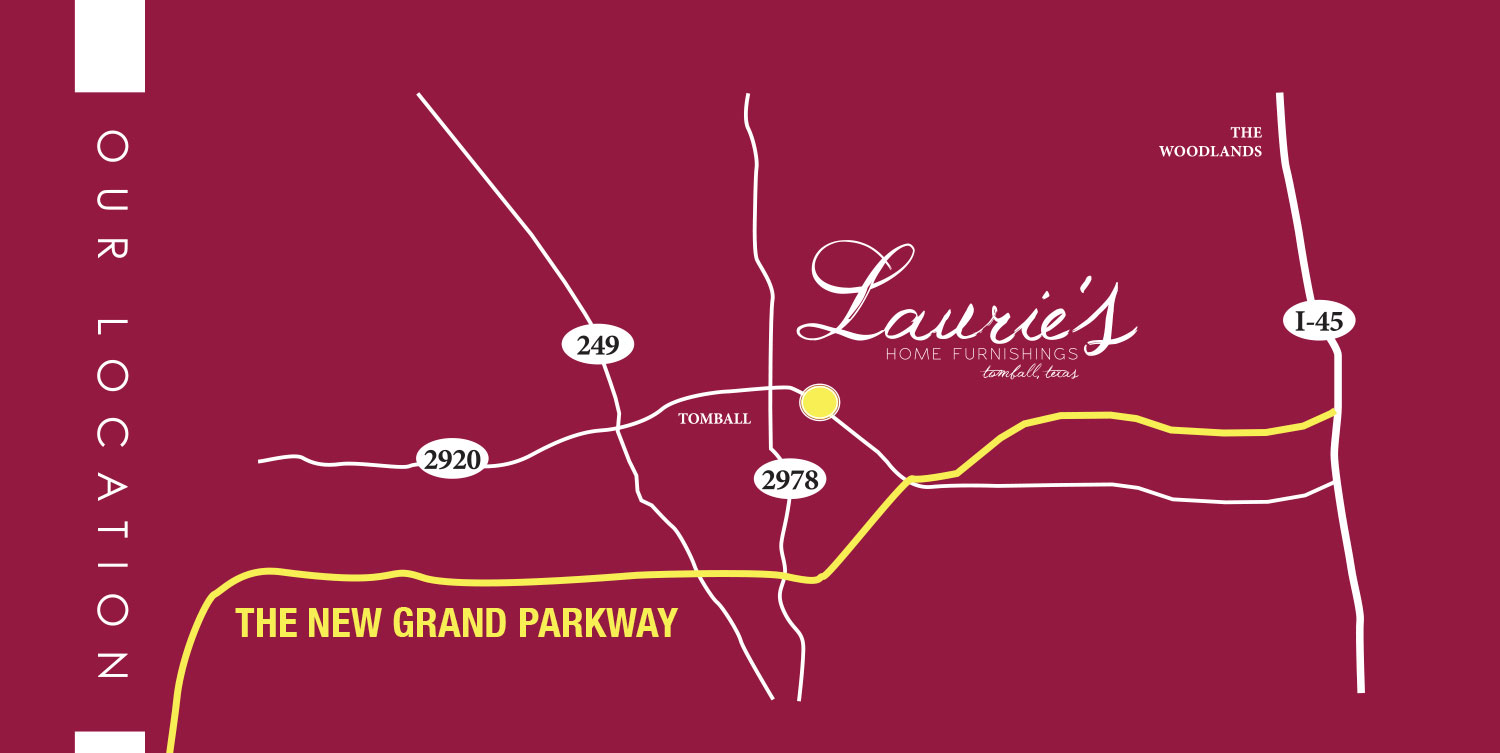 If you're new to Laurie's, come take a look around. You will be inspired. Here's some things you should know:
We're open
Monday – Saturday from 10AM to 6PM
and on Sundays from Noon to 5PM.
We offer Immediate Delivery!!!
HOUSECALLS! That's right, we'll send an expert designer to you to make sure you get that look just right. Read More Here.
We offer 90 Day Layaway. See Our Policy.