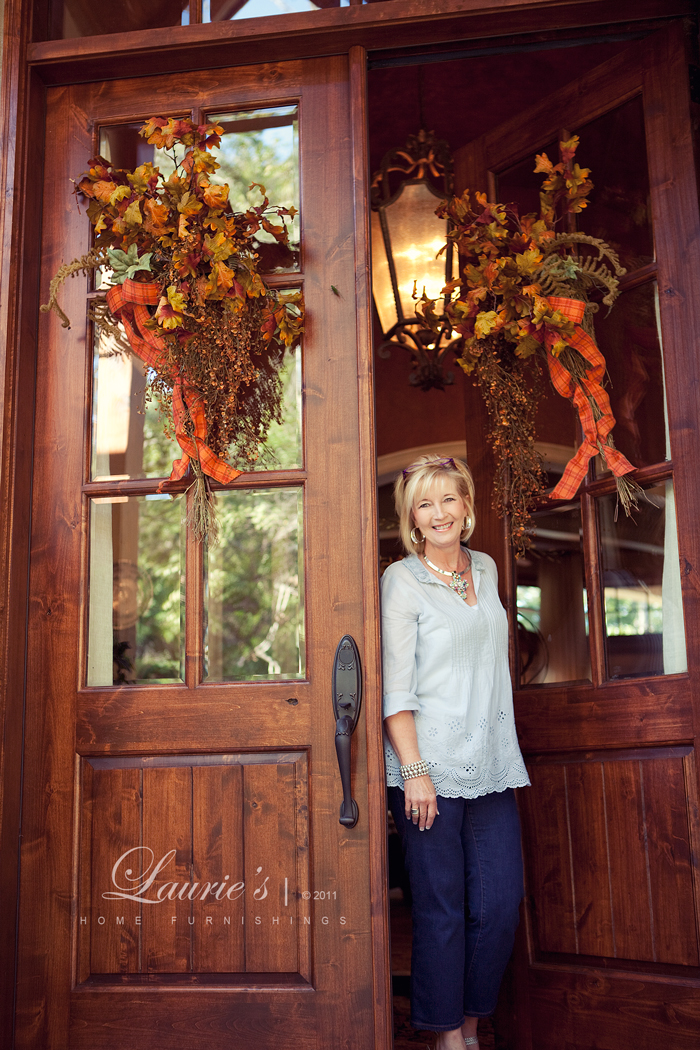 So I'm driving down a long and windy road– reminiscent of the Hill Country and
scenes from a fabulous magazine when  I pass a gorgeous house.
Secretly, I wished that this was the house I was going to be featuring…
To my delight- my GPS was wrong and it was the house!
This is the home of the Hightower Family.
You just know you are in the presence of something extraordinary
from the time you step onto the gorgeous lush lawn.
I'm not going to lie– I was a bit overwhelmed and you can see just why!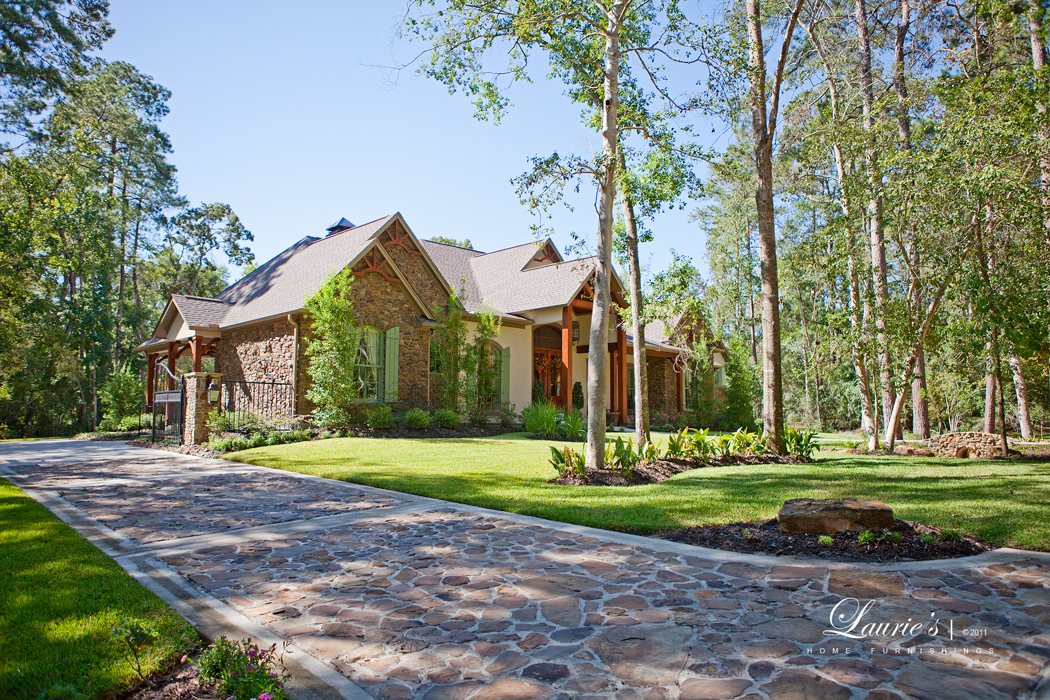 Pat is a long time and maybe one of the biggest fan's of Laurie's Home Furnishings.
Much of what you see is from Laurie's going back 16 years!
It's truly amazing to see the quality of how the items she carries have lived on so well.
Pat also noted how timeless much of her purchases are as they fit in well with everything
vintage and new.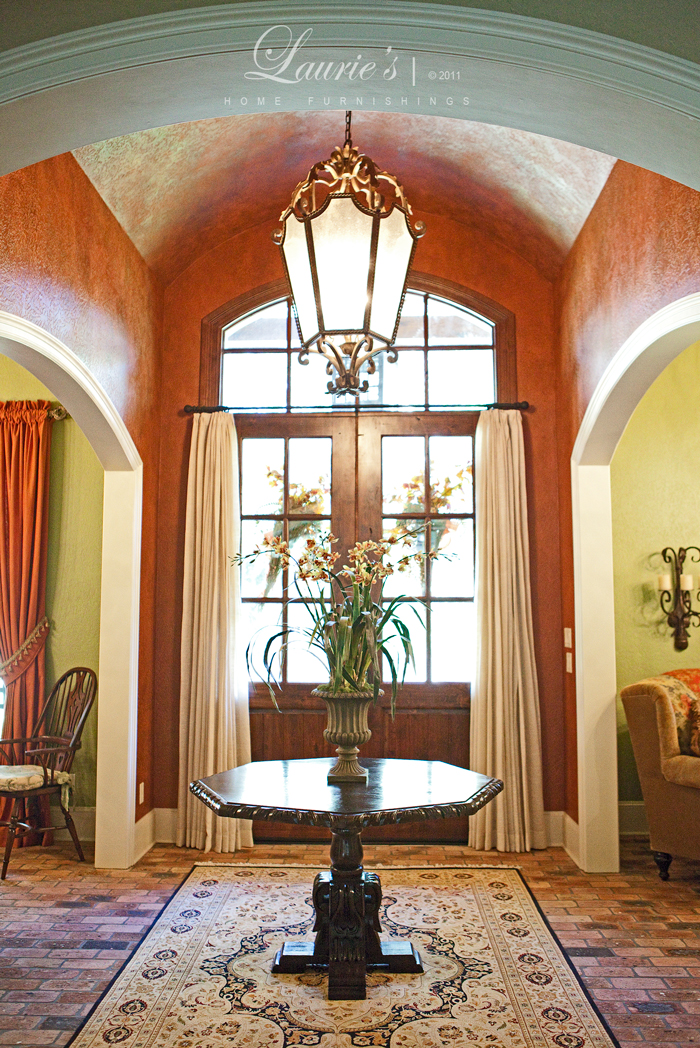 The Foyer.
How wonderful that Pat used the same chandelier (from Laurie's) in both the sitting room and the dining room.
It really brings both rooms together along with the drapery, color scheme, and flooring to give
a nice flow throughout the entrance.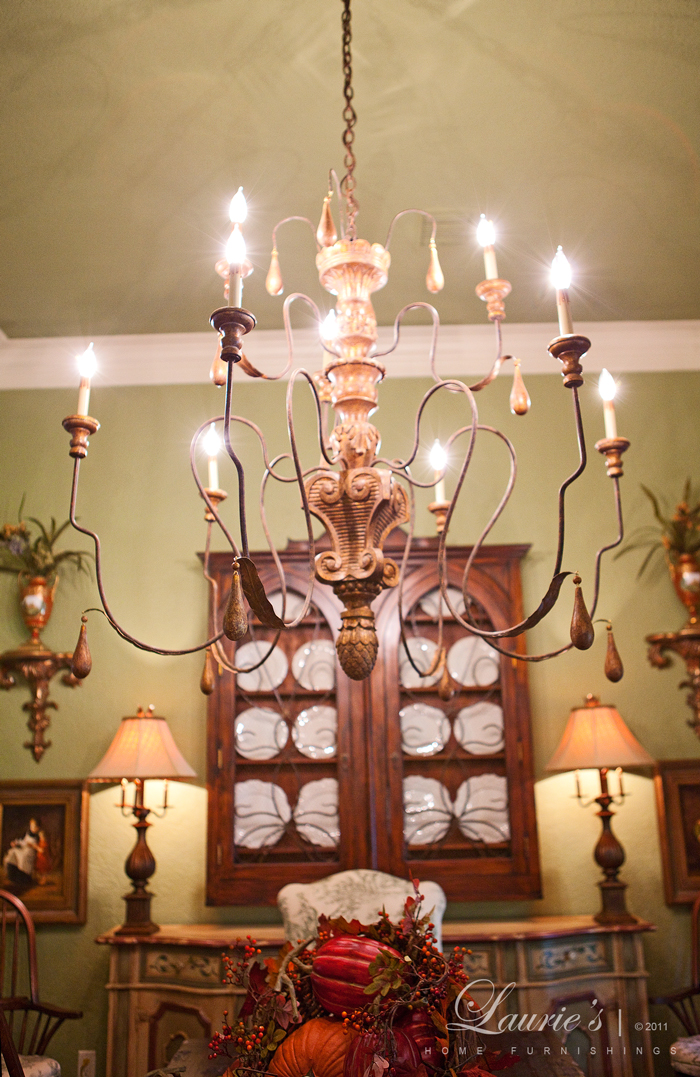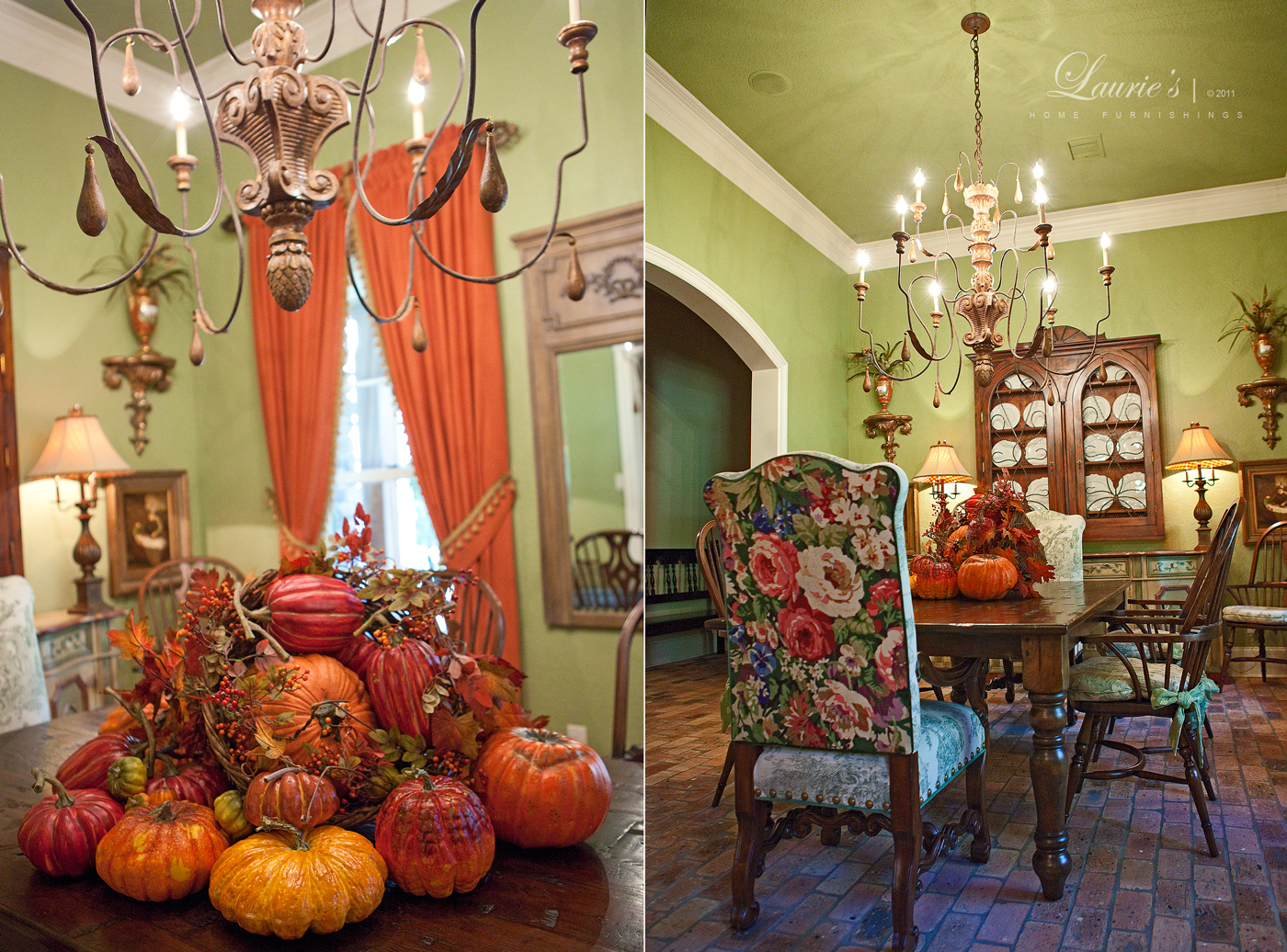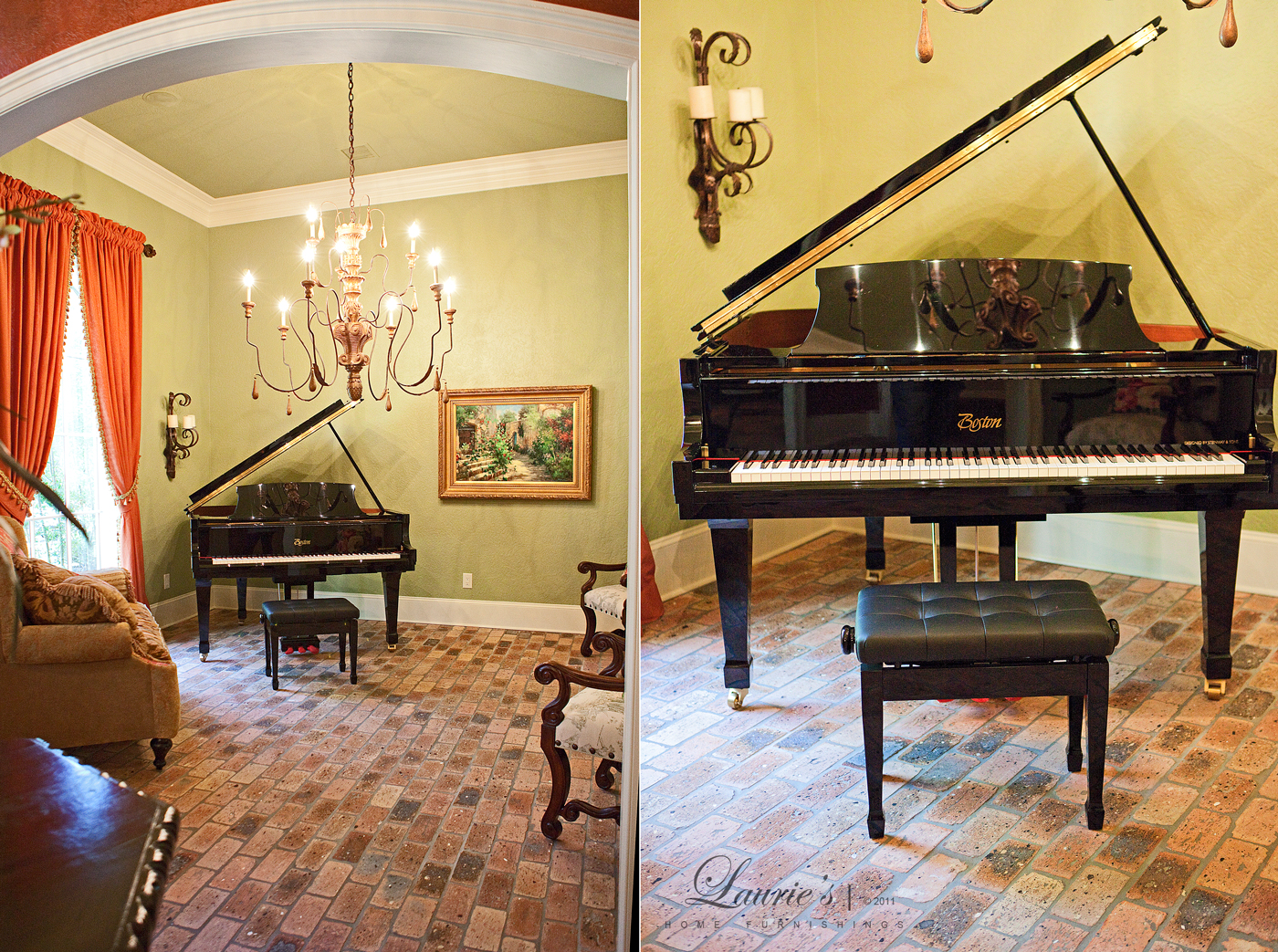 Next we have the living room.
Pat's designer Linda Morgan of Linda Morgan Interiors
really held the color scheme which included accents of orange and green in
such wonderful balance throughout the open common areas of Pat's home.
Just the right mix of greens and pops of oranges here and there to bring it all together.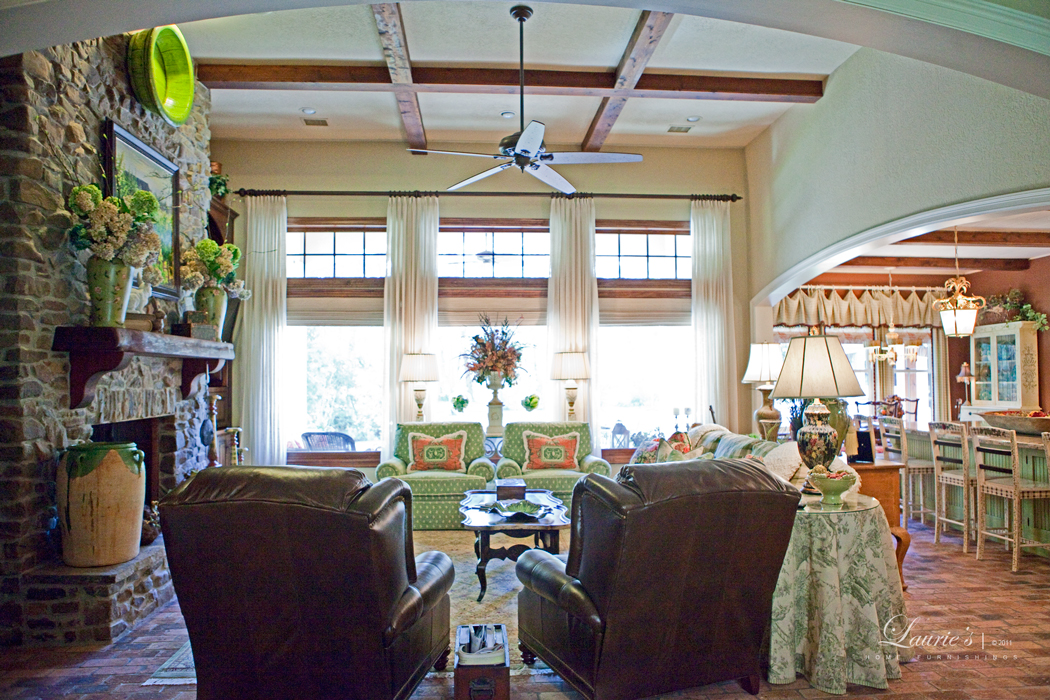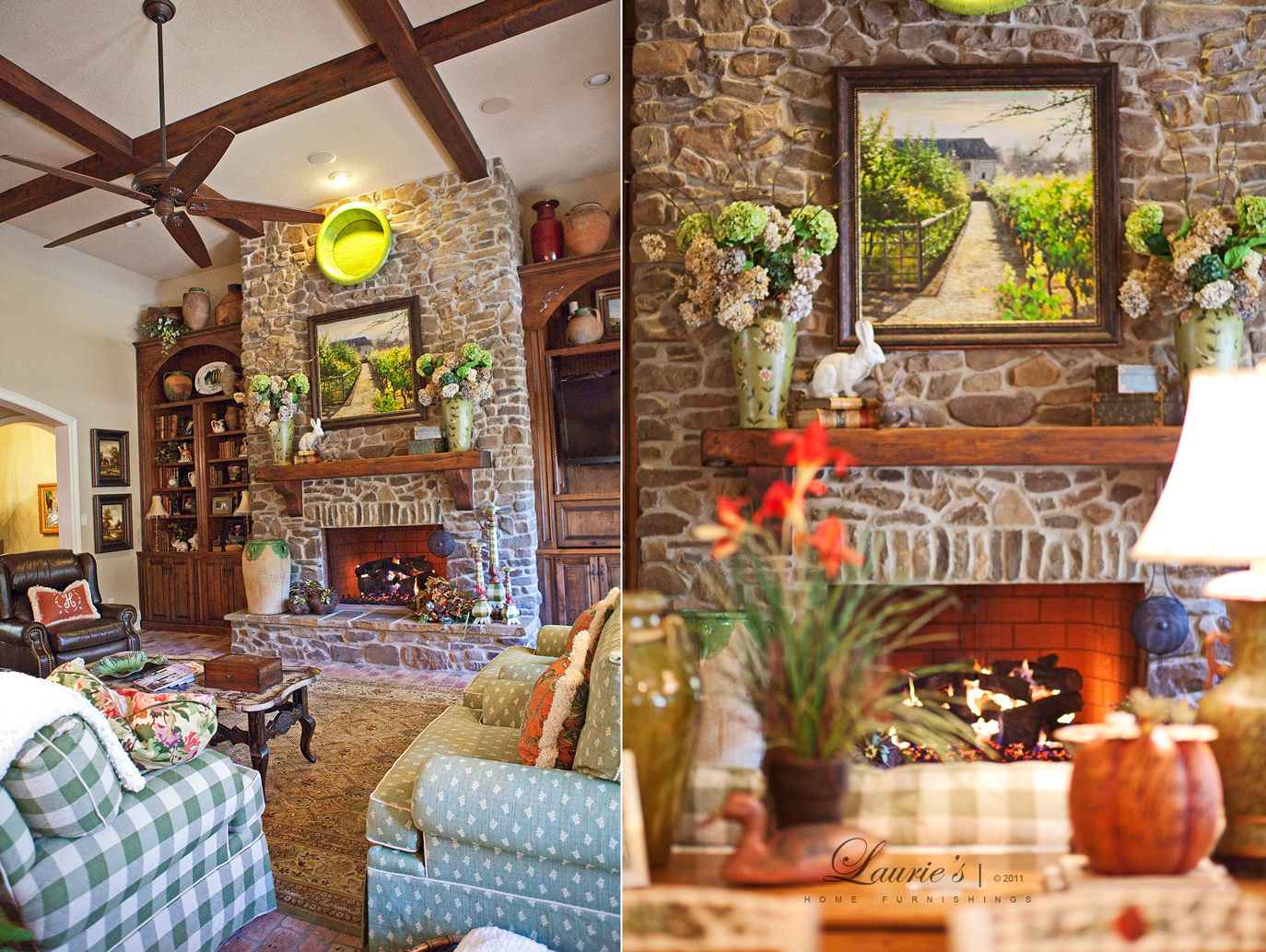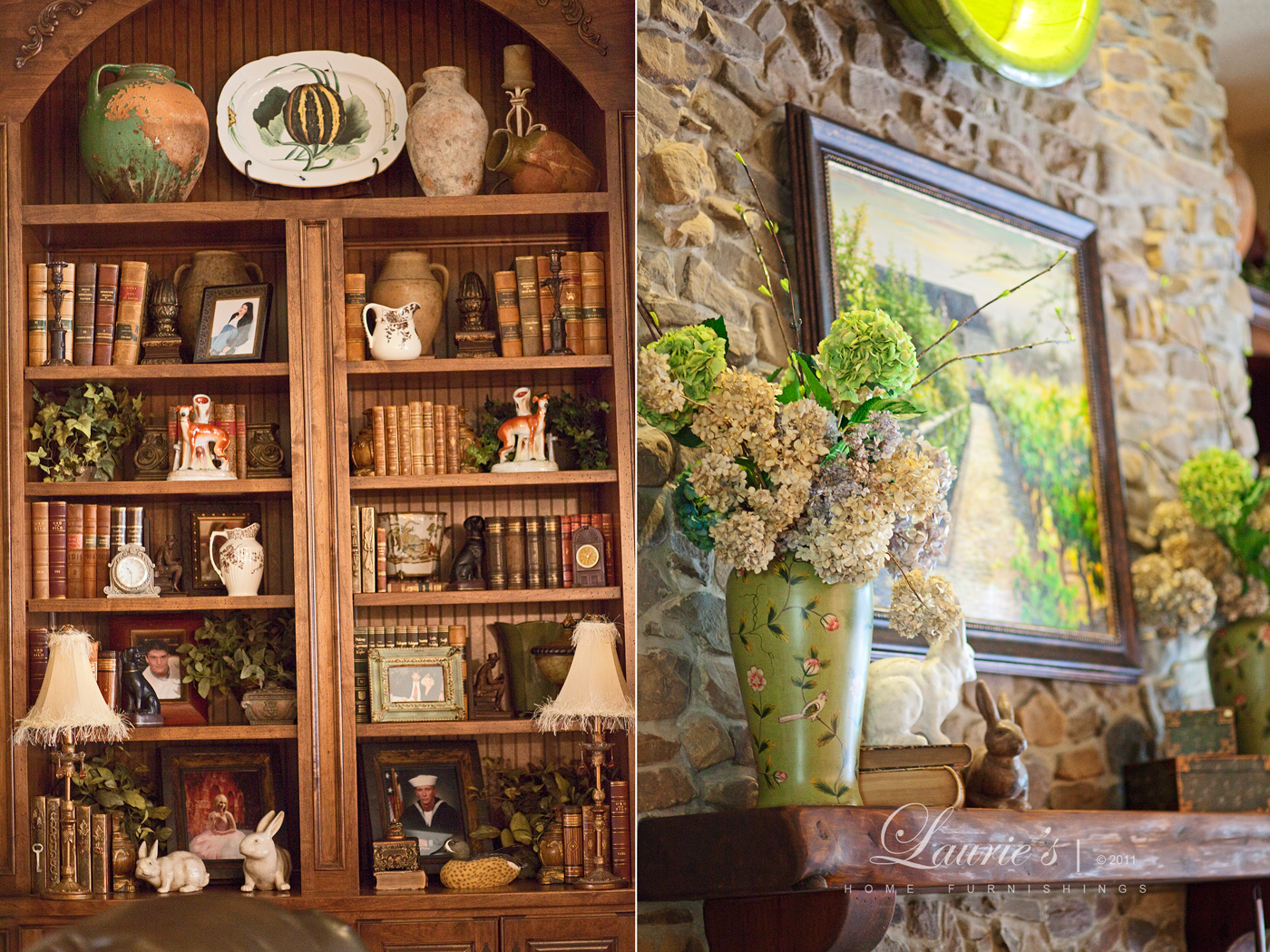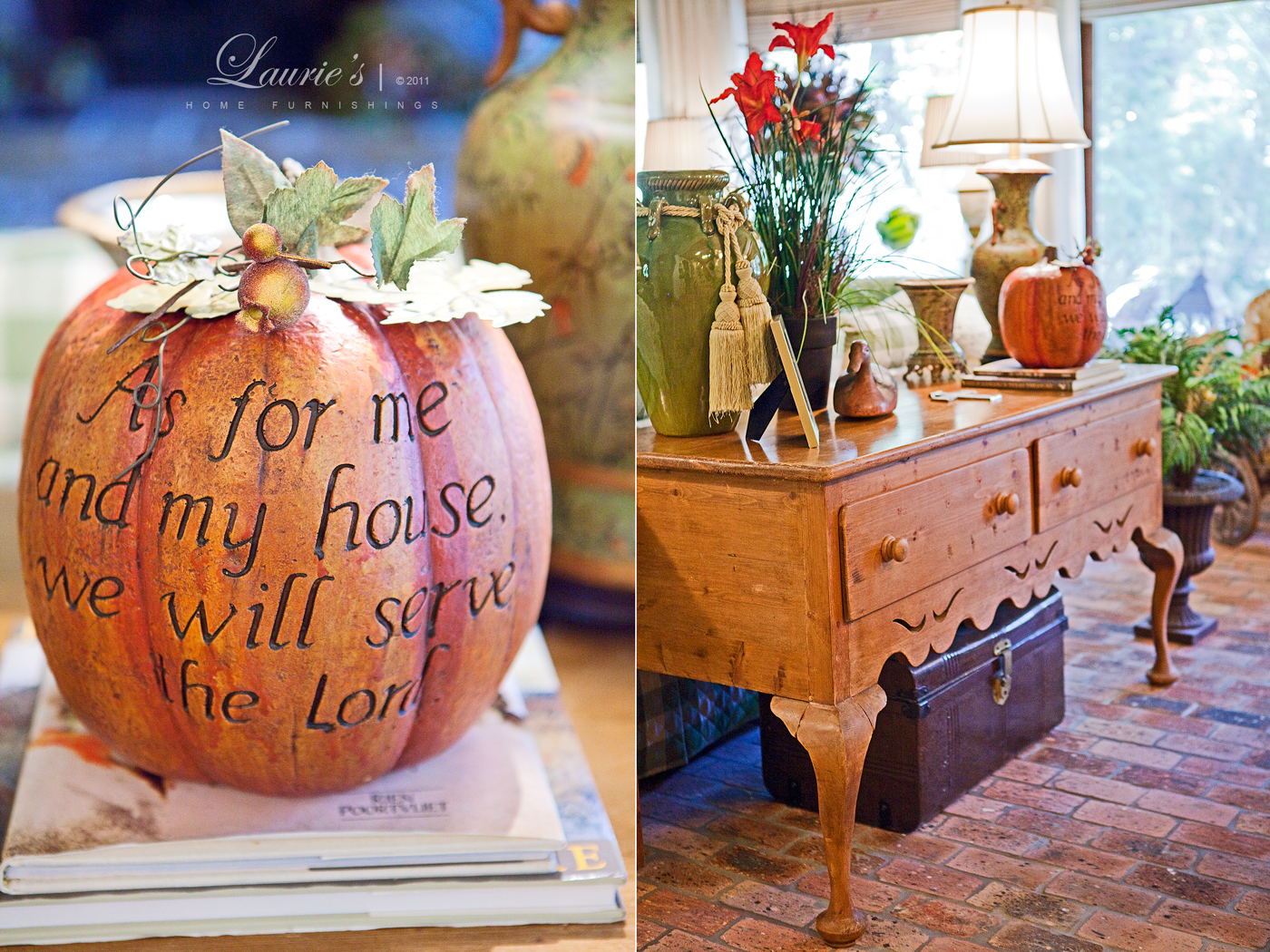 Now on to the kitchen!
Because you know it's always the crown jewel of a beautiful home!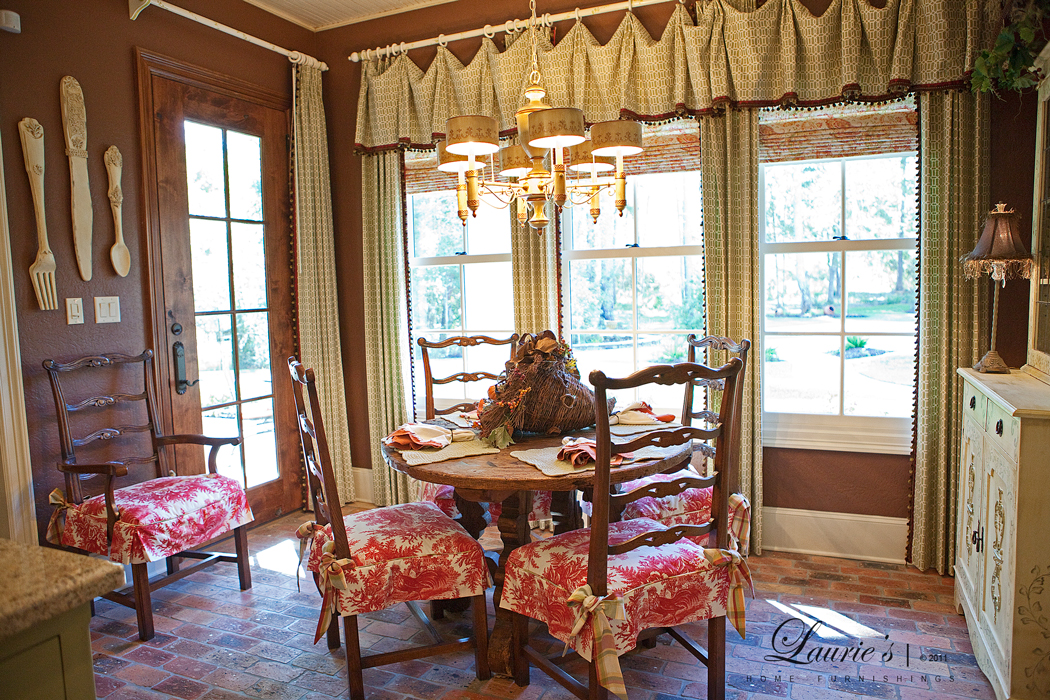 Too many pieces from Laurie's to name every one.
But Pat tells me that the cupboard seen below is from Laurie's 16 years ago!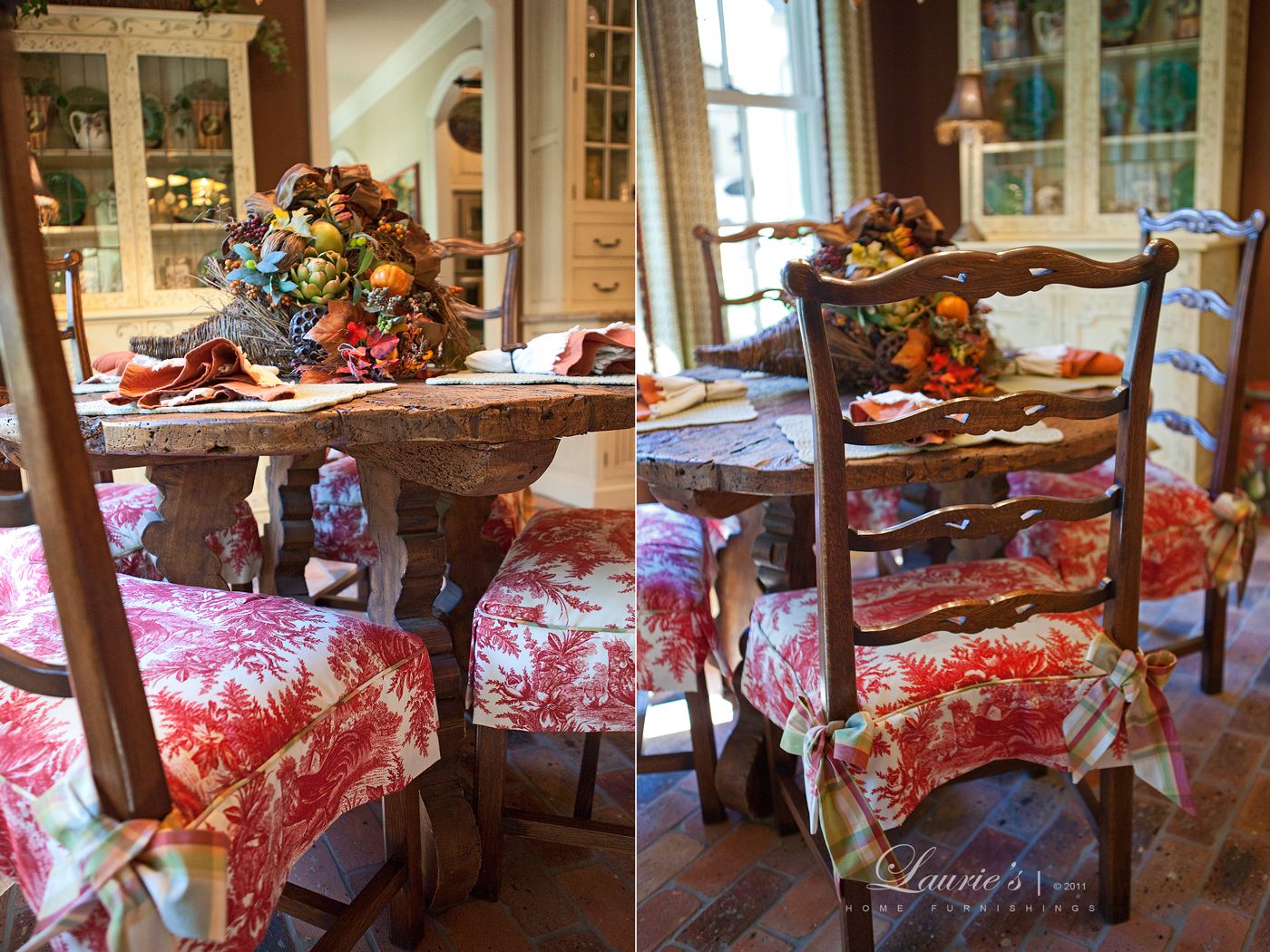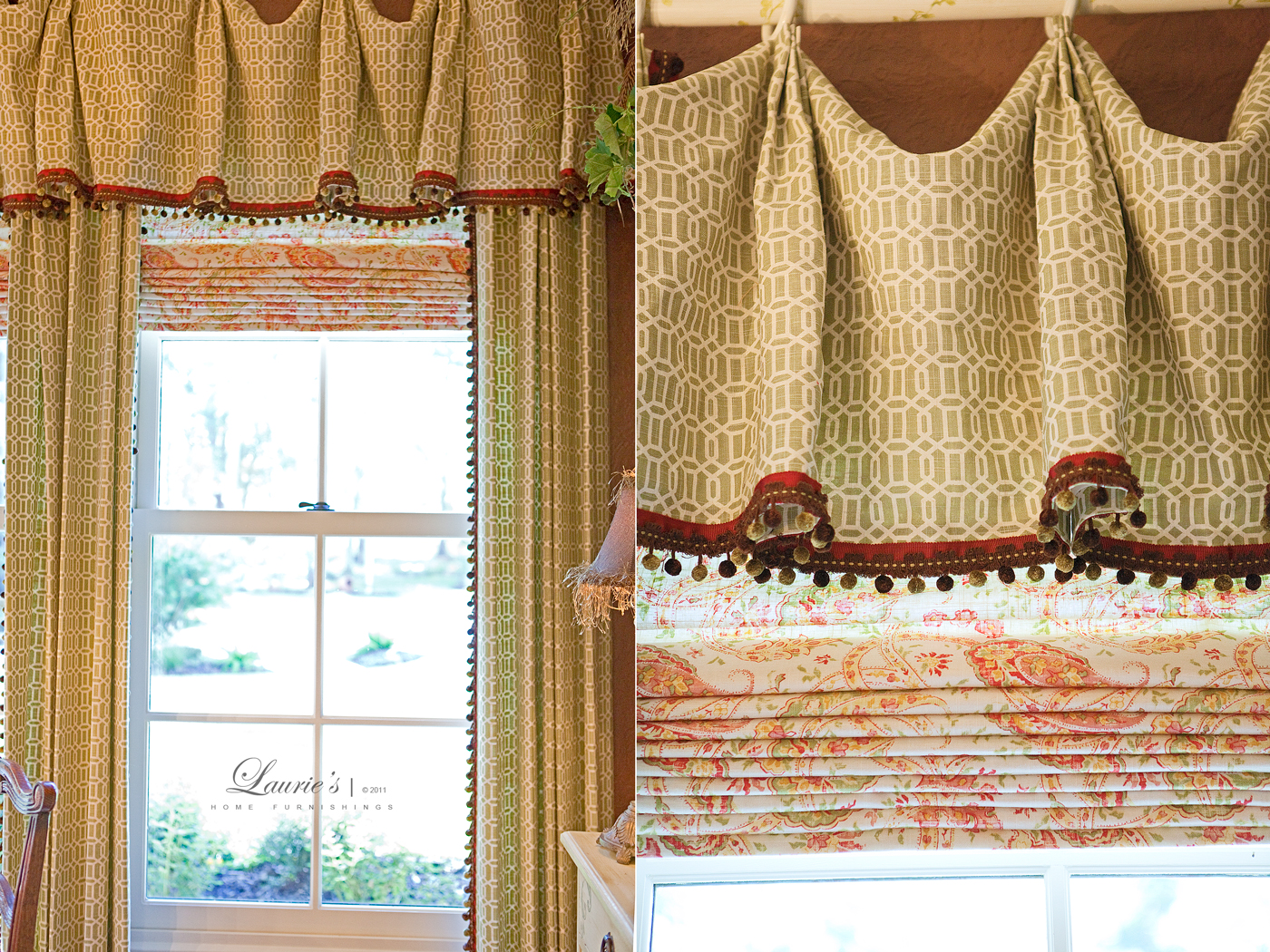 Check out the amazing mix of patterns in the window treatments!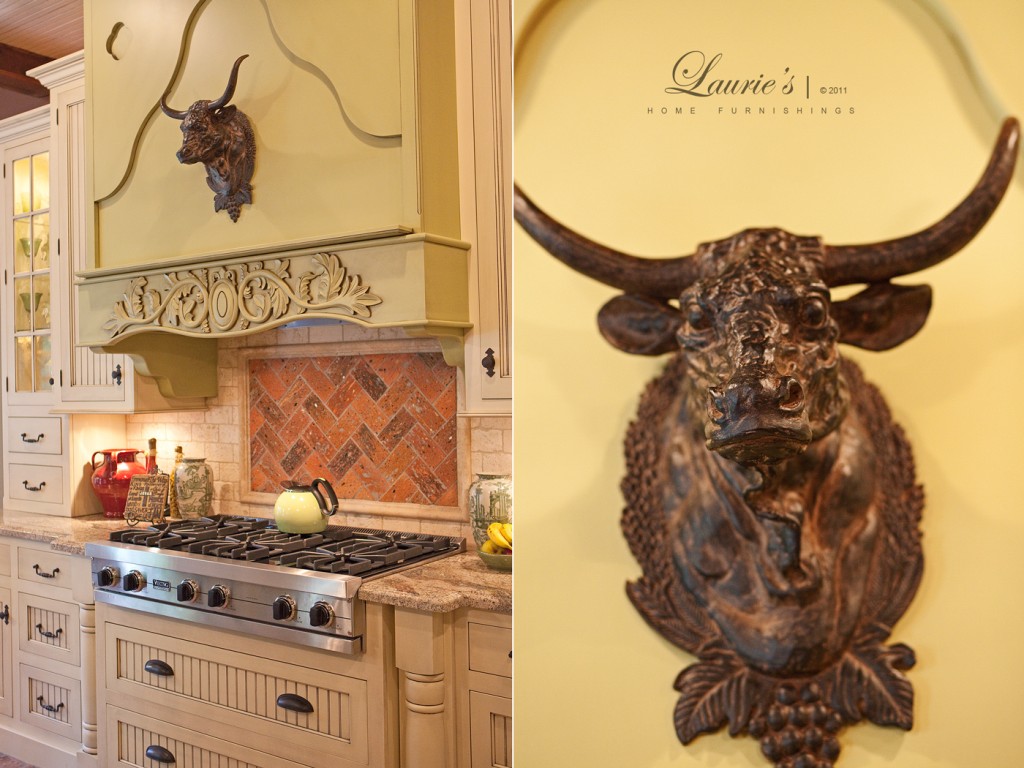 It is this type of personal touch that makes you really feel the warmth of this
homeowner's living space and really gives you the feel that you are on vacation
somewhere in the Hill Country.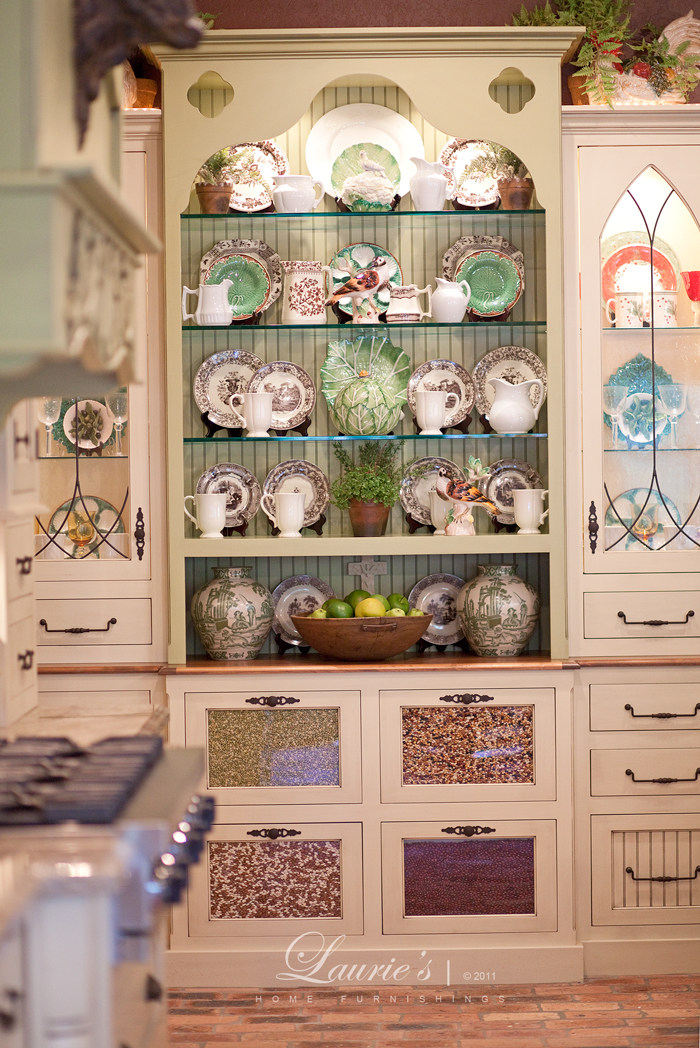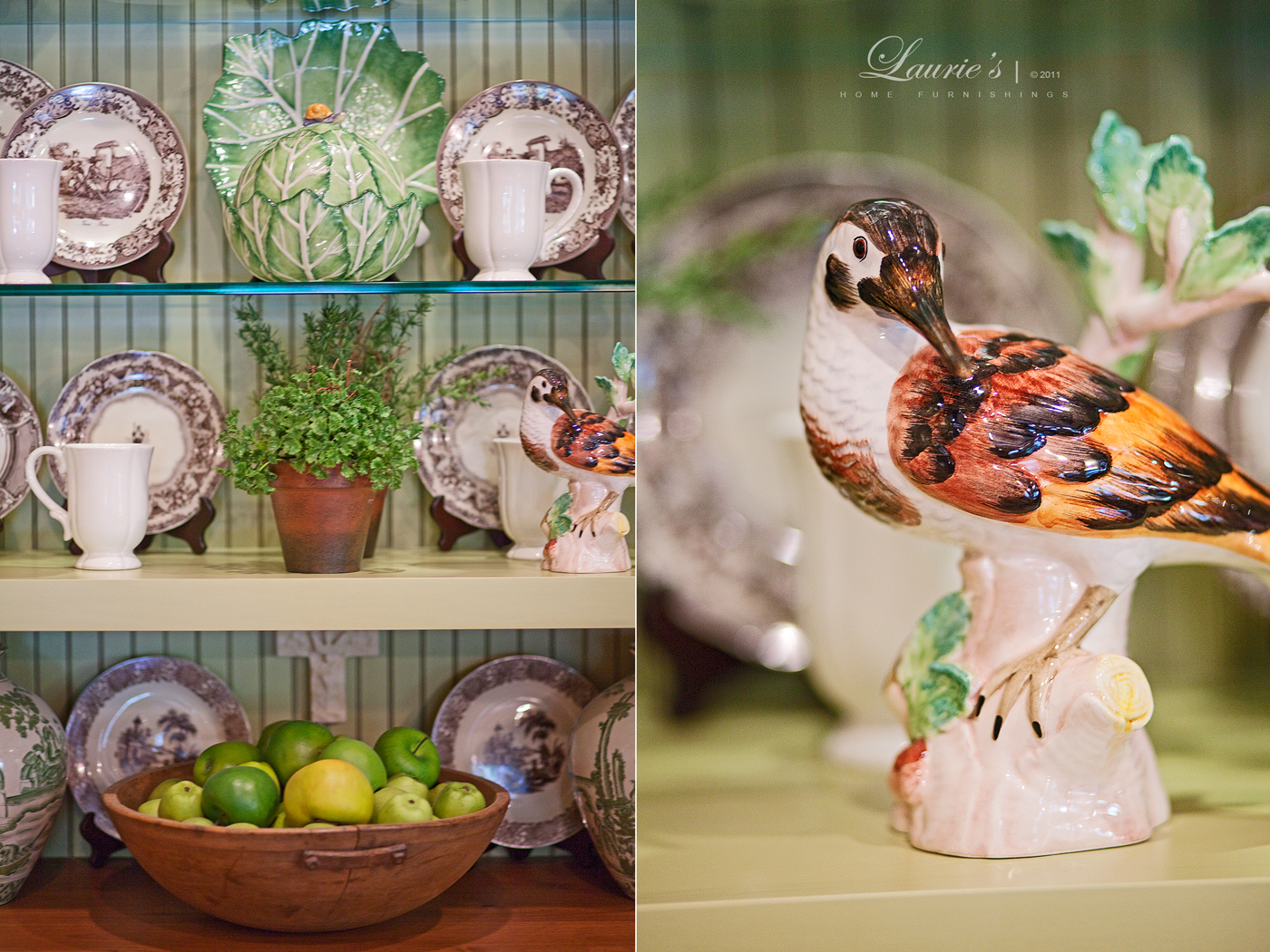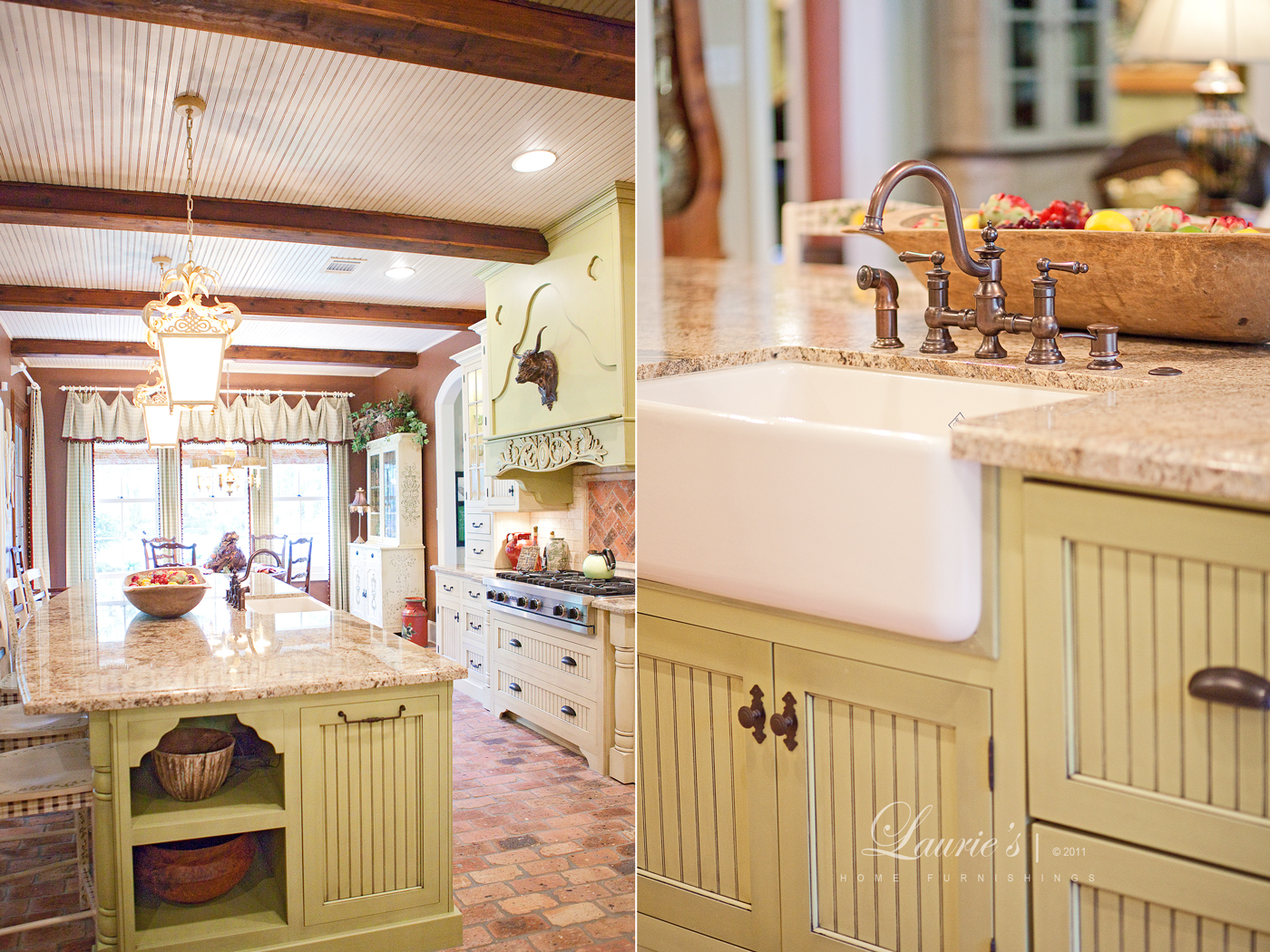 Who doesn't want  a farm sink?!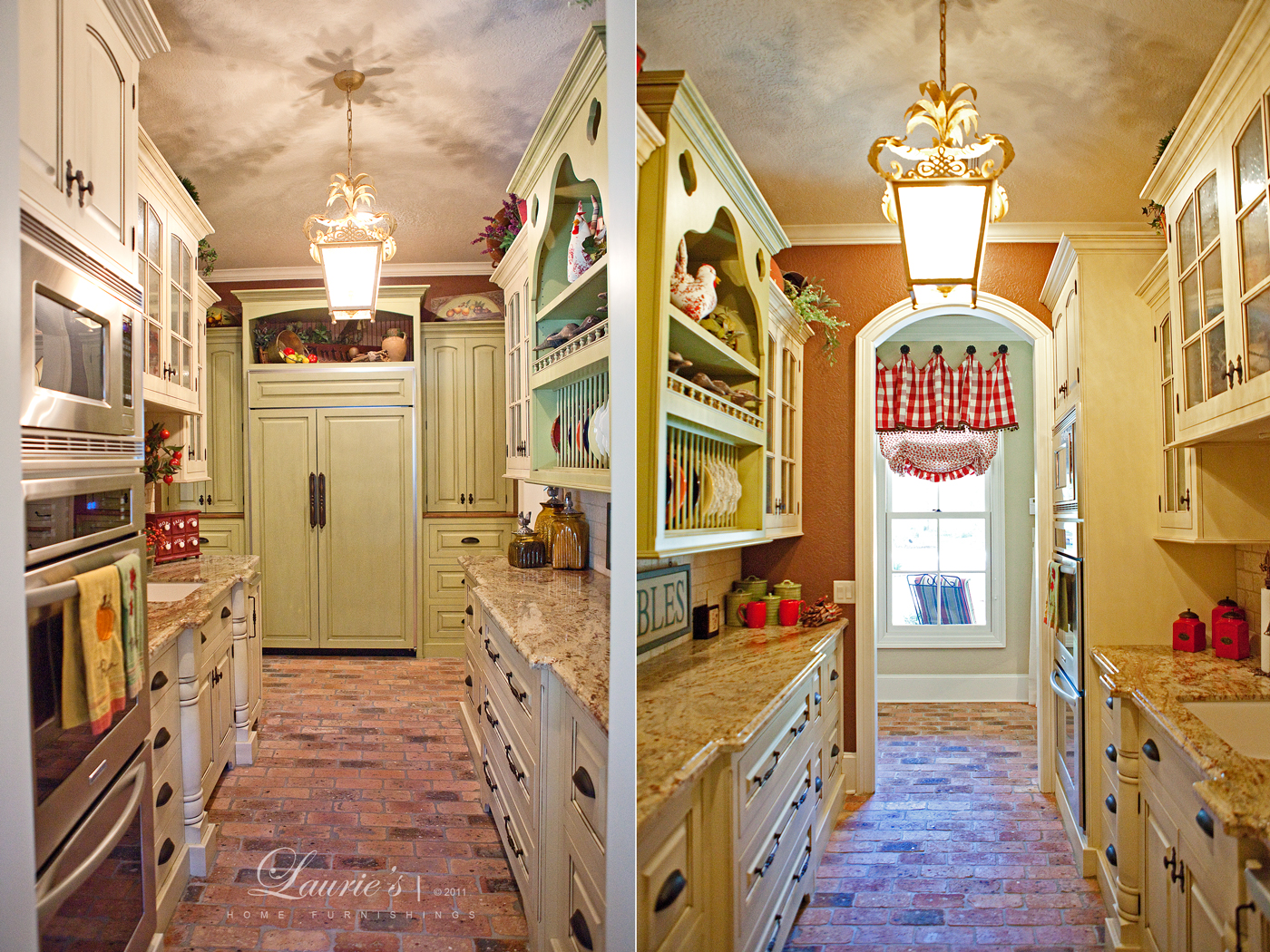 Next is the butler's pantry off of the kitchen (seen from 2 directions).
So refreshing to have the refrigerator hidden away —
although this one is so nice I could probably stand to keep it out in front too.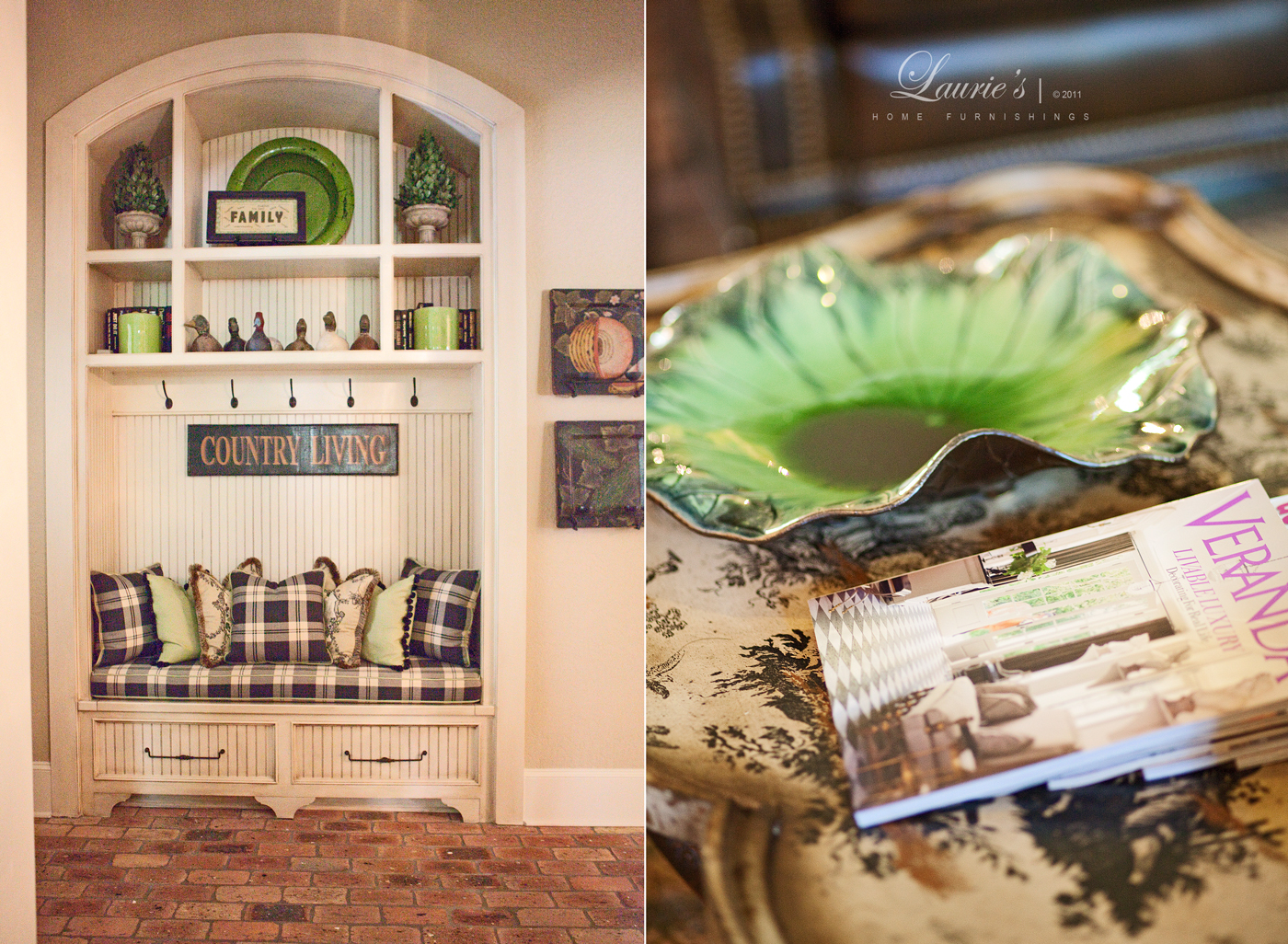 Love the little niches seen throughout our feature home.
Straight out of the pages of Better Homes and Garden's, Country Living, and Cottage Living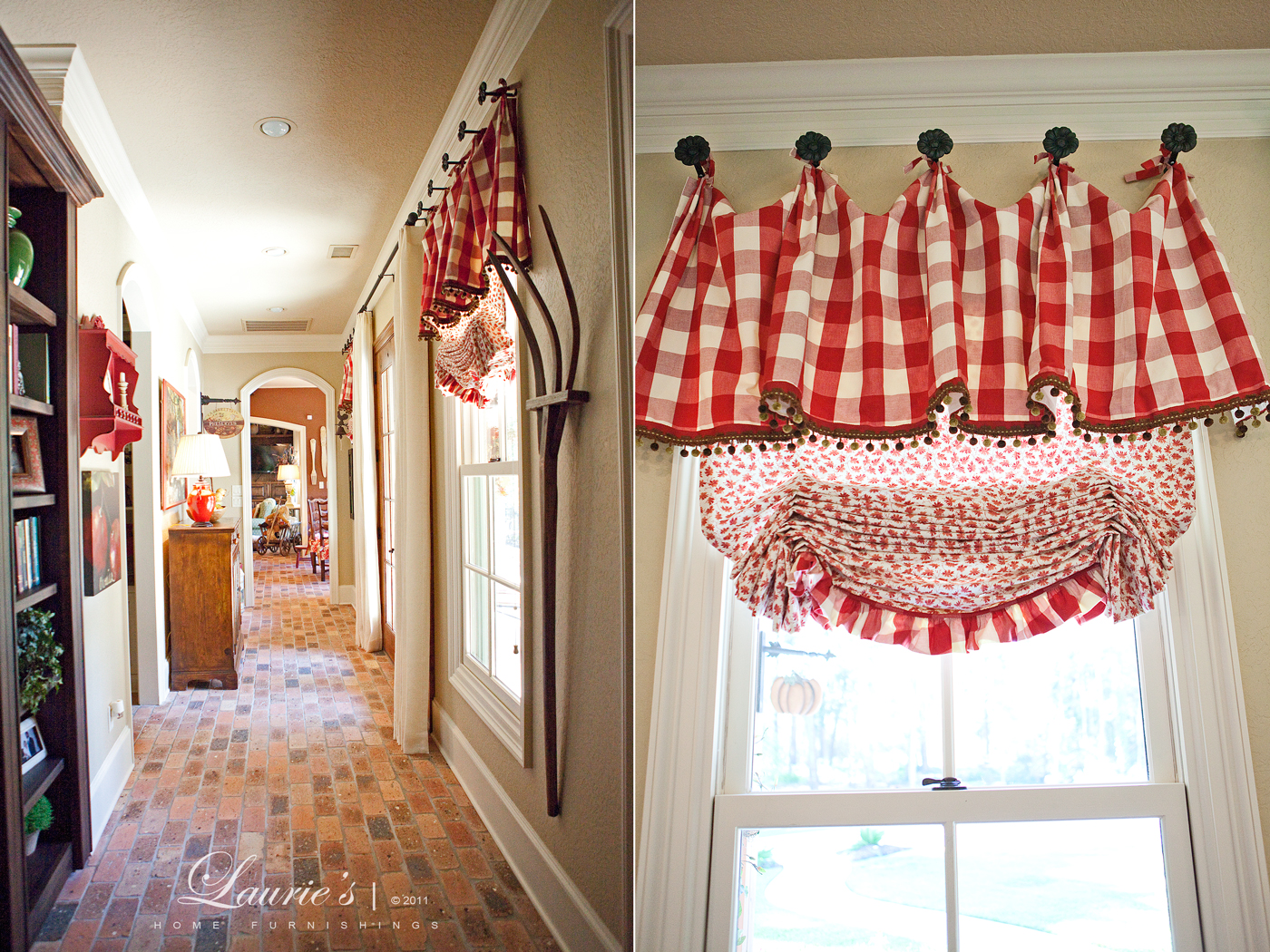 This is a walkway leading to the bedroom.
With more lovely things from Laurie's.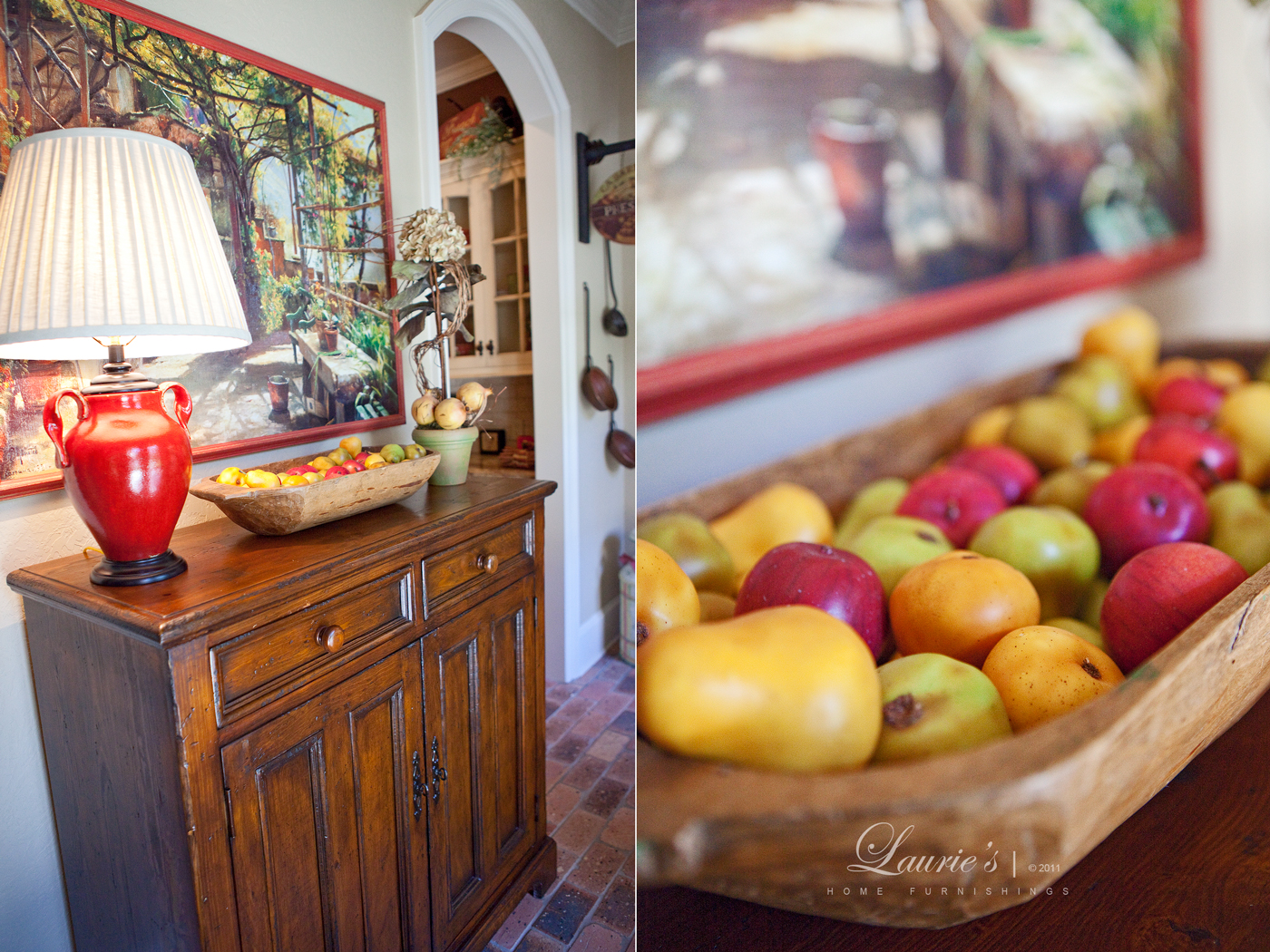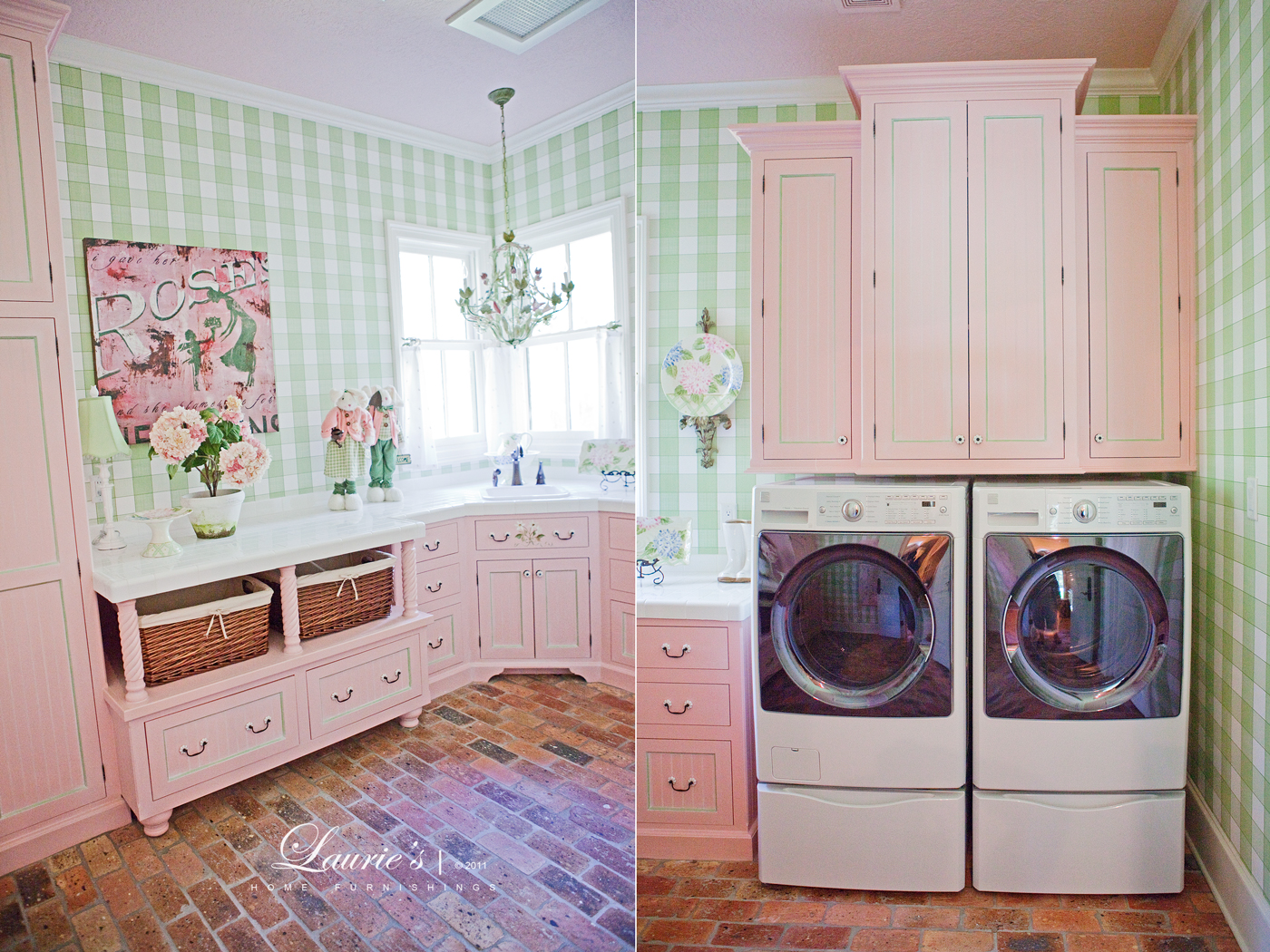 Prepare yourself for maybe the cutest wash room ever seen!
Really what can I say about this except — this makes me want to do more laundry!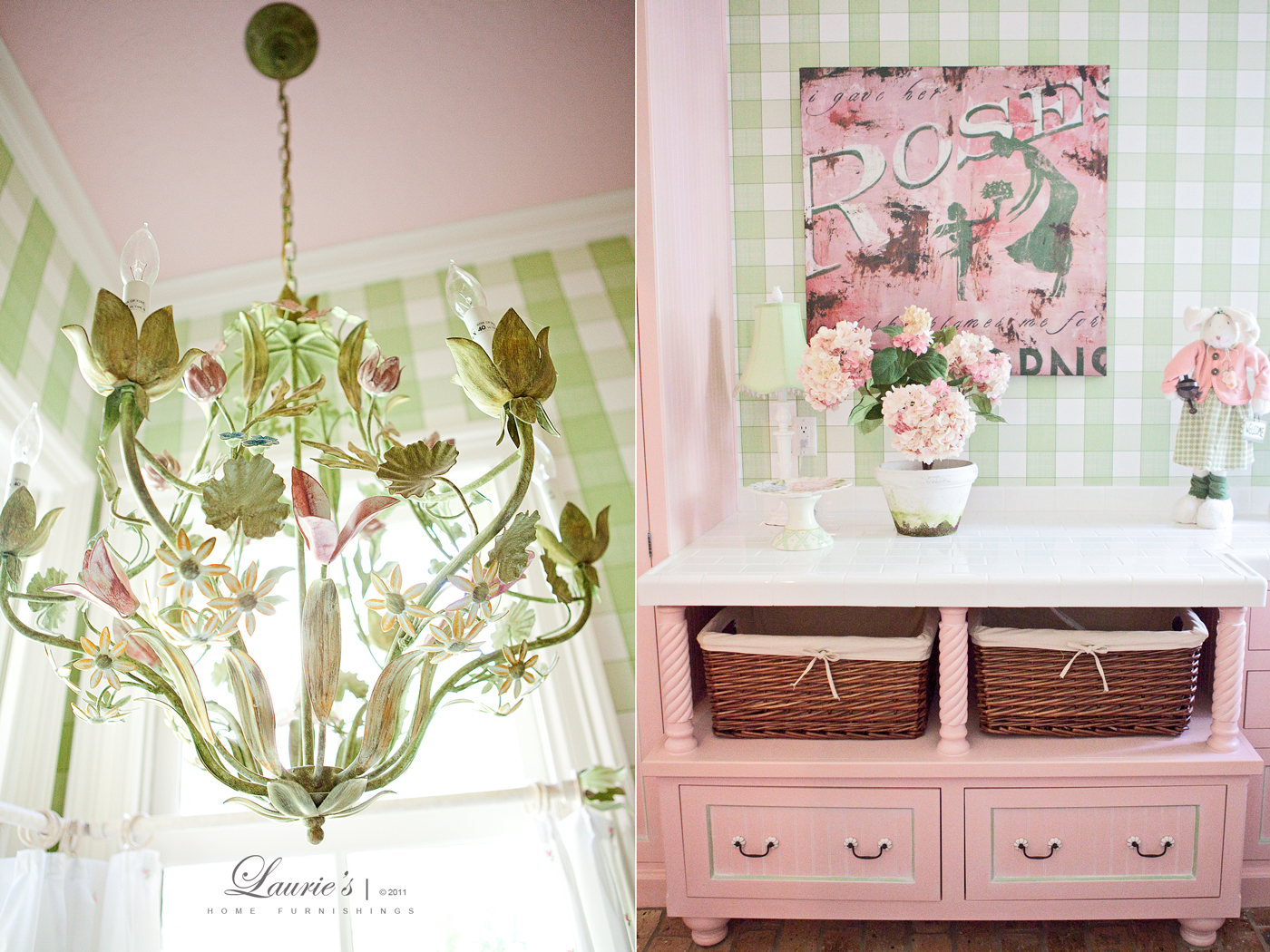 If you loved seeing Pat's home today– tune in tomorrow next Wednesday for Part 2.
I just didn't want to overwhelm you — whoops– too late! LOL