Last week you got to peak at a long time Laurie's shopper-  the home of the Hightower Family.
So beautiful we had to break it up into 2 delectable posts to be able to show you just a bit more of this outstanding home!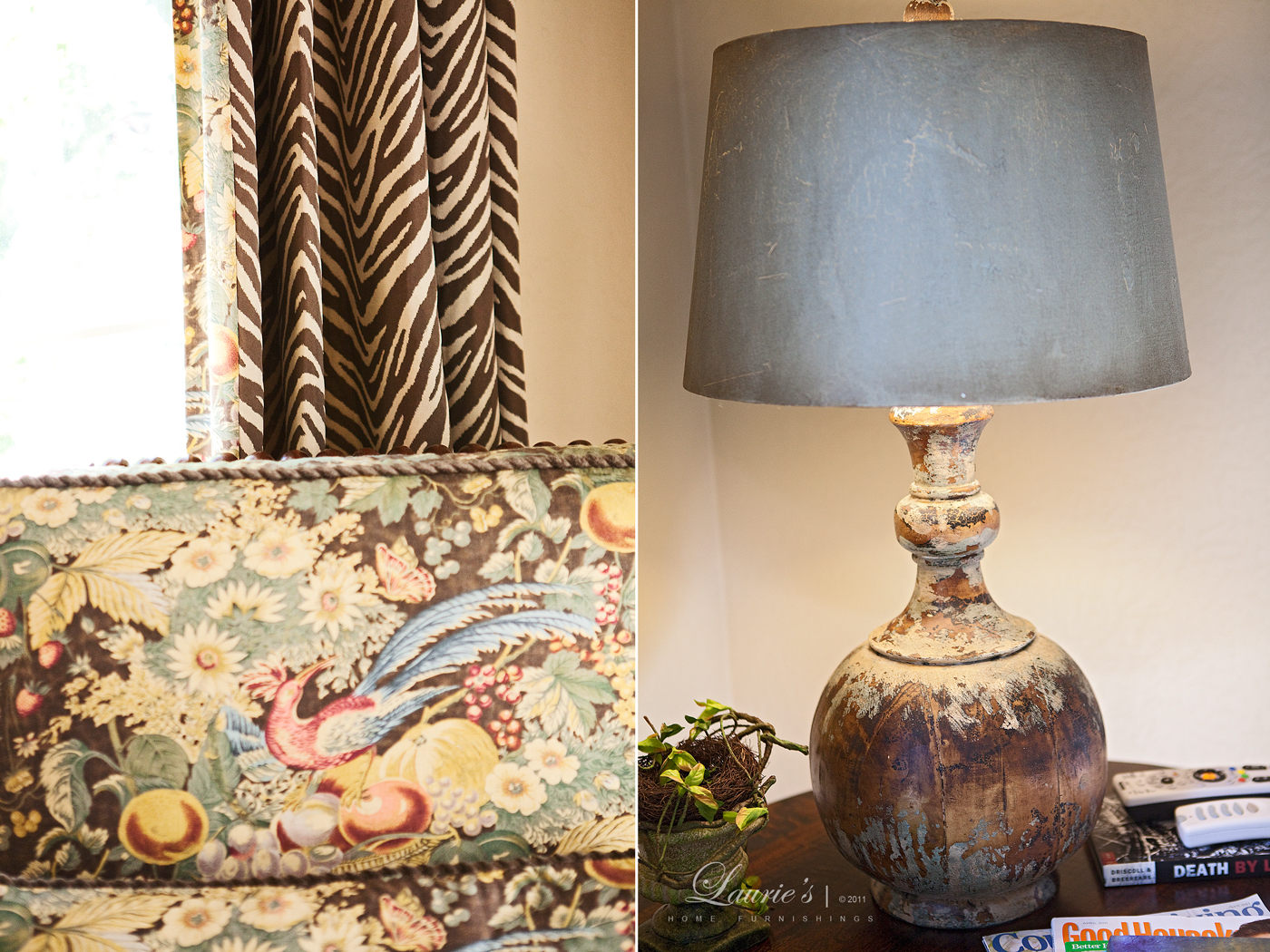 Just off the main living room is Pat's beautiful prayer room adorned
with zebra print, florals, and pheasants
all done in subtle earth tones with little pops of color.
The addition of Italian art makes this room cozy and fun!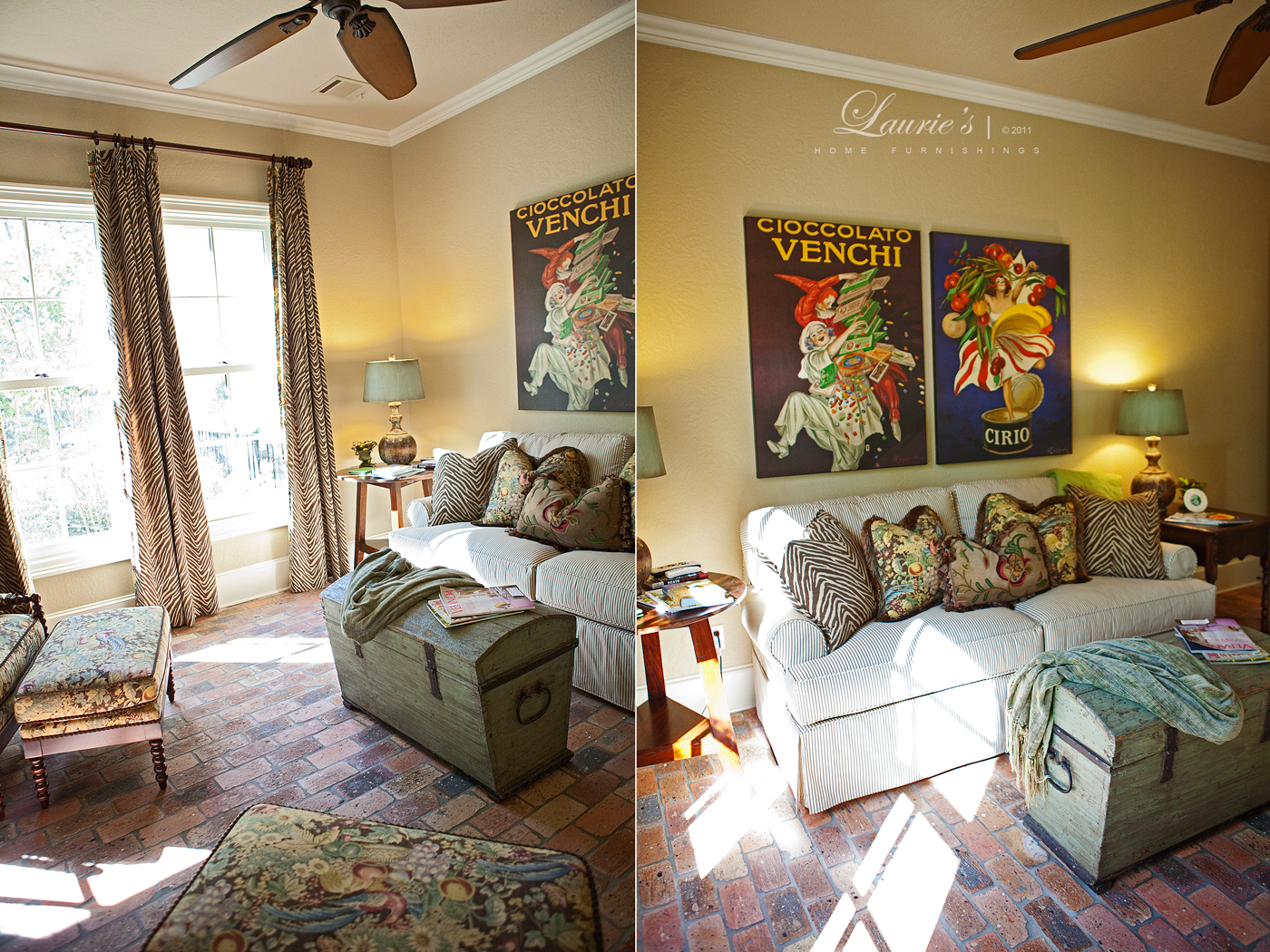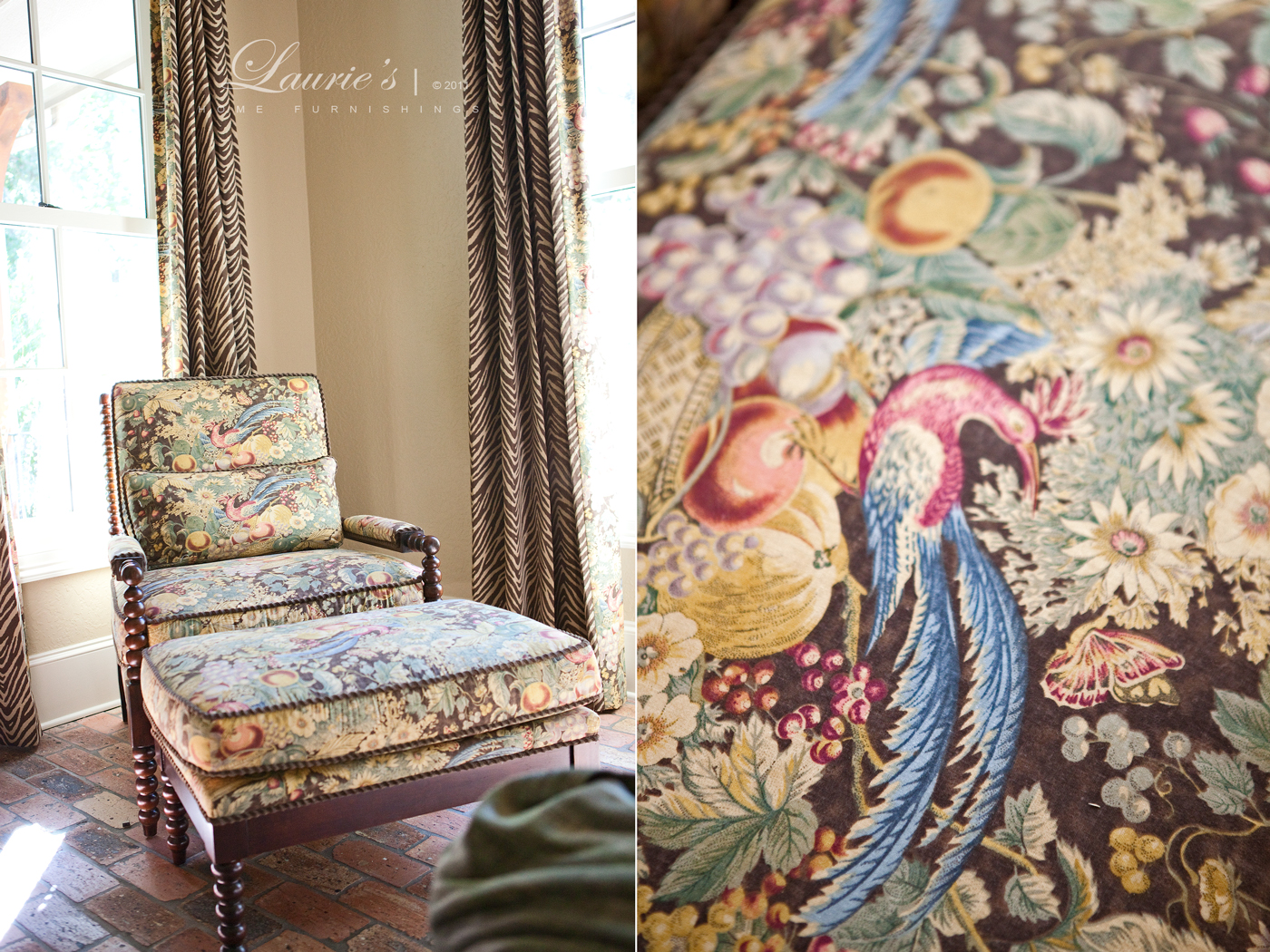 Gorgeous chairs and ottoman from Laurie's and made to custom match drapery.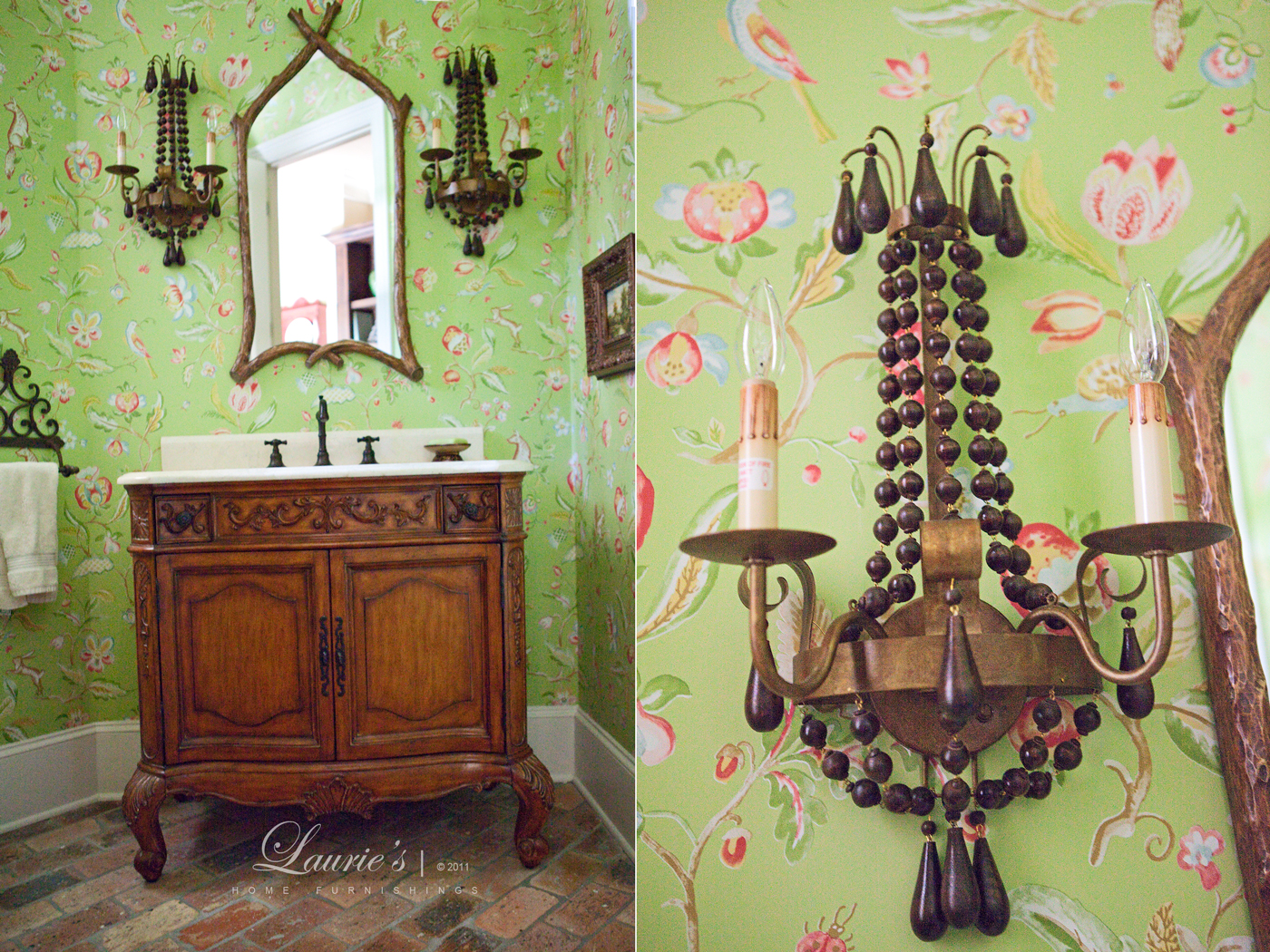 Next are the bright and cheerful guests get to enjoy when visiting.
The bathrooms are coordinated so beautifully!
Lighting fixtures from Laurie's are the perfect accents  in the powder room.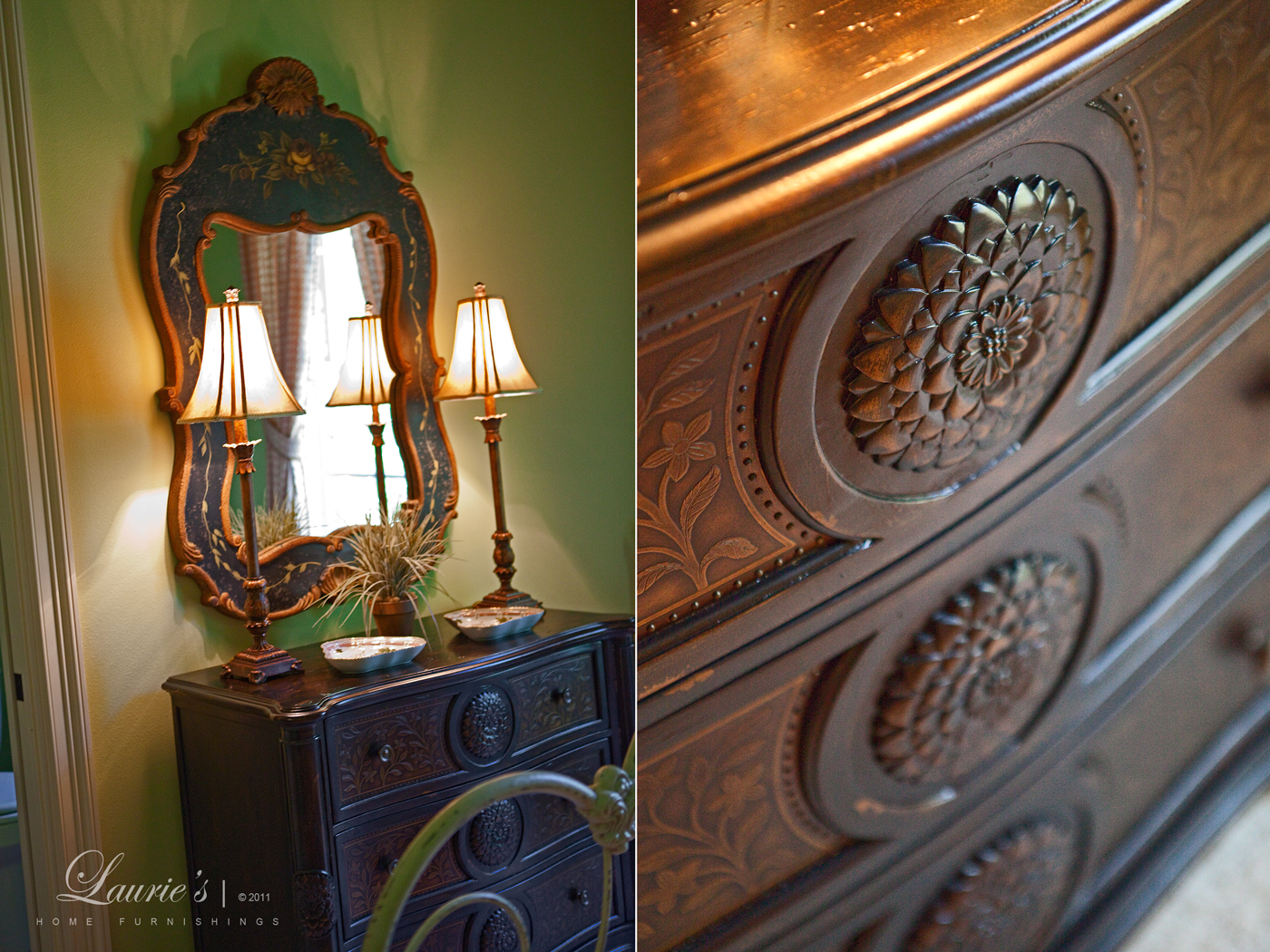 More Laurie's…bombay chest, bed, lamps,  and mirror!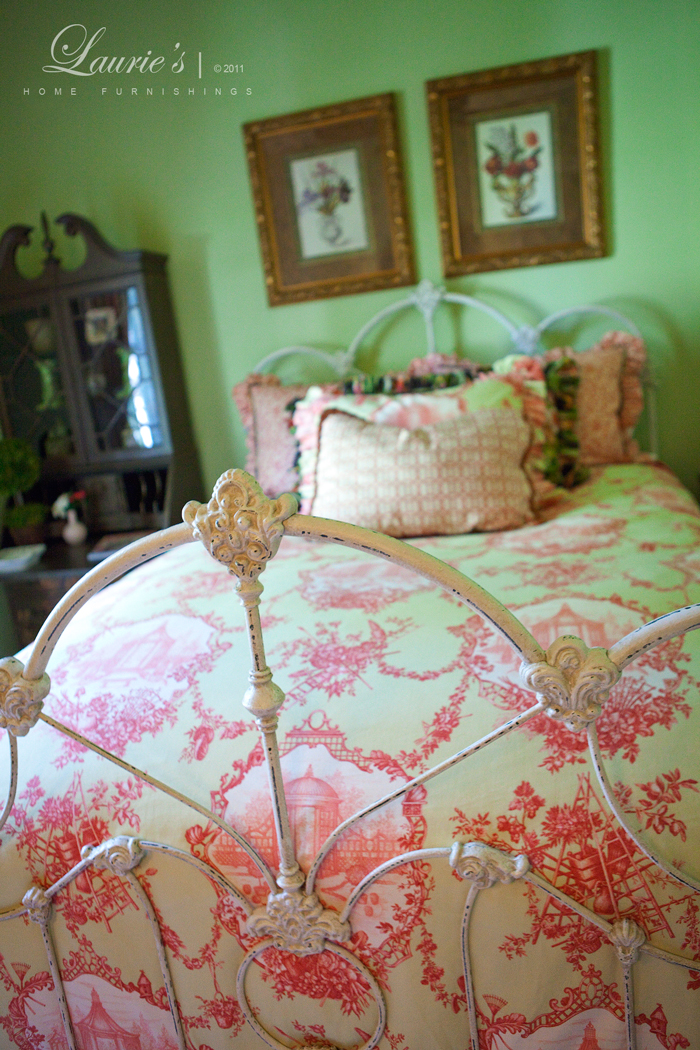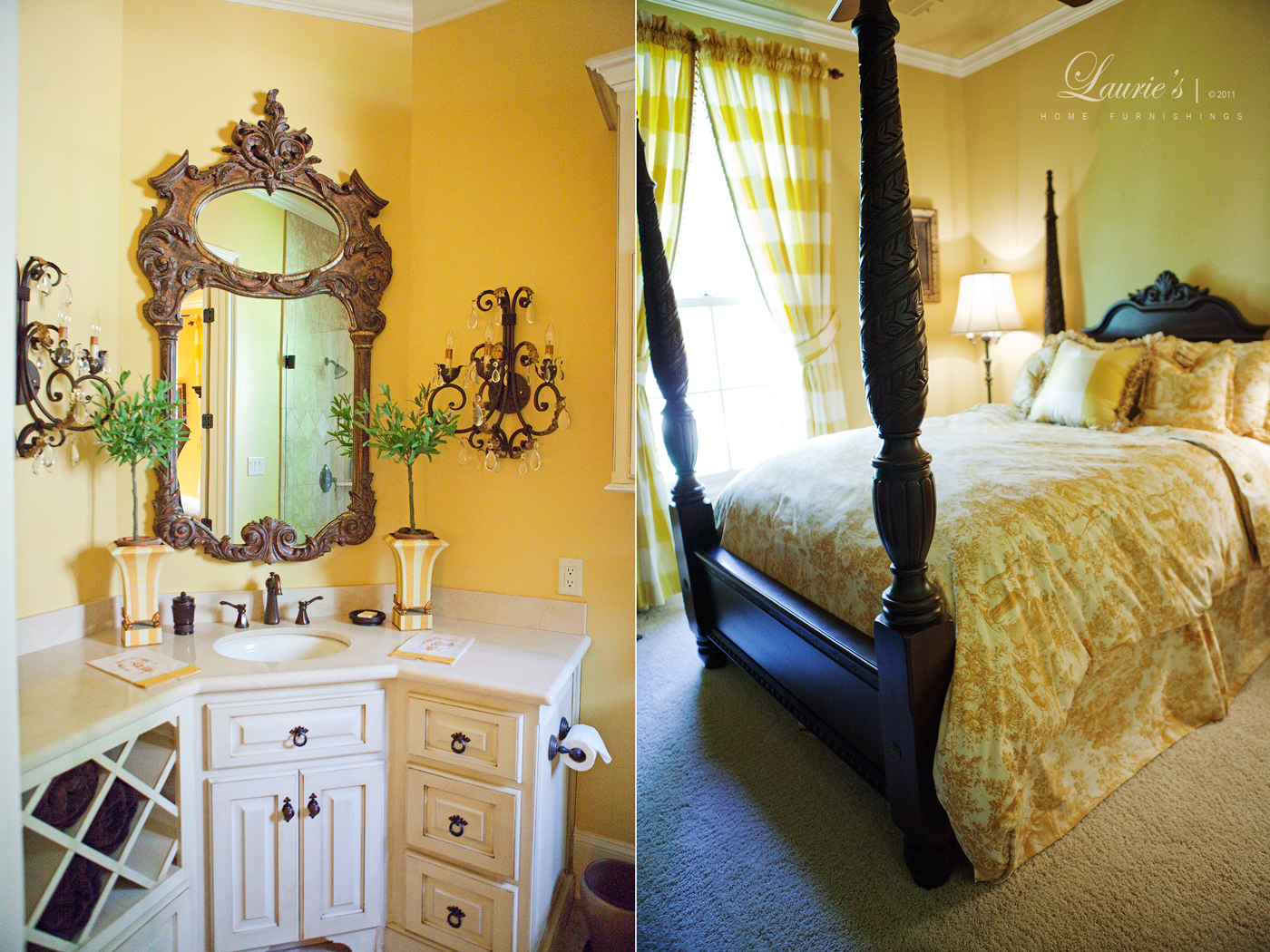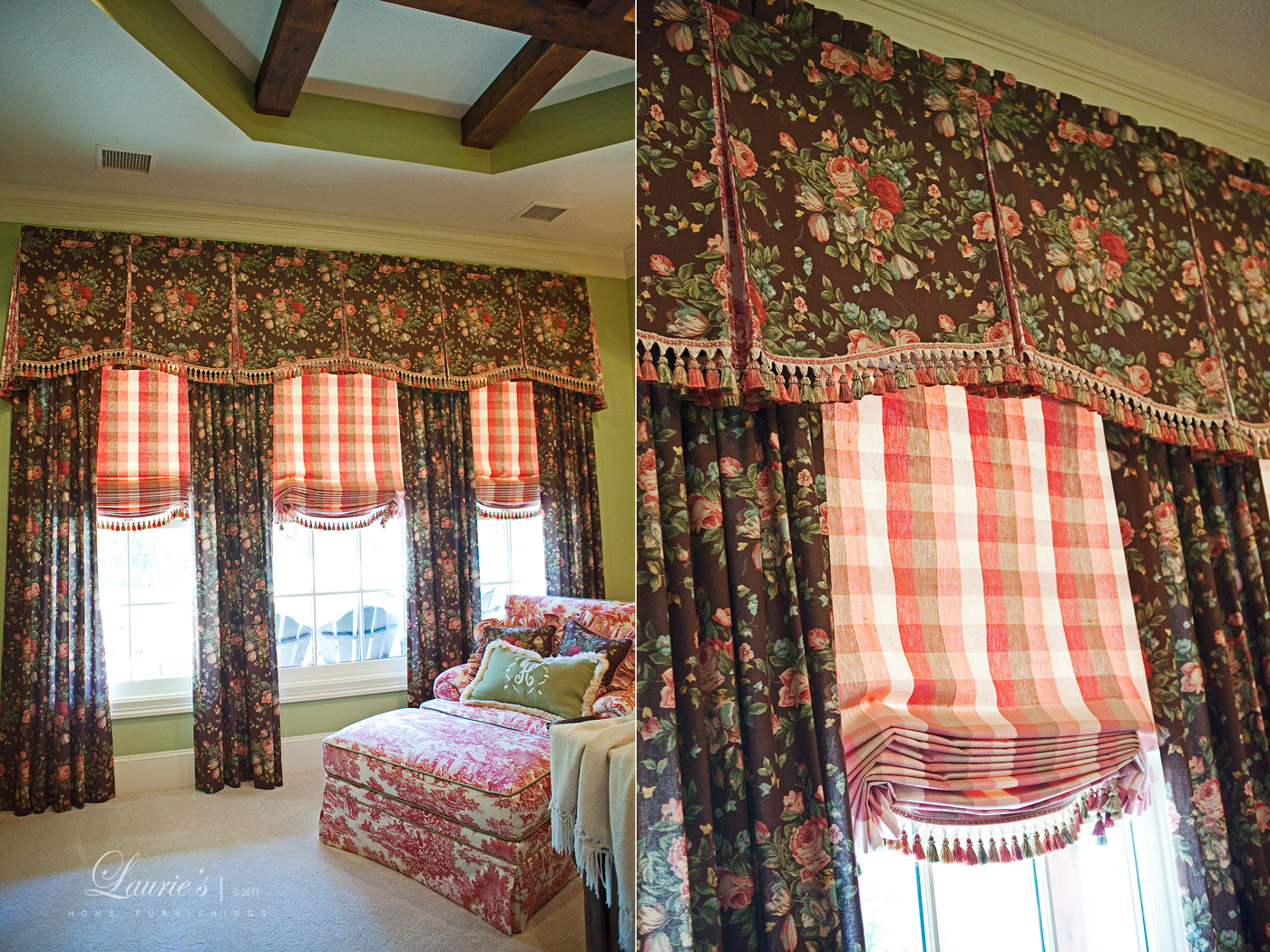 Lovely bedroom with linens and drapery to swoon over!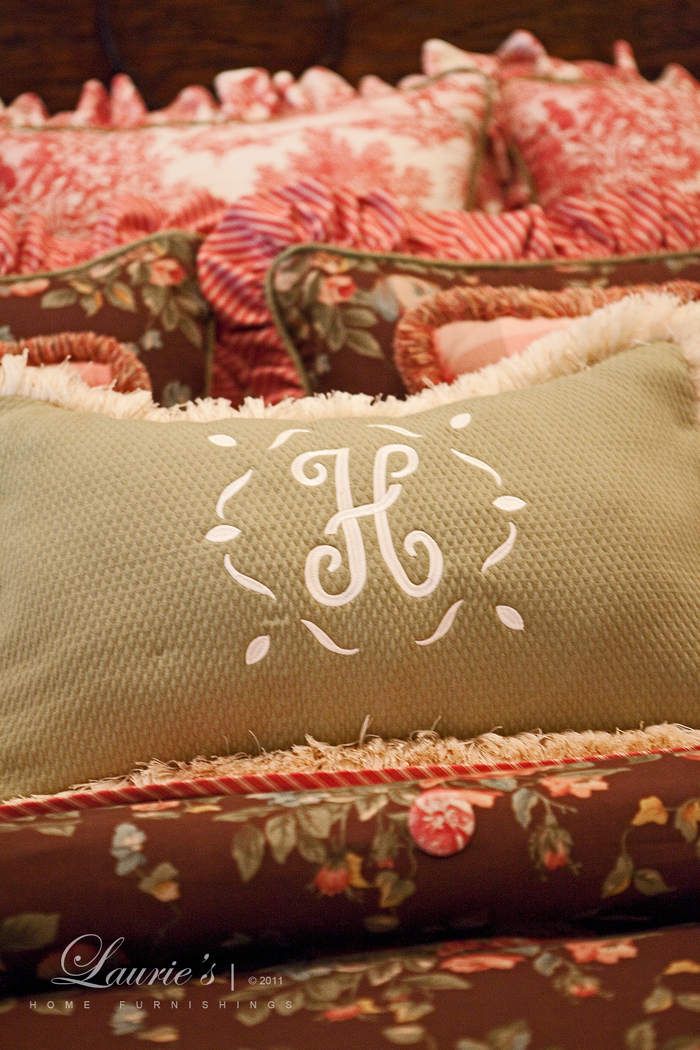 More Laurie's pieces…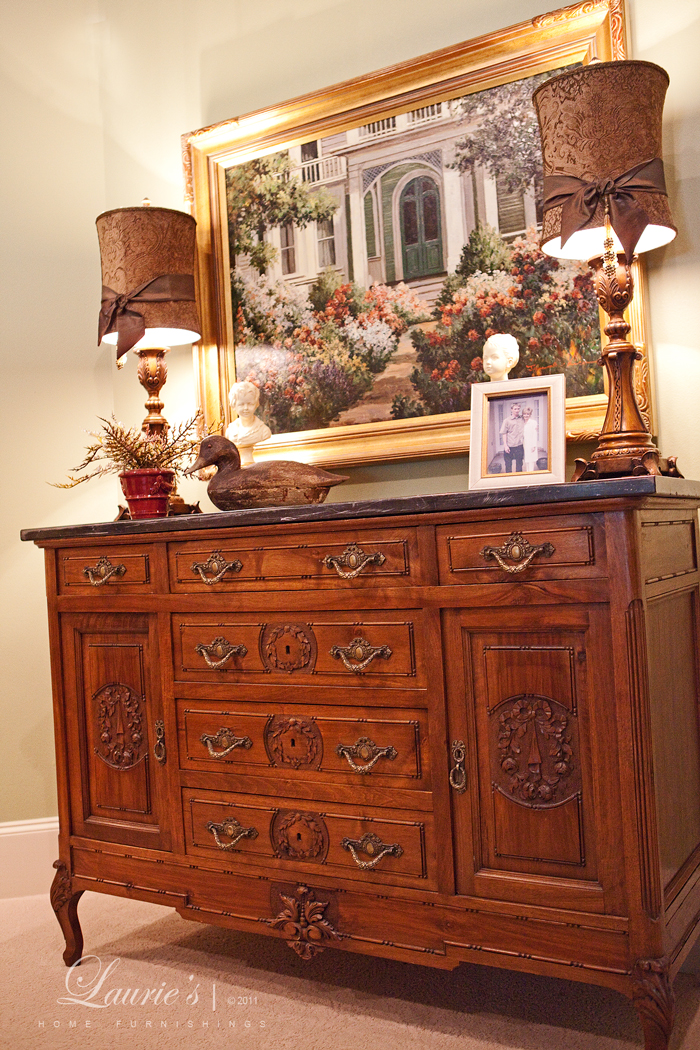 Now we'll head outdoors to see the beautiful back yard.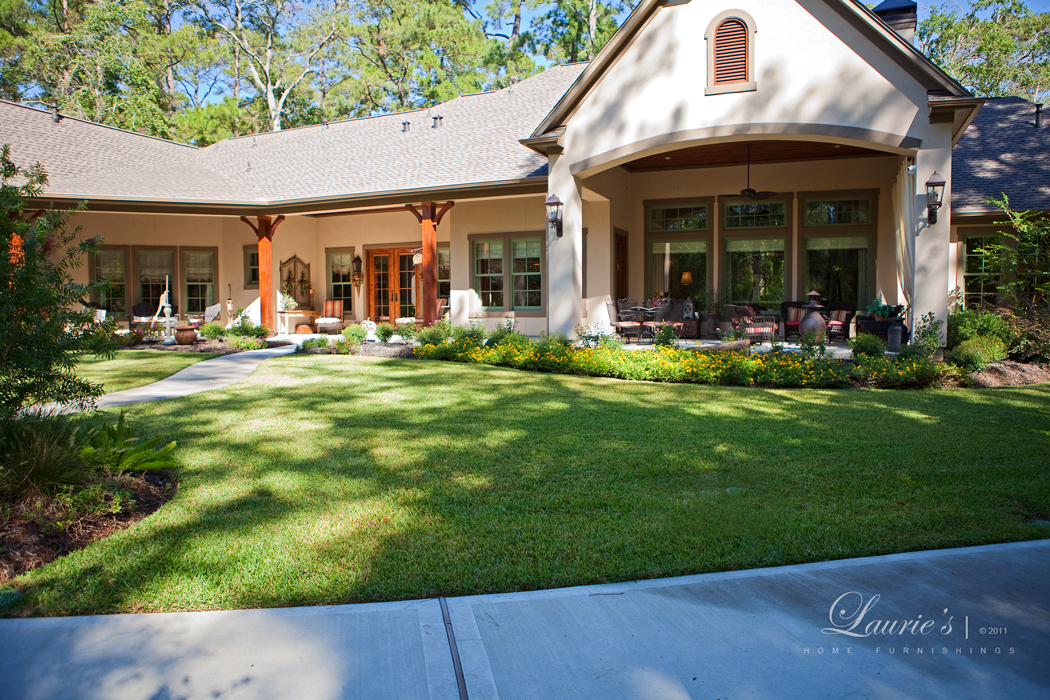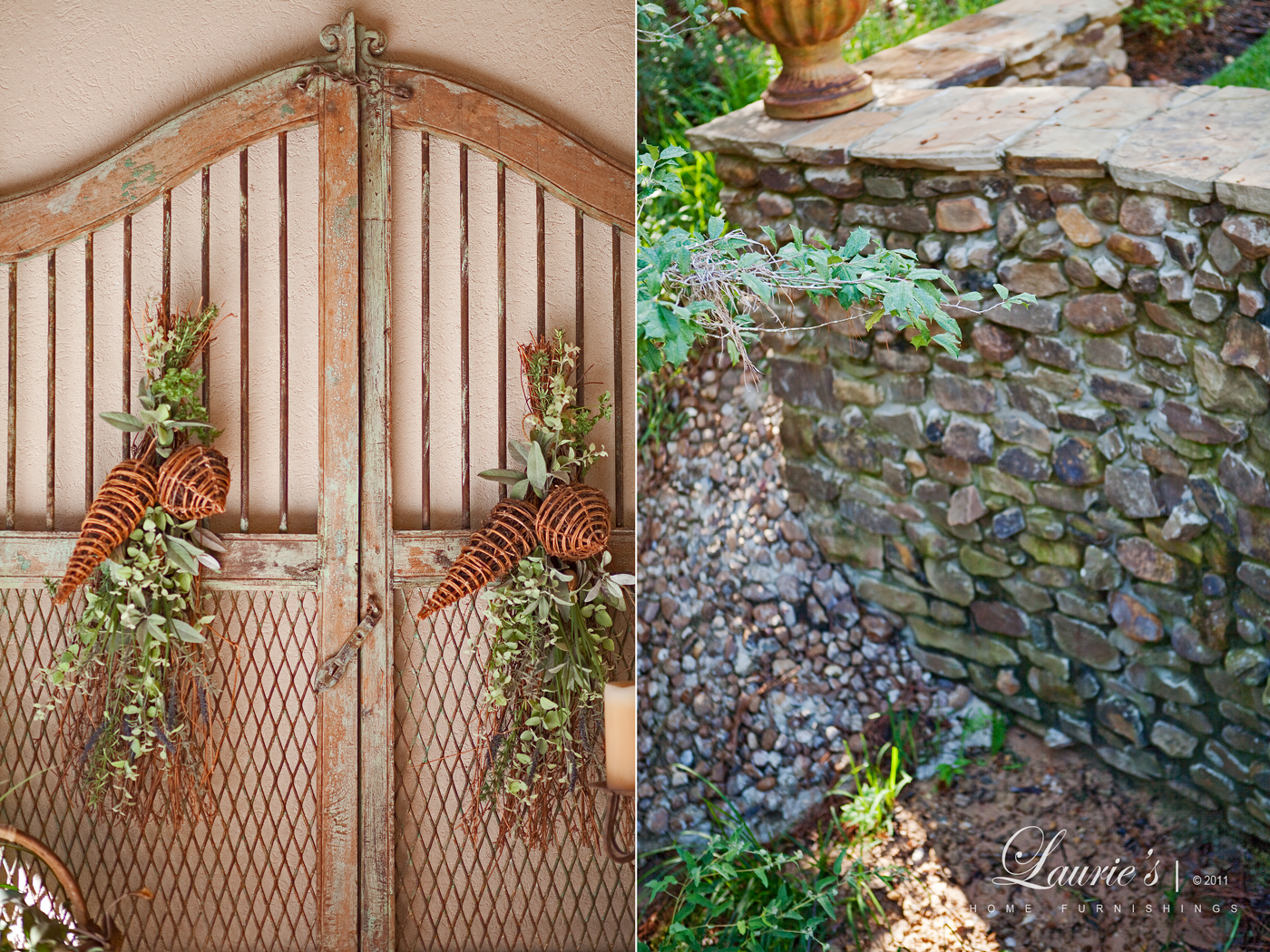 The Hightower's property backs up to a small creek with such a
quaint brick wall- you'd swear you were in a fairy tale outside a grand castle!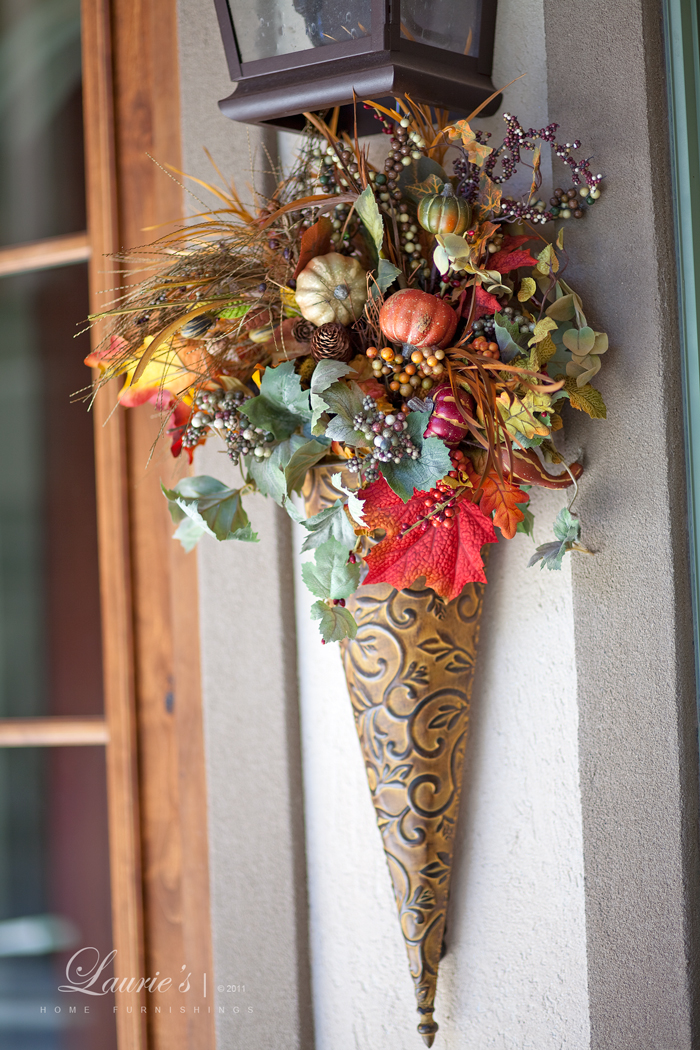 Outdoor entertaining must be lovely with no detail left unturned….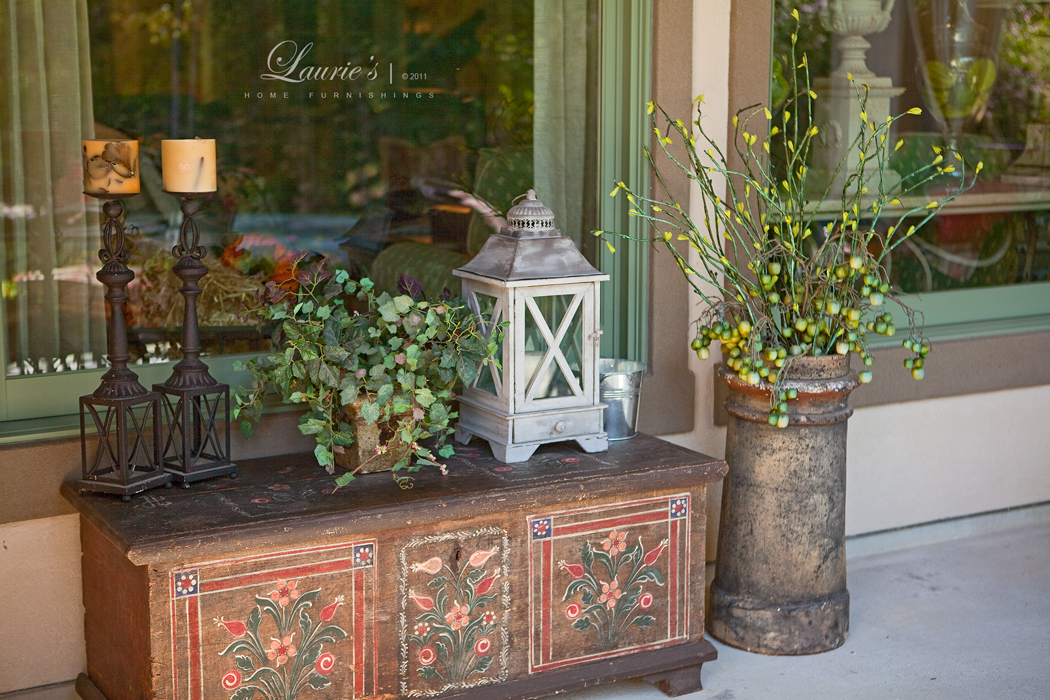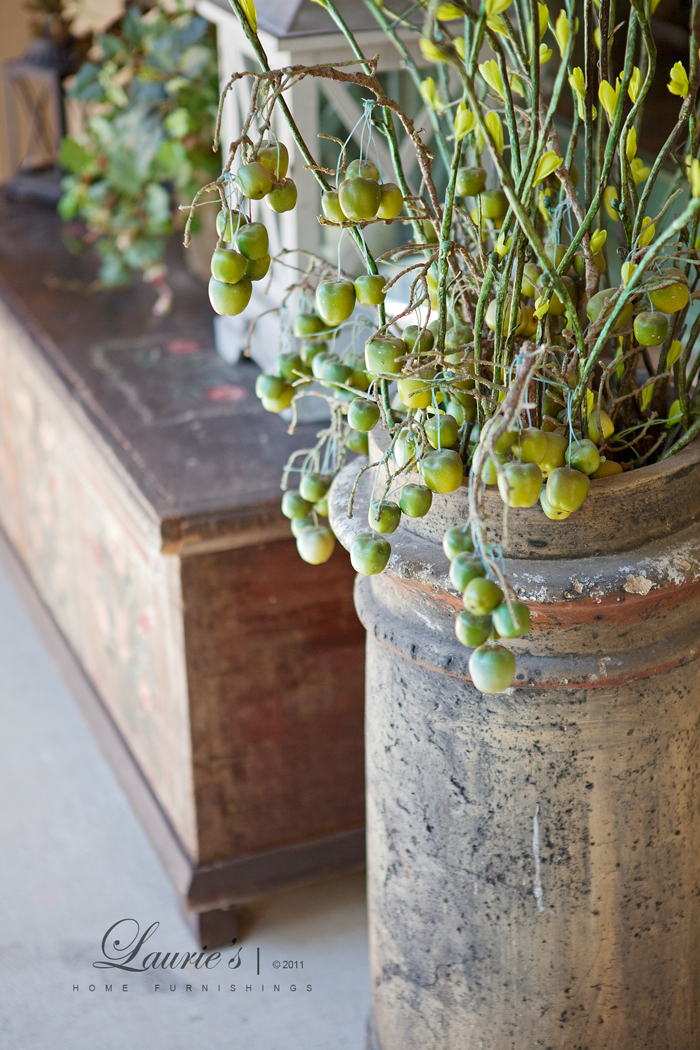 Laurie's would like to thank you for taking this most
amazing visit to the Hightower Family's home.
Not only for the splendid atmosphere but for a gracious host too!