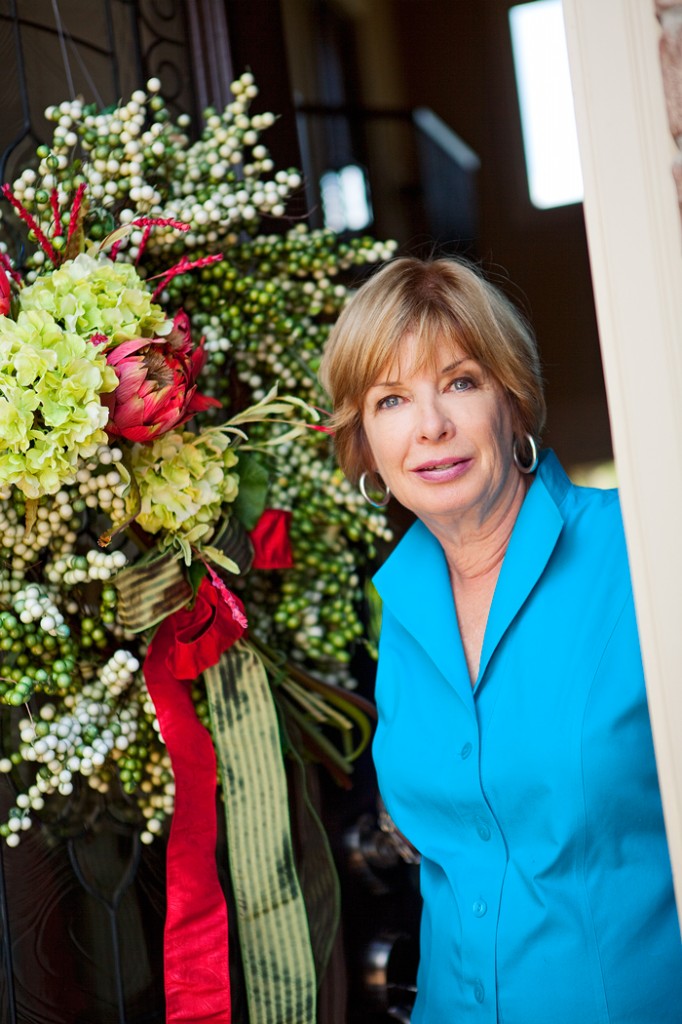 This week we take a look at the home of Brenda McGovern,
a client of last WHW's designer Marcia Pratt.
As you take a stroll through Brenda's home – you'll notice Marcia's influence,
Brenda's eye for amazing art she's collected from her many travels,  all highlighted
by integral pieces from Laurie's.
Walking through Brenda's home is a walking tour of  wonderful travels
with each beautiful momento telling a story of a far away land.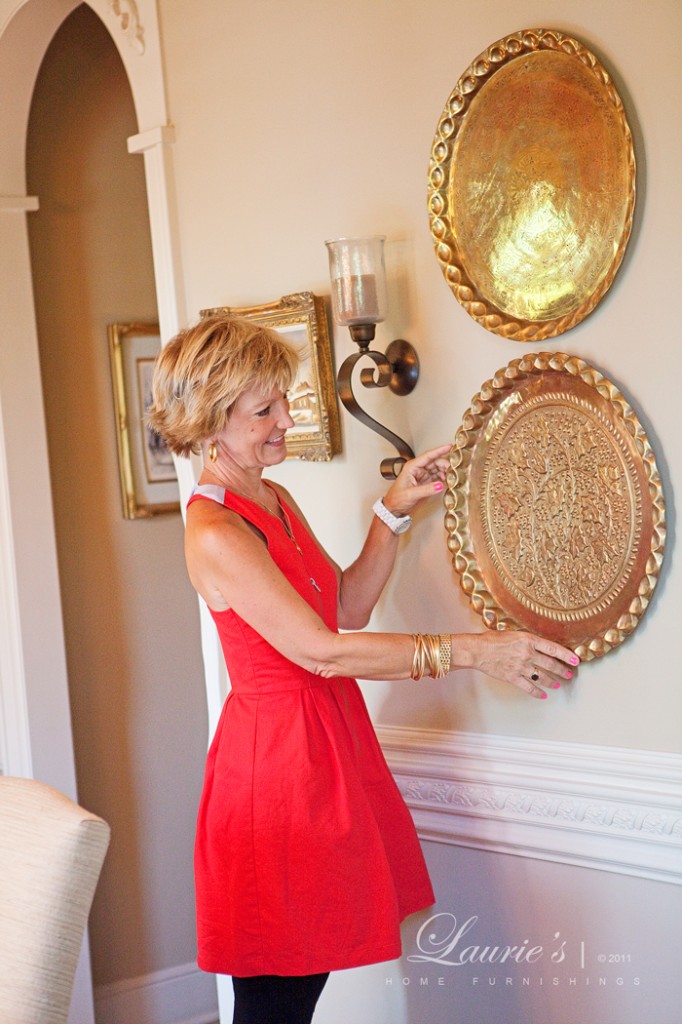 Marcia doing her thing- bringing a little bit of  shimmer from Abu Dhabi.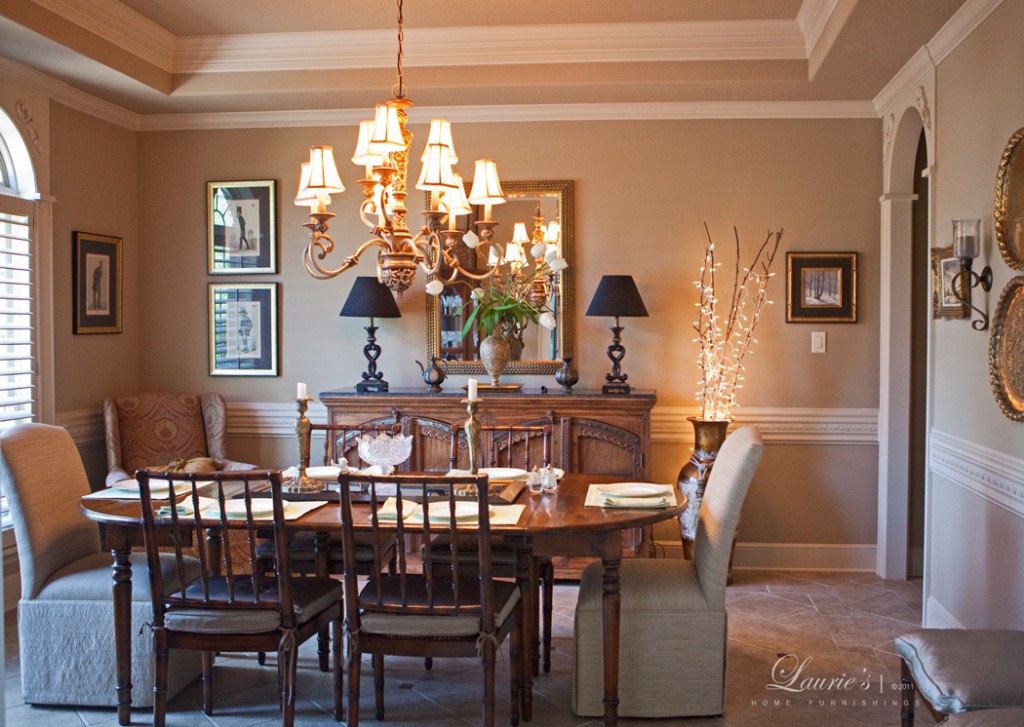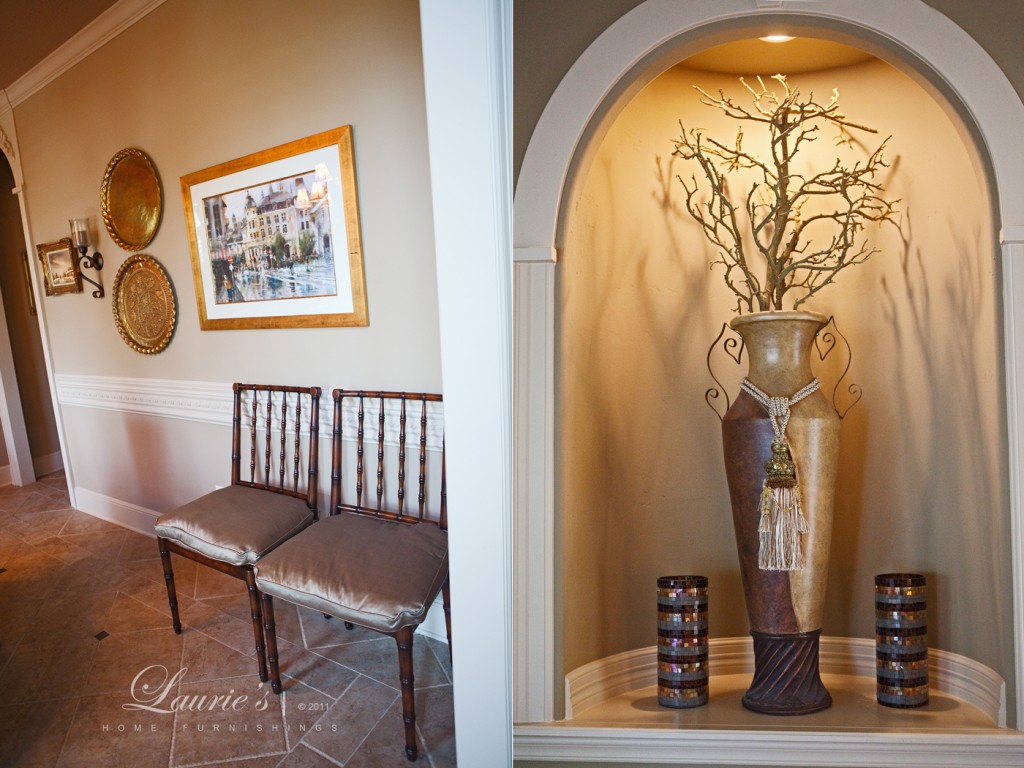 Chairs from Laurie's lined with a gorgeous taupe dupioni- very much coordinated with the soft
netural color palette throughout Brenda's home.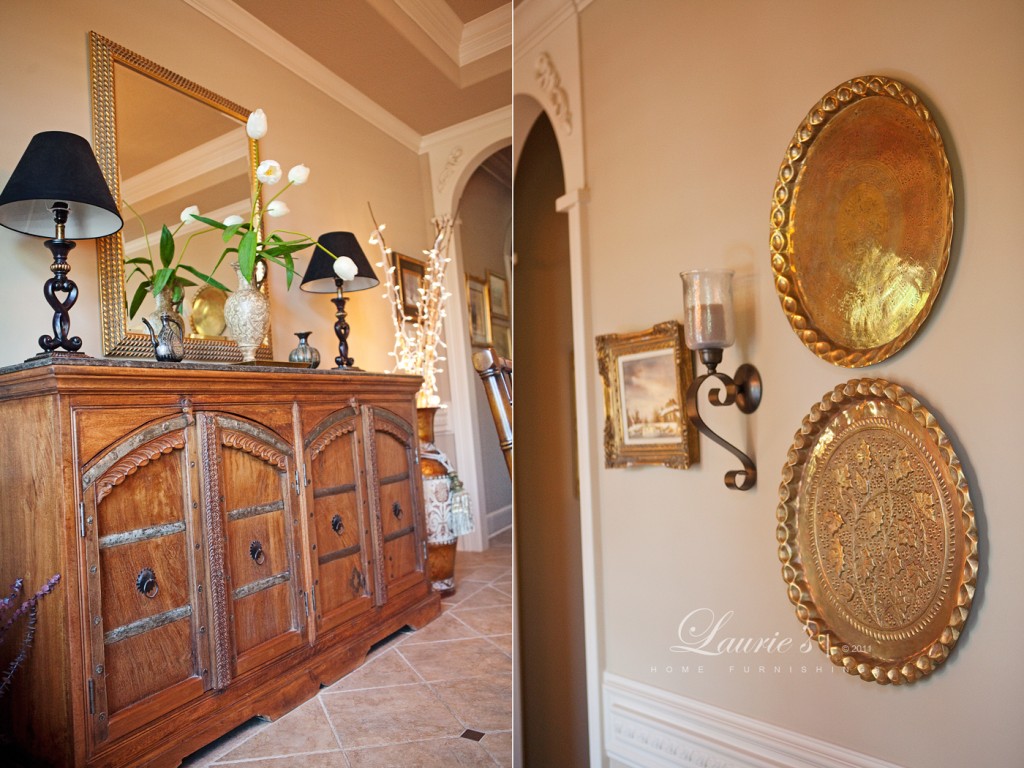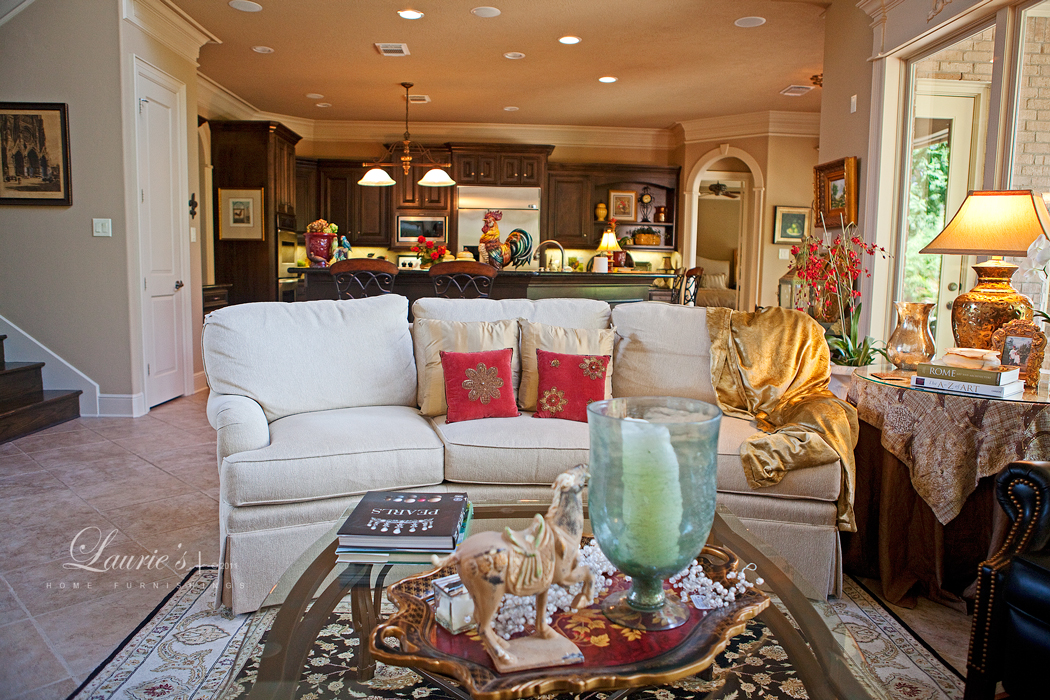 Ecru colored sofa accented with a touch of red carried in to the kitchen.
We love seeing how a neutral sofa can be accented with a pop of color to bring together several pieces.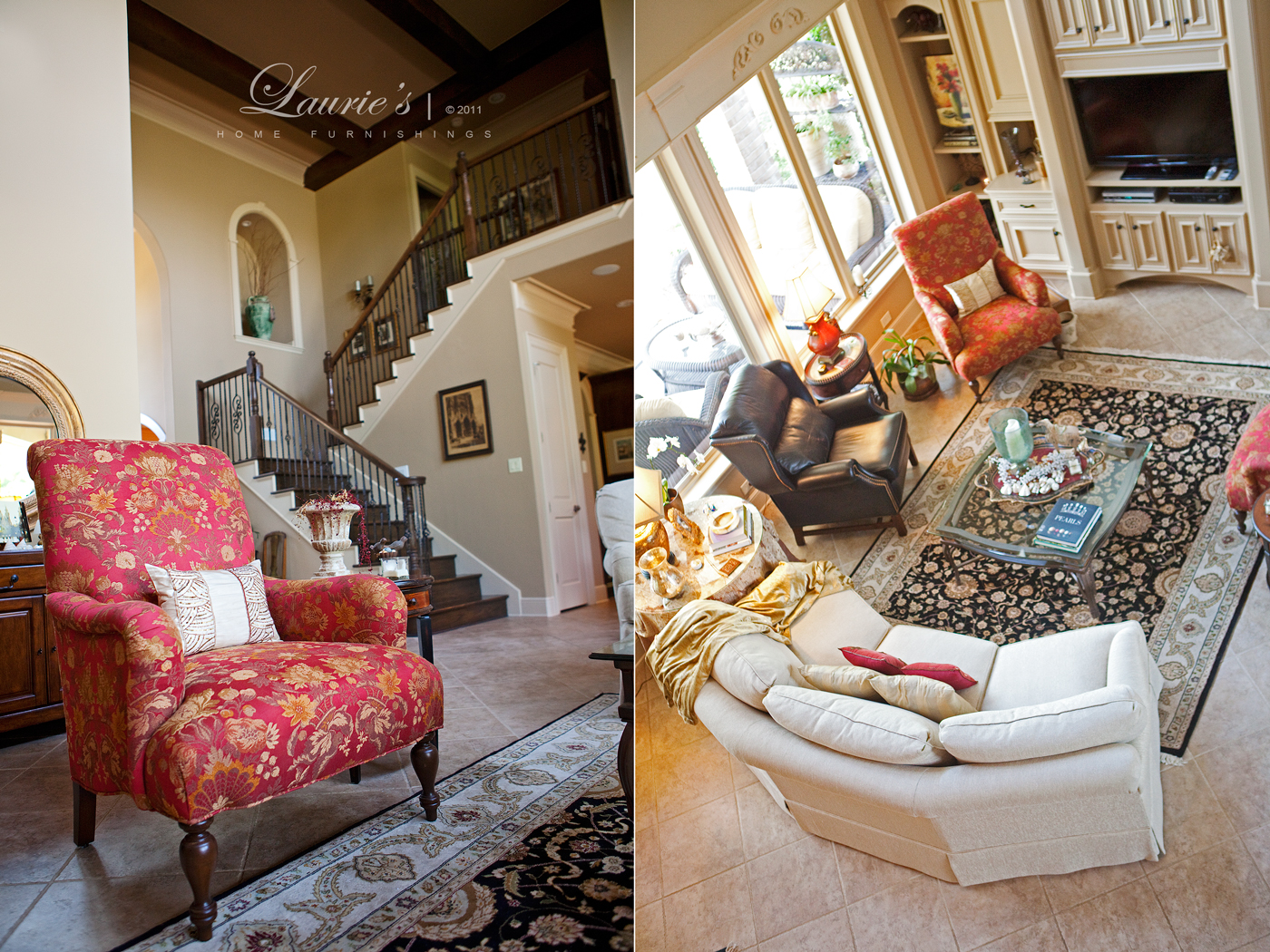 More of Laurie's upholstery in a wingback embroidered with cabbage flowers in earth tones.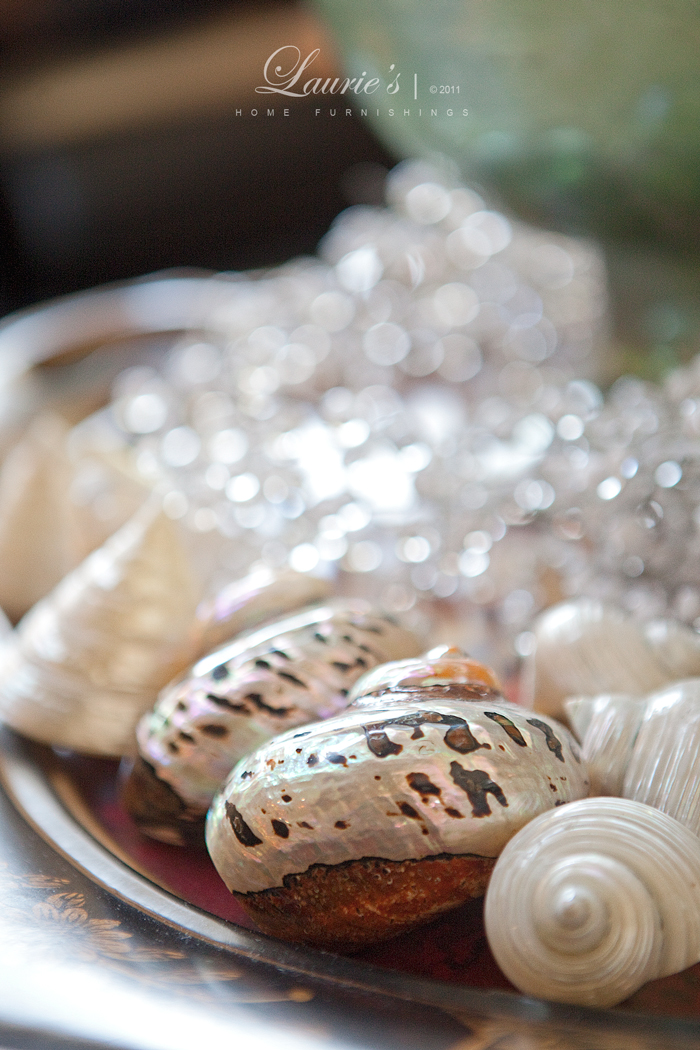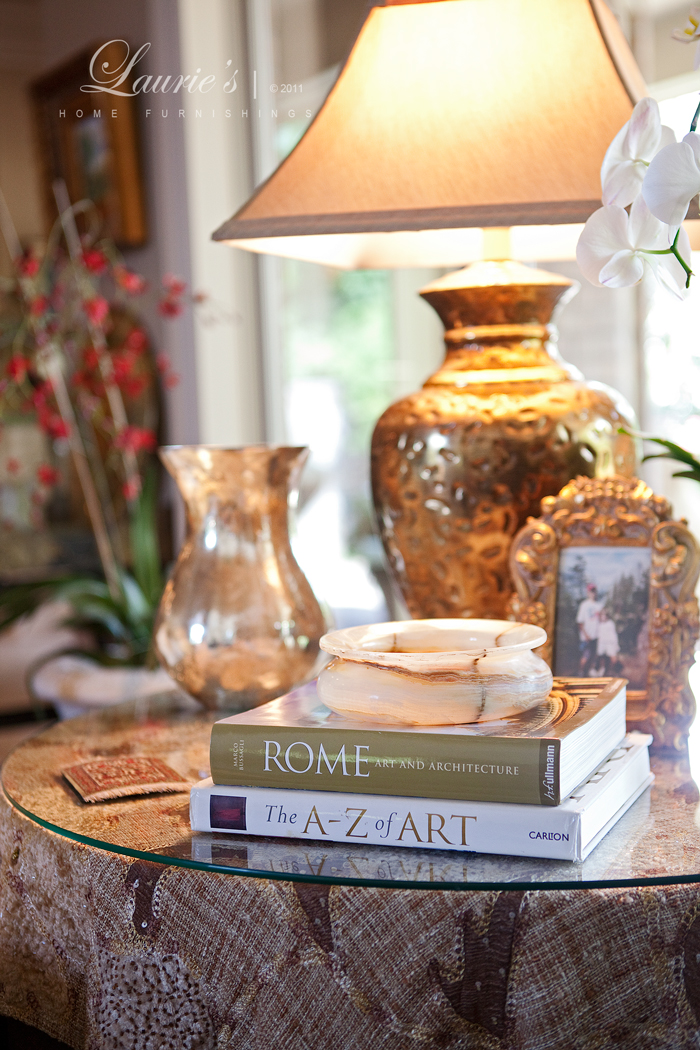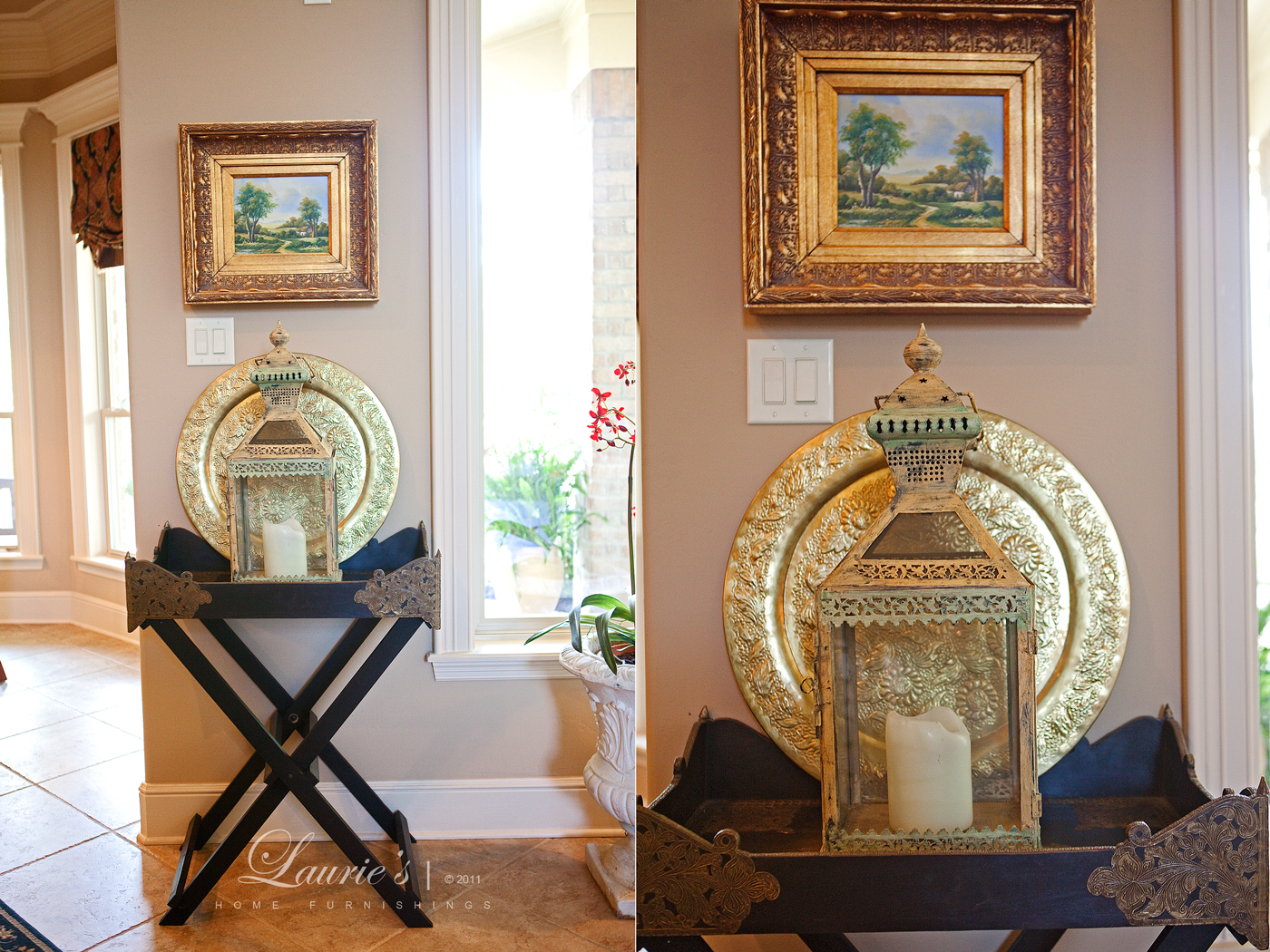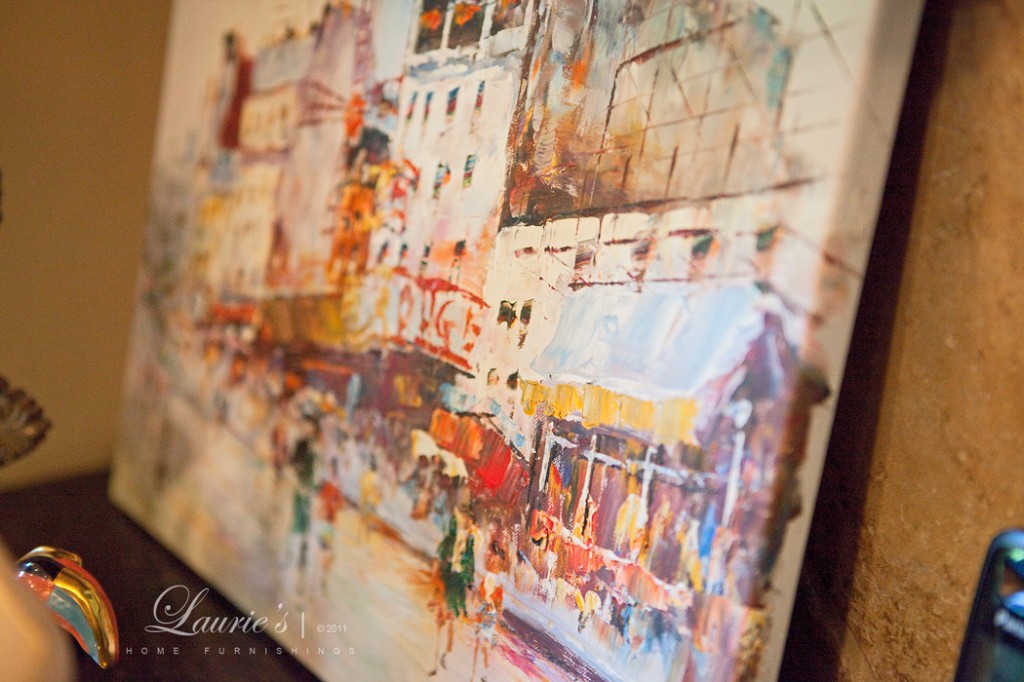 Brenda's art collection is an extraordinary tribute to her
many travels abroad to Europe and the Middle East.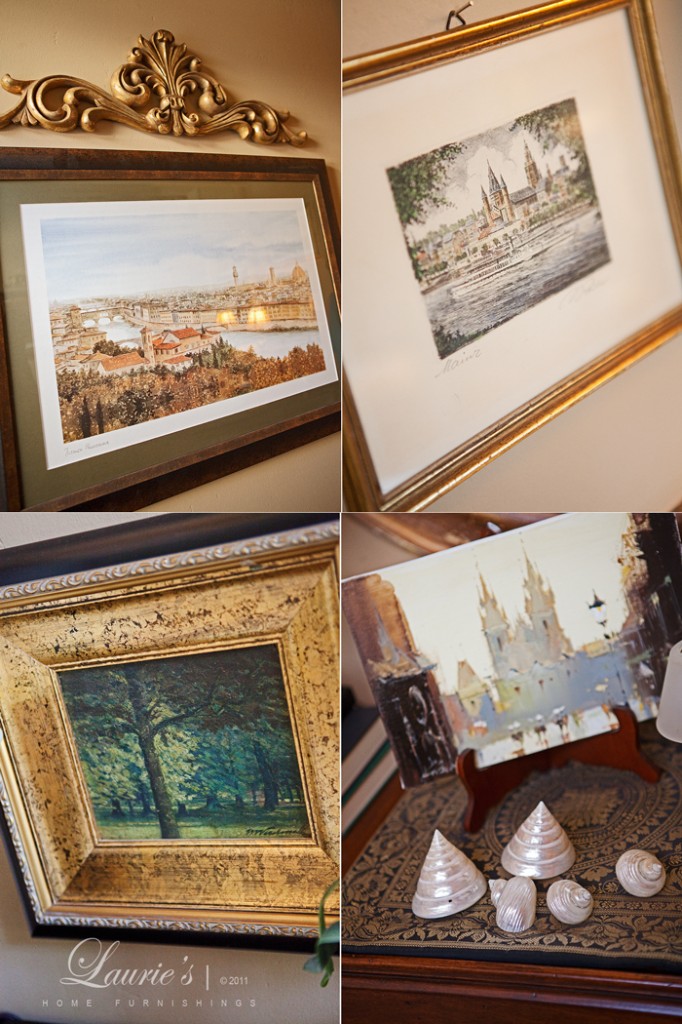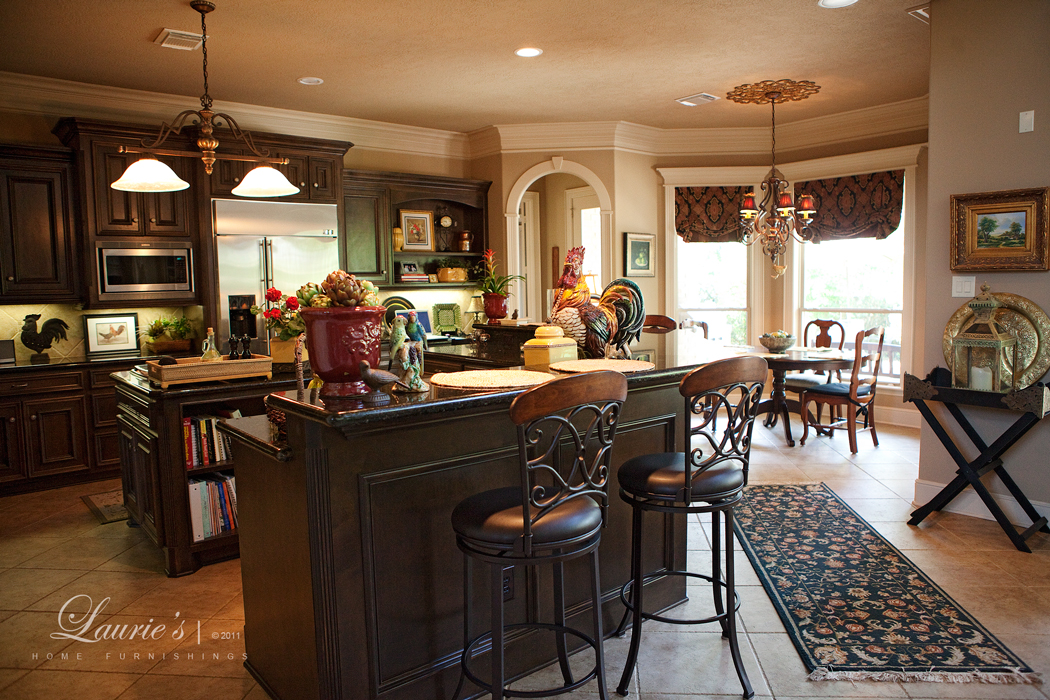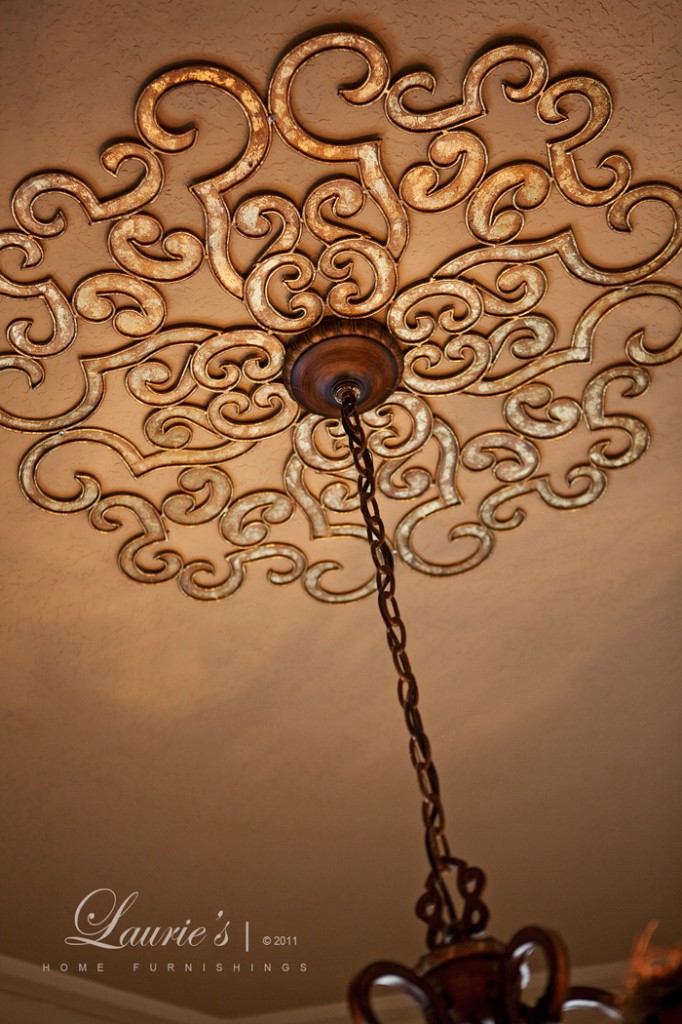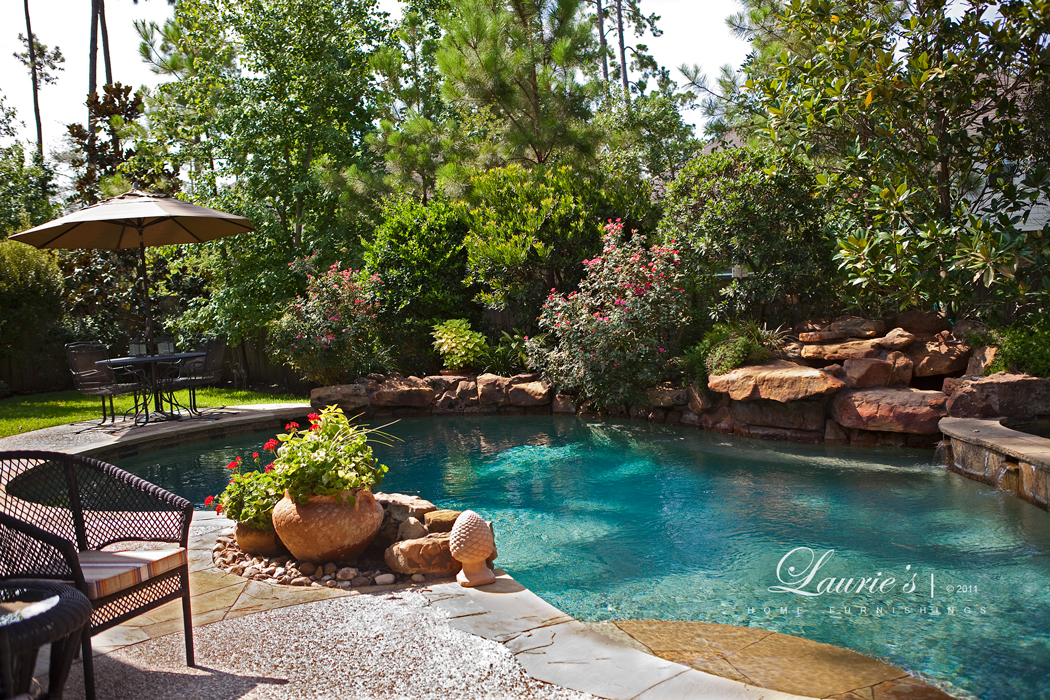 As fabulous and cozy as Brenda's home is- the outdoors is not to be outdone.
Lush  landscaping and cerulean blue waters, it's easy to see how
anyone would feel like they were visiting paradise.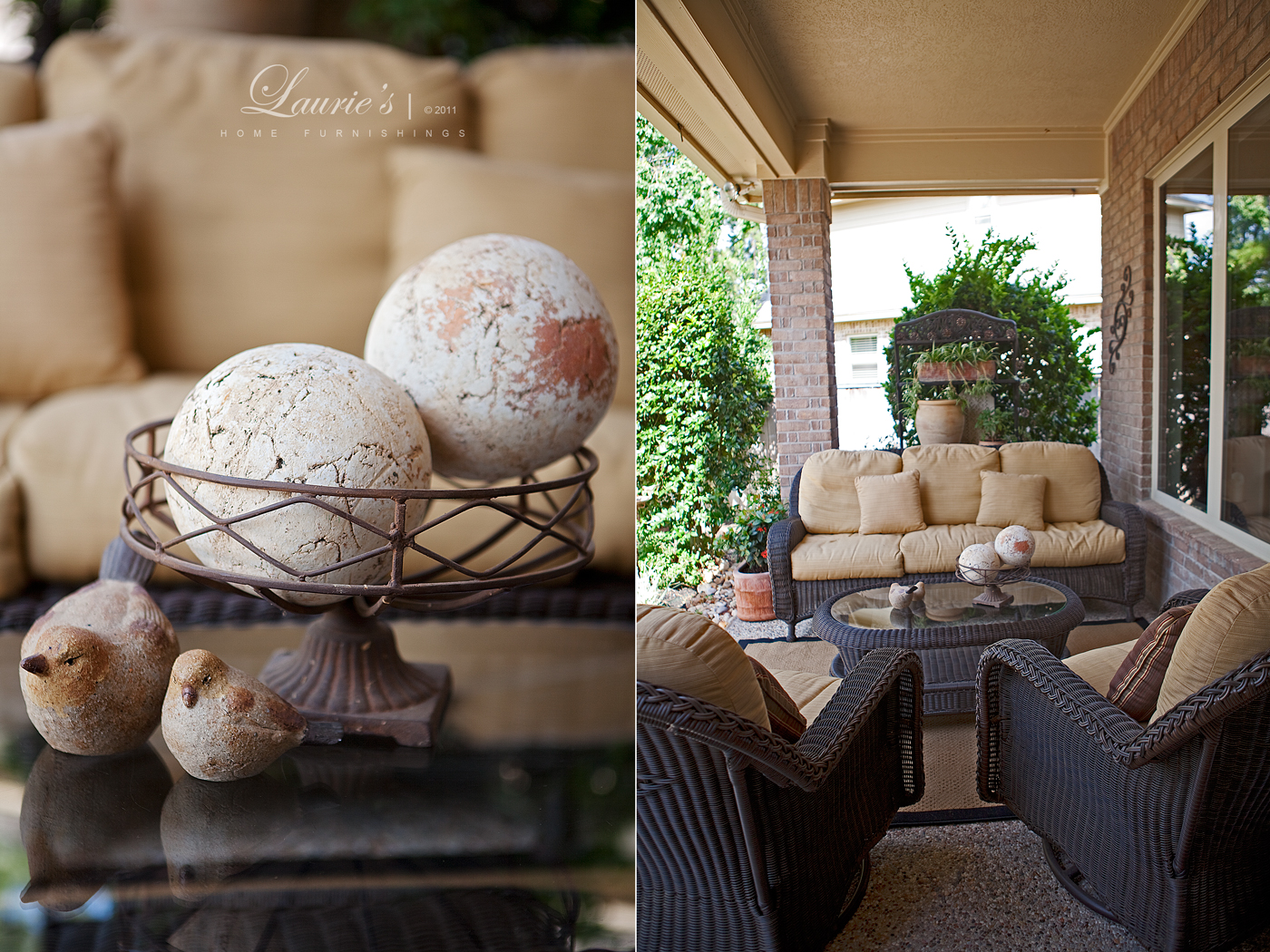 Thank you for letting us take a tour to see how you've
brought Laurie's into your home and accented with your personal momentos Brenda!