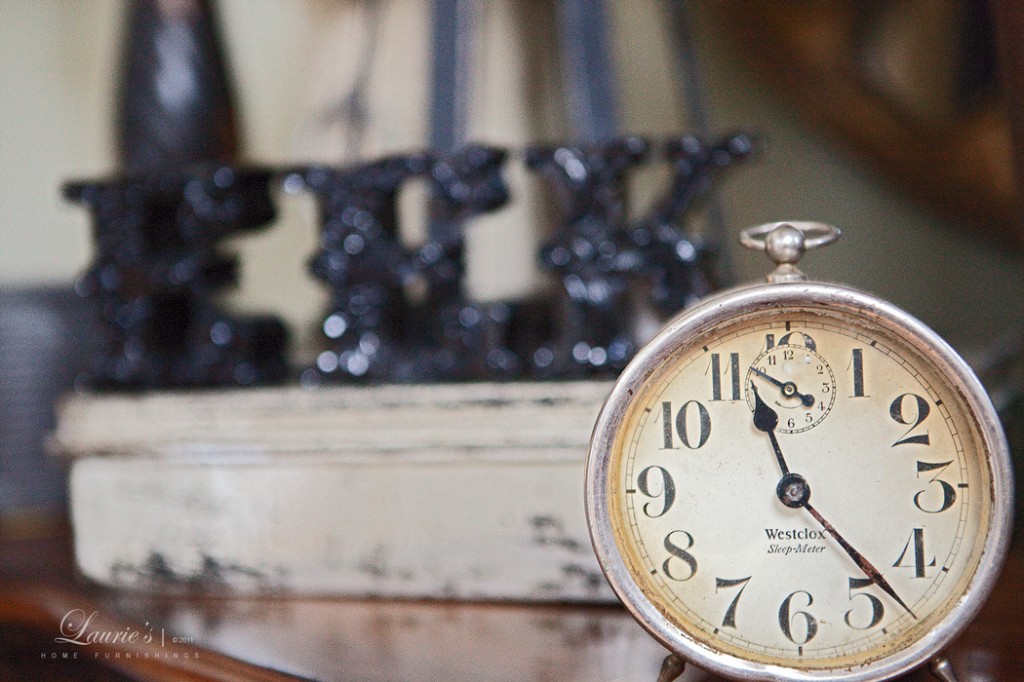 All Hallow's Eve has come and gone but we
just couldn't let this spooky, good treat go by without taking you along for a frightfully
fun Welcome Home Wednesday brought to you
Not so spooky witches from Laurie's and other
vintage knick knacks for a display sure to frighten those un-welcome
ghouls as they enter the abode.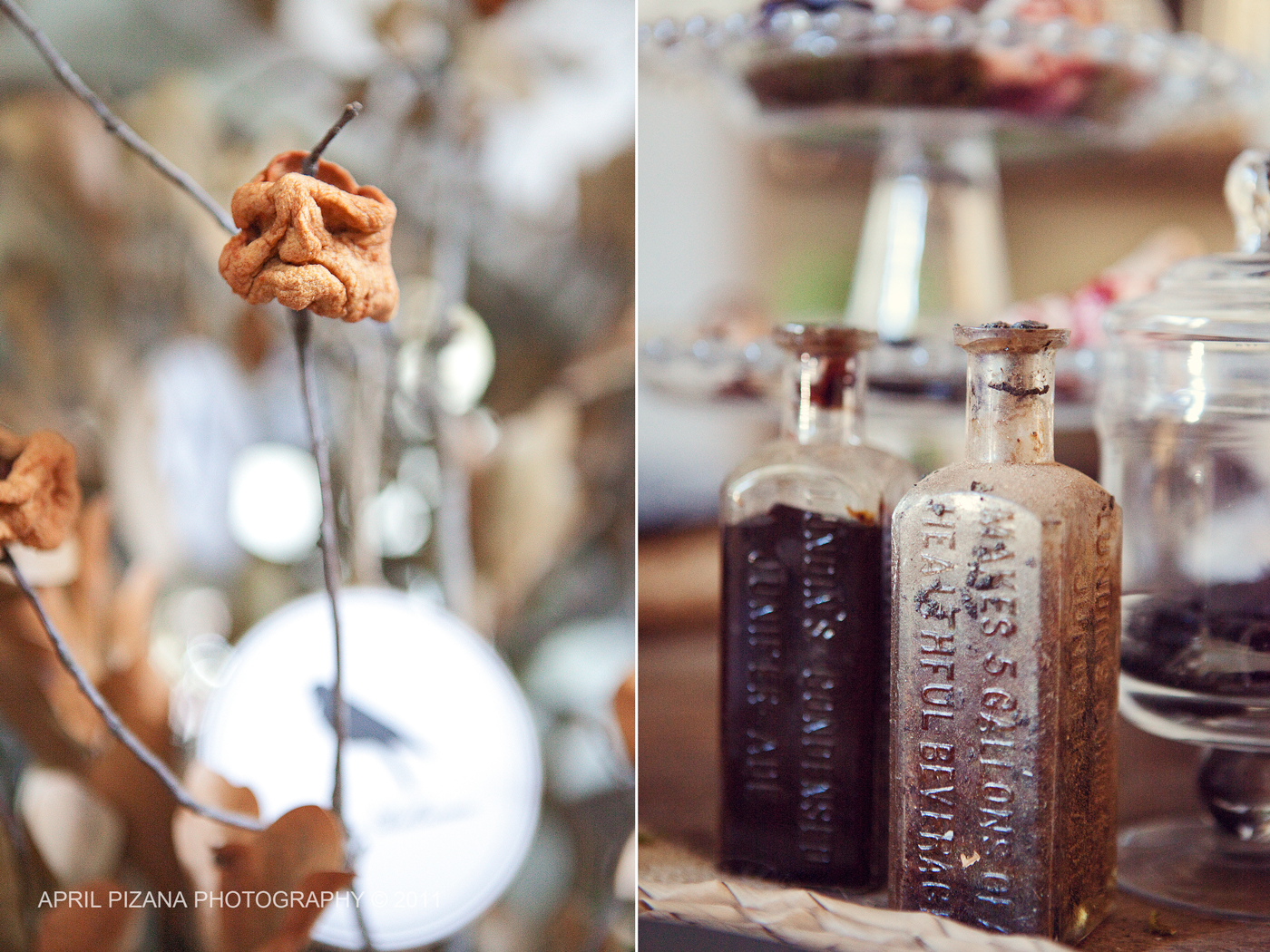 Carved, shrunken heads made of apples inspired by Martha Stewart.
Along side vintage vials of mysterious potions purchased at a flea market.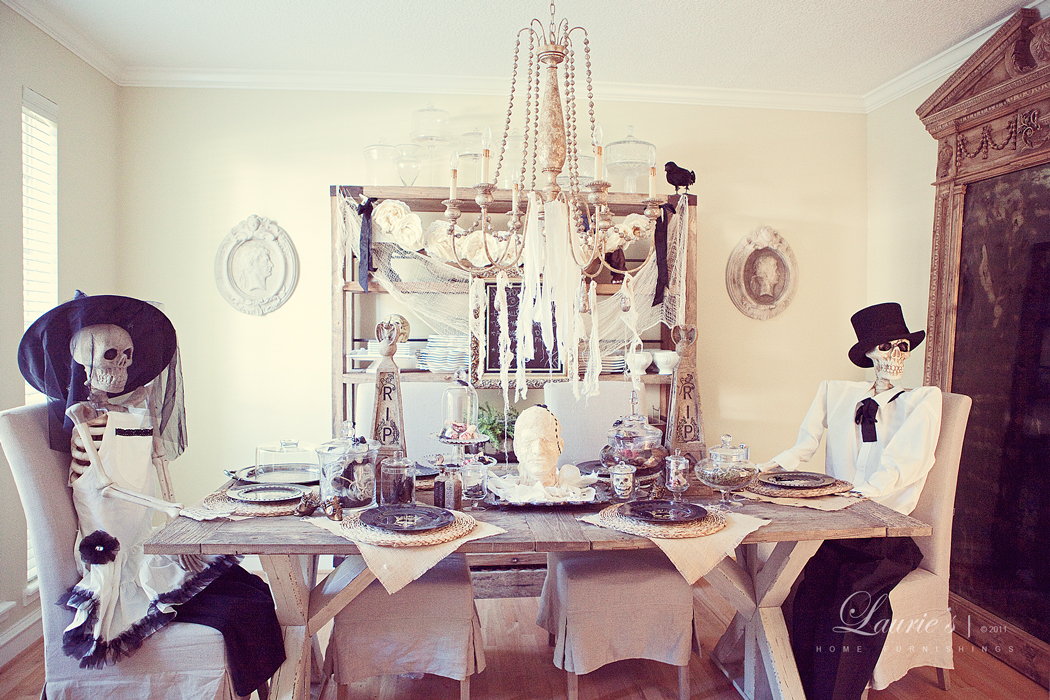 Mr. and Mrs. Bones enjoying a mid-day brunch embellished with creepy delights.
Table, slip covered chairs, and shelving all from Laurie's.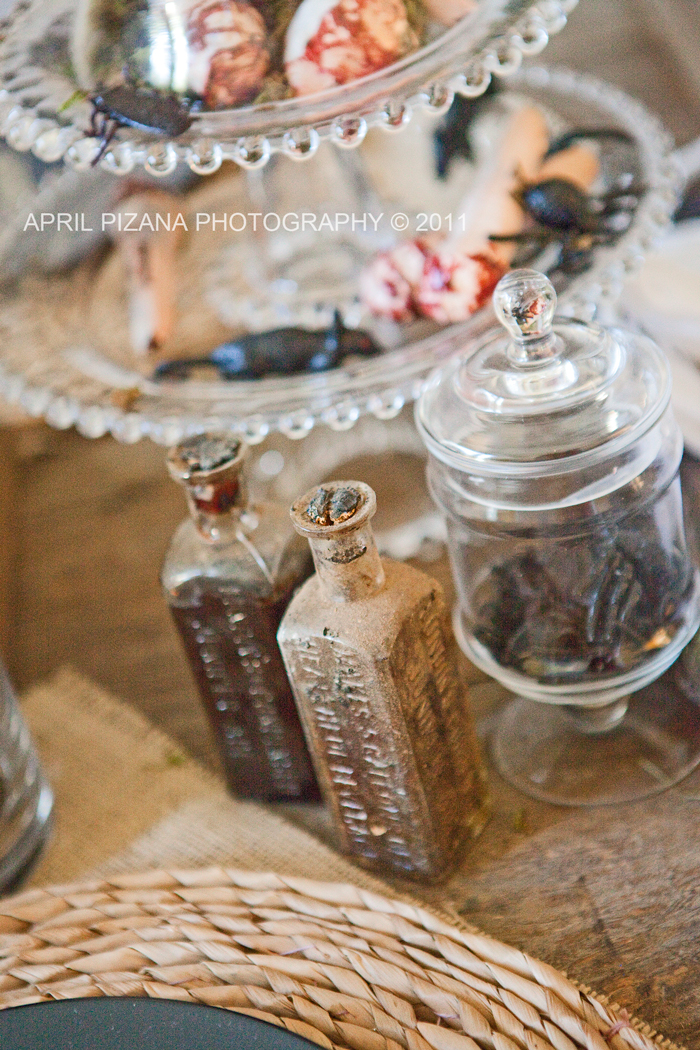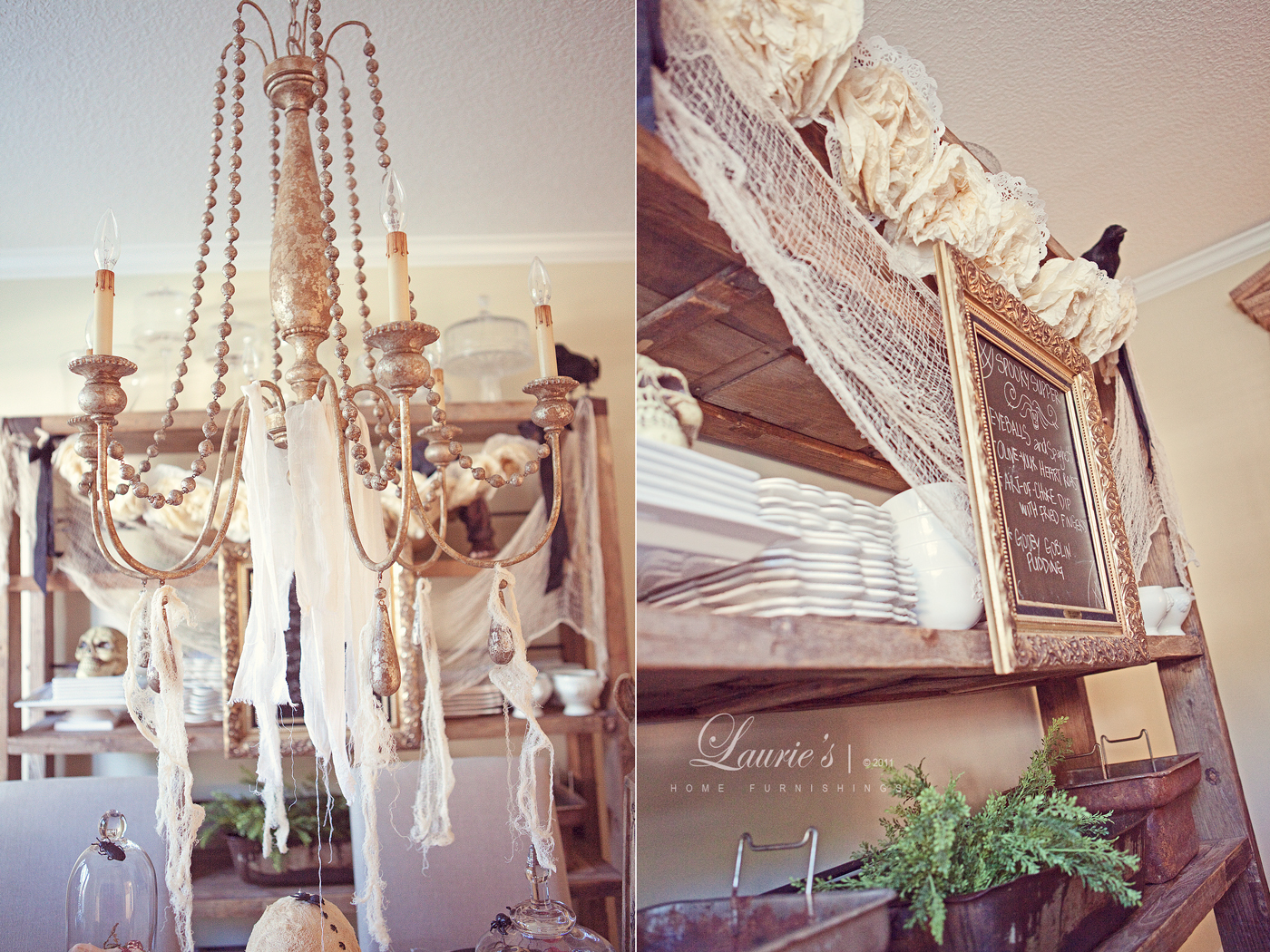 Garland made from tea stained coffee filters coupled
with doilies and embellished with vintage, French ribbon.
Chandelier draped in tea-stained cheese cloth and brought to you by Lauries.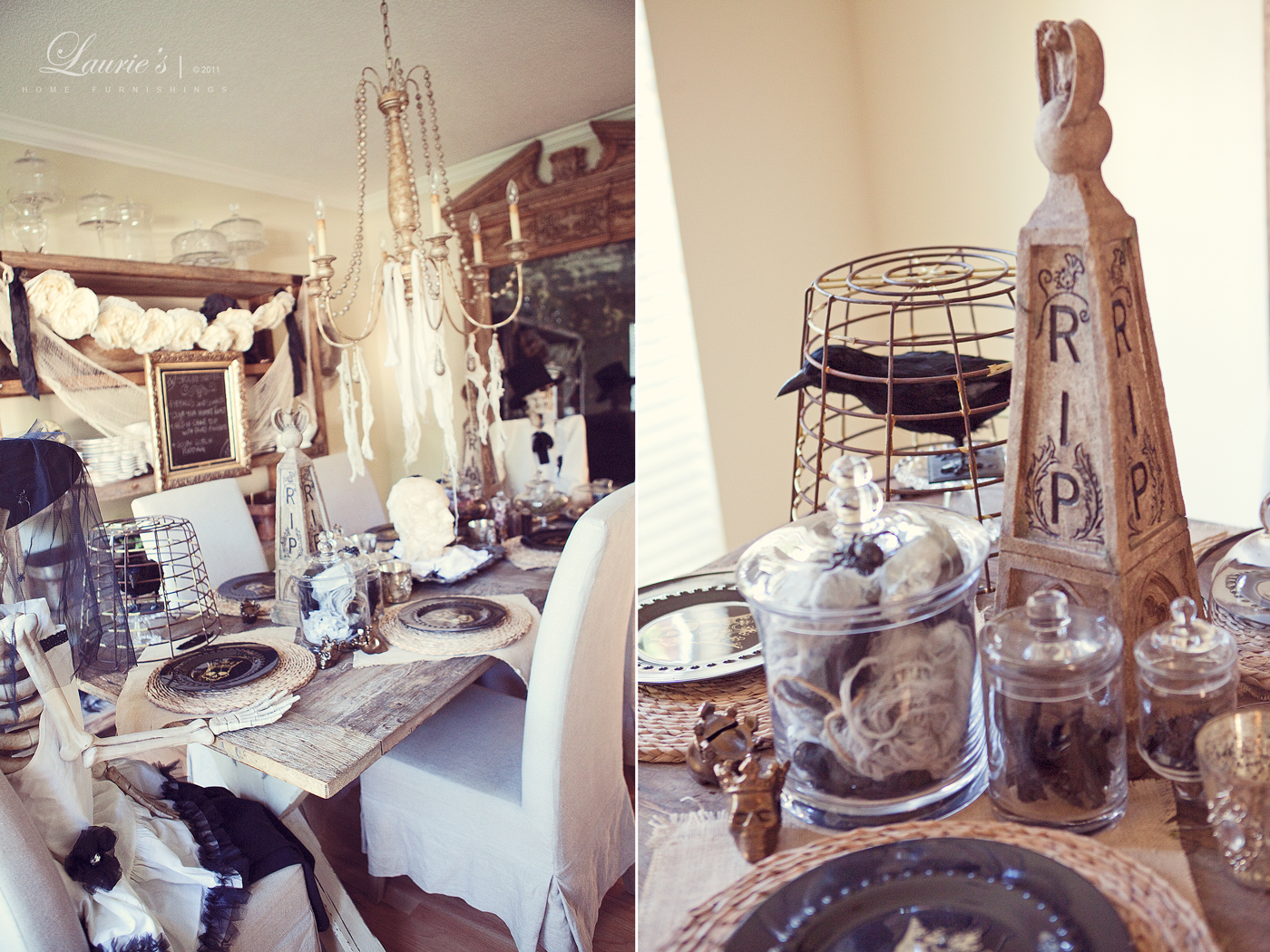 Spooks, spiders, and black licorice fill the apothecary jars high and low.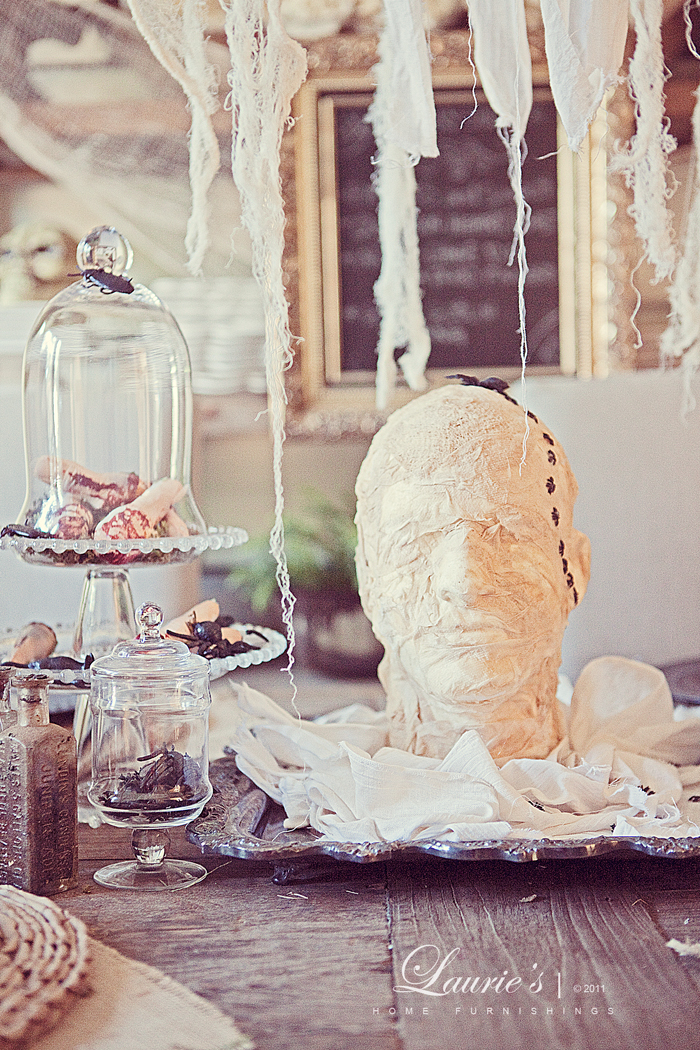 Homemade haunting head made with instructions from the  twisted mind of Martha Stewart.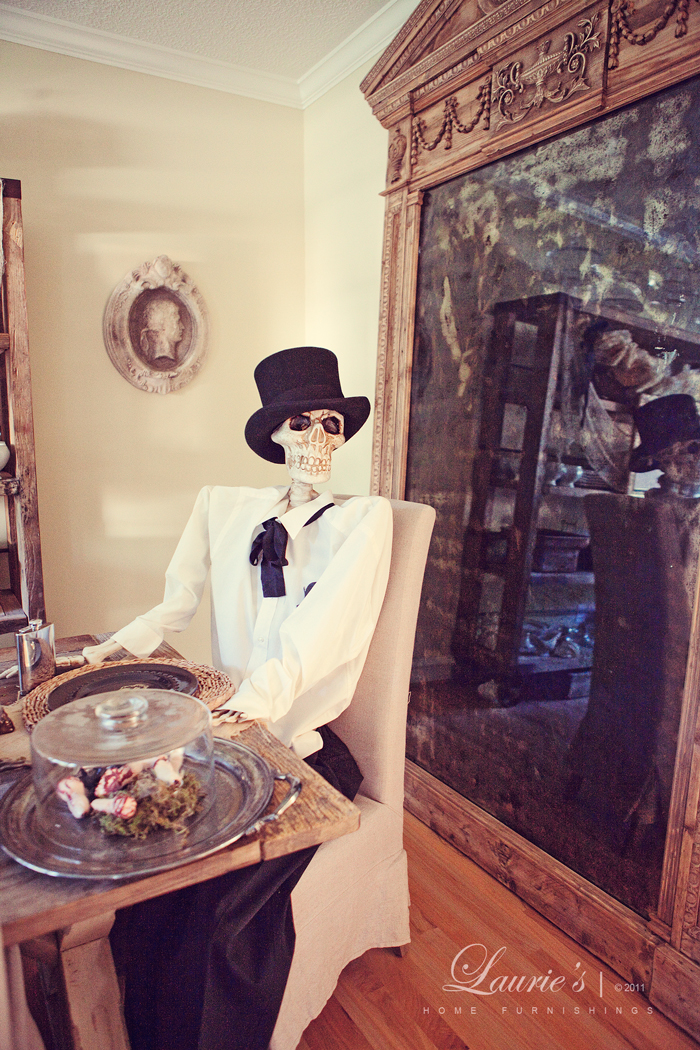 Mirror from Laurie's/Restoration Hardware.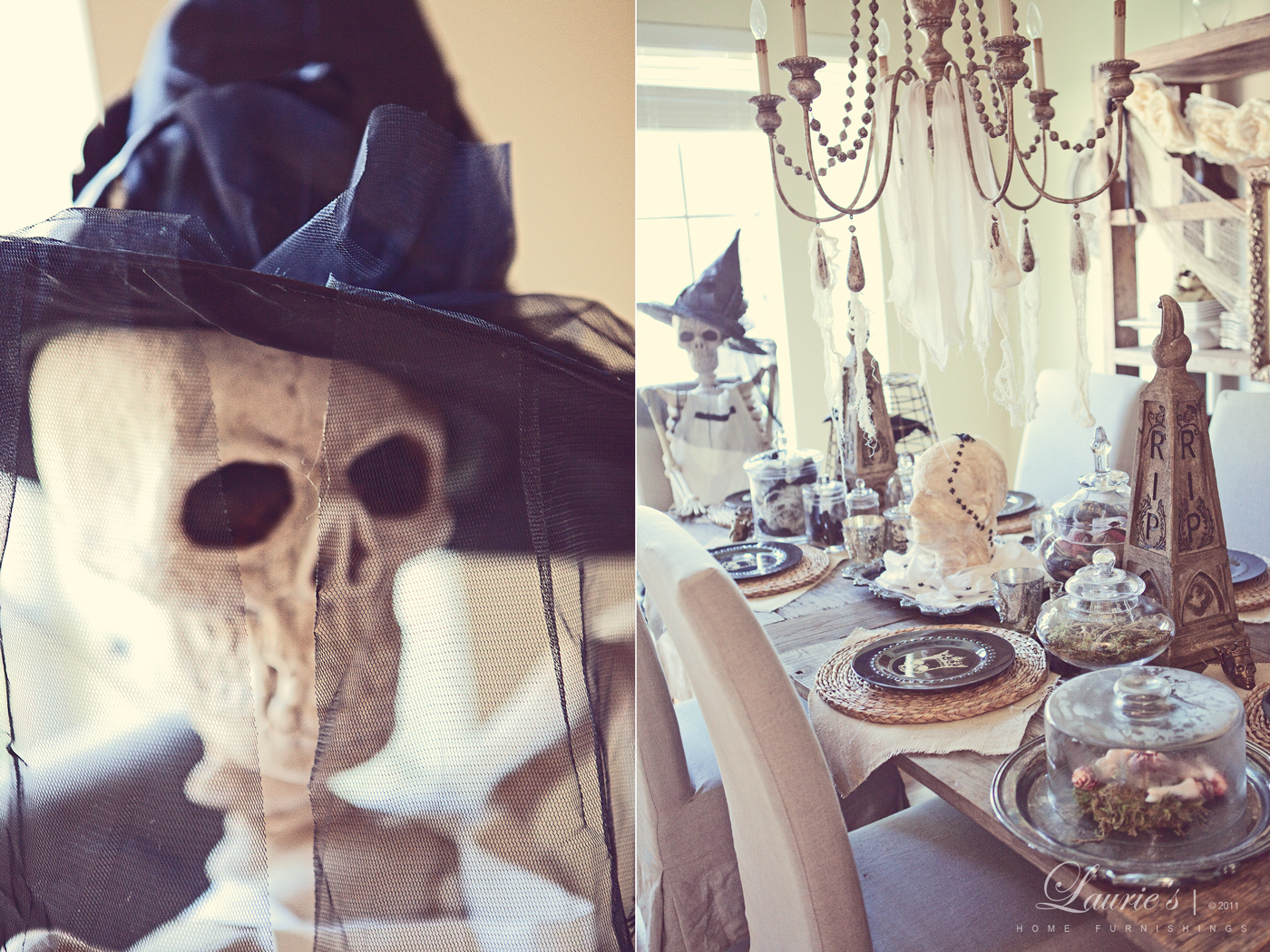 Onto the Kitchen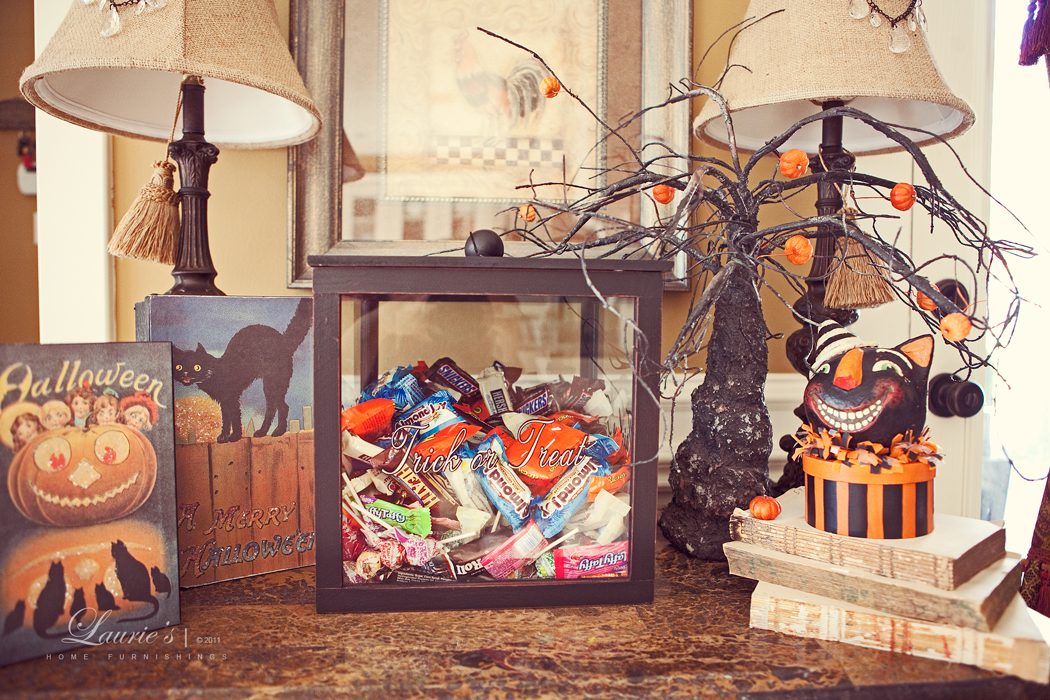 Lots of Laurie's vintage-inspired Halloween goodies.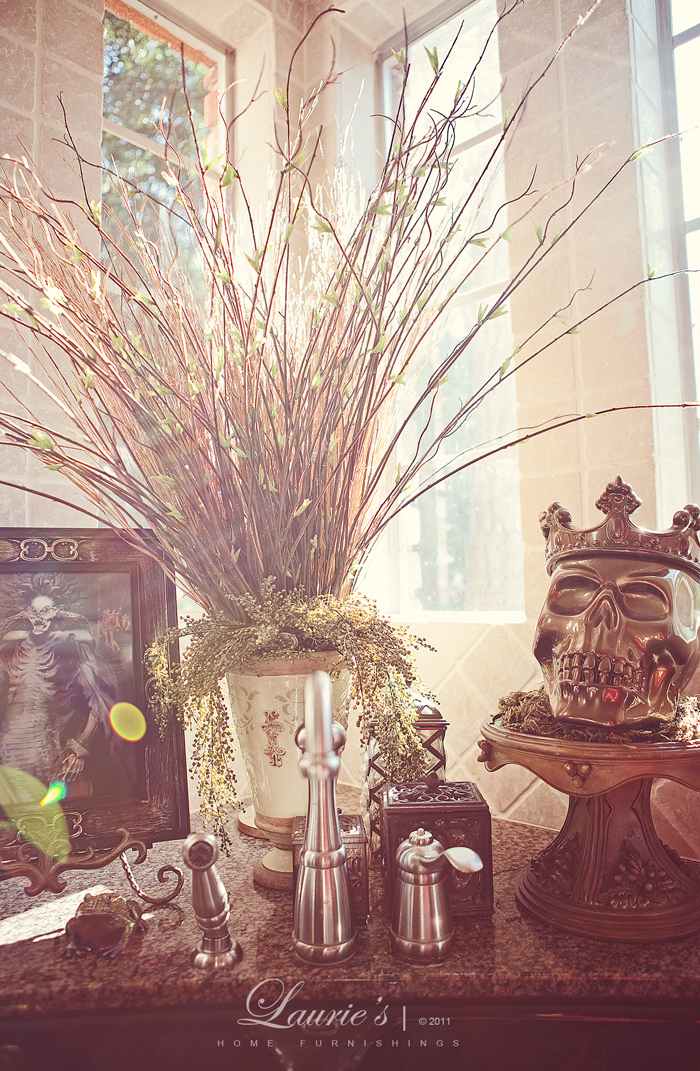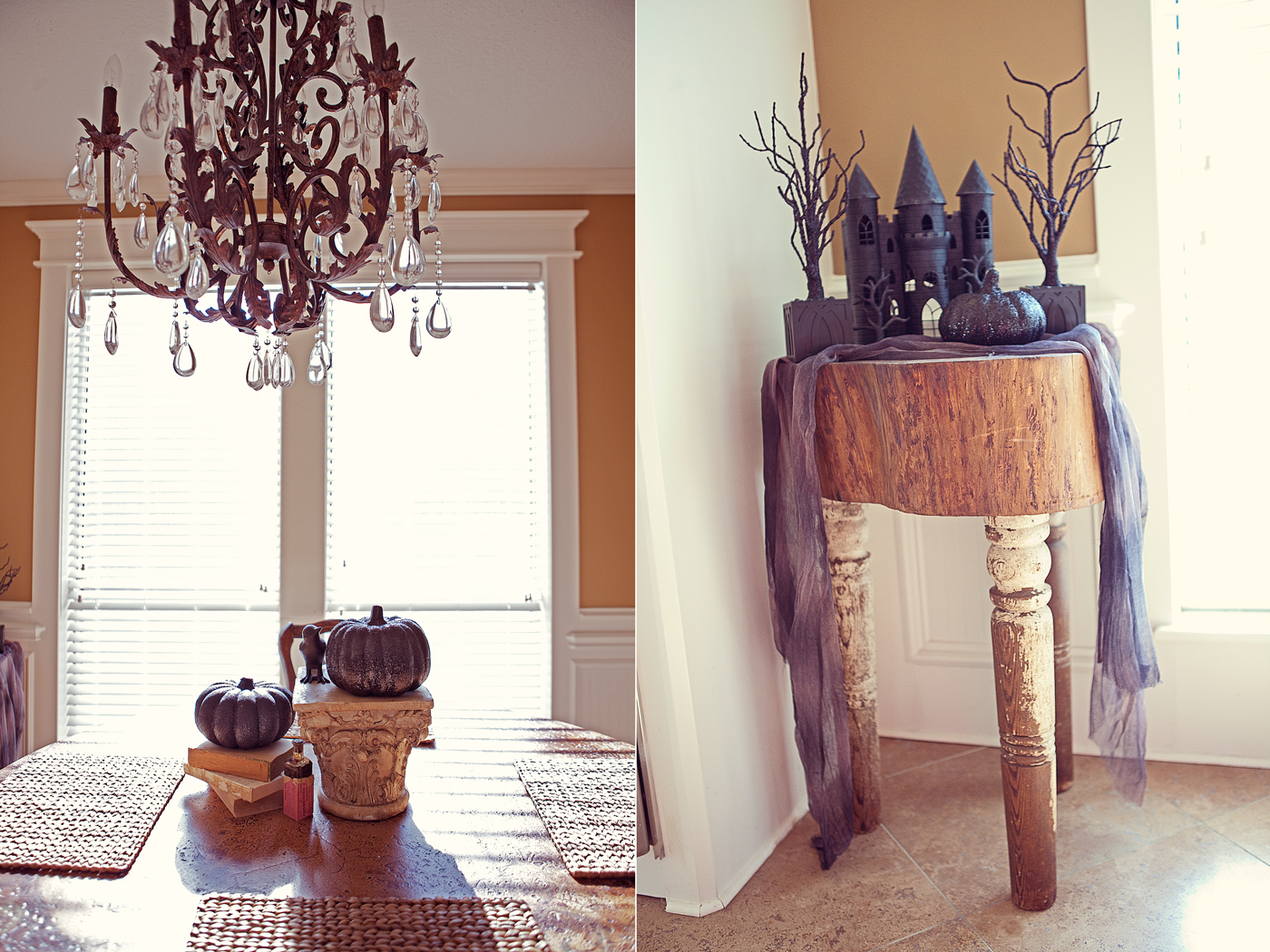 Target goodies and vintage chopper block.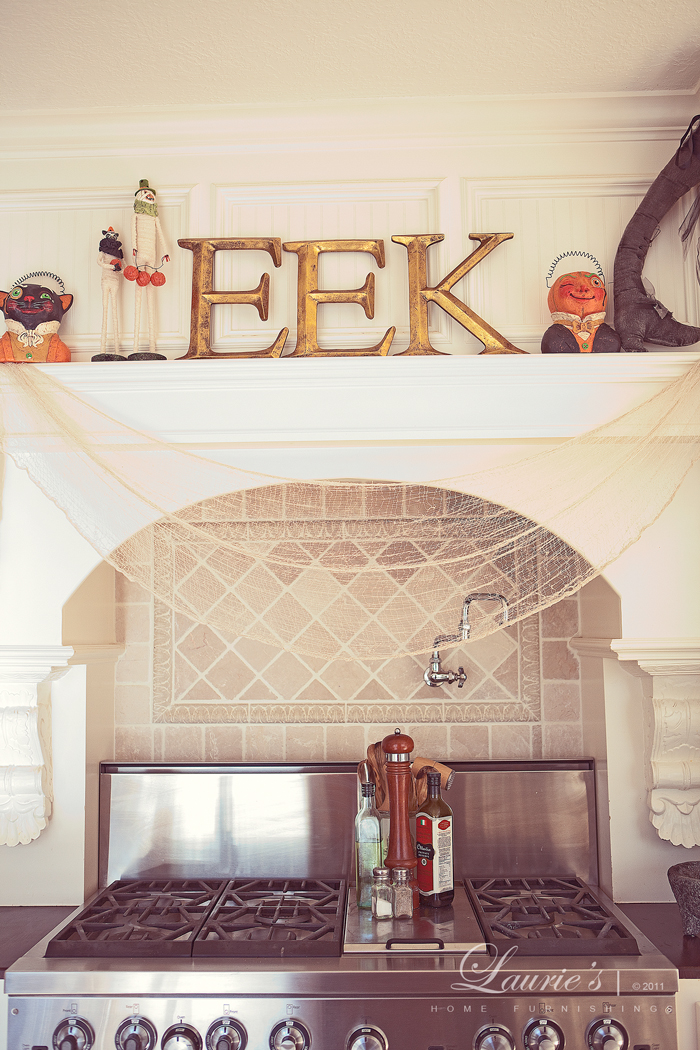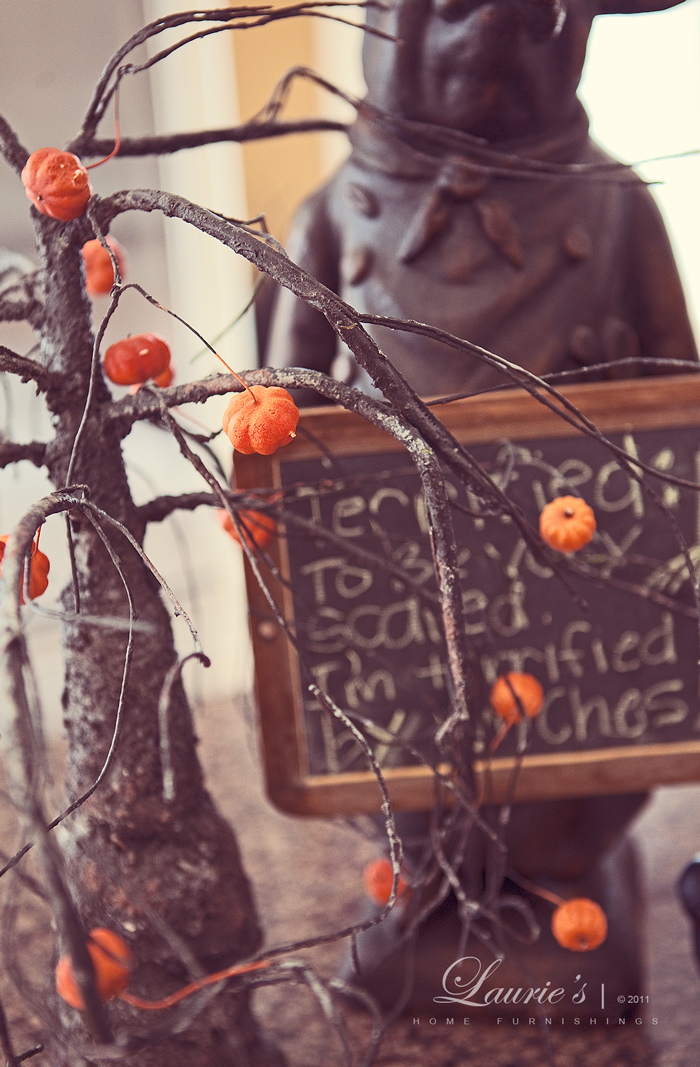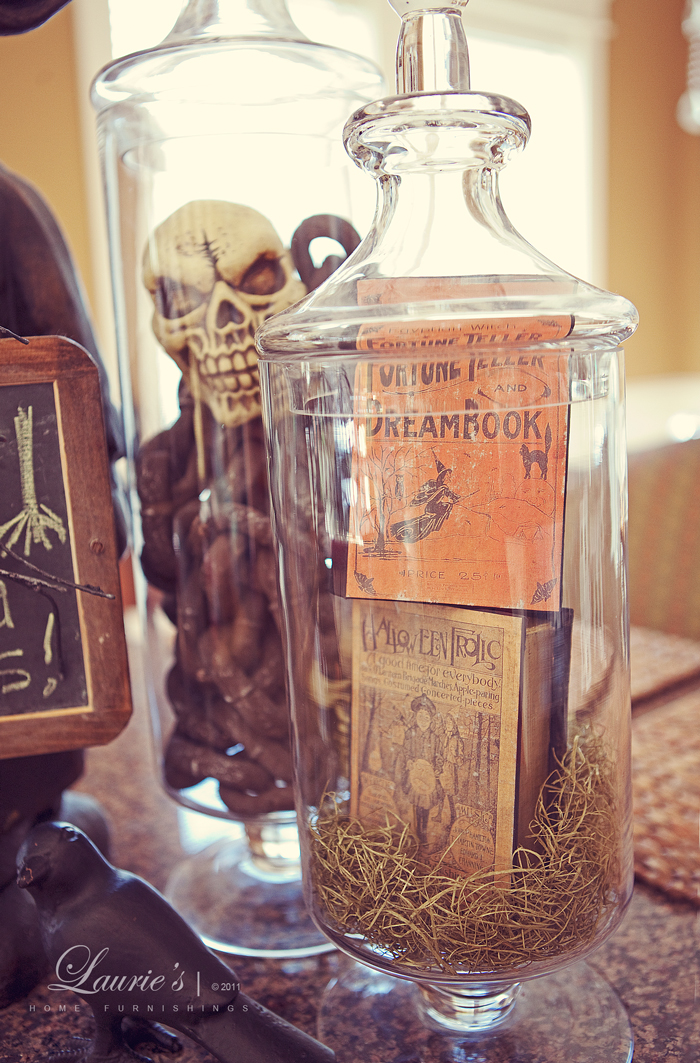 We hope you've been frightfully inspired for next year
but now we're off to enjoy some green gooey
margaritas with other kindred spirits…Don't wait up!
Happy Halloween!