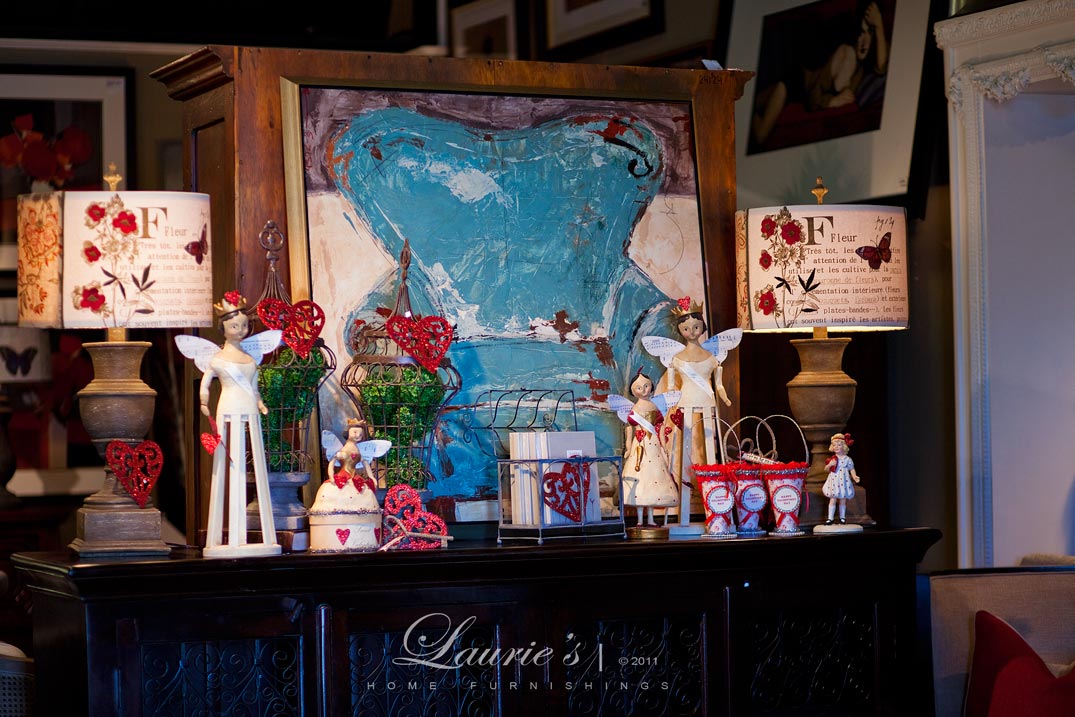 Valentine's Day is in the on the rise with a heart or two popping up around the store this week.
Laurie's wants to remind you that there are lovely gift cards available…ahem dear husbands and good boyfriends…LOL.
Speaking of *love*…I thought we'd visit what is affectionately known as "The Patio" at Laurie's.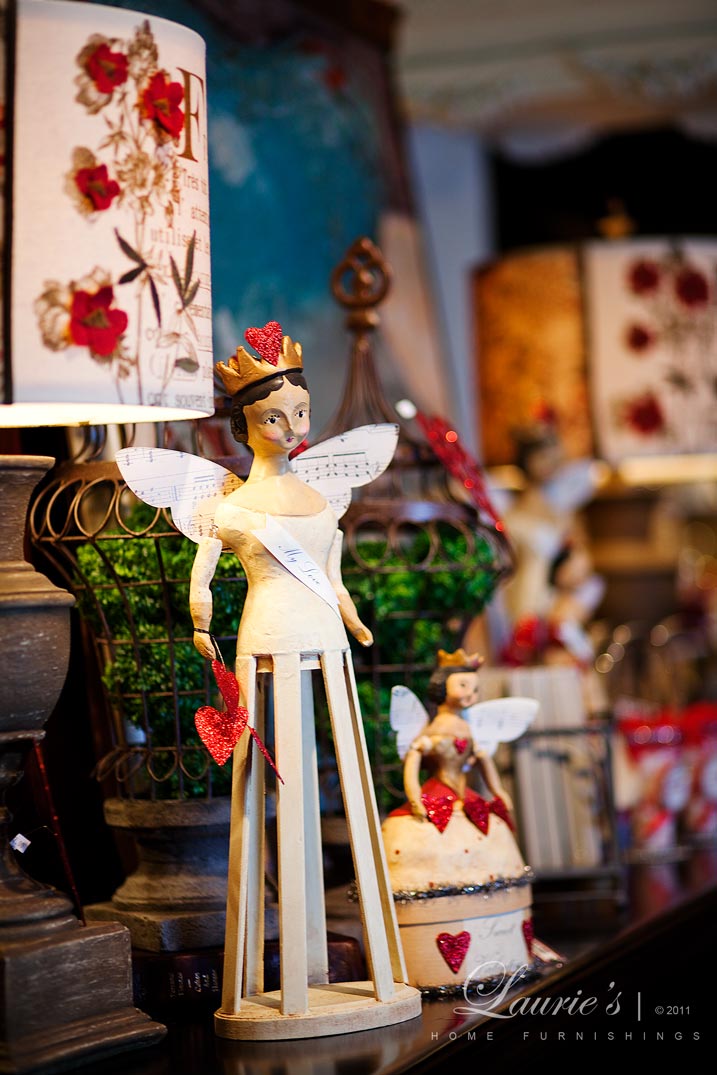 It's where Texas Hill Country meets the Adirondacks of New York State.
Very masculine and organic — the patio is made up of all kinds of elements that make you ponder whether  you are
visiting a quaint bed and breakfast in Fredericksburg or a refurbished cabin in New England.
With antlers here and there, wood carvings, distressed fine leather, rustic metals, rich hides…
you may find yourself discovering that you are in need of a vacation–
or at least redoing a room to make you FEEL like you are on vacation!
Something tells me the men out there wouldn't mind if you started with a man cave…tee hee hee!