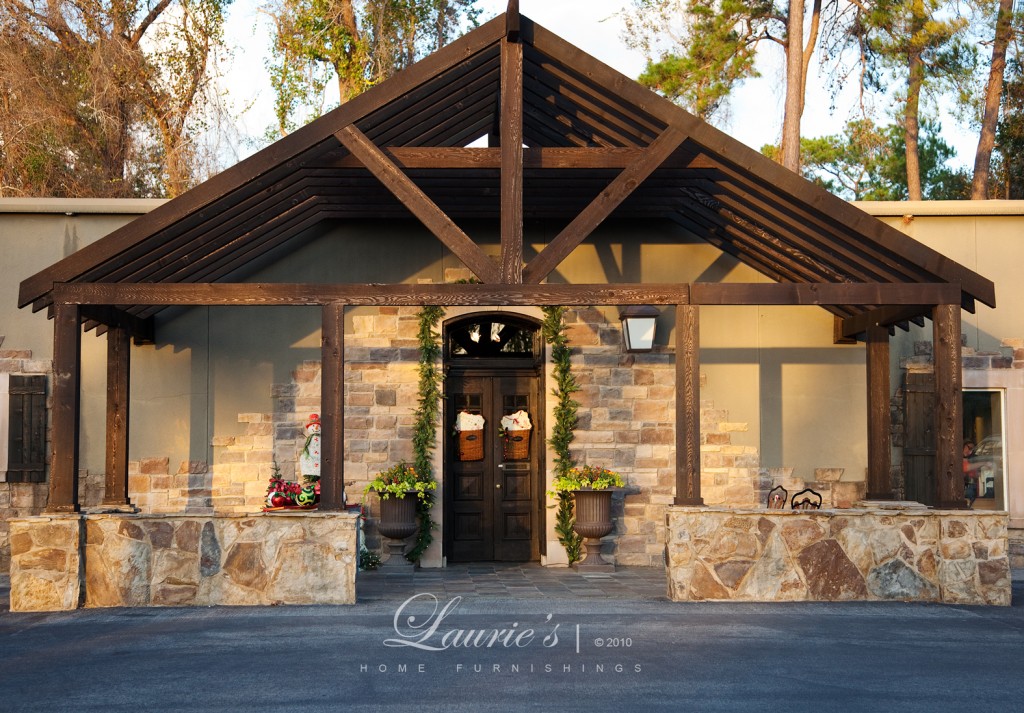 So if you've never had the chance to take a walk through Laurie's – now might be a good time
to become acquainted with this Tomball treasure.
Besides Thanksgiving is done and you're ready to get down to the business at hand
— CHRISTMAS —
so let's talk about serious goodies to put under your tree.
Like the "honey, I've been a really good girl this year" kind of serious!
Take a virtual little walk and see what Auntie Laurie has today…
Take a look at these ever popular linen, slip-covered parson chairs that are one of our biggest sellers.
Versatile, neutral, and realistic — these chairs combined with the natural pieces made from re-claimed wood are a nice way
to bring a sense of peace and balance to any room of the house.
Special dishes, chargers, pretty much the entire place setting to dress up your table.
Laurie's also carries an array of lighting– chandeliers, sconces, and lamps to make the rest of your rooms giddy with delight.