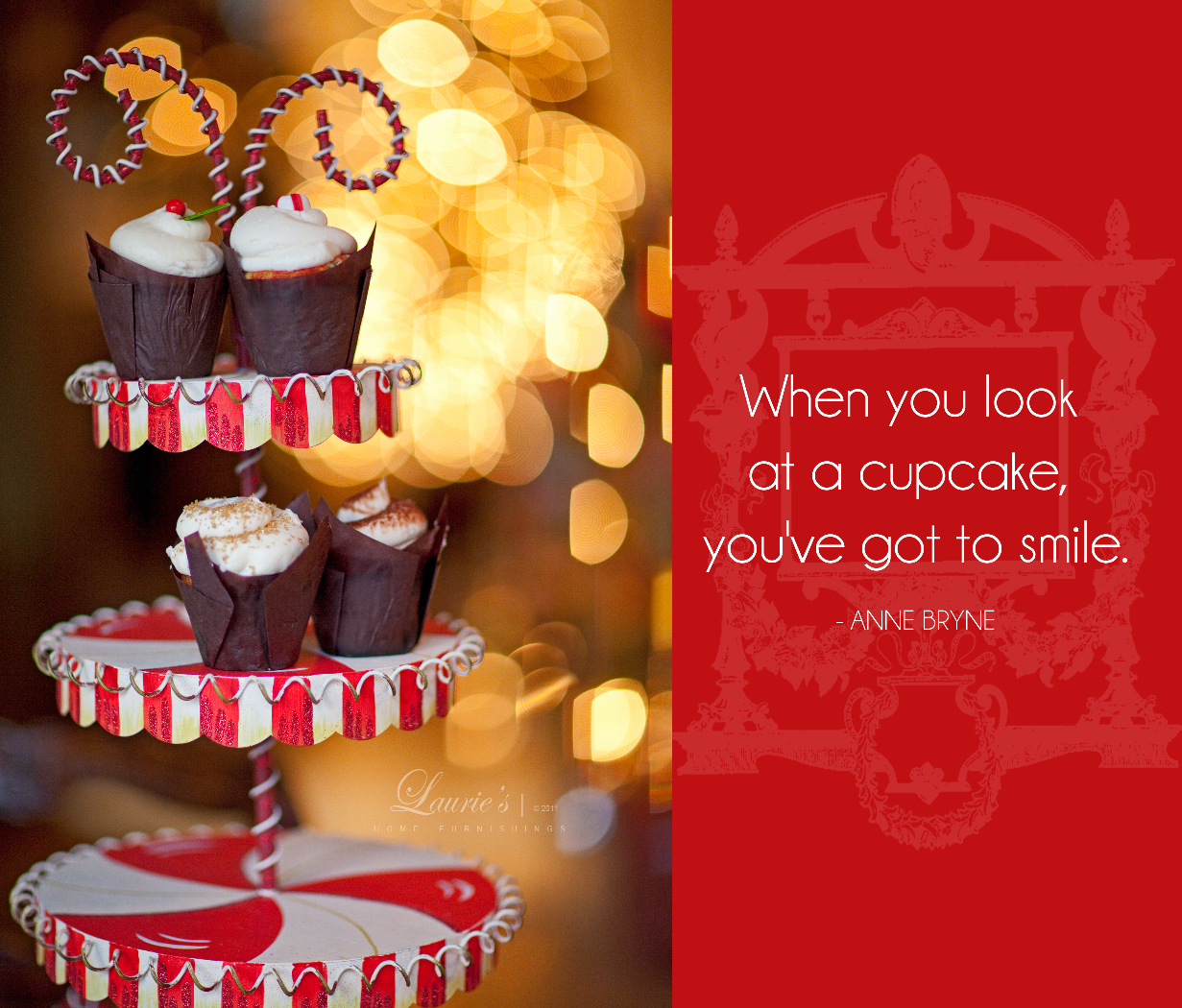 Have we got a treat for you!
In our effort to bring you the latest, most spectacular,
and fabulous area businesses – we thought we'd broaden our horizon to include
a divine treat…literally!
Treat Cupcakes  is owned by Shirley and Sha-ron and is located
at Vintage Park on Louetta in Cypress– lucky you Cypress!
Shirley, a frequent friendly shopper of all good things Laurie
first introduced us to these heavenly cupcakes
a couple weeks ago.
The ladies at Treat have been so kind as to bring
by their delectable confections for Laurie's customers to try!
Laurie dotes that these cupcakes are maybe the best she's
ever had. Ever. No really. EVER!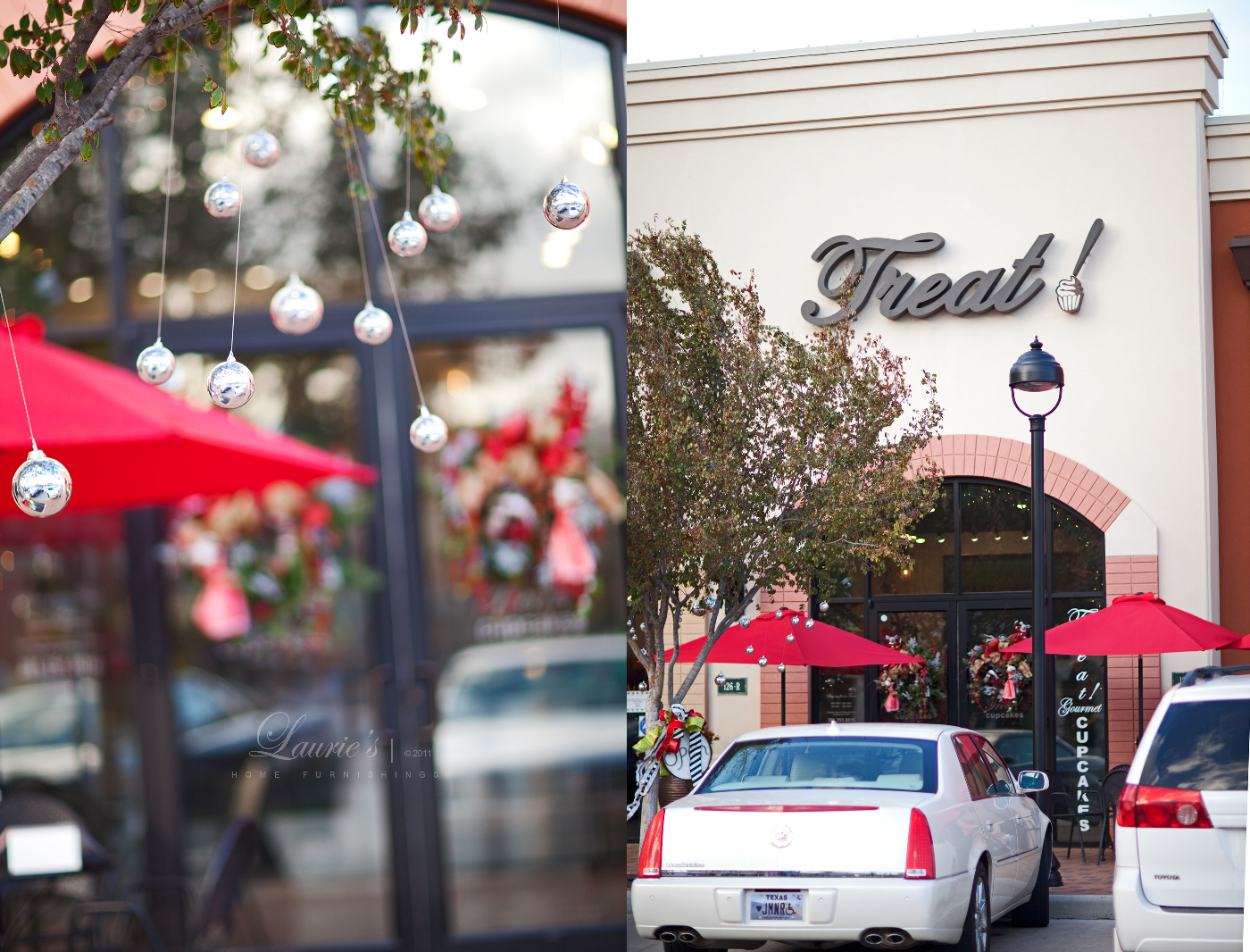 One small sampling of Treat's Cupcakes and you will understand why these ornaments
outside the door are dancing!
Classy, simple and to the point…
exactly what you expect of a cupcakery on fancy
Rodeo Drive but without the  Bentley pricing.
With a perfect touch of the holiday– even a couple of
seasonal gifts you can purchase!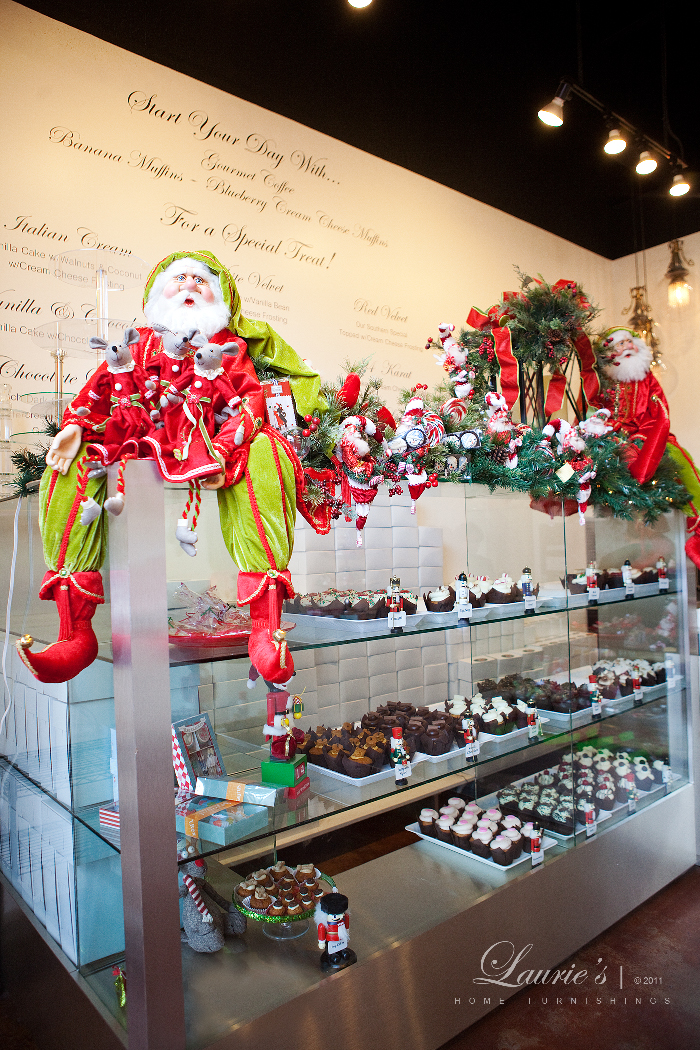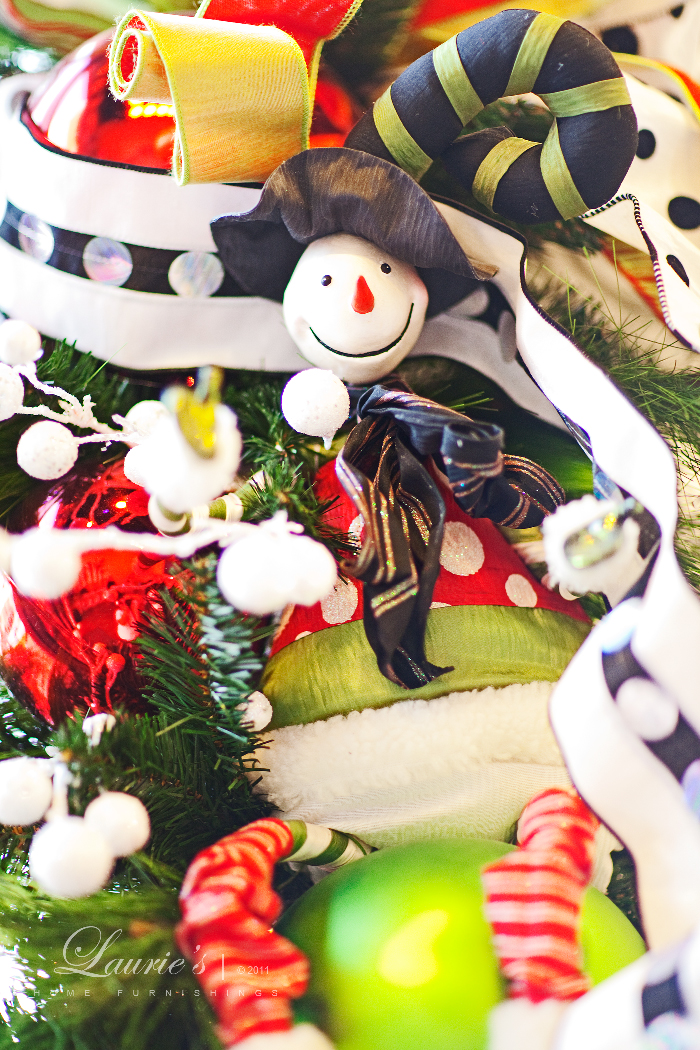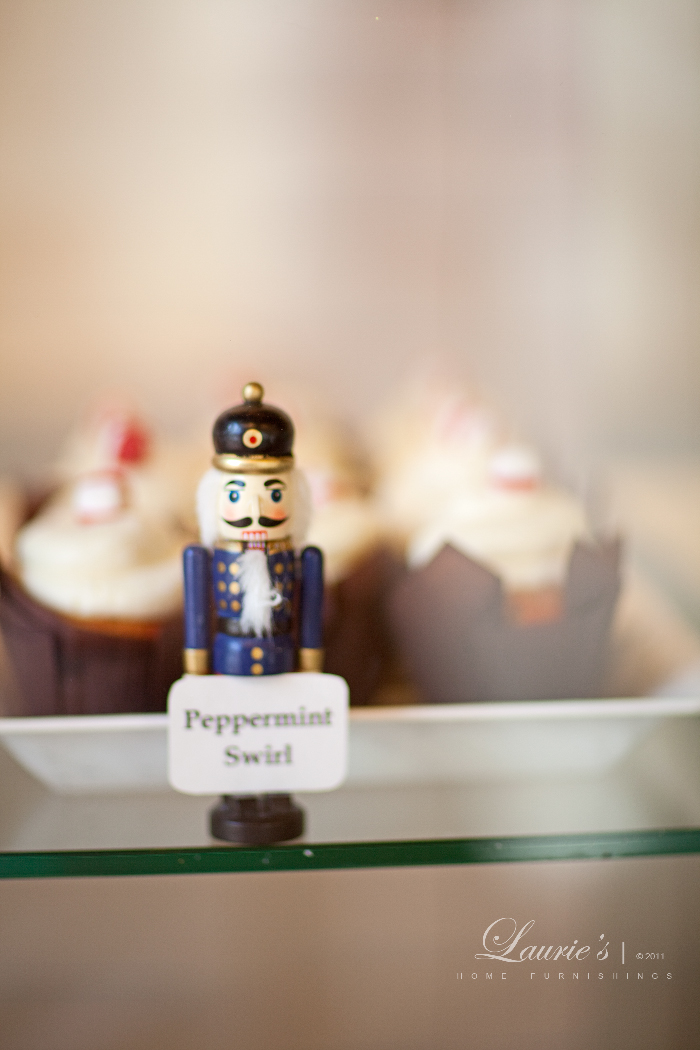 Ok let's get down to the nitty gritty.
The cupcakes.
Ever so daintily displayed with brown parchment,
one small taste and the paper seems more like wrapping paper.
Staple flavors like White Velvet, Red Velvet, Vanilla Chocolate, Confetti,
Strawberry, and Chocolate Ganache are dandy for any day of the week.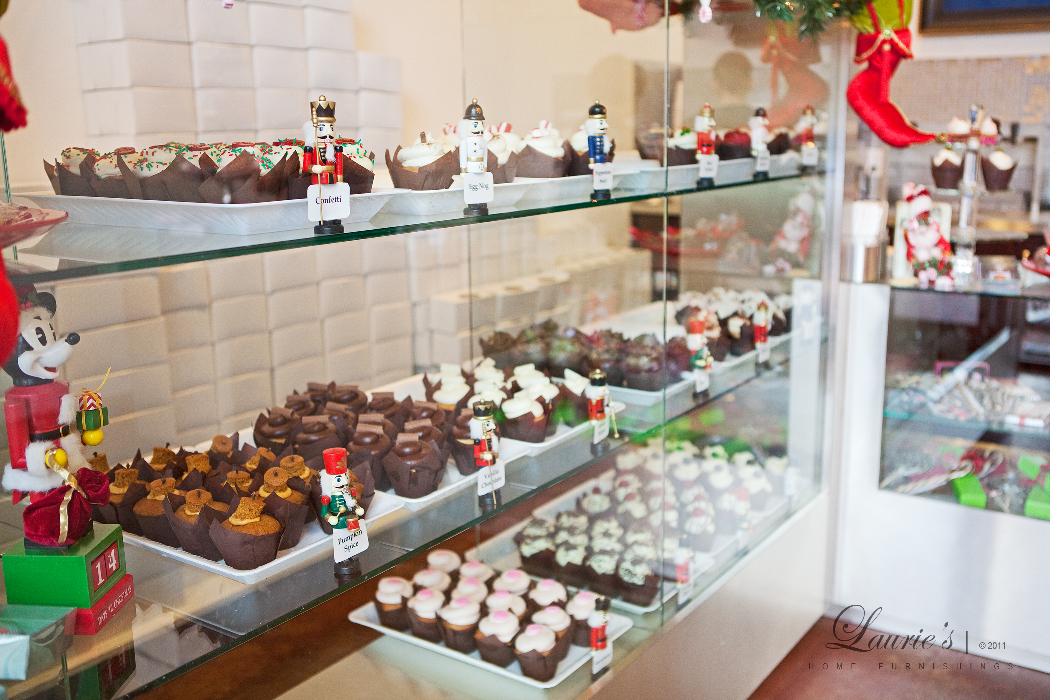 Then there are those special flavors— the ones you see on those fun shows like
Cupcake Wars— Smores, Oreo, Key Lime, and for the love of God–
Tiramisu cupcakes with a hint of mascarpone cheese!
Seriously– you can't go wrong with any ONE of these flavors.
I'm so not exagerrating.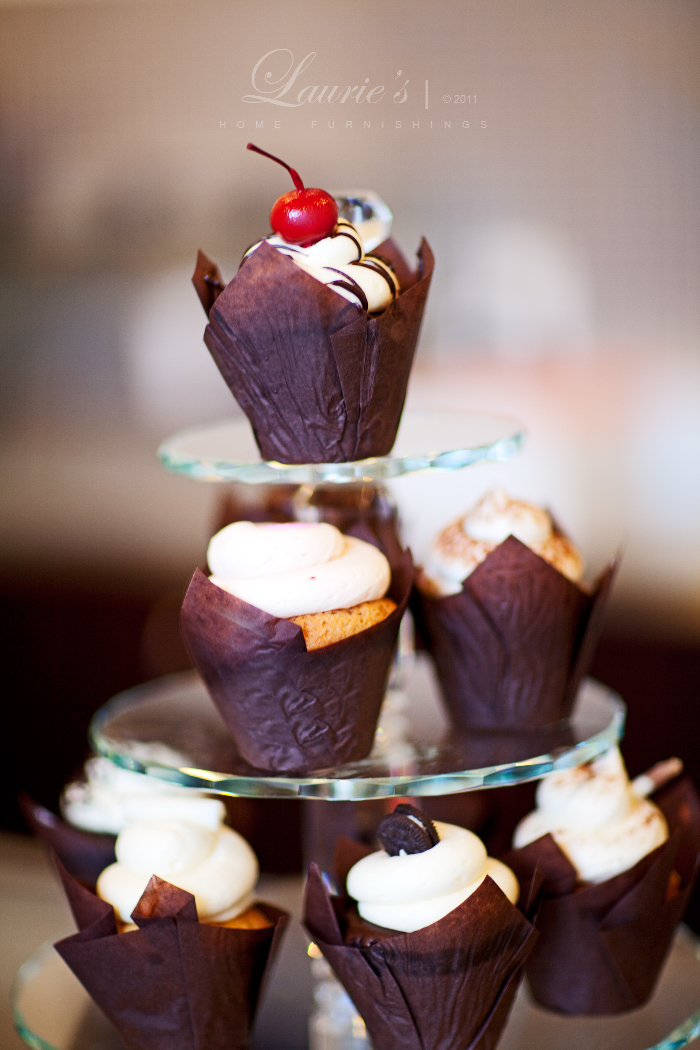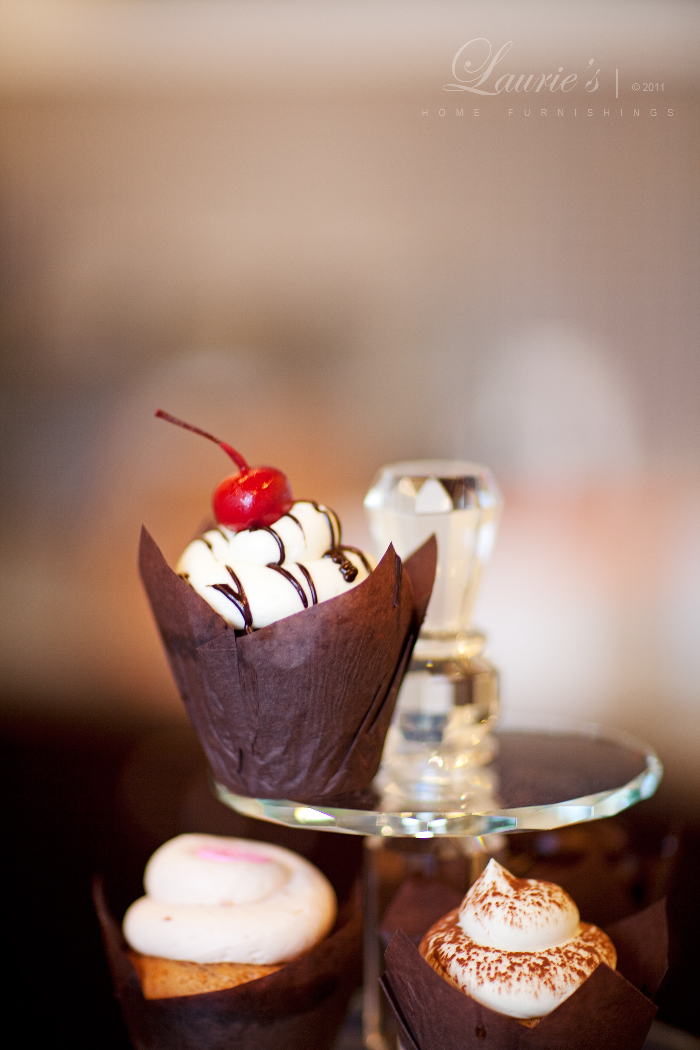 Last but not least the  almighty Cherry Bomb — a chocolate cupcake with a c
herry jam filling topped with frosting made by the God's, drizzled with a touch of chocolate ganache,
 and topped with the most perfect candied cherry.
Special holiday elves are even flown in to bring you a taste of Christmas with flavors like
Eggnog, Peppermint, Pumpkin Spice, and dressed up Red Velvet.
OH MY!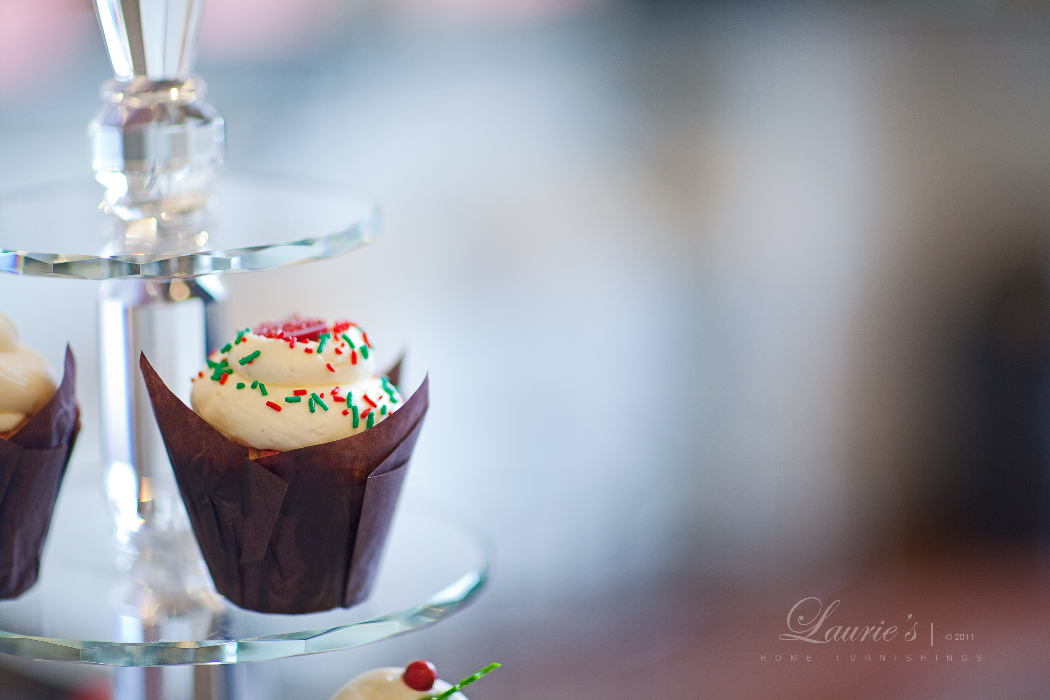 There's still time to run by and pick up  some EXTRA amazing holiday cheer.
Why not enjoy a clean kitchen and actually ENJOYING your company by picking up an
assortment instead of baking?
However, you might want to call ahead if you are placing a
larger order— it's not unheard of for the popular confectionery to sell out of
their amazing treats— you'll taste why!
(281) 251-0016
26 Vintage Park Blvd  Houston, TX 77070-4049
Open till 1 pm Christmas Eve