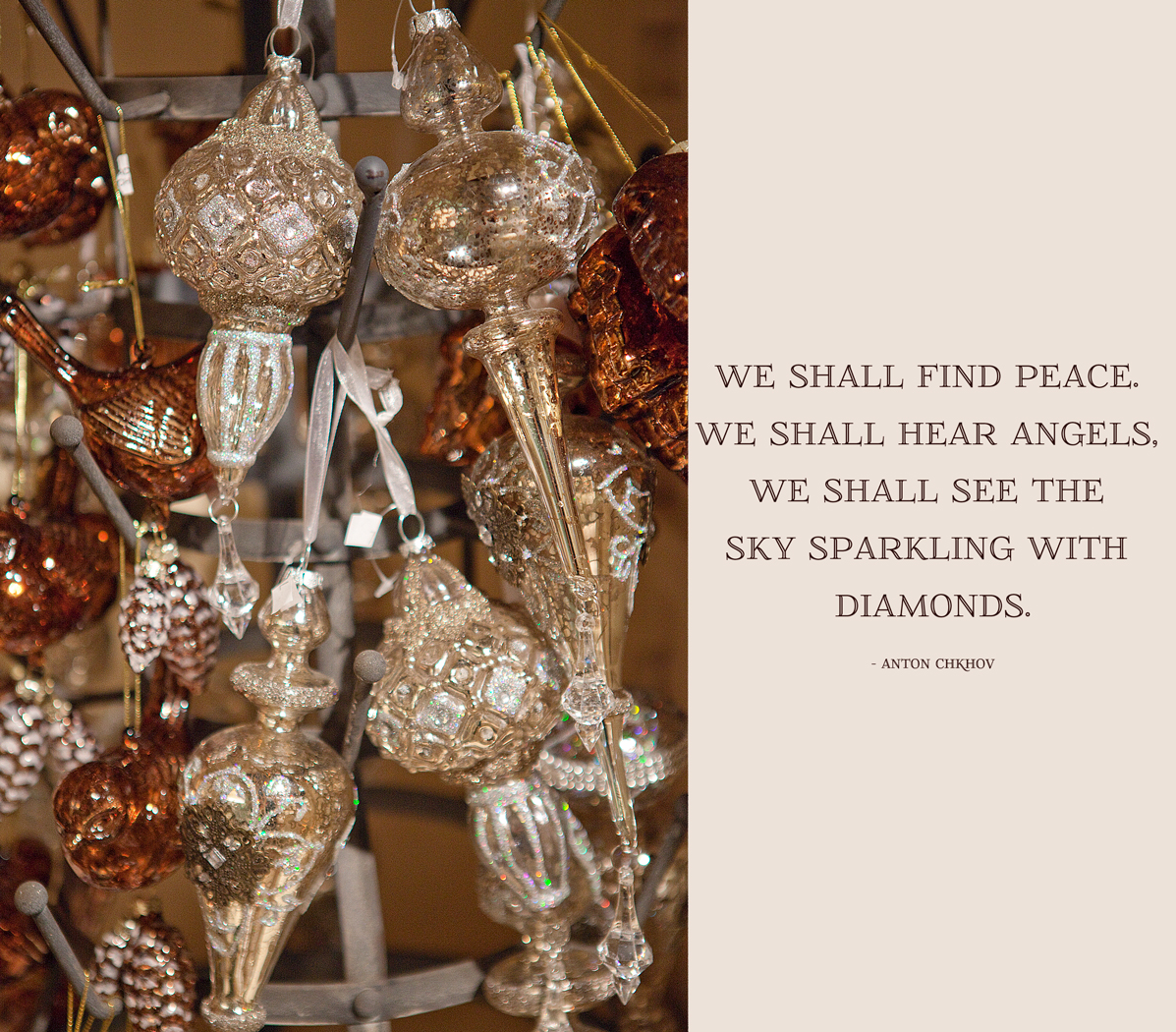 One of the smartest things you can do each Christmas
is to add a touch of holiday decor  that compliments the color palette in your home.
Take for example neutral tones —  beige, gold, wheat, ecru, taupe, silver….
Add a designer look to your holiday cheer by keeping with those core colors,
adding vintage this and that momentos, and of course the all-important sparkle anywhere you can.
Speaking of sparkle– take a look at the very unique ornaments, centerpieces, and goodies
we've found for you! You may just find that keeping
the extra tinsel around after January is not a bad idea!