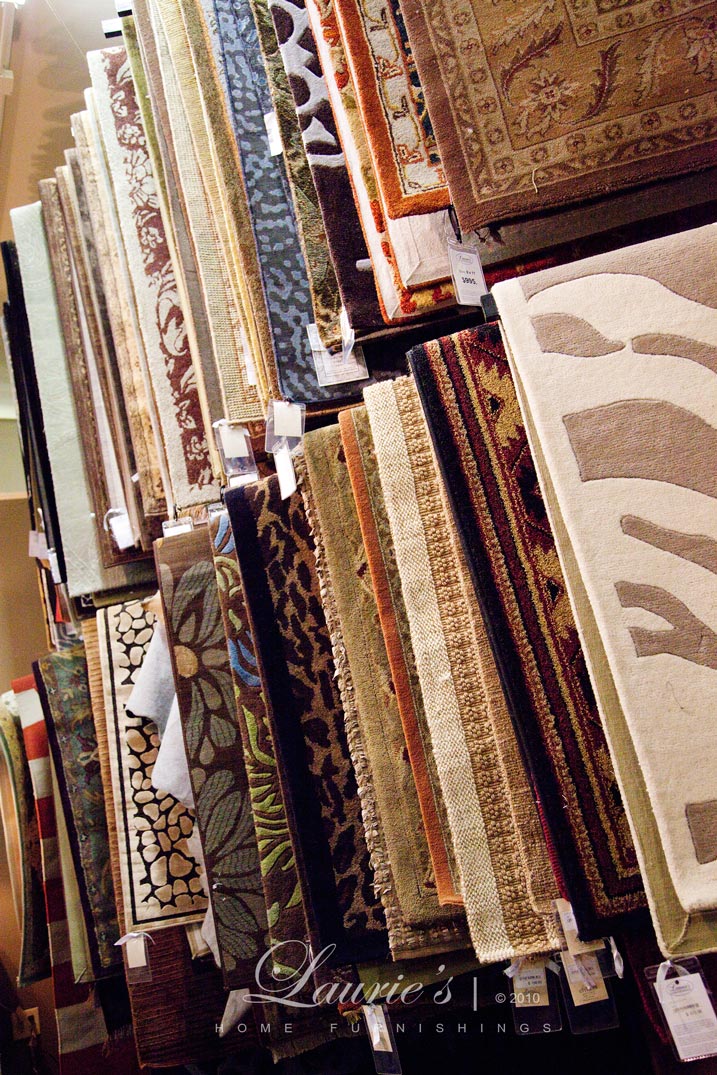 When you think about it — a rug is kind of magical.
It brings a room a kind of "softness" adding texture, color, and function.
It brings in those beautiful tones and accent colors you want to highlight.
And they definitely keep your feet nice and comfy.
Maybe magical is a stretch but once you have just the right one down
— you wonder "how did we ever live without this!"
The funny thing here is that the first couple times I visited Laurie's I didn't even know she carried rugs!
Can you blame me? Take a look around and you will understand why!
In fact Laurie's carries everything from 2×3 designer mats for that little cold spot in front of the kitchen sink
to a huge 10×13 for that humungo den.
Oh and can we talk  textures and styles for a sec?
Seagrass, Persian, contemporary, floral…EVERYTHING under the sun.
Not to mention we can order any size our manufactures can make.
So wether you are decorating a palace for the Prince of Persia
or just that cozy little sunroom– we got you and your floors covered 😉