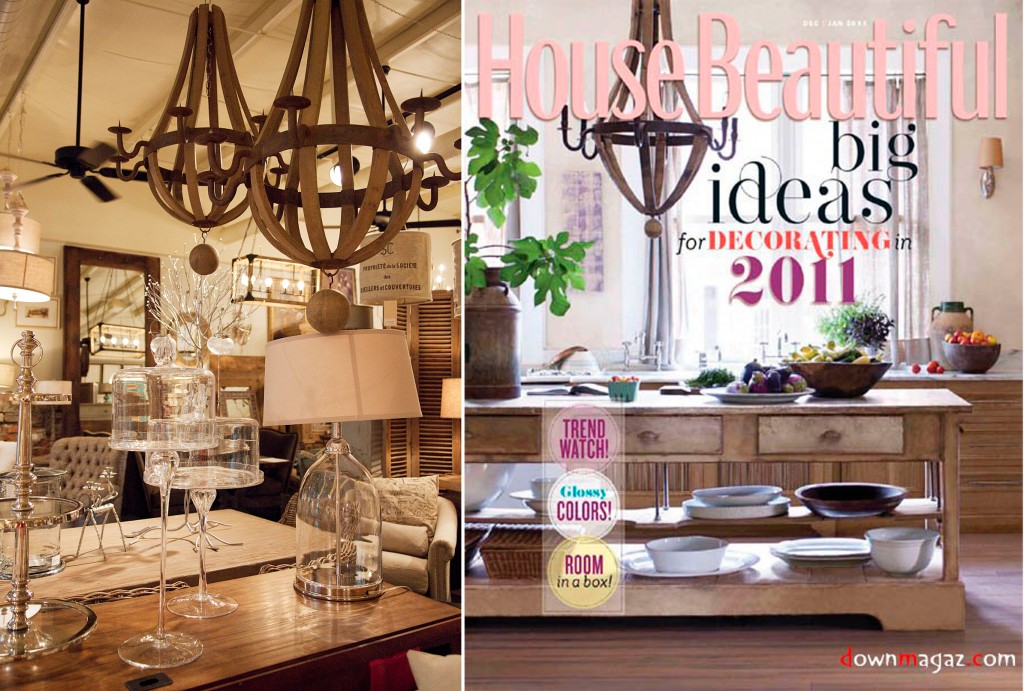 No it's not your imagination and you aren't seeing double! — we're keeping it  innovative and fresh — House Beautiful agrees!
Laurie's has fabulous fixtures and they are ready to grace the most worthy of tables.
So let's talk accessories.
You love them. You want them. You need them!
It can be a chandelier, a mirror, a whimsical piece here and there…
Talk about a piece… check out the new 10-12 foot mirrors! Overscale, upscale, and over the top —
I can see those adding some nice dimension and sophisticated architecture to a dining, living room, or bedroom.
Onto the seagrass — you know what I love about seagrass?
Versatility.
Splendid  for Spring with fresh flowers,
fabulous for Fall with with pumpkins,
wonderful for Winter with deer and glittery snowflakes,
and superb for Summer with white corals.