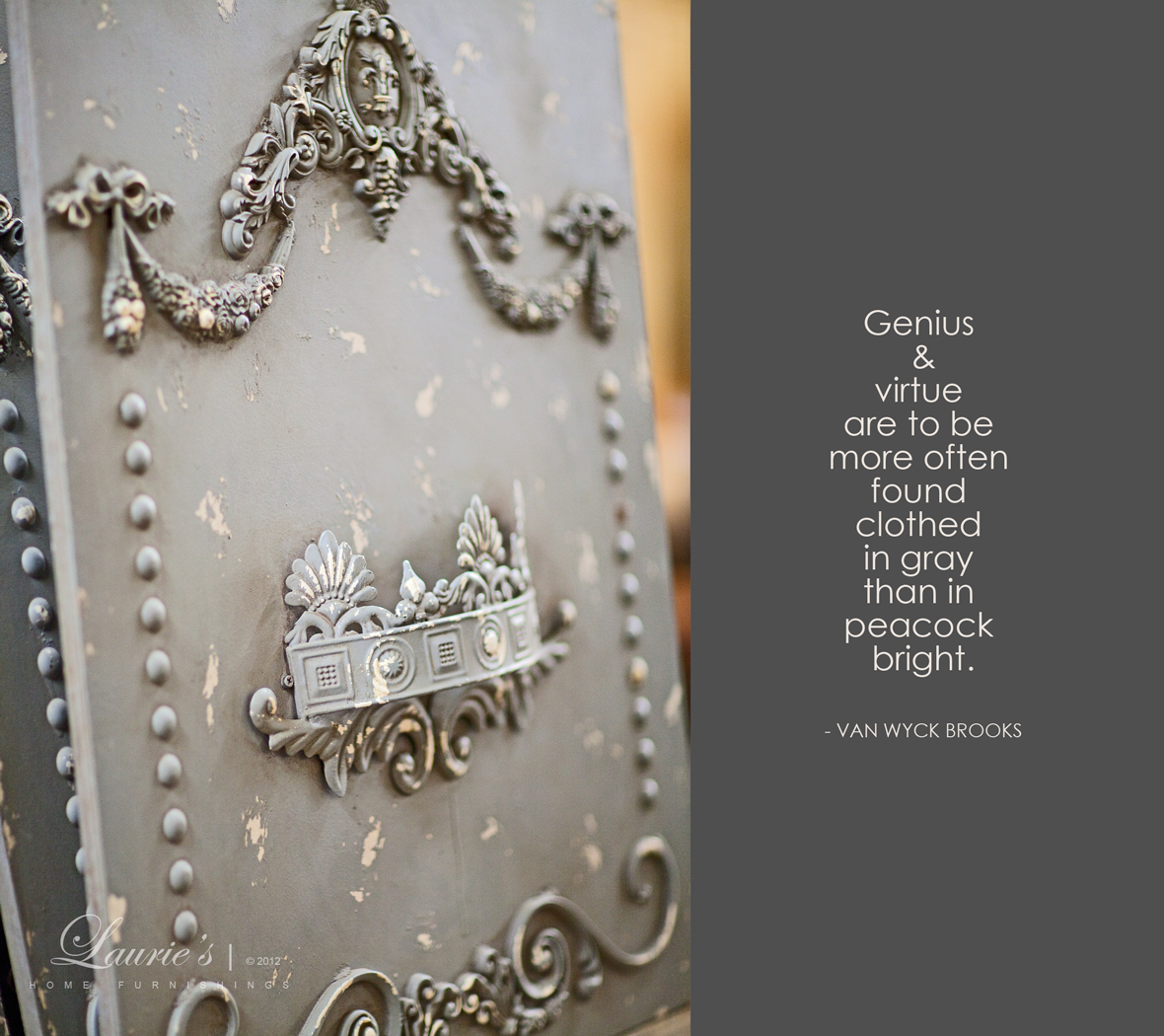 With all the 50 Shades of Grey talk these days
we thought we'd give you a "grey" stroll through Laurie's!
Nothing controversial or naughty going on here —
just the perfect balance of a black to white ratio
to accent, highlight, or merge your fantastic taste!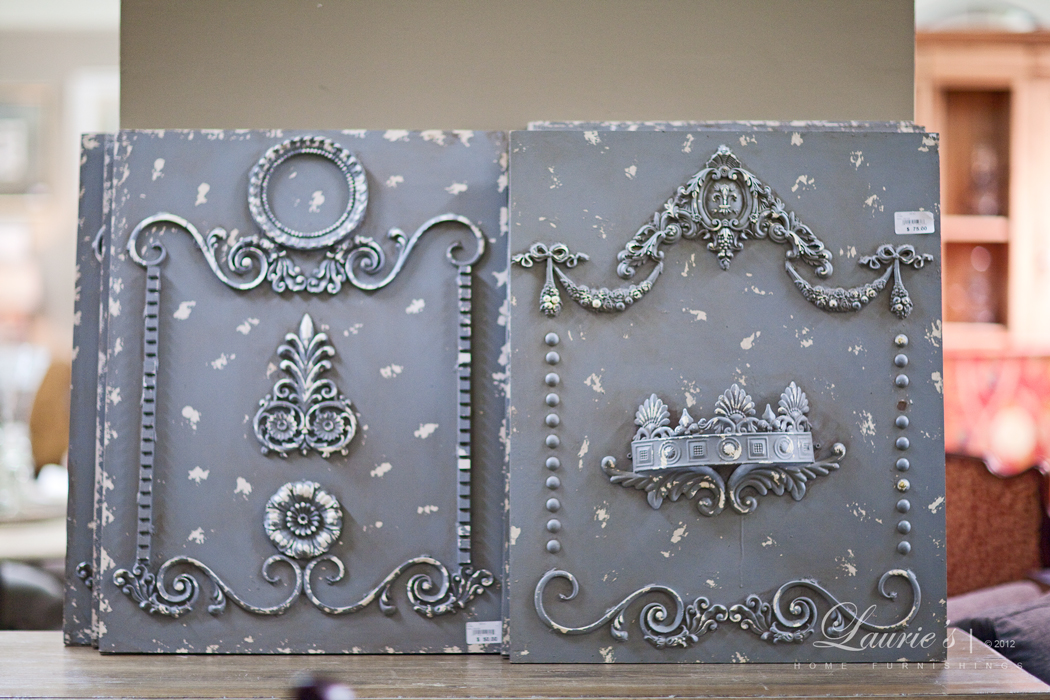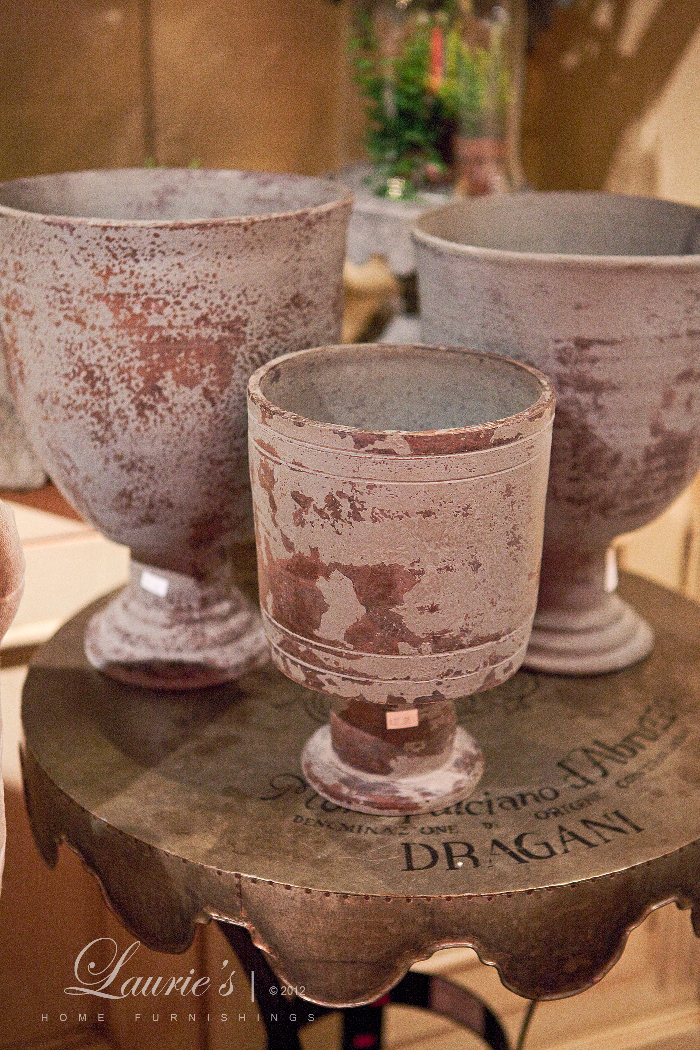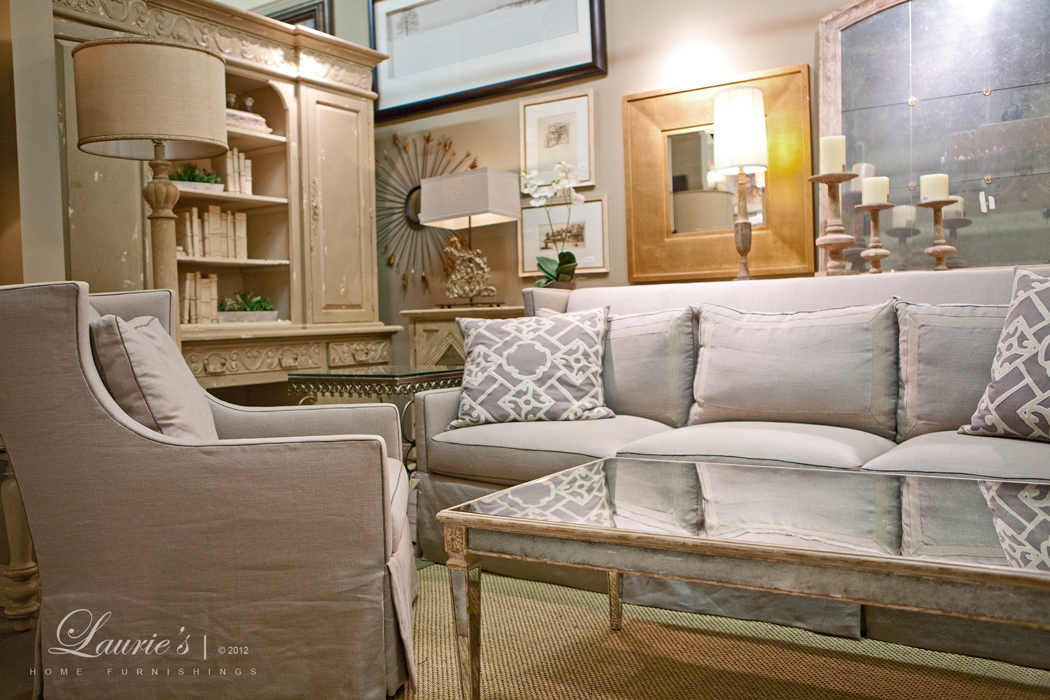 Light grey…so peaceful and yet so chic.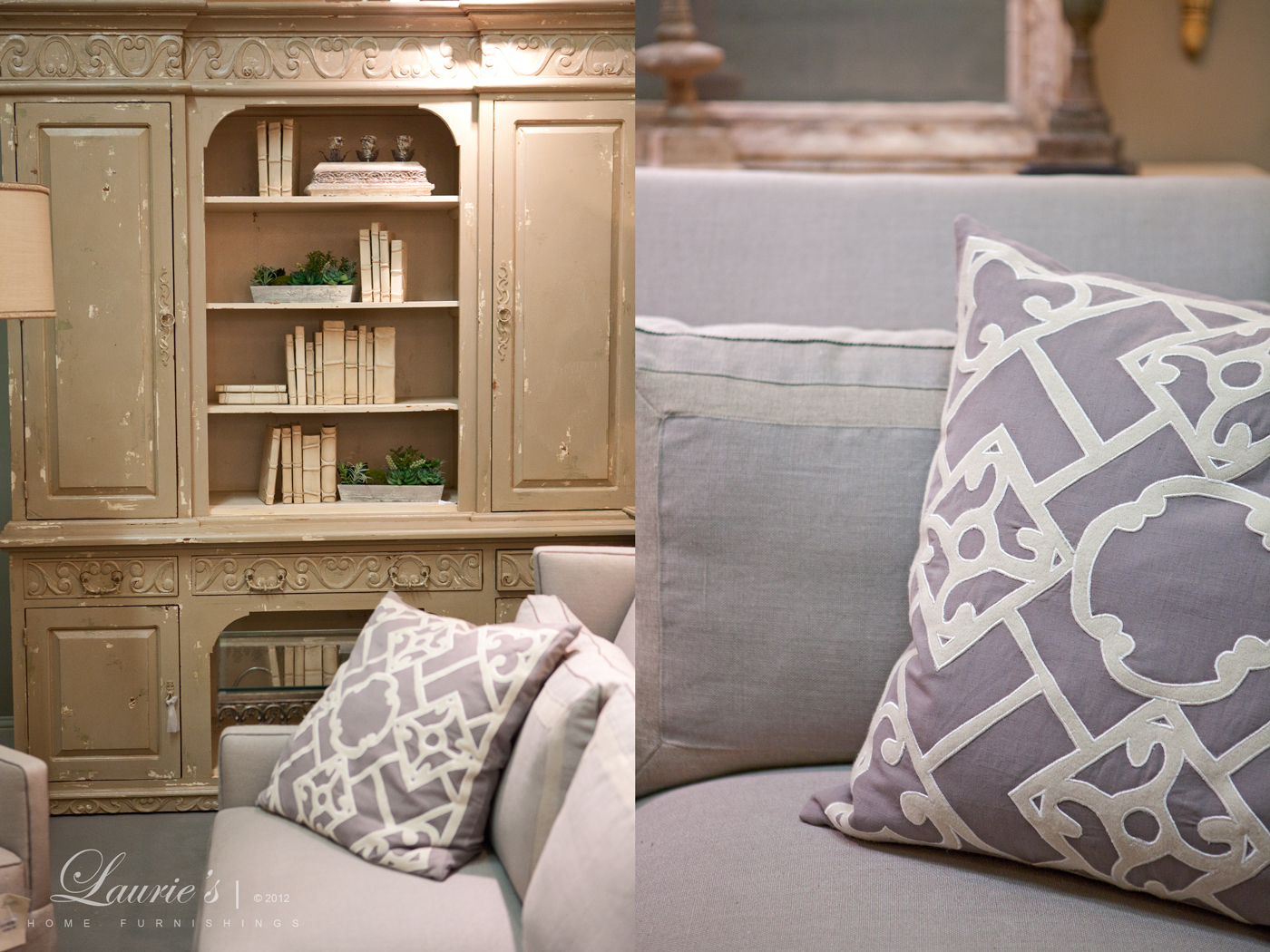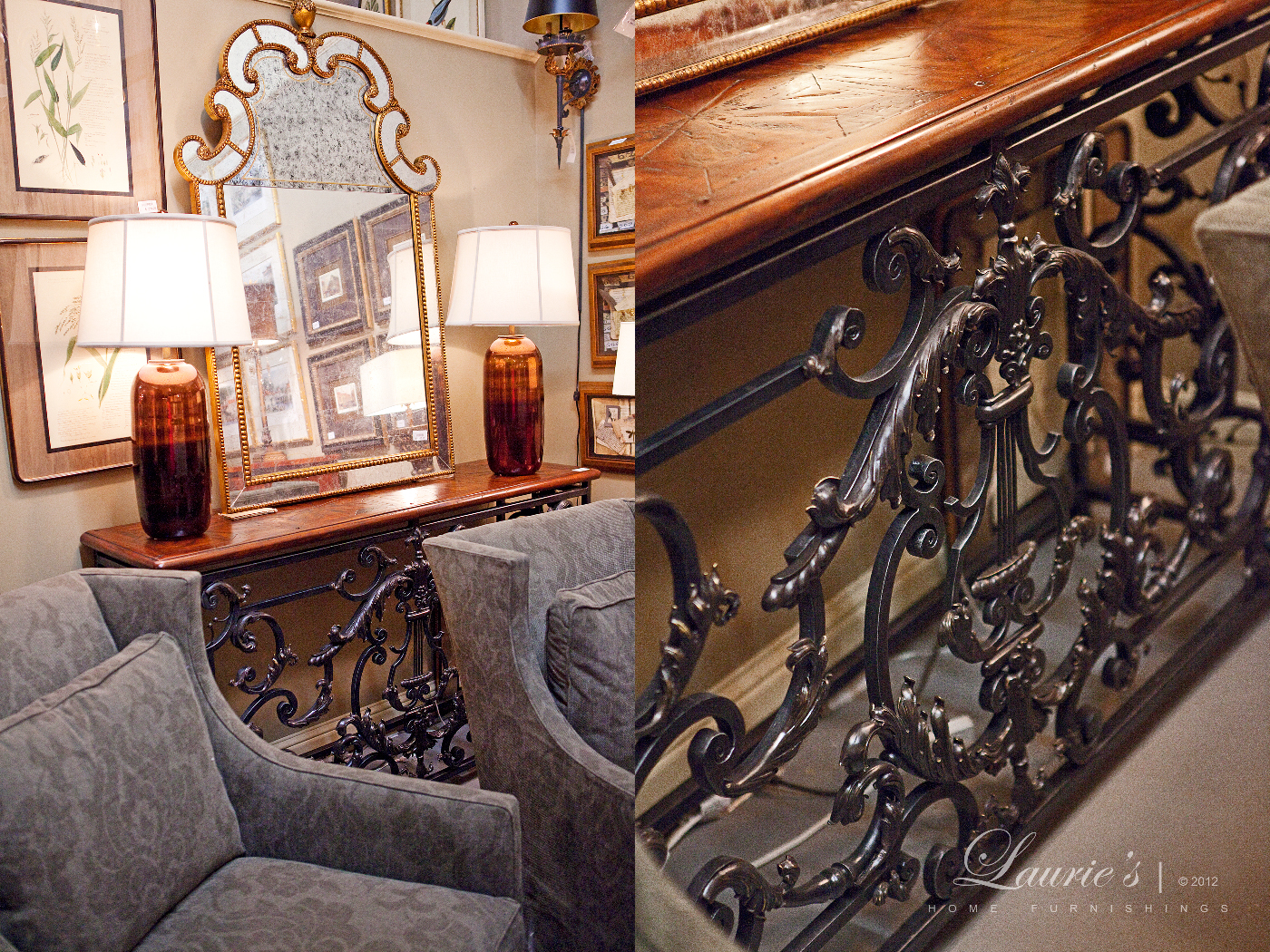 Darker grey with filigree pattern….comfortable yet swanky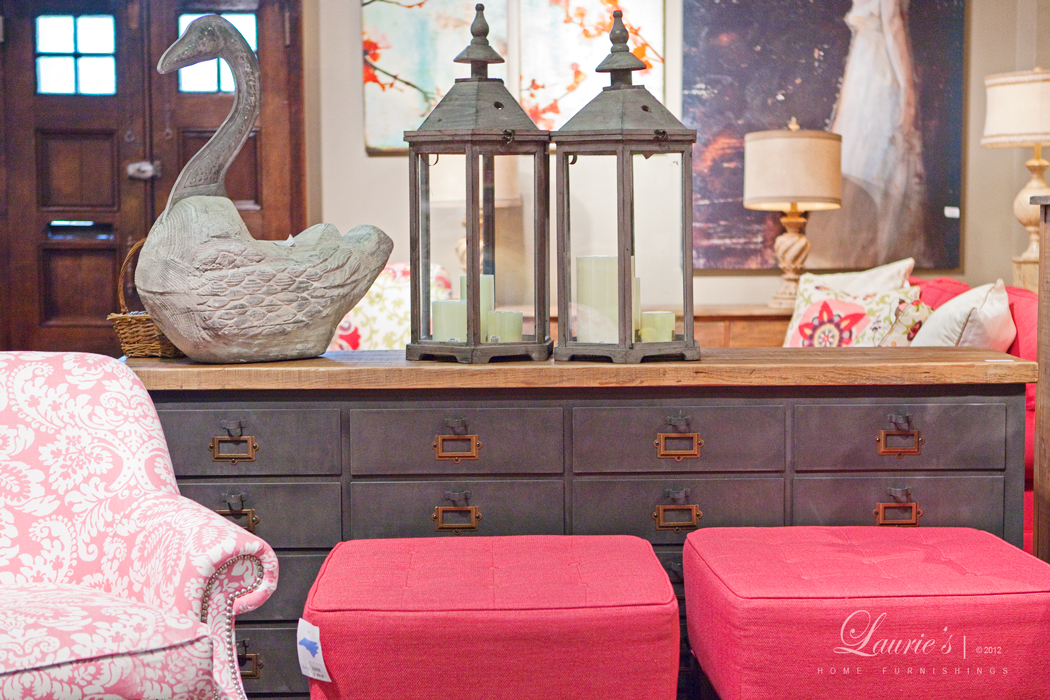 You can see here how the grey console just disappears into the background
giving the pops of color their place in the spotlight.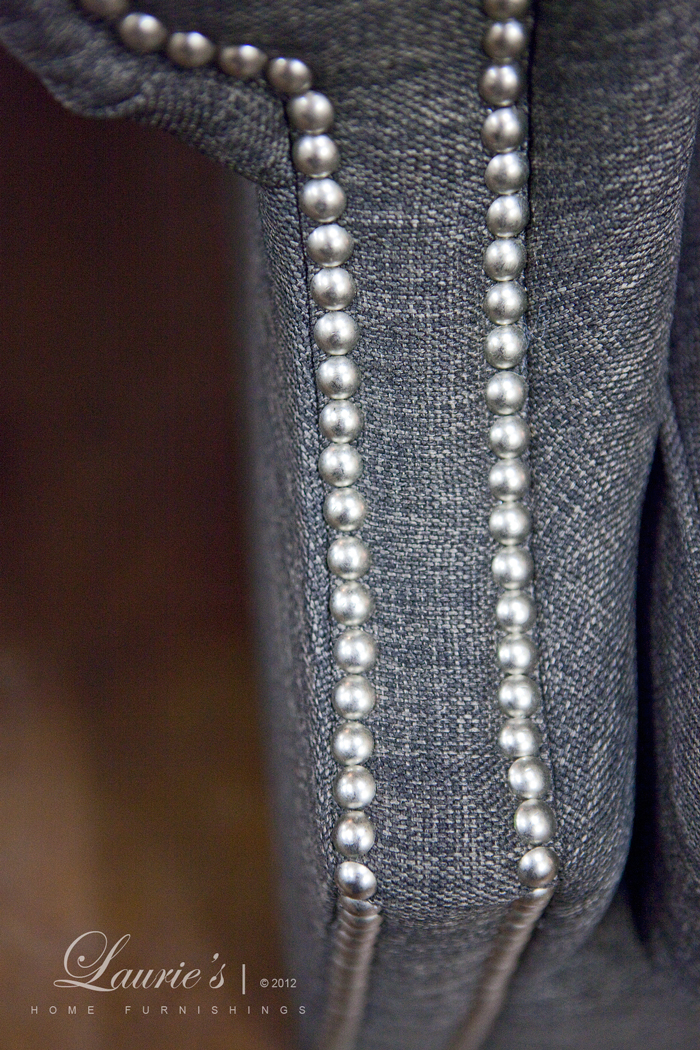 GGrey with it's favorite sidekick silver.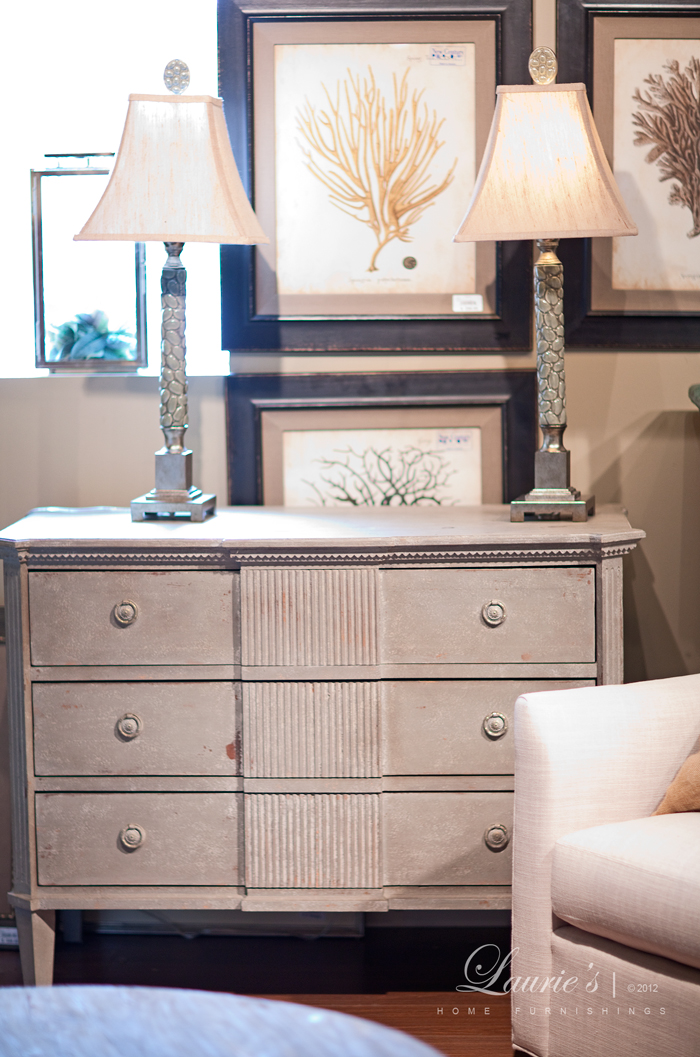 This light grey console is so popular. Very complimentary to any color scheme.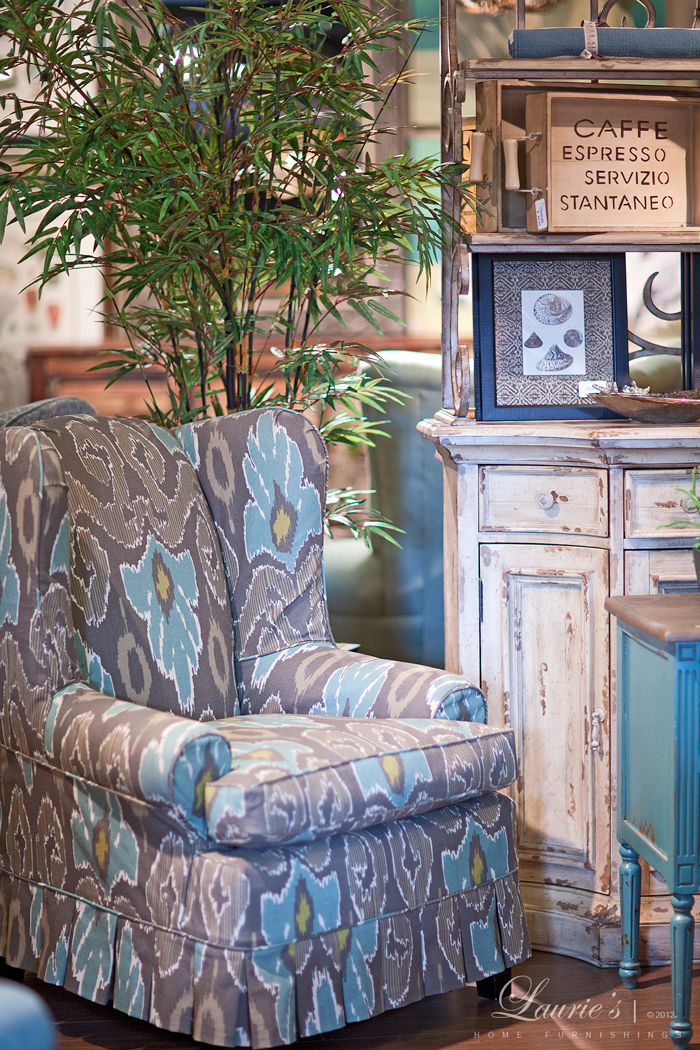 Grey and pops of blue and lime…very modern and yet a retro vibe too.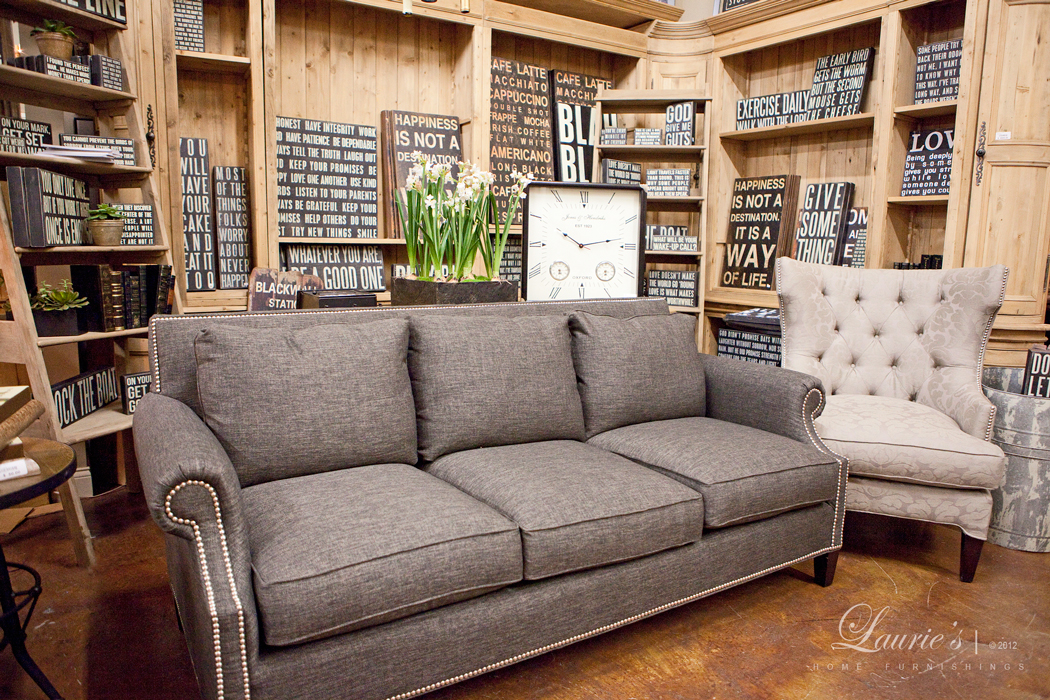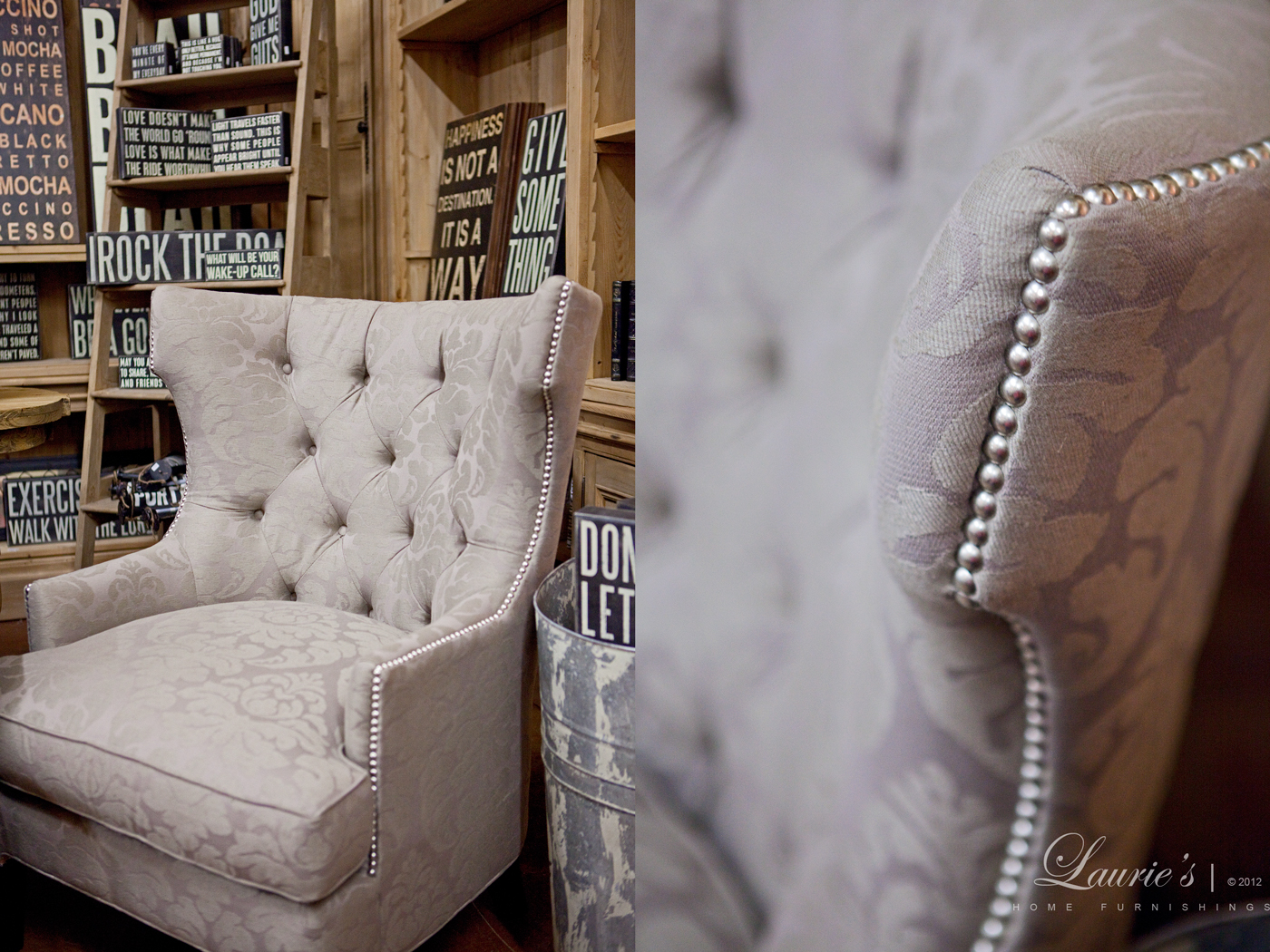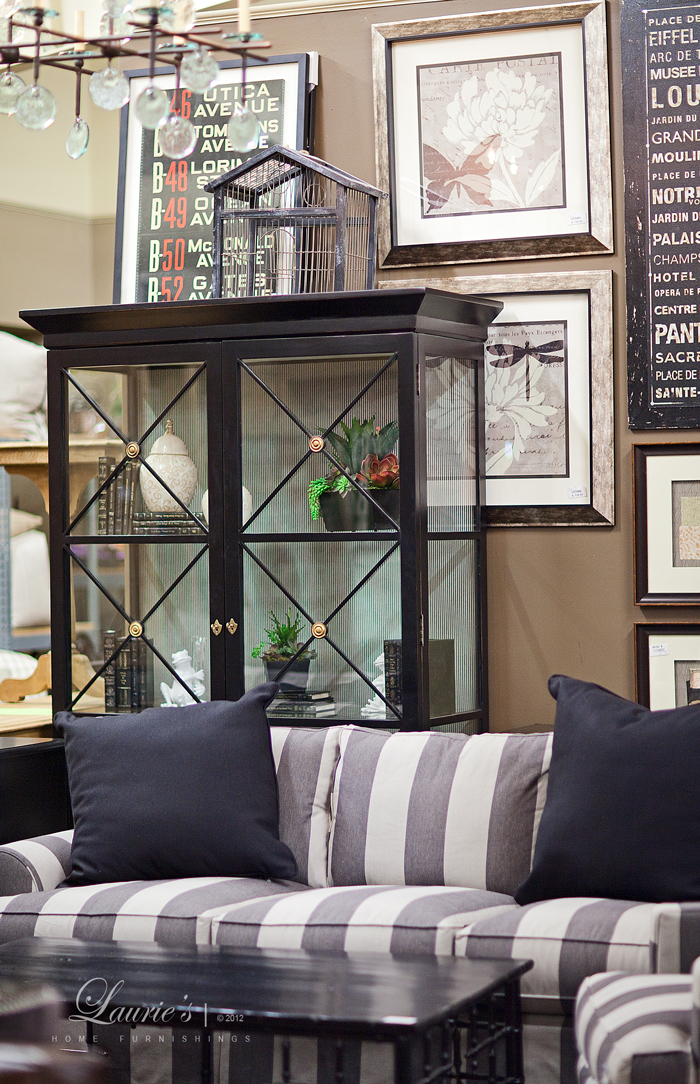 Grey striped sofa!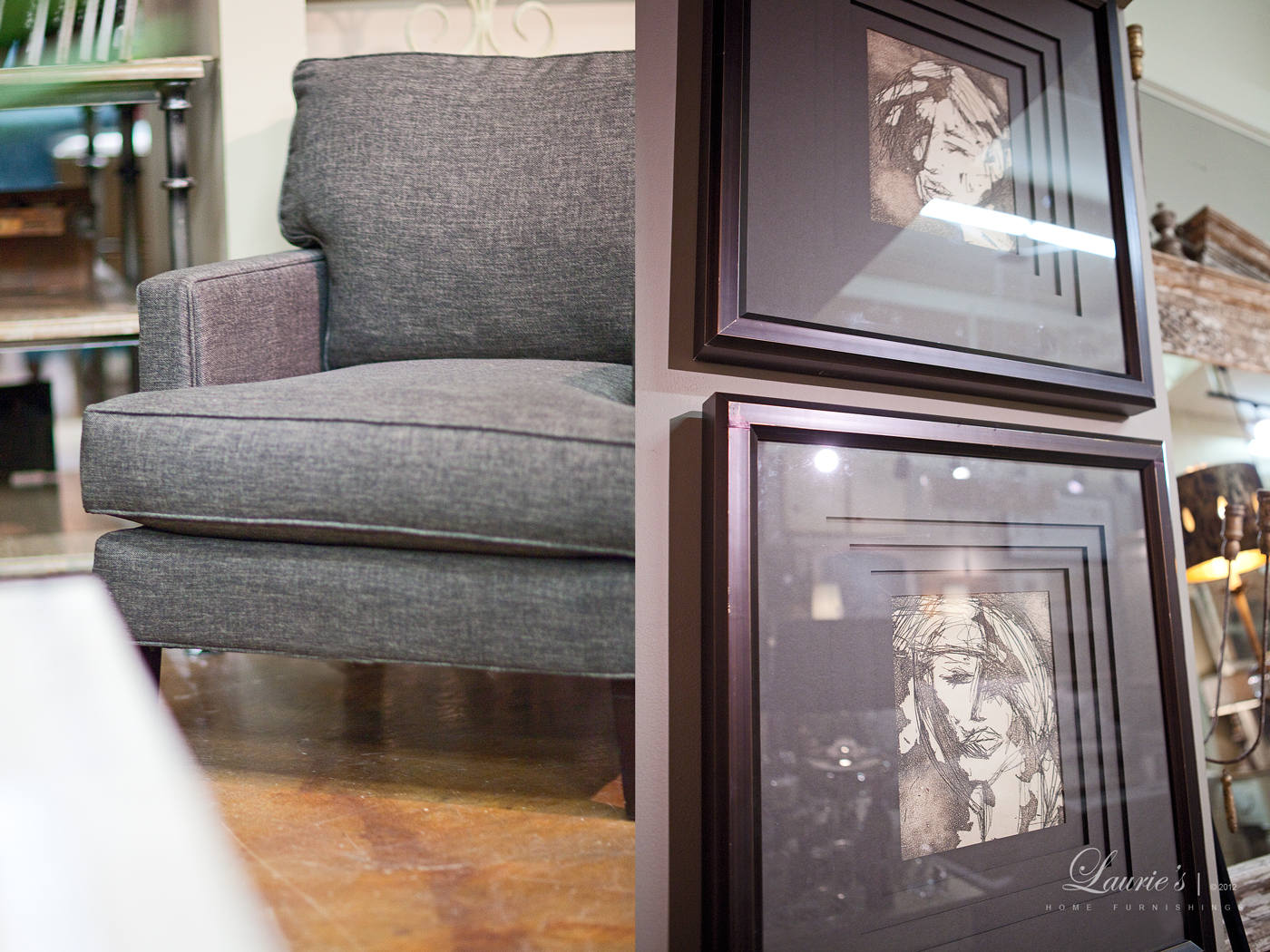 Grey club chair and art.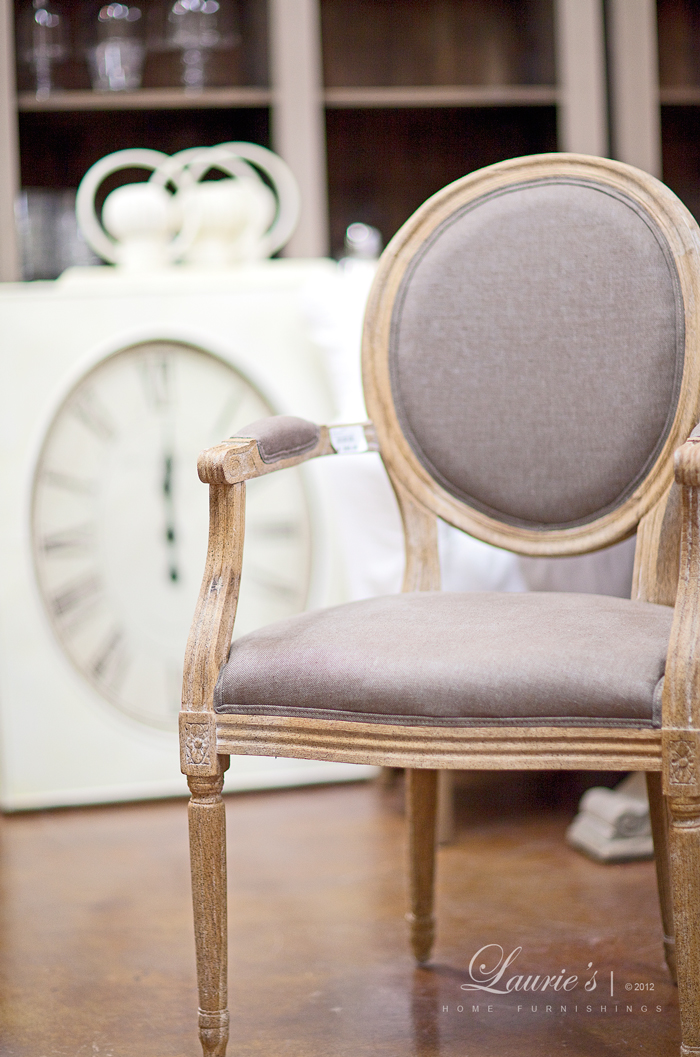 The perfect grey elegant chair.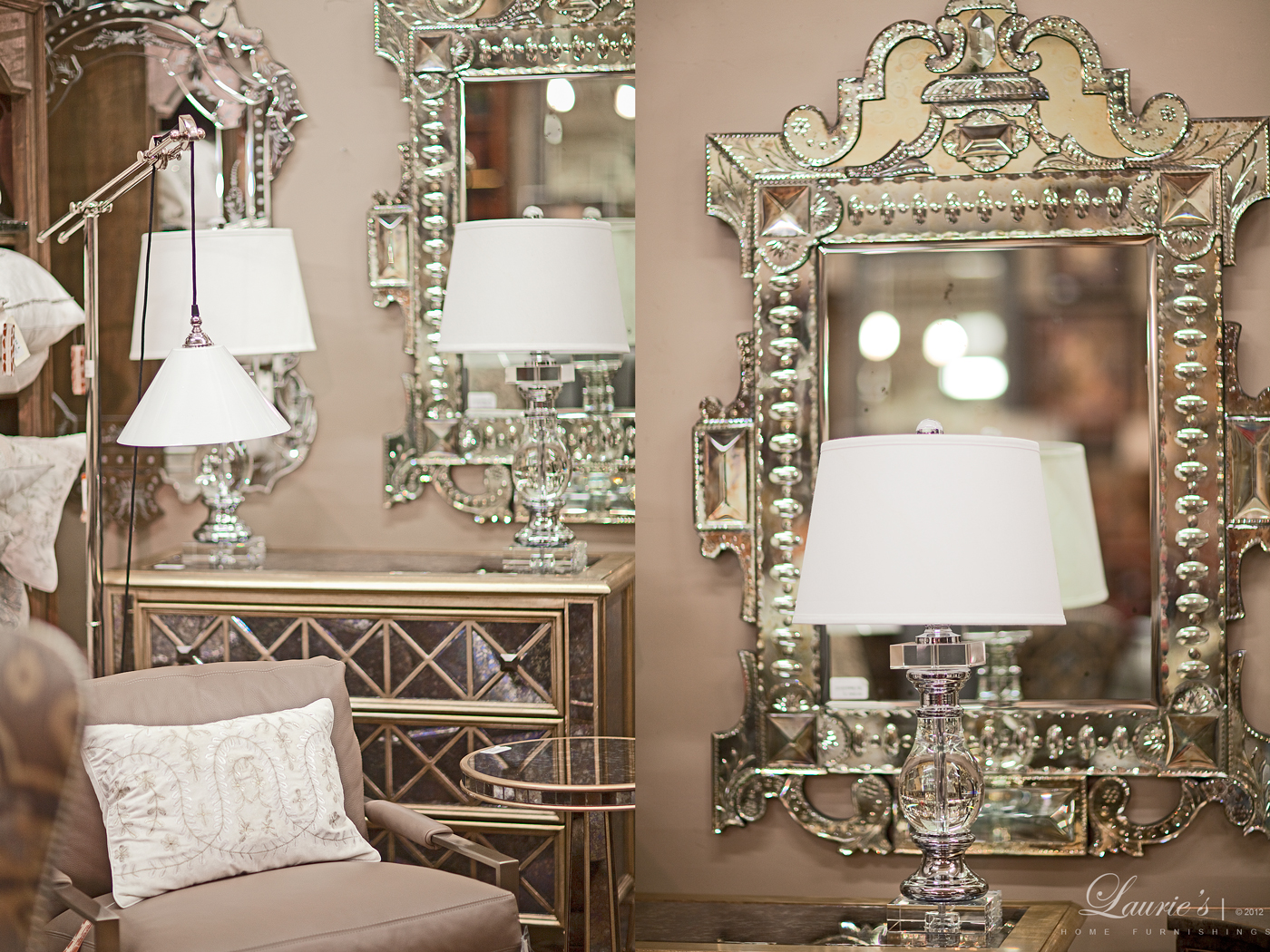 Mirrors always have a grey feel to them.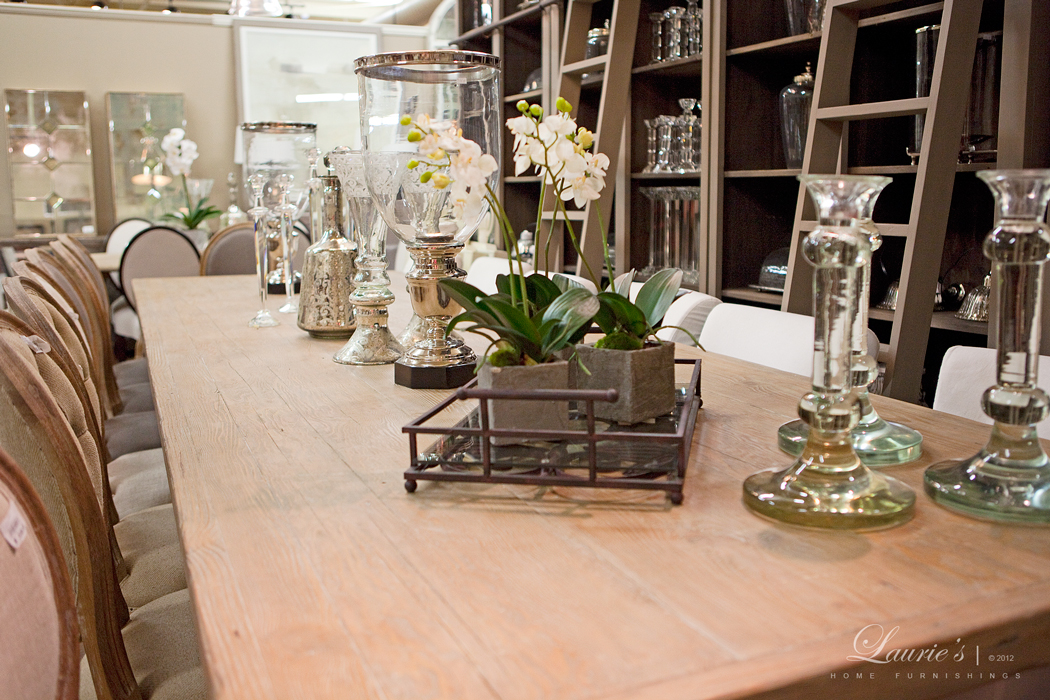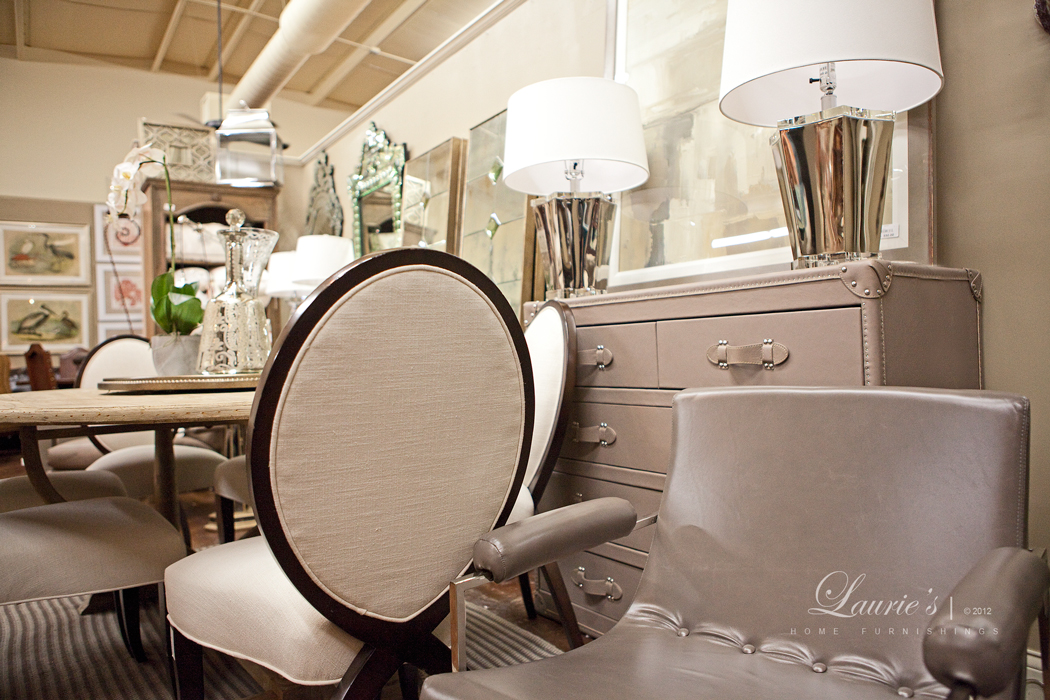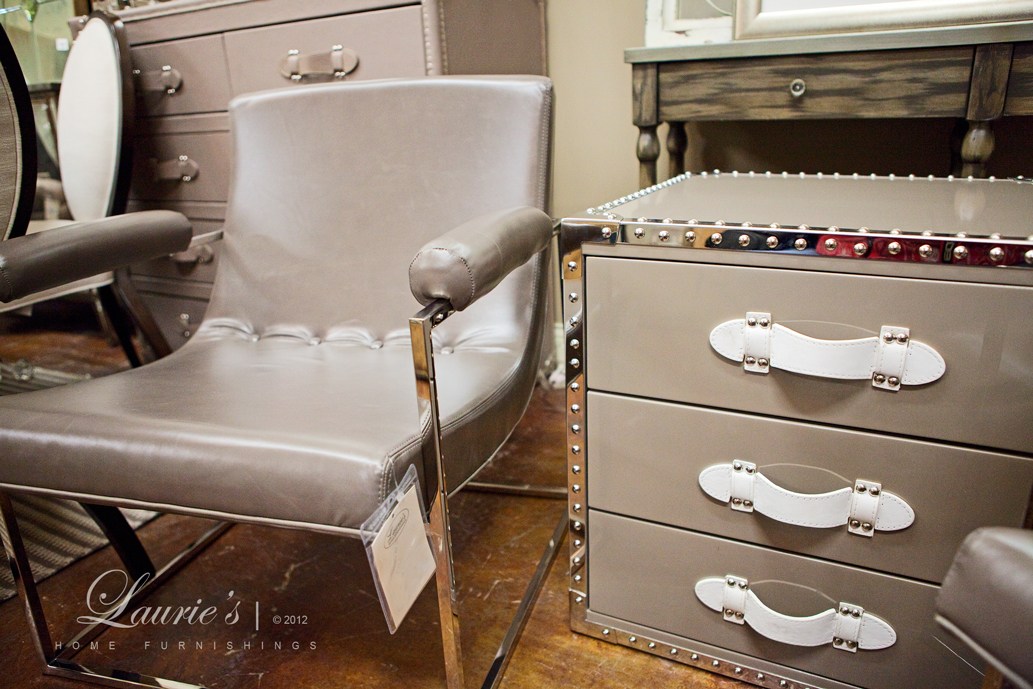 Grey mod chair and side table.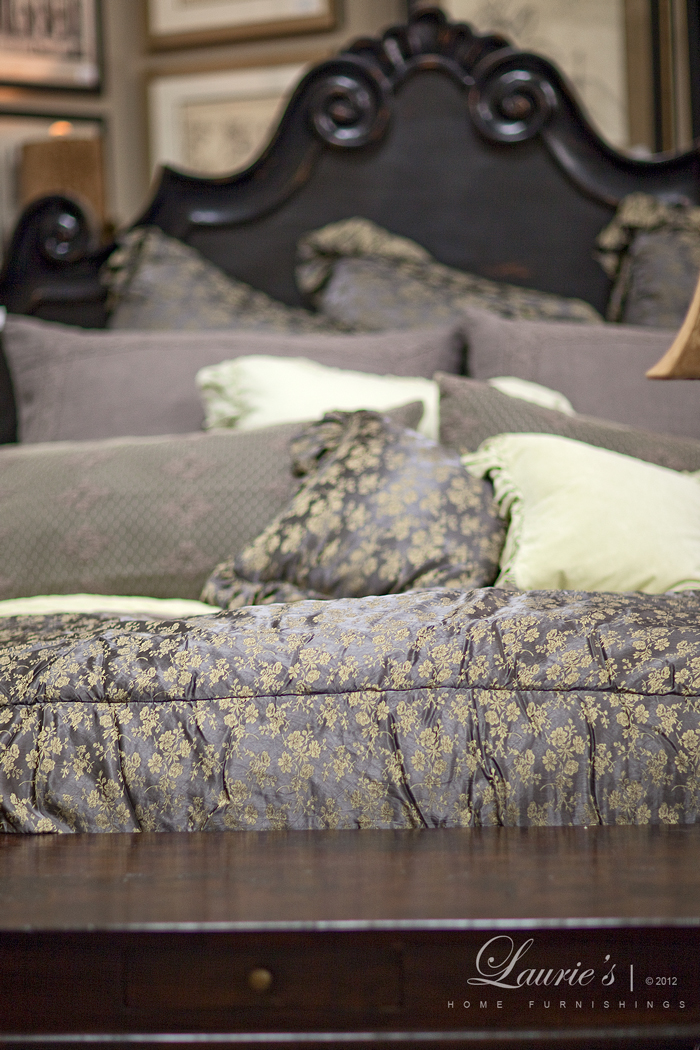 Even grey in the bedroom…
So after you wrap up your book—
come  see us!