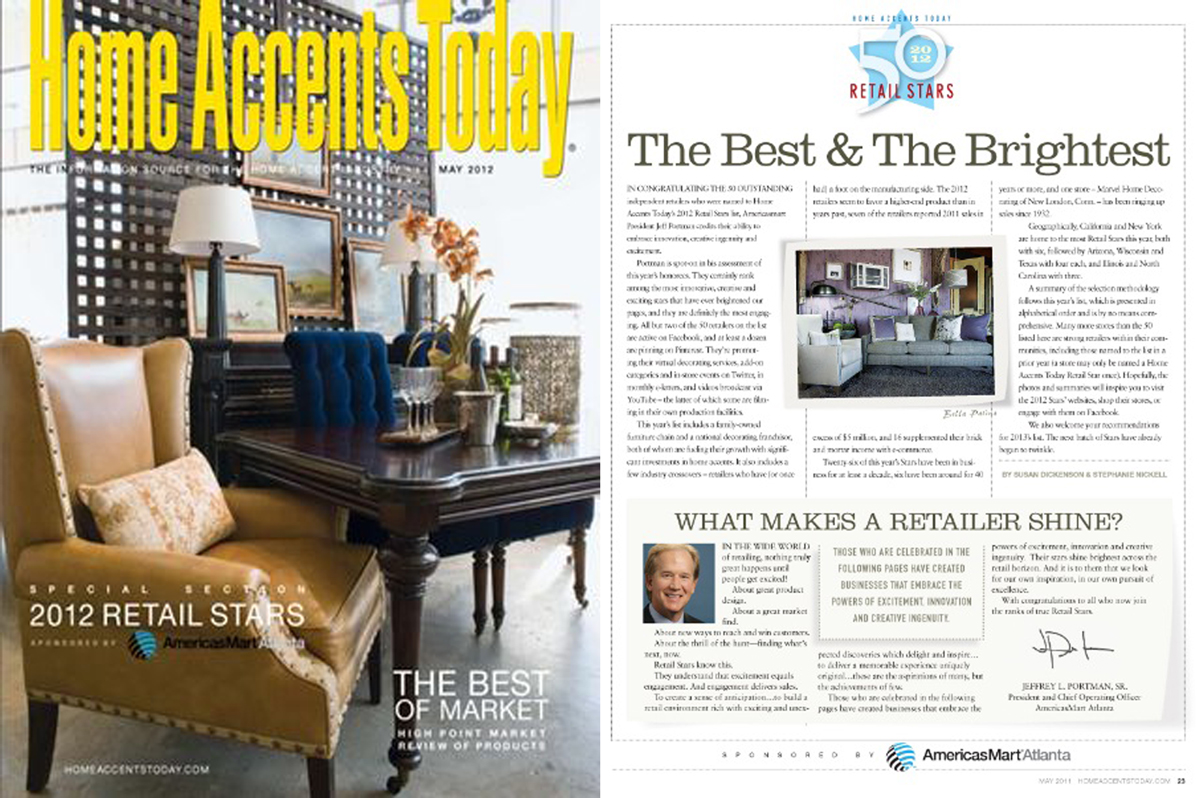 Laurie's Home Furnishings
is proud to announce
that we have been named as one of the
50 home furnishings retailers of 2012
as reported in the May 2012 issue of Home Accents Today!
The list of nominees is sponsored by America's Mart based in Atlanta
and  is known to be the largest permanent trade center
for wholesale selling and buying in the world.
According to Home Accents Today's exclusive report
presents 50 independent home accent retailers
that are significant players in their respective markets.
This report recognizes enterprising home accents retailers who are meeting the challenges of an increasingly competitive marketplace with innovative strategies and creative solutions. All 50 Retail Stars are creative in their merchandising, contribute to their communities and distinguish themselves from the competition. They excel at innovative marketing and advertising efforts, head-turning in-store displays and out-of-the-box business ideas.
We are very proud and thankful for being recognized in
a highly-competitive industry that includes
many talented and deserving businesses.
Our staff does an amazing job day in and day out
to bring you the best the industry has to offer!
We hope you'll come visit us
and get an idea of what makes us worthy of this list!