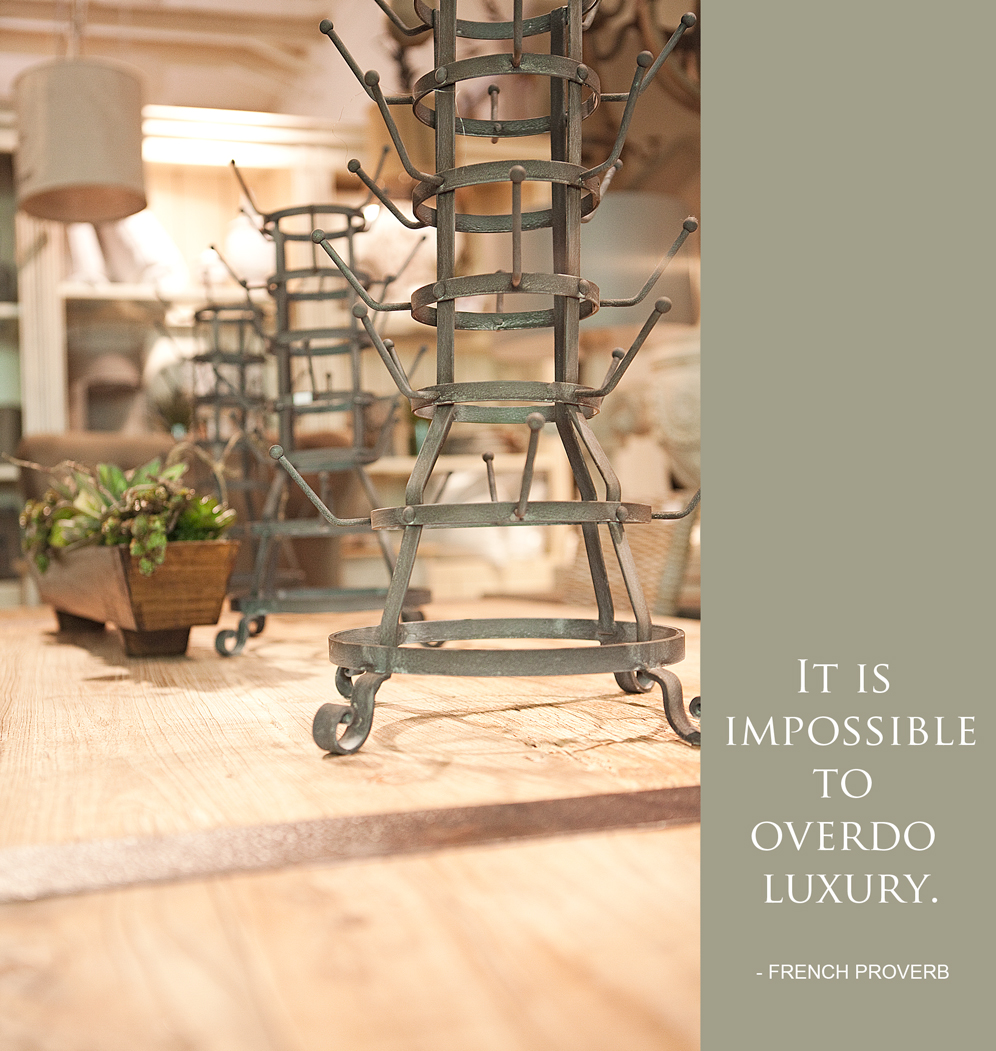 The Annual Sale is over and done with– although
we still have a couple of new clearance items that are still at tent-sale prices.
So out with the old and in with the new!
French-country inspired textiles are gracing the showroom this week.
Perfect for casual living or divine designing!
Au revoir!