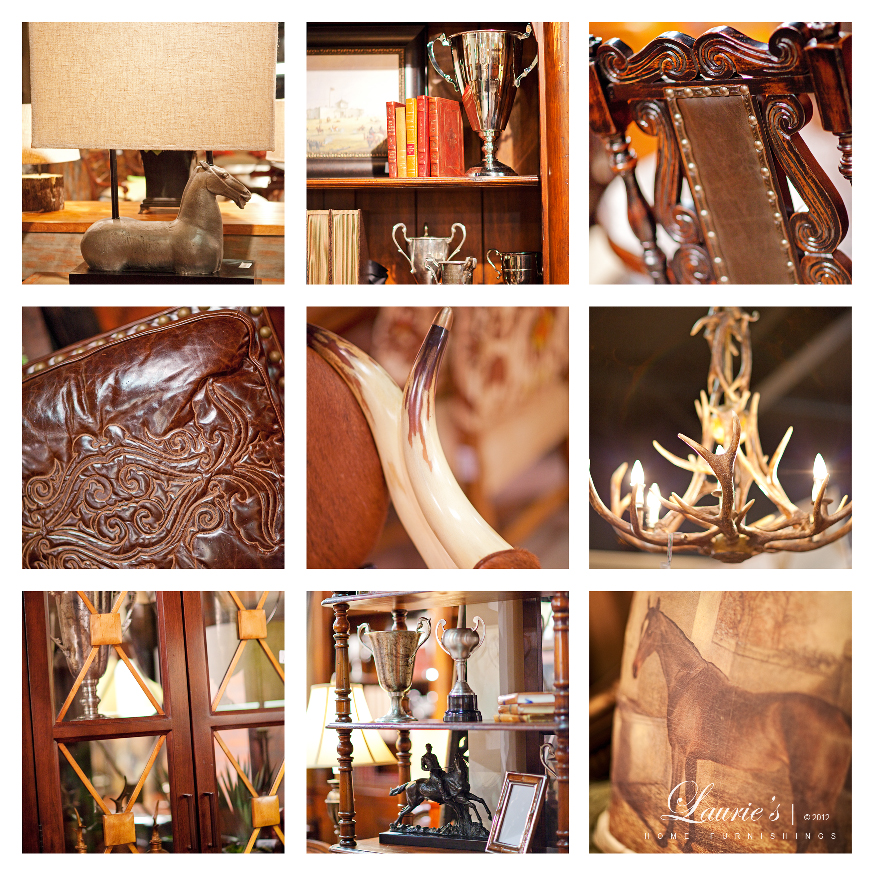 Nestled right across the street from a ranch….we know a thing or two about cowboys and such.
And who wouldn't think cowboys were heroes with all these gorgeous goods ?
Surely, you know what time it is —
Houston Livestock Show and Rodeo!
Dallas has the big State Fair but we have the big rodeo!
In honor of such an important event- we thought we'd two-step on over to
the cowboy junction here at Laurie's and give you a whirl….
Many would love these accents in a den or office but deep in true Texas country–
antlers in the kitchen are not a far fetched design detail at all.
Cowboys, spurs, and leather OH MY…
Grab your favorite pair of Old Gringos and come sit a spell!