We are kicking our "Welcome Home Wednesday" into high gear and visiting some of our shoppers at home.
You know- those gals you see standing at the counter with a bunch of goodies to take home and play!
Ever wonder how it all came together? So did we so let's pay a visit…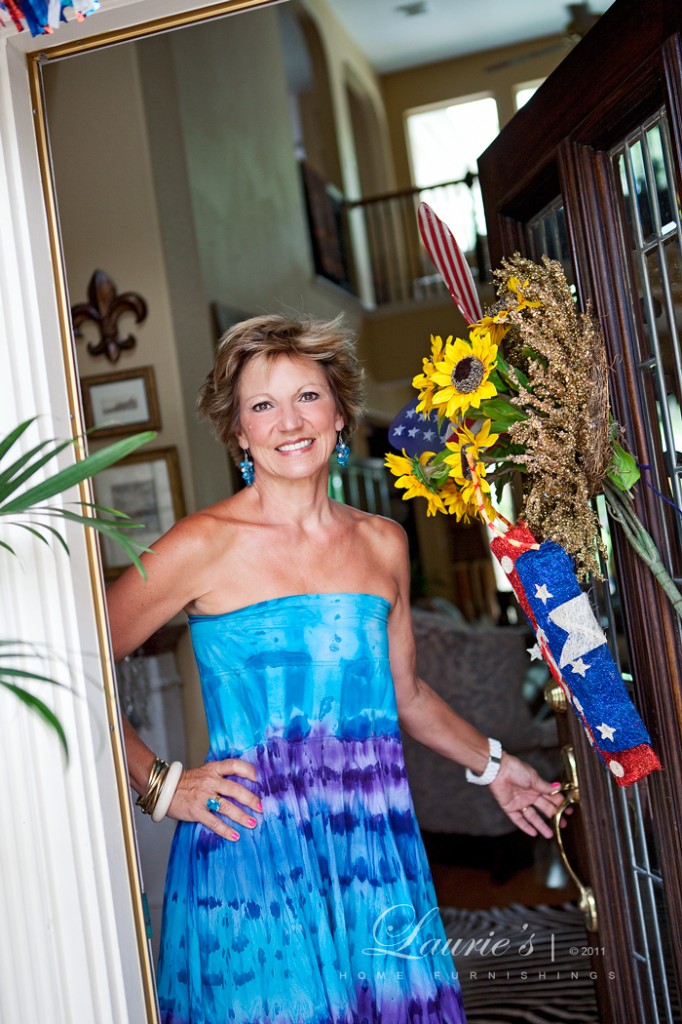 Meet Marcia Pratt, interior designer with 31 years of making the homes of clients and friends alike ever so lovely.
Lots of Laurie's accents – vases, art, knick knacks and furnishings
mixed with her collection of antiques and international finds give this home
conversation pieces in every nook and cranny.
Makes sense she would master the art of beautifying a home considering she's moved 17 times! Whoa nelly!
Marcia has designed for the  Ambassador to the United Arab EMirates,
the superintendent in Abu Dhabi, and many villas and offices for Mobil in Abu Dhabi, UAE as well.
Marcia's home is filled with many fine collections from around
the world and all accented with a dab of Laurie's here and there to complete the look.
We asked Marcia to share with us some of her design insight and you can read below what she told us.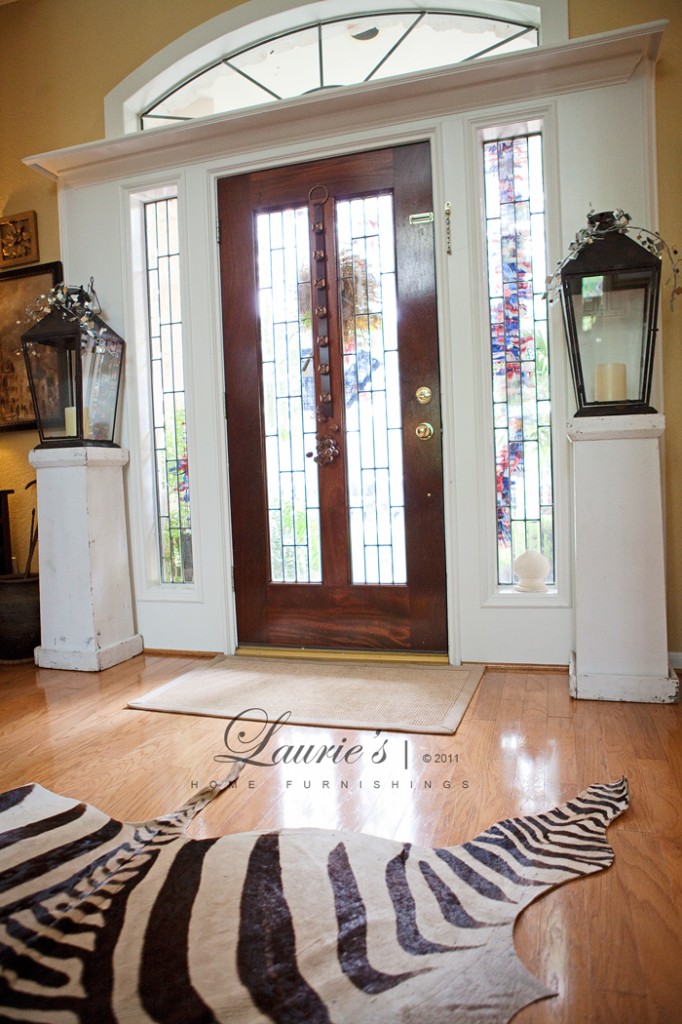 Beautiful lanterns from Laurie's. Marcia has 20 of these!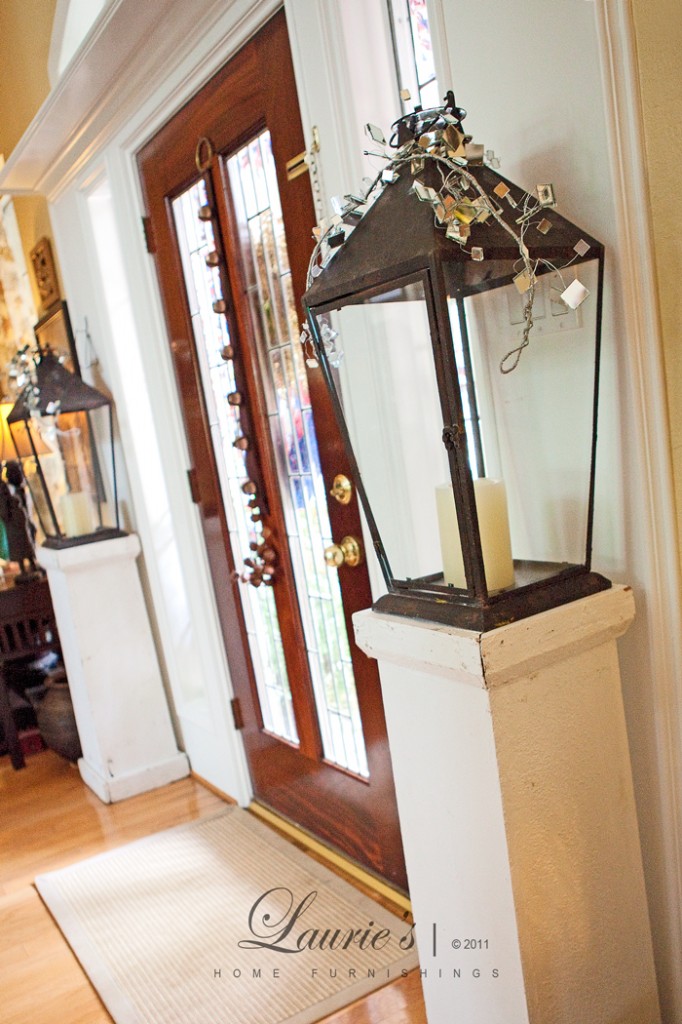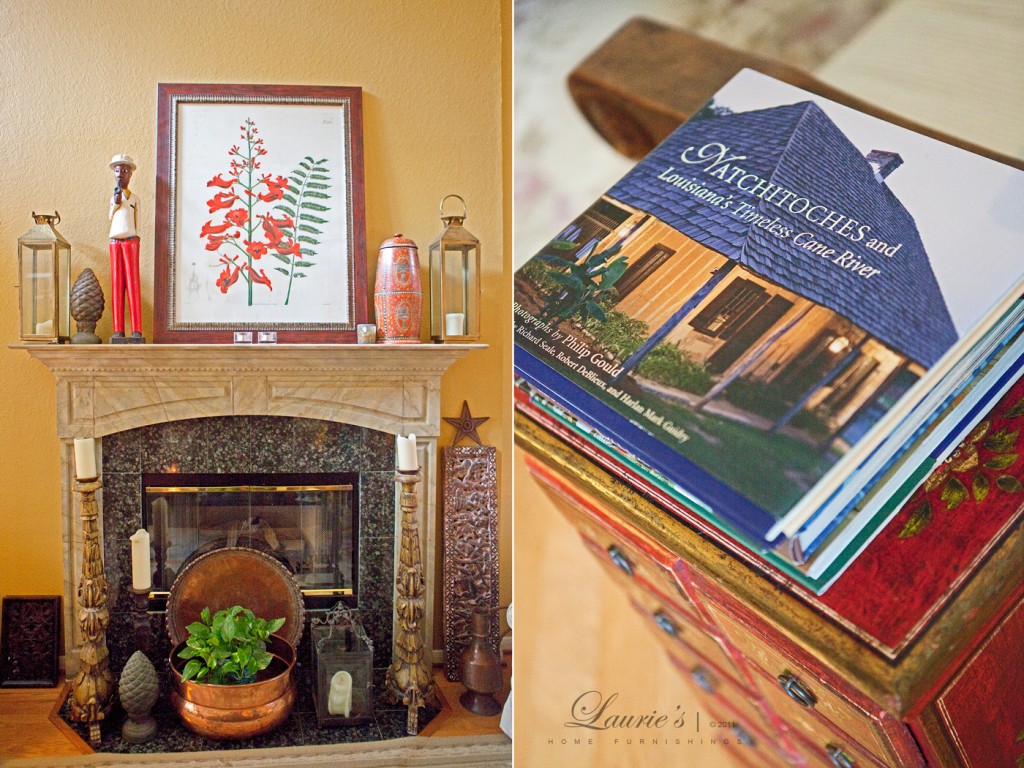 Gorgeous botanical print from Laurie's. Sidenote: Marcia is from Natchitoches, LA… the setting of the 1989 movie, Steel Magnolias.
Marcia sounds like she could have easily been a part of the cast with her so sweet-as-pecan pie conversation!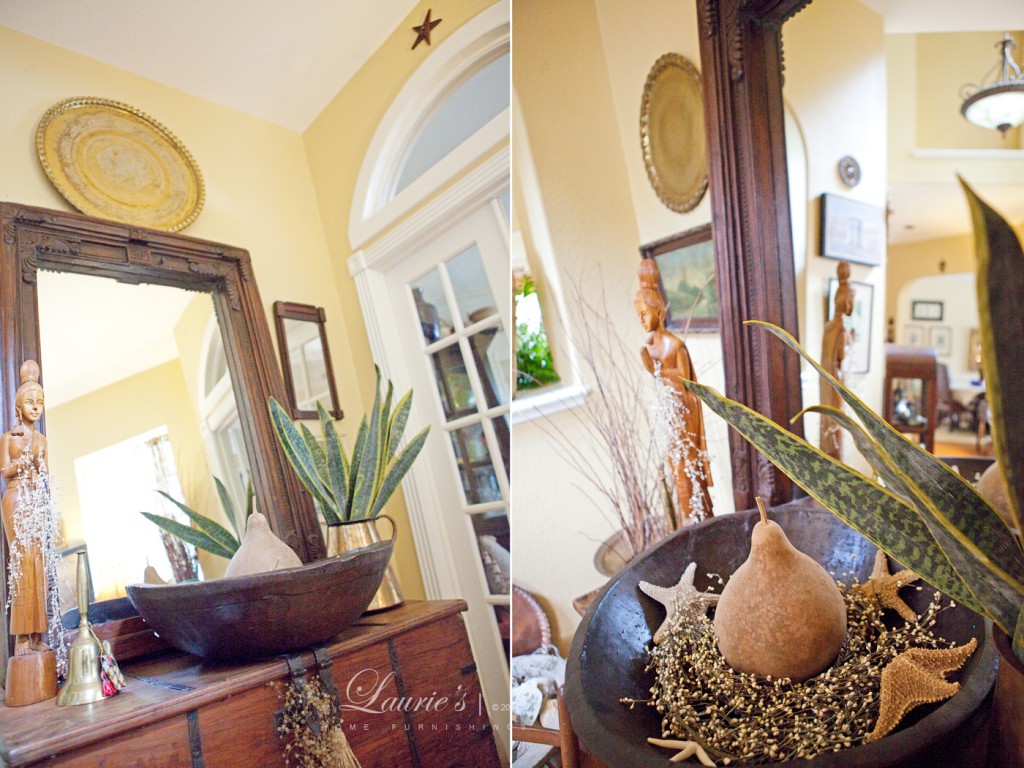 ***  What major influences does your house incorporate? *** 

International travels. We have had the opportunity to travel and shop
(those two things go together much to my husband's dismay)
and get a feel for other cultures. It's so fun.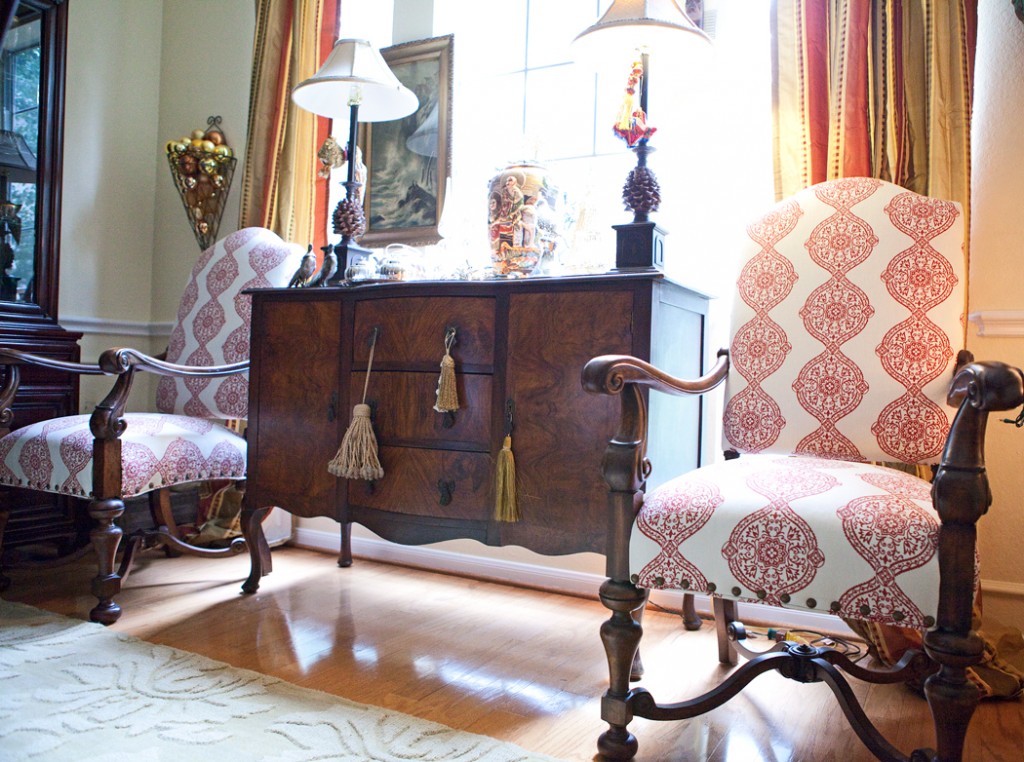 Gorgeous chairs and lamps purchased at Laurie's give Marcia's dining room a sophisticated yet homey feel.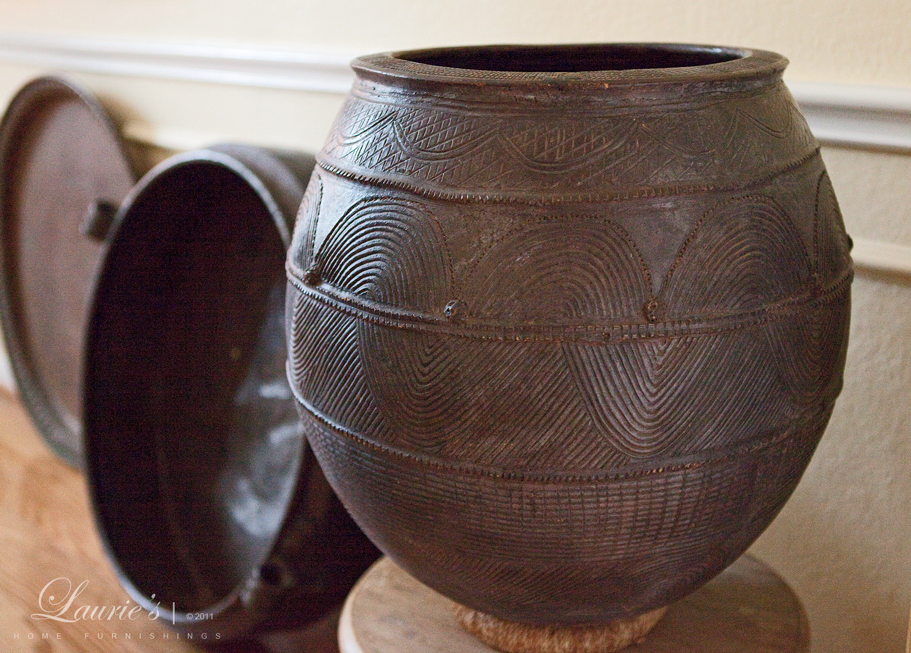 ***  What is your approach to home design?*** 

Being comfortable in your own home, calling it your living space. Like a great pair of "go to" shoes and jeans.
I have a college-age daughter and I am so happy that she is learning from me.
Actually sit in the couch, sit in a chair, sit in a dining table chair before you buy it.
It might look great, but sits bad. Keep looking it's out there.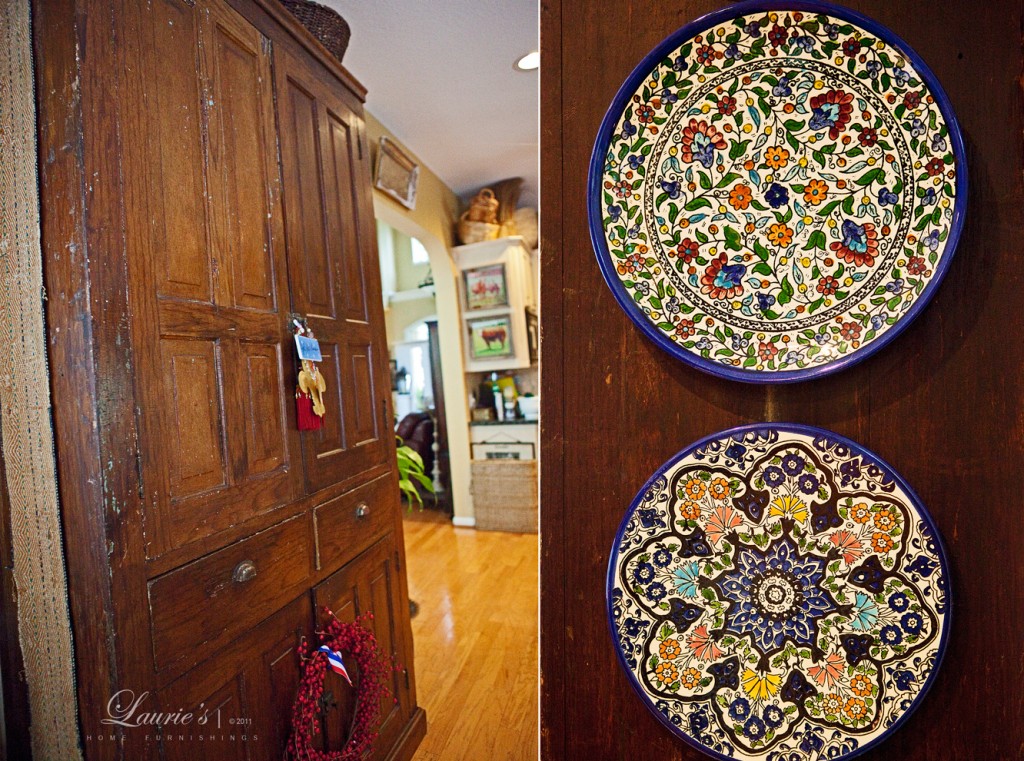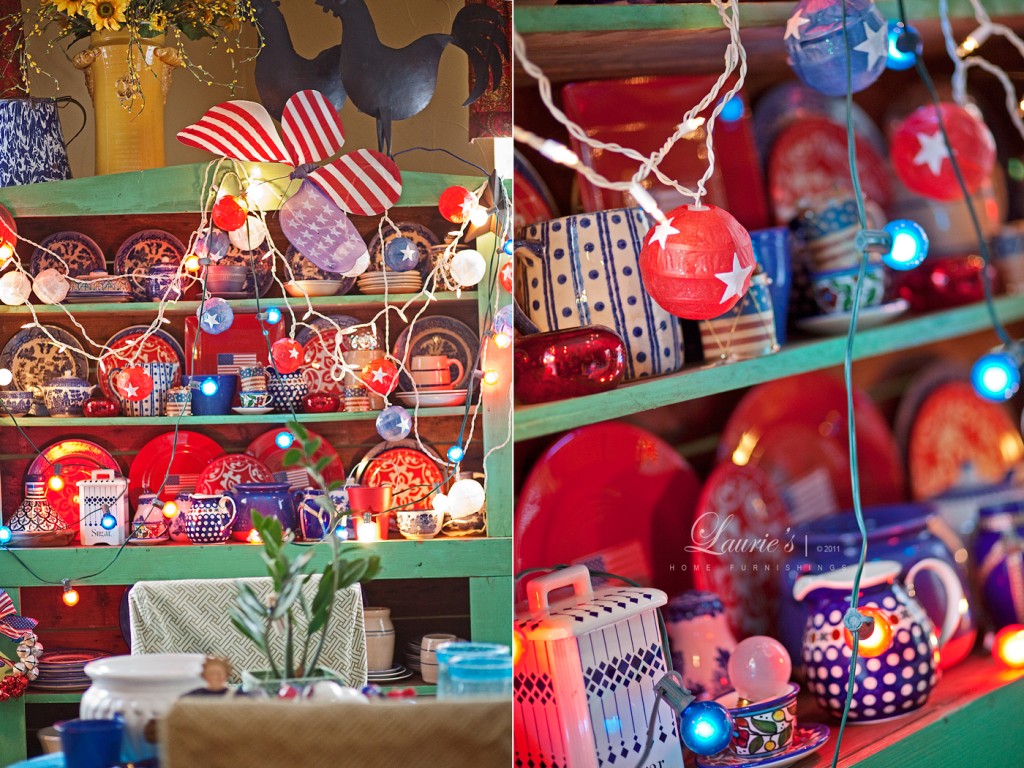 ***  What is  your favorite space in your home? *** 
I love something in every room of my house (I have moved 17 times and have decorated many spaces)
but I think at this home, the best if our master bedroom. It's done in white for summer, has big windows overlooking the pool
and is so calming. A big ceiling fan, nice lamps and my husband doesn't even complain anymore,
We have 8 pillows plus the four we sleep on (now thats love).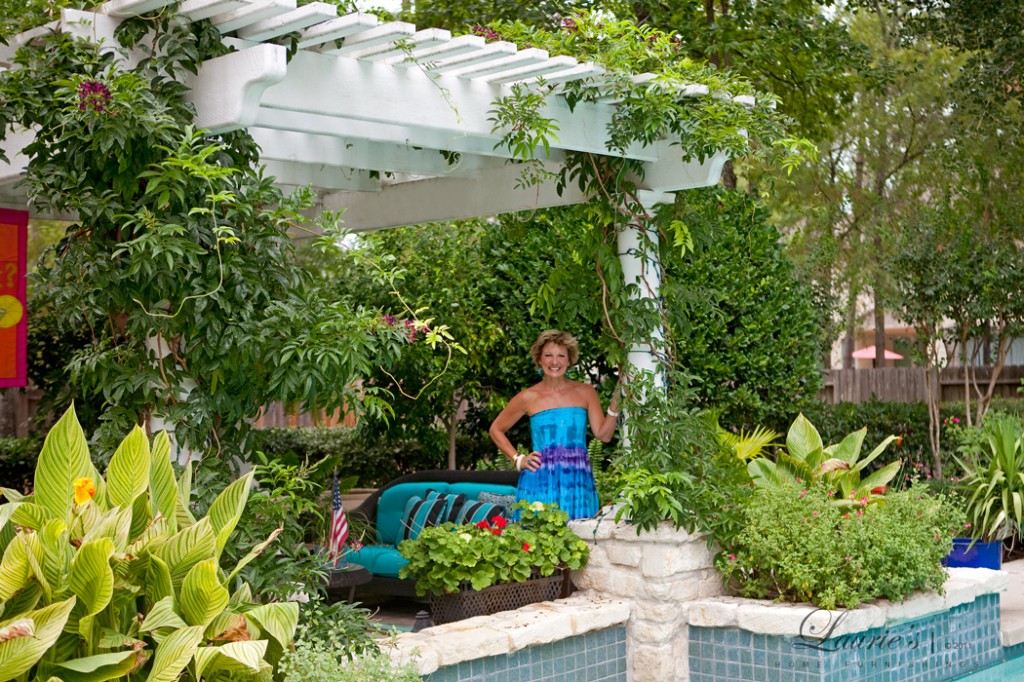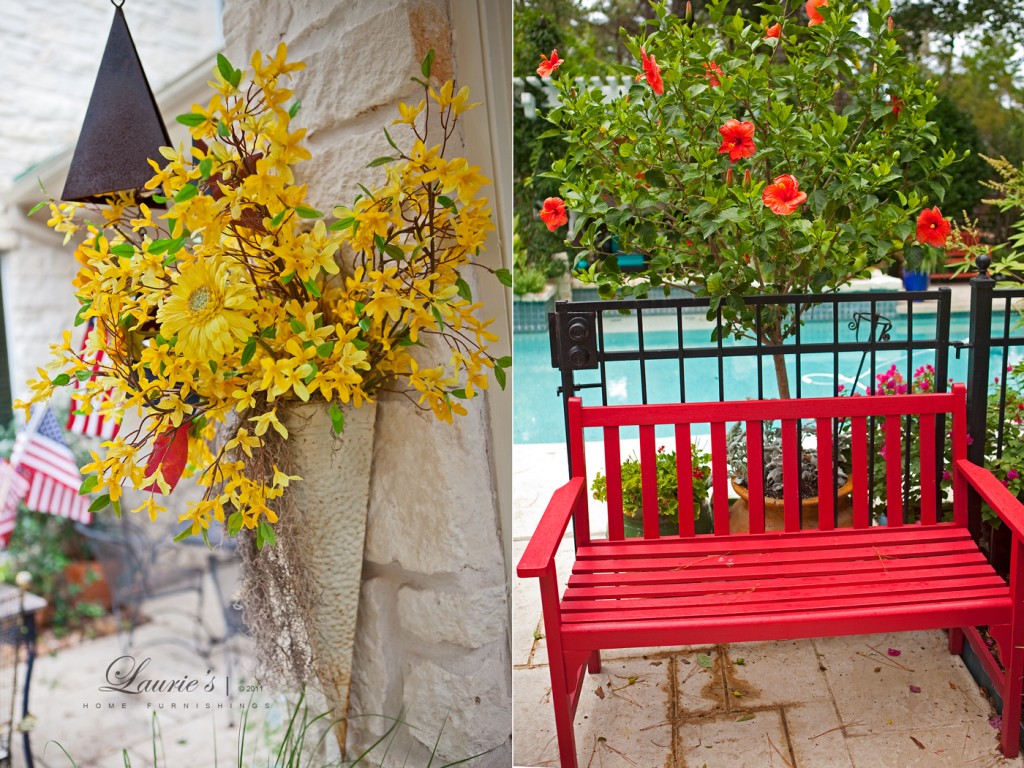 We'd like to thank The Pratt Family for giving us a chance to peek in and see how it all comes together so beautifully.
See you at Laurie's Marcia!