When you need a place to revive all you have to do is make a pit stop at the adorable beach bungalow of Martha Kean, which was the latest stop in our Aunt Laurie in Your Home tour.

A Laurie's regular, Martha is a design specialist whose talent is apparent throughout her home. Contact her for a consultation at marthaakean@gmail.com.
Our first impression of the home was a feeling of freshness, from the fruit to the natural light, from the linens to the ocean view. Come inside and you'll see what we mean.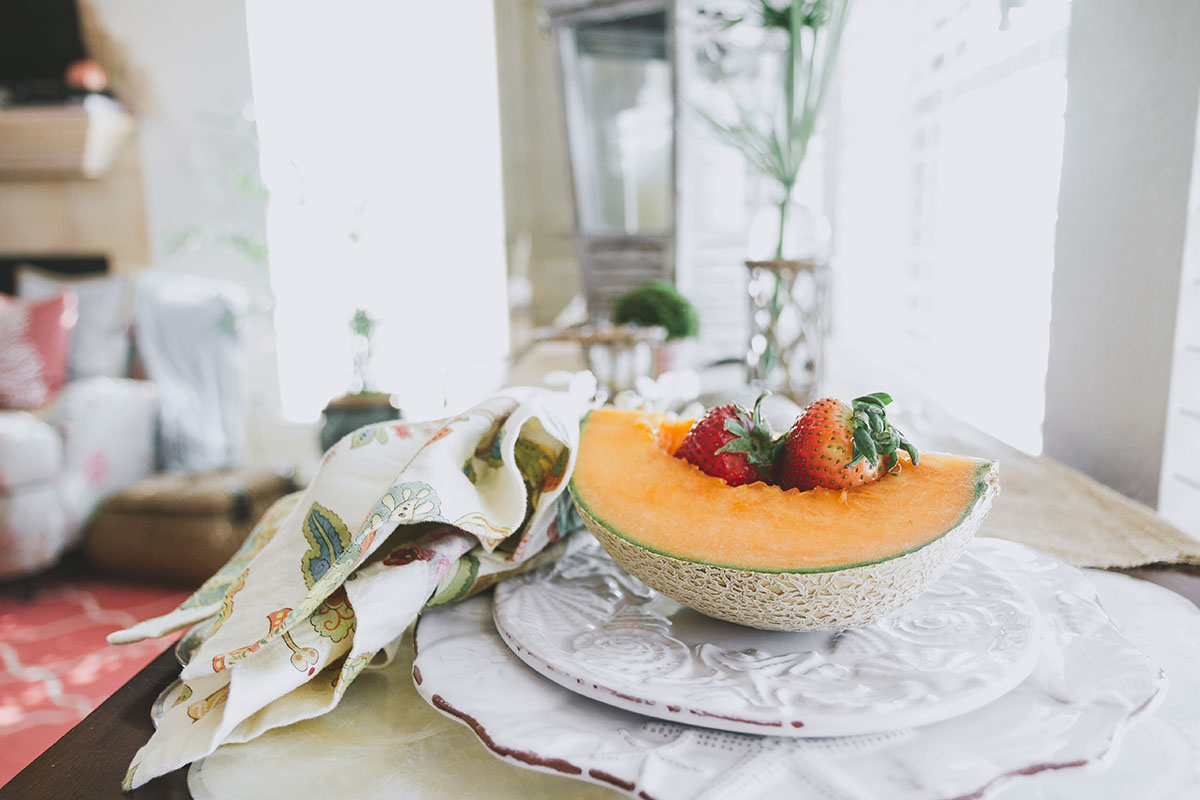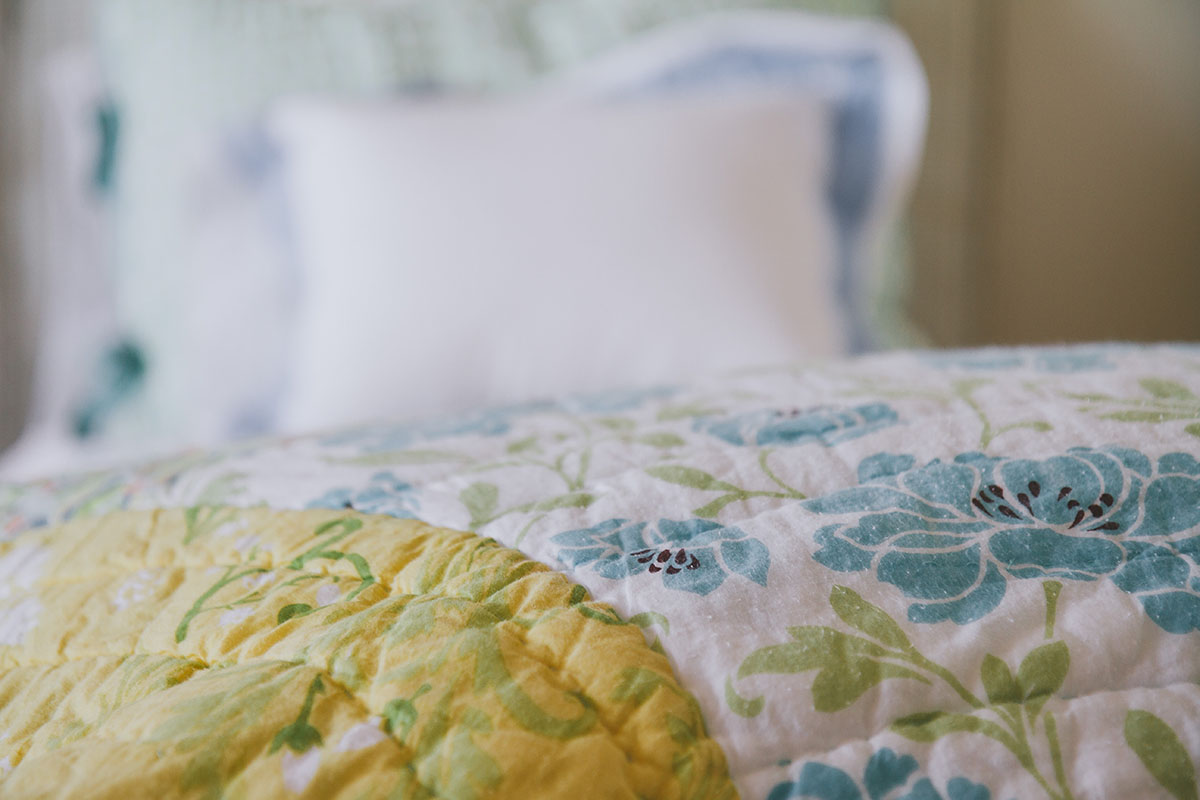 Porch
The charm starts at Martha's cheery front door, where you can take in two dramatic views. One comes from the grand expanse of ocean. The other comes from the porch itself, with peppy pillows that beckon you to sit.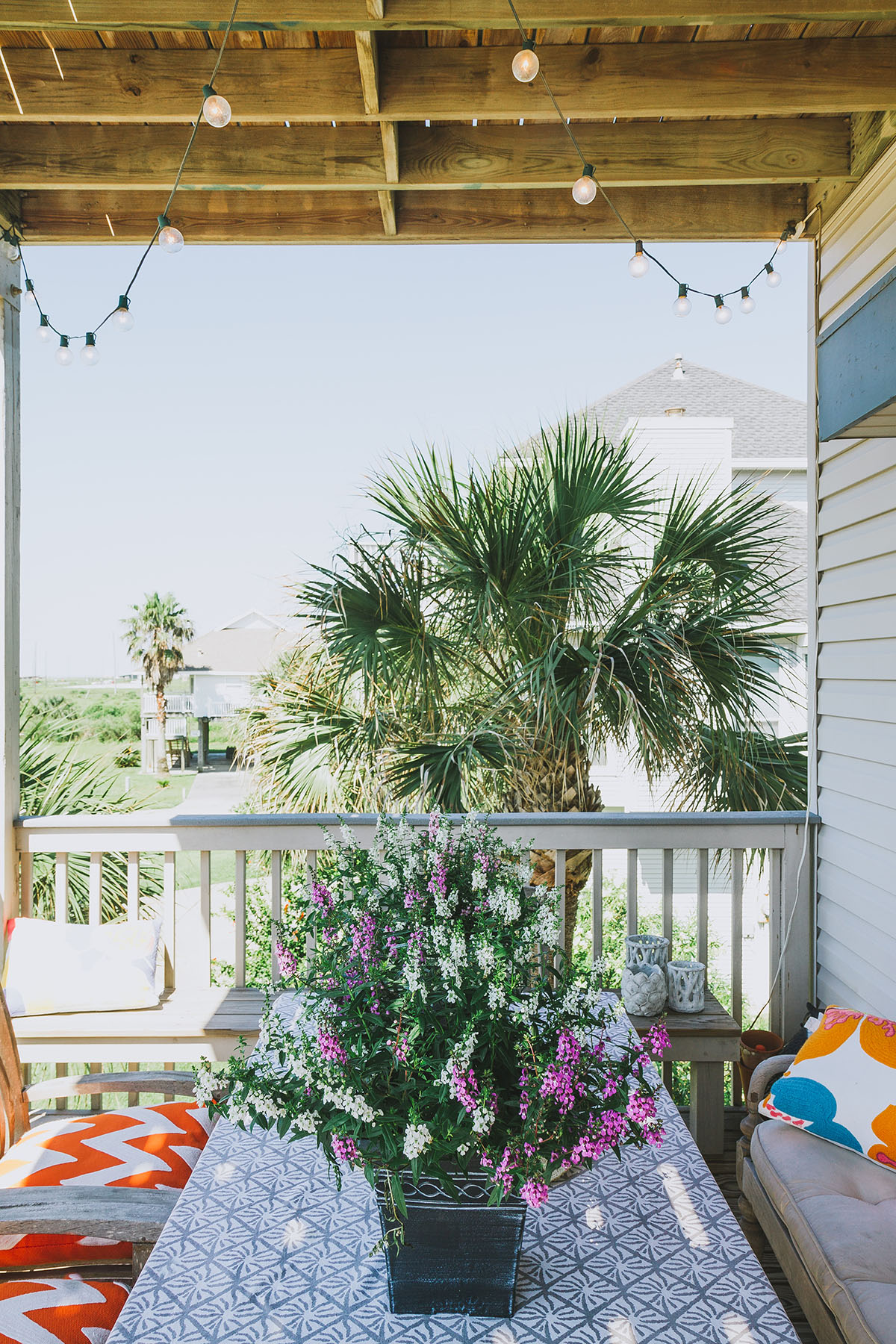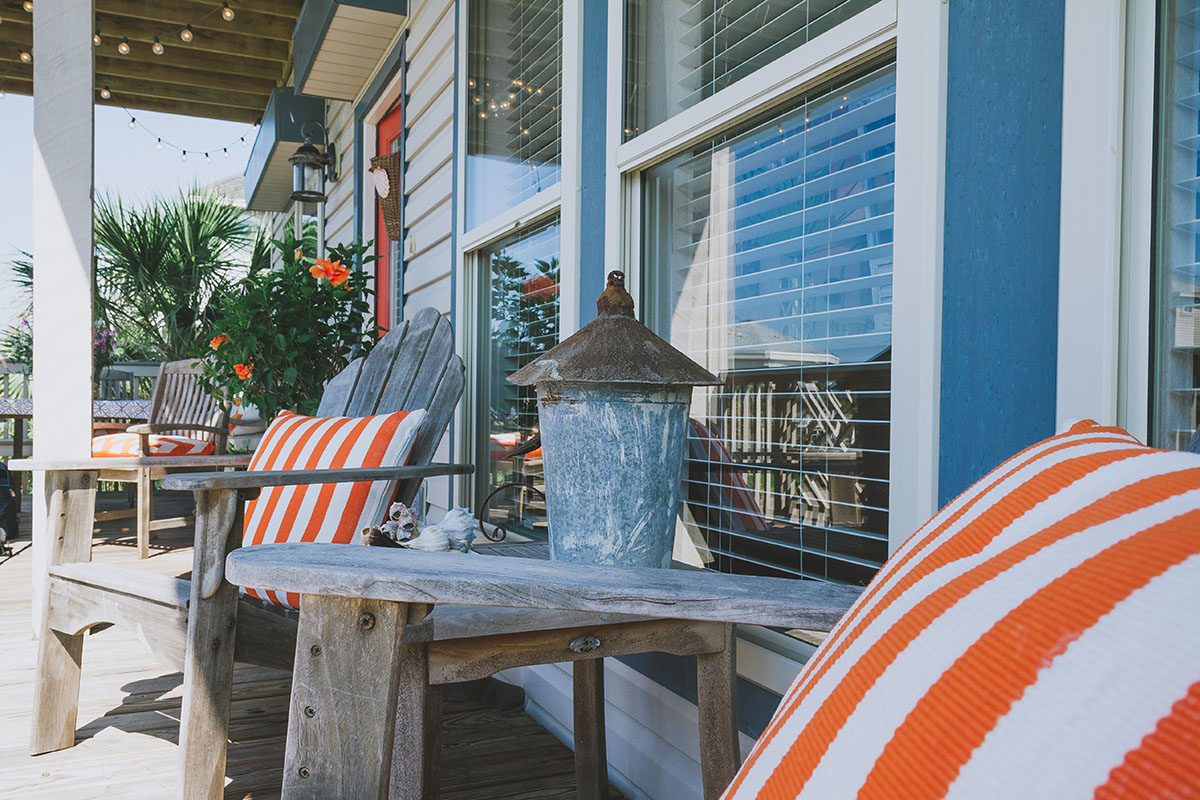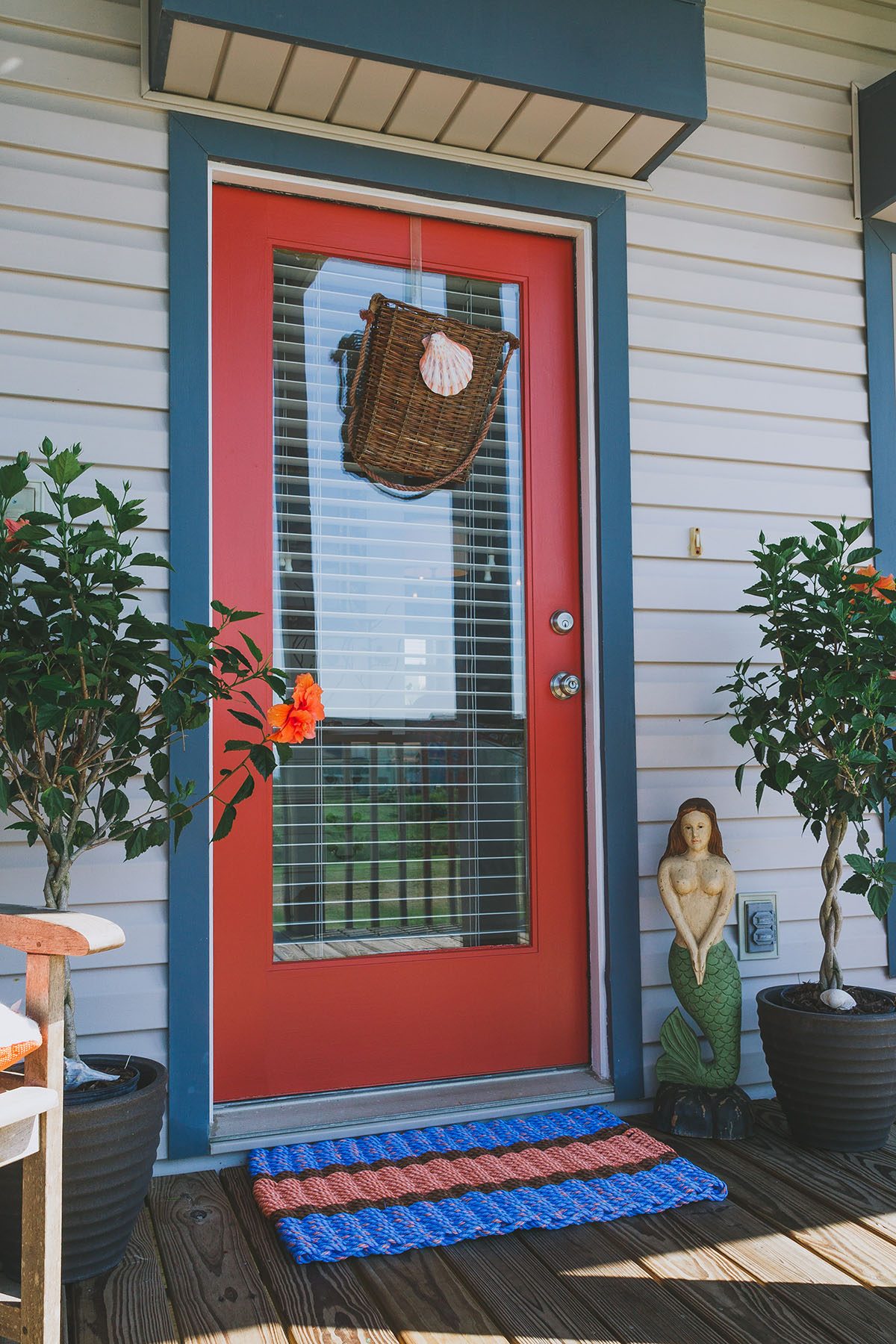 Open Sitting Room/Kitchen Combo
Step inside and gaze at Martha's keen ability to precisely balance just the right patterns, colors and accessories to create a space that's unbelievably fun and inviting without being overwhelming. We want that sailboat chandelier!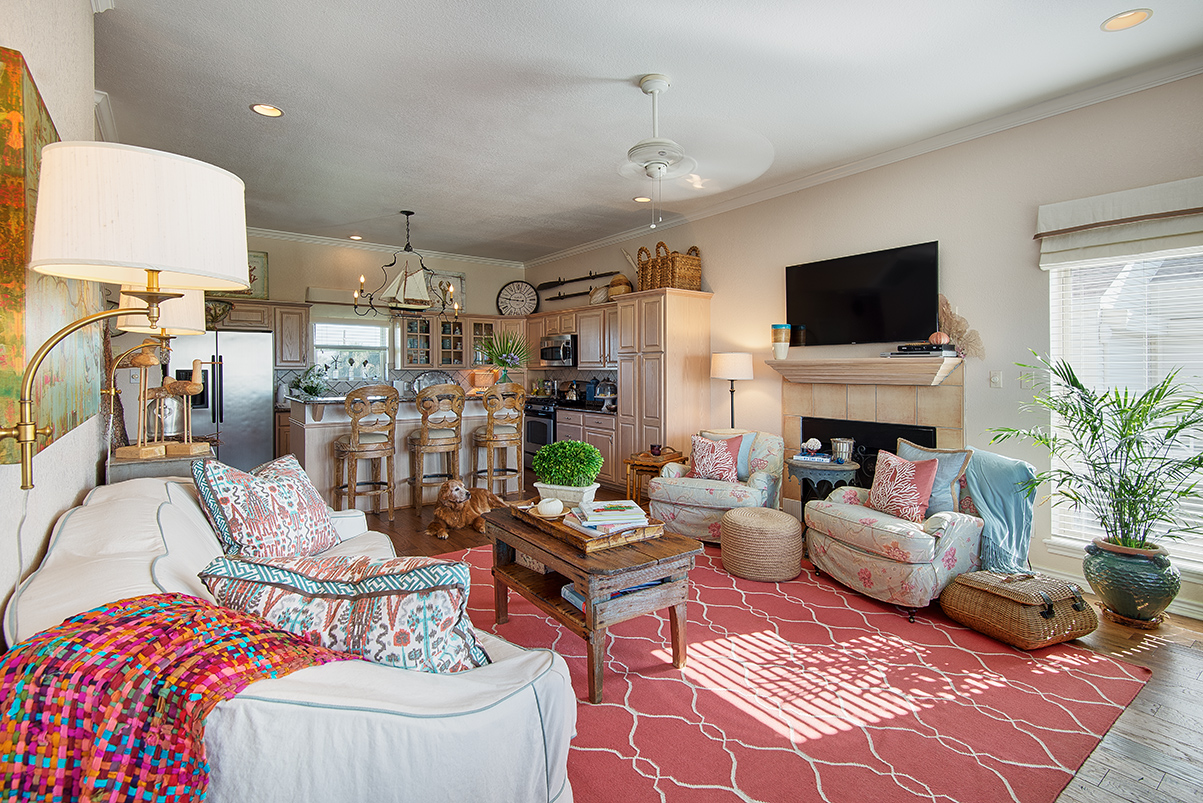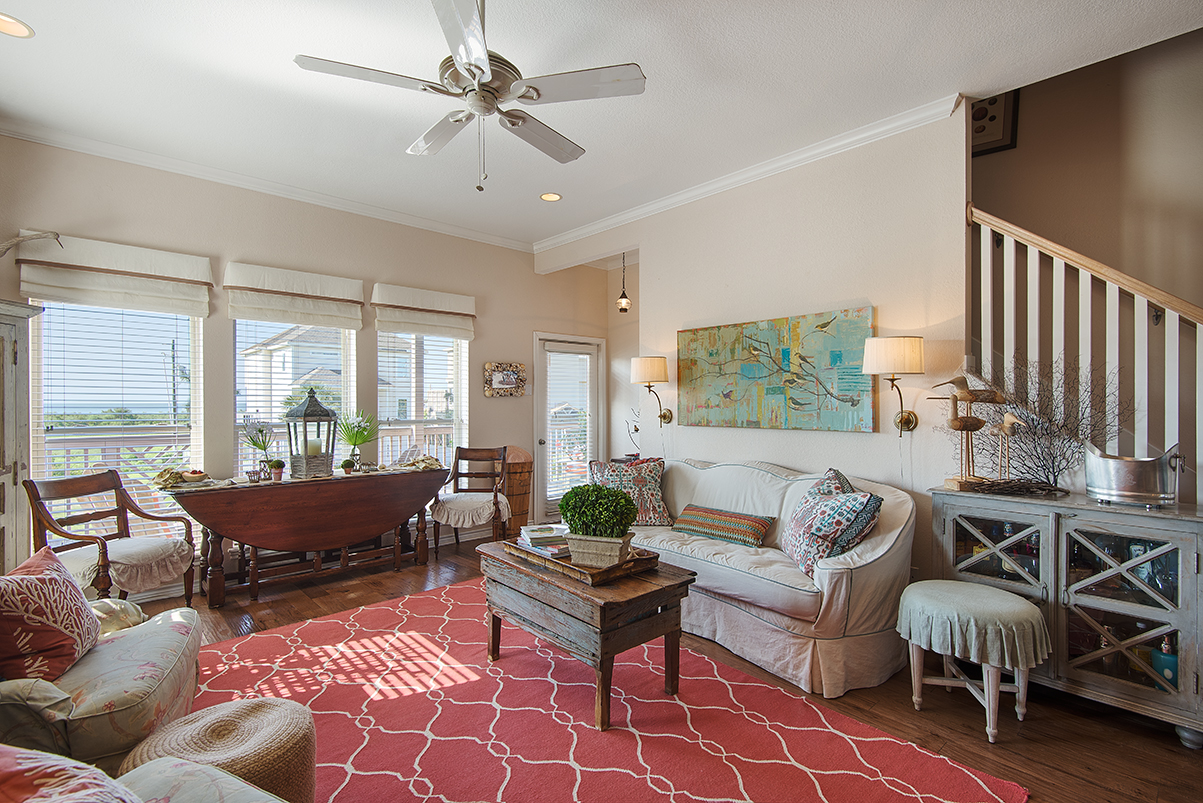 Coziness oozes from every nook and cranny, with rustic lanterns and a cushy array of Dash and Albert rugs everywhere. Martha's sweet dog Annabelle was truly at home – but who wouldn't be?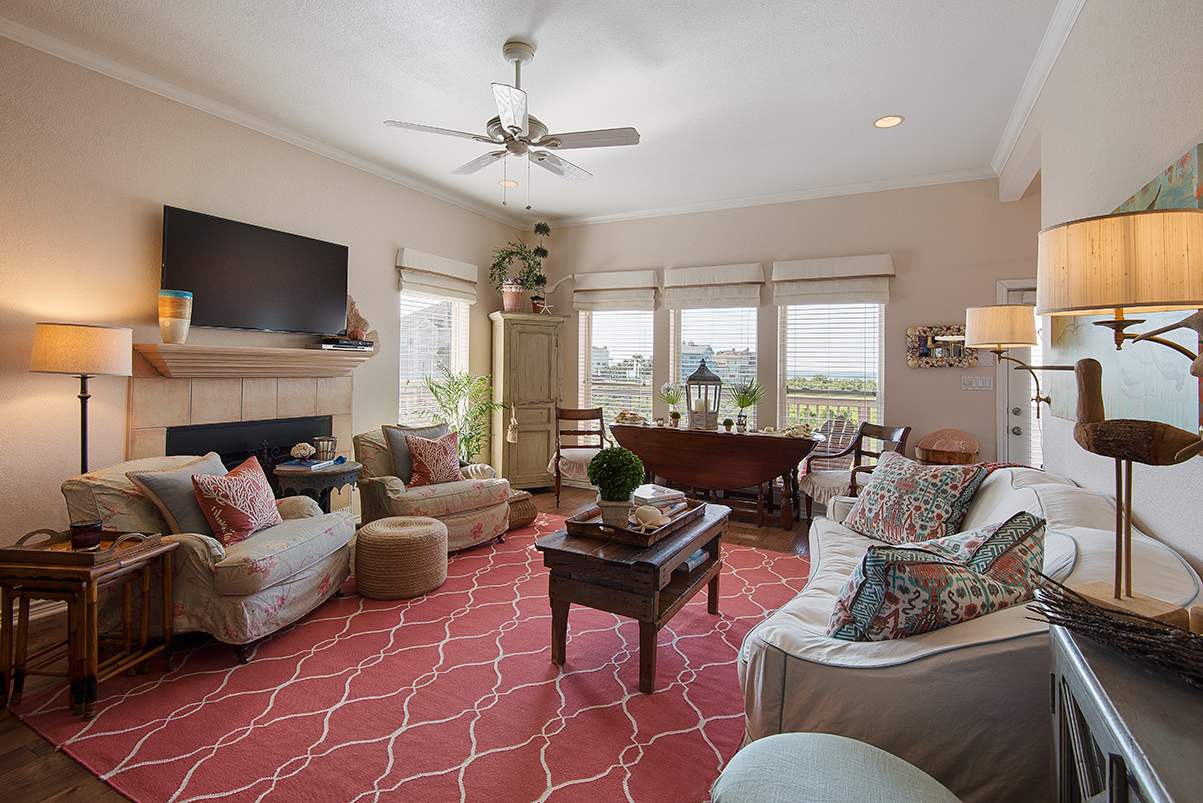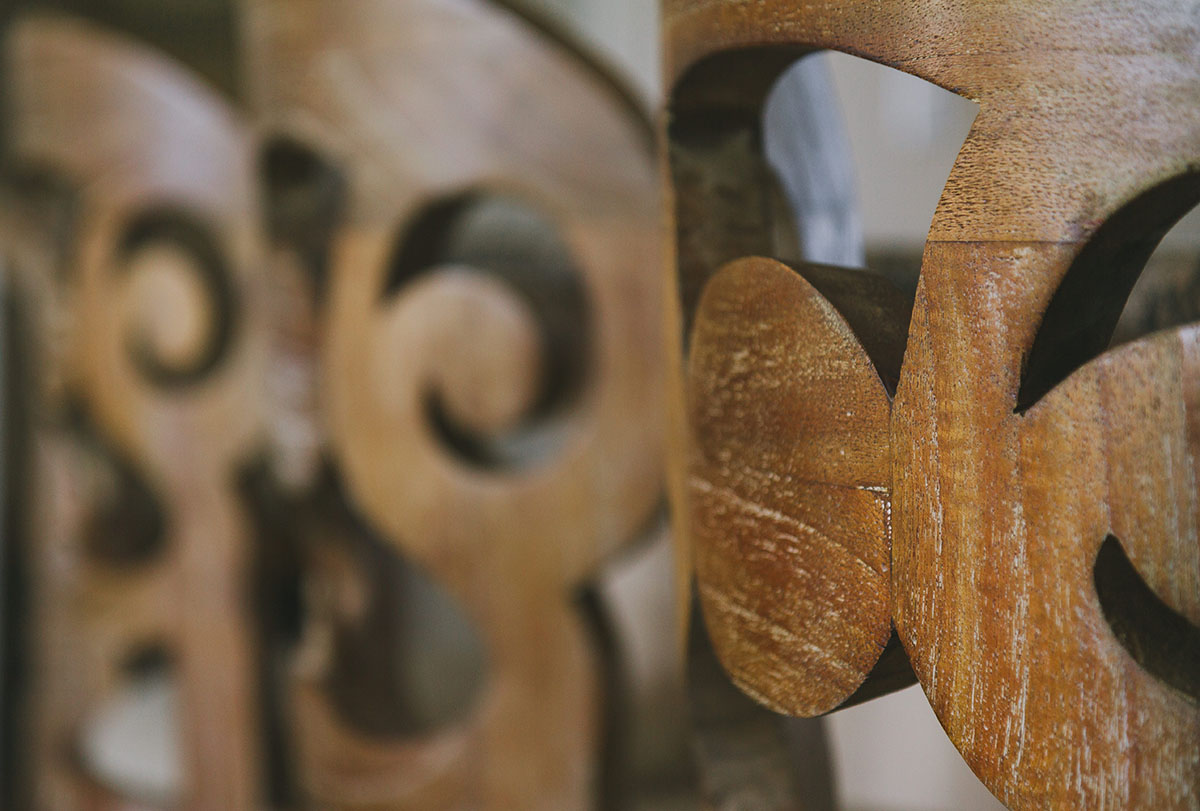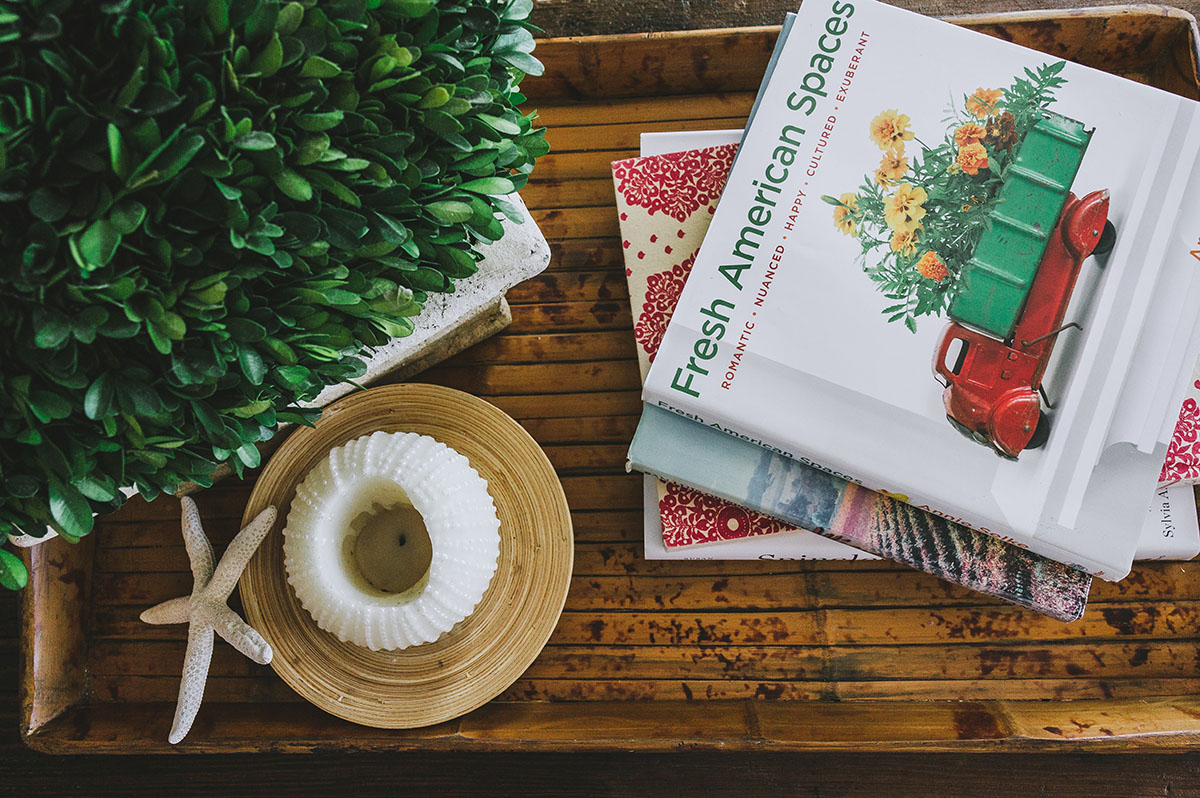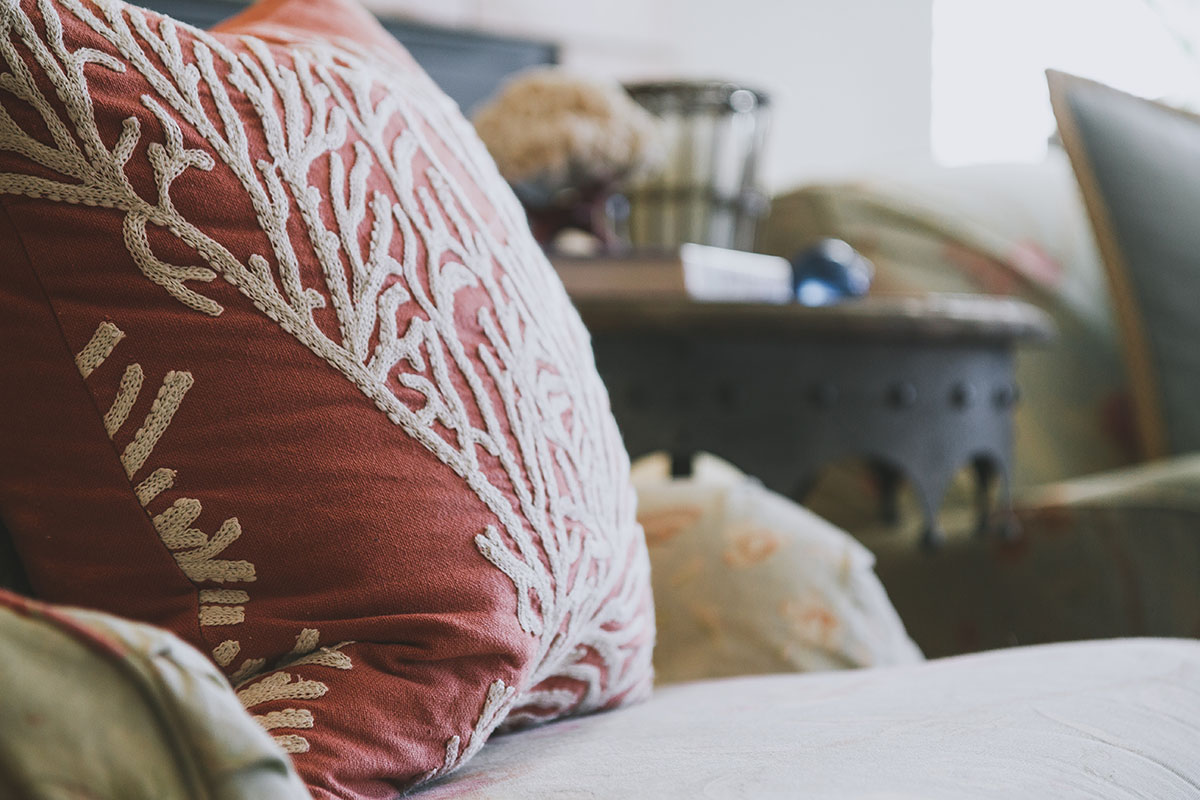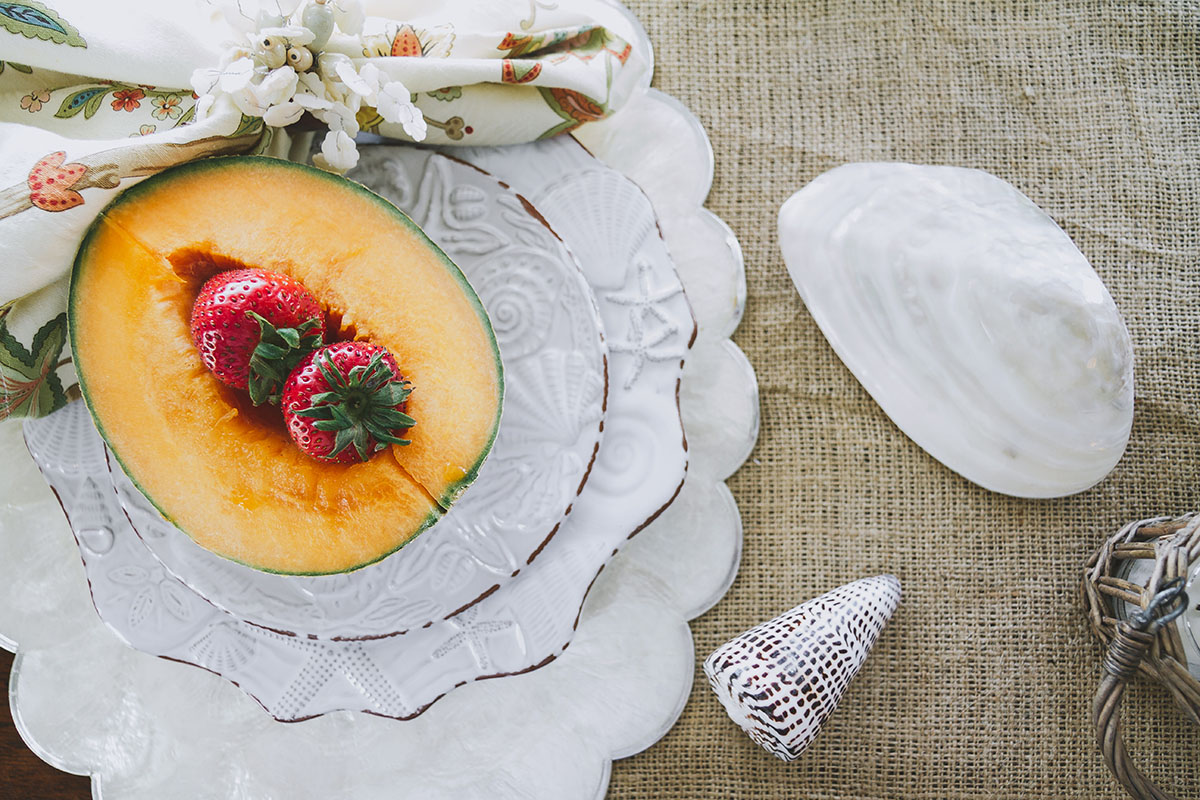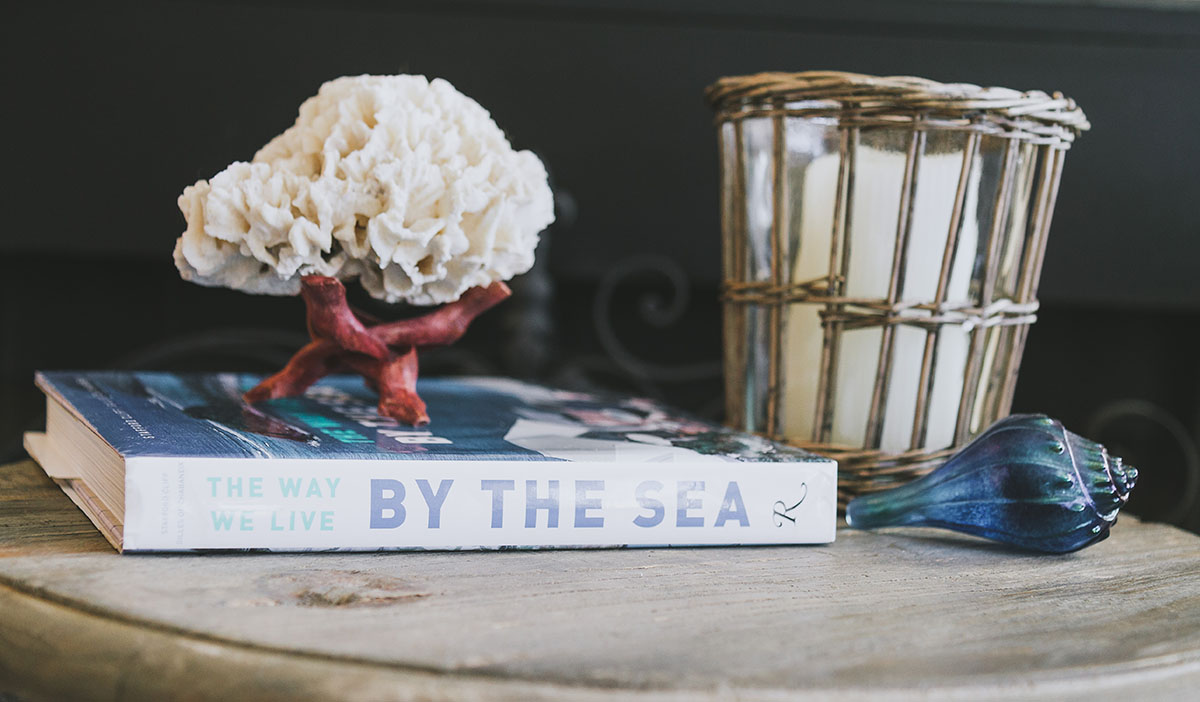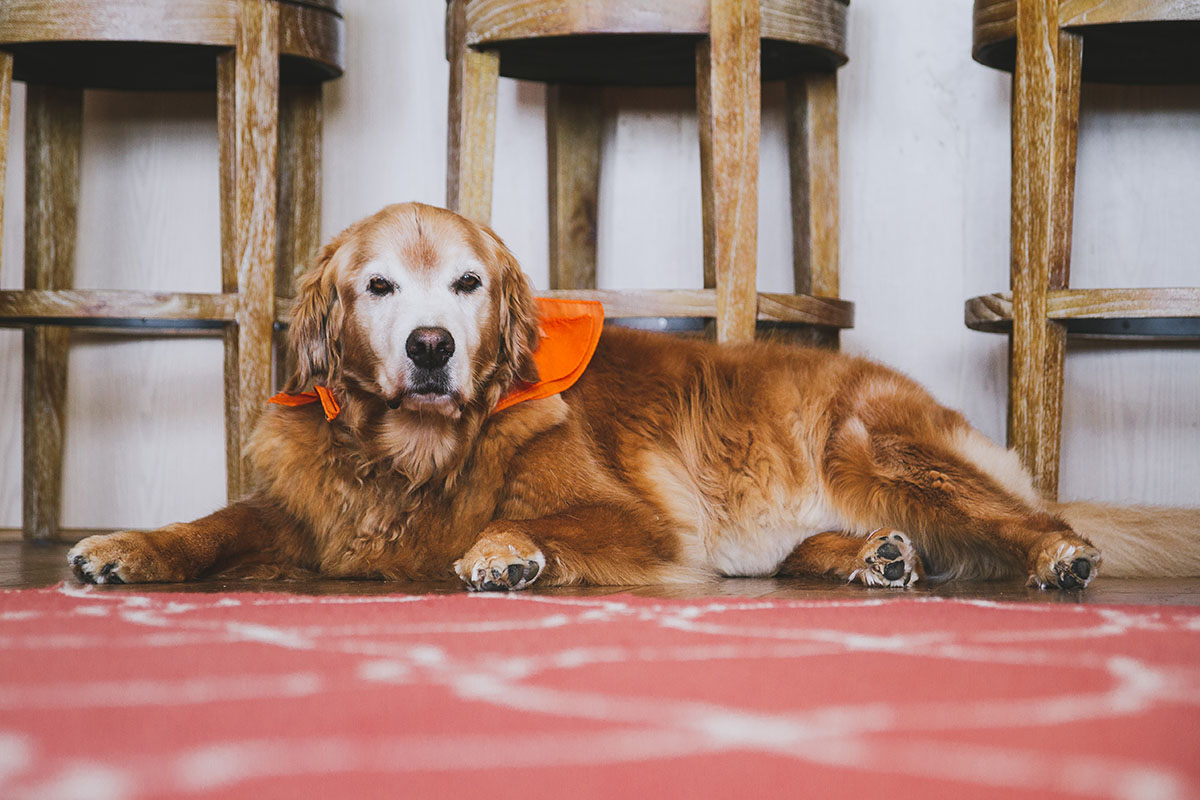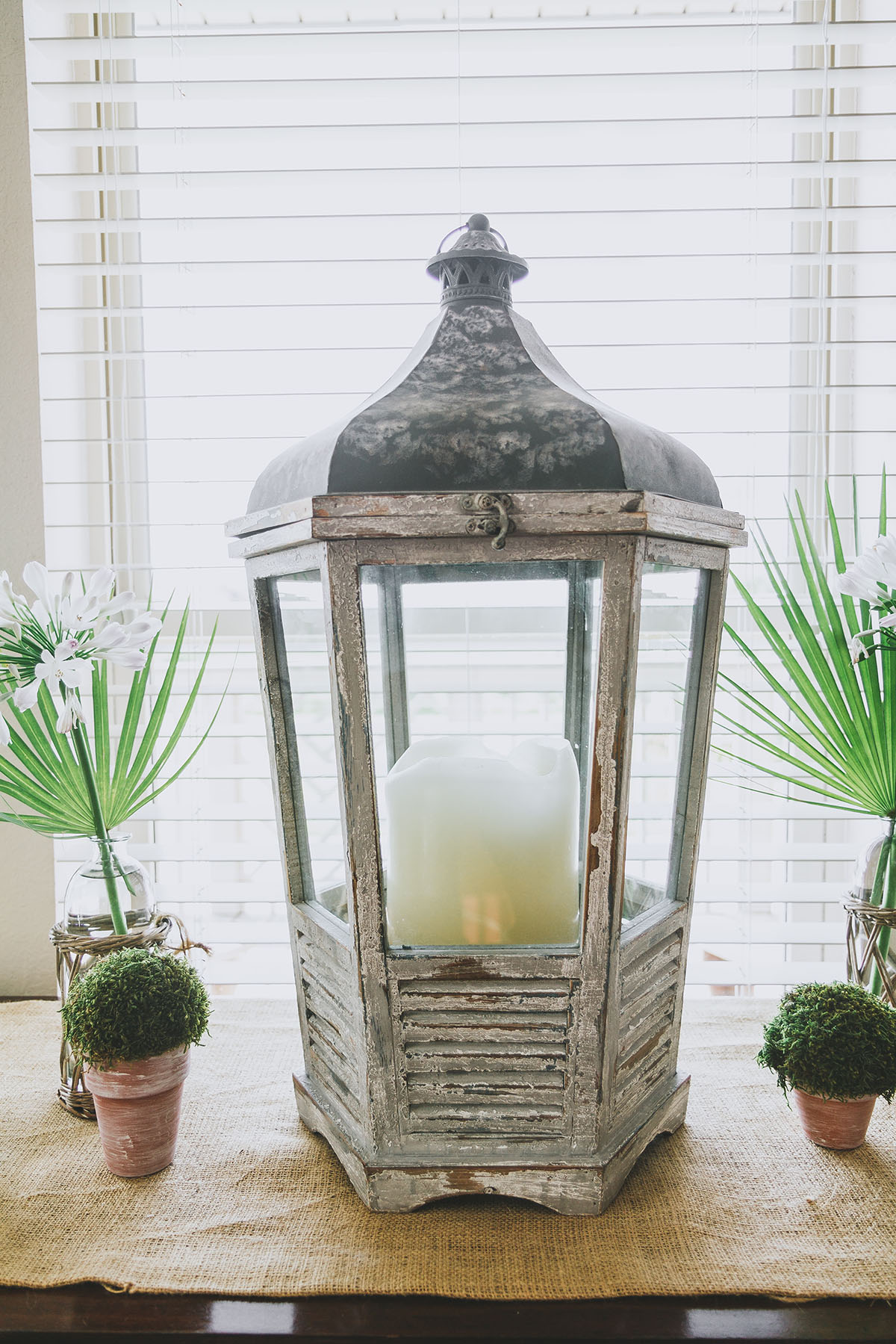 Grandkids' Room
The bunk beds are decked out with Pine Cone Hill linens, while yet another comfy Dash and Albert rug hugs the floor below.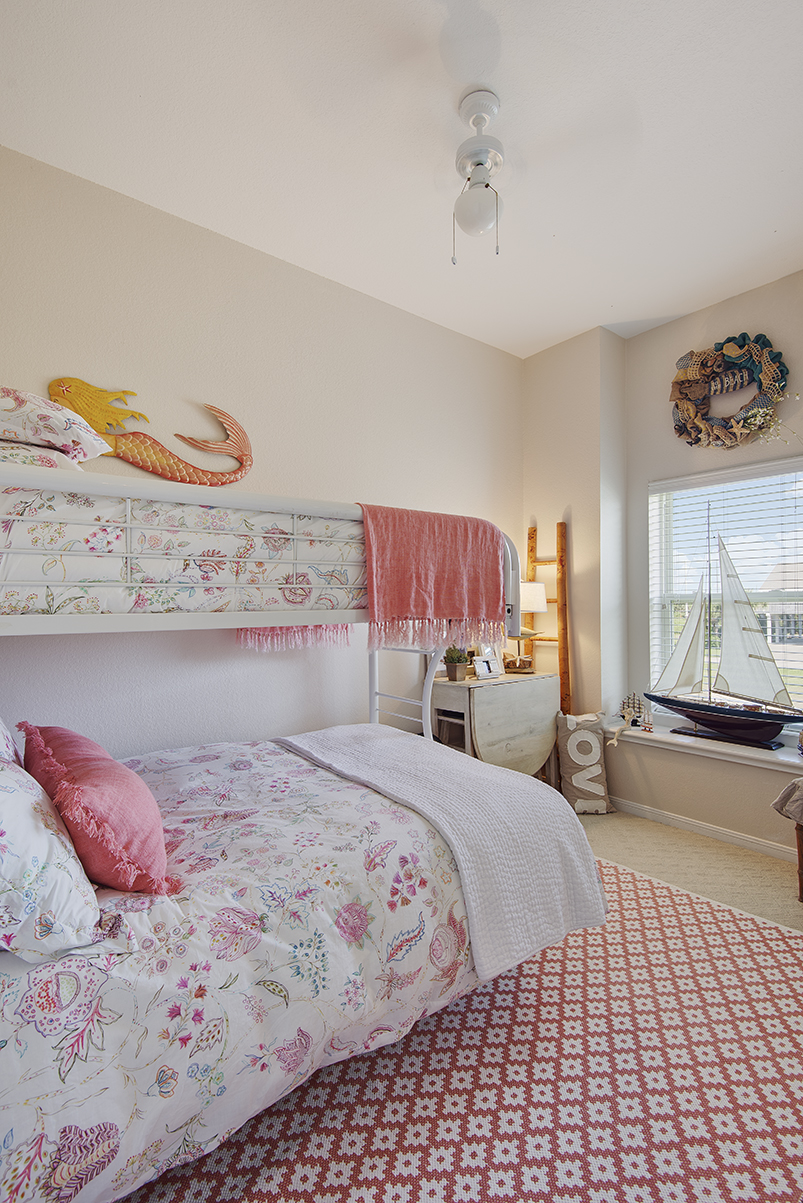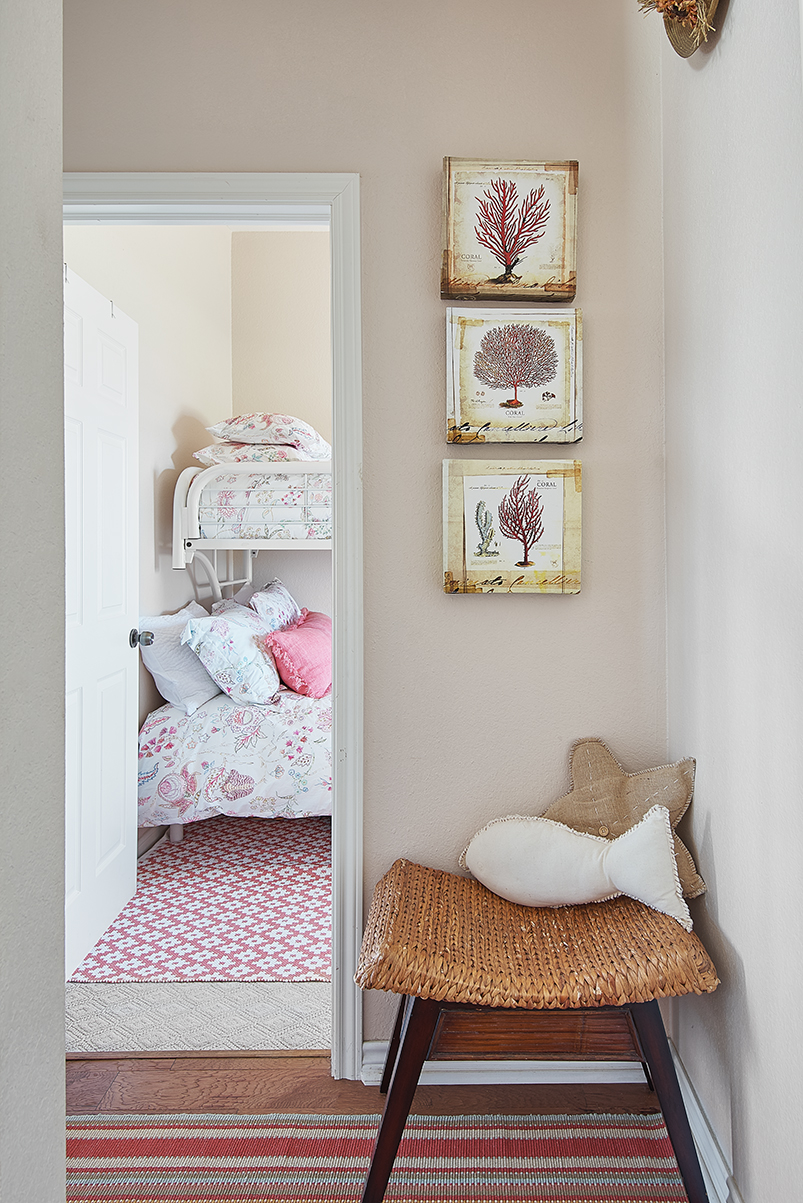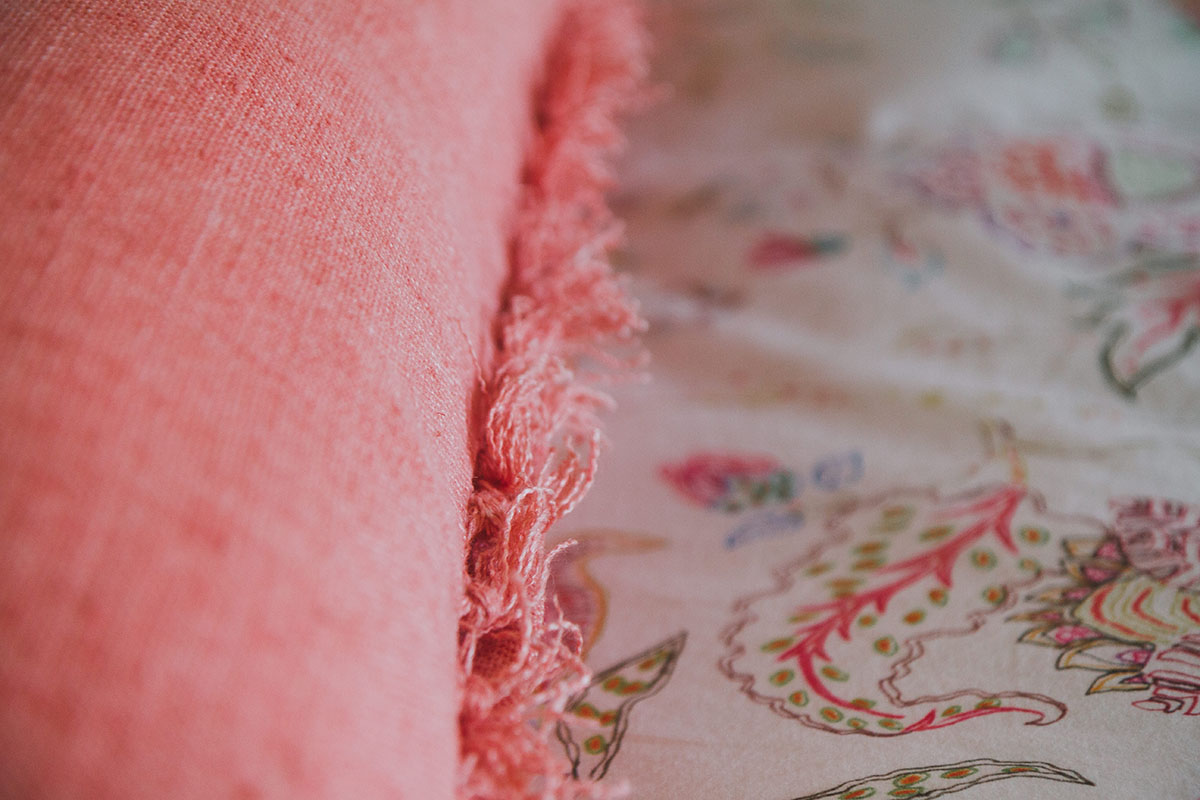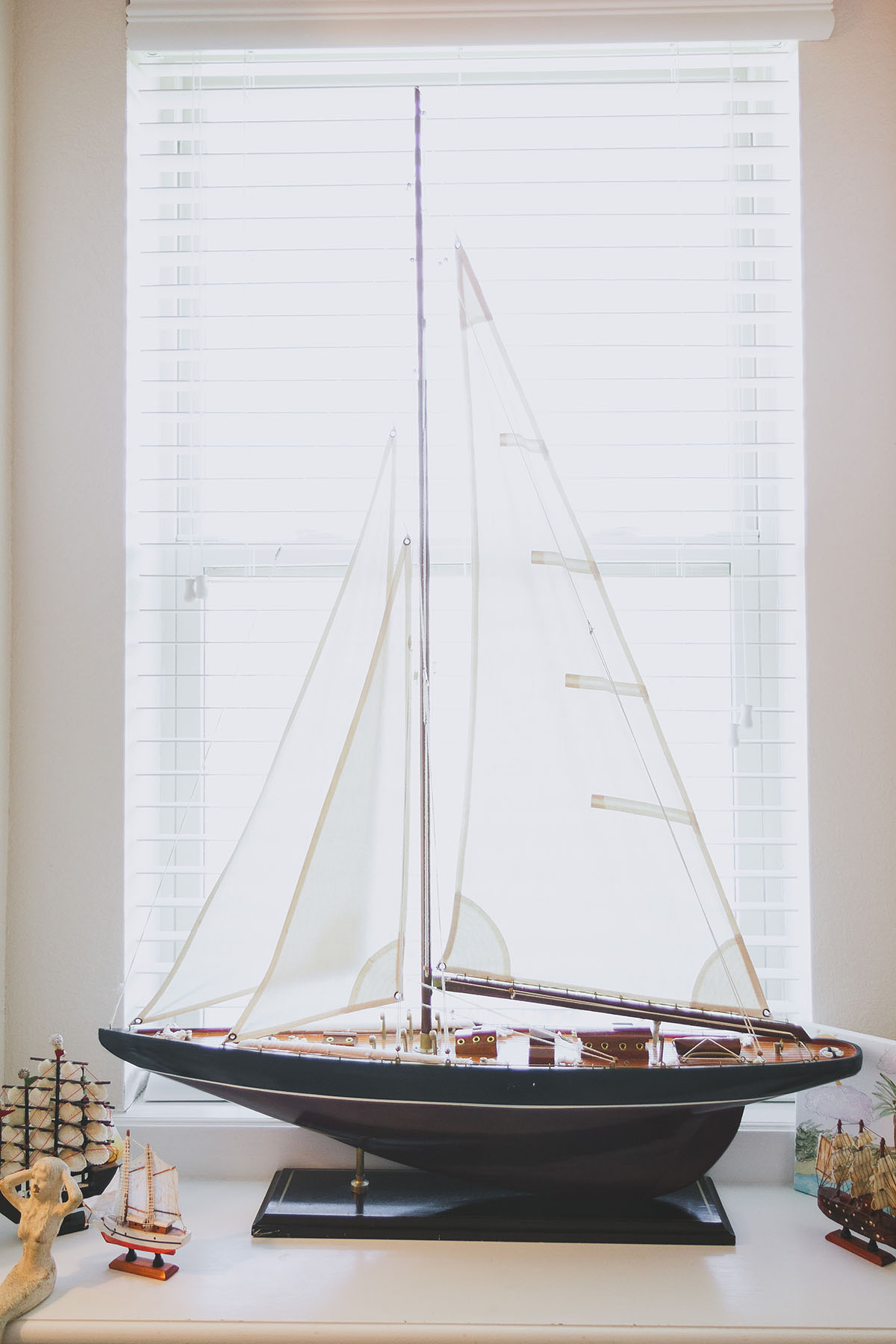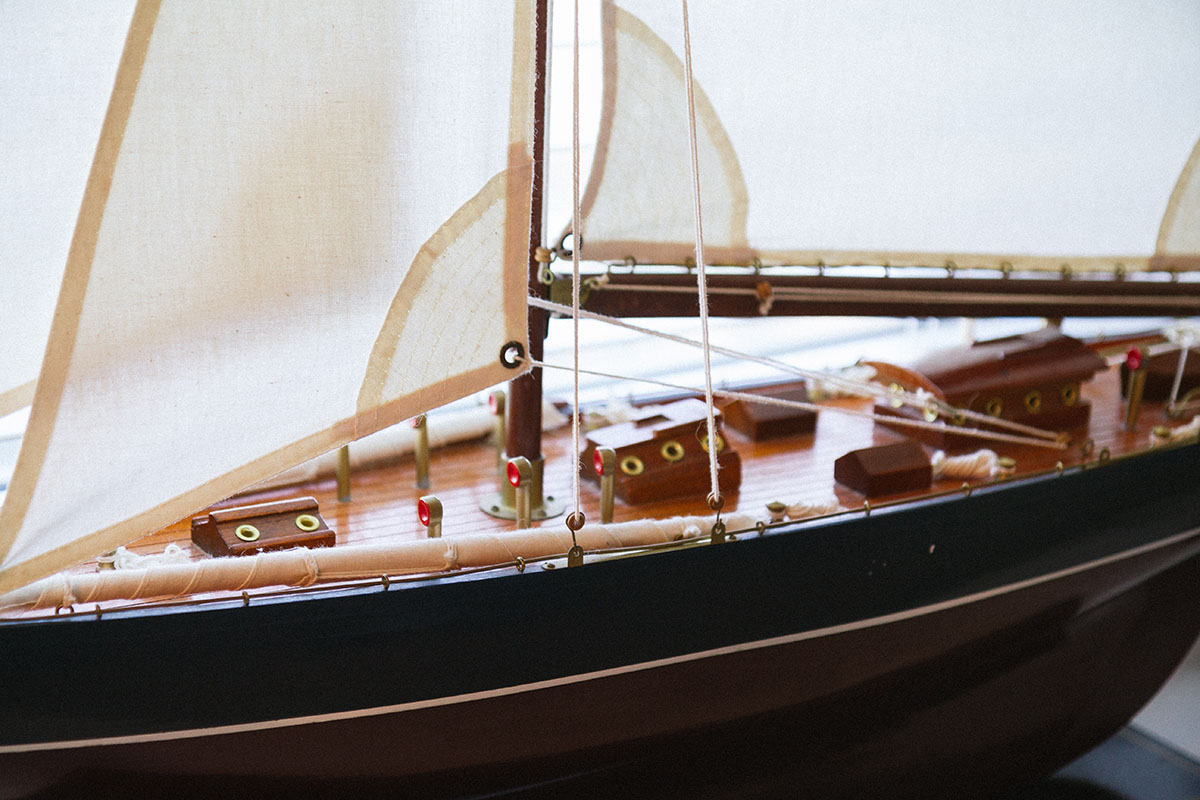 Guest Room
The twin beds are graced with wicker headboards and a nest of Satori linens. An eye-catching dresser and seashell-framed mirror transform what could be a ho-hum corner into a showplace.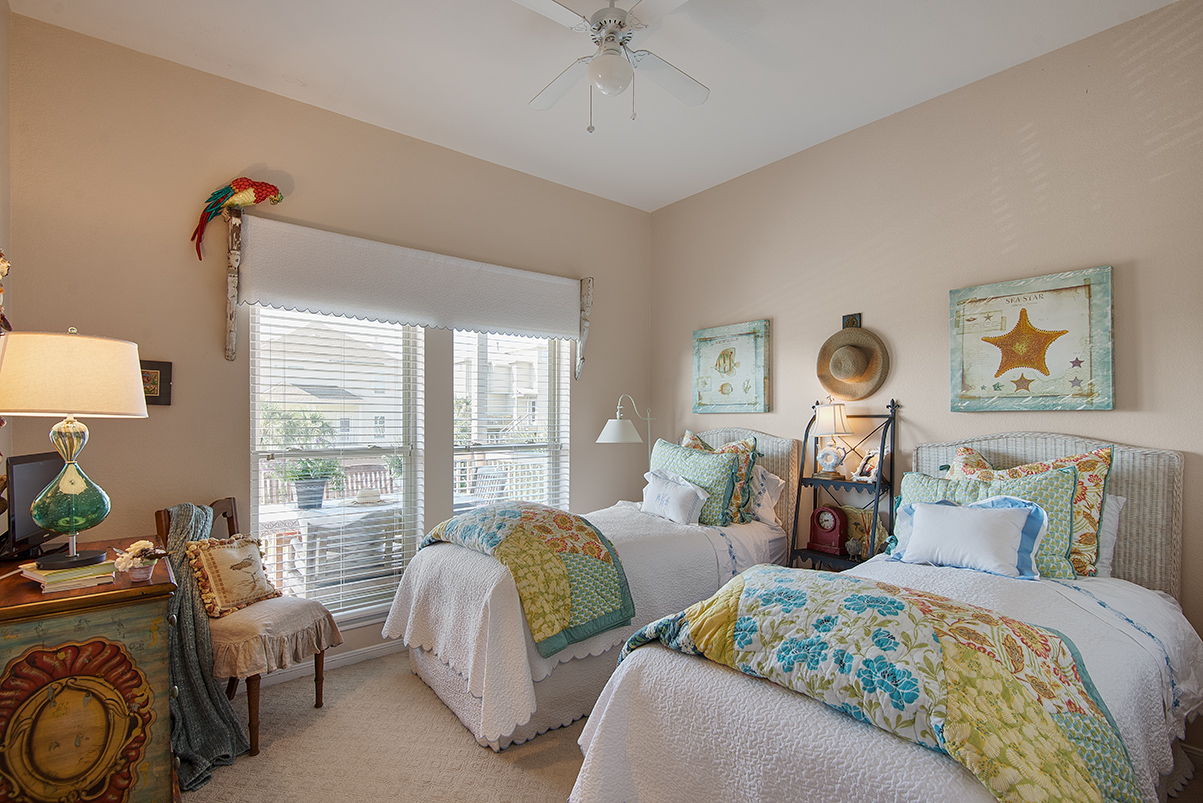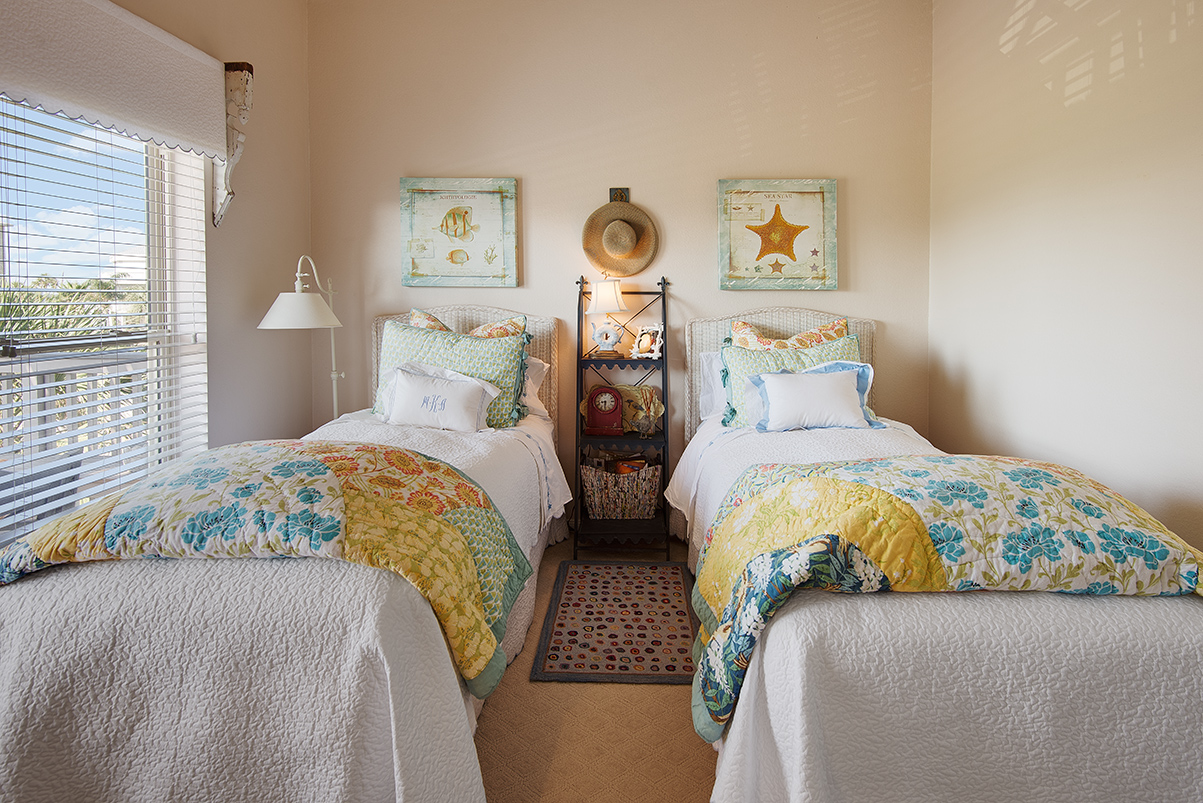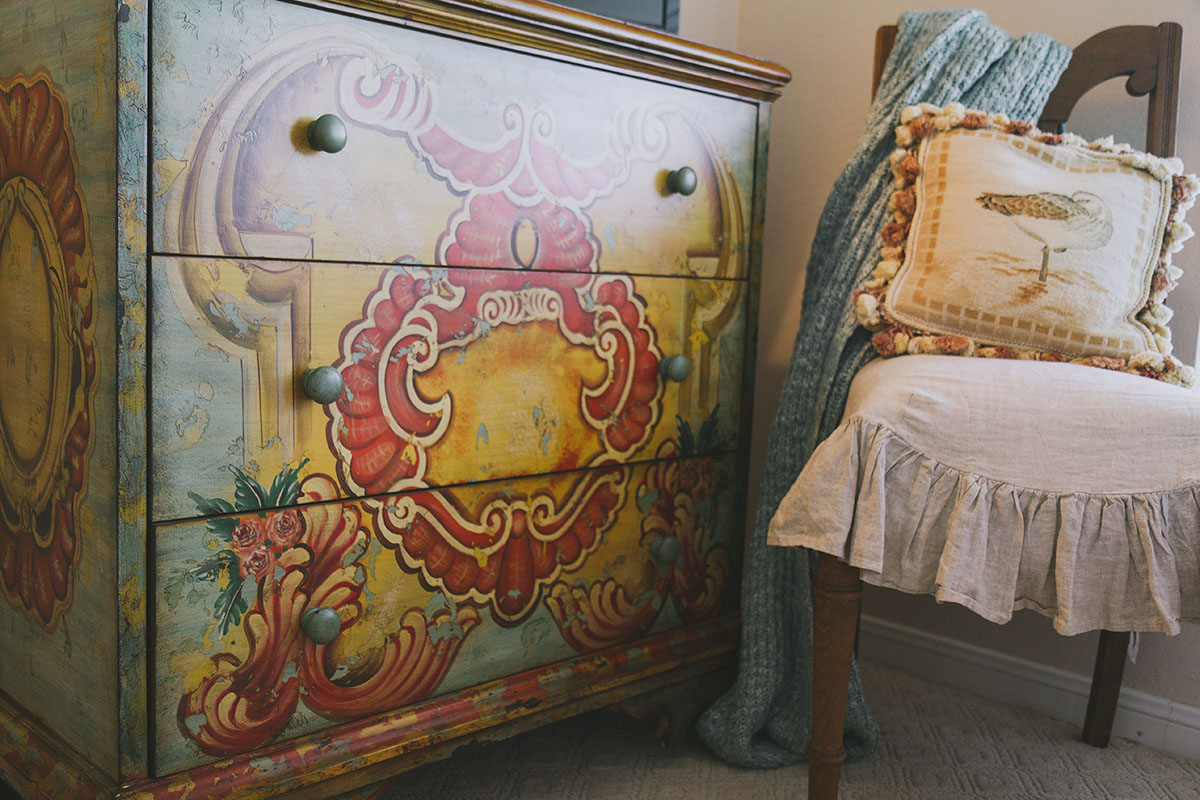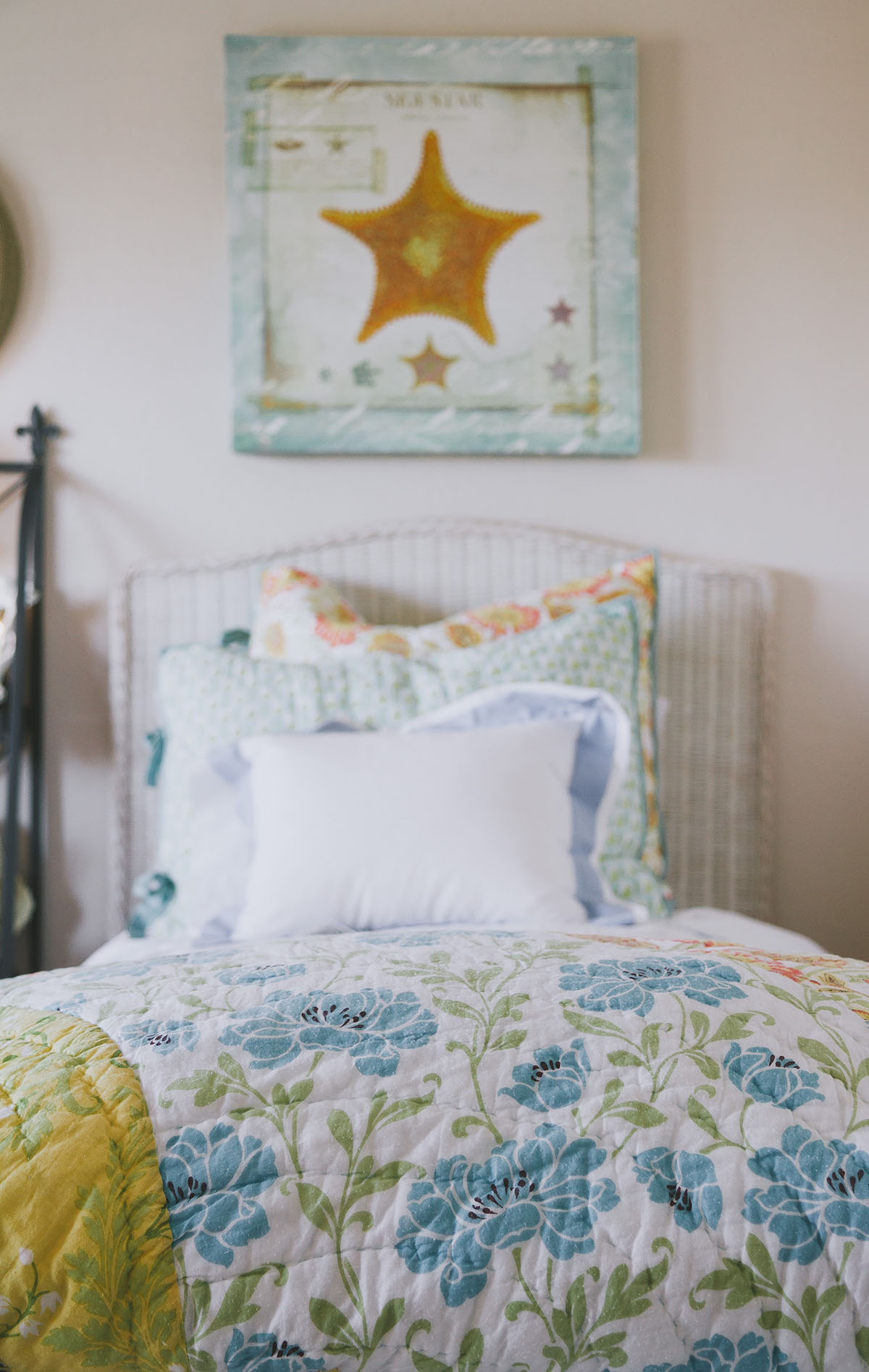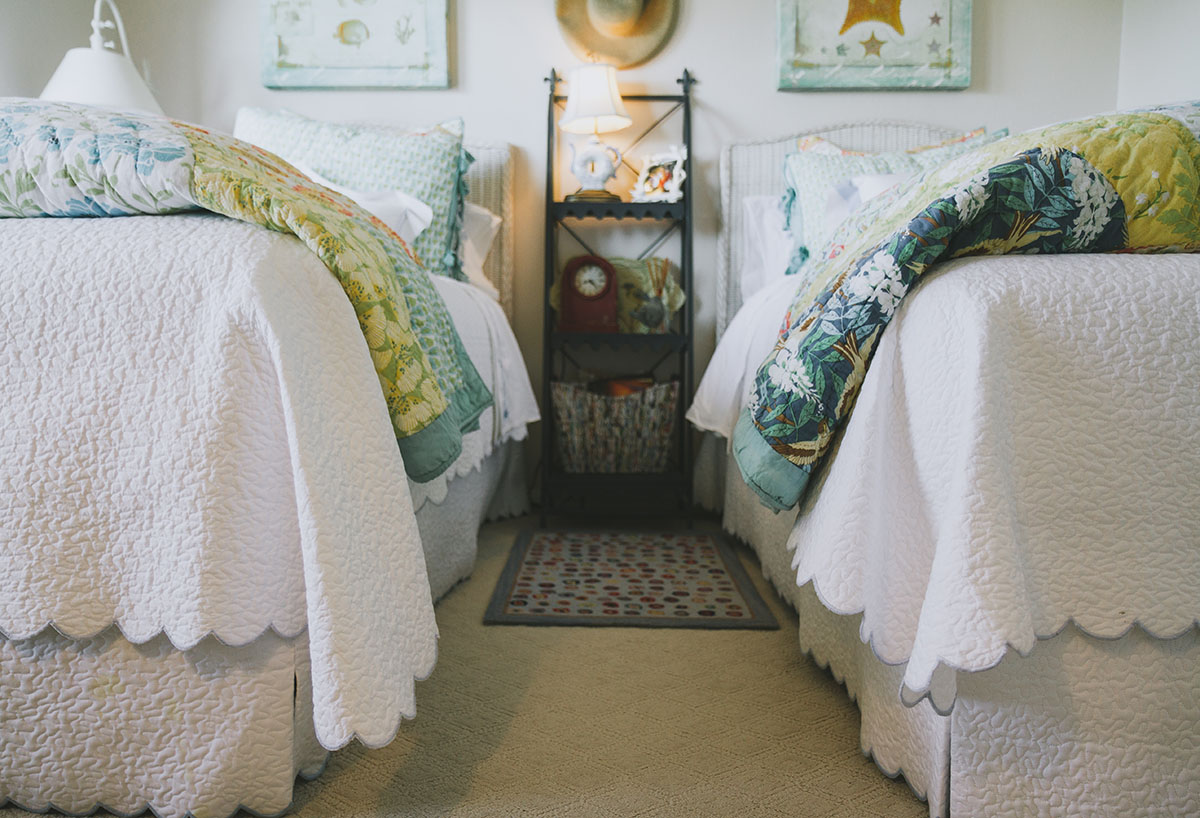 Master Bedroom
Square Feathers pillows and Lili Alessandra bedding present a resting place you just can't resist. The carved wooden mermaid seems perfectly at home.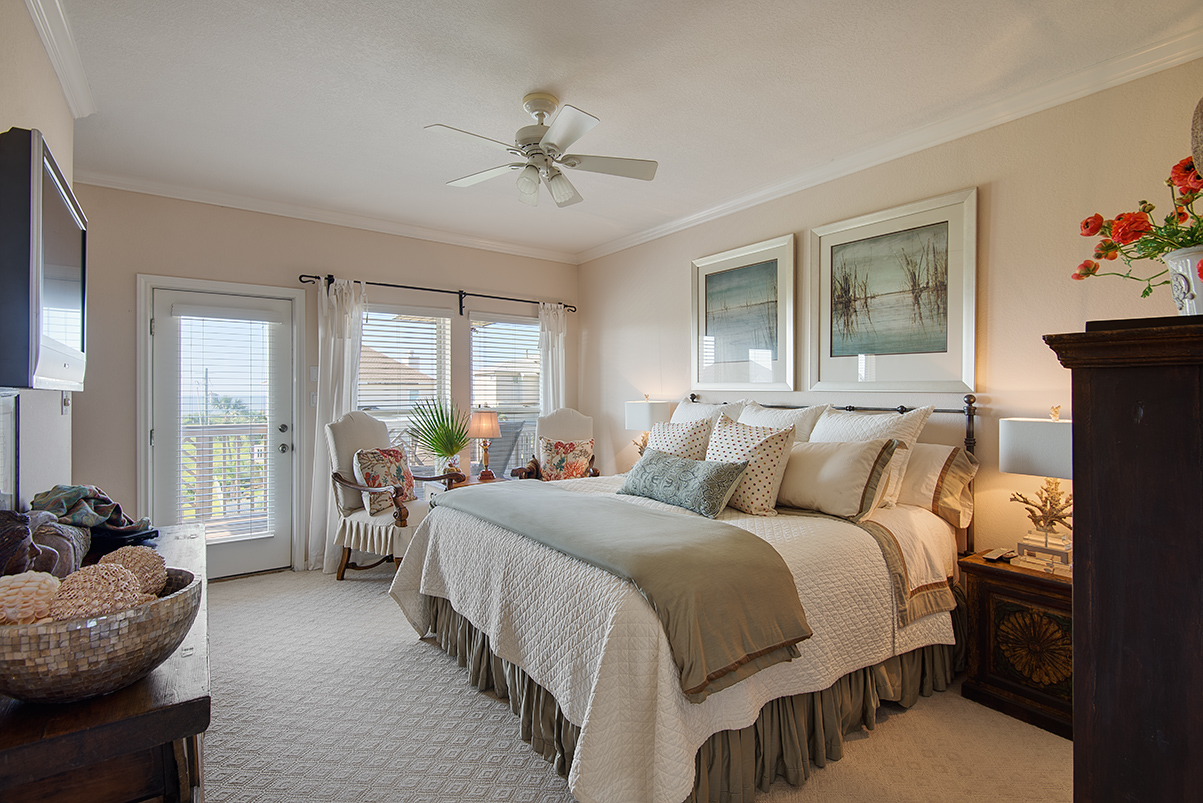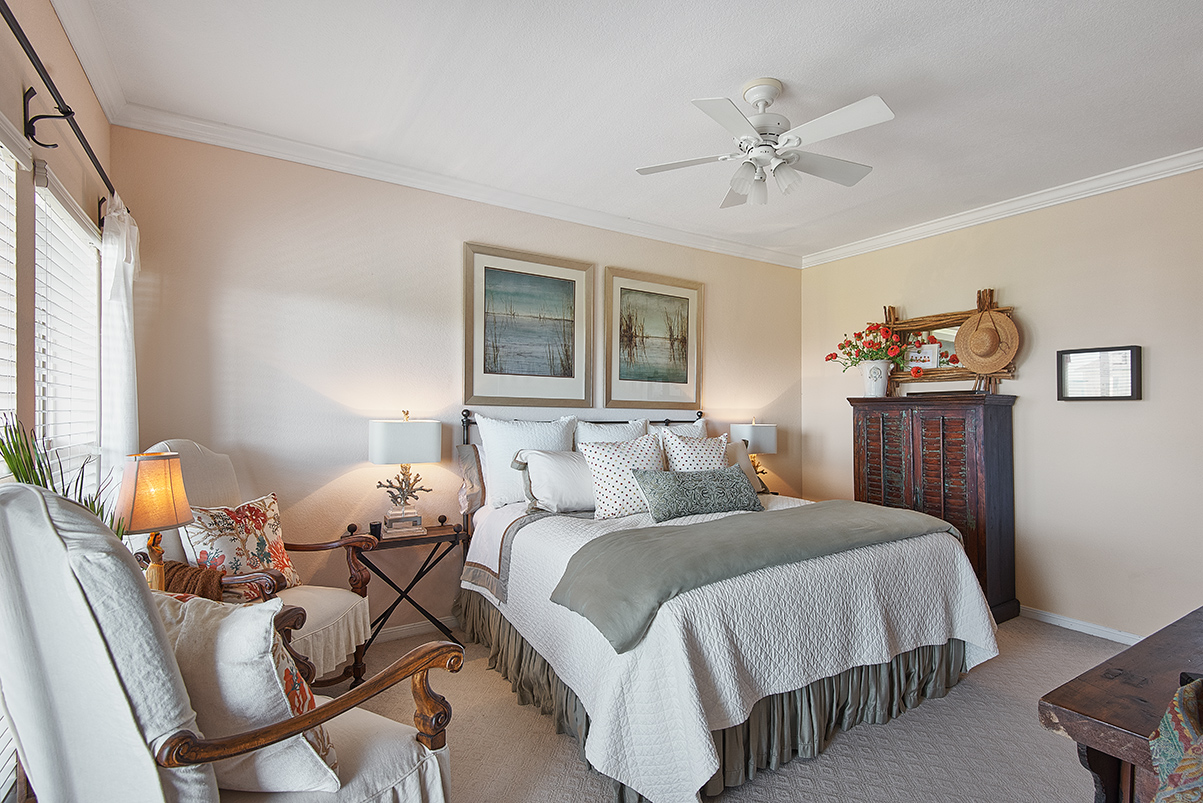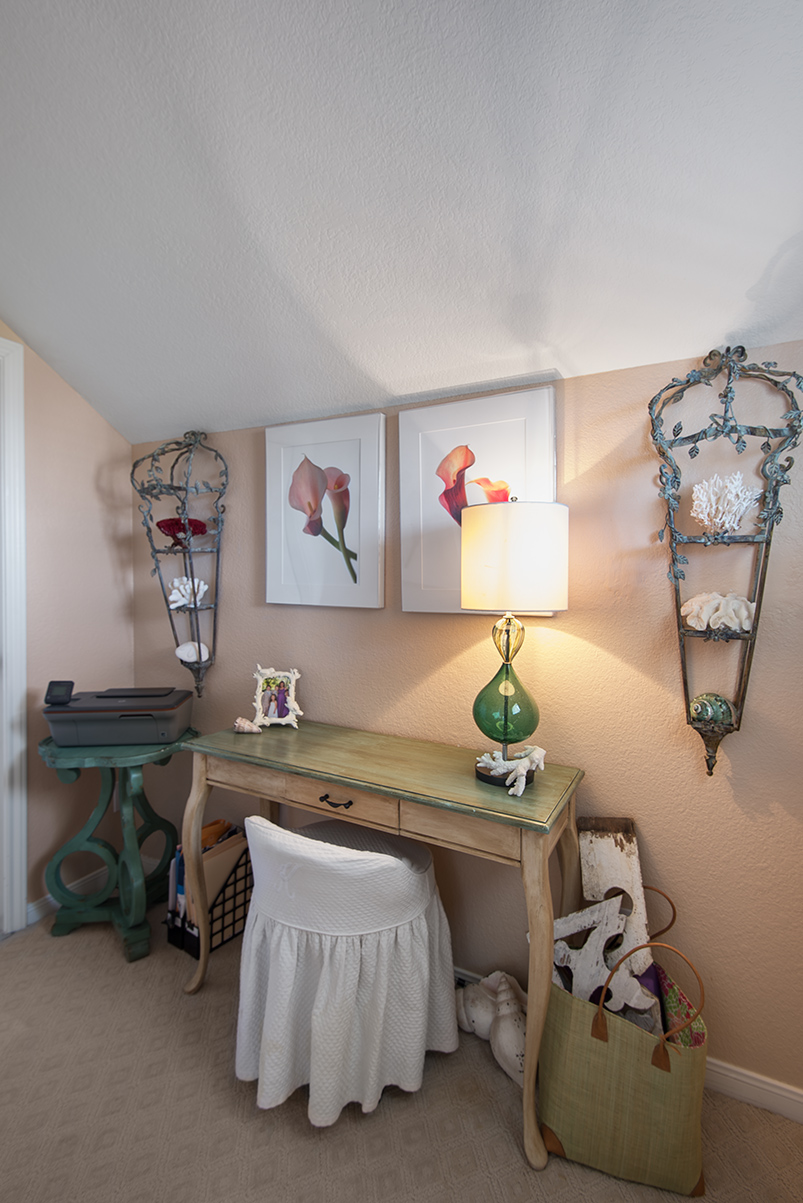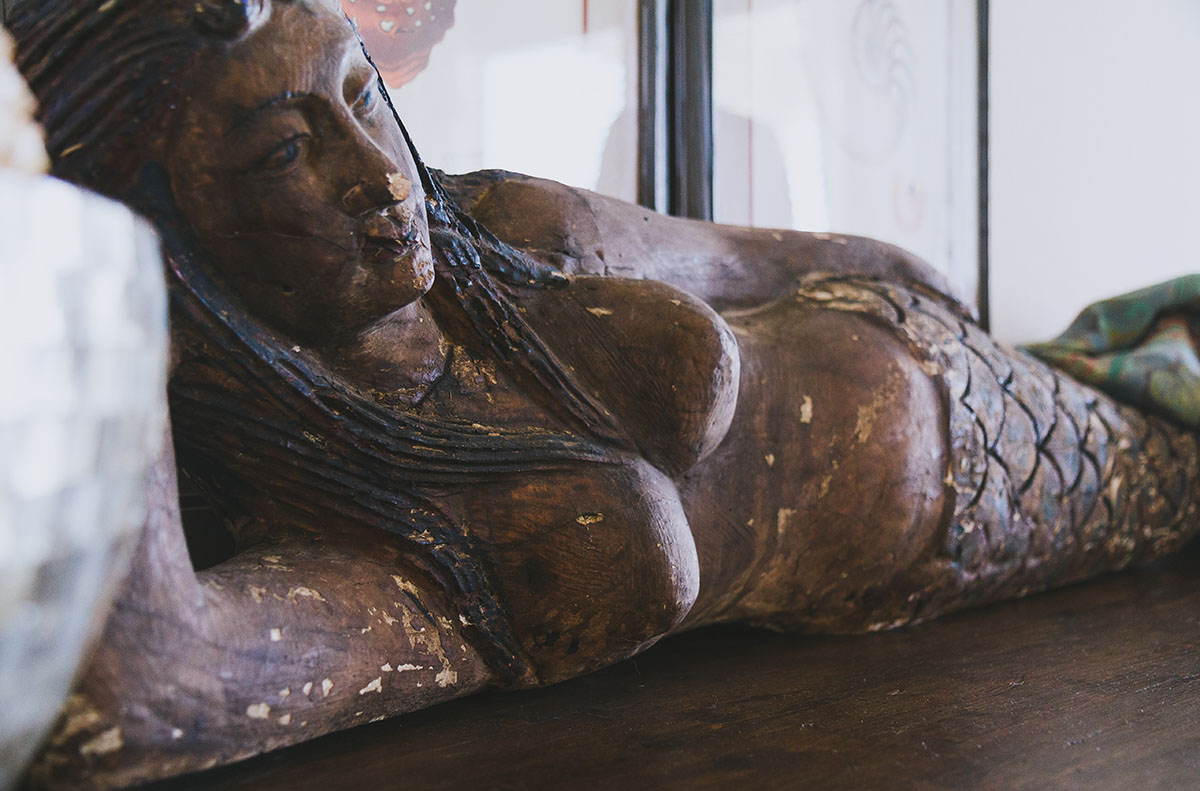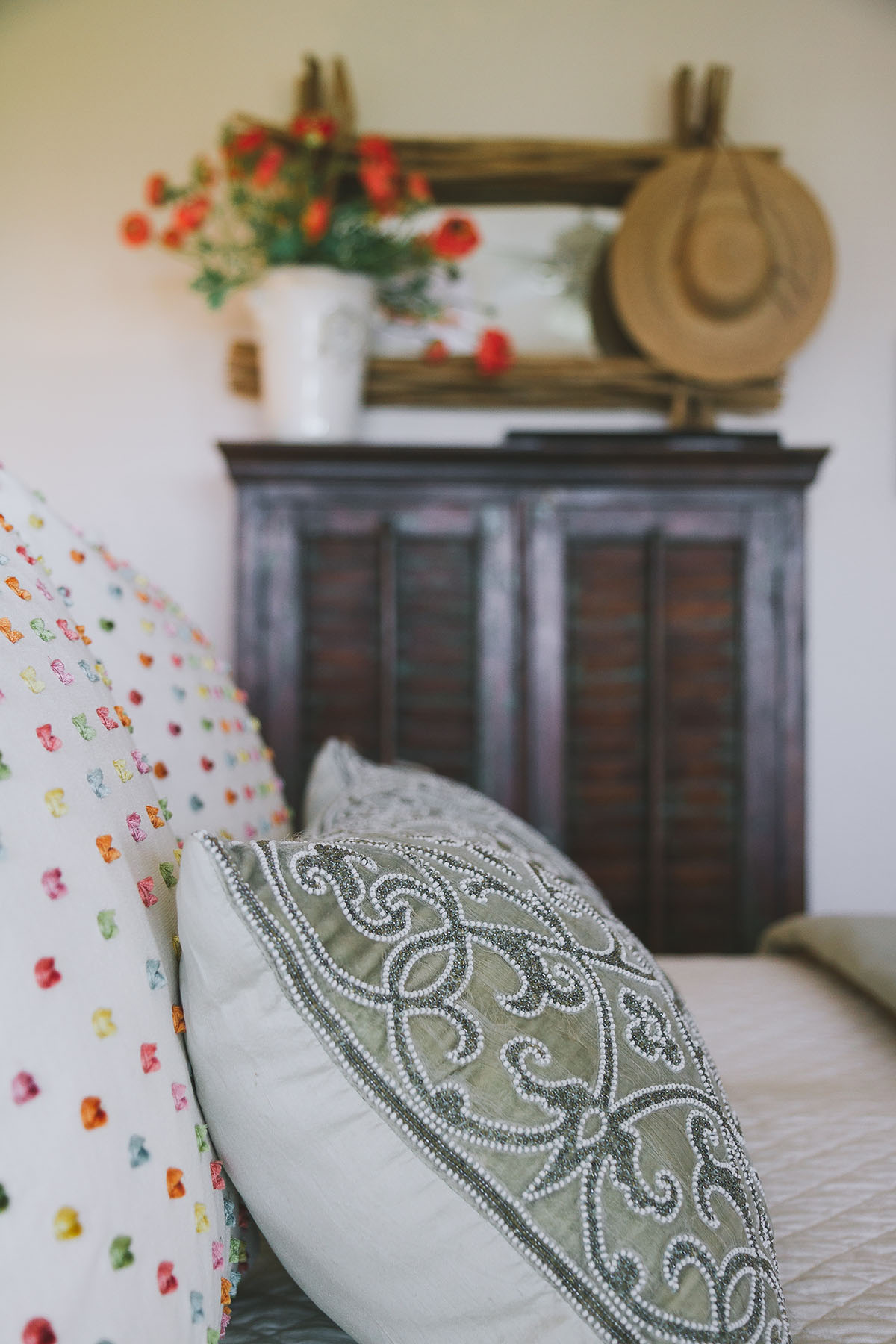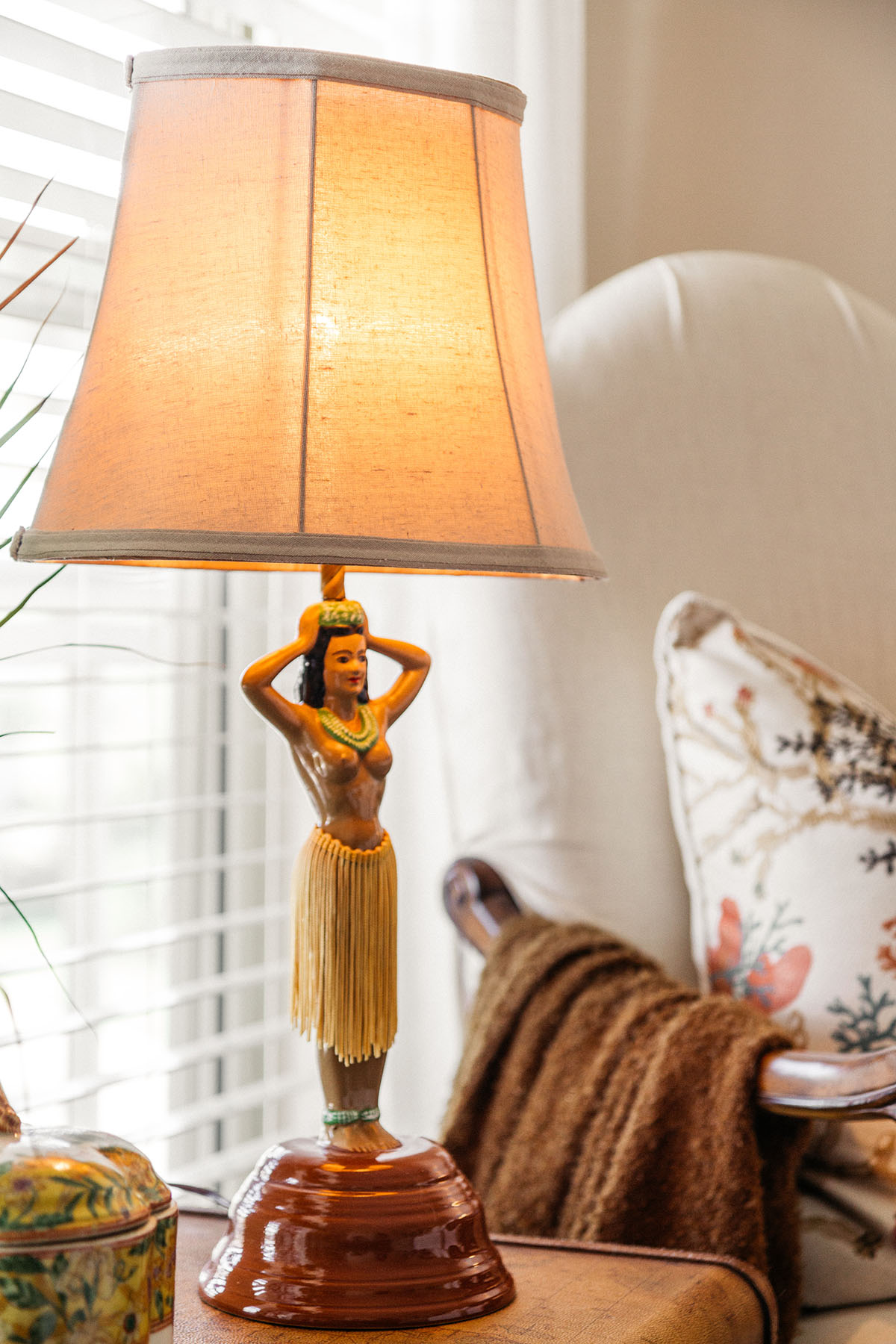 Amazing sand castles down at the beach gave our tour an added bonus, as if we needed any more charm!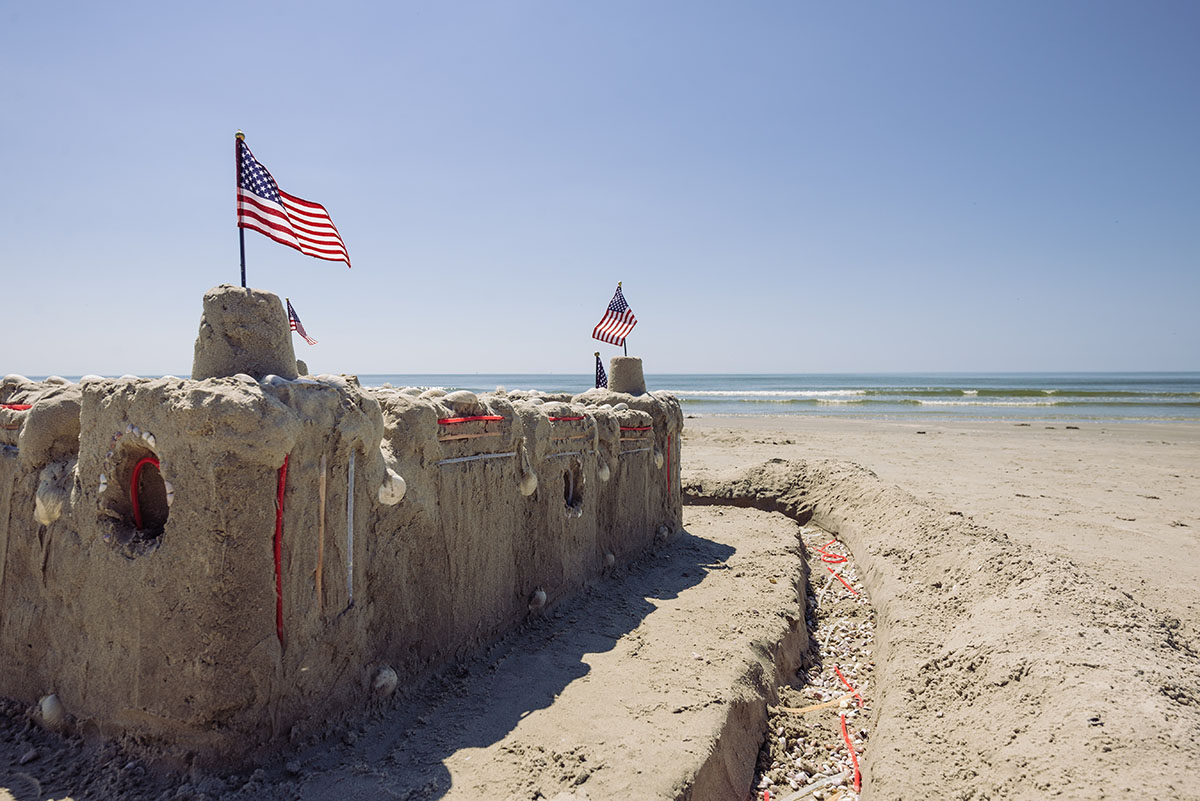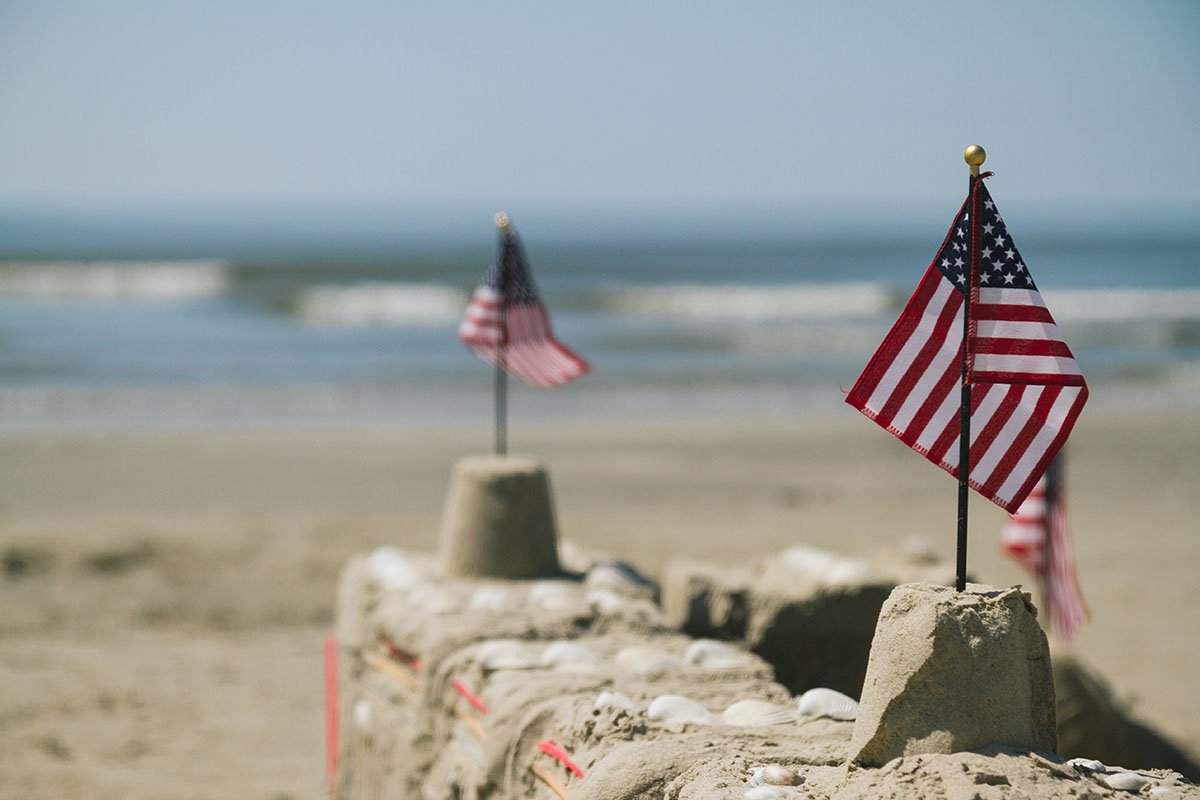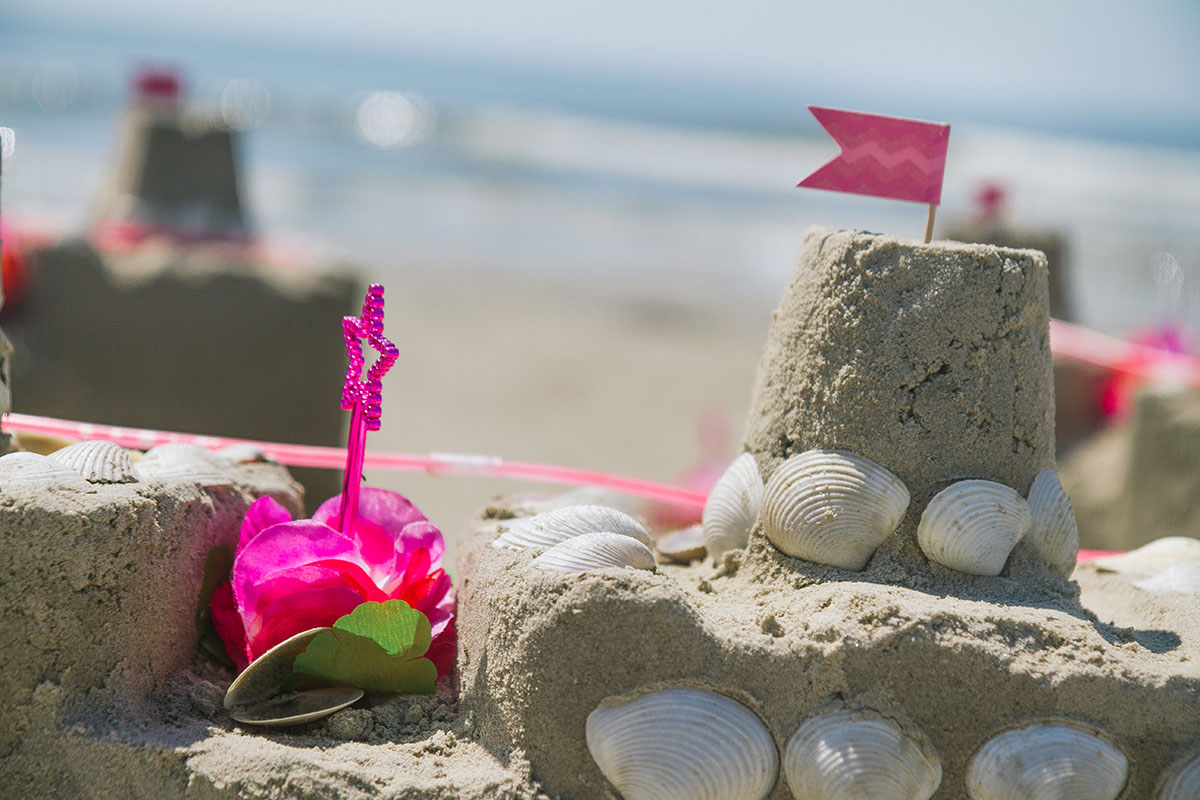 Want your own home featured in our blog? Give Aunt Laurie a call today or sign up online! 
Or, if you just want to share photos of your Laurie's swag… we'd love to see them! Use #AuntLaurieIYH on Instagram or Facebook.