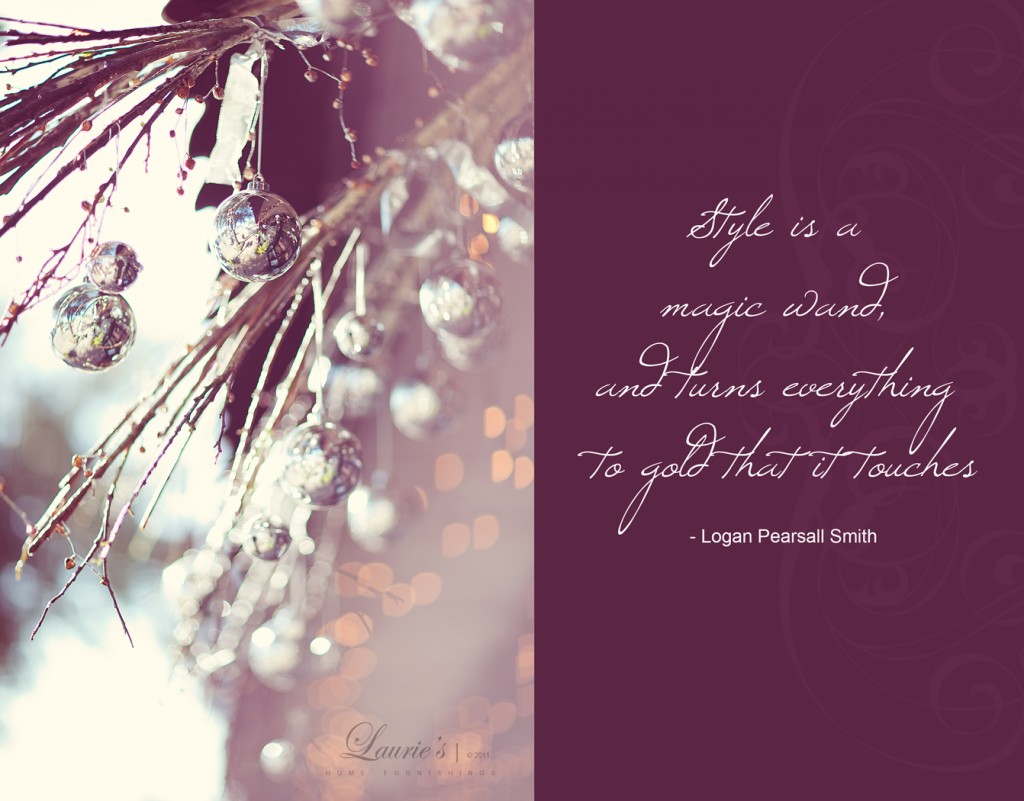 or silver in this case….
We decided that it might be fun to do a "Welcome Home Wednesday"  area business edition
of some of our favorite local shops!
If you happen to drive down Tomball's Main Street- do yourself a favor and
stop in on Cindy Jaeger Designs.
Not only will you drool over her mesmerizing displays of holiday goodness
but you will go home with new love of all things ribbon.
Either way — prepare to be amazed and inspired by her magical designs.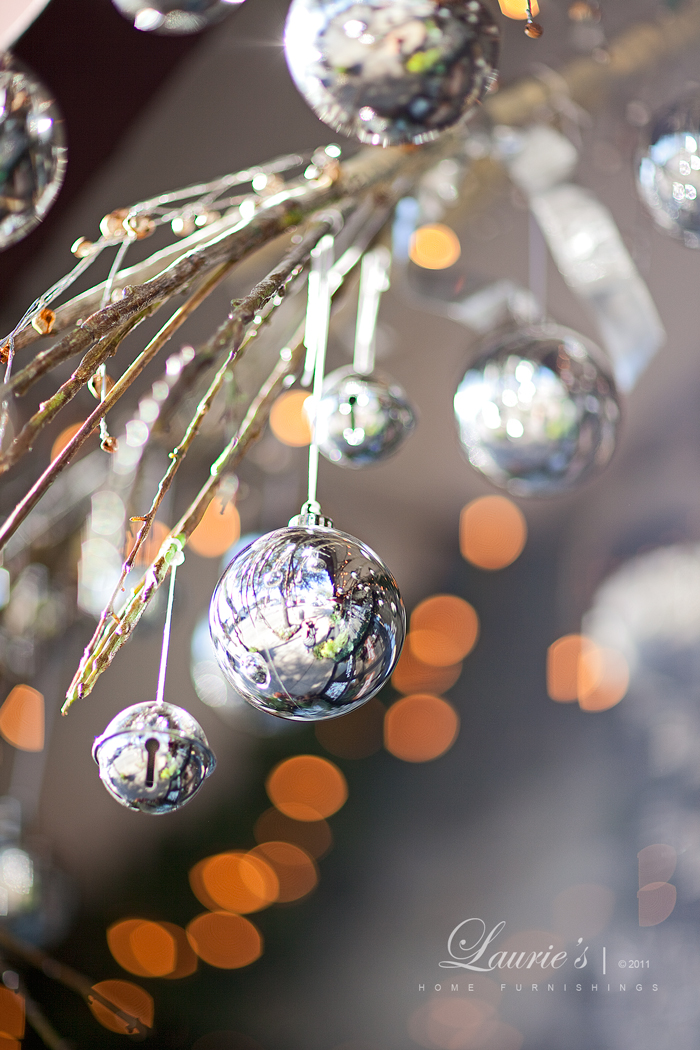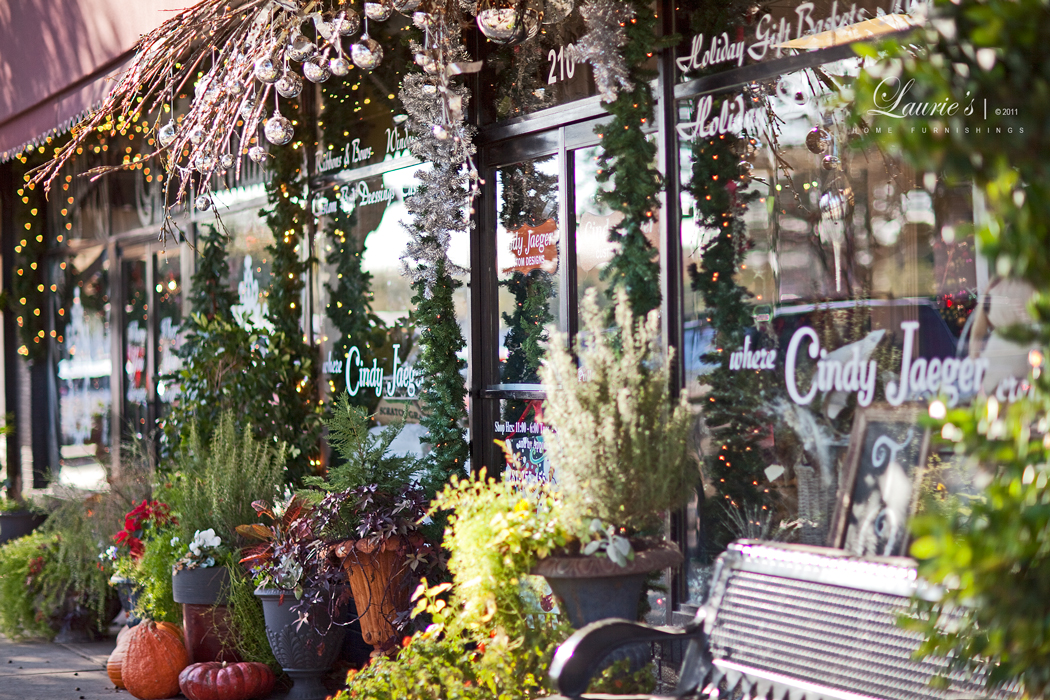 Isn't that a beautiful storefront?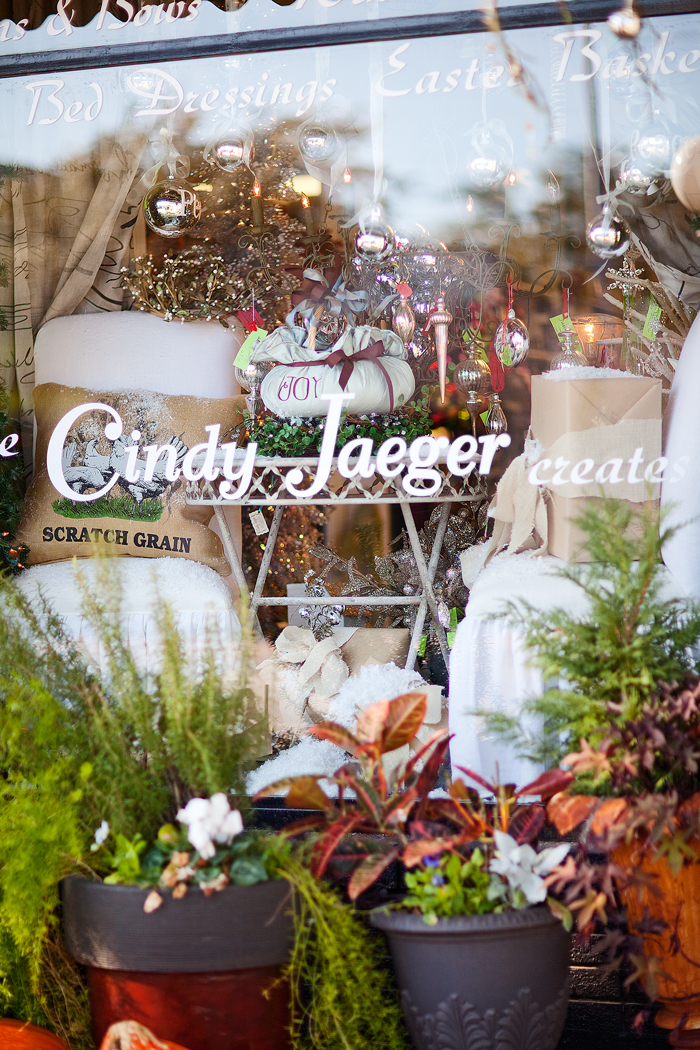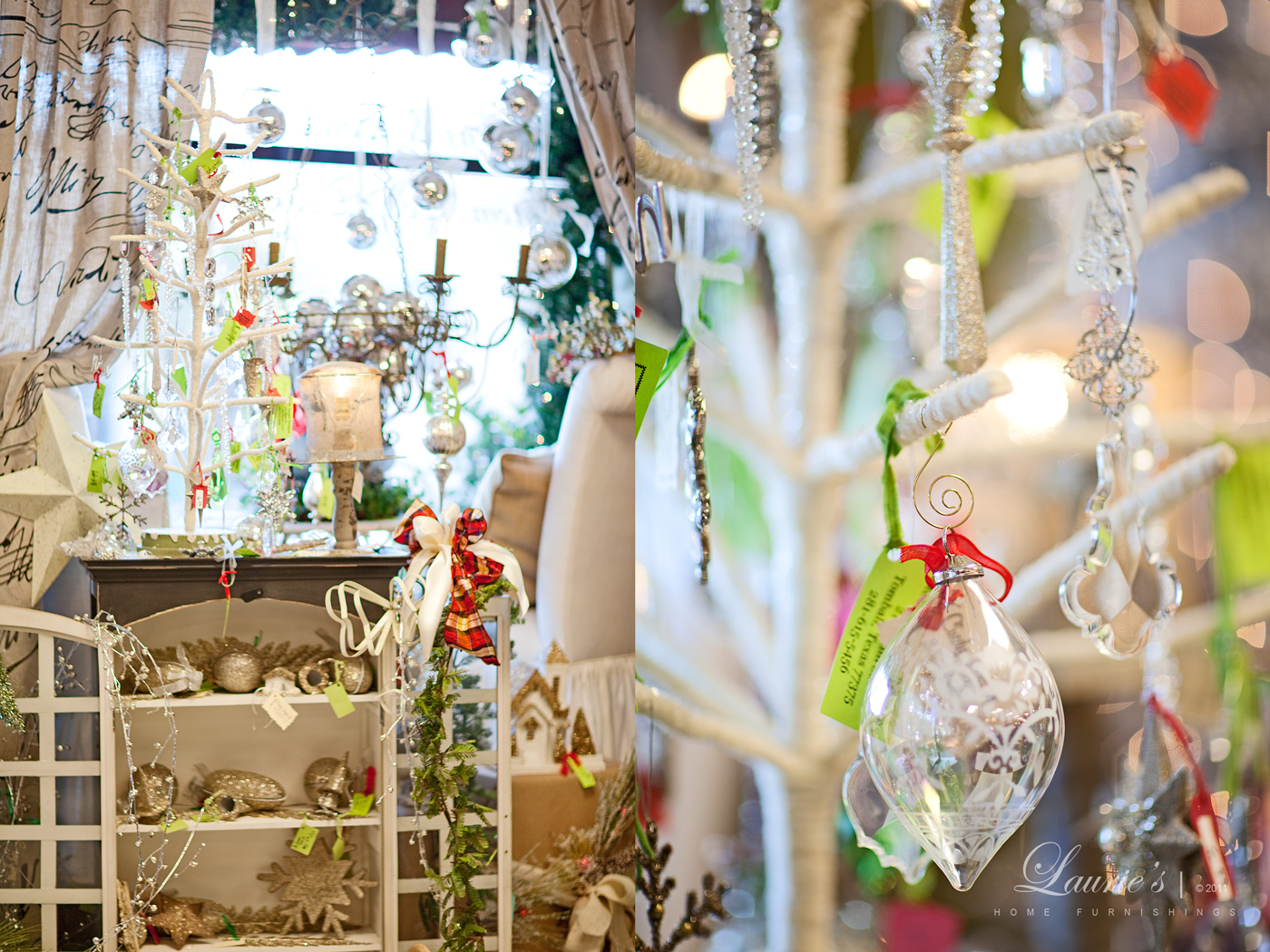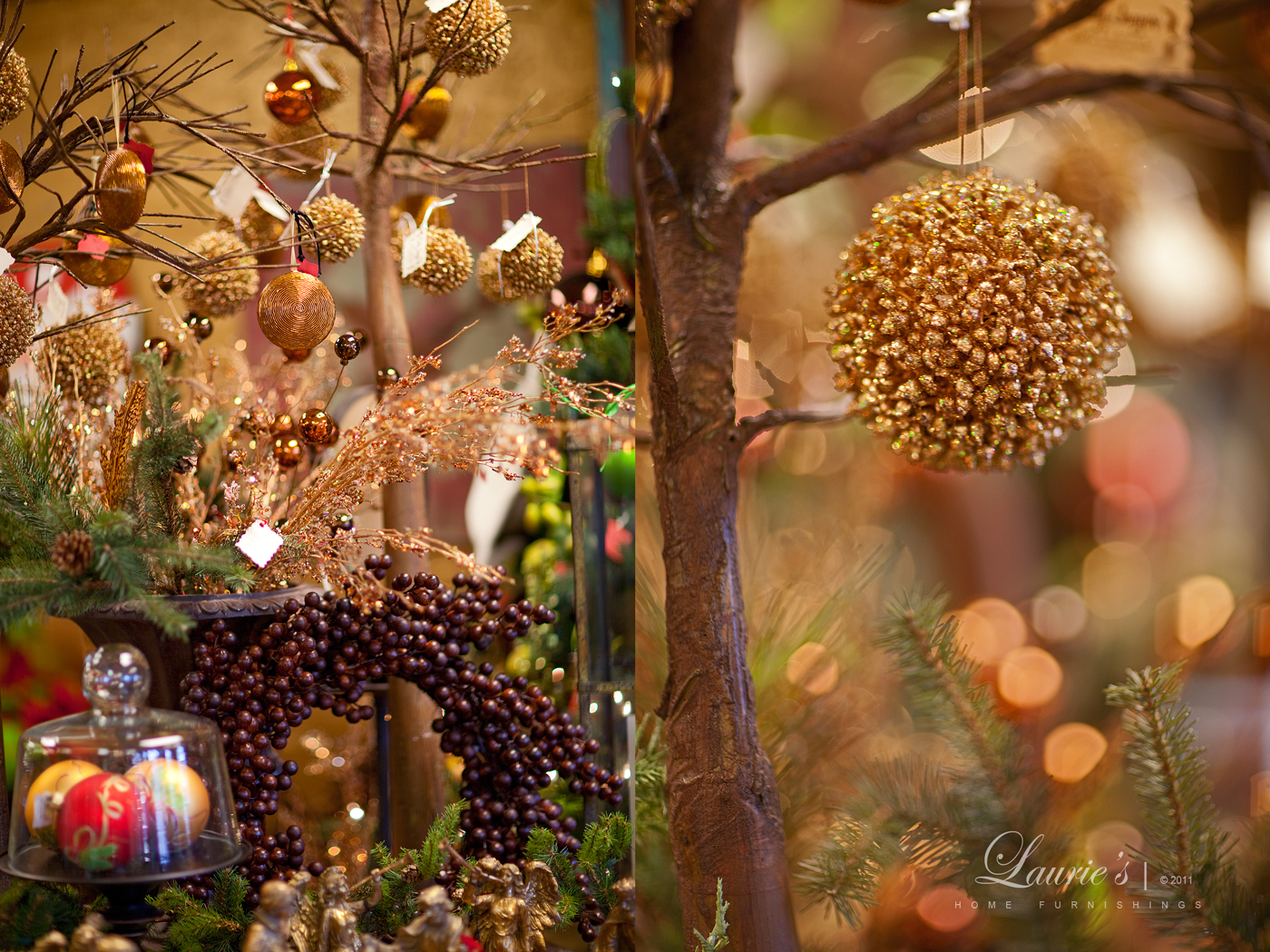 Color palettes for anyone's and everyone's color scheme!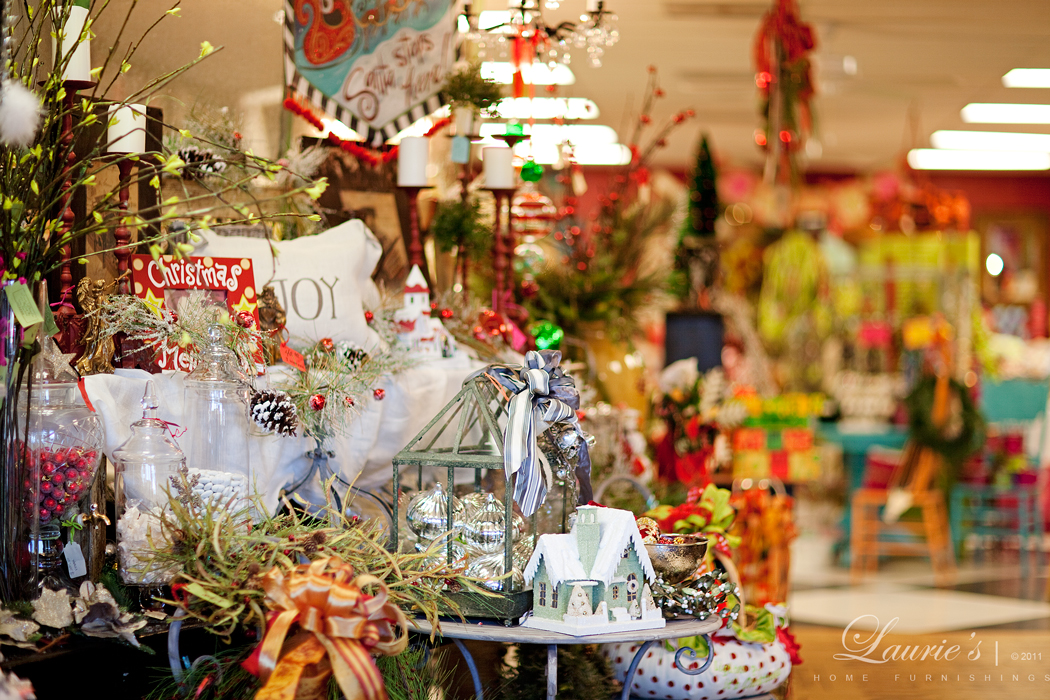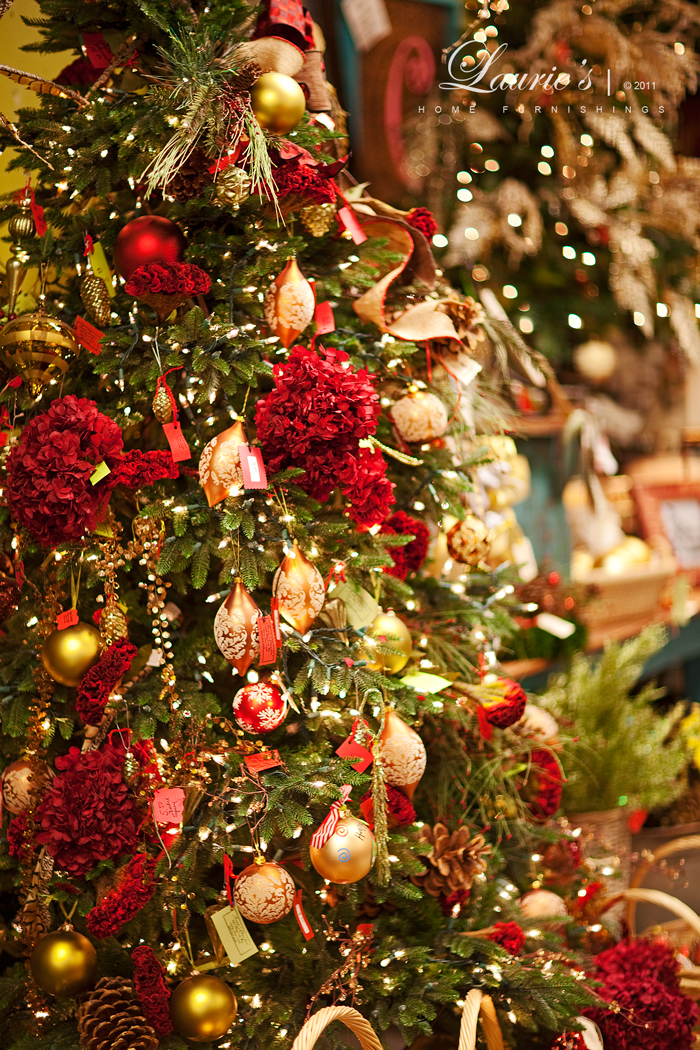 Cindy designs each of her trees with as much finesse as the rest of her shop.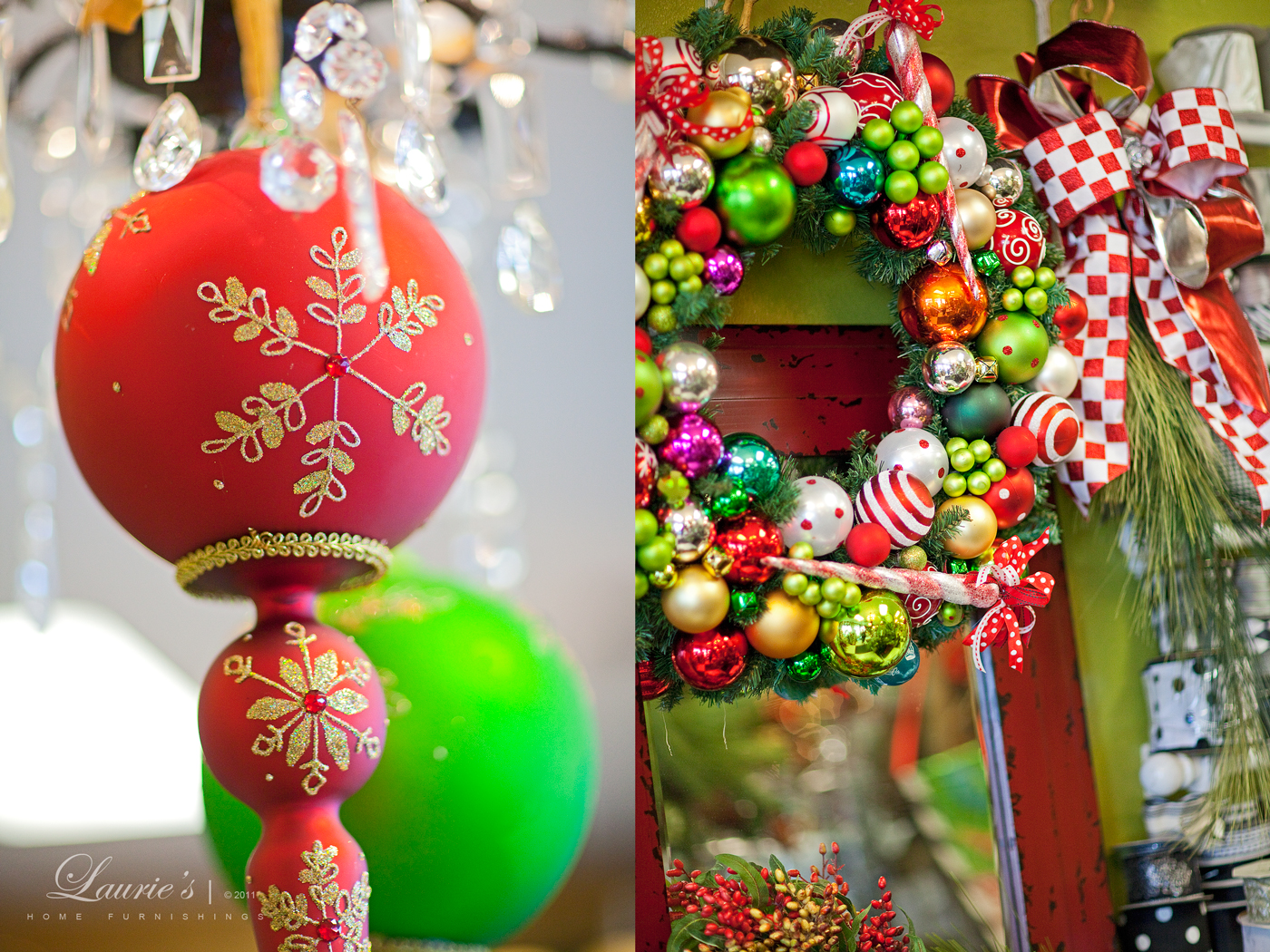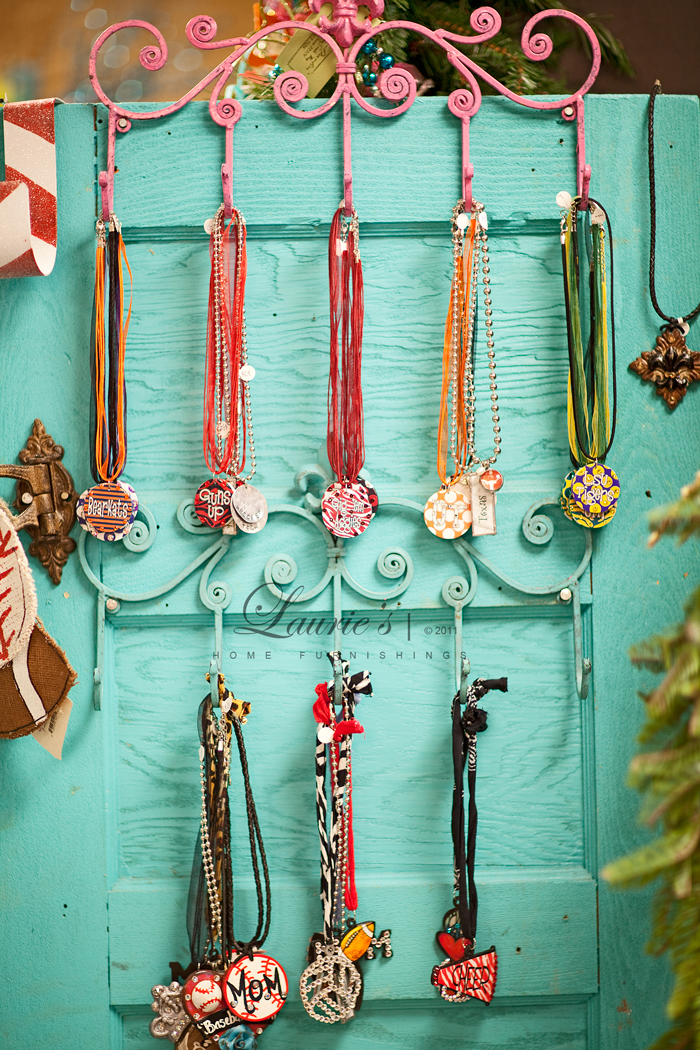 Cindy also carries work by local artisans — Cowgirl Junkie seen here. Bring on the bling!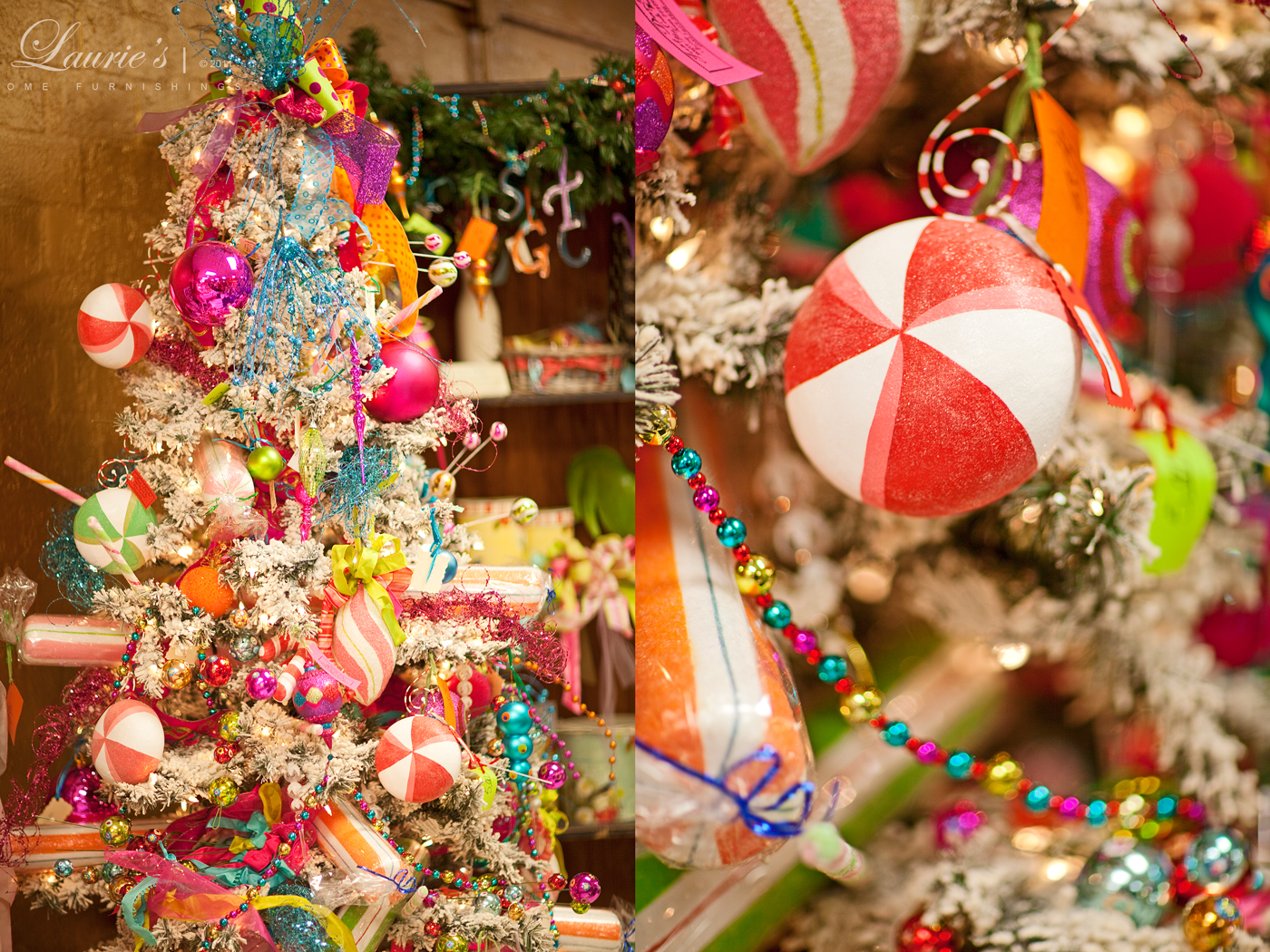 But the pièce de résistance is the unbelievable array of ribbon!
Ribbon for pretty much any idea you could ever have
and even ones you haven't had yet!
Cindy is famous for her transformation of turning ribbon into festive masterpieces.
This is the talk lady's luncheons are made of!  Take a look at this small sampling and see..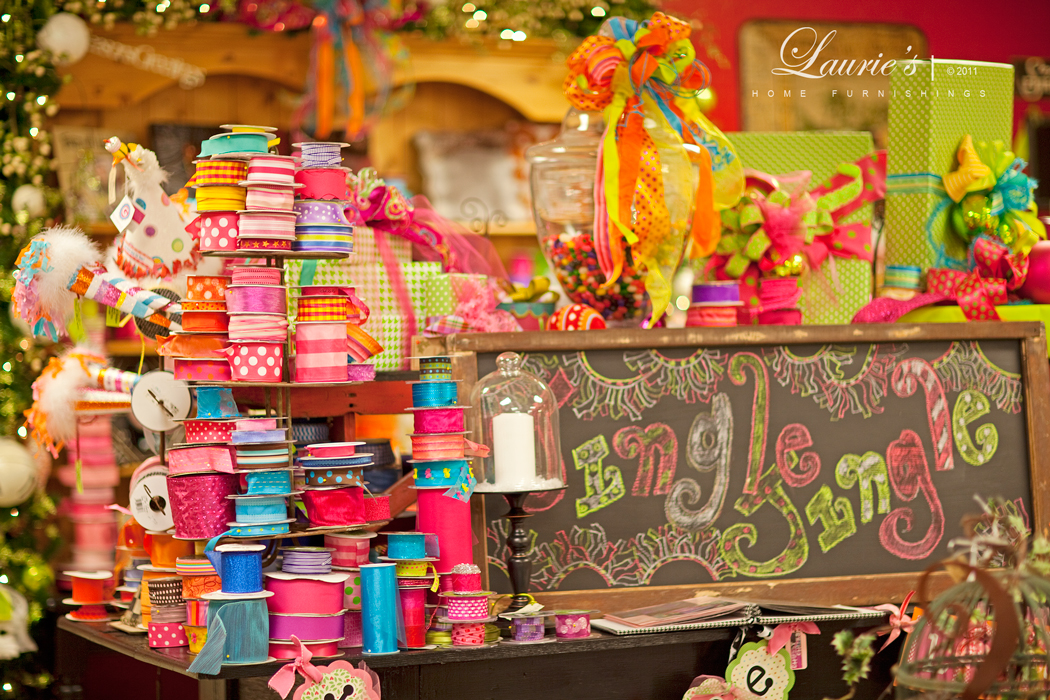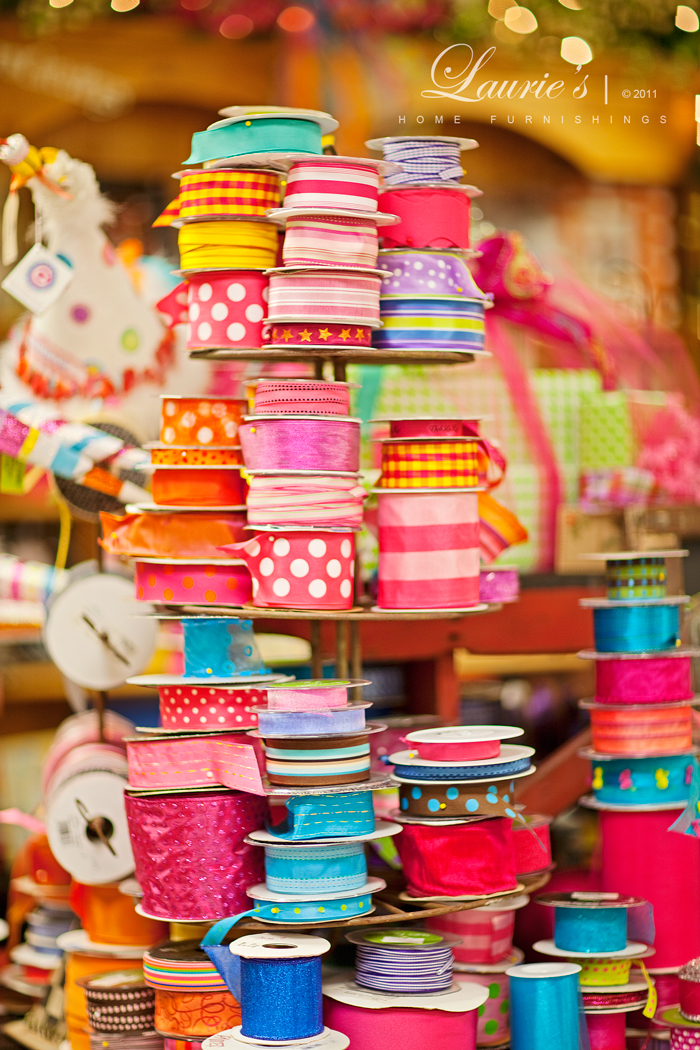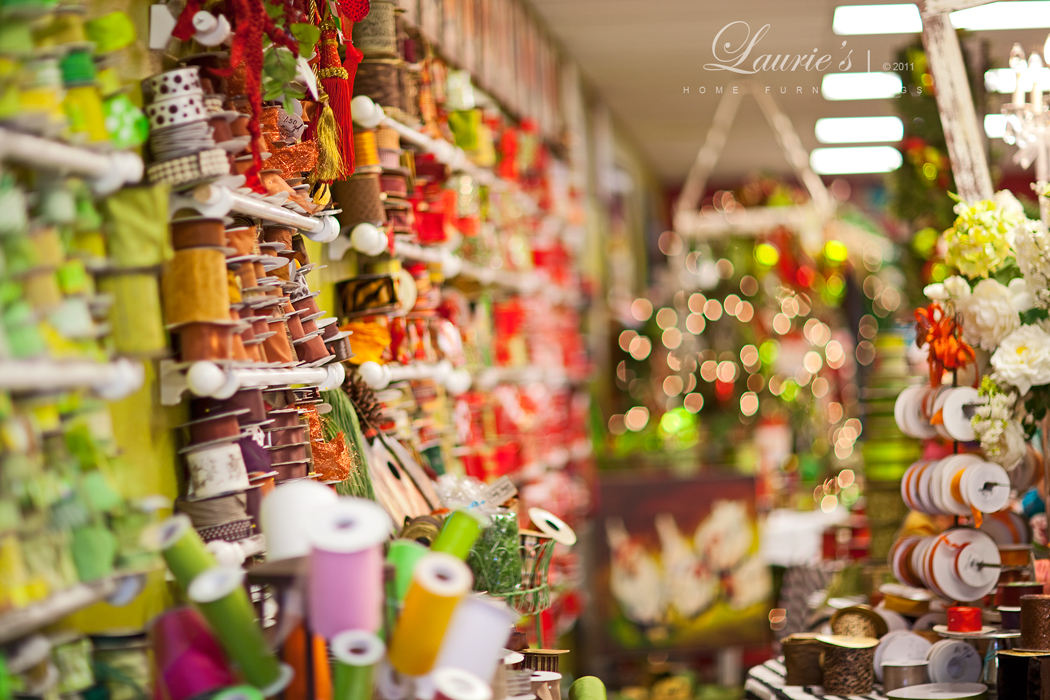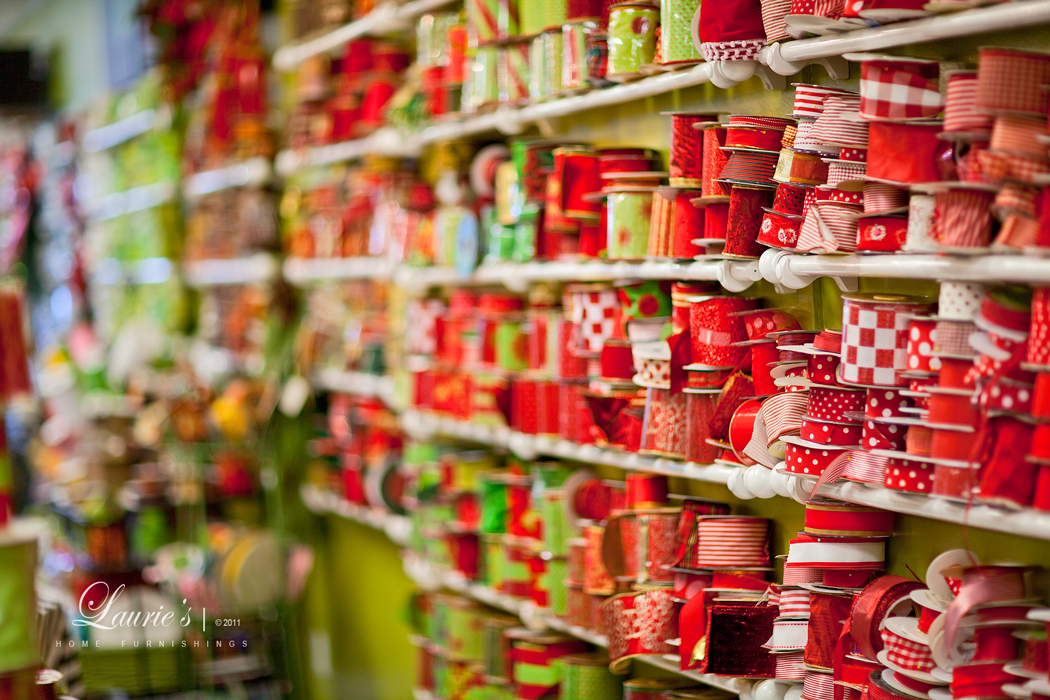 We hope you've enjoyed our impromptu tour of Cindy Jaeger's.
Go take a look and see the next time you visit Laurie's — she's just down the road!