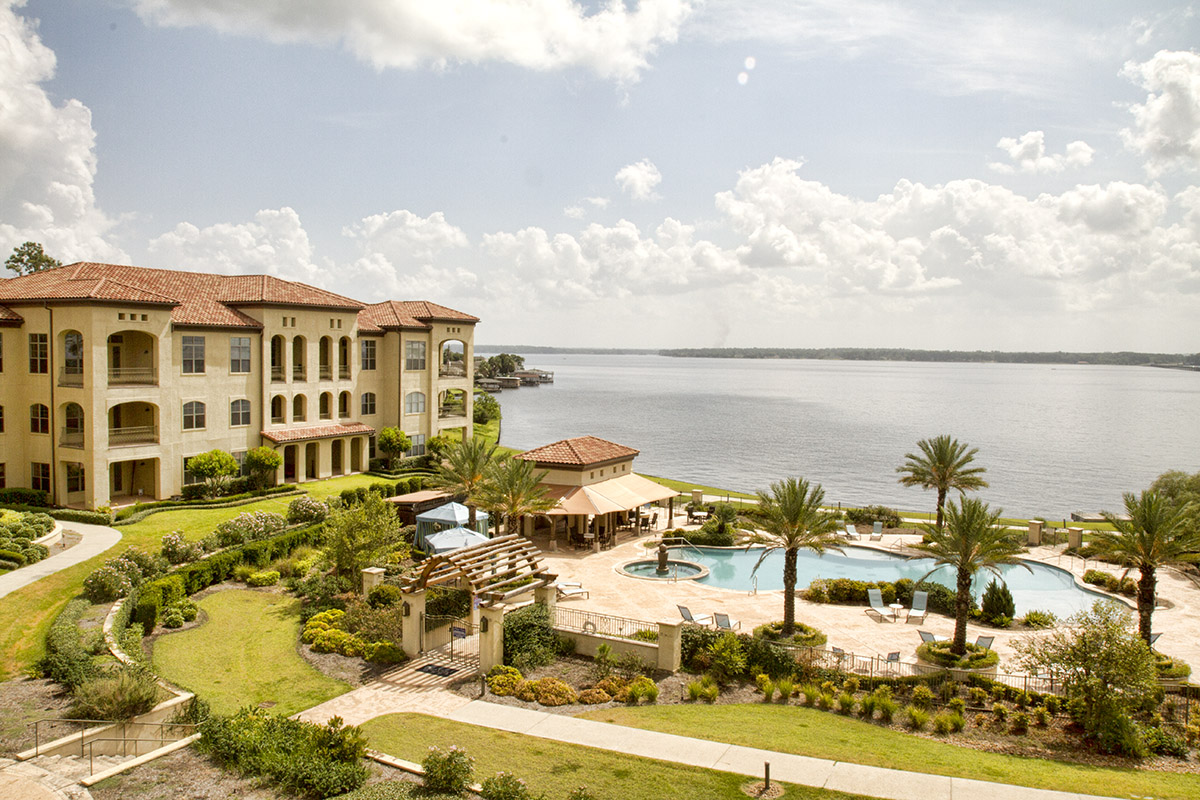 From a splashy mermaid on the wall to little blue dolphins on the stemware, Joe Piro sure knows how to create a waterside vibe. And that's a really good thing, since his poolside luxury townhouse happens to be located on the edge of Lake Conroe.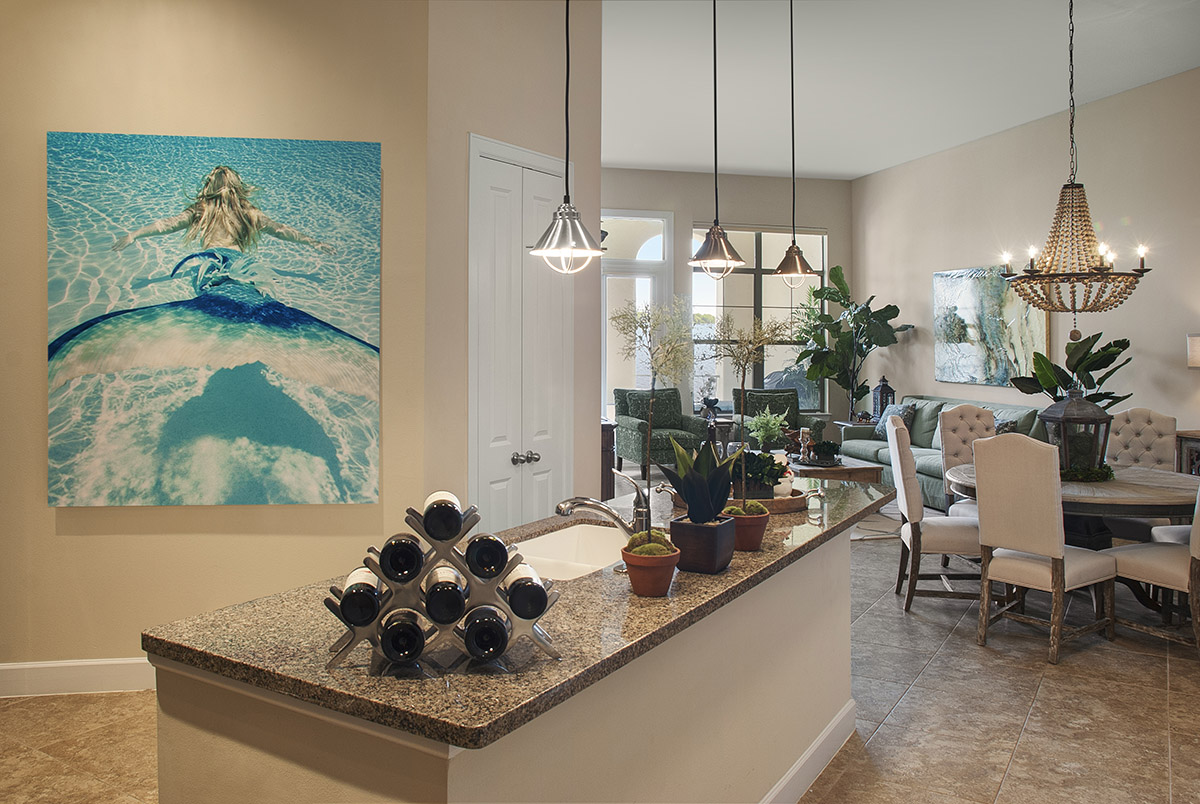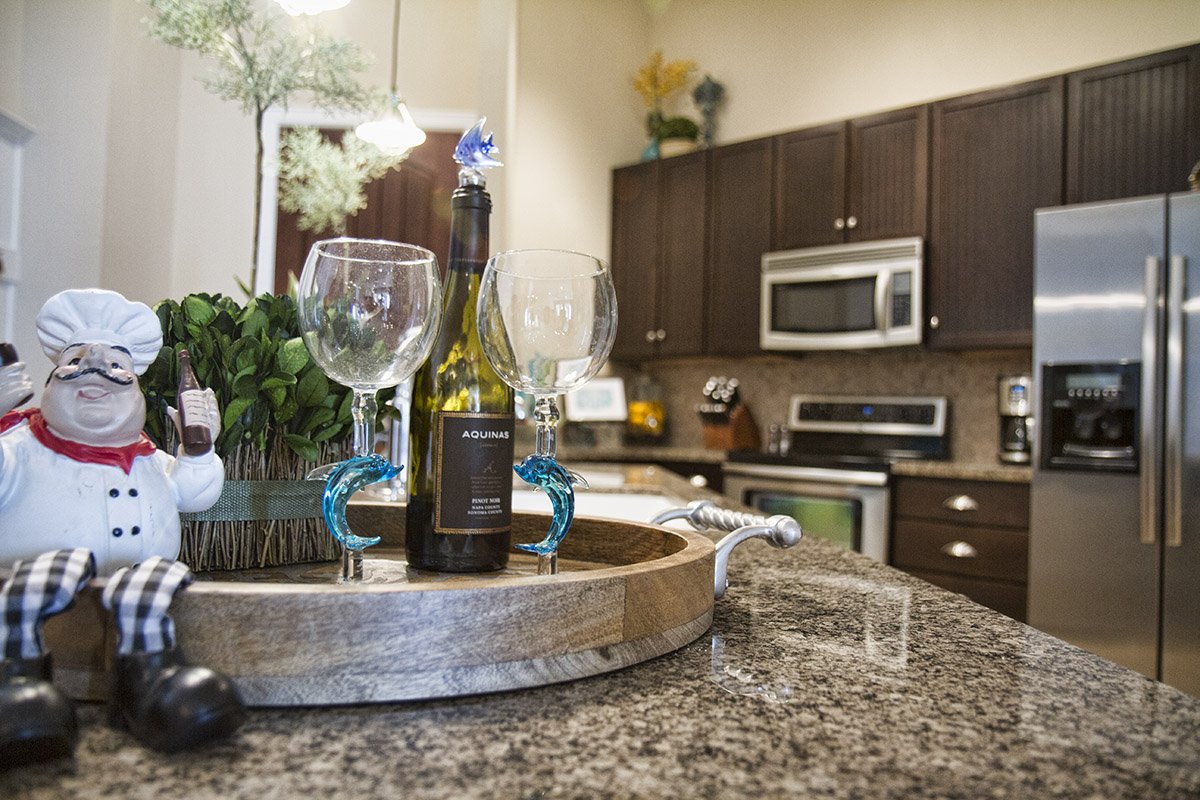 His home was the latest stop on our Aunt Laurie in Your Home tour, and we totally agreed with the sweet sign in his towel pantry: "Life is better by the pool."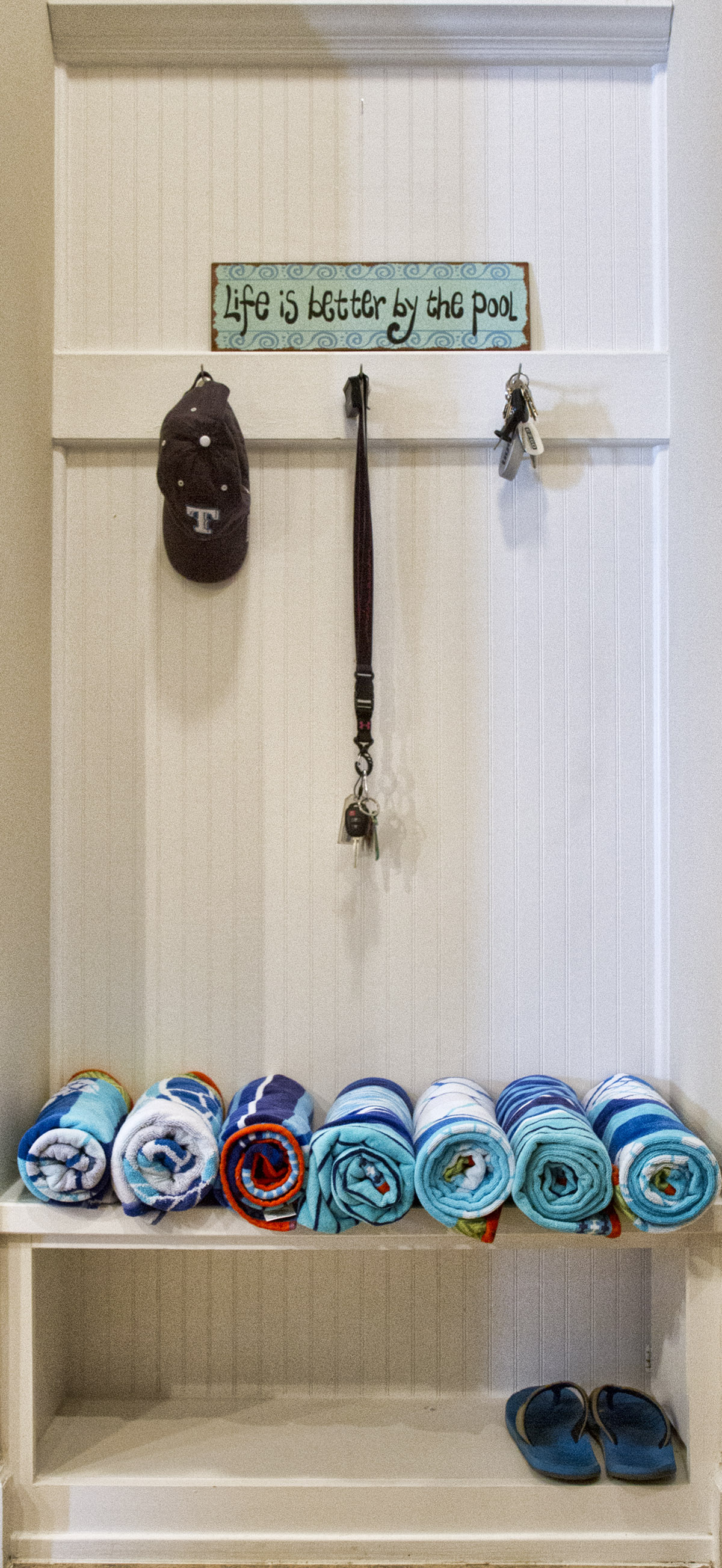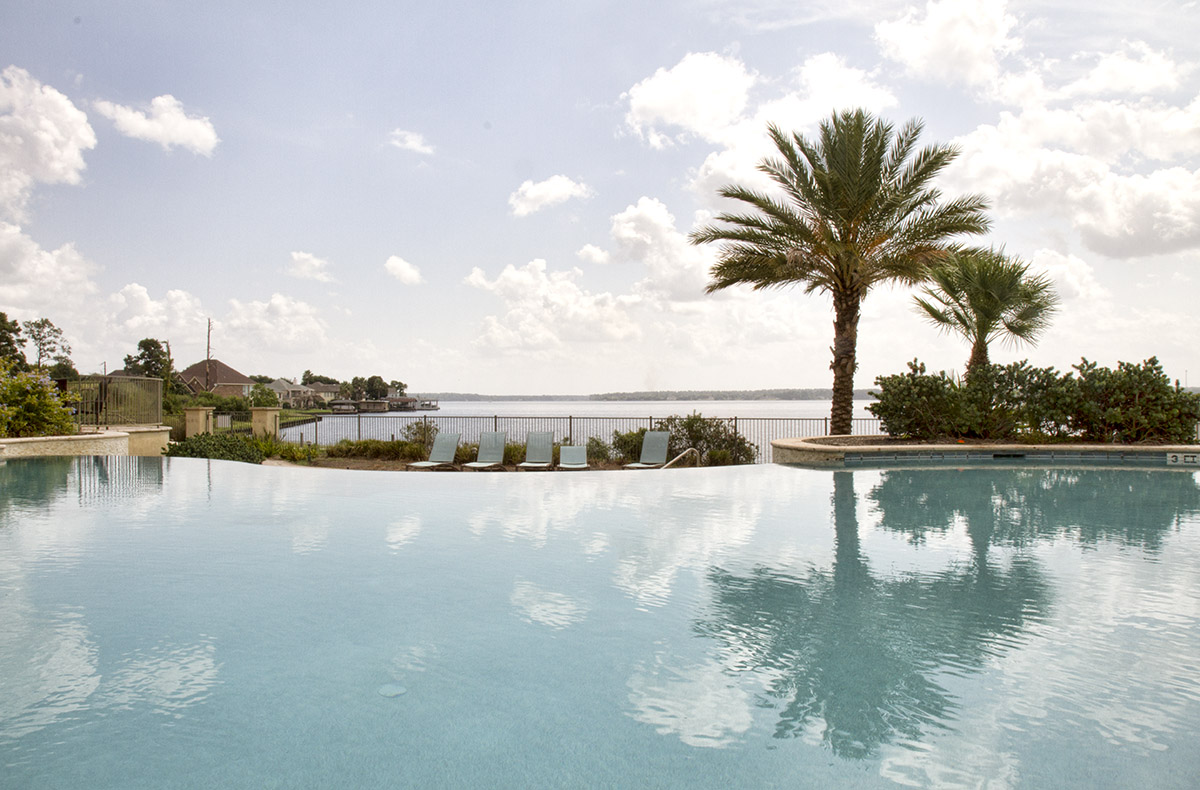 Joe has only been living at the lakeside abode for a couple of weeks – yet still managed to pull together a polished and welcoming look that made it feel like it's been home sweet home for quite some time. We're also thrilled to note that nearly everything in the home came from our shop, as he spent tons of time with Aunt Laurie selecting just the right touches. And he sure found them!
Open-Air Layout
Walk into the front door and your eyes are immediately drawn to the small details that transformed the house into a home. A carved wooden turtle swims delightfully on the coffee table while lively bouquets of green pop gloriously around the living area. Baroque fabric on stately chairs adds an air of sophistication – and check out the starfish area rug! Weathered wood creates an aura of warmth, coupled with a dash of class from the beaded chandelier.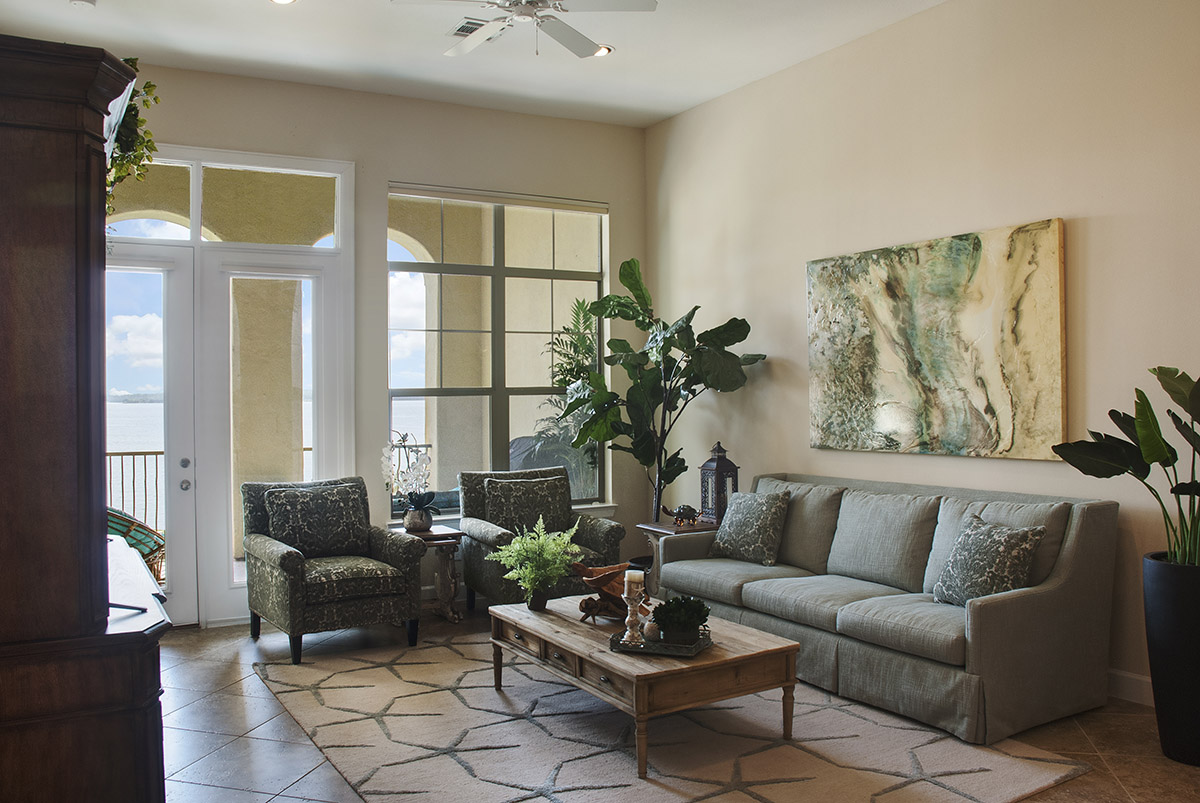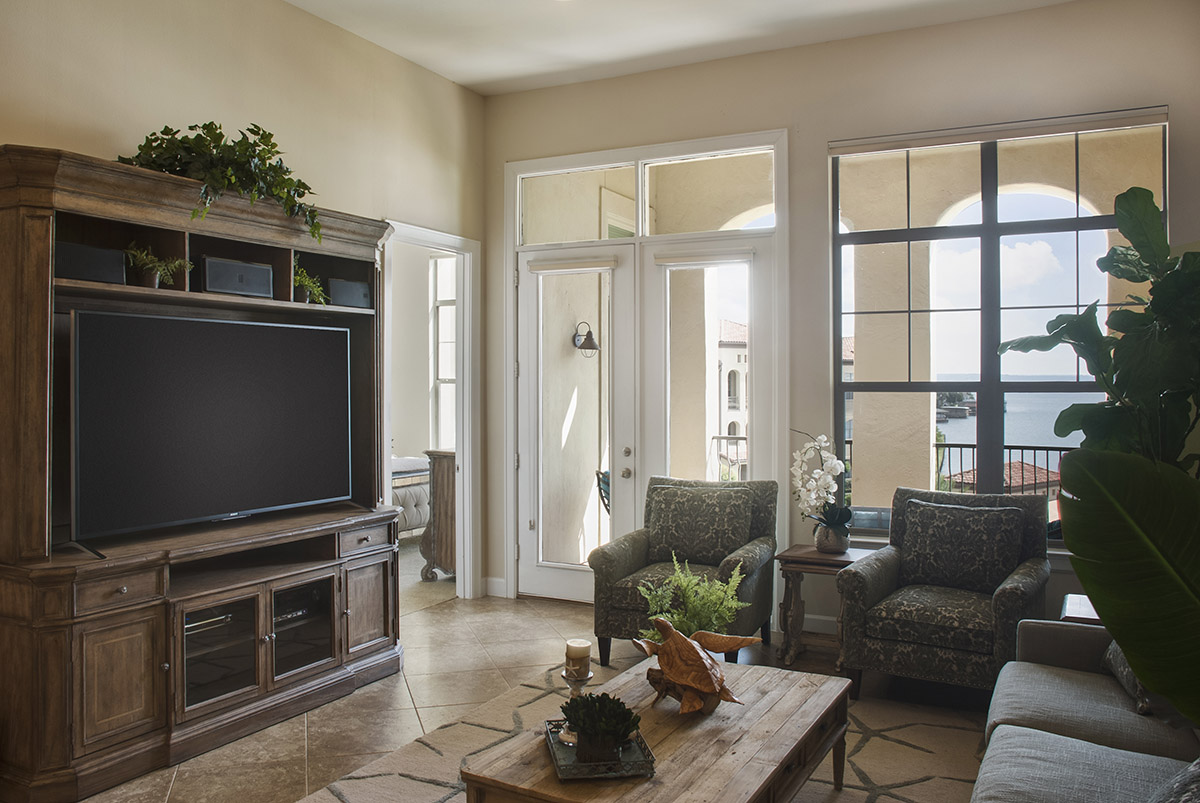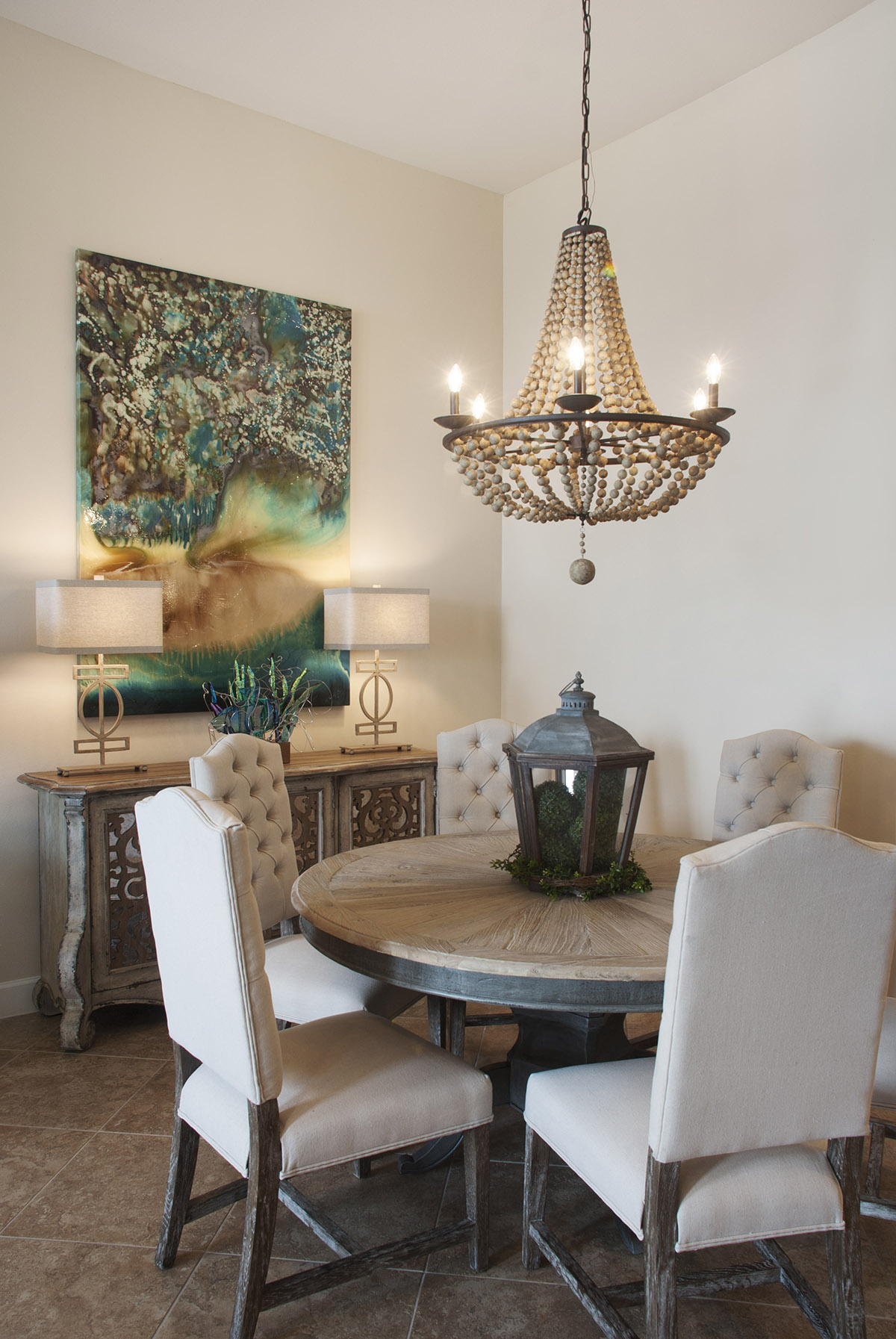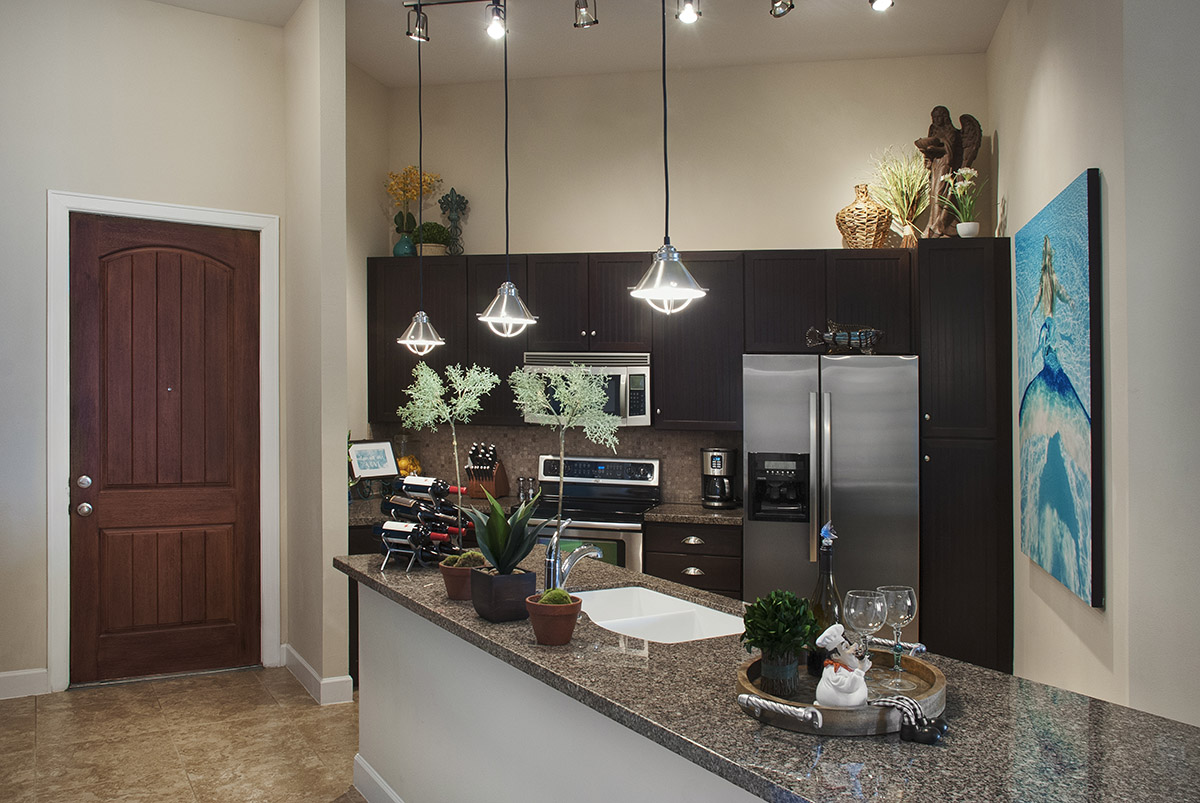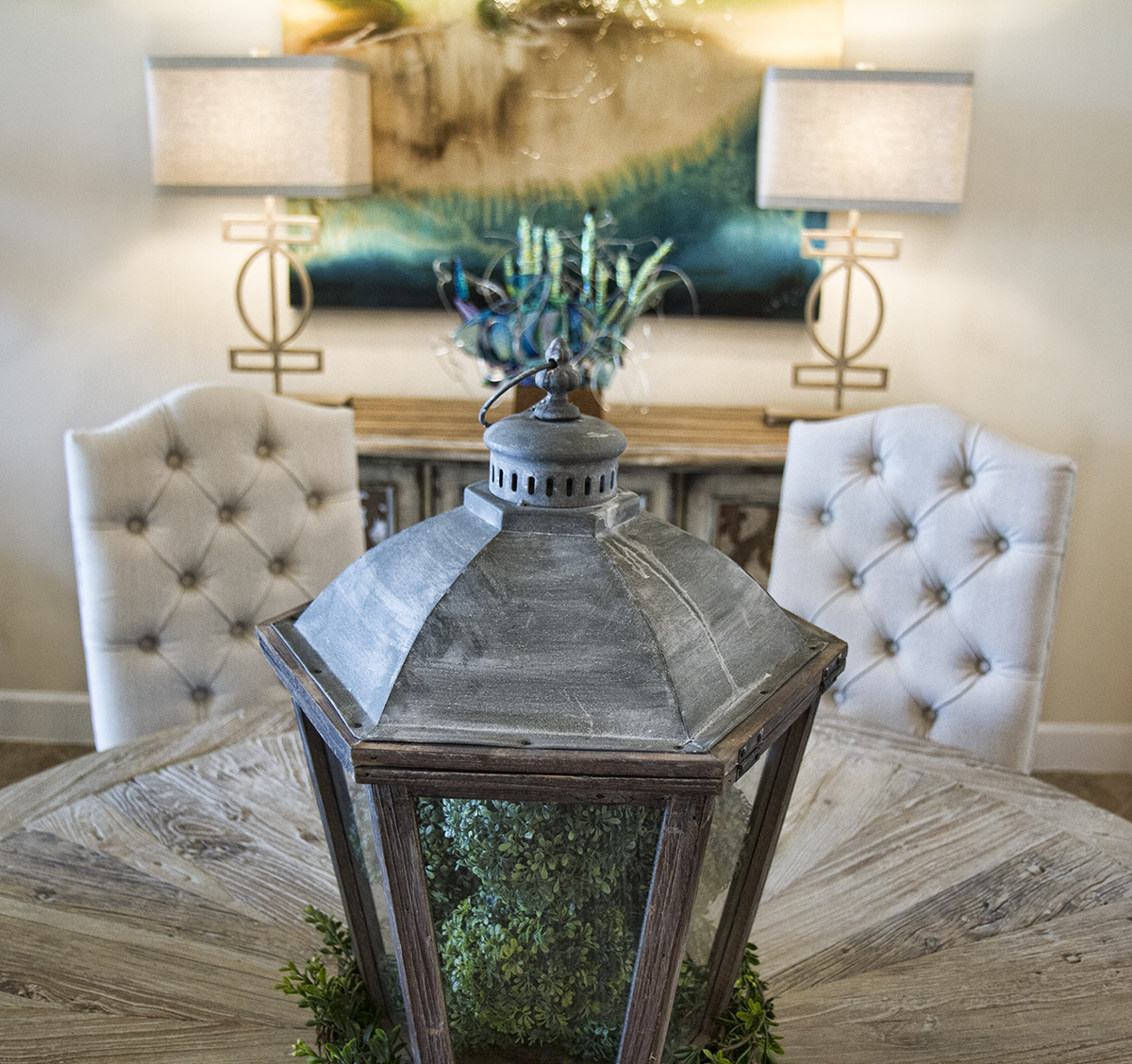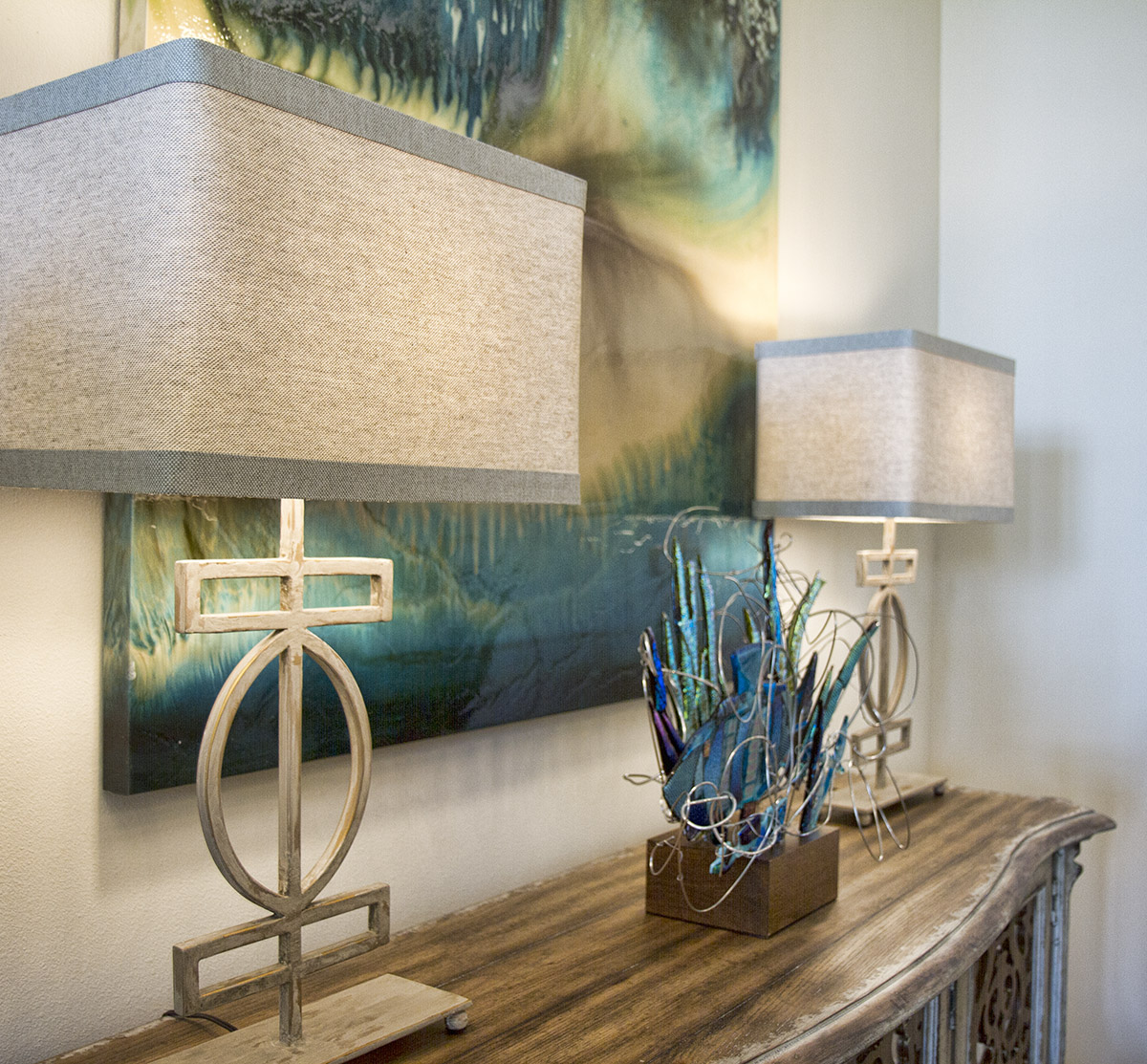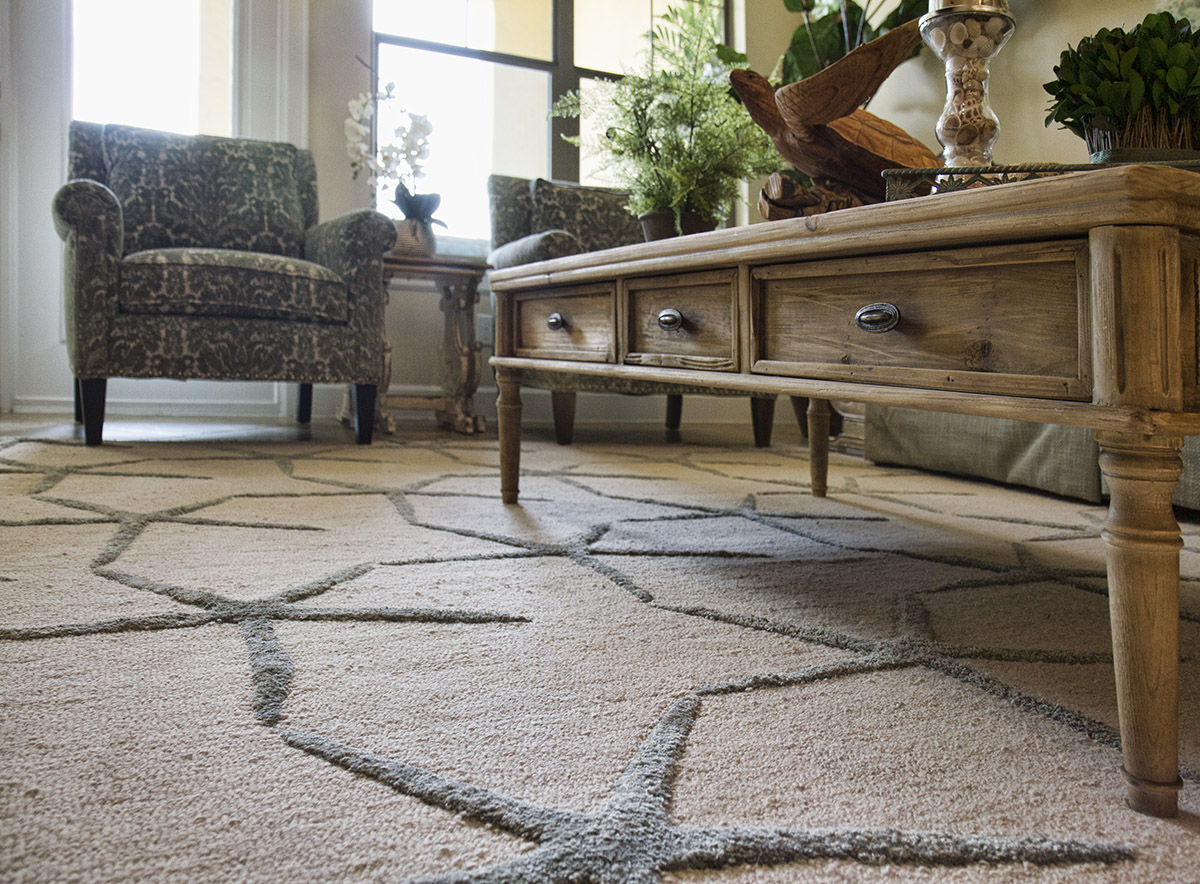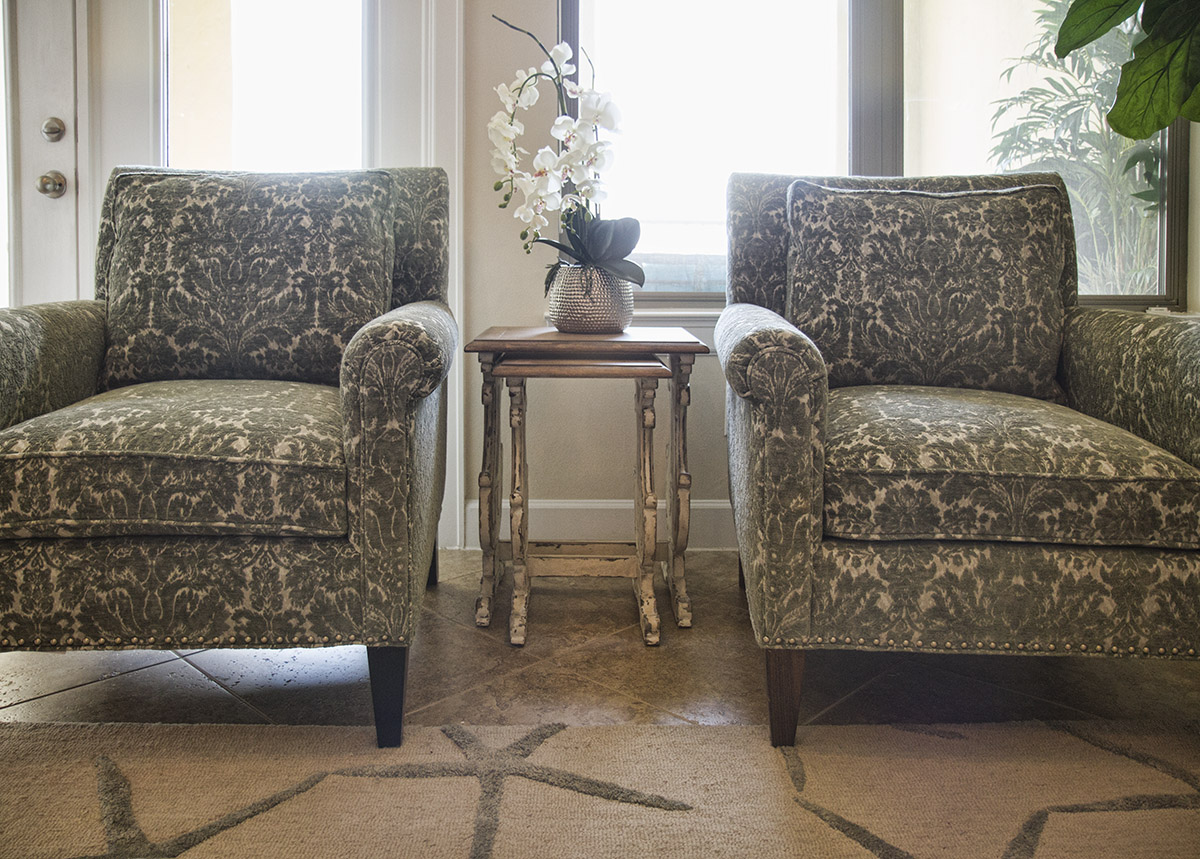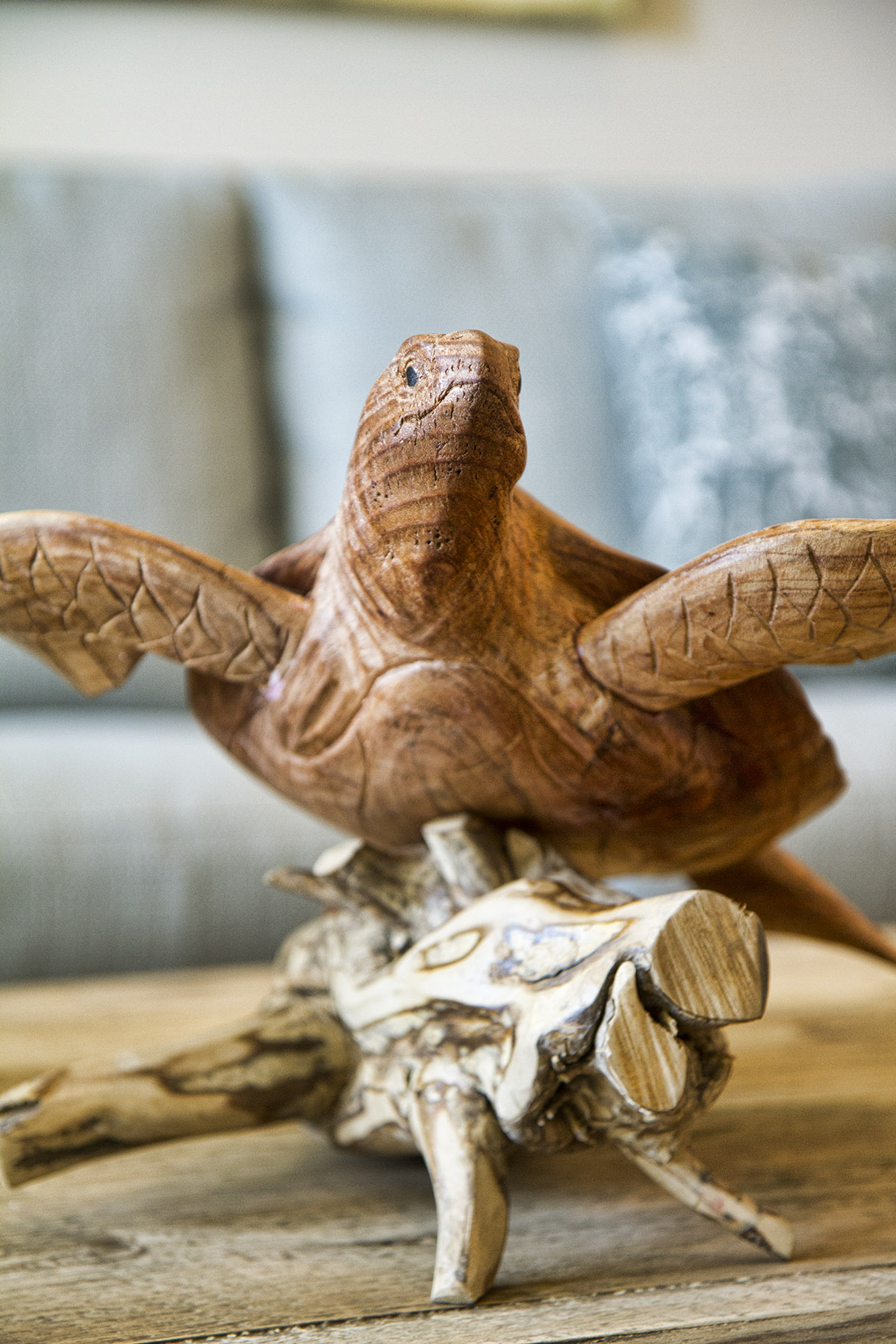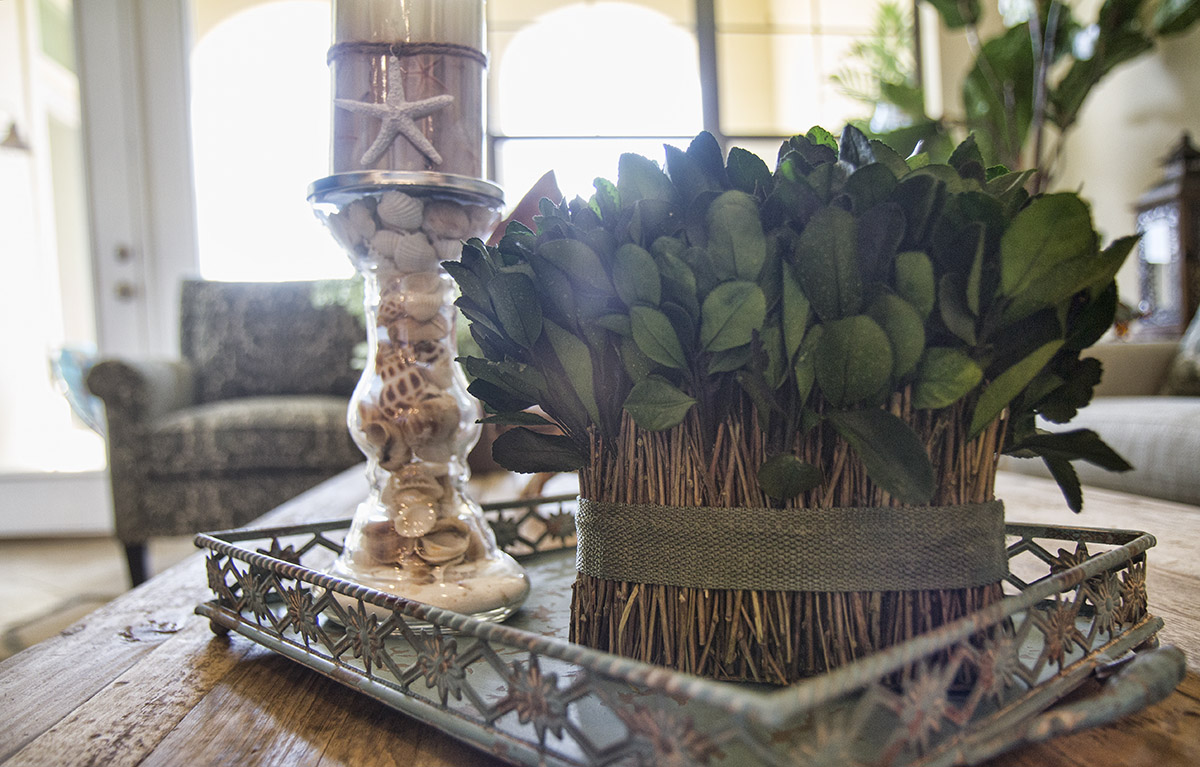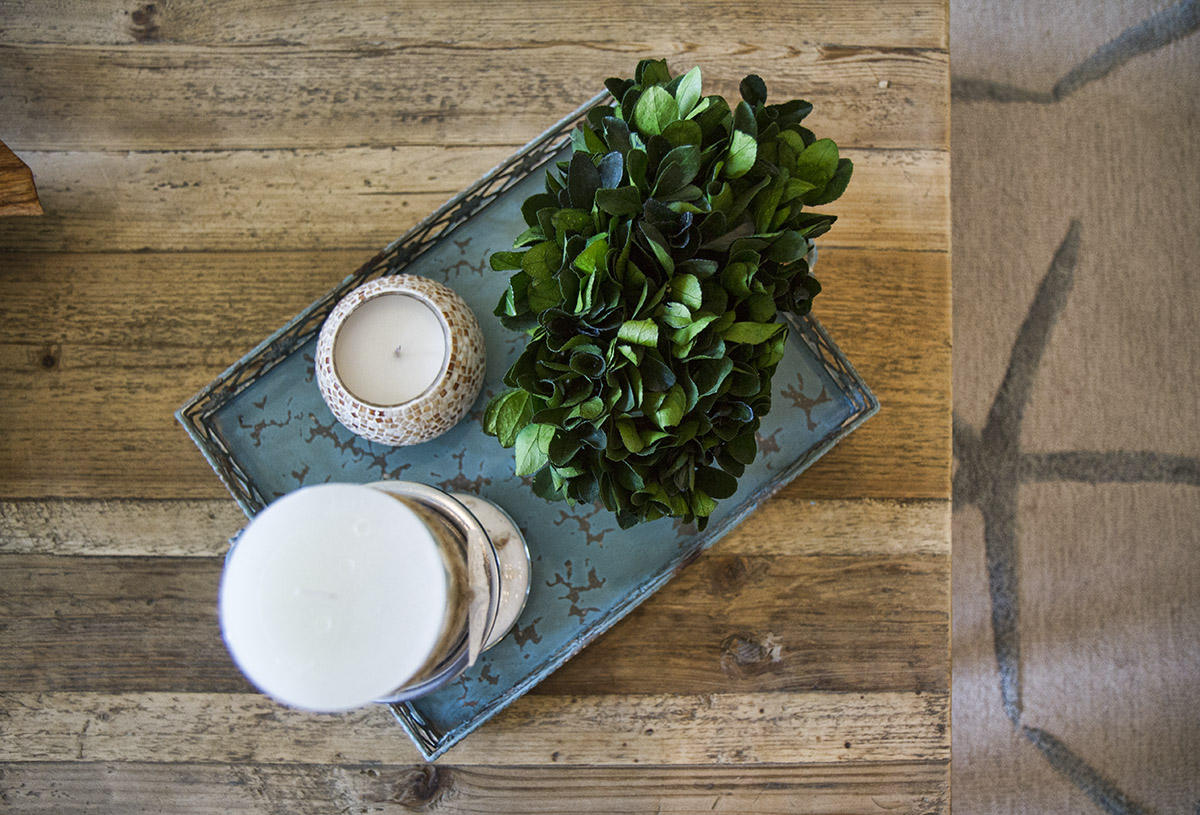 Bedroom
Slip into the bedroom and find a royal headboard, yet another classy touch mingled adeptly with the rustic, seaside vibe. An impressively scrolled bedside table gets a delicate touch with a thin lamp and even thinner floral accent.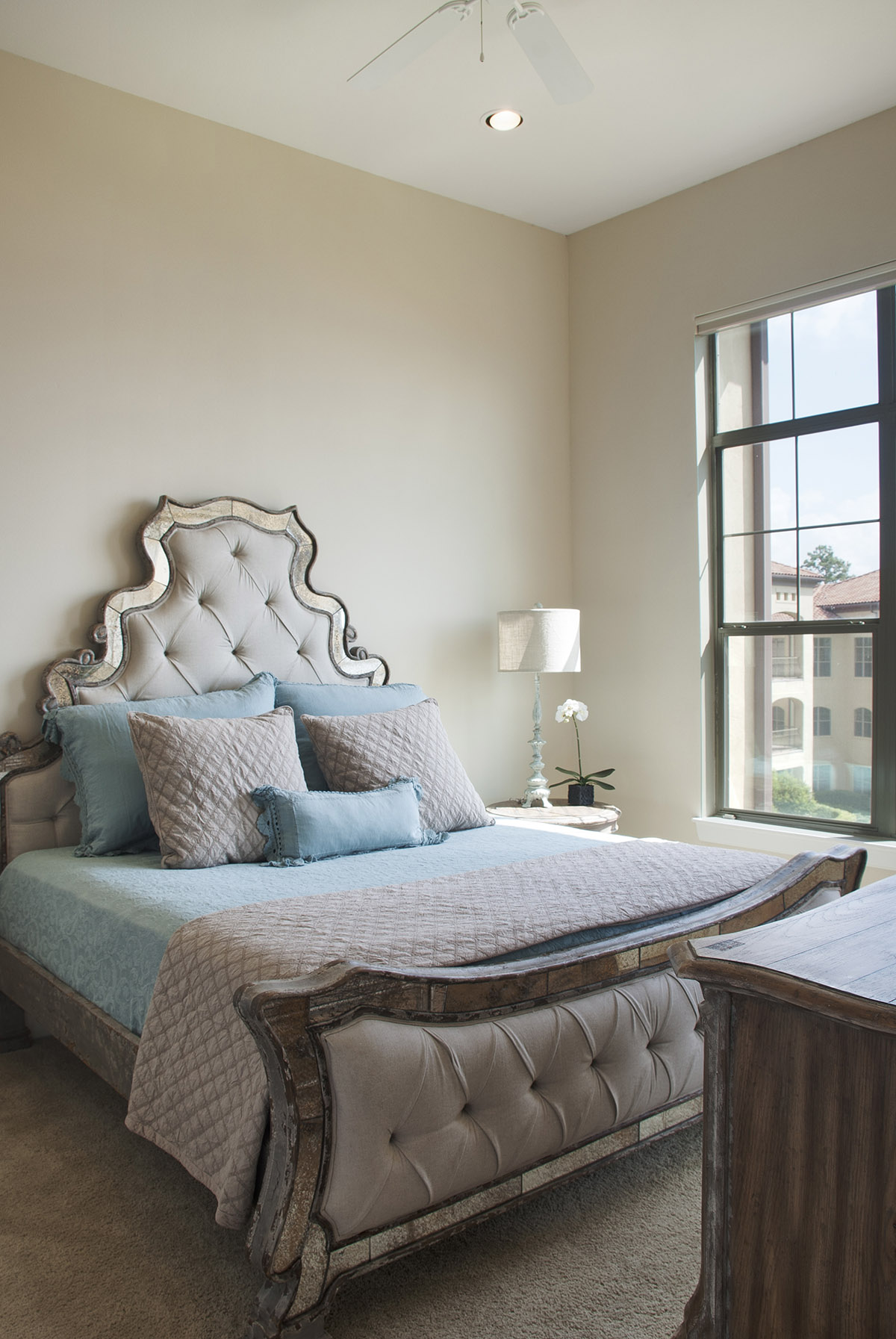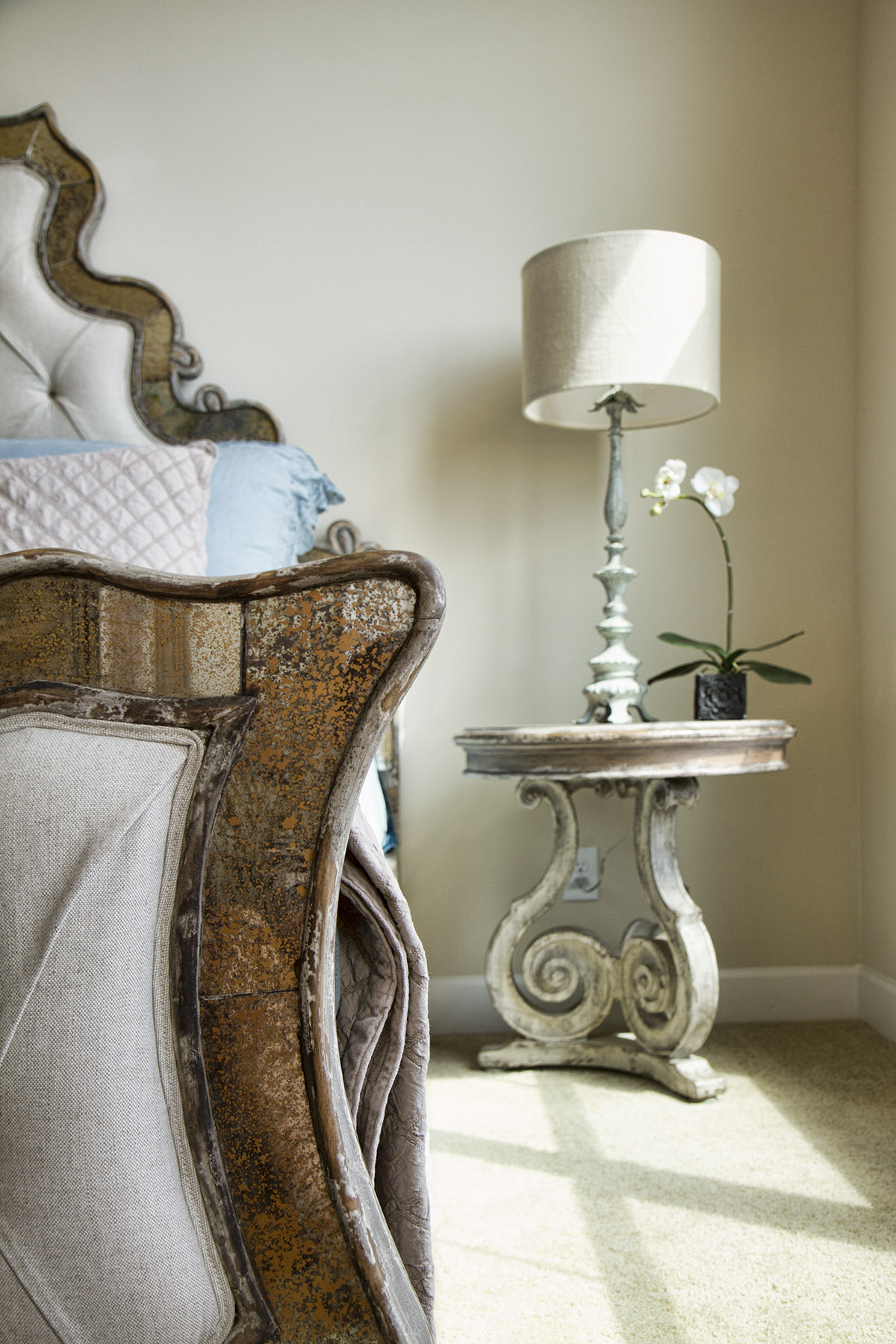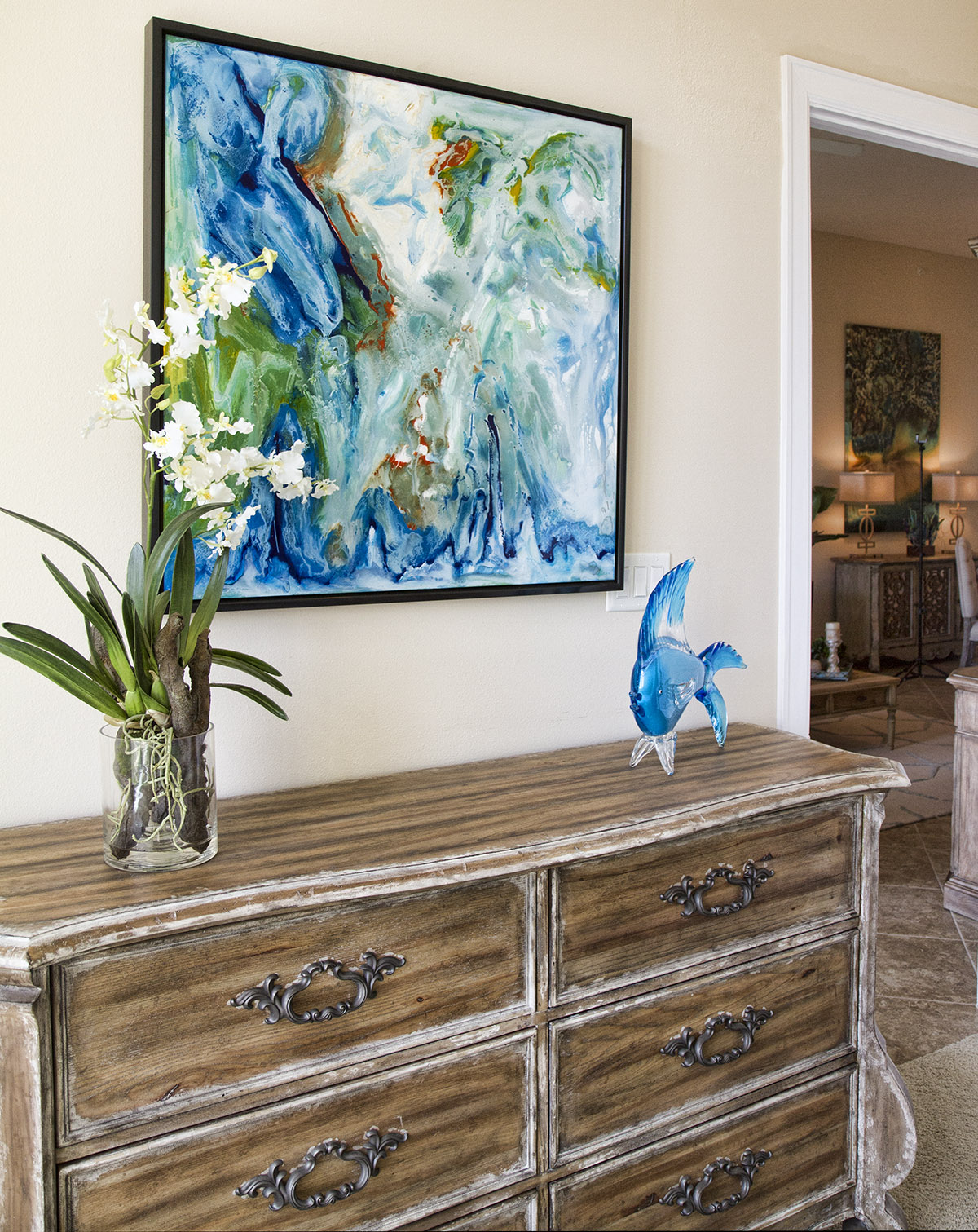 Even Joe's towel closet is cool, with the towels artfully arranged yet ready for action – to find for yourself that life is indeed really better by the pool.
Thanks, Joe, for inviting us into your home!
Want Aunt Laurie to pay a visit to your house? Let us Know!