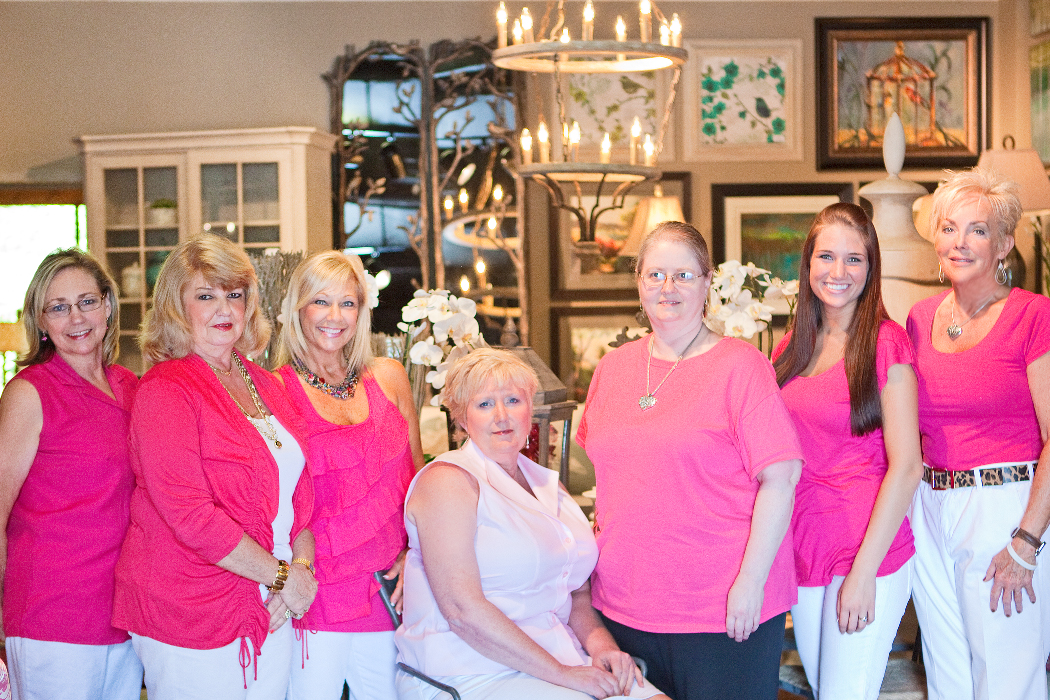 Getting ready for Mother's Day this weekend and thought we'd show some love
in our pinkalicious blouses and up in front at Laurie's with pink,  pink, and more pink
just because we adore all the moms, aunts, daughters, cousins,
and friends that take such good care of us!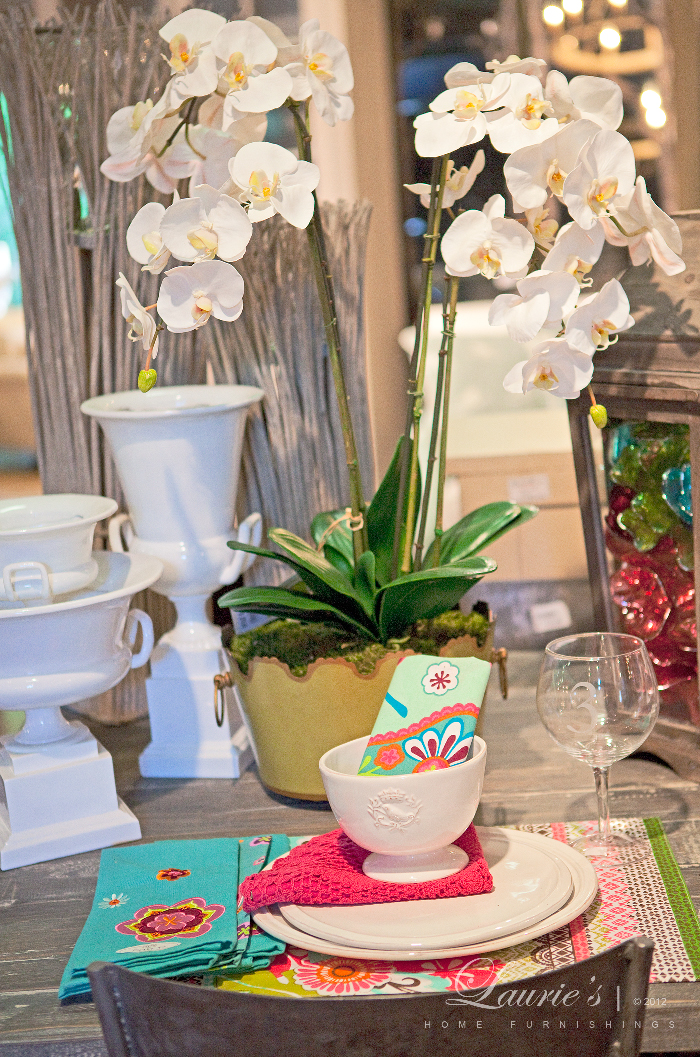 Loving our Orchid florals hat are perfect year round.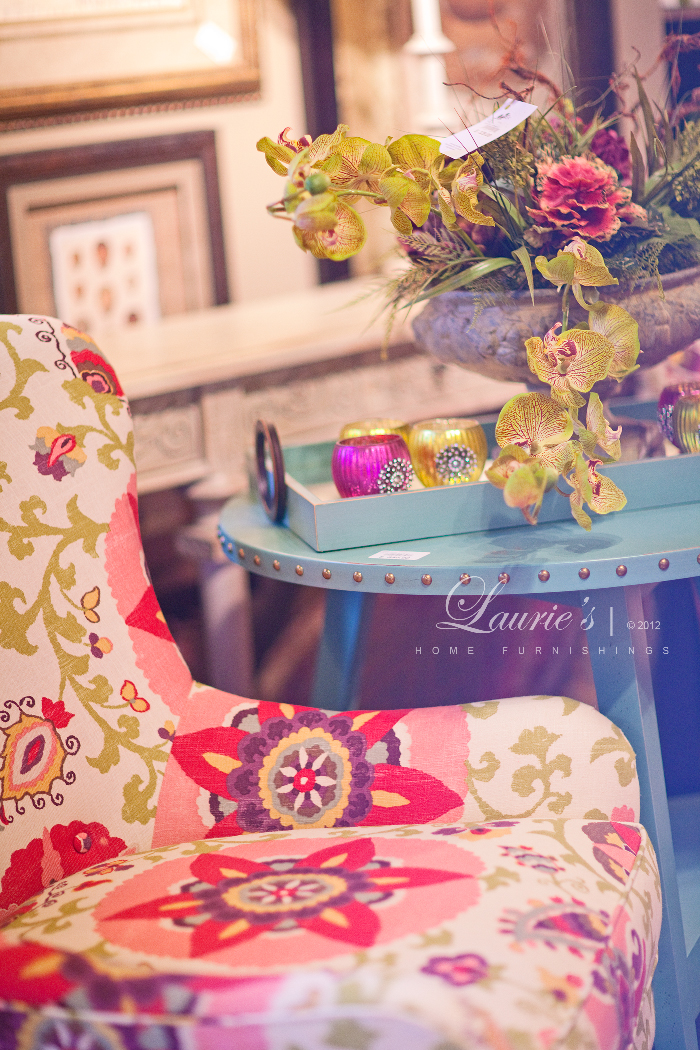 Check out this yummy pattern with greens, pinks, and purples.
Very posh.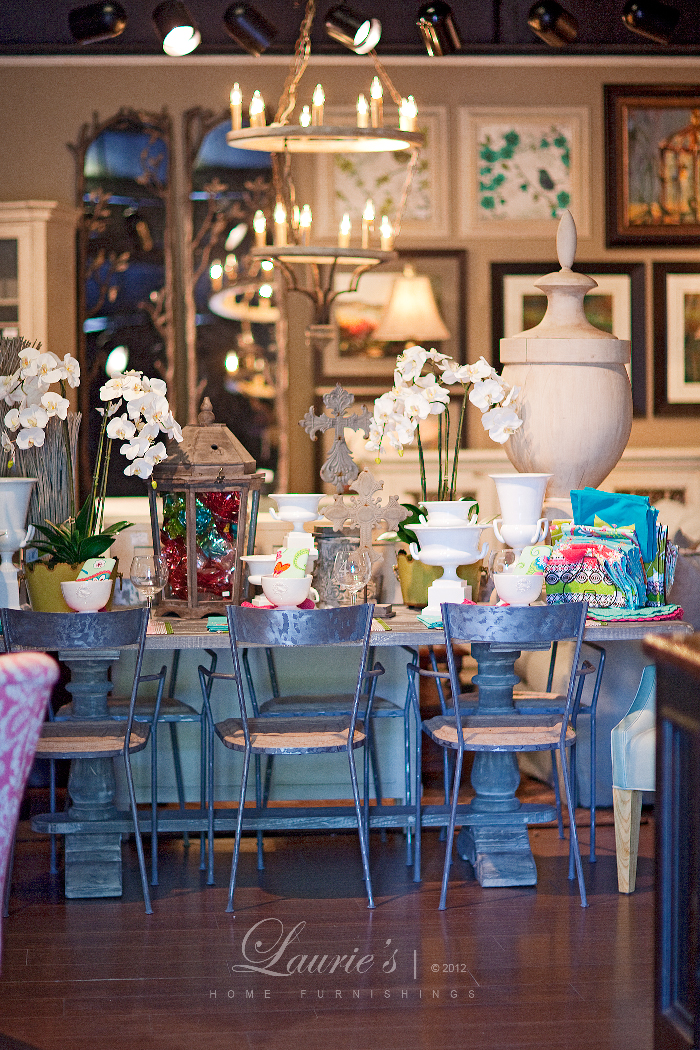 Galvanized chairs perfect for under an arbor on the patio or in your breakfast banquet.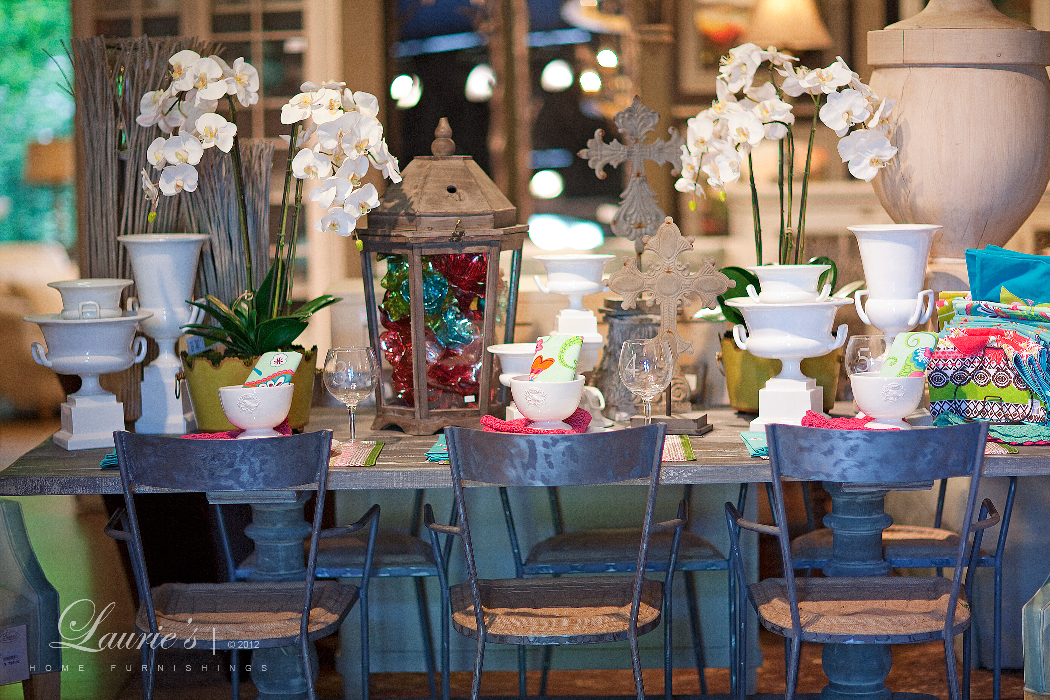 Fun mix of lanterns, orchids, and urns make it feel like Spring.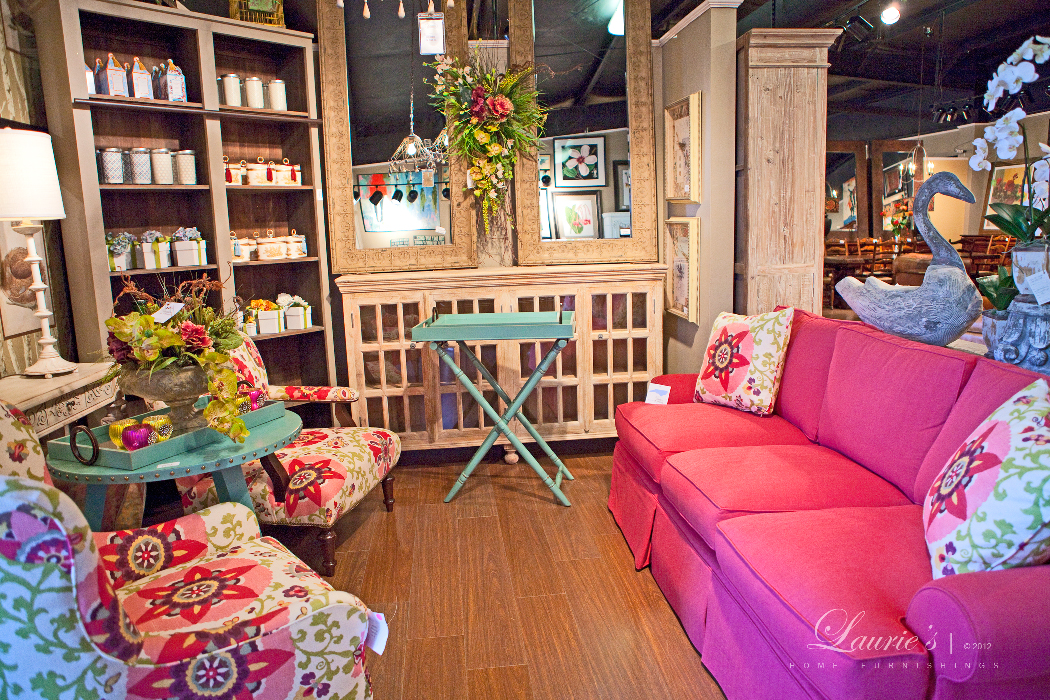 Told you we are lovin' our pink!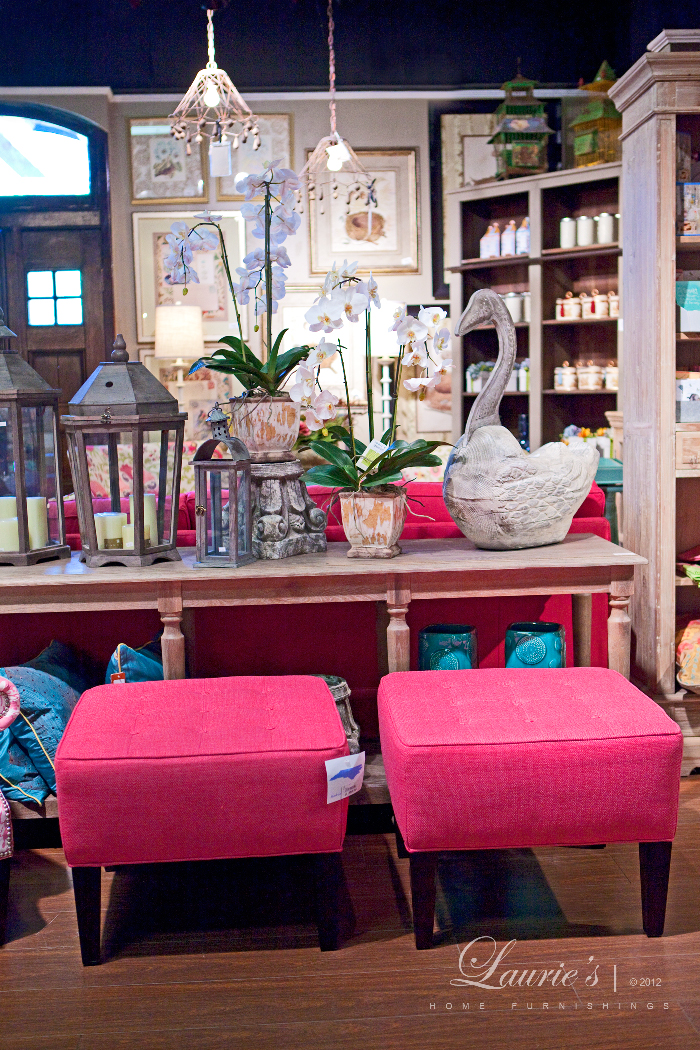 Pink tufted ottomans…your perfect pedicured feet would smile to rest on these.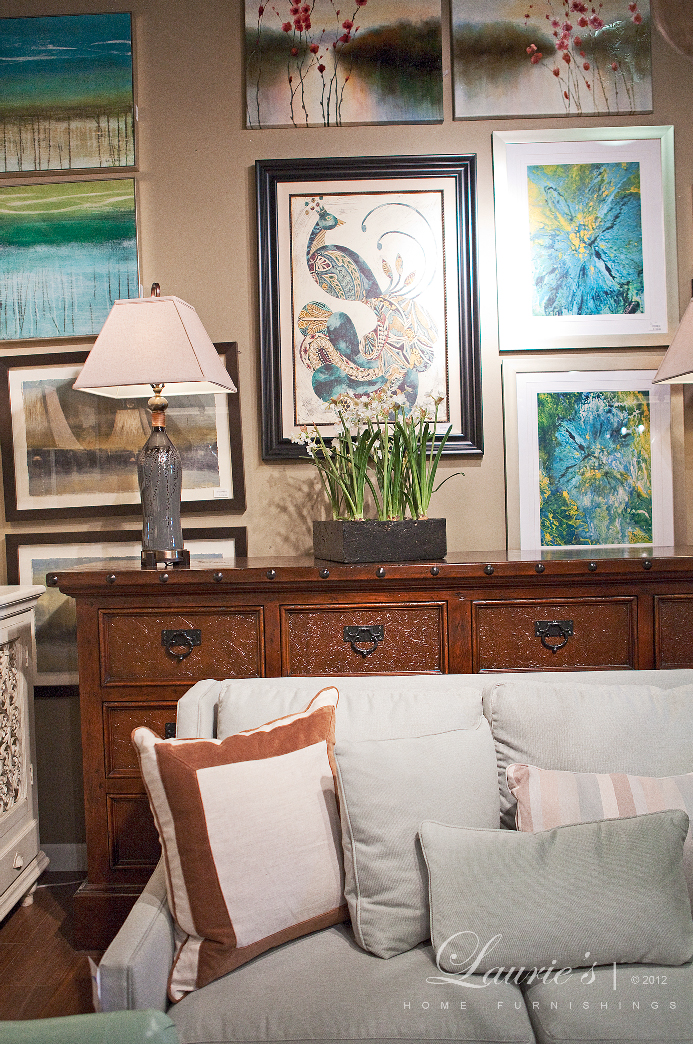 We want to be sure to rep our girls who aren't feeling the pink.
So cool blues, cream, and brown to round off another "cool" look.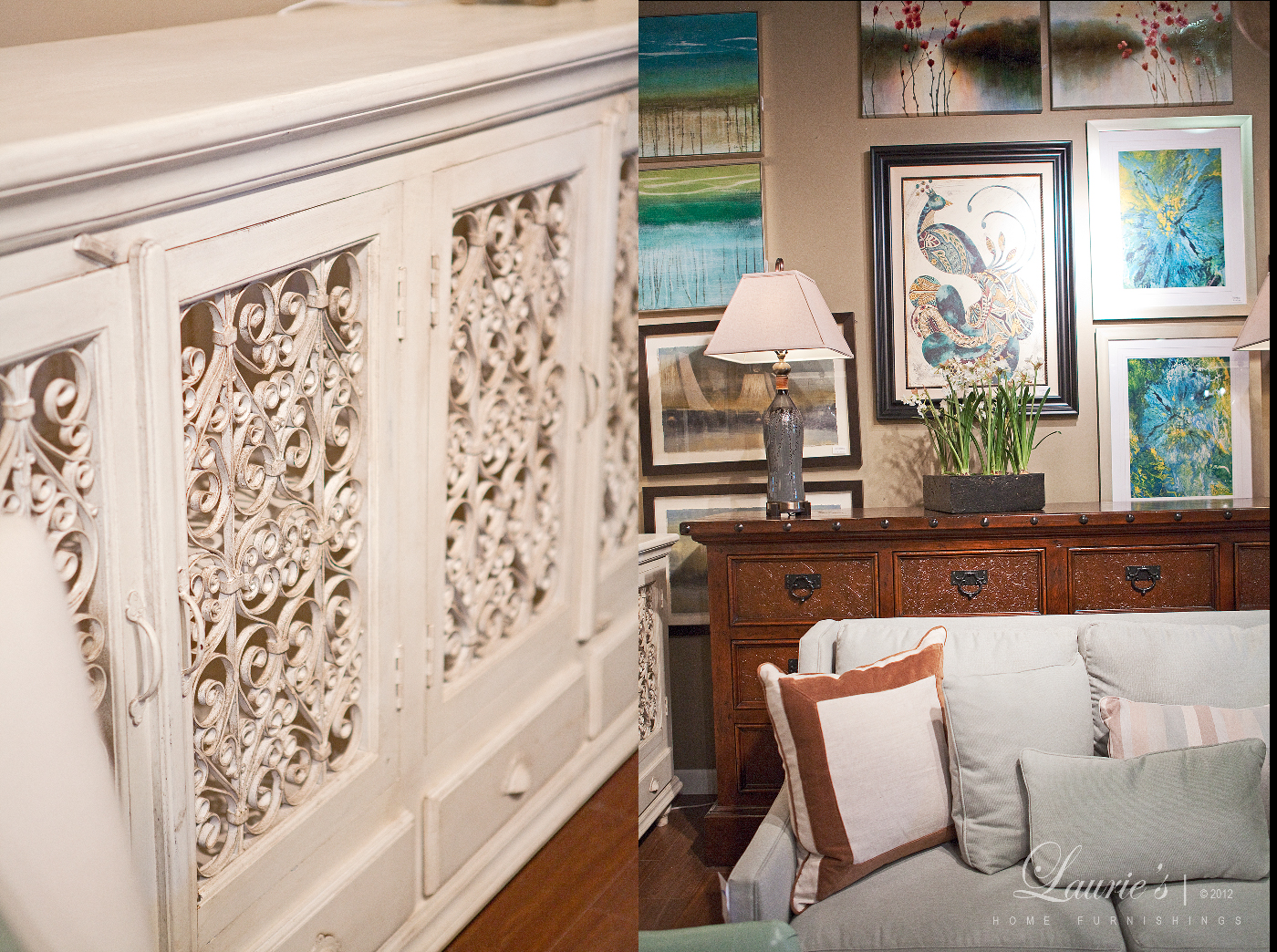 Fabulous tufted upholstered chair in fancied with grommets.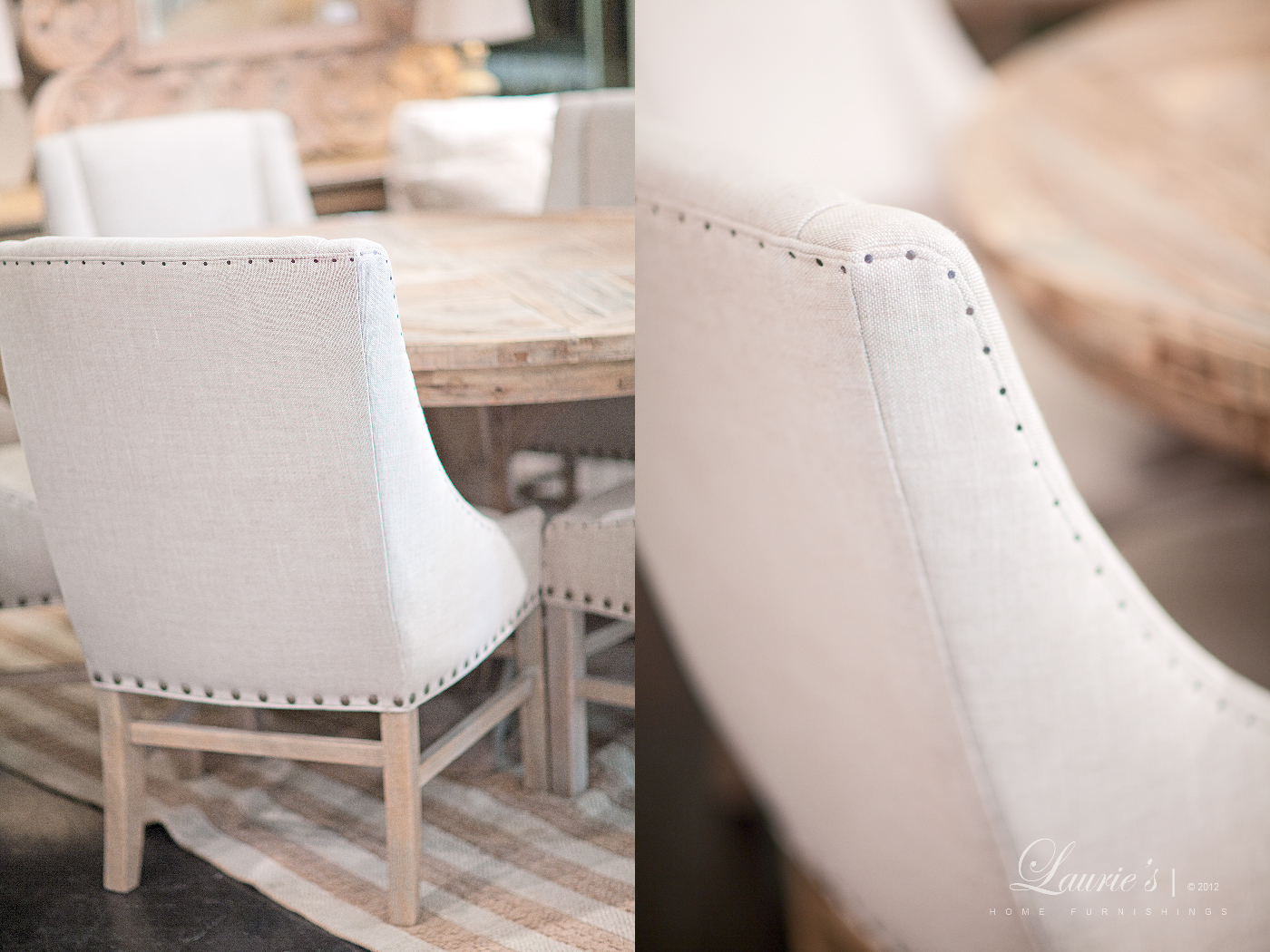 Gorgeous dining chair in linen lined with nail heads big and small.