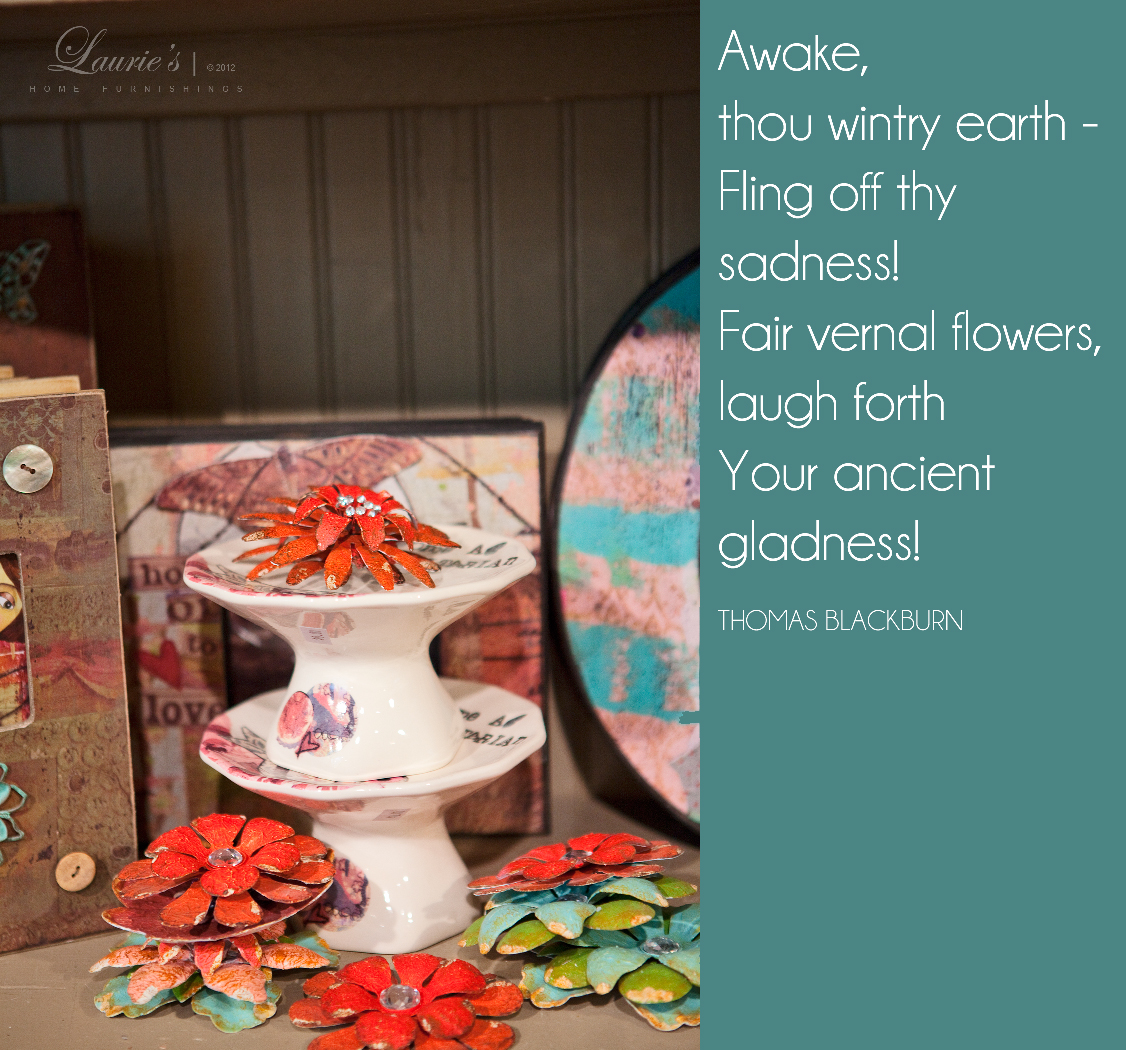 By now I know you've had it with grey skies.
To make matters worse— Punxsutawney Phil said 6 more weeks of winter!
Lucky for us in Texas, this doesn't mean much.
Mediocrely cold and dreary maybe….blah!
But Laurie's is here to rescue you from your rut— you know we are always 1.5 steps
ahead of the seasons to inspire the next beautiful thing in your world.
As I speak– Rocio is feverishly unpacking colorful goodies and bring the sunshine back!
Pops of Spring everywhere on the floor with aqua, coral, green, orange, and yellow.
These bright accent flowers are pretty enough to get us through the next 6 weeks– wouldn't you say?!
I spy green stuff, flowers, butterflies, and birdies!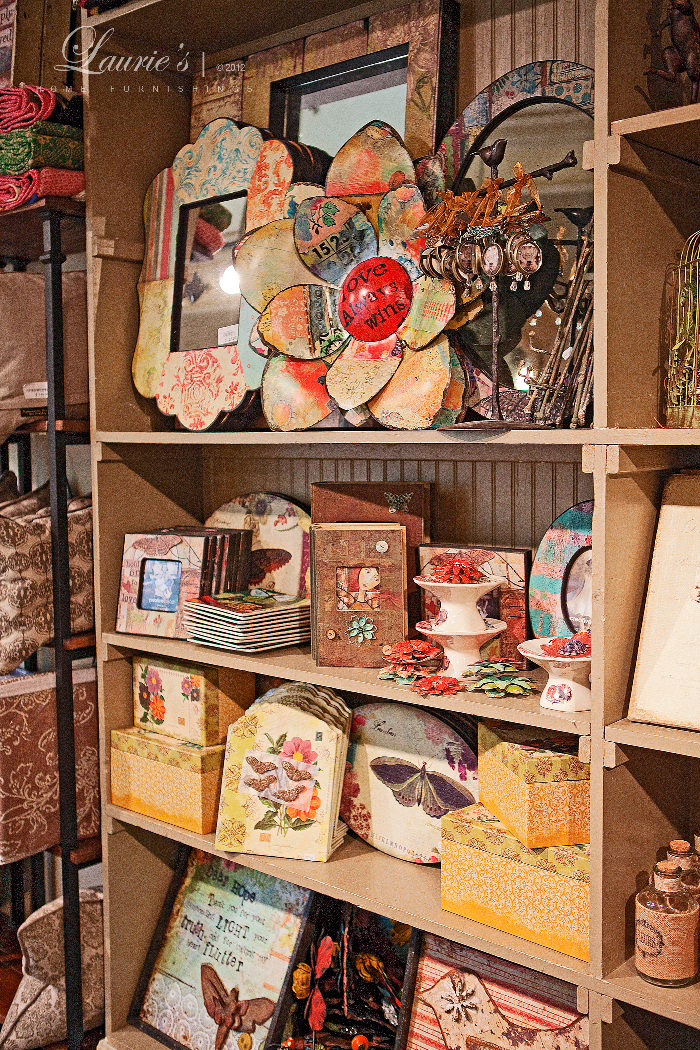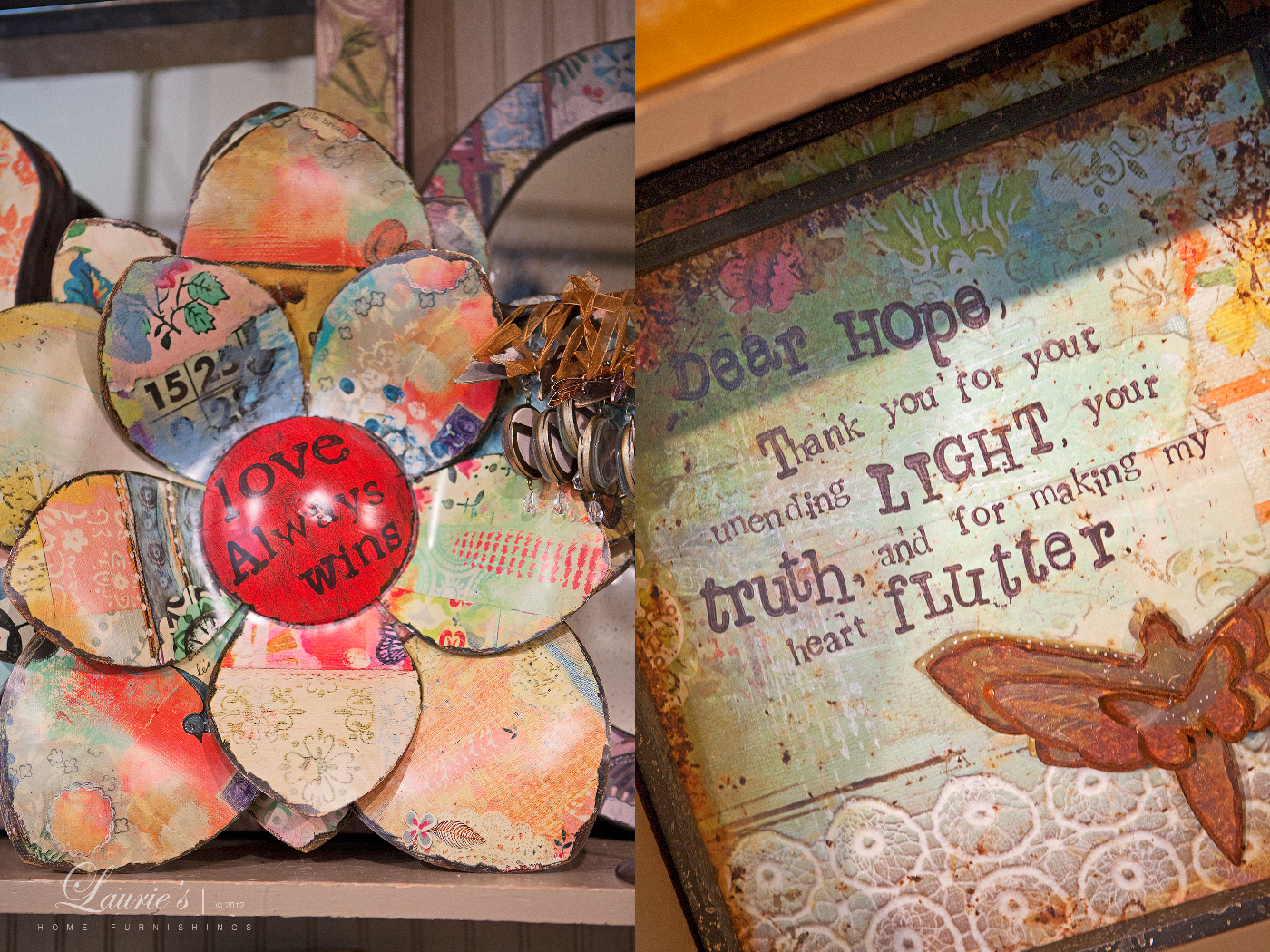 Messages of love and inspiration — oh if you have a daughter she'd adore this!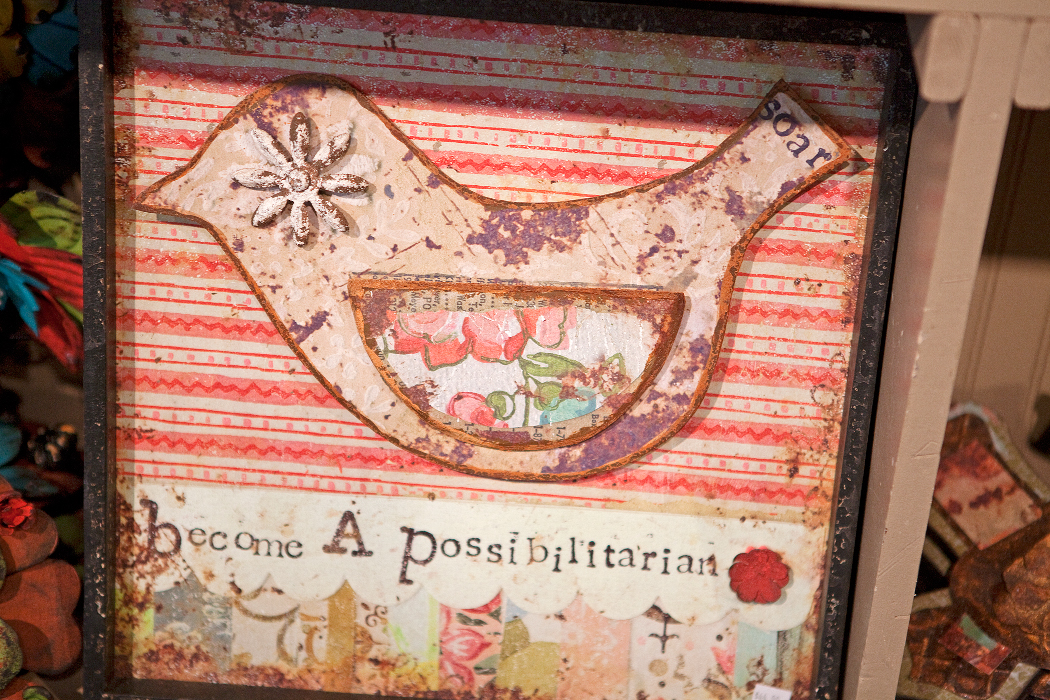 Possibilitarian — possibly my new favoritest word.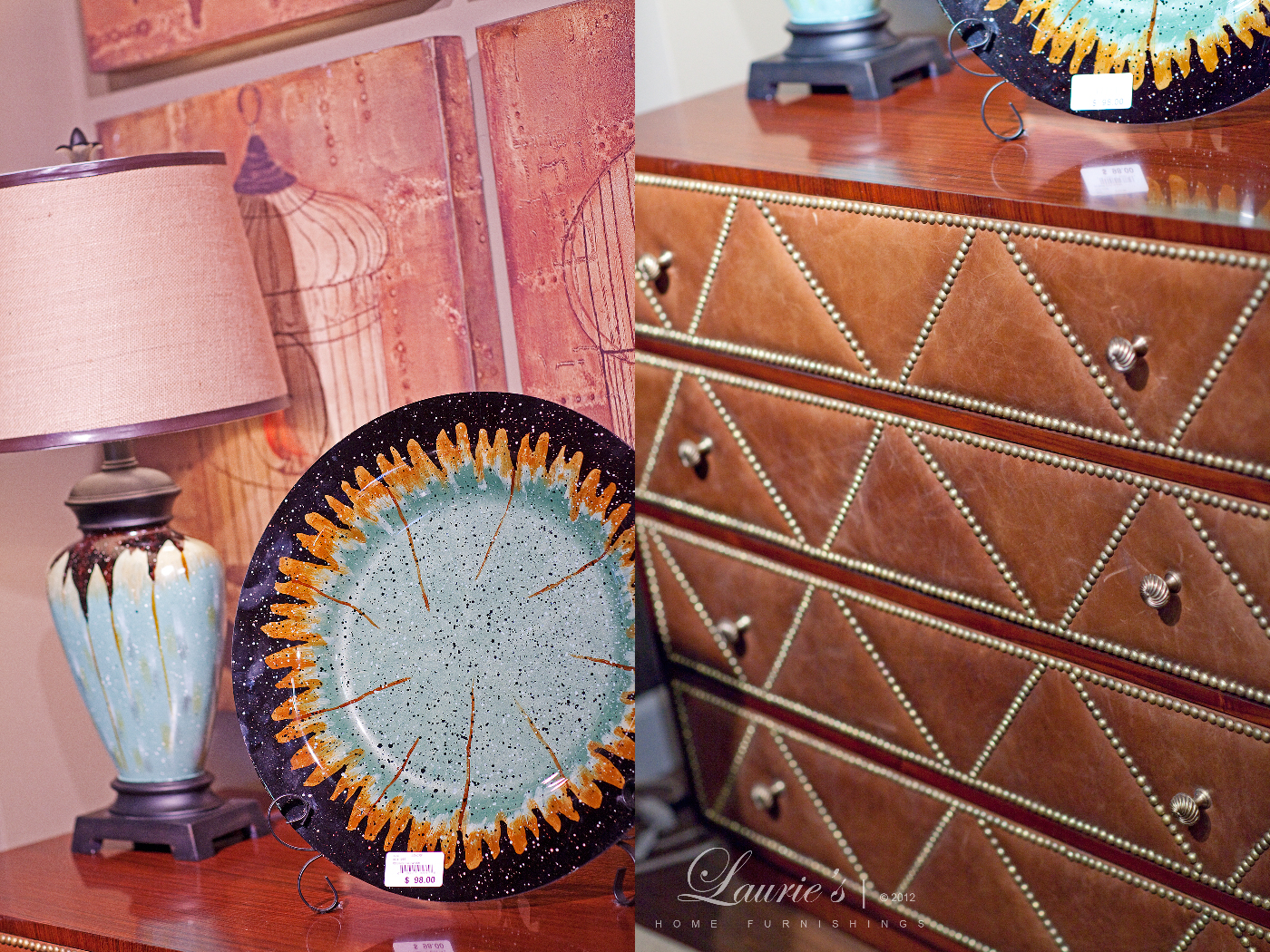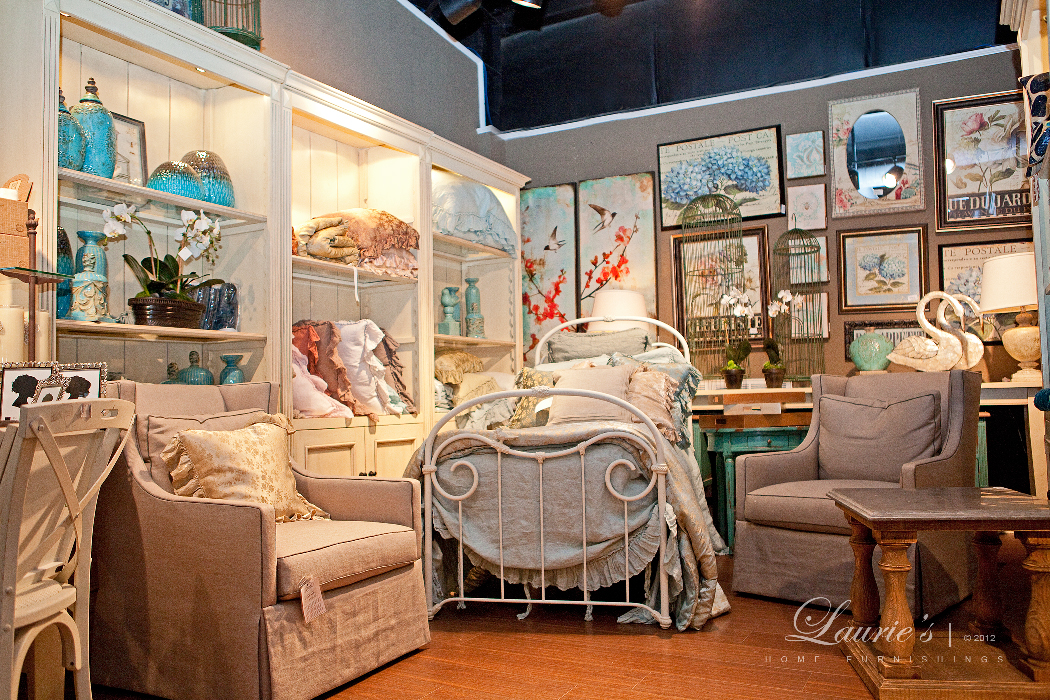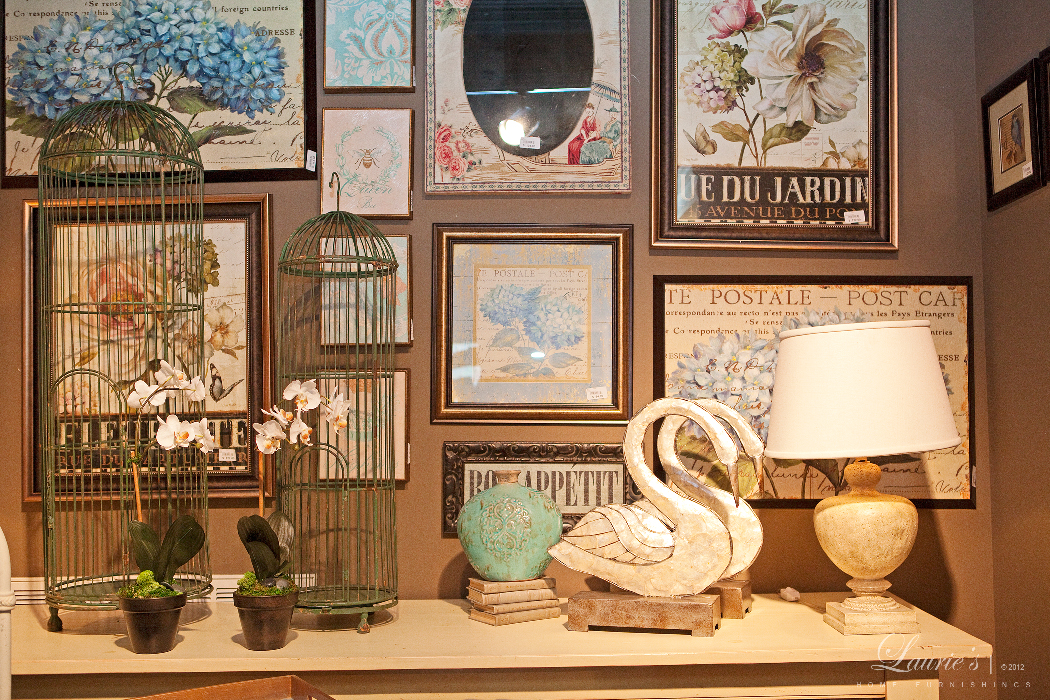 Ahh Swan Lake…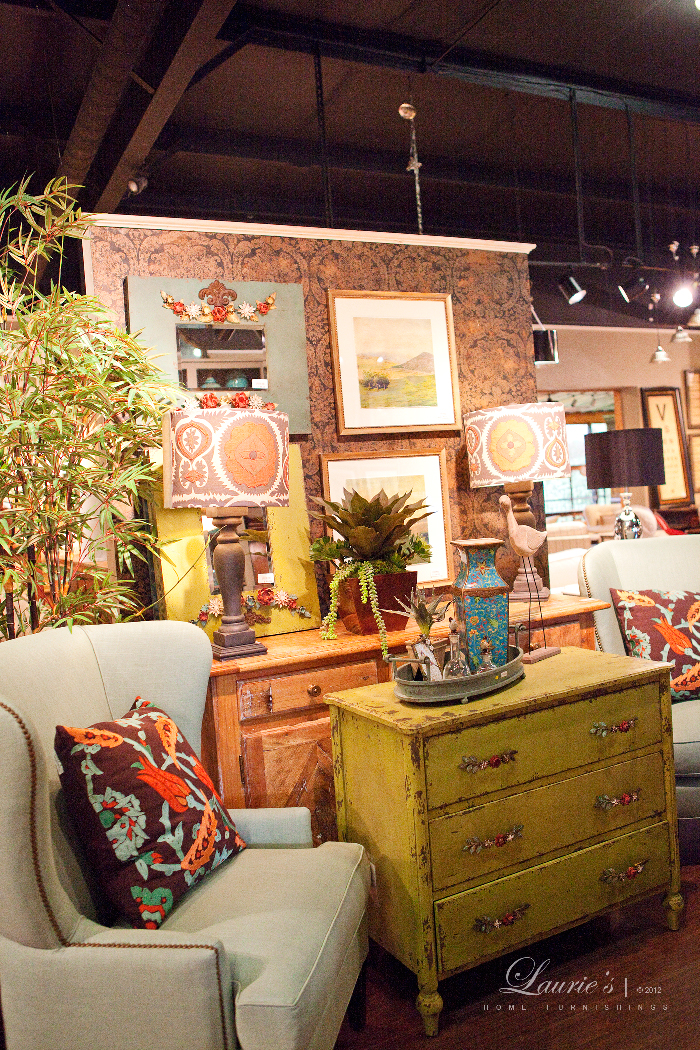 Looking at this green dresser alone is enough to get me through till March.
Just makes you happy! Sunroom? Hallway? Powder room? PERFECT!