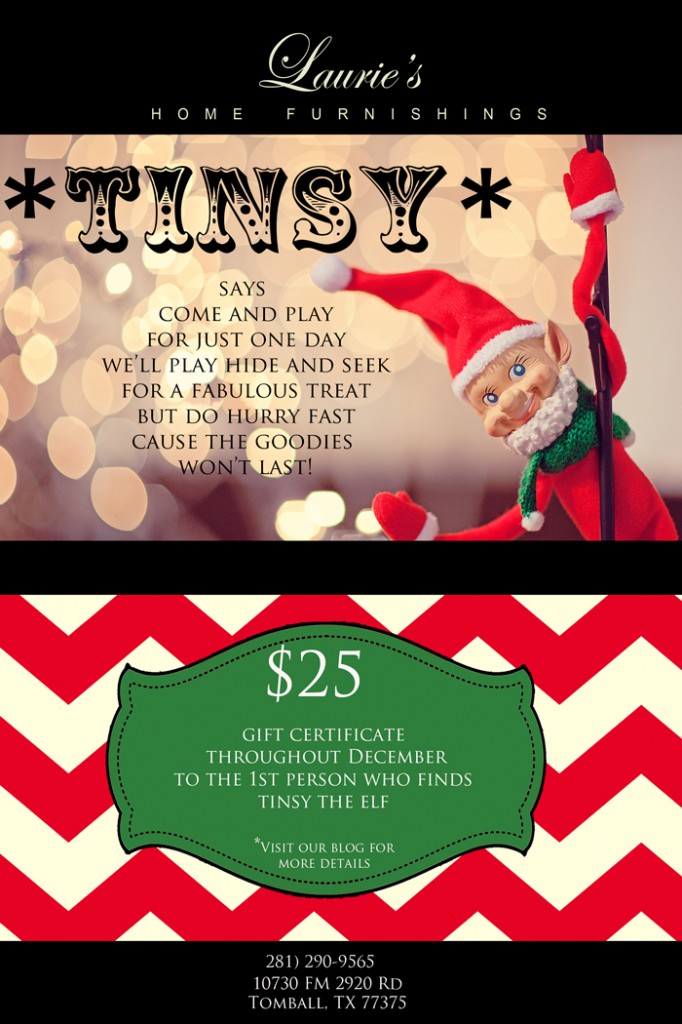 Meet Mr. Tinsy.
With a personality as flamboyant as tinsel —
Santa Laurie thought his name suited him very well!
Along with his silly antics,
Tinsy will be bringing you a fun game of hide and seek along with
a $25 gift certificate each day throughout December!
Perfect for those special somethings this holiday season.
Each night Tinsy finds his way onto Laurie's showroom floor and discovers
all kinds of new mischief to entertain us with.
We need help keeping our sweet little elf out of trouble!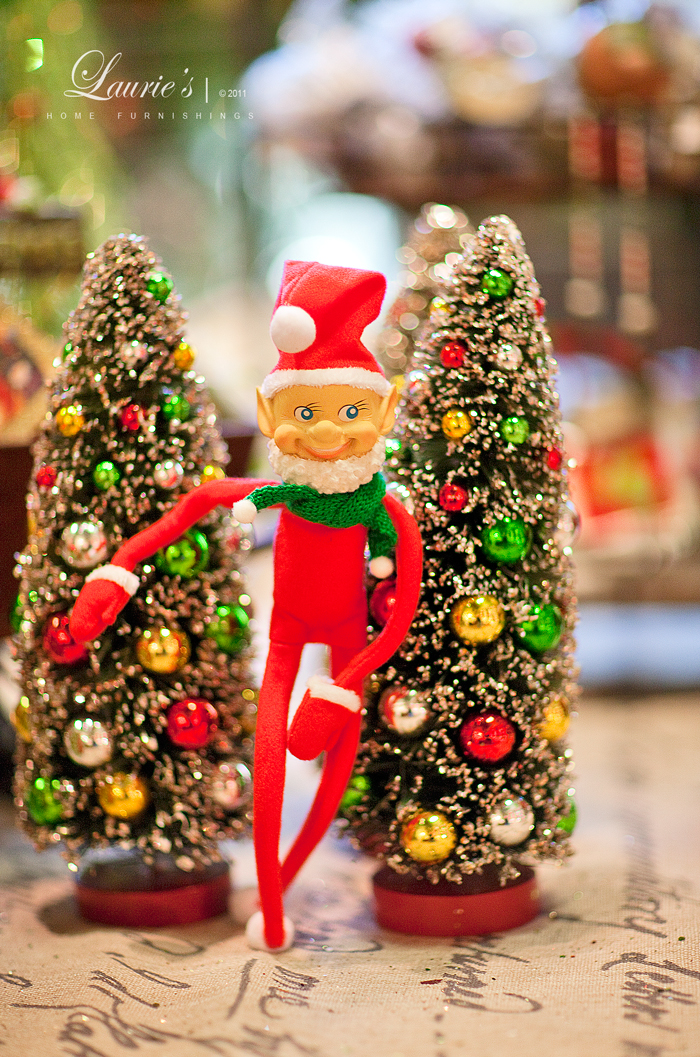 HOW TO PLAY
1. Like  Laurie's on Facebook  or visit our blog daily to find a clue on where Tinsy was last seen.
2. Visit Laurie's Home Furnishings find where Tinsy is hiding!
3.  Email a snapshot of you with Tinsy  to aprilpizana@gmail.com  (to be shared on Facebook)
4. Return Tinsy to the front desk and claim your prize!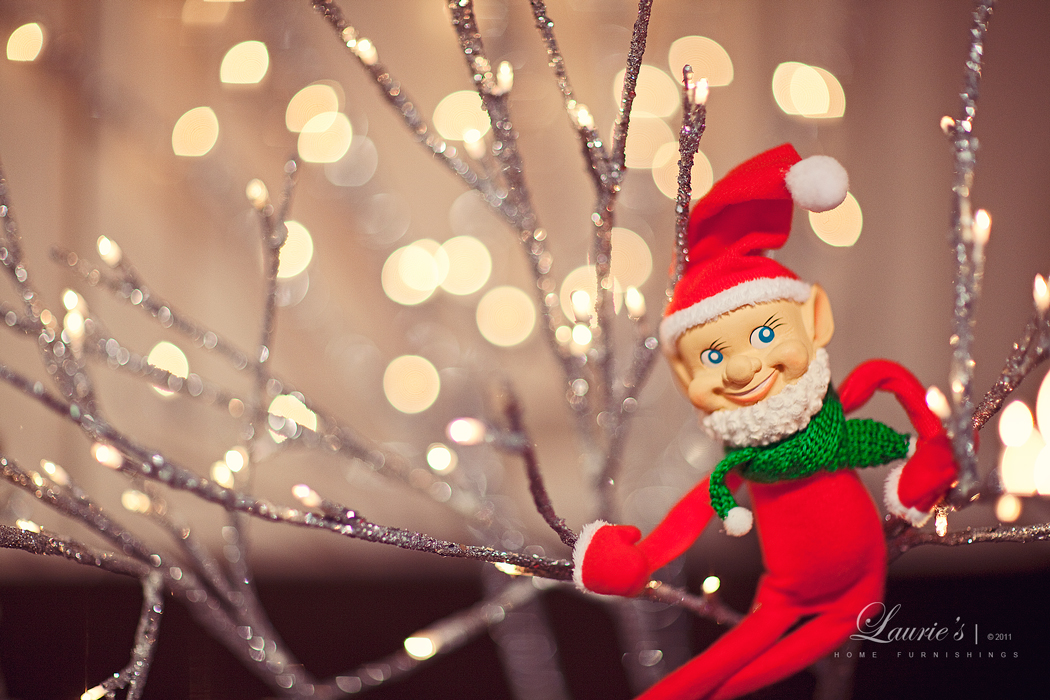 THE FINE PRINT
Participants are eligible to win only one time.
One winner per day.
No purchase necessary.
Winning has no cash value.
Gift certificates expire December 31, 2011
Laurie's Home Furnishings attains the right to change, modify, contest as needed without notice.