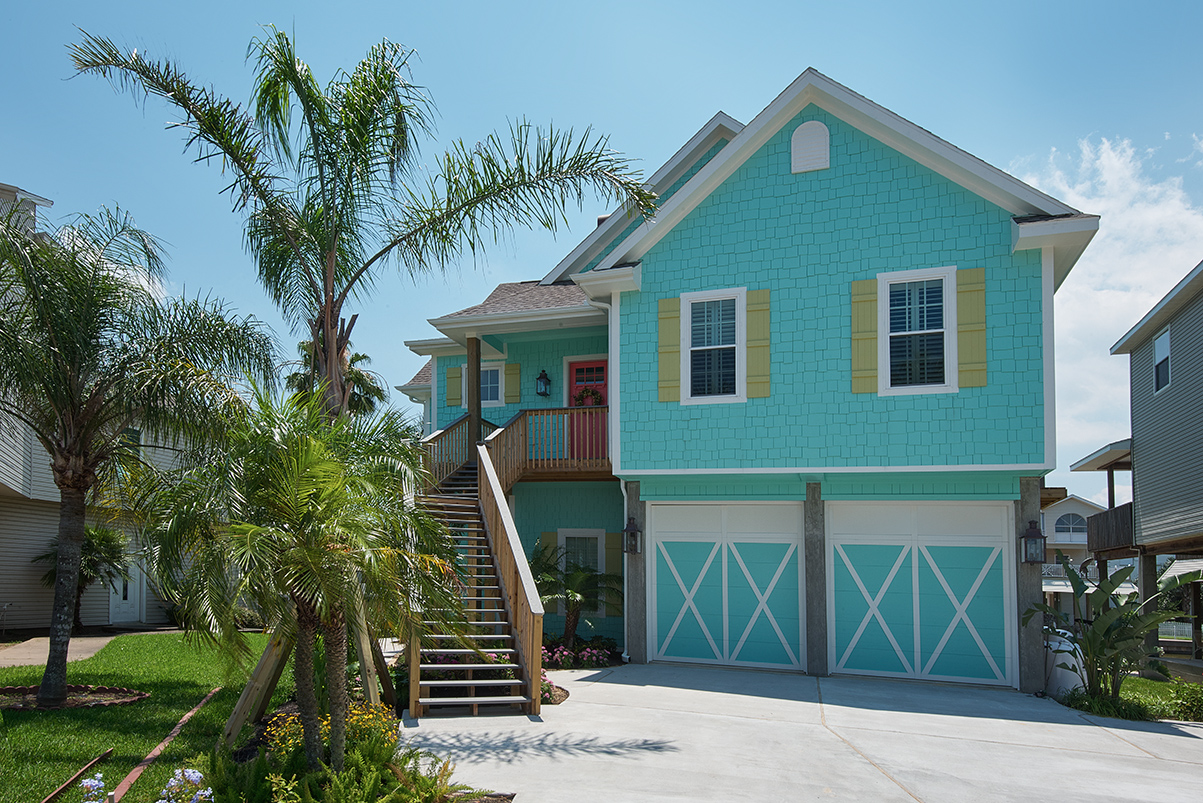 Being blue takes on a whole new meaning when it's at the Galveston home of Bill and Pat Hightower – and it has nothing at all to do with sadness! This alluring aqua beach house was the latest stop on our Aunt Laurie in Your Home tour series, and it was azurely a delight.
The delight begins once you spy the chipper blue house in just the right shade with just the right accents. Check out the sweet green shutters and coral front door. Perfectly white porch furniture beckons from an expansive water-facing deck.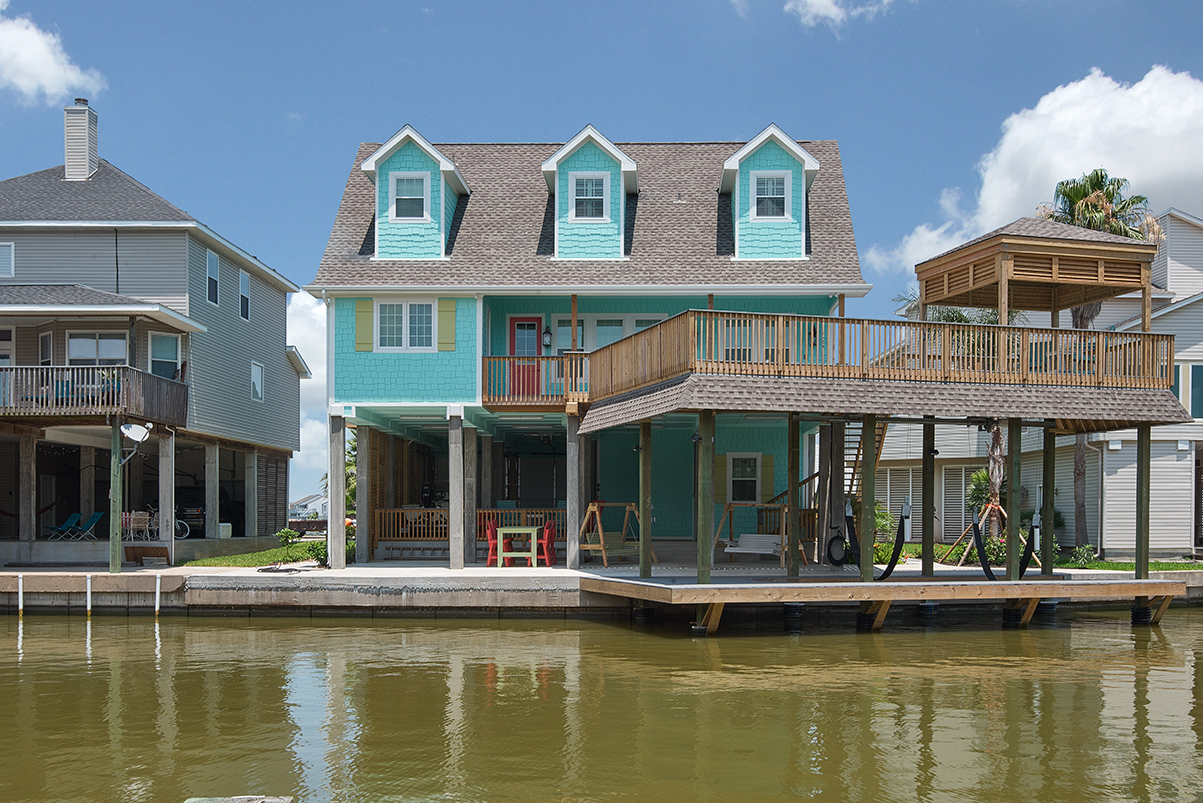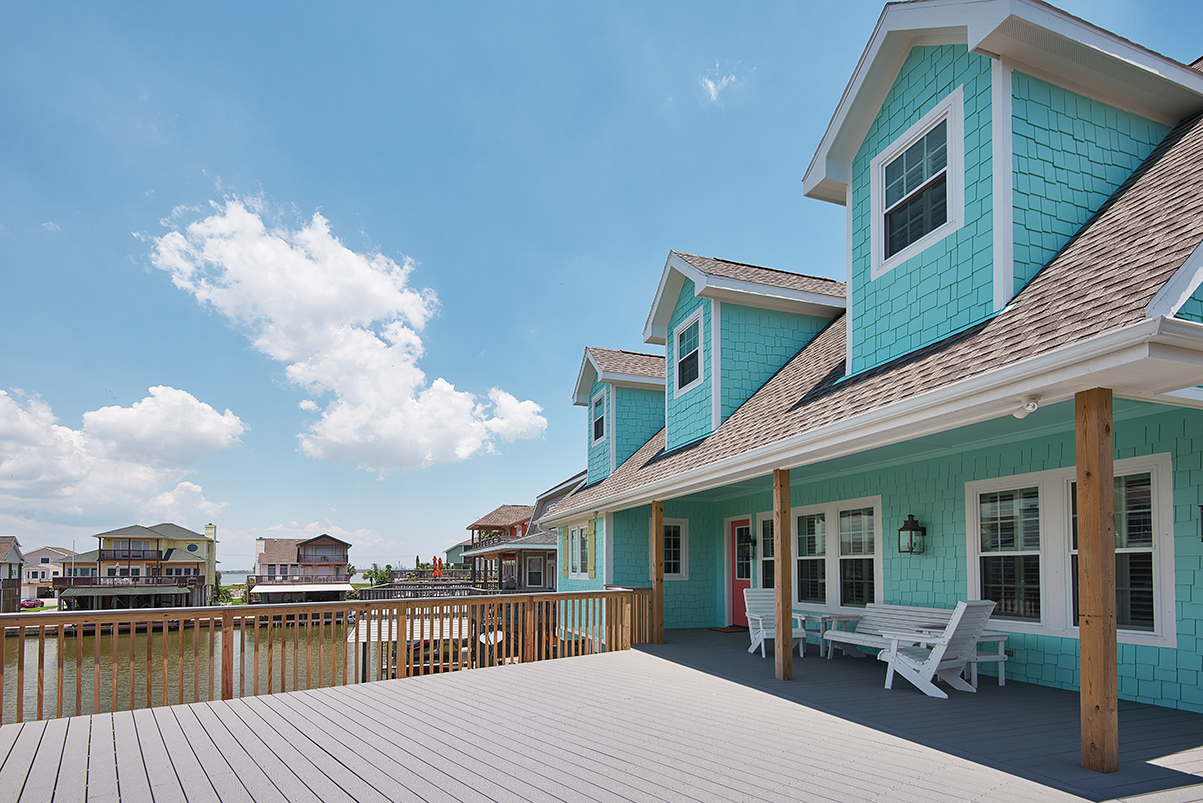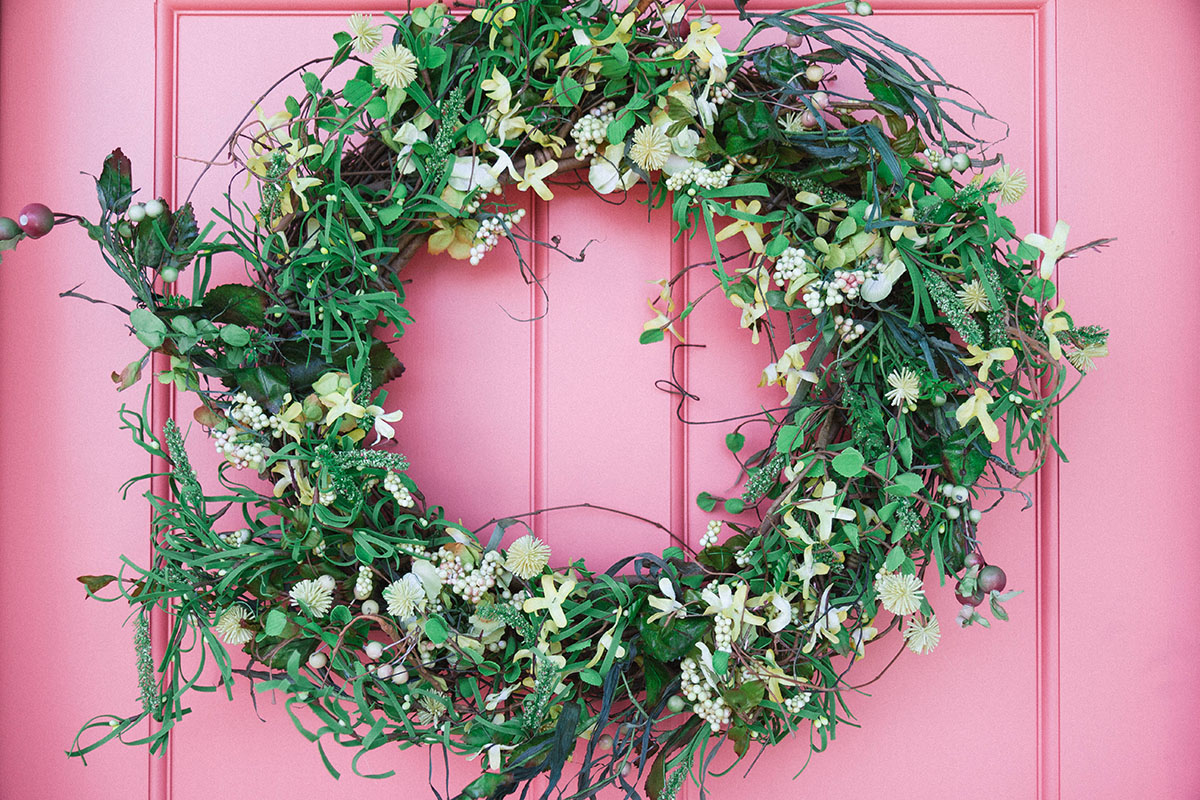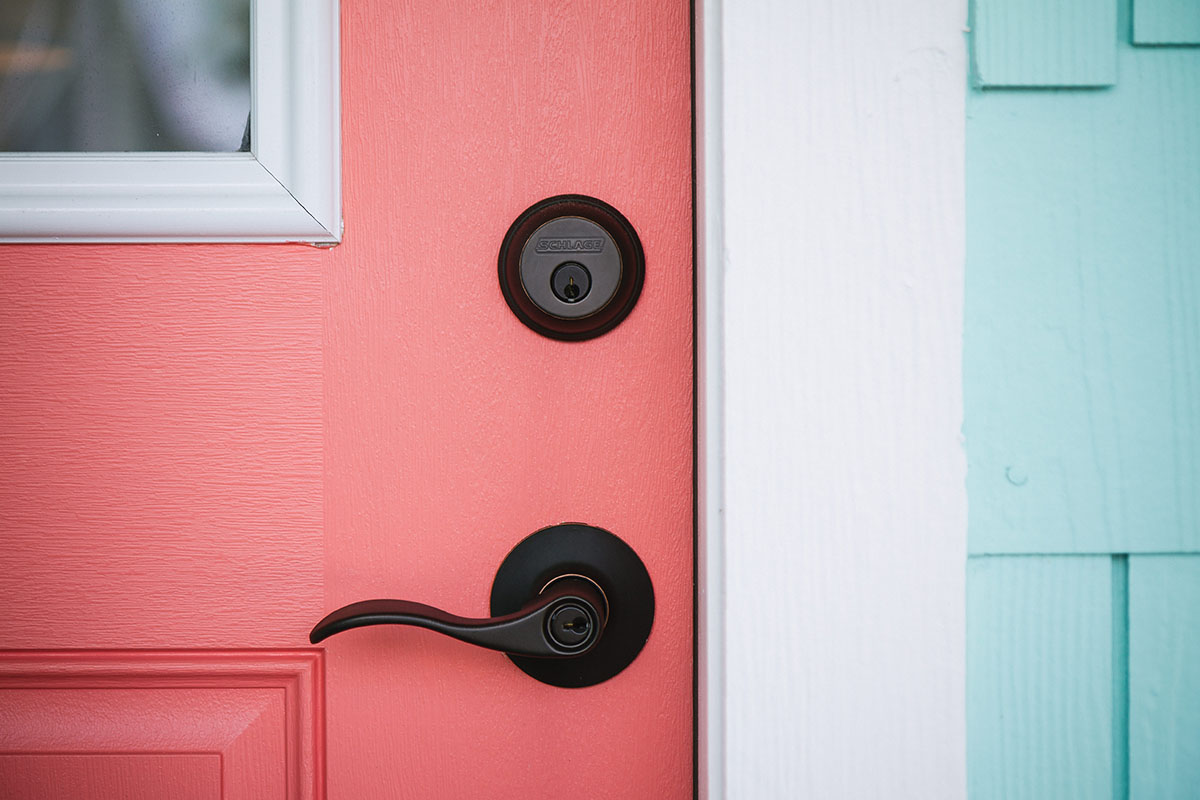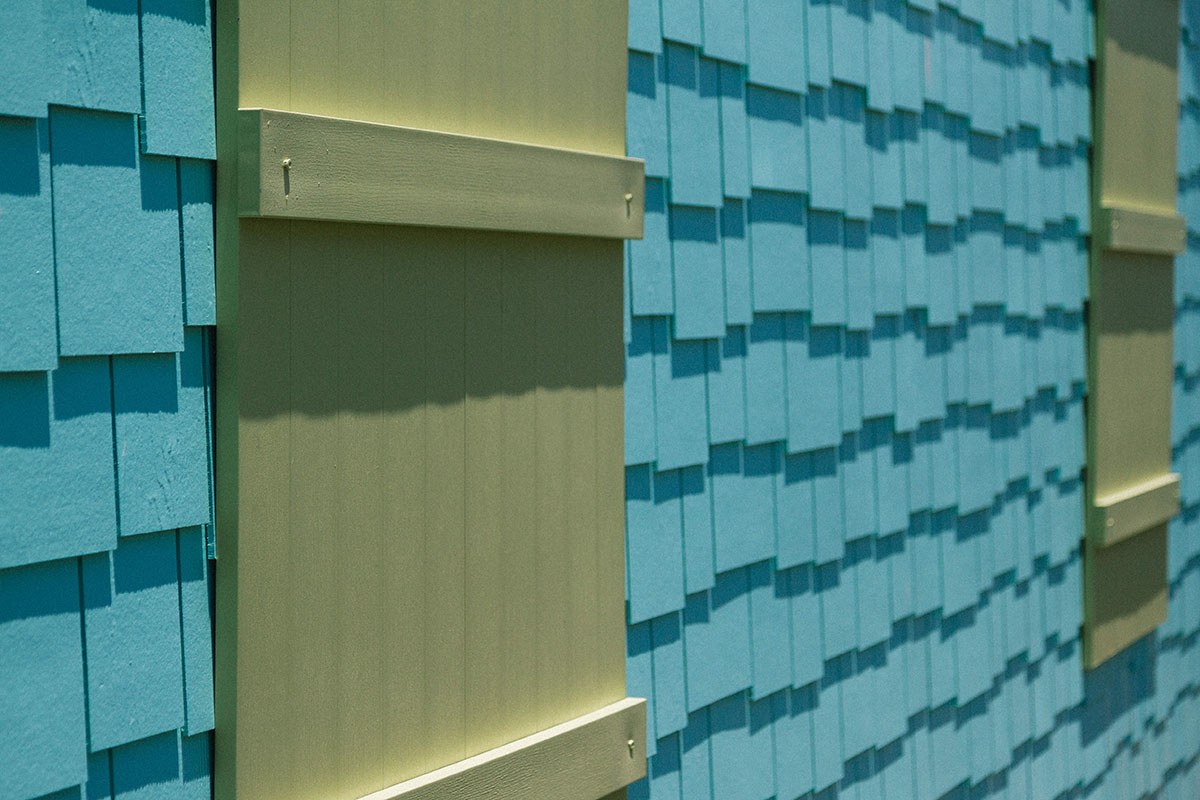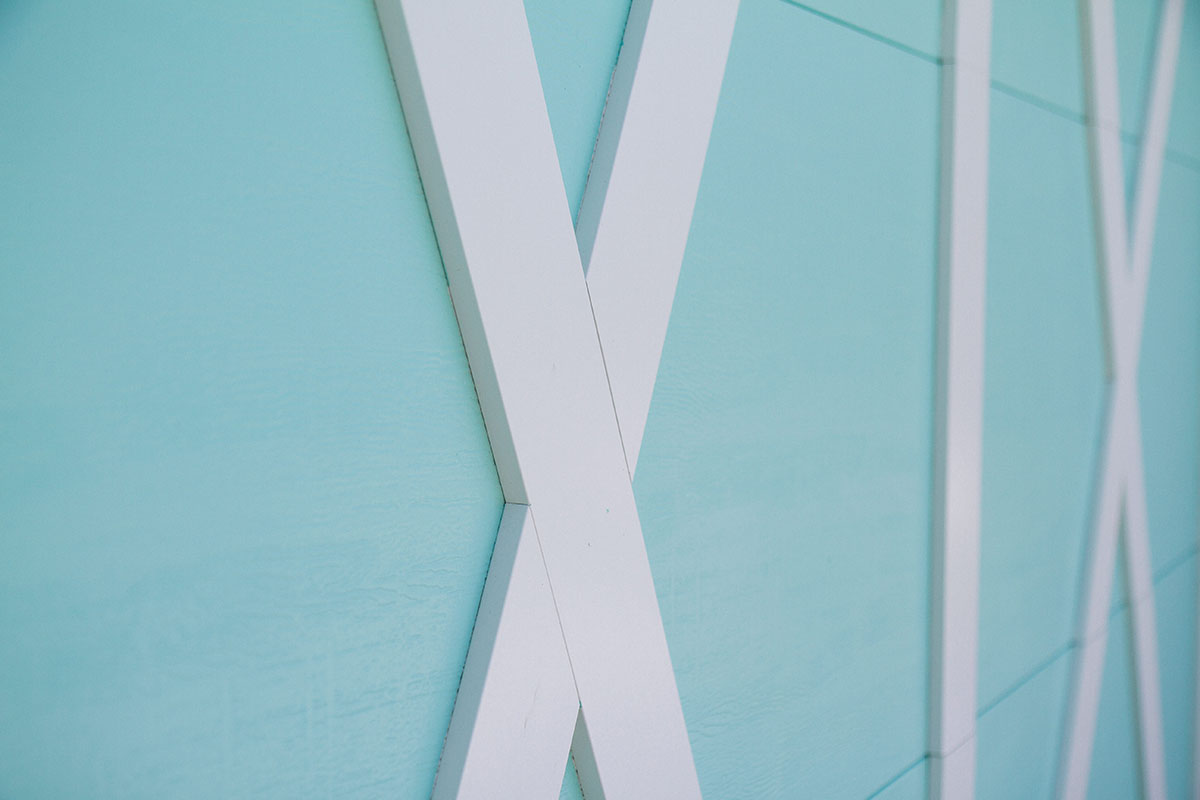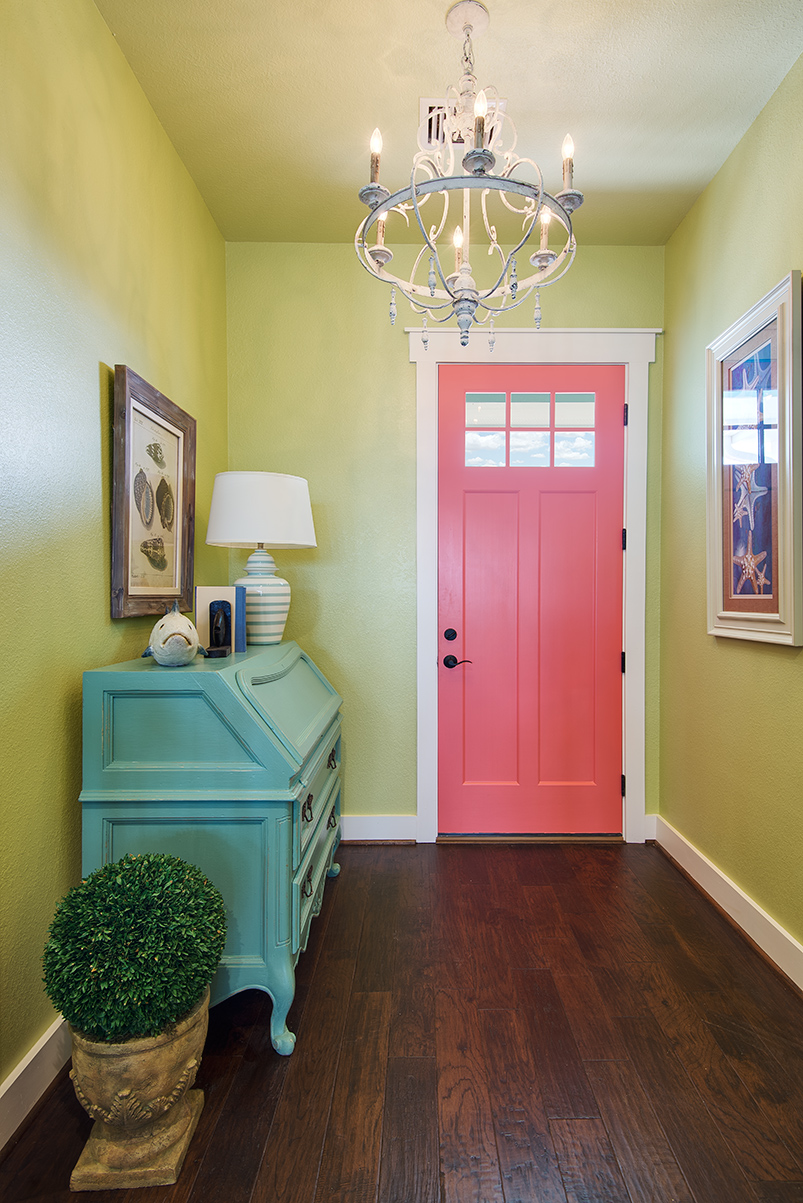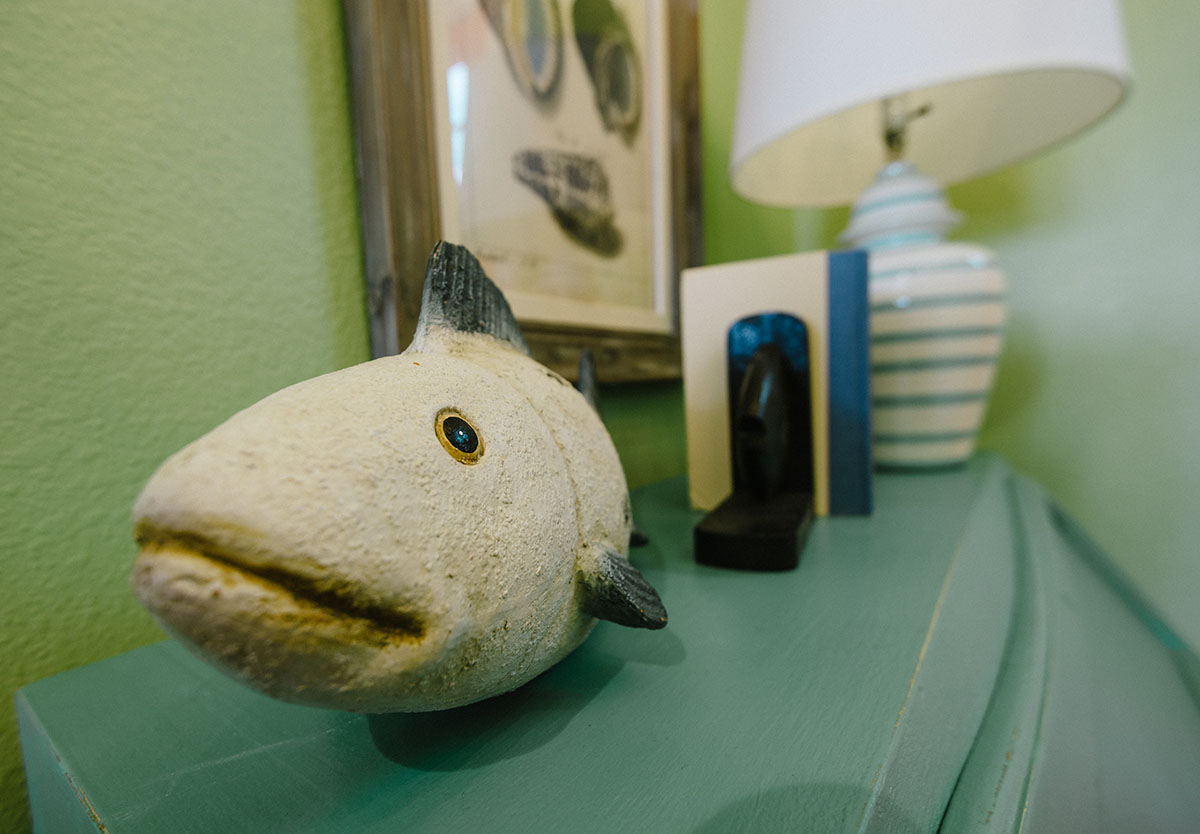 Kitchen and Dining Area
Sweet enough to be a doll house, the kitchen and dining area feature fun and funky color combinations and some terrific finds. Pat has an incredible knack for finding awesome items at antique stores all over the place, then bringing them together into, well, this!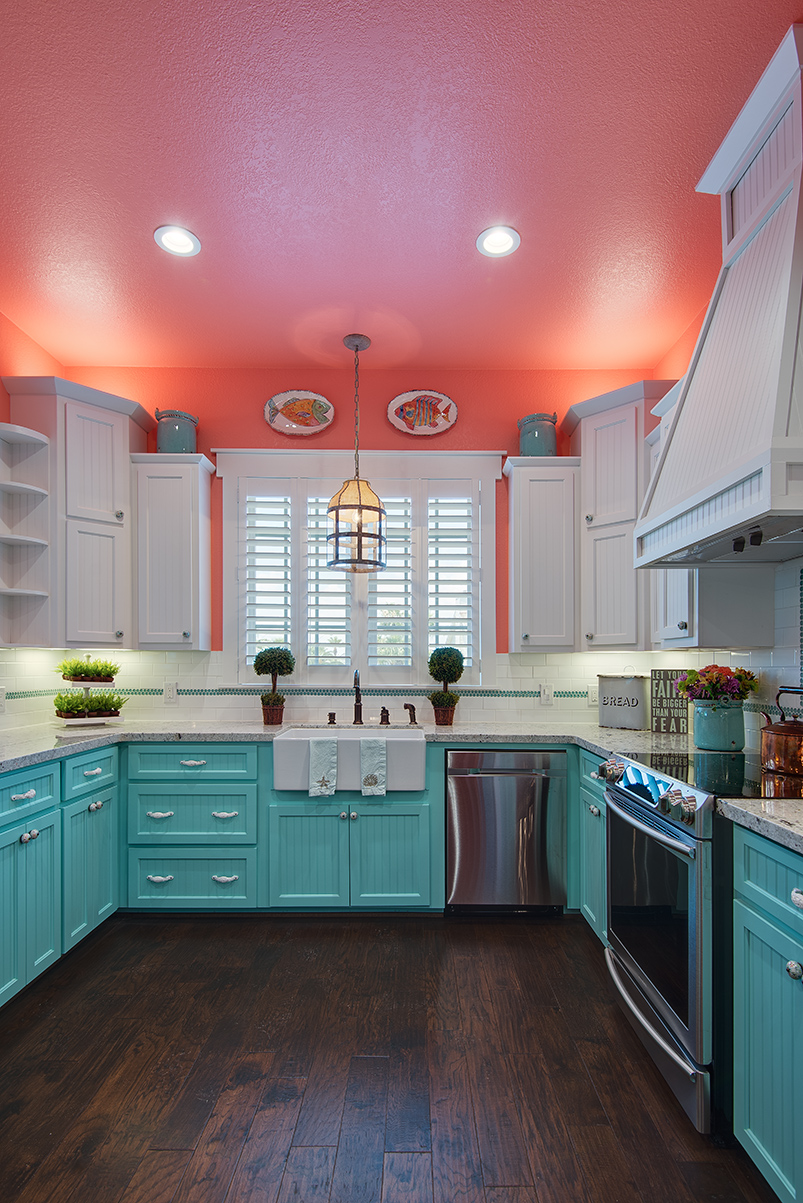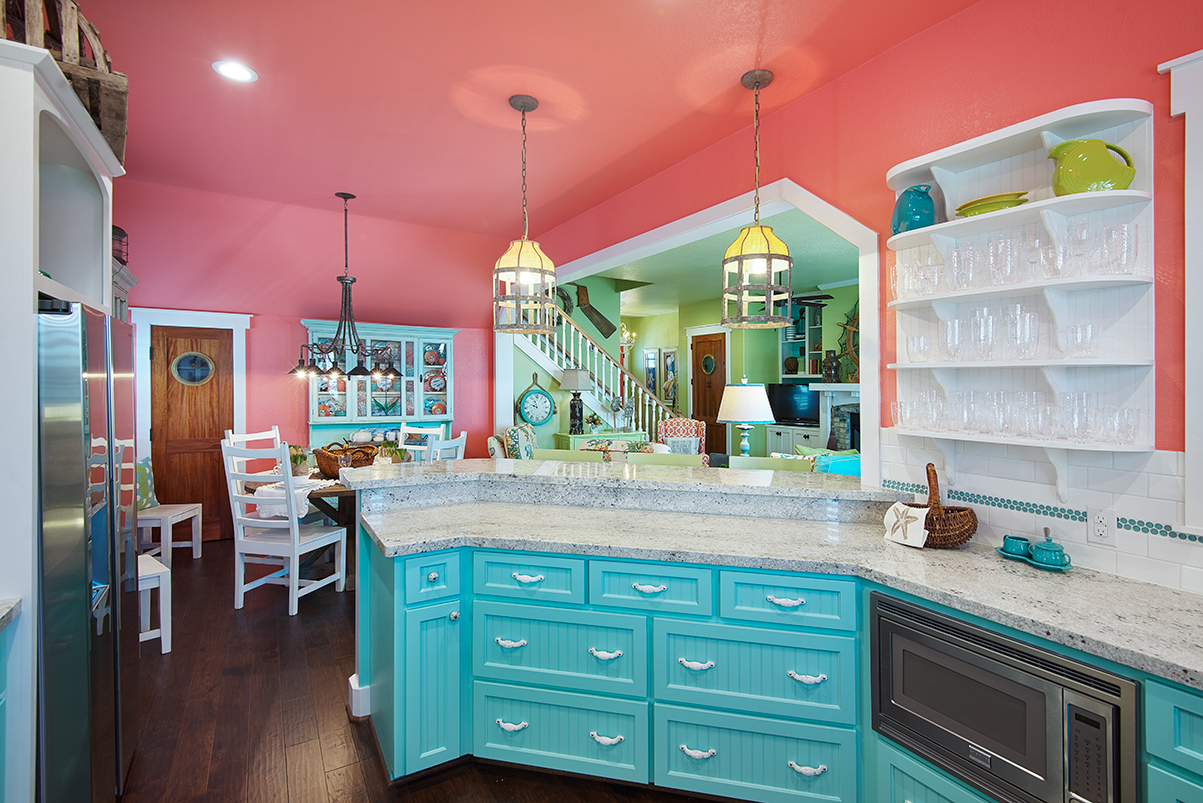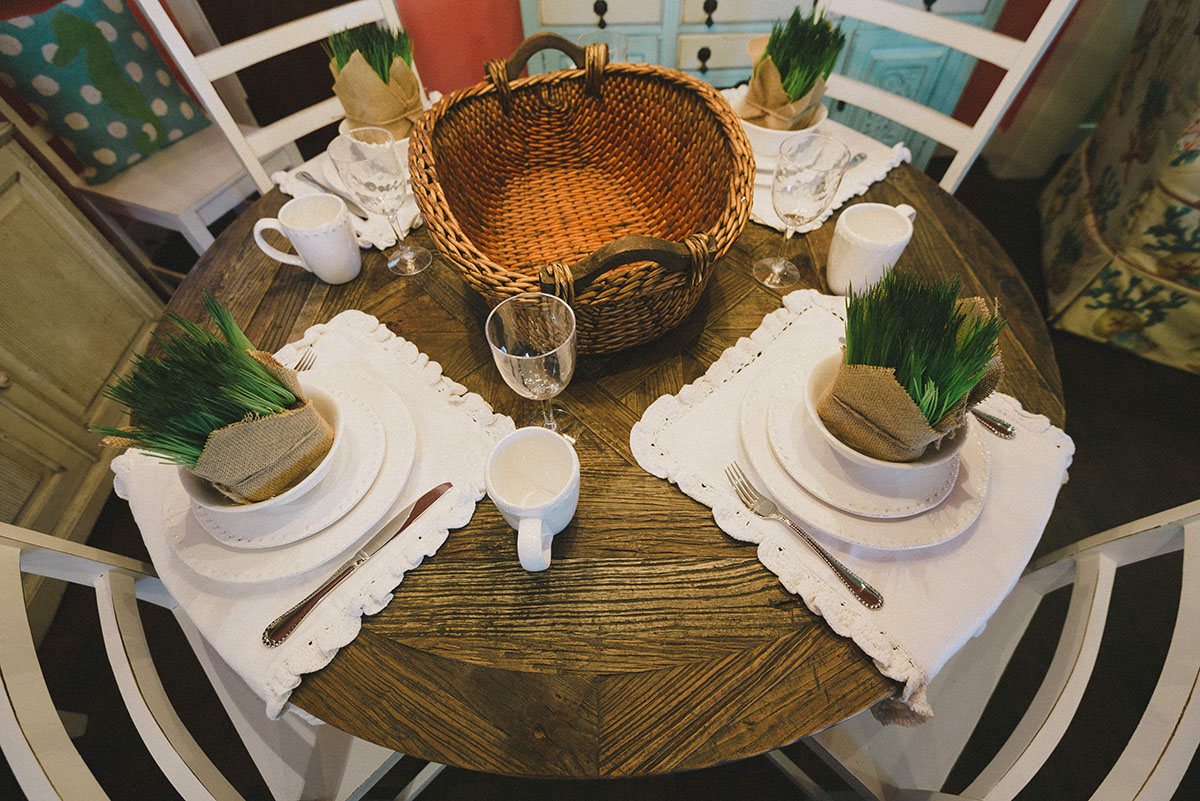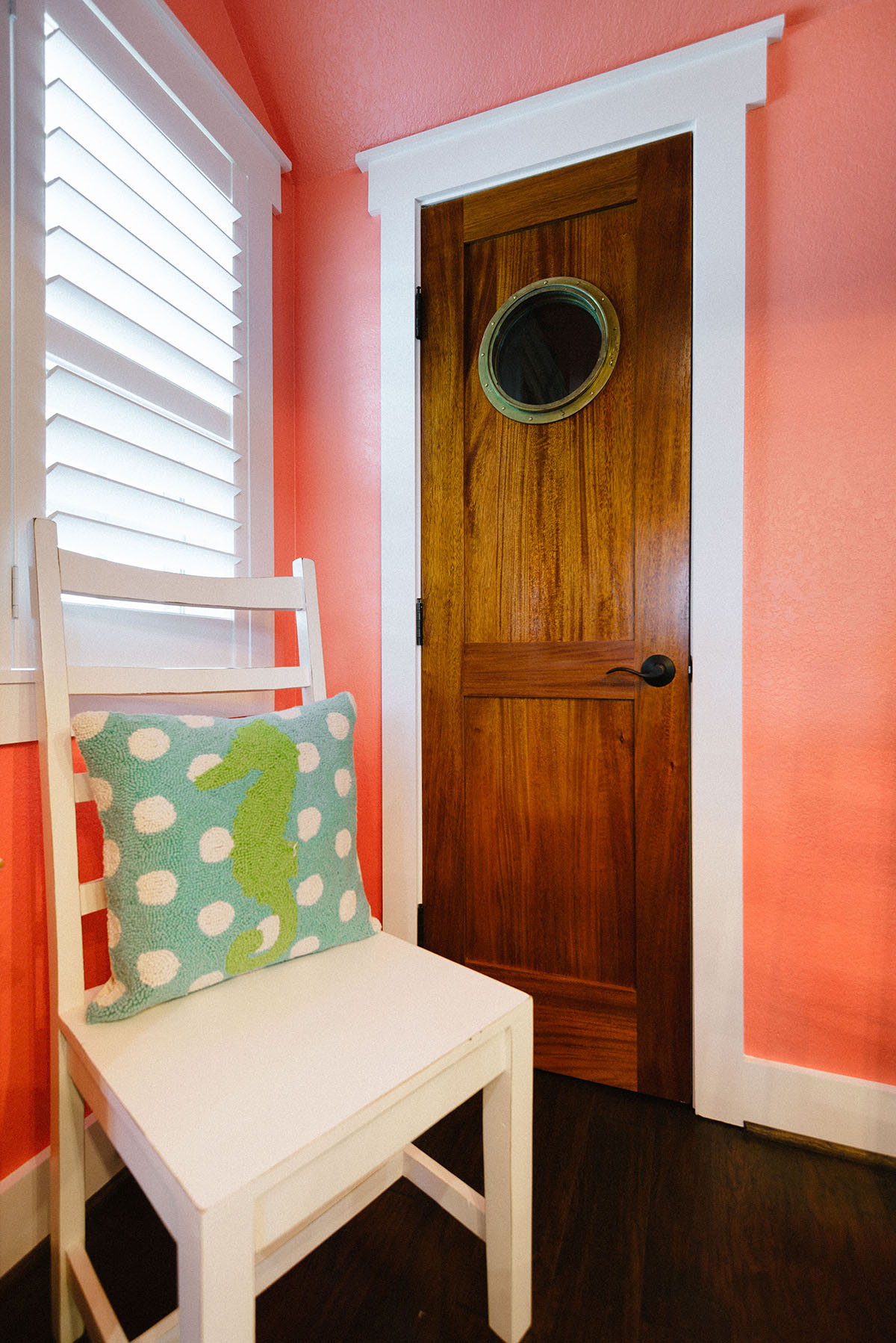 The driftwood fish wall art, the chandelier, the cabinets – even the trash can. Pat mingles pieces with a truly talented expertise.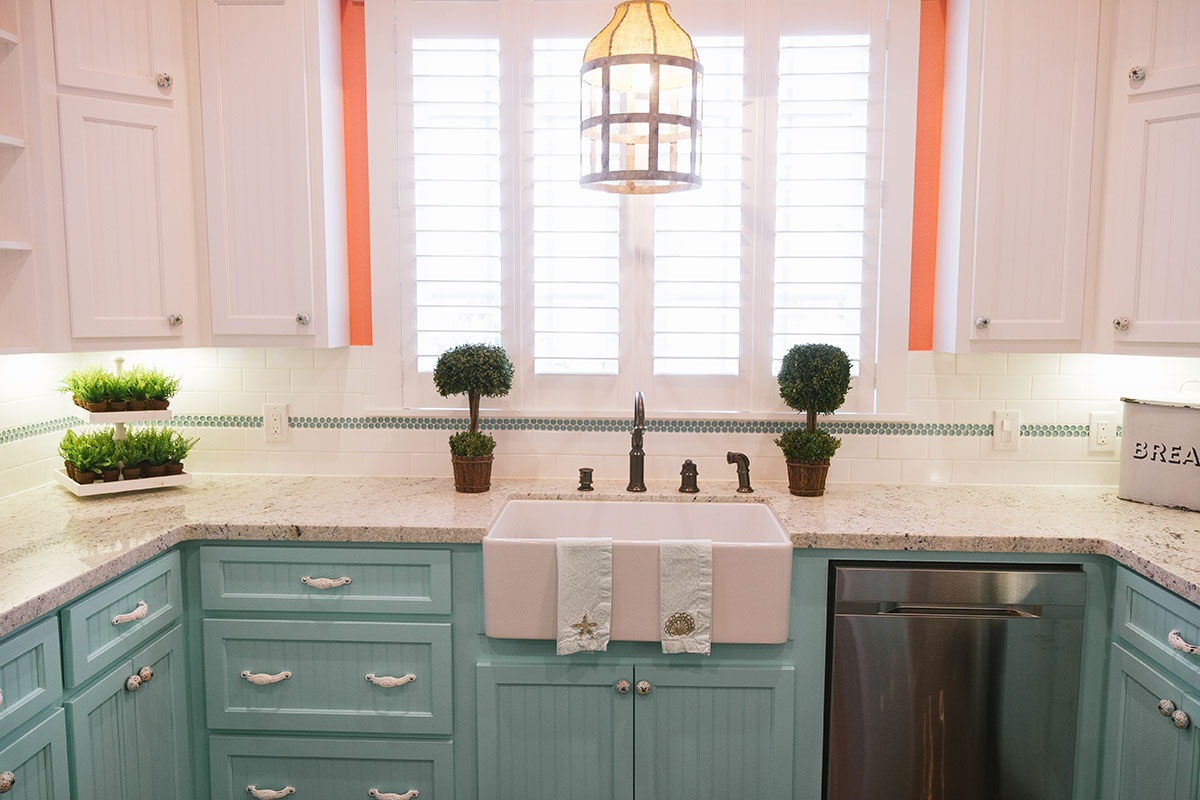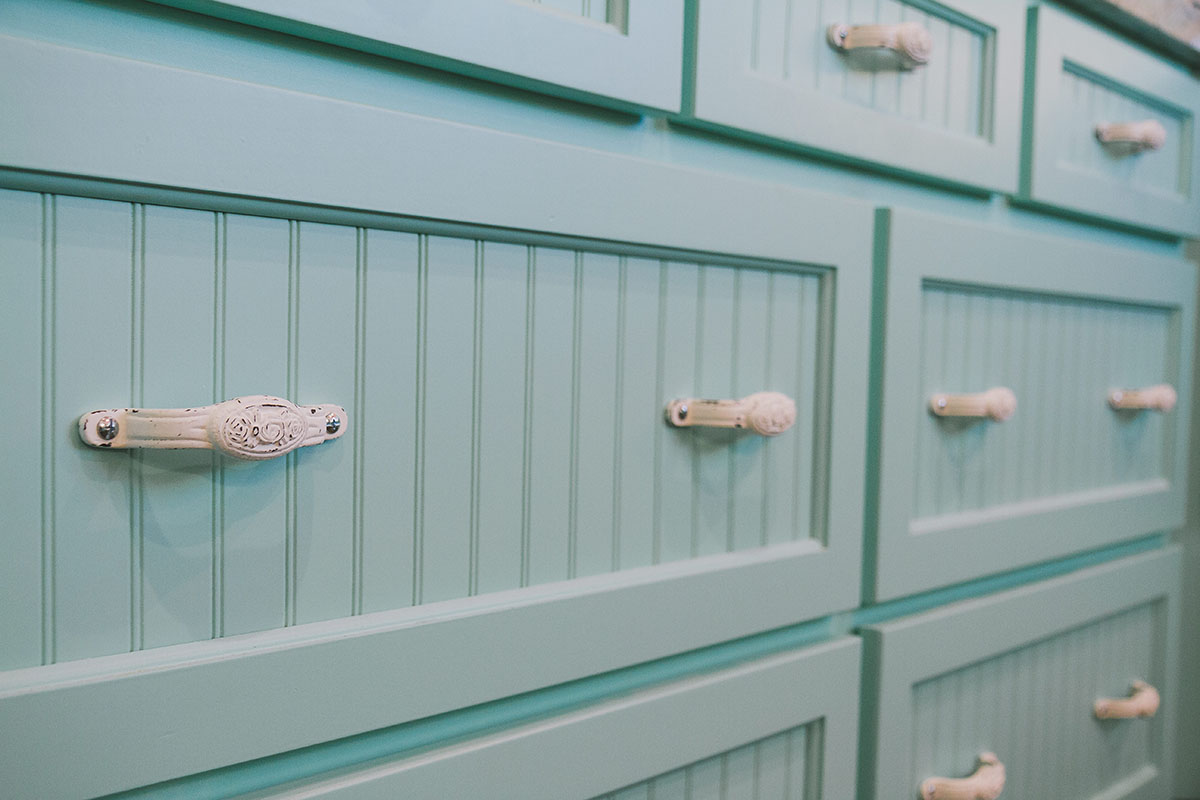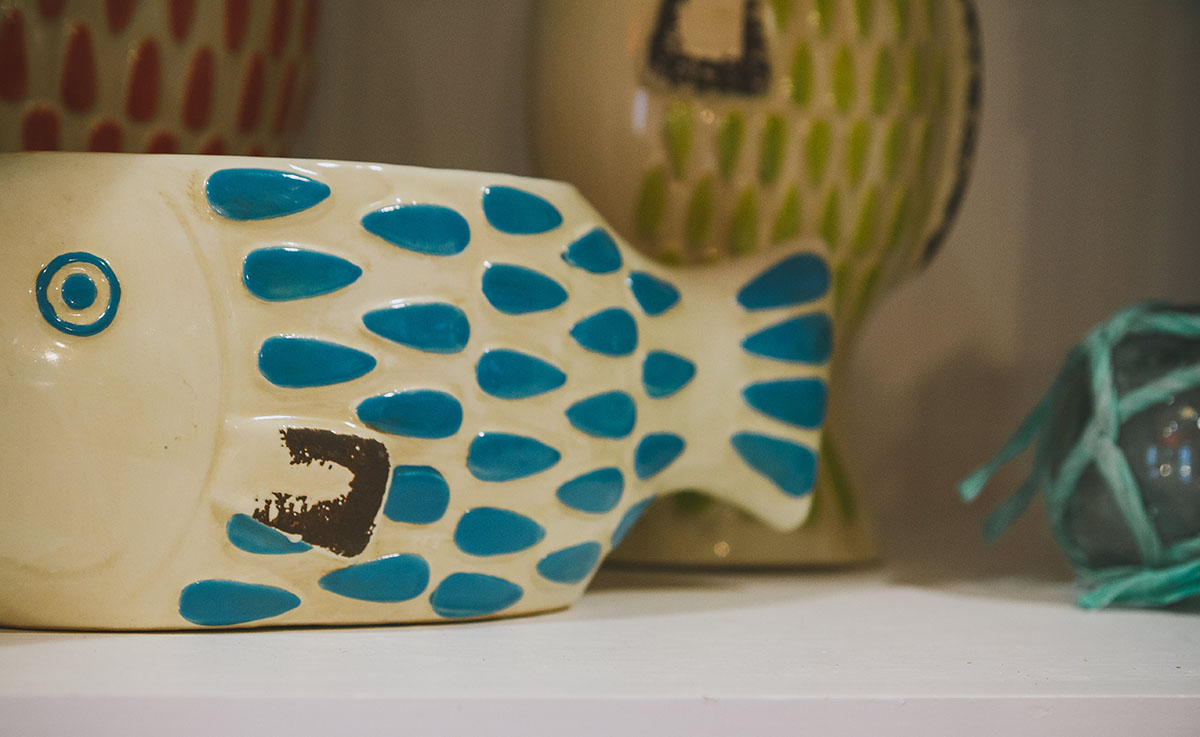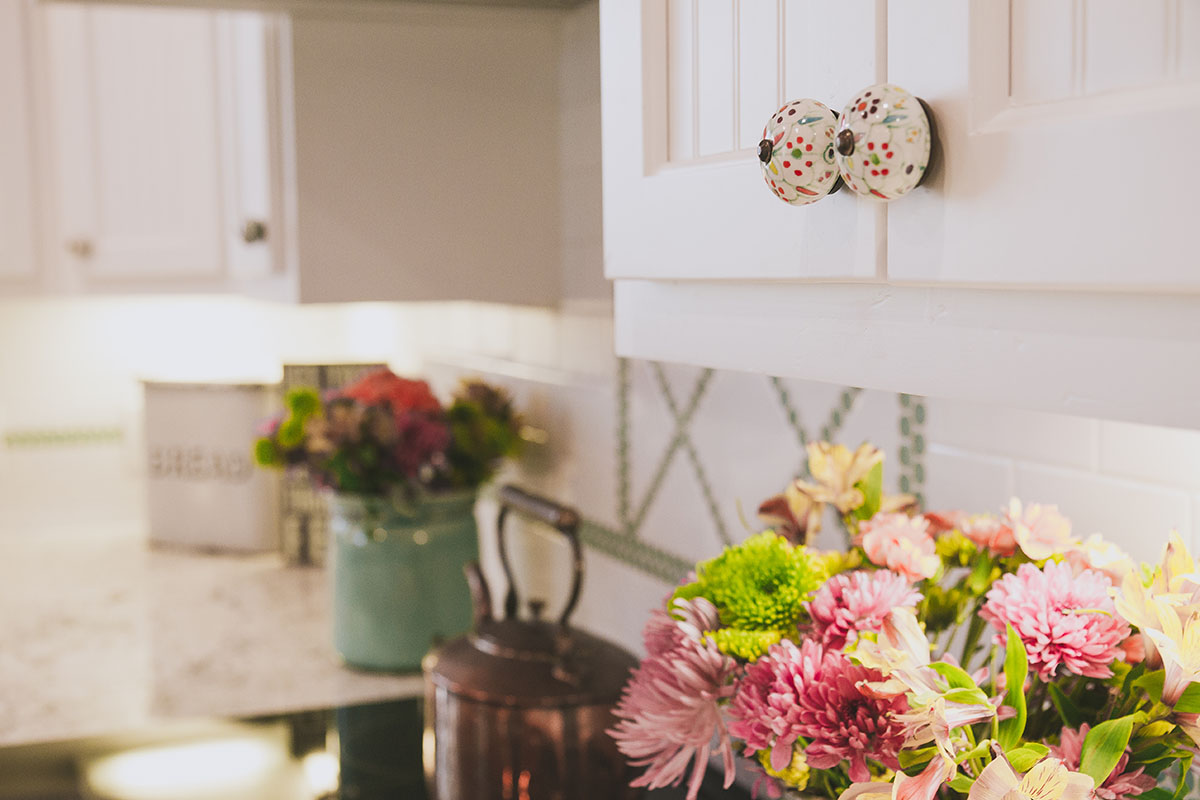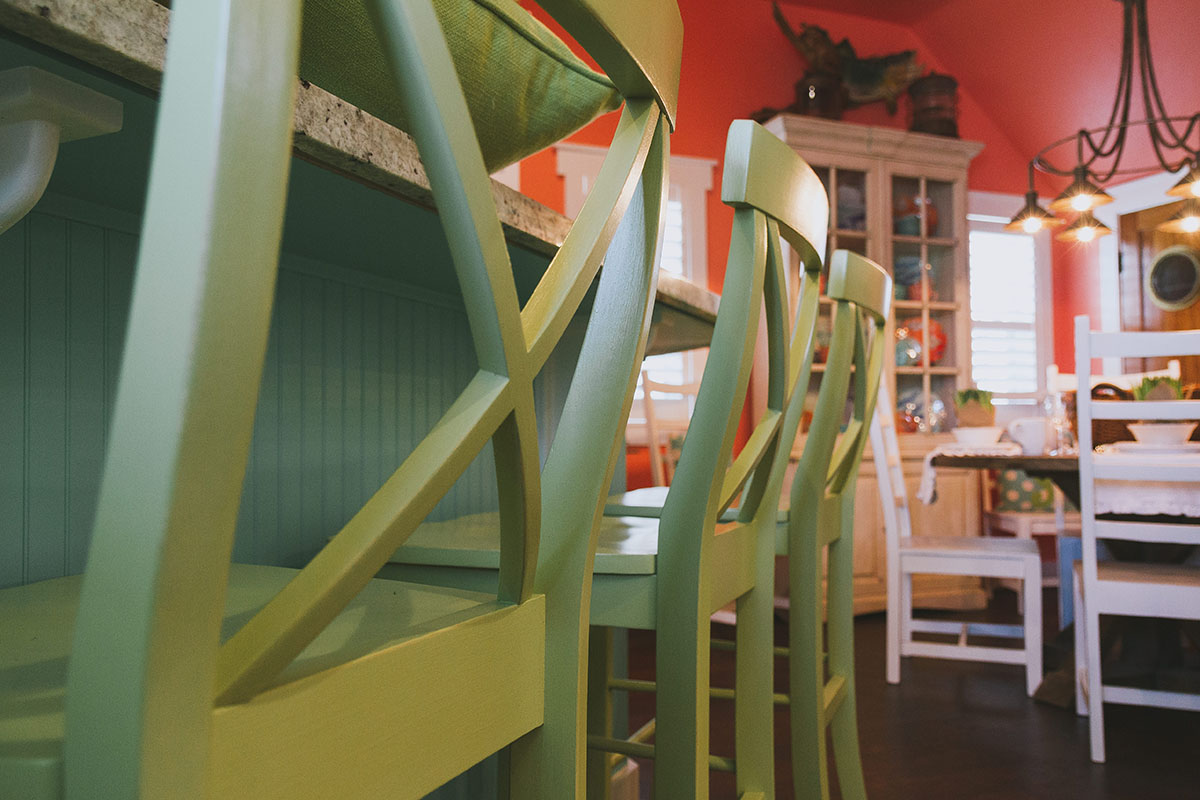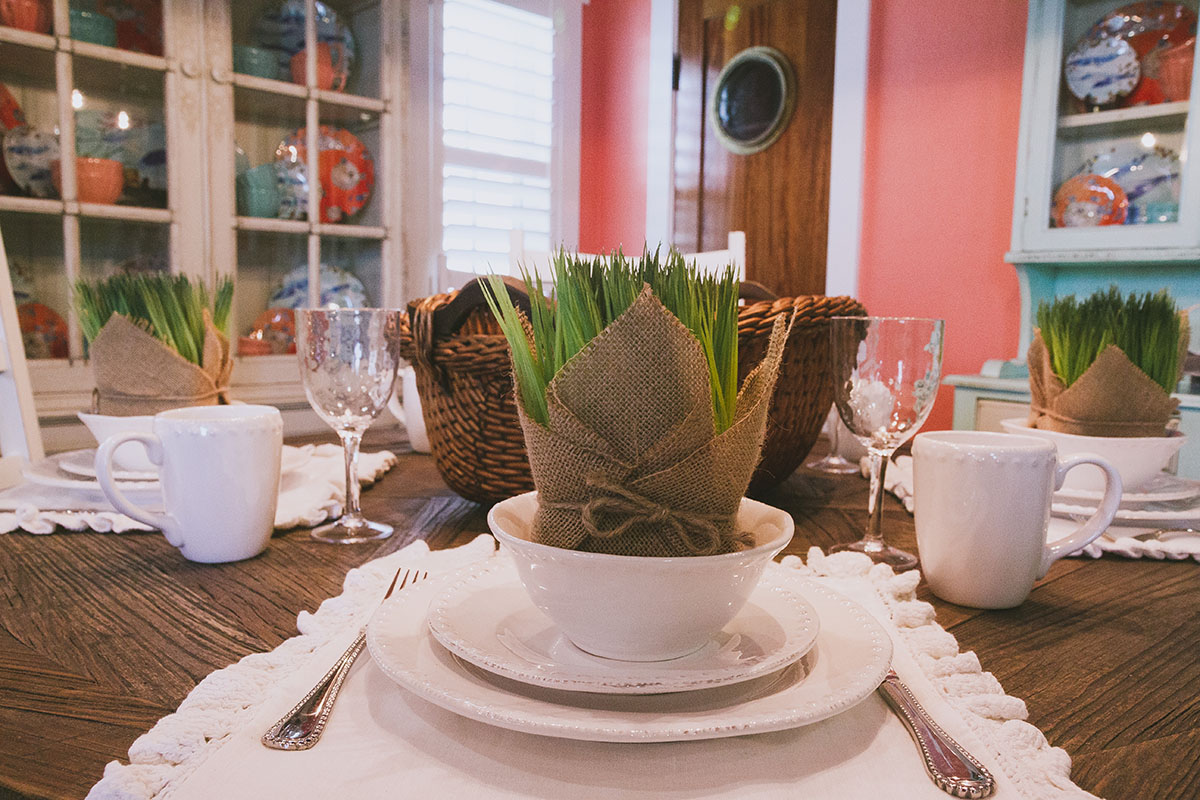 Living Room 
All the mingling, of course, includes plenty of goodies from Laurie's. It also includes high-end mixed with lower-end as well as many local Galveston finds. Oars. Captain's wheels. Real, live portholes that were actually on ships. Pat had the doors custom made so the portholes fit perfectly.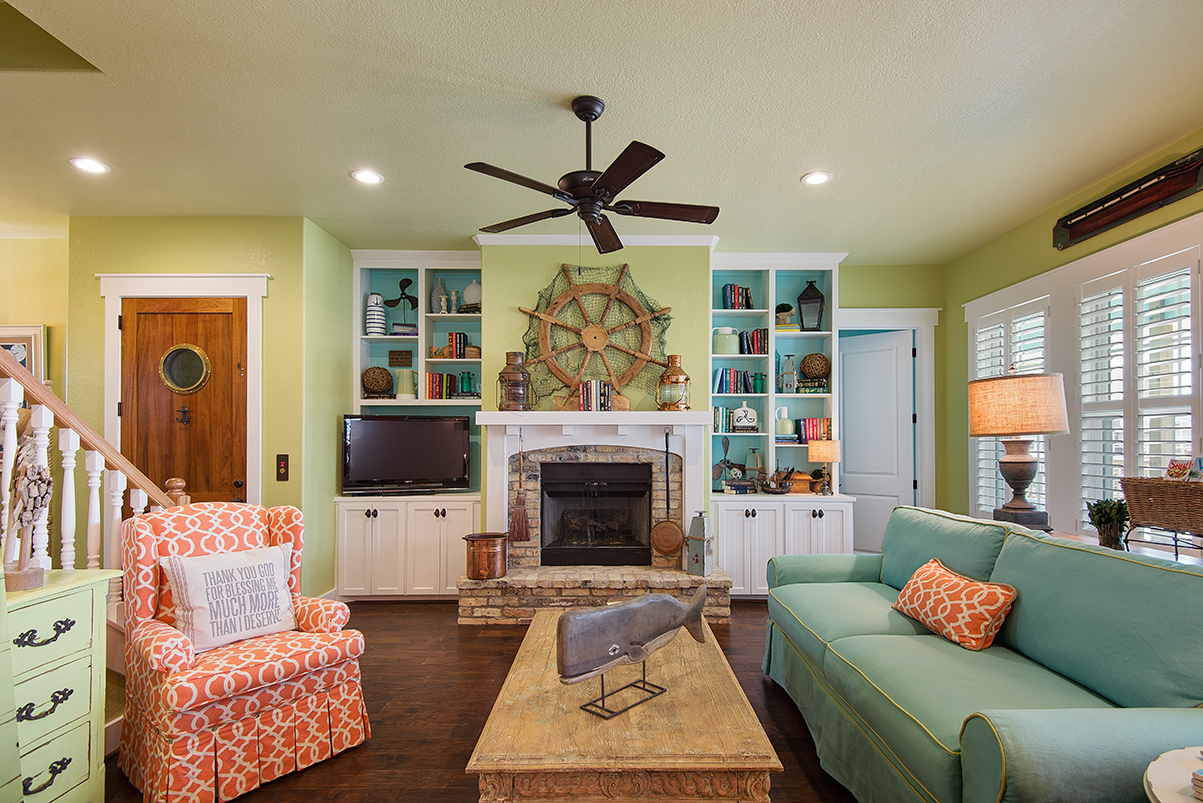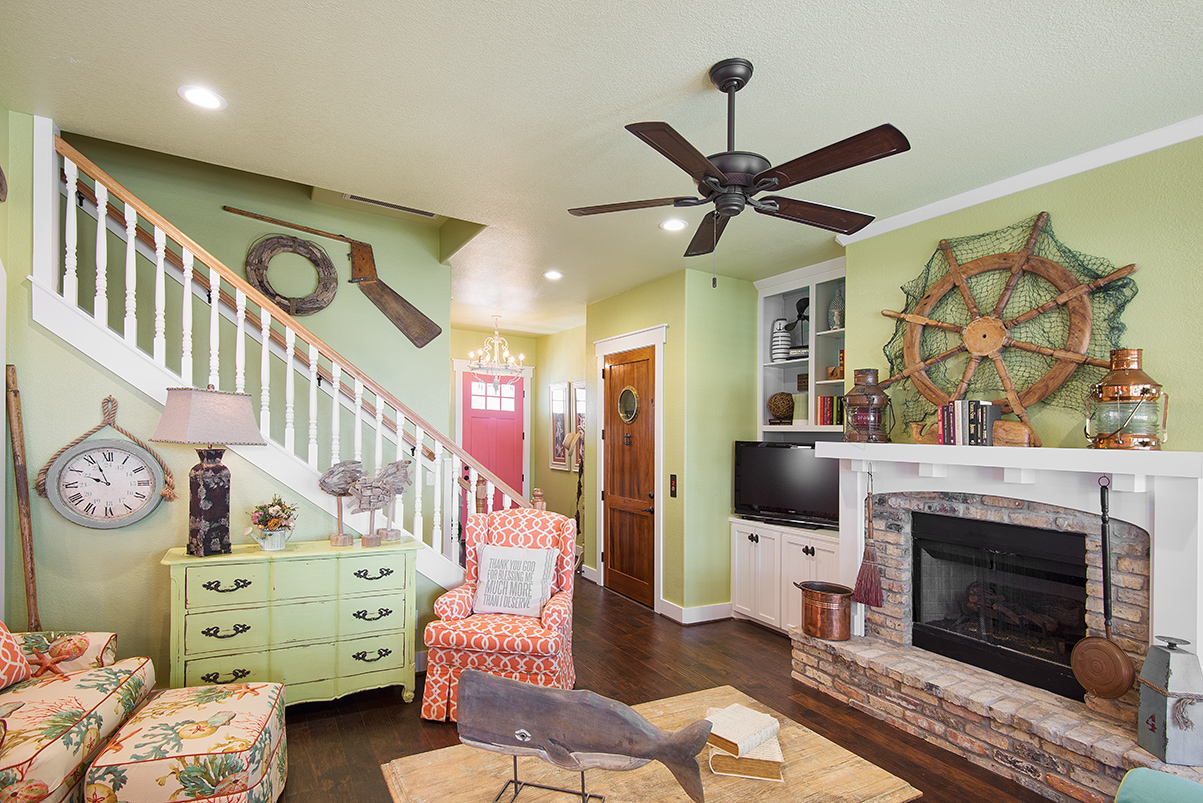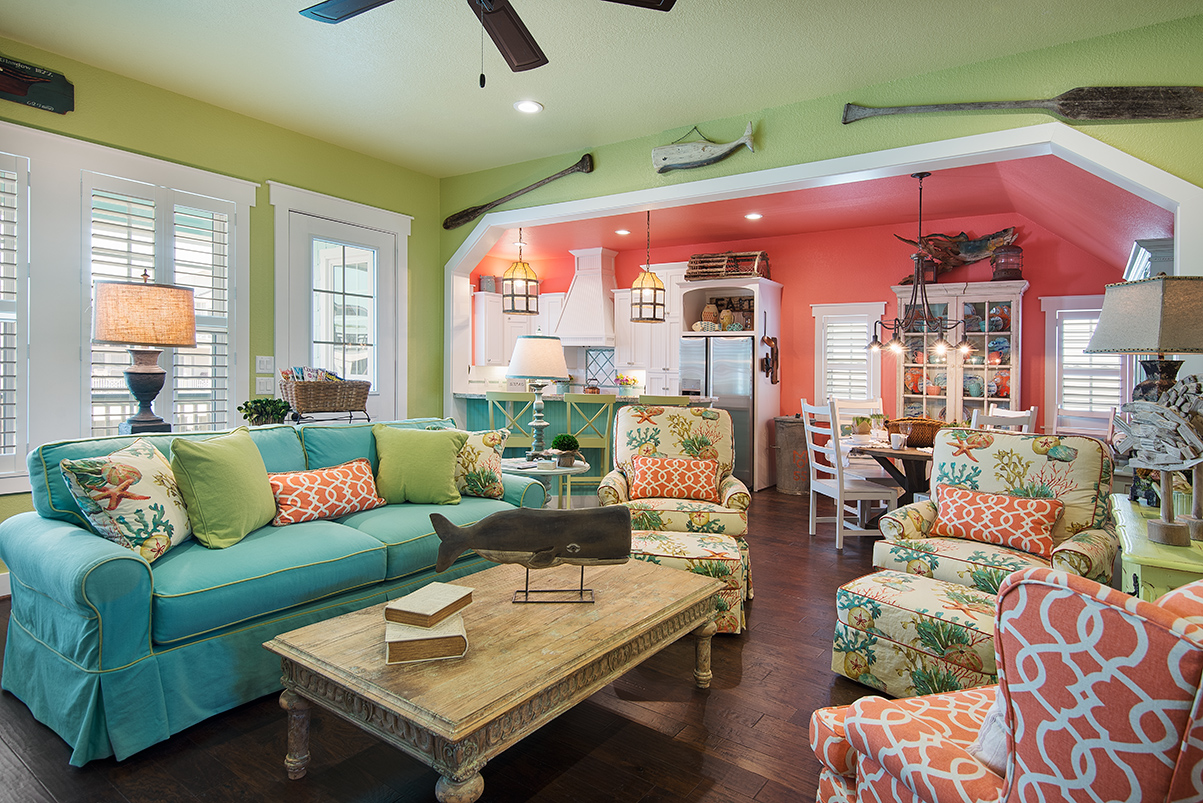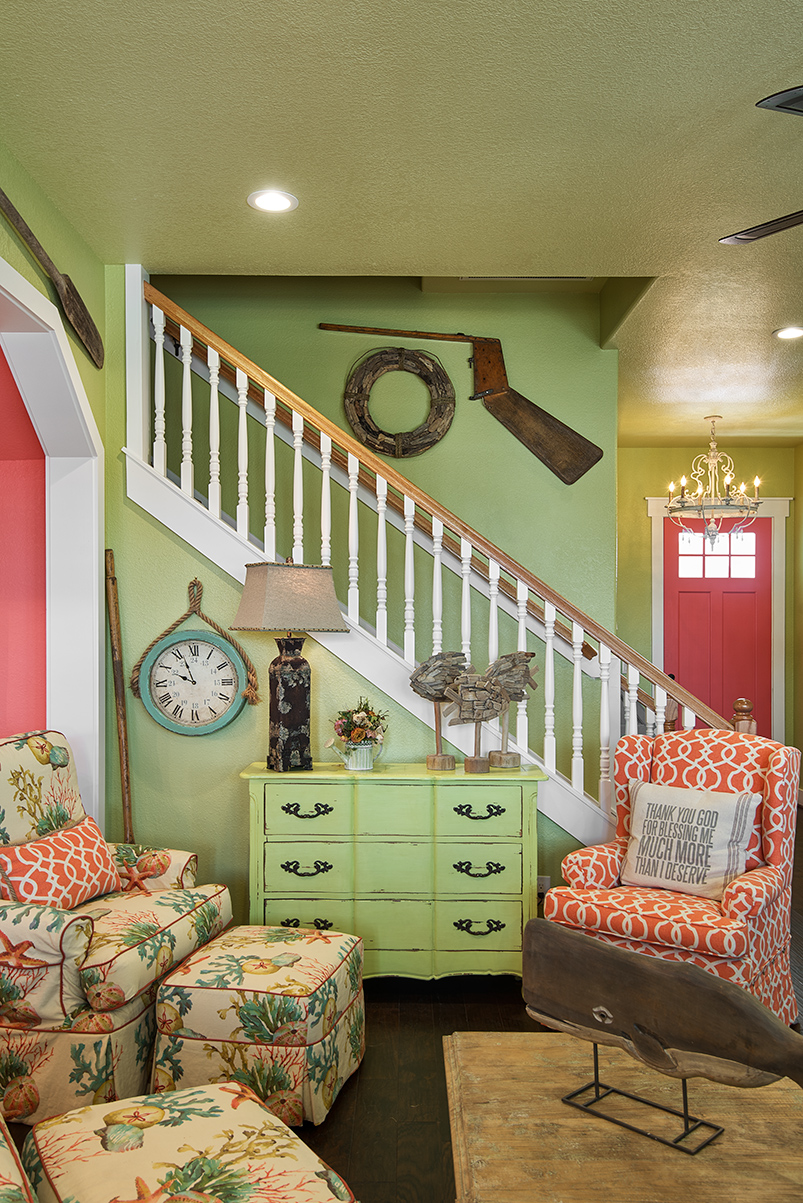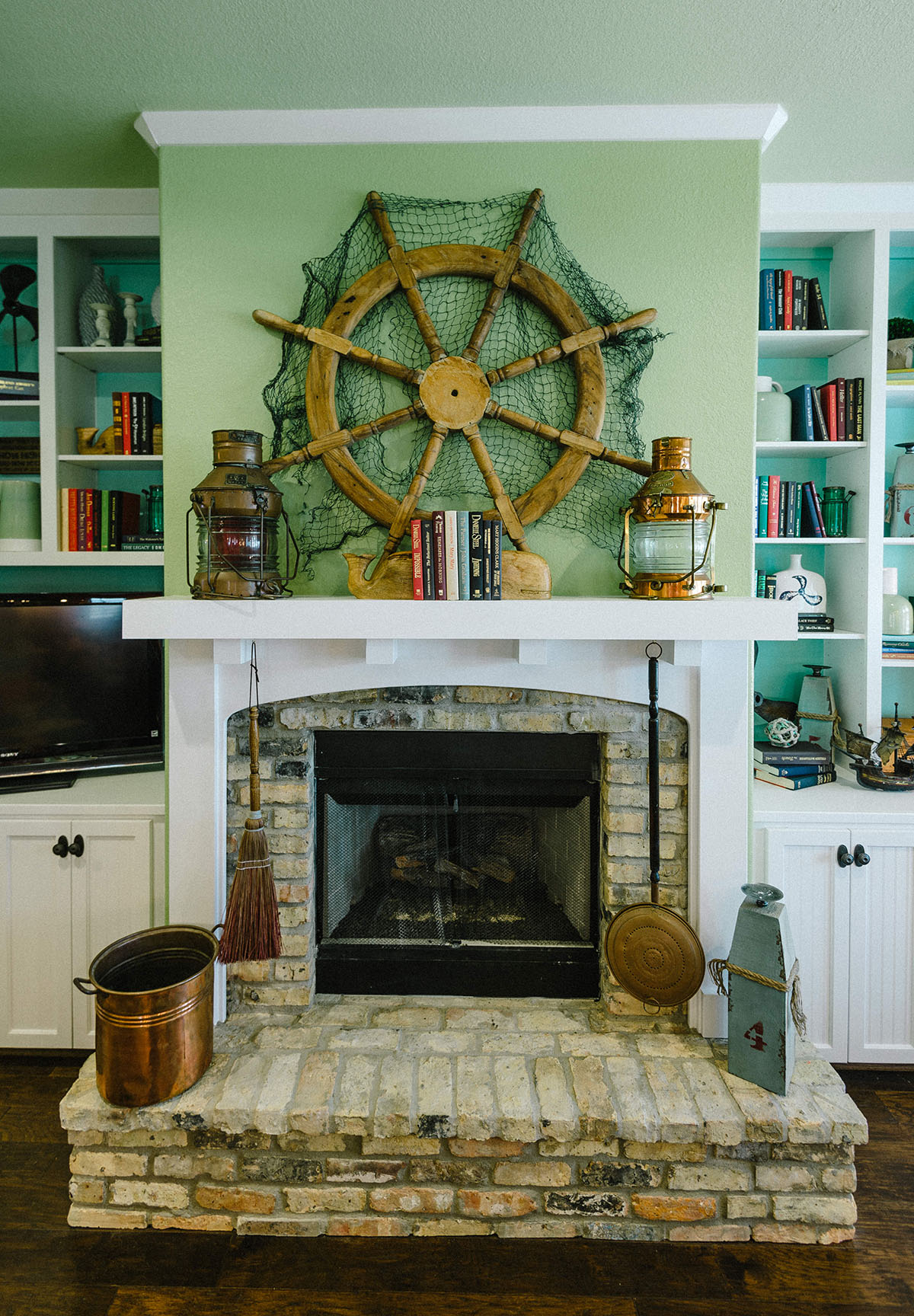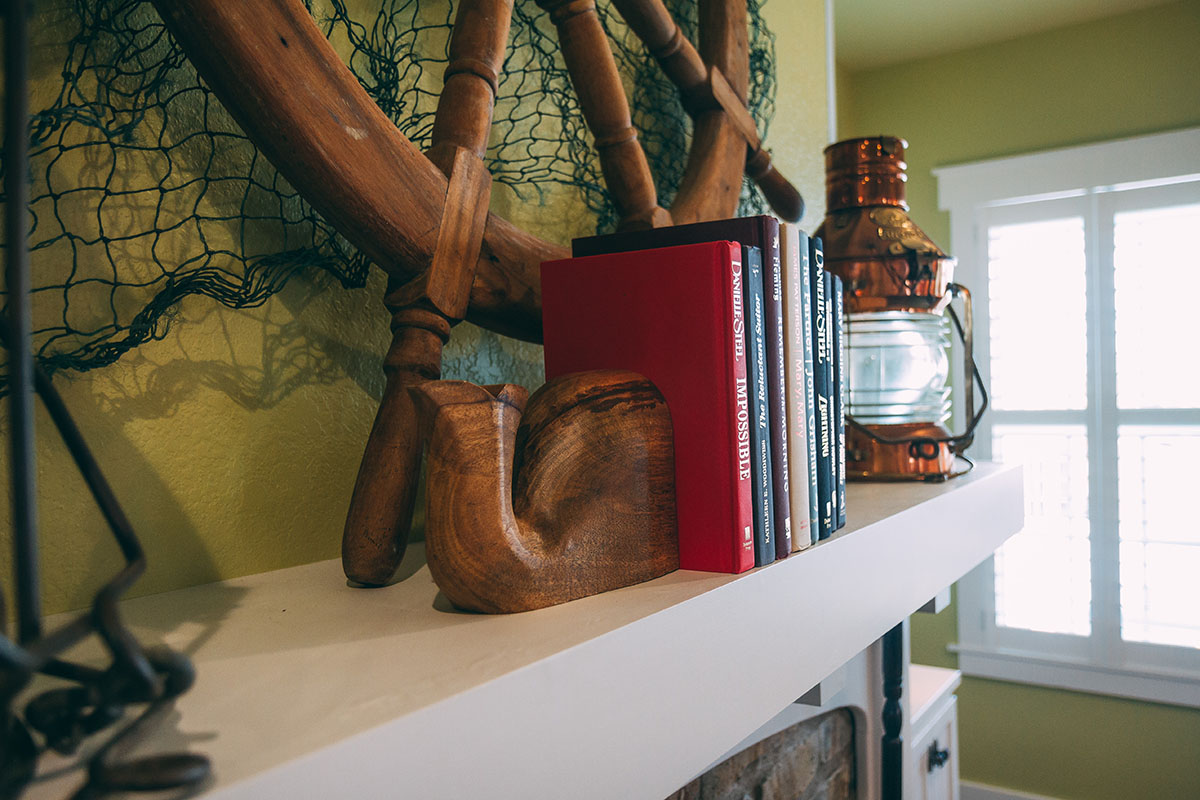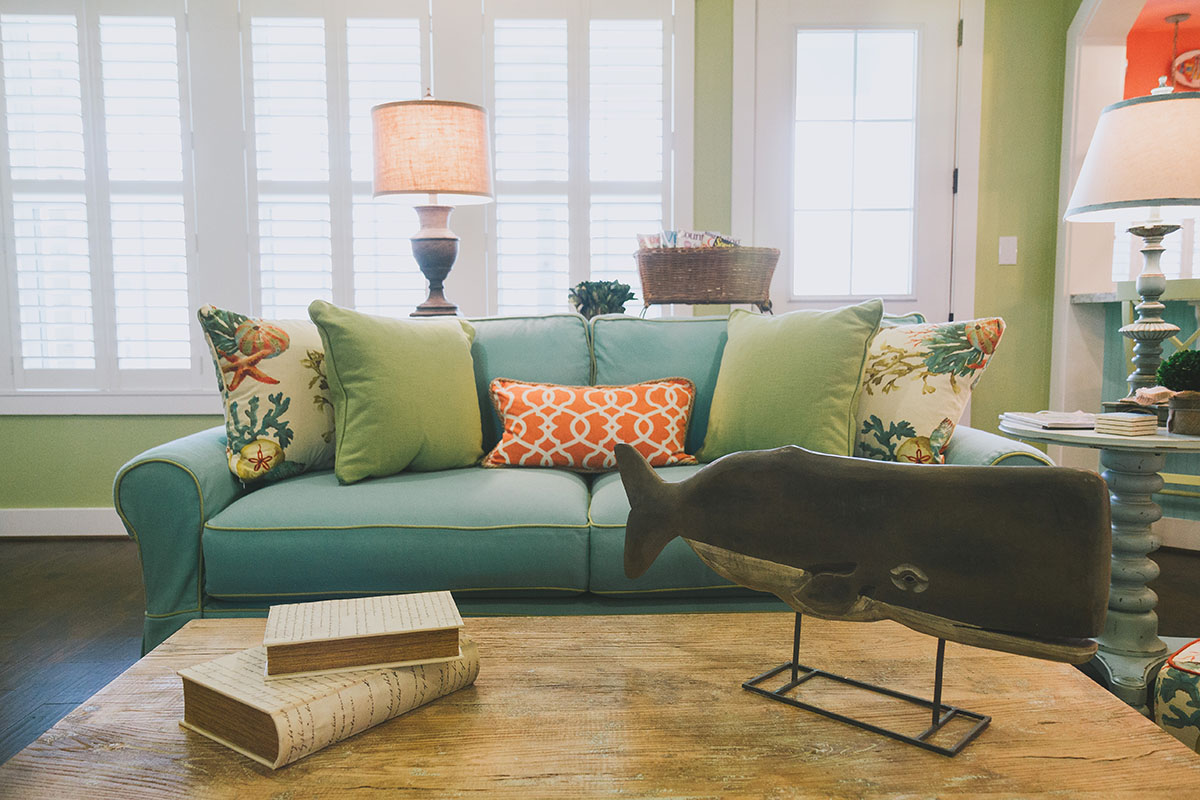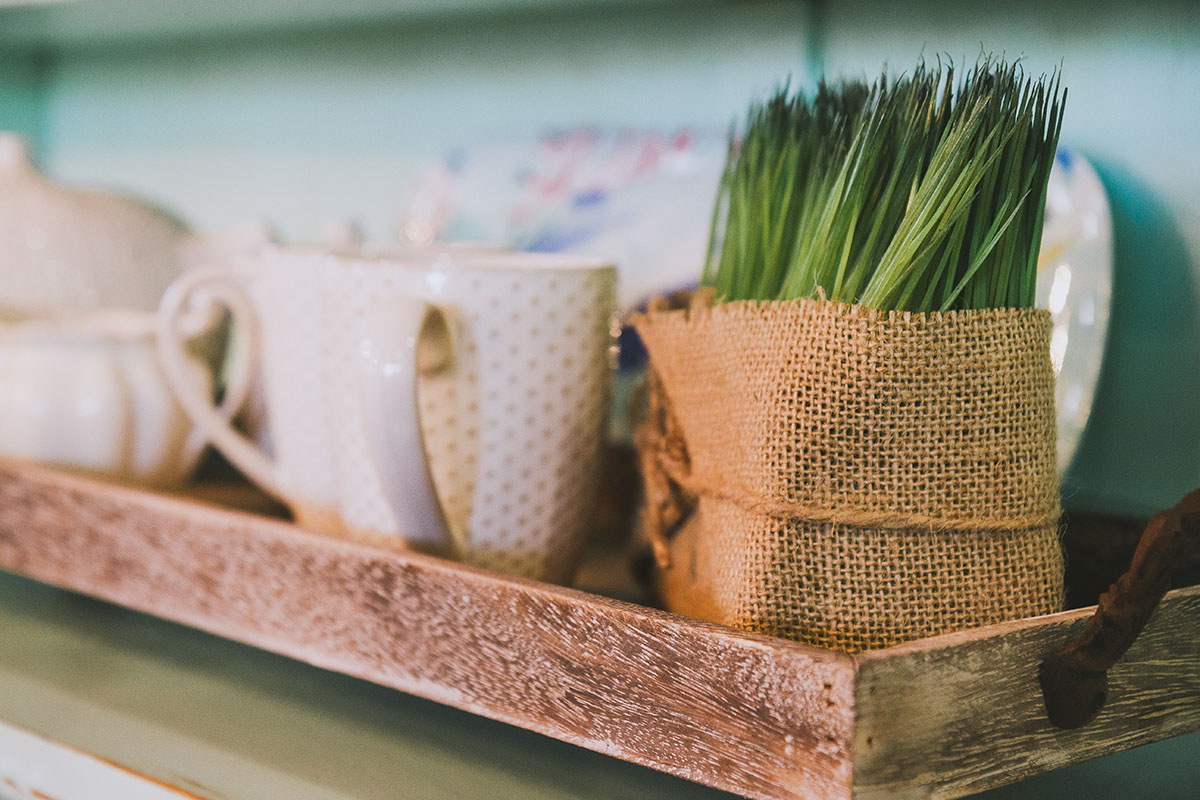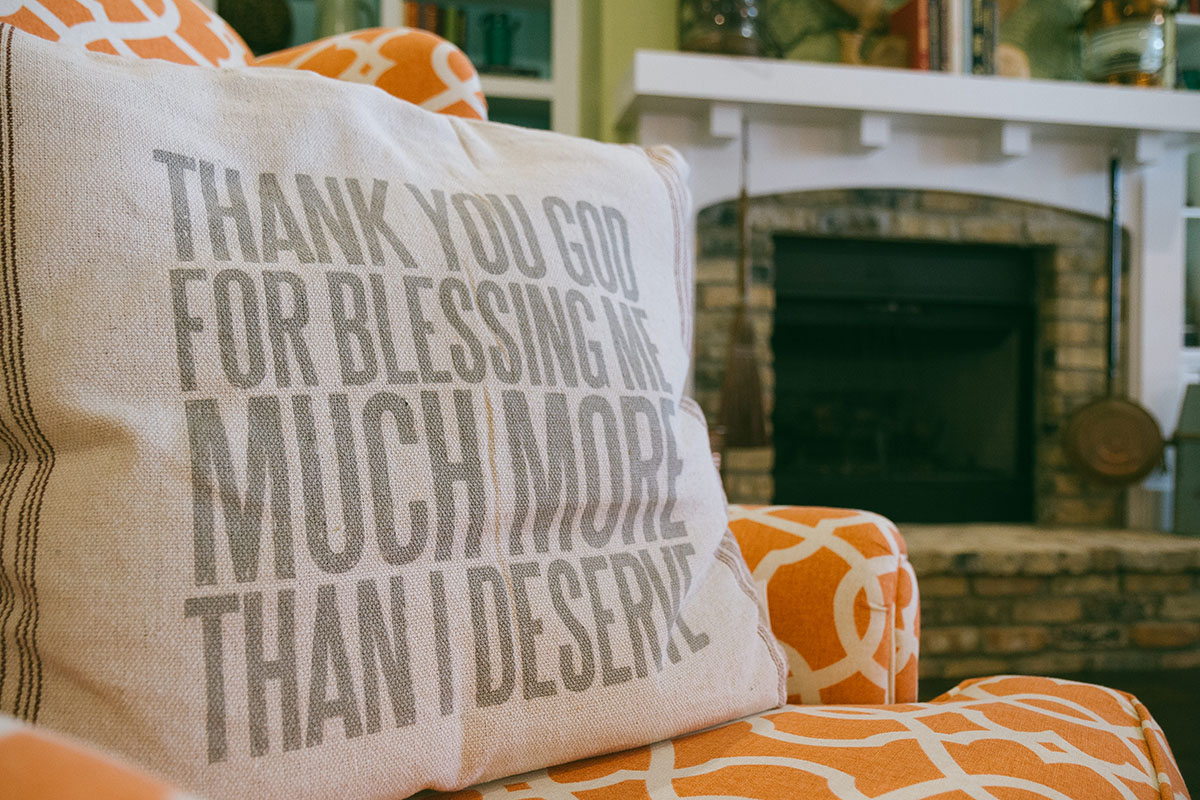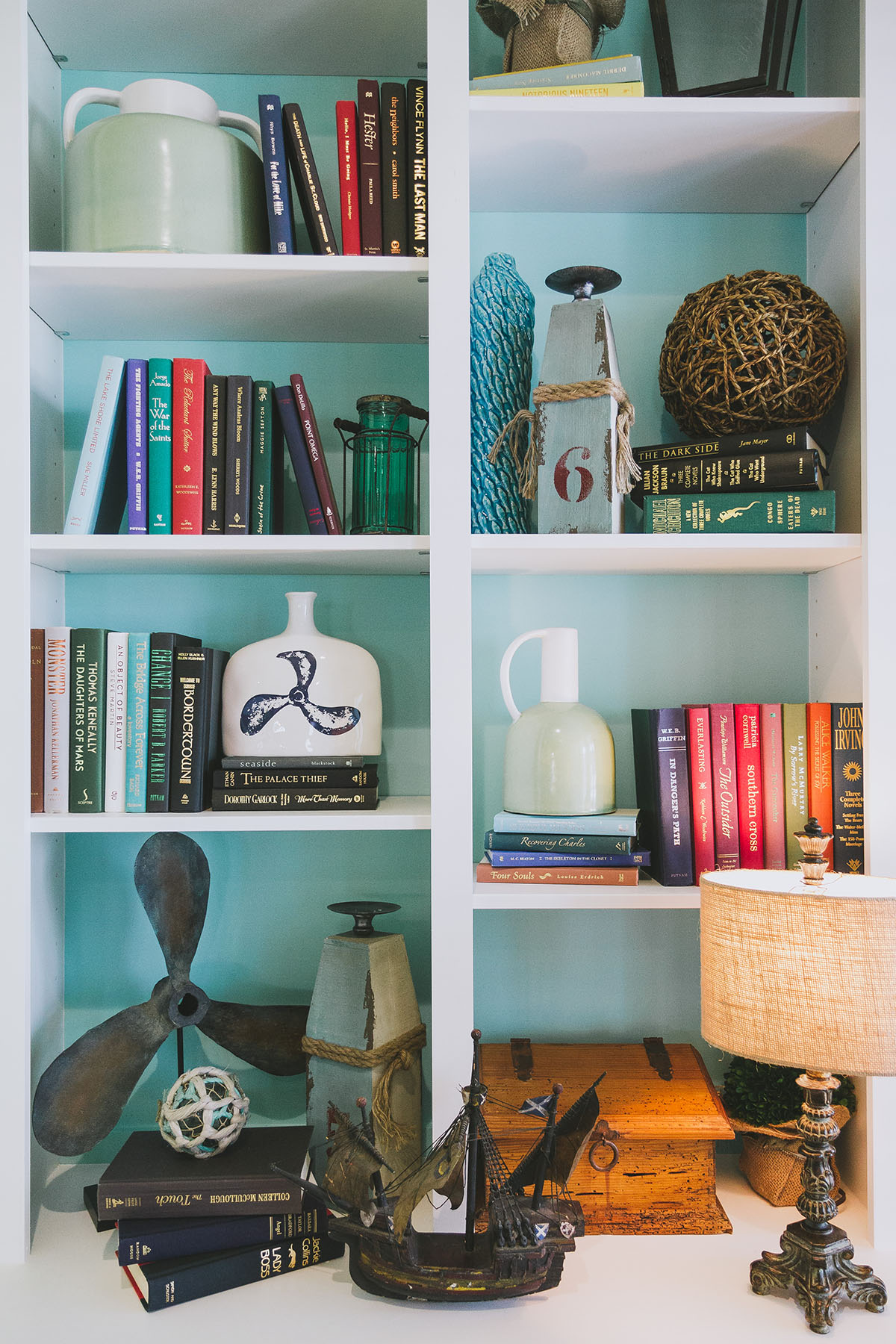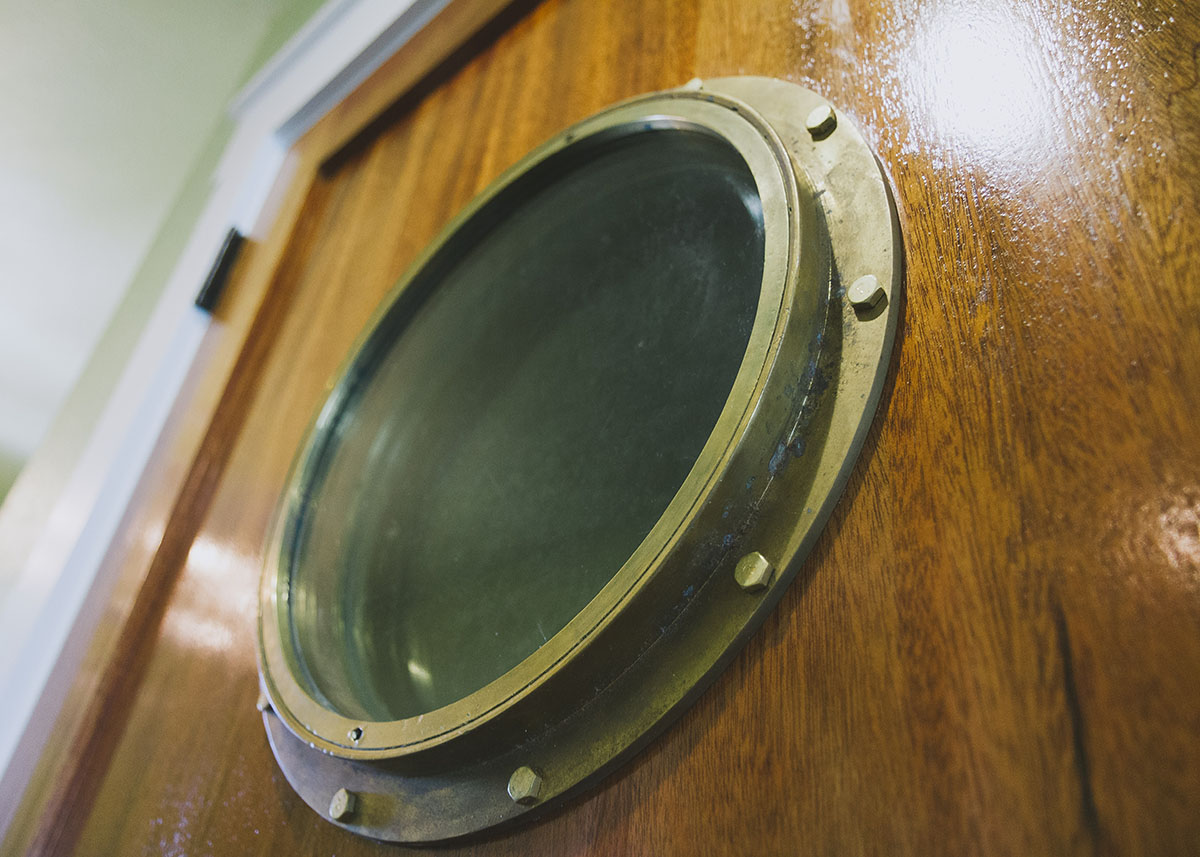 Royal Guest Bedroom
A chipper dash of yellow offsets the royal blue. The anchor pattern is just one of the many, many nautical touches peppered throughout the home.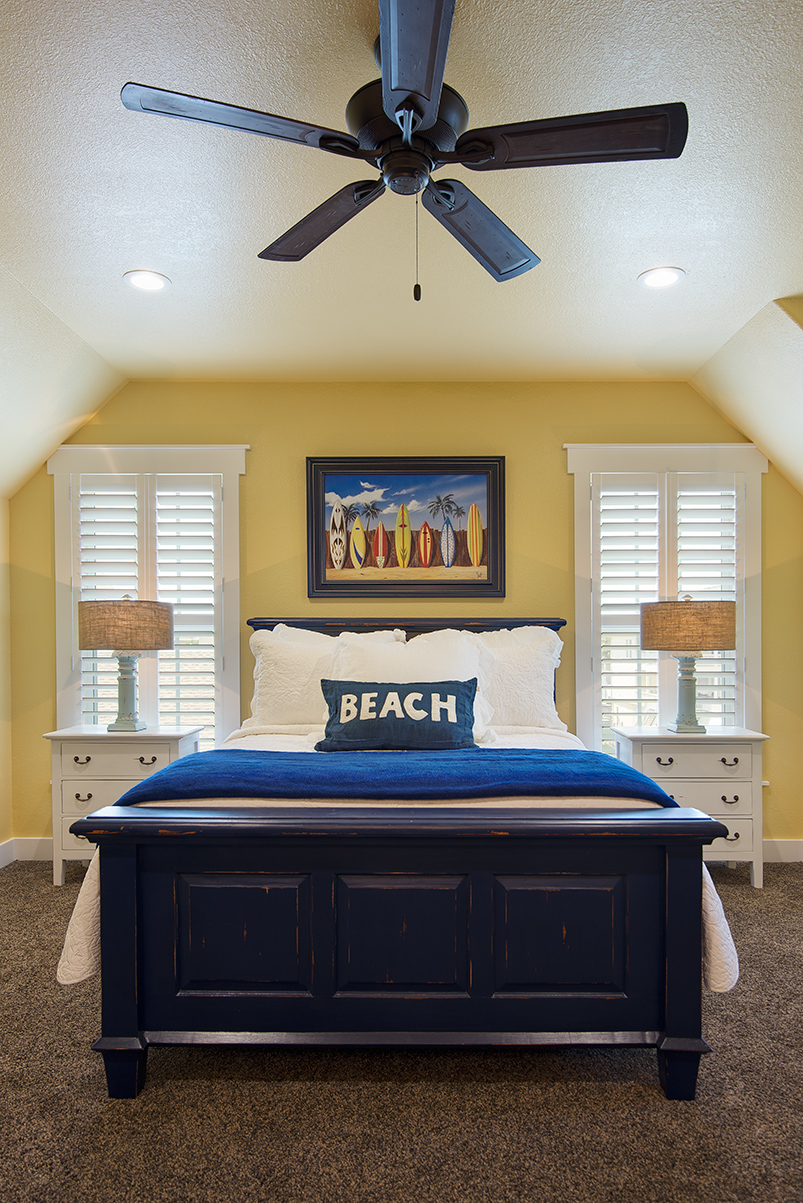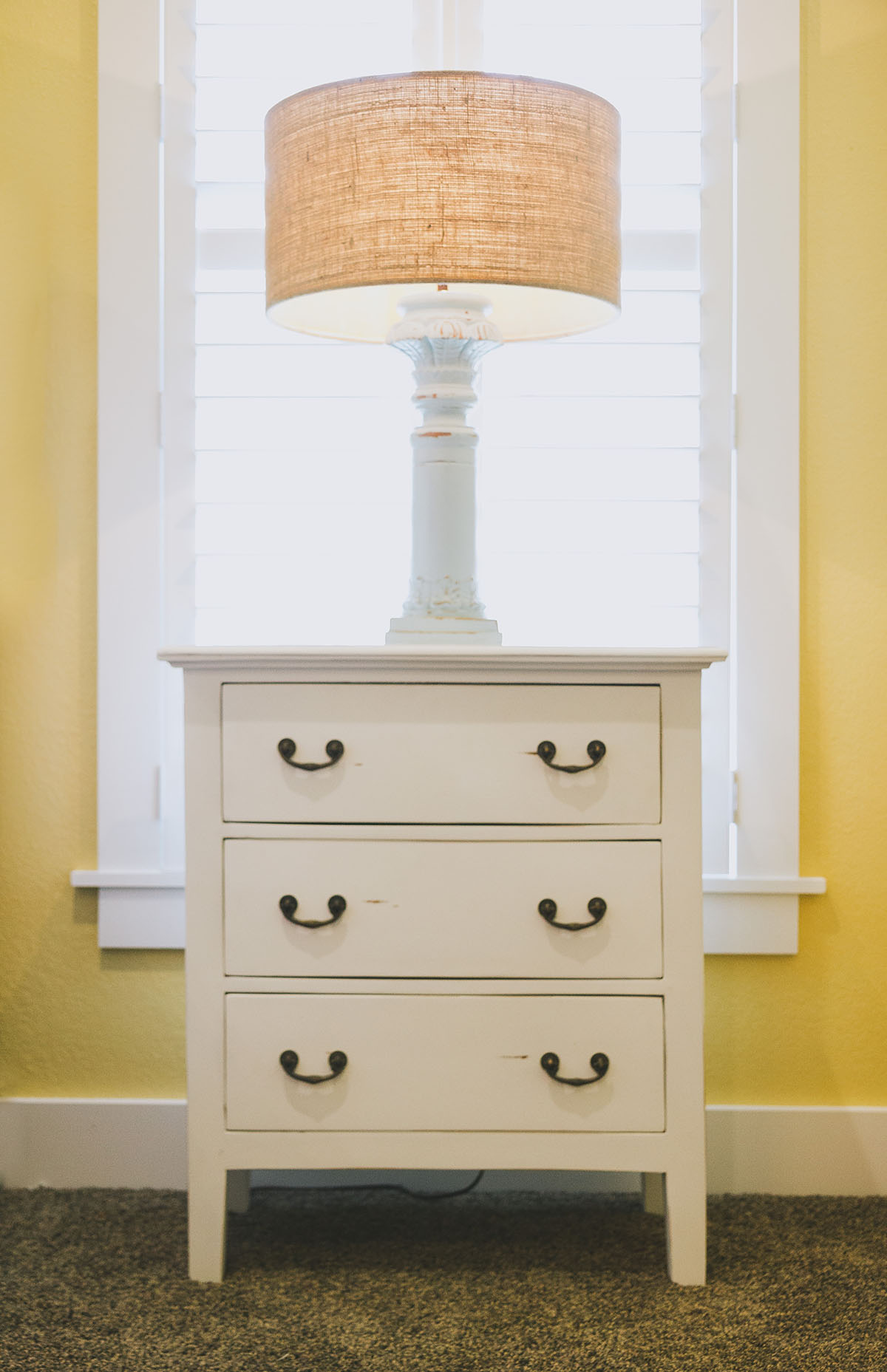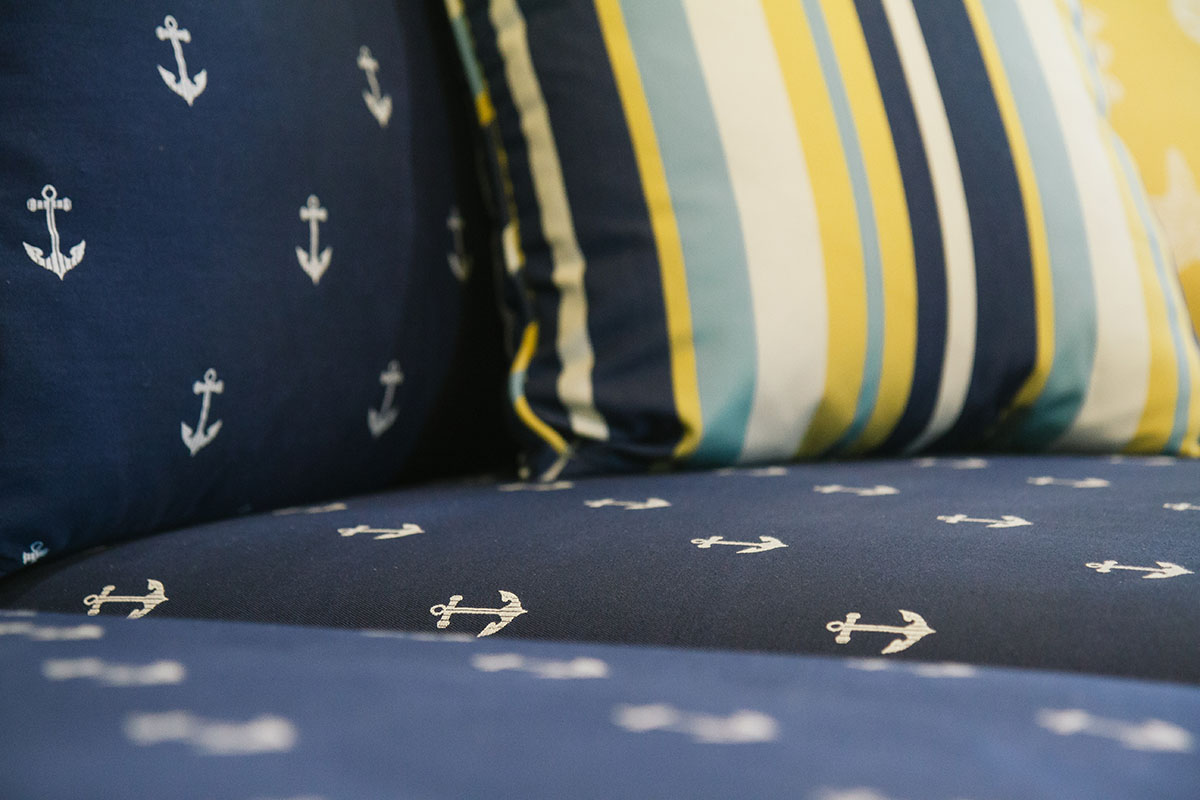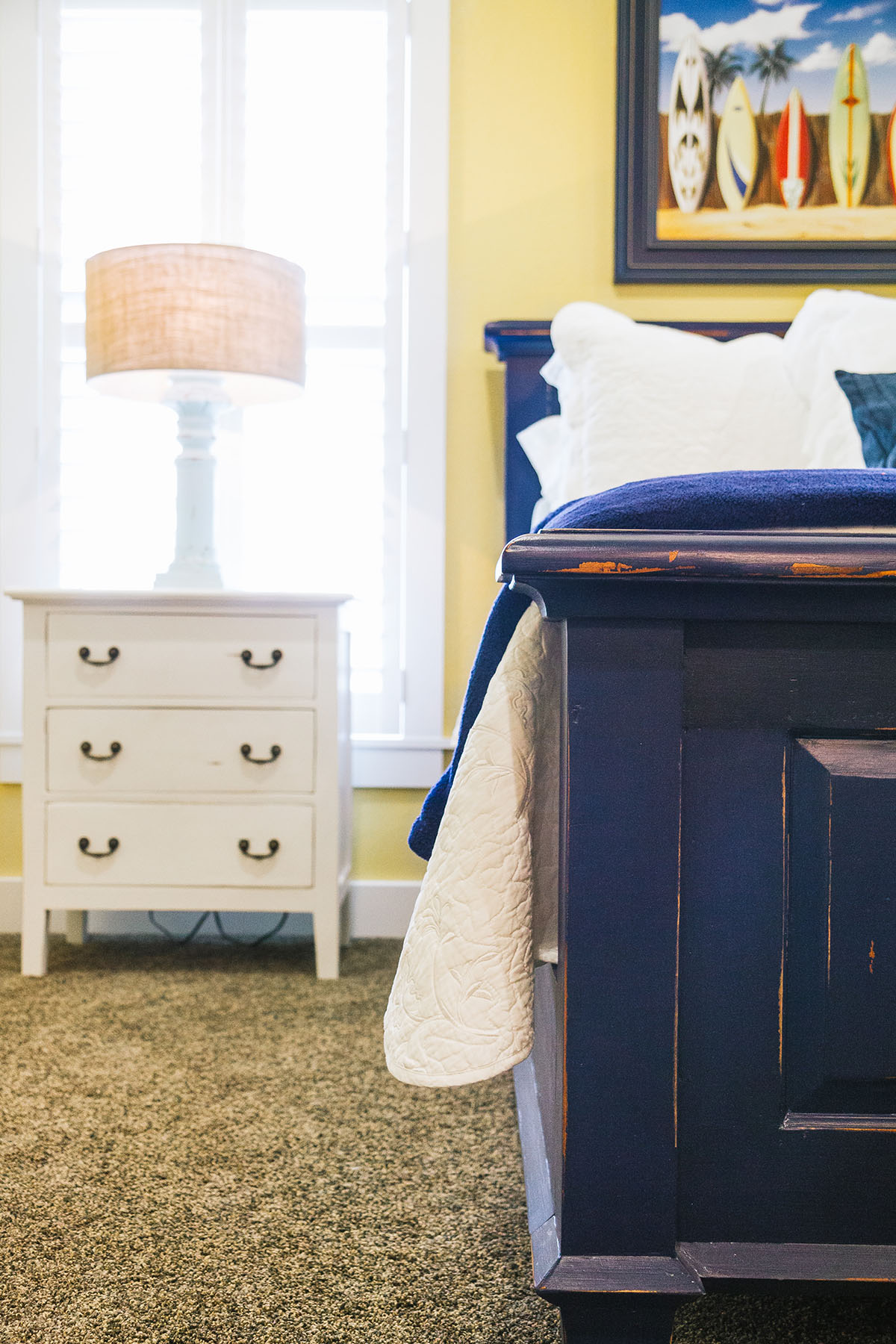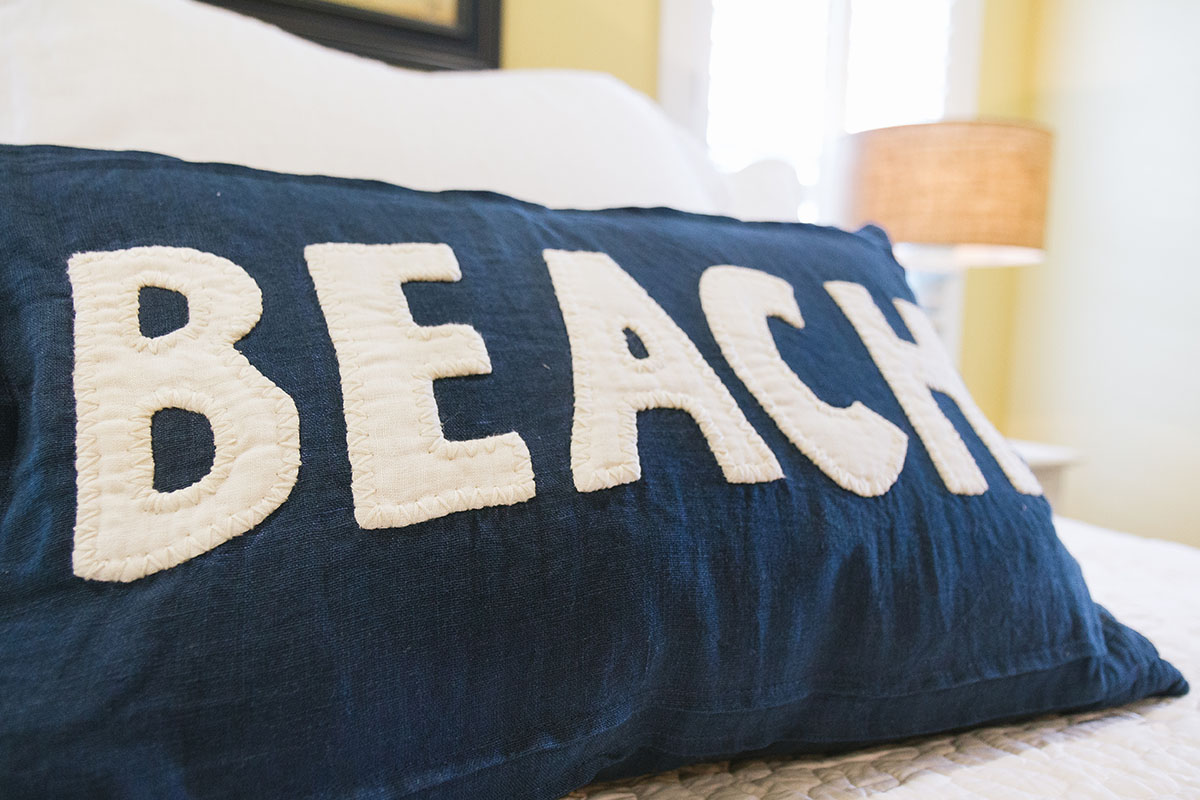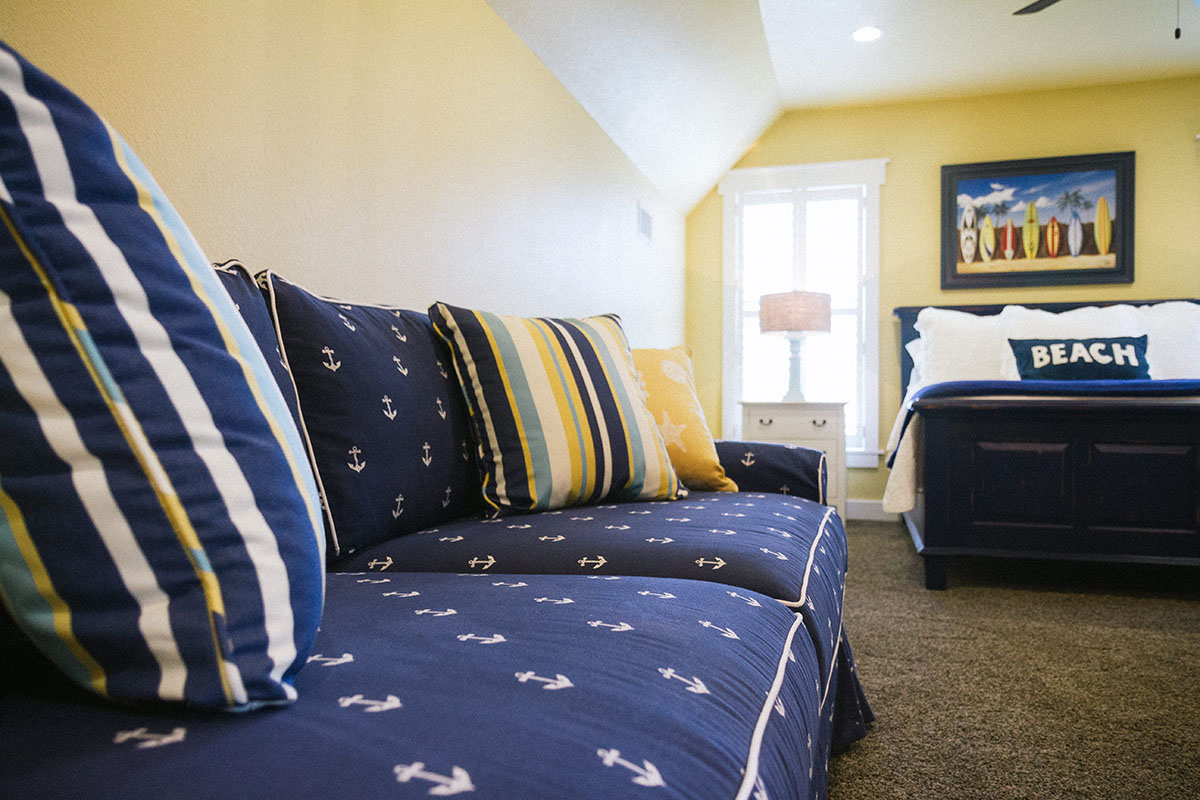 Coral Guest Bedroom
A sweet peachy-pink touch makes this room alluring, as do the matching driftwood bedside lamps.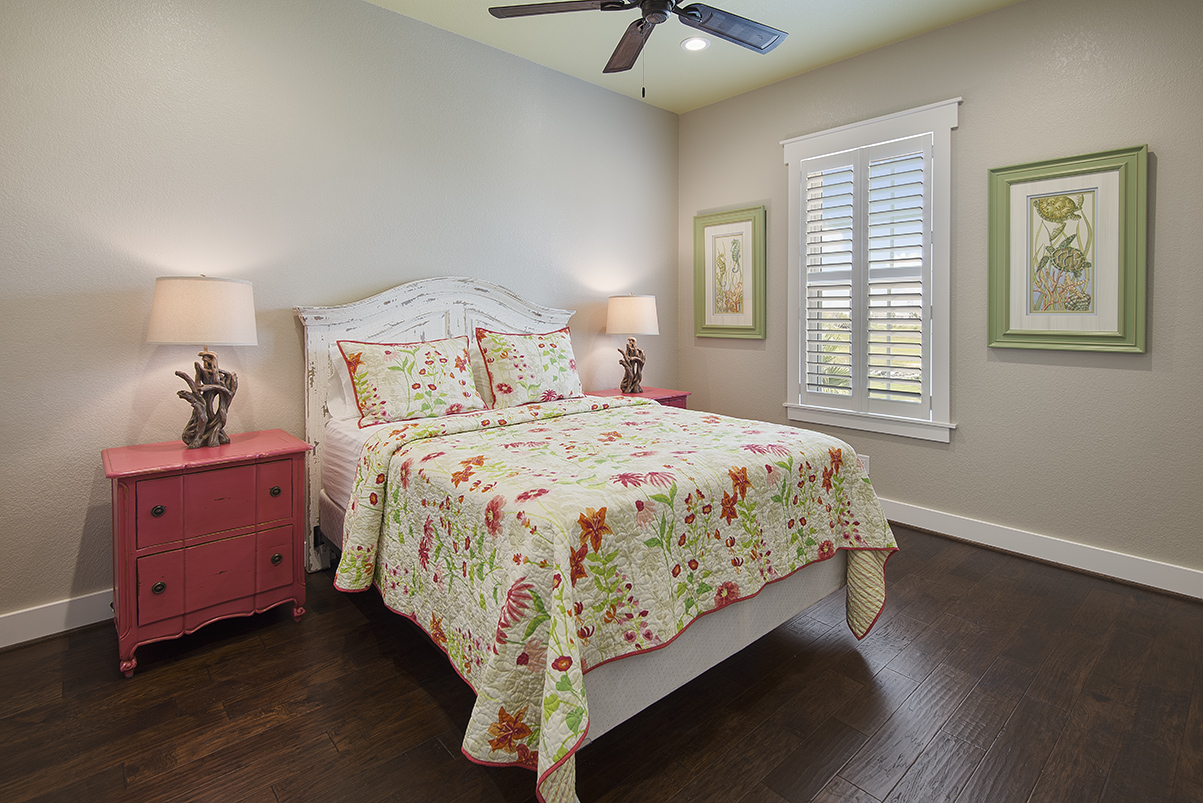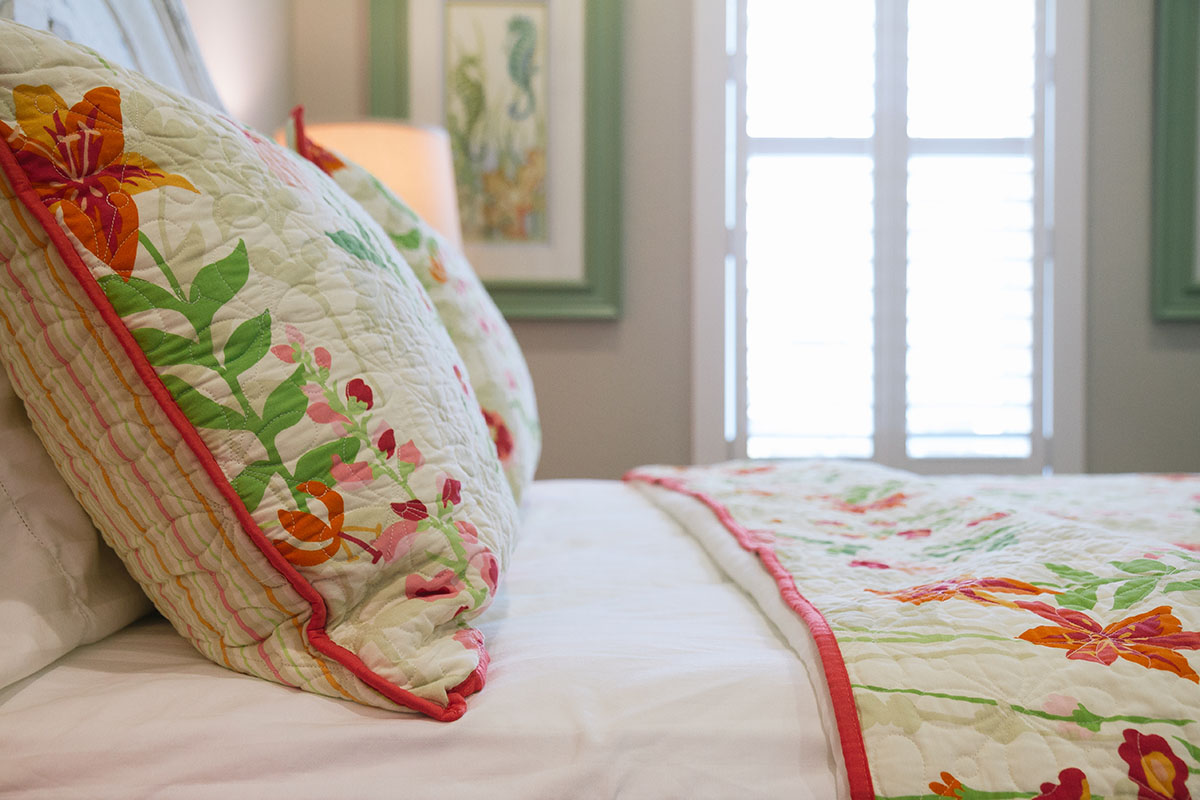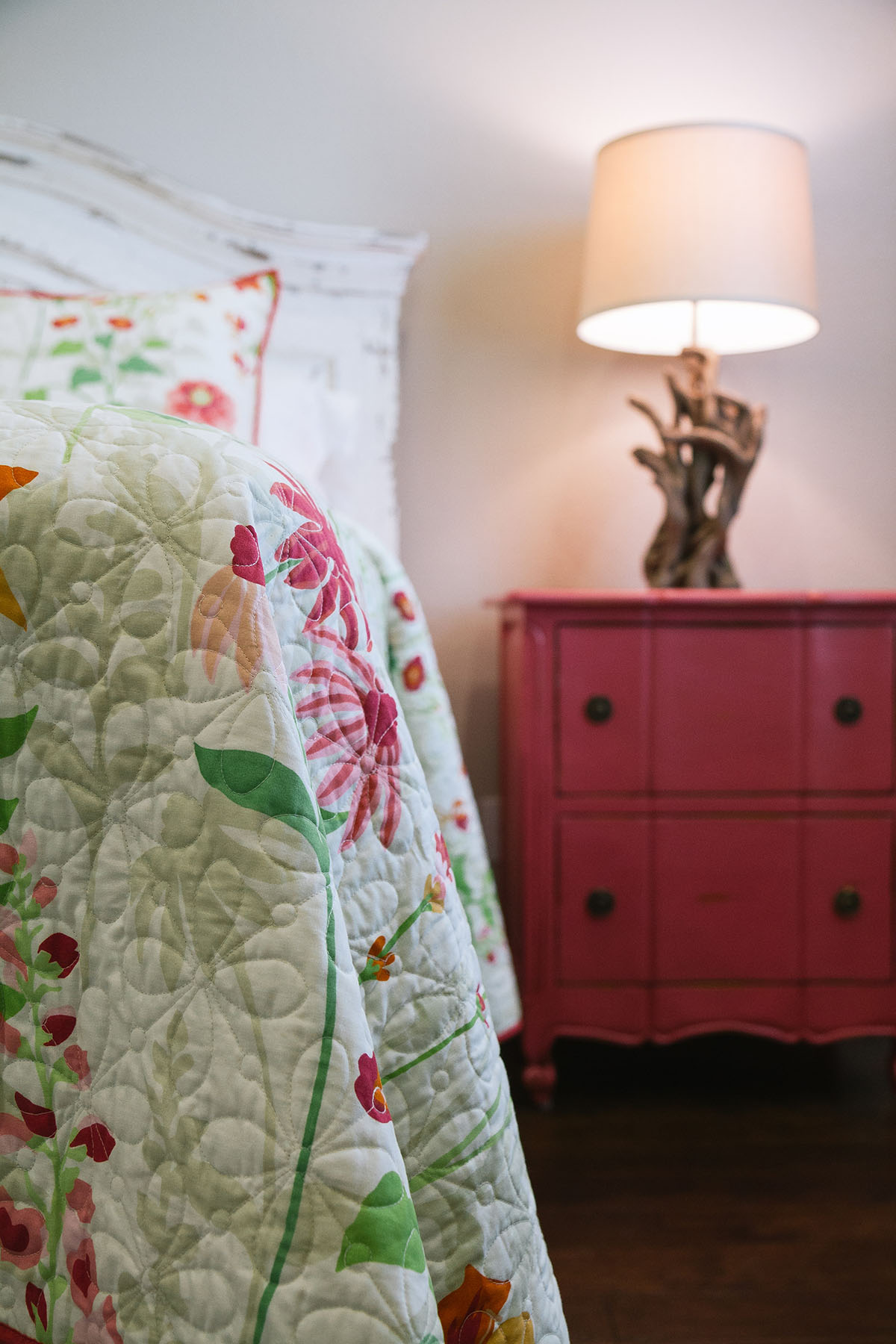 Master Bedroom
Soothing colors. Beachy accents. A crisp and welcoming vibe. Unique driftwood art above the bed that resembles a bird.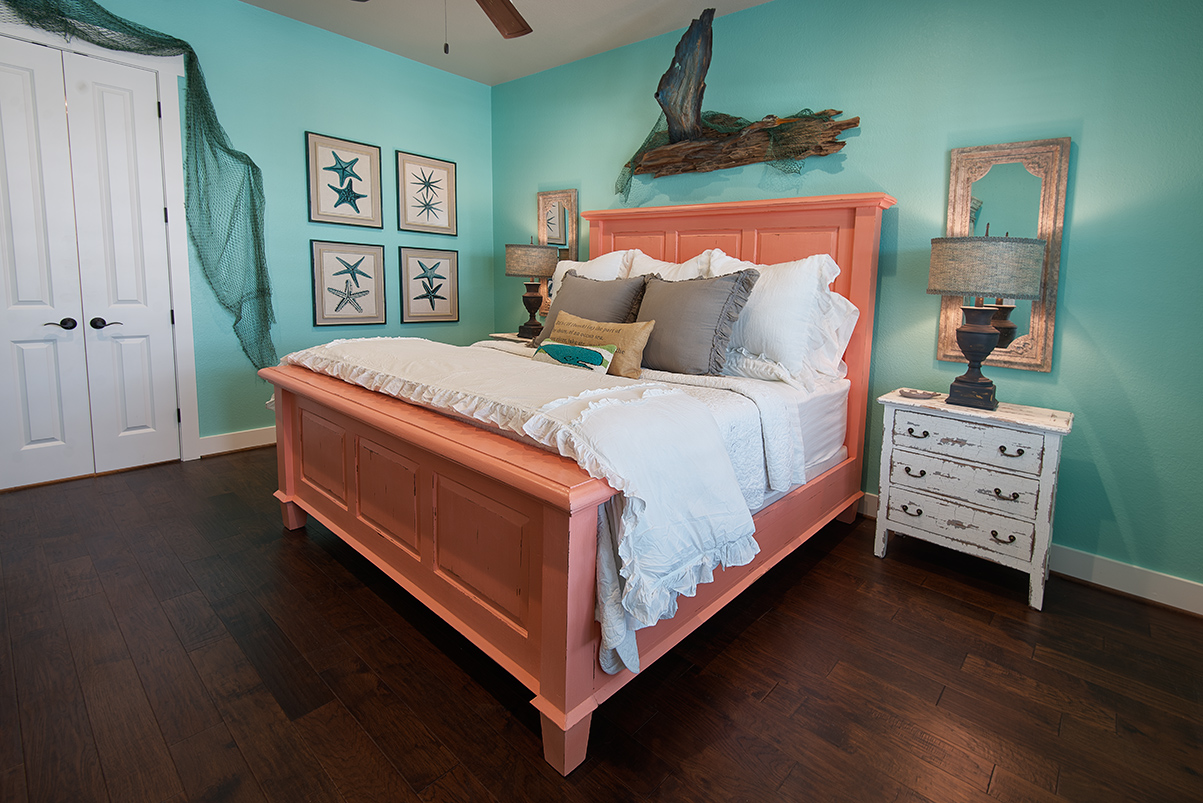 Bathrooms
Absolutely no detail is left untouched, as noted by the groovy bathroom drawer pulls (or those jazzy cabinet knobs back in the kitchen).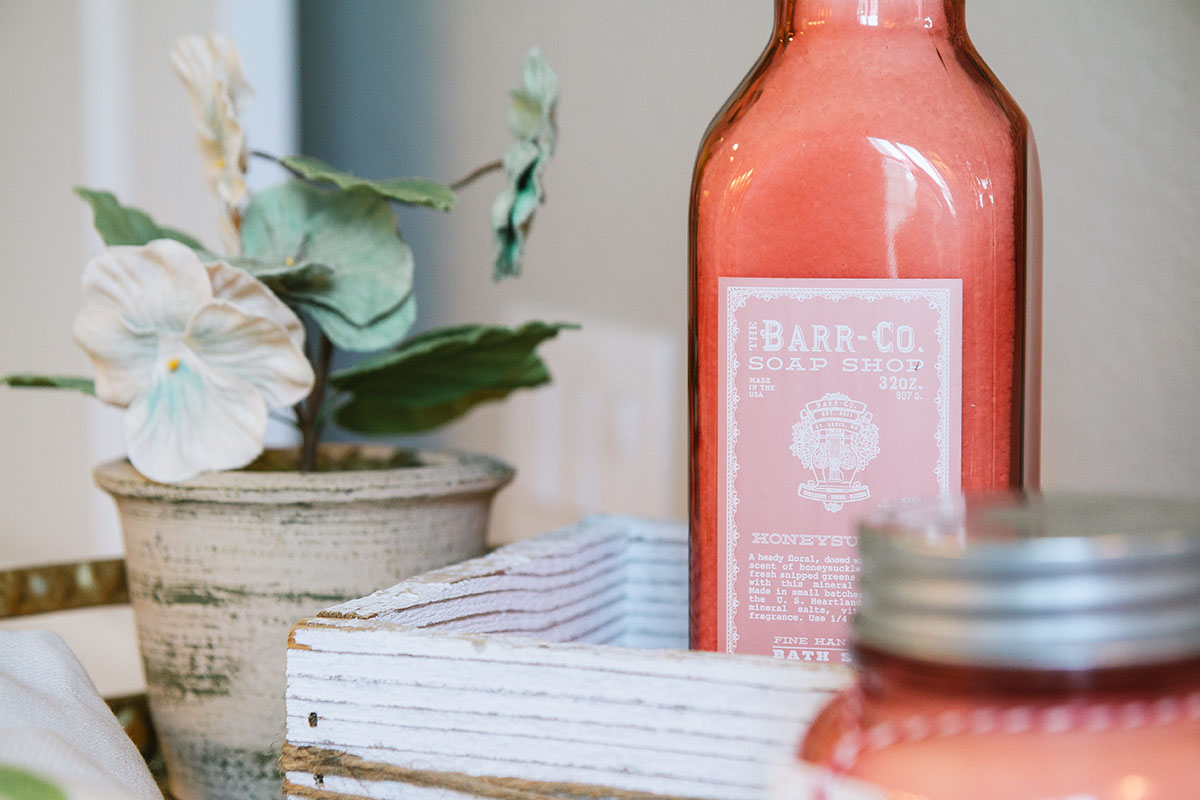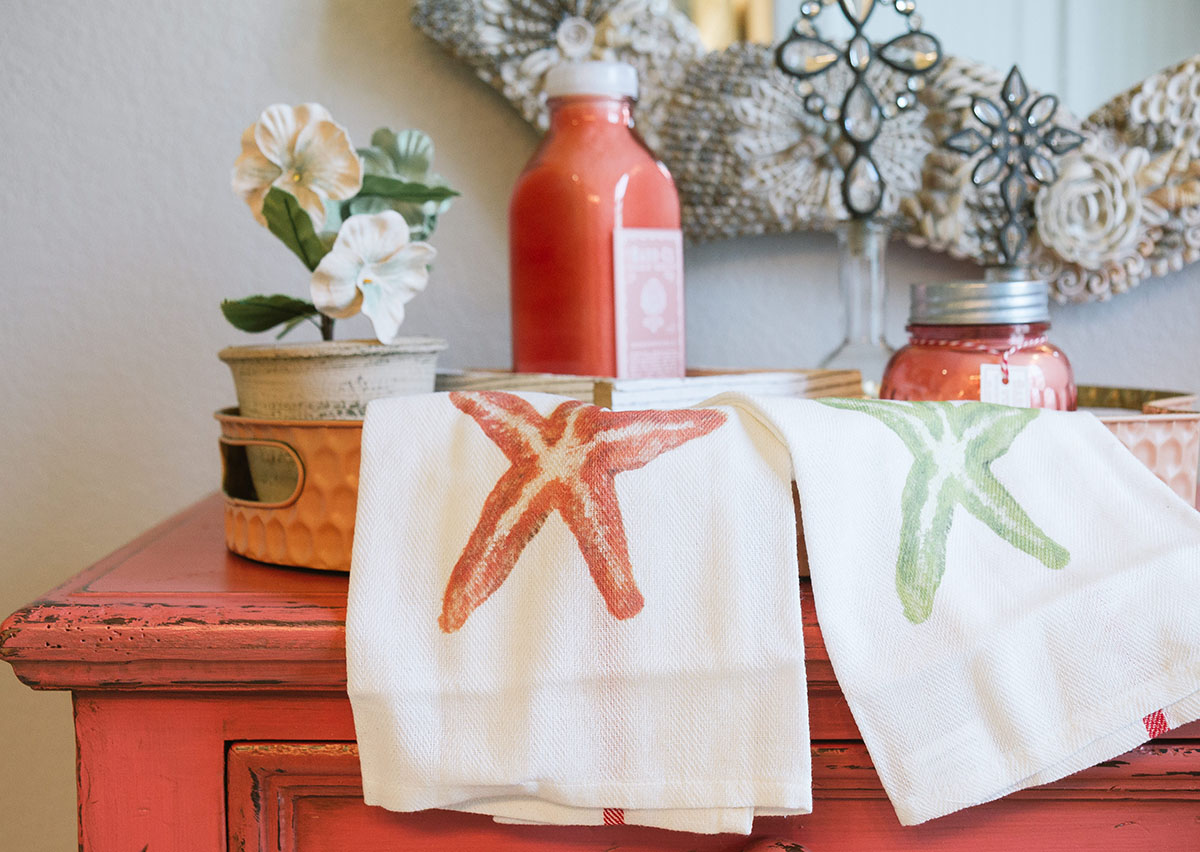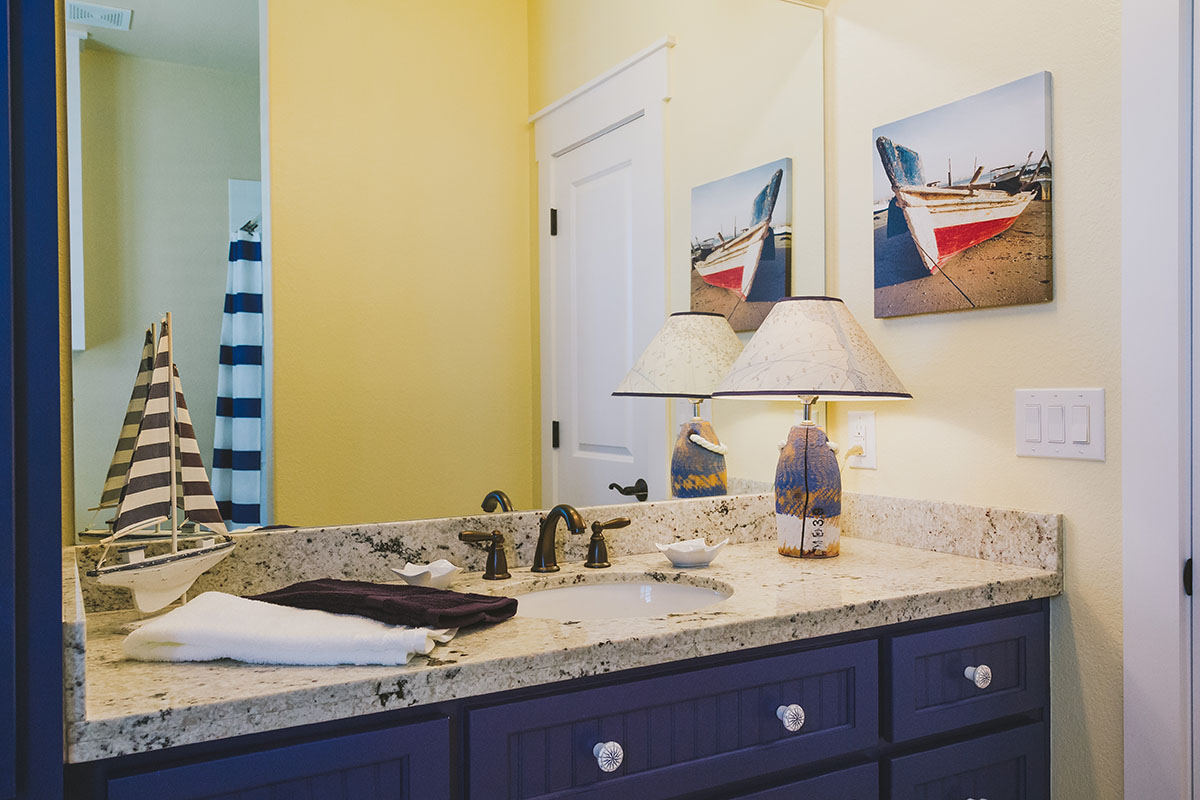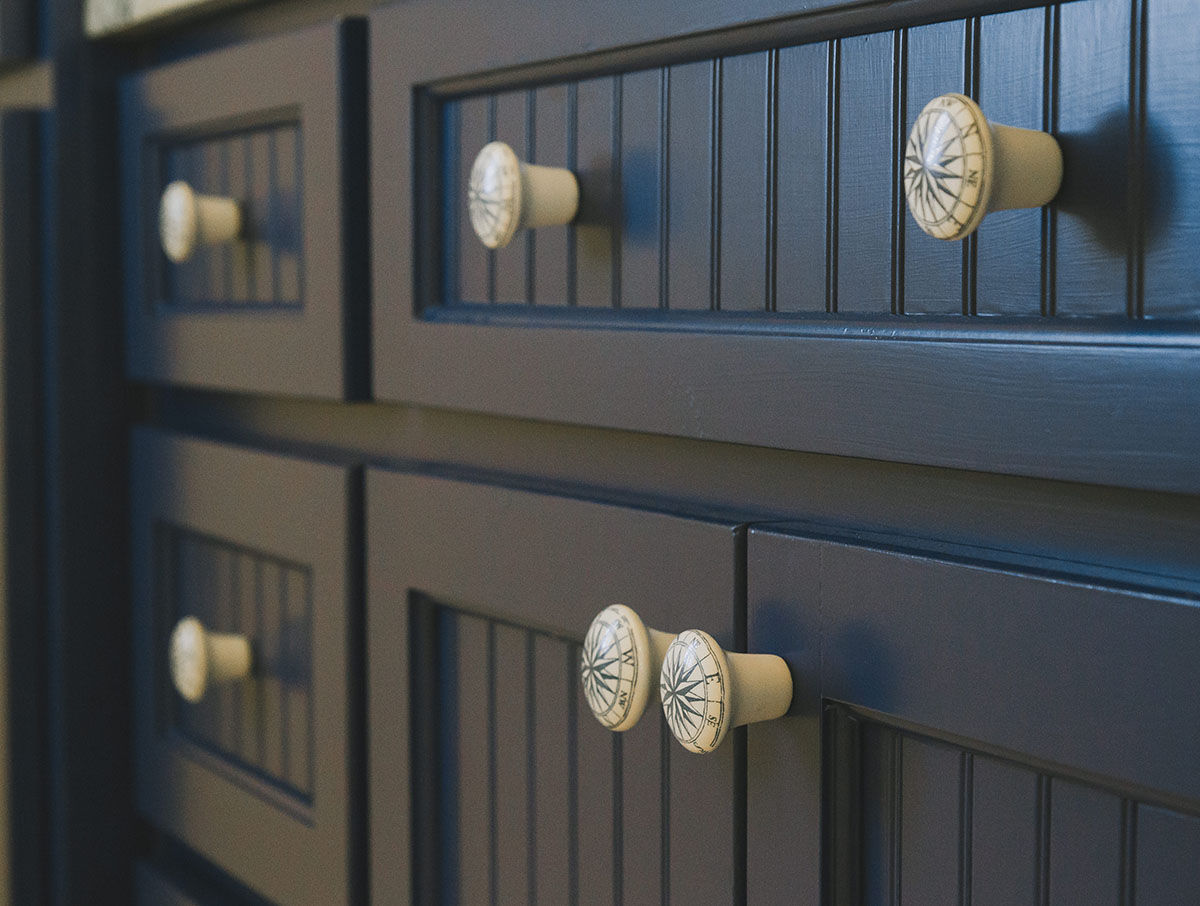 While we need to take a moment to take in the full delight of the Hightower beach home, we'll be back on the road again soon. Want Aunt Laurie to visit your home? Sign up or post your photos to Facebook or Instagram using #AuntLaurieIYH