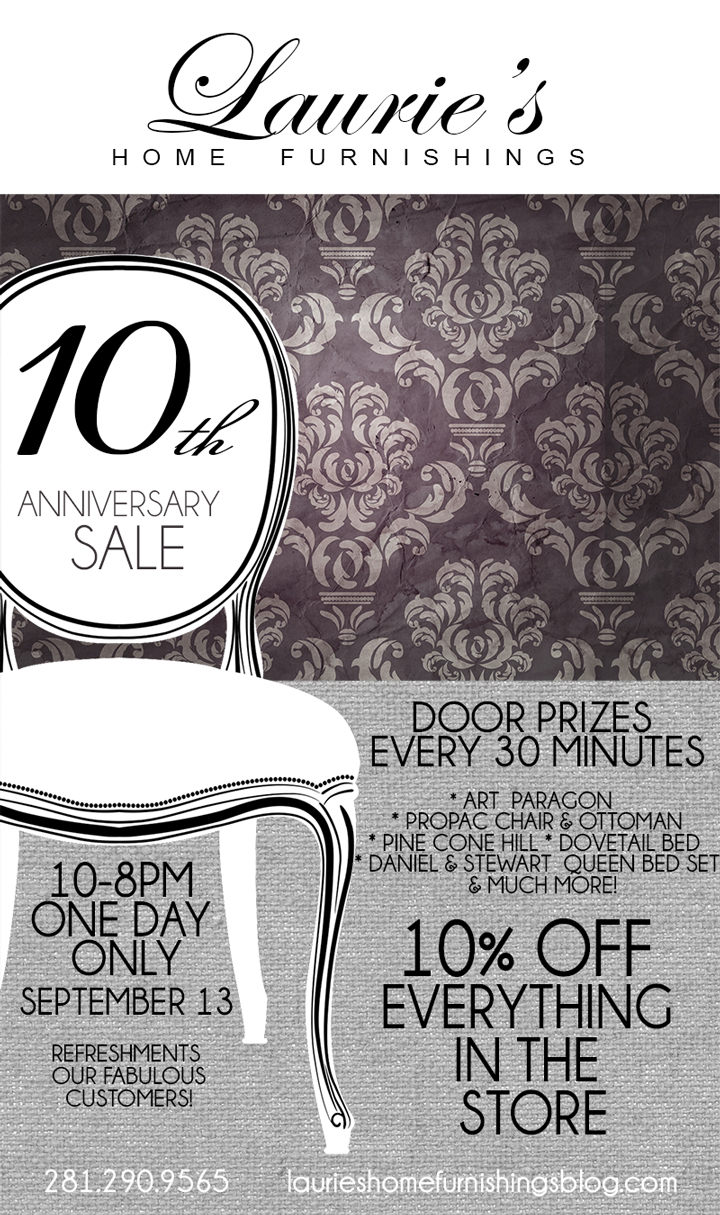 We hope you're ready for an AMMMMAAAZING
celebration  at Laurie's Home Furnishings!
Thursday, September 13th
10am till 8pm
We've compiled an outstanding array of giveaways from
our generous vendors with the products
you love to swoon for at Laurie's!
Gift certificates to spend to your heart's delight here
at Laurie's and take home to love.
AND to celebrate our 10th- we'd love to give
you 10% off  your purchases!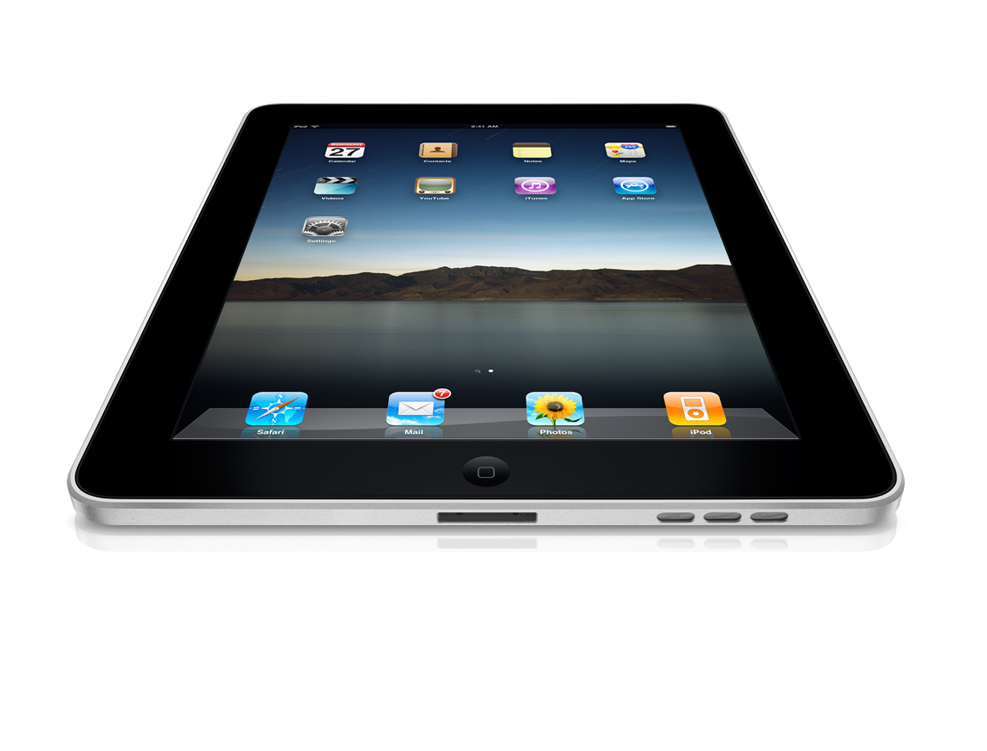 Free iPad from GrassRoots Imports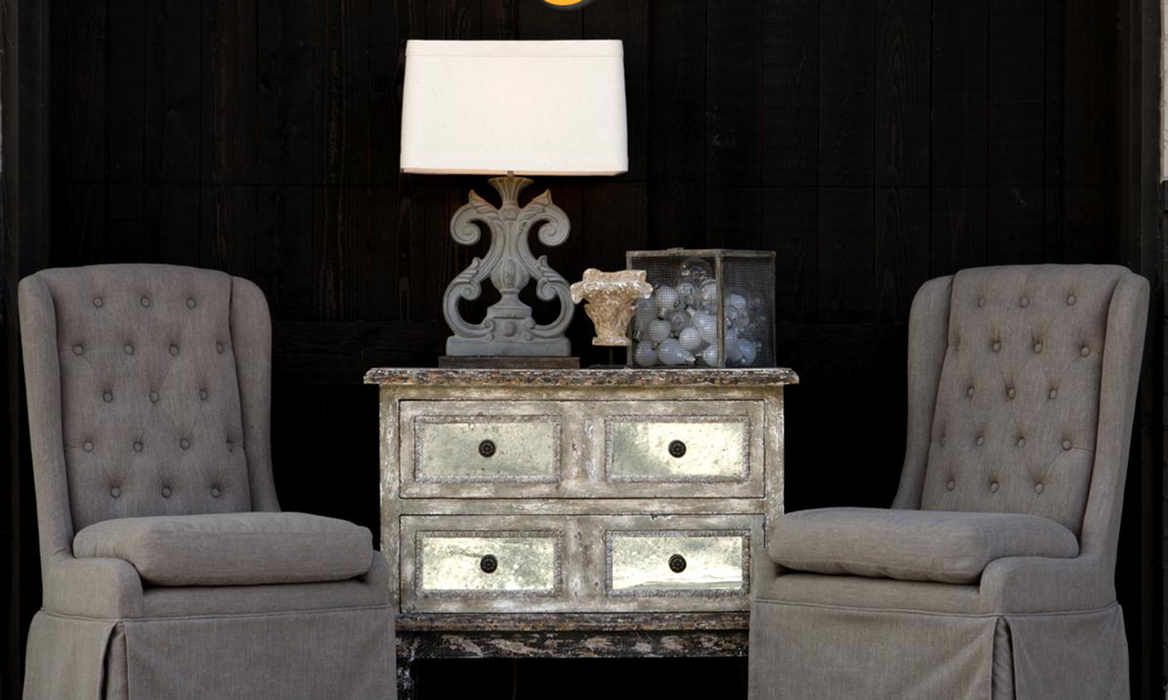 $600 Molly Lamp from Aiden Gray!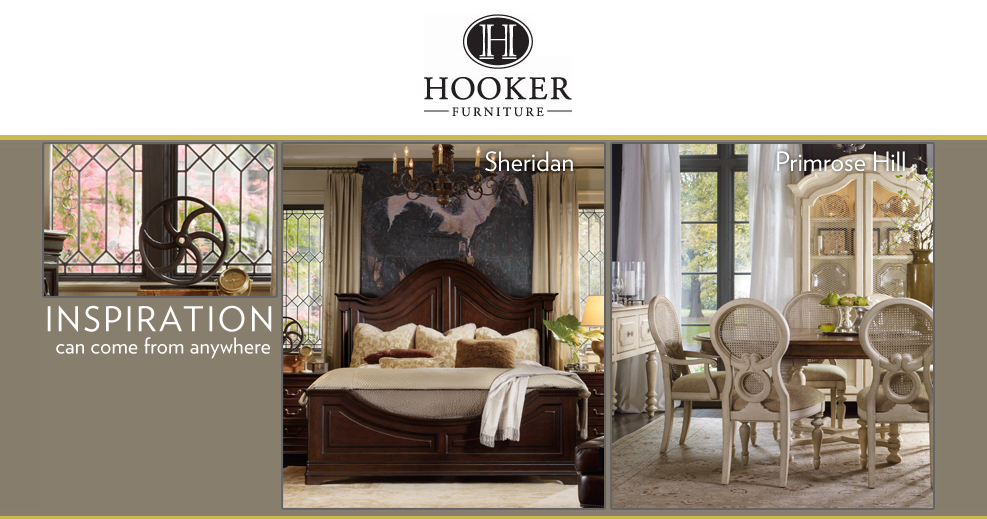 $250 Gift certificate towards Hooker Furniture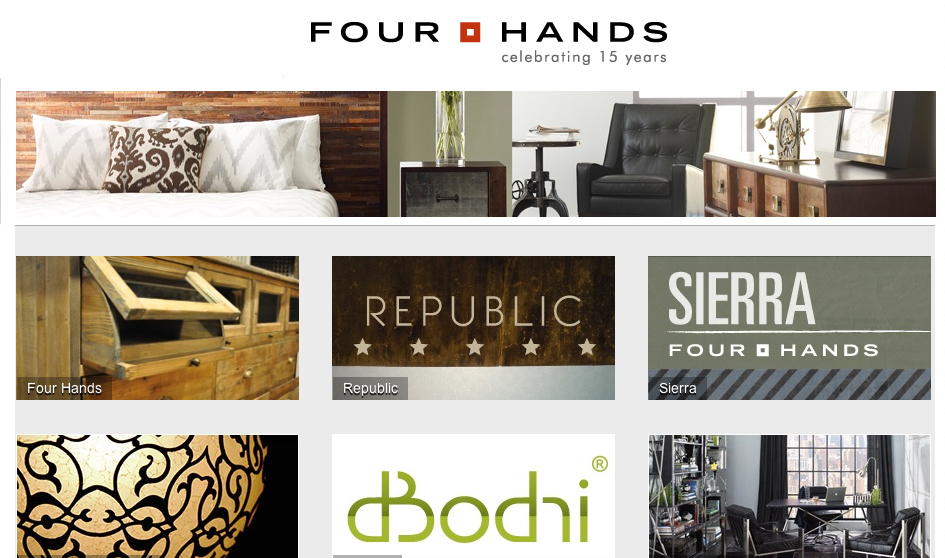 $500 gift certificate towards Four Hands items
And so much more!
We hope you'll make the time to
come celebrate and shop with us!