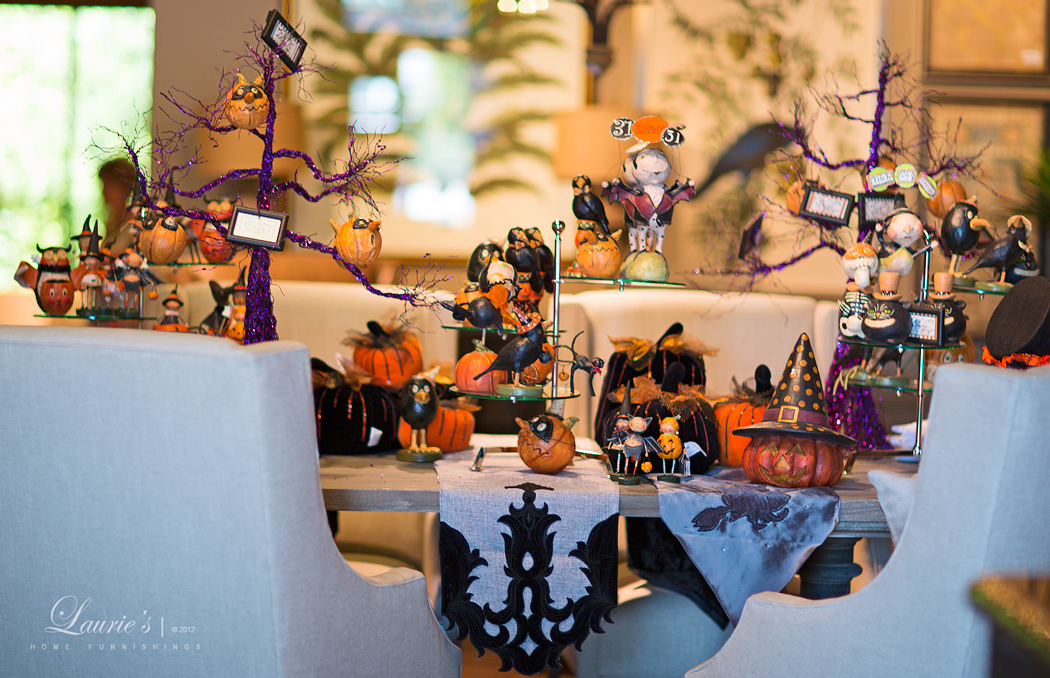 If you've followed Laurie's for more than a year you know
that Halloween is clearly a holiday favorite here.
You can see plump pumpkins and not-so-creepy critters
dazzled by trees of glitter as soon as you see that
first leaf  ever-so-quietly fall in  September here on the floor.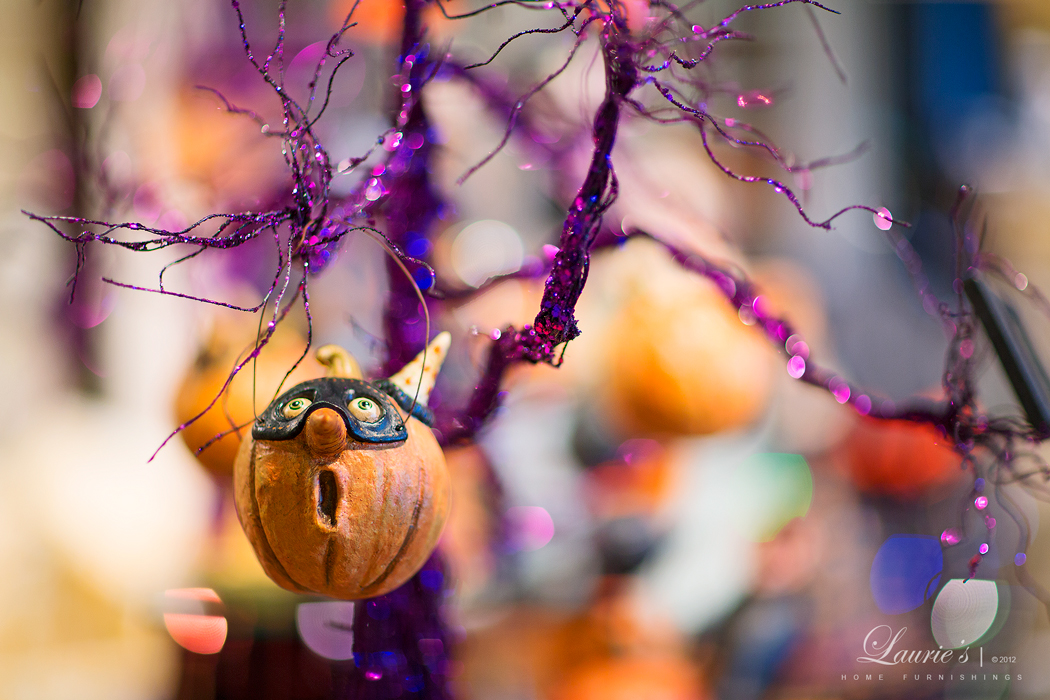 OH MY! he's so cute!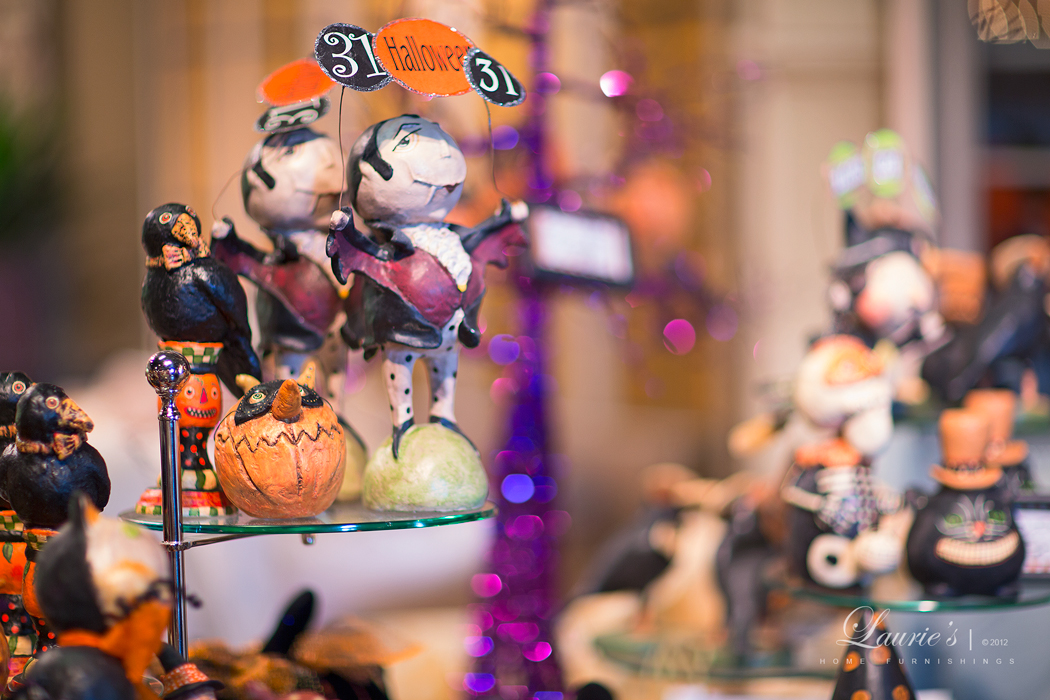 "I VANT YOU TO CELEBRATE HALLOVEEN VITH ME!" said Vampy.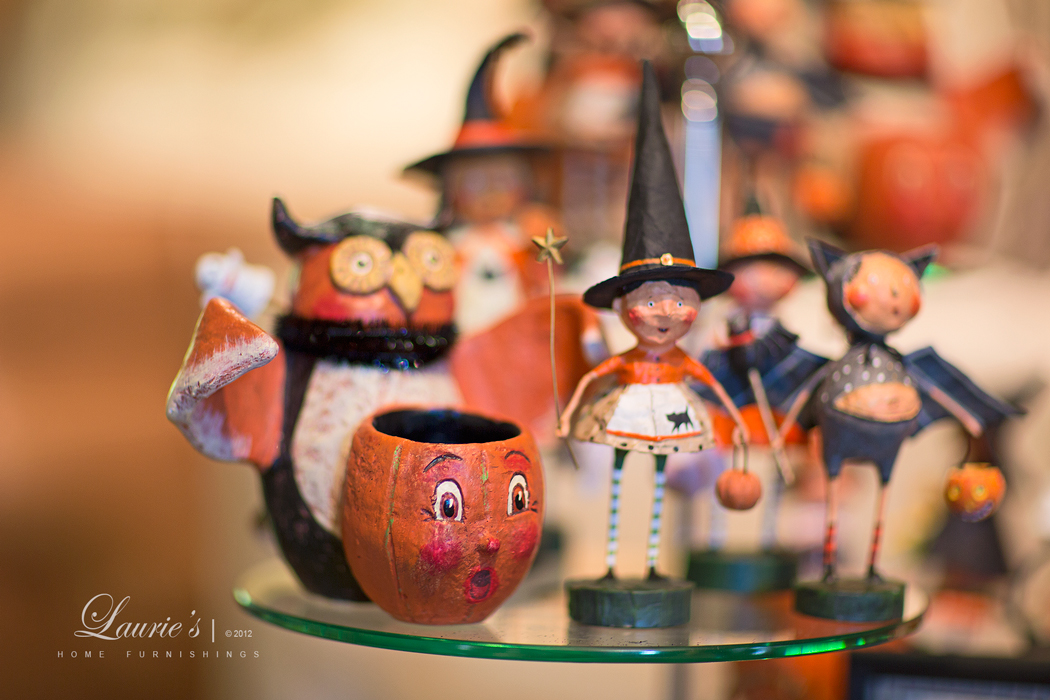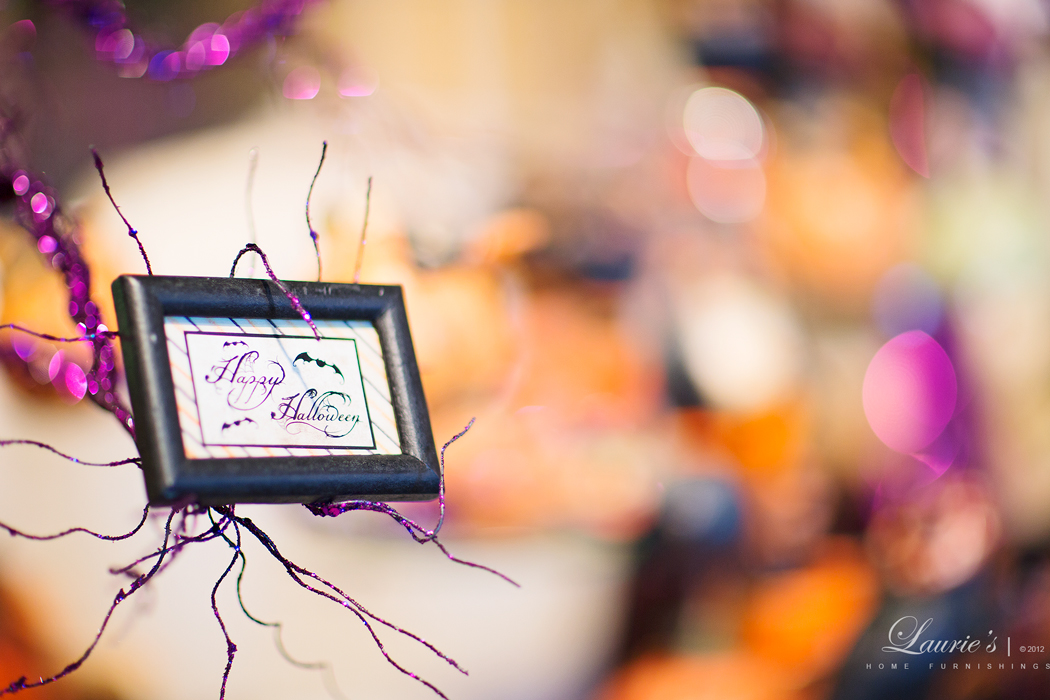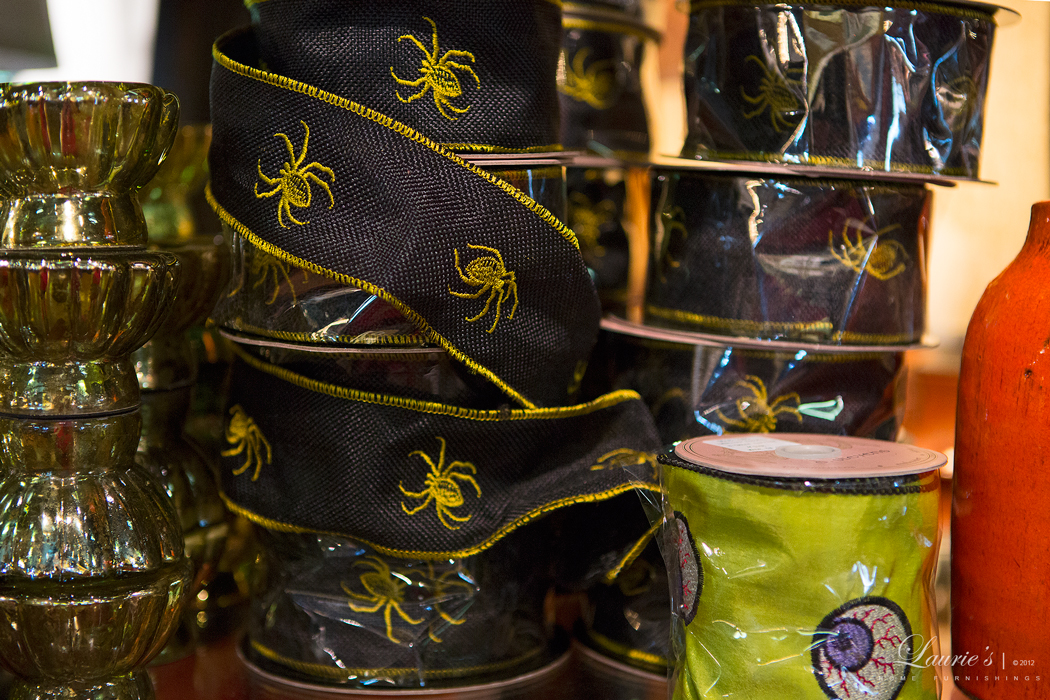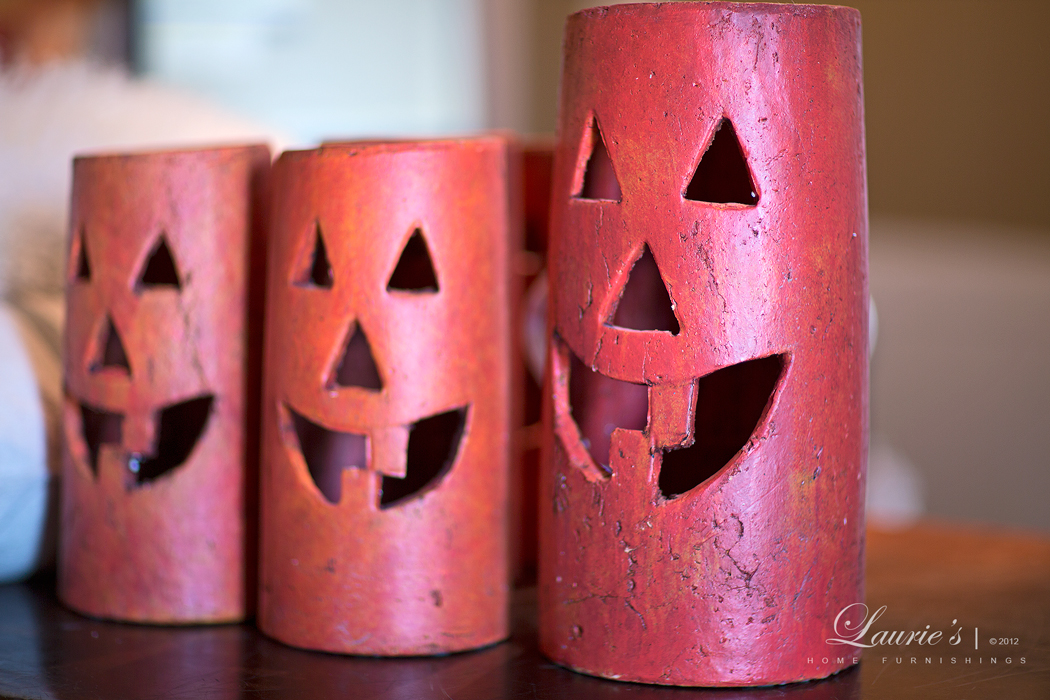 Gorgeous with votives inside and guess what– no scraping or rotting!!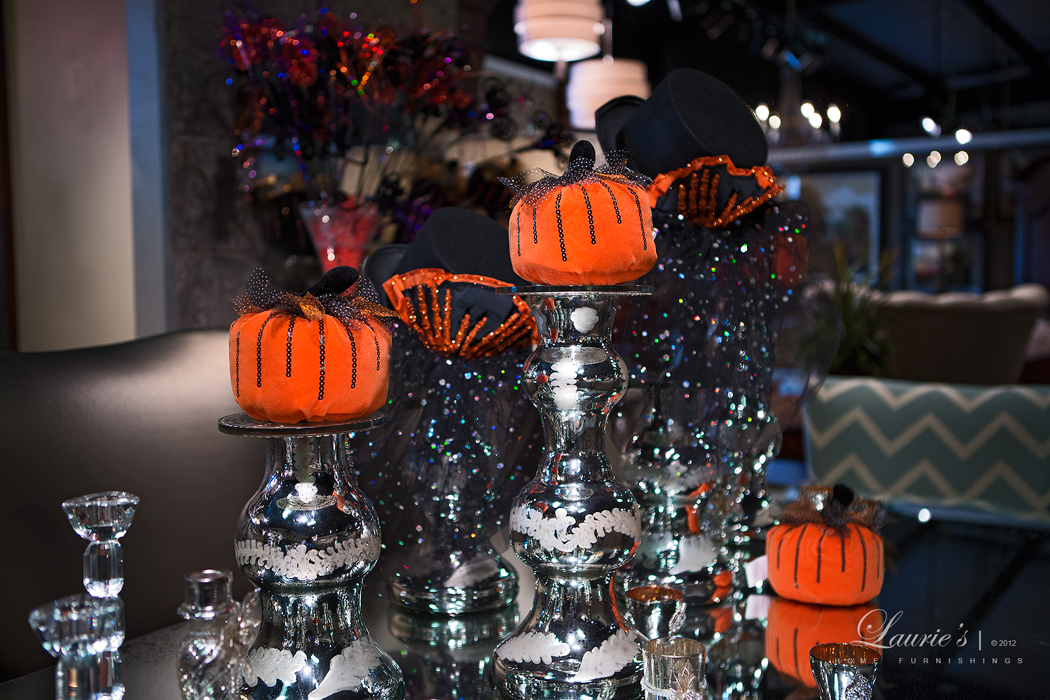 For the glam ghouls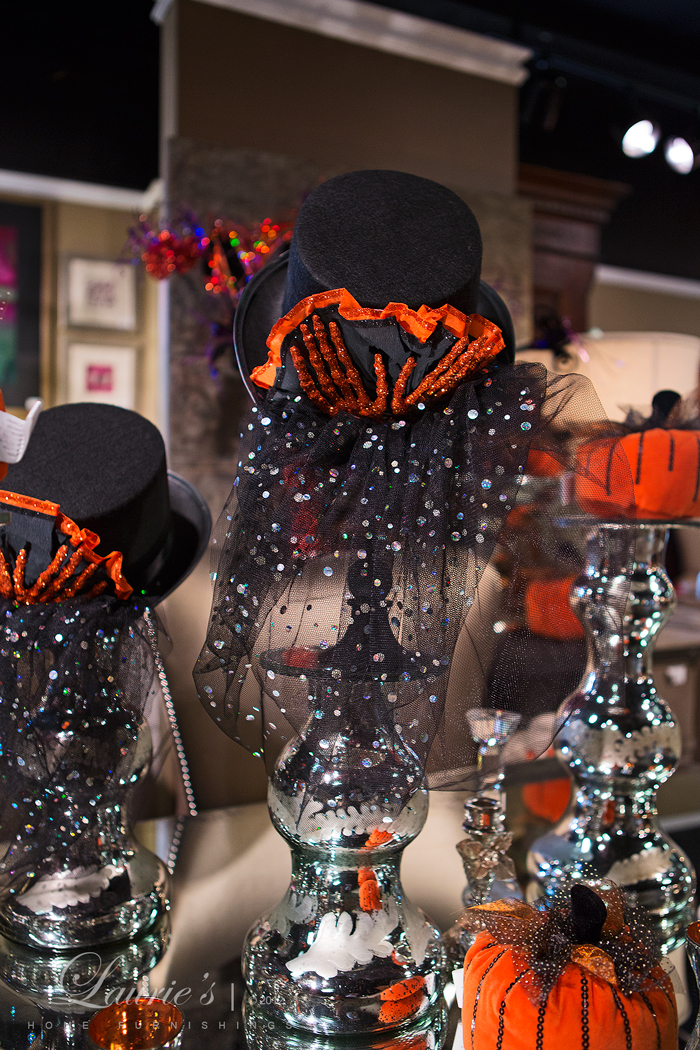 Because everyone needs a chic
glittery skeleton hand hat.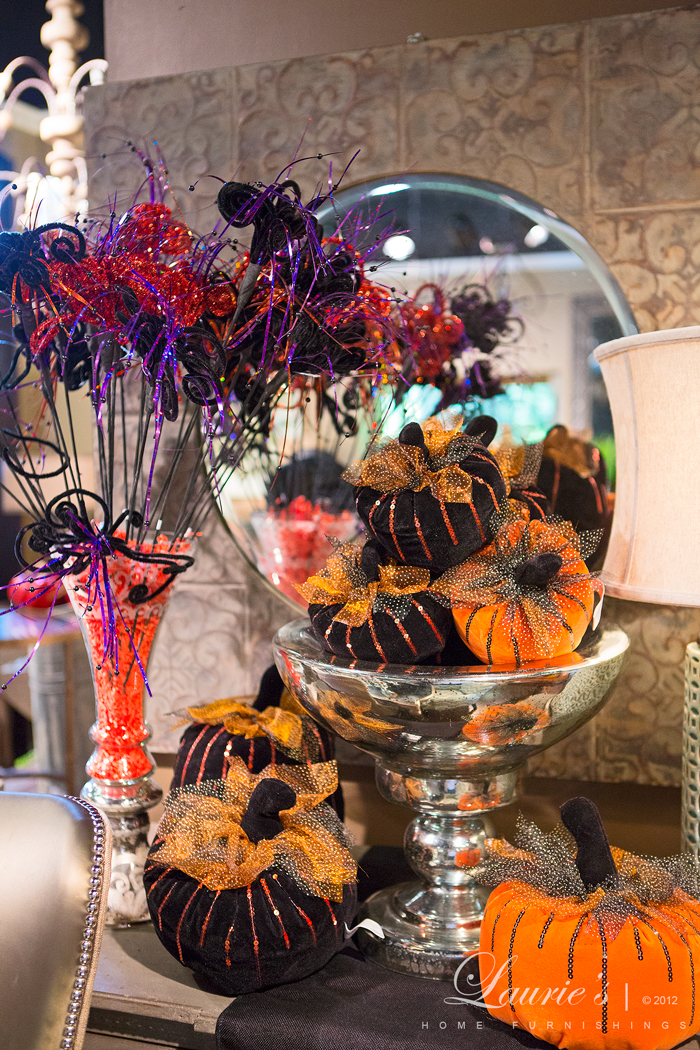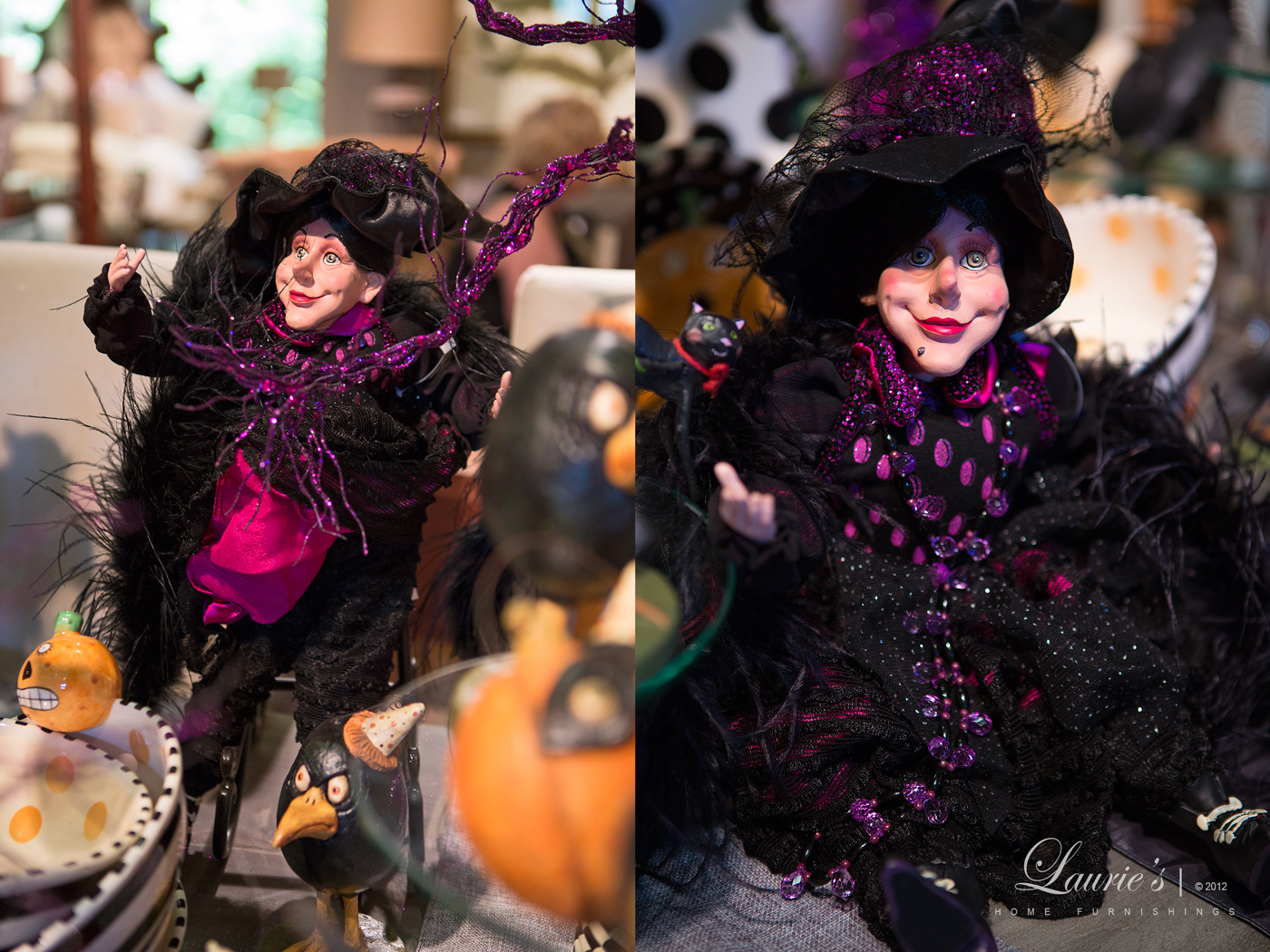 She does witchy couture to the 9.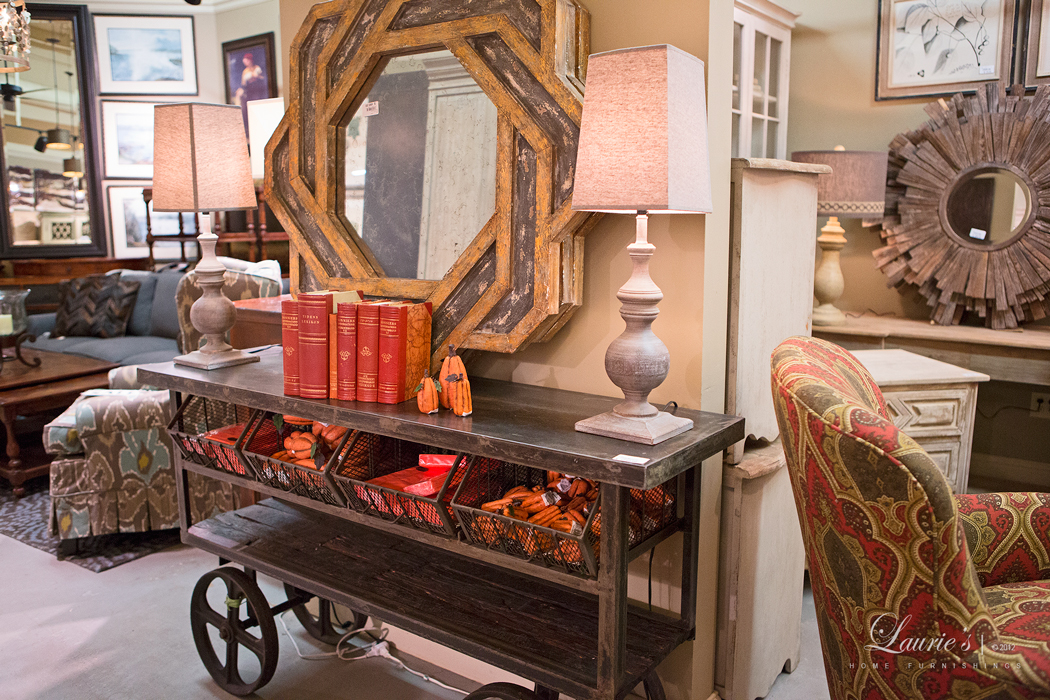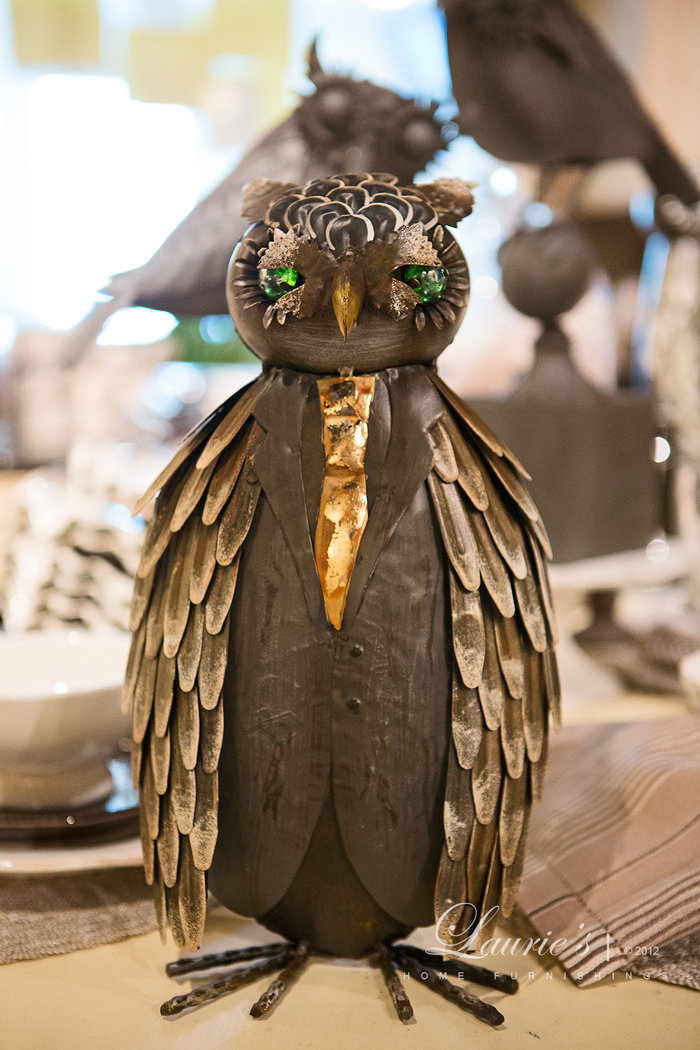 So WHO WHOO WHOOO loves Halloween?
We do and we hope you do too!