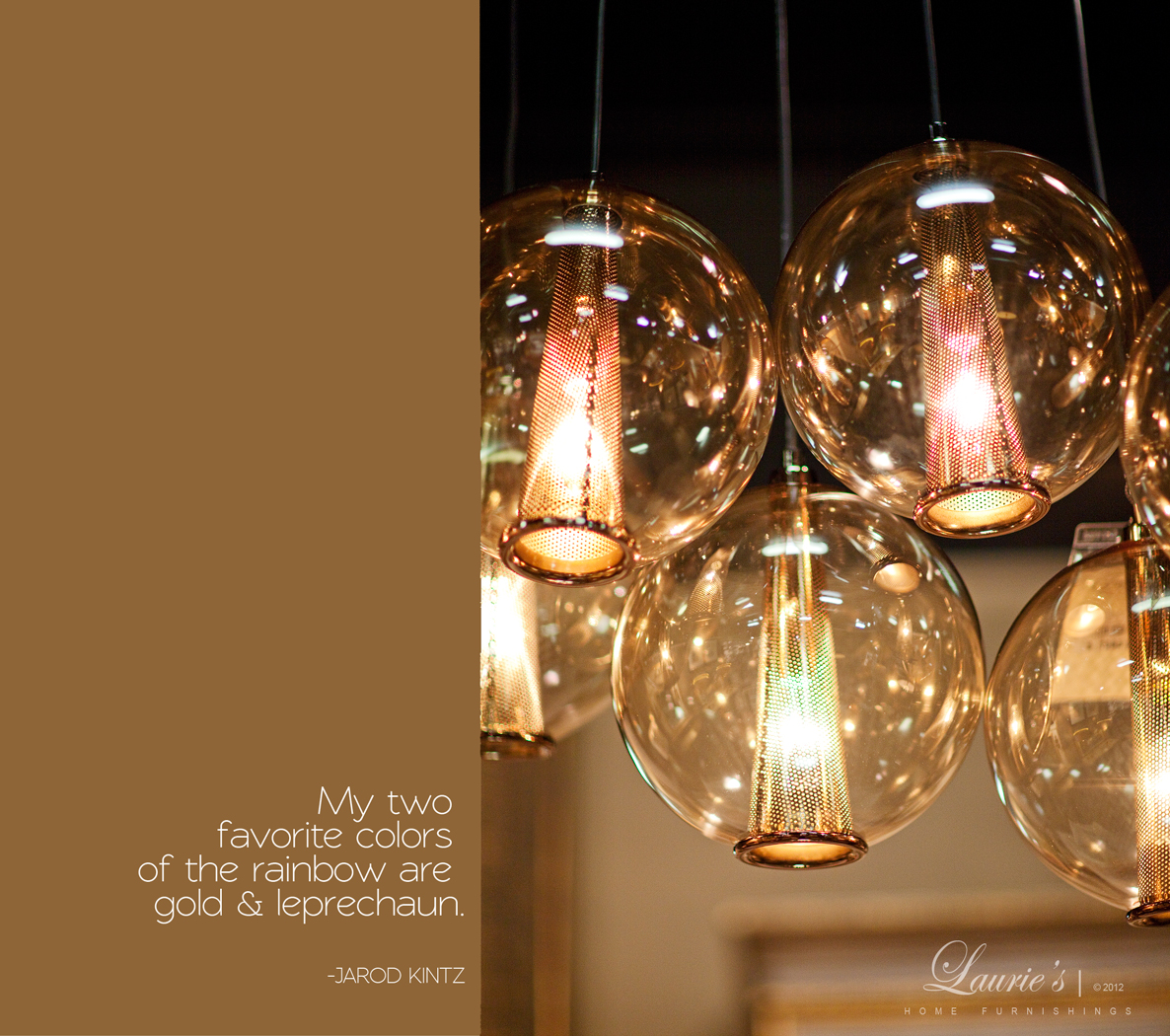 It's no secret we love us some gold!
Just take a look at the gold sprinkled throughout the store.
You'll find several gilded rooms that
King Midas himself would envy.
Think about it….how many things have you ever
seen in gold that weren't a fabulous thing?
The Oscar award? Godiva chocolates?
and oh yeah gold jewelry is pretty nice too.
The lovely thing about gold is that even in
small doses it can add just the flair your design needs
without overwhelming your entire color palette.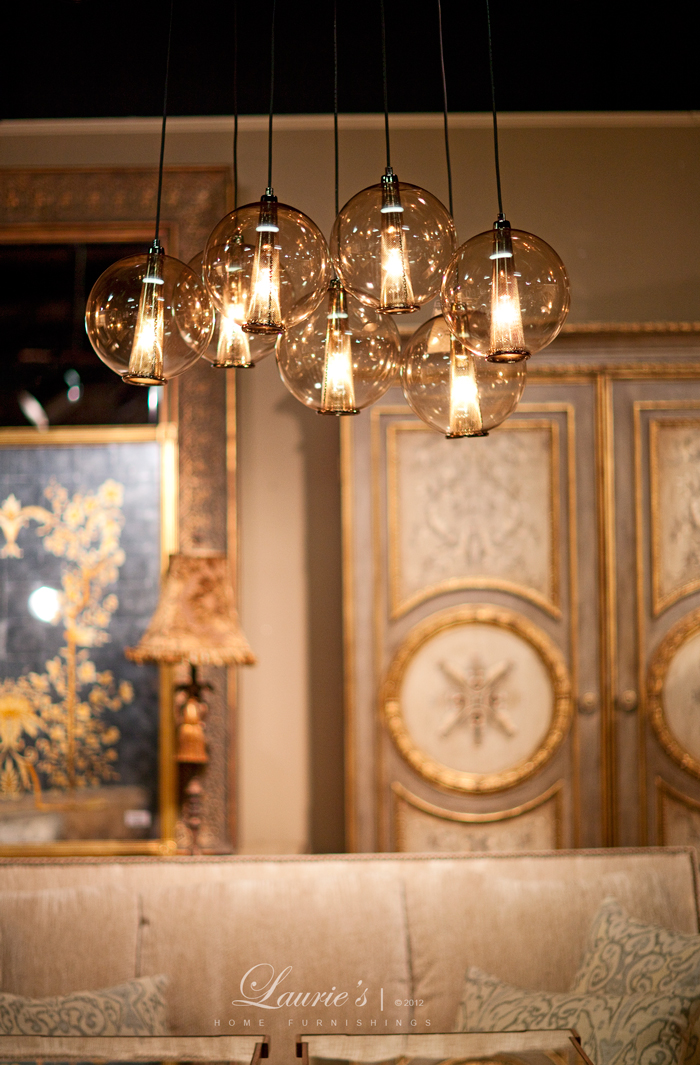 whimsical yet sophisticated lighting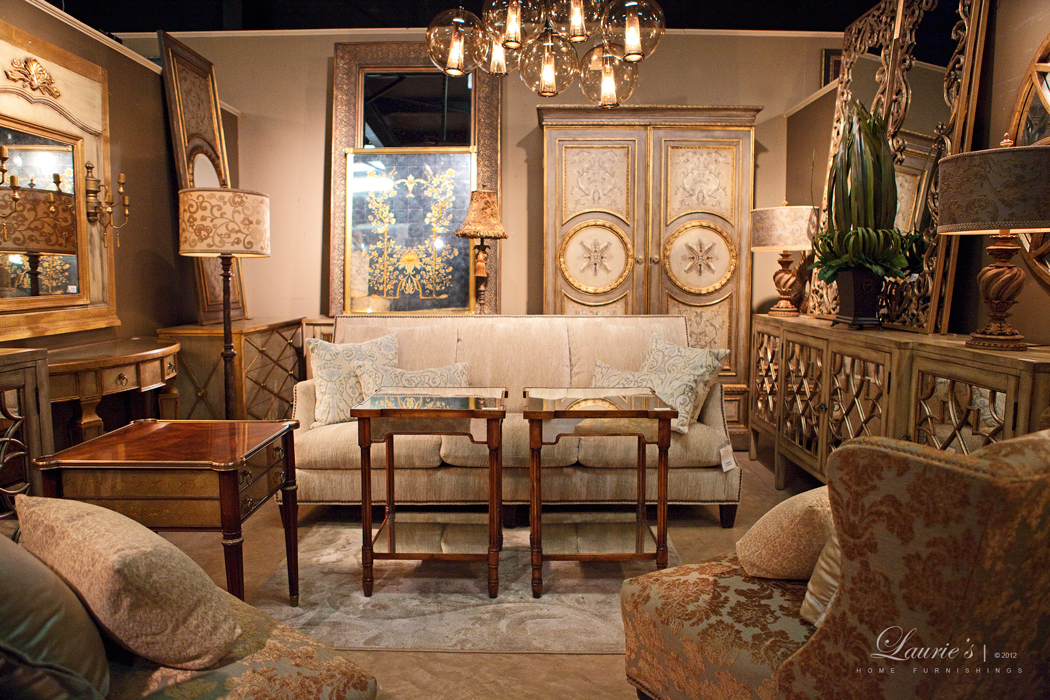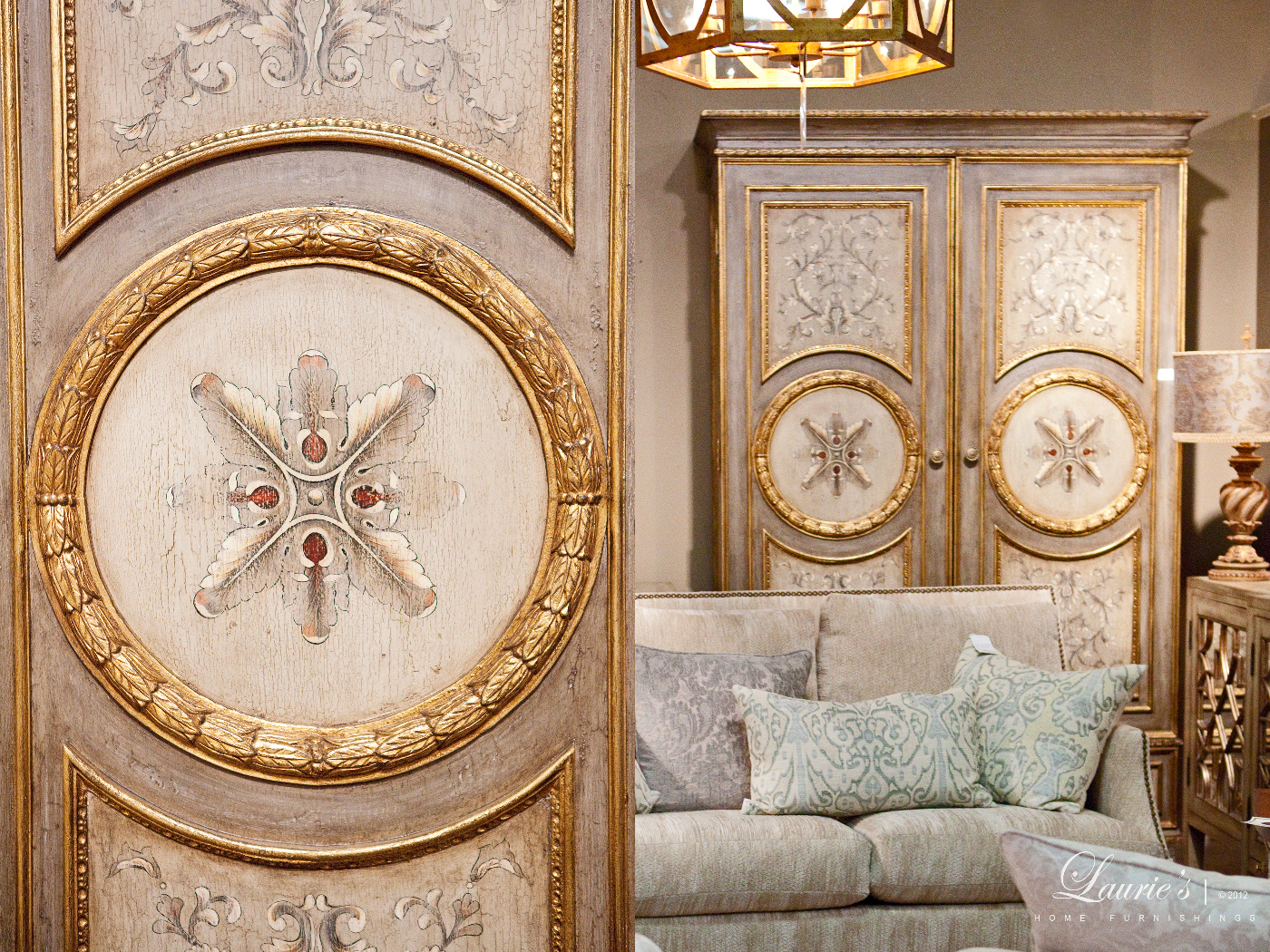 Gilded details add a richness to the European styled cabinet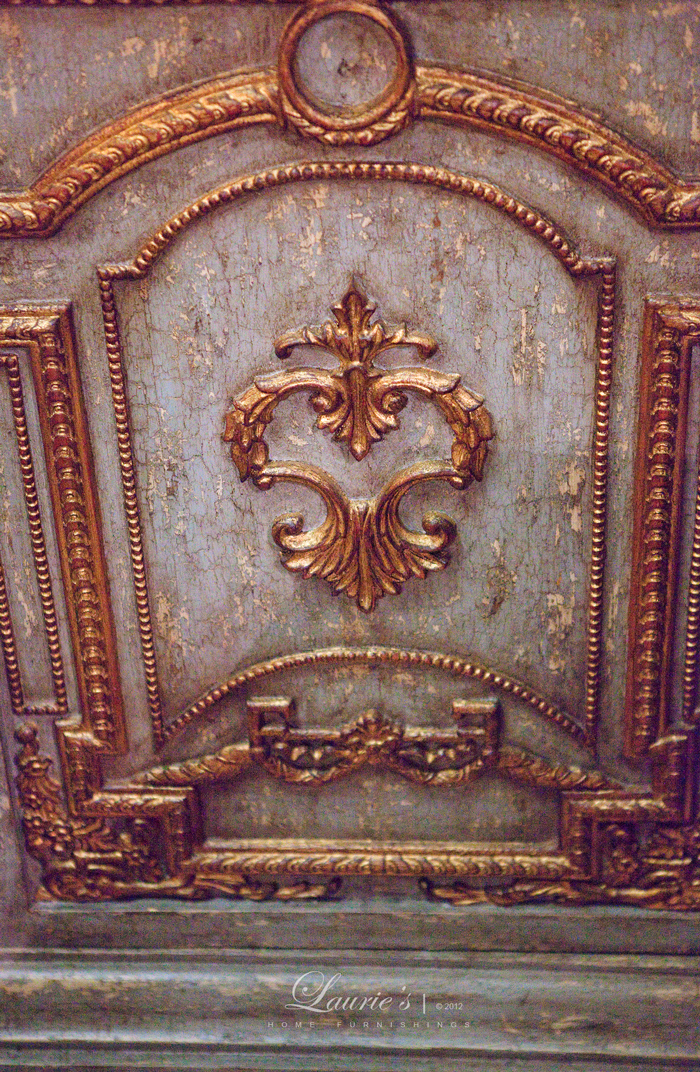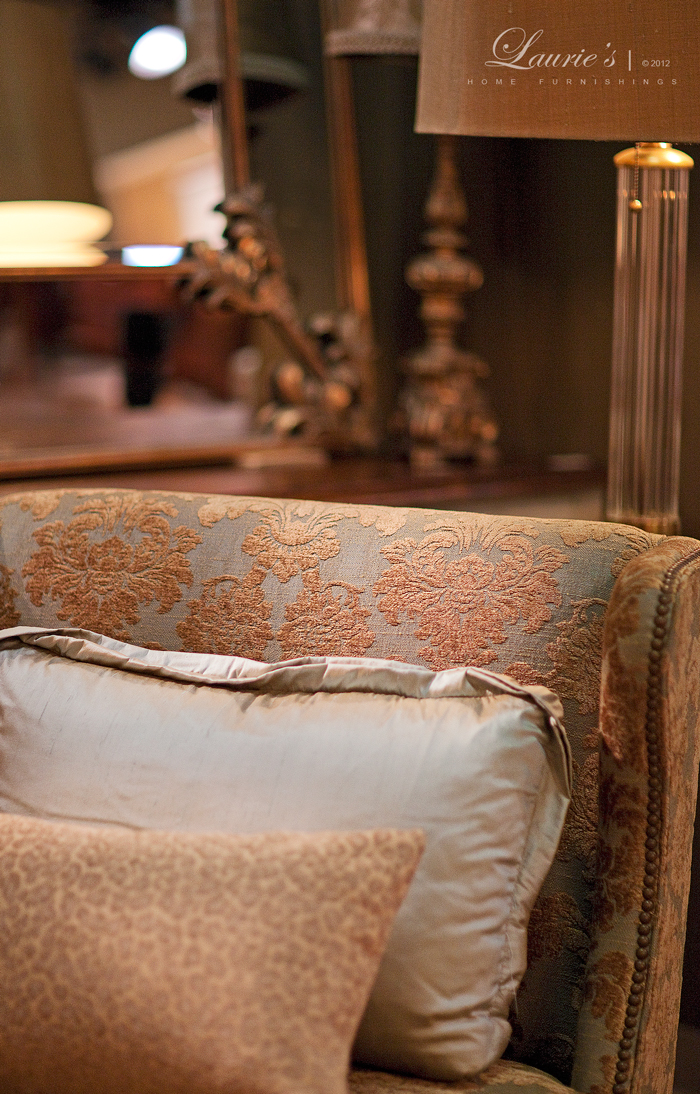 Even embroidered brocade fabric and nail heads in gold on this accent chair
complete a luxurious look.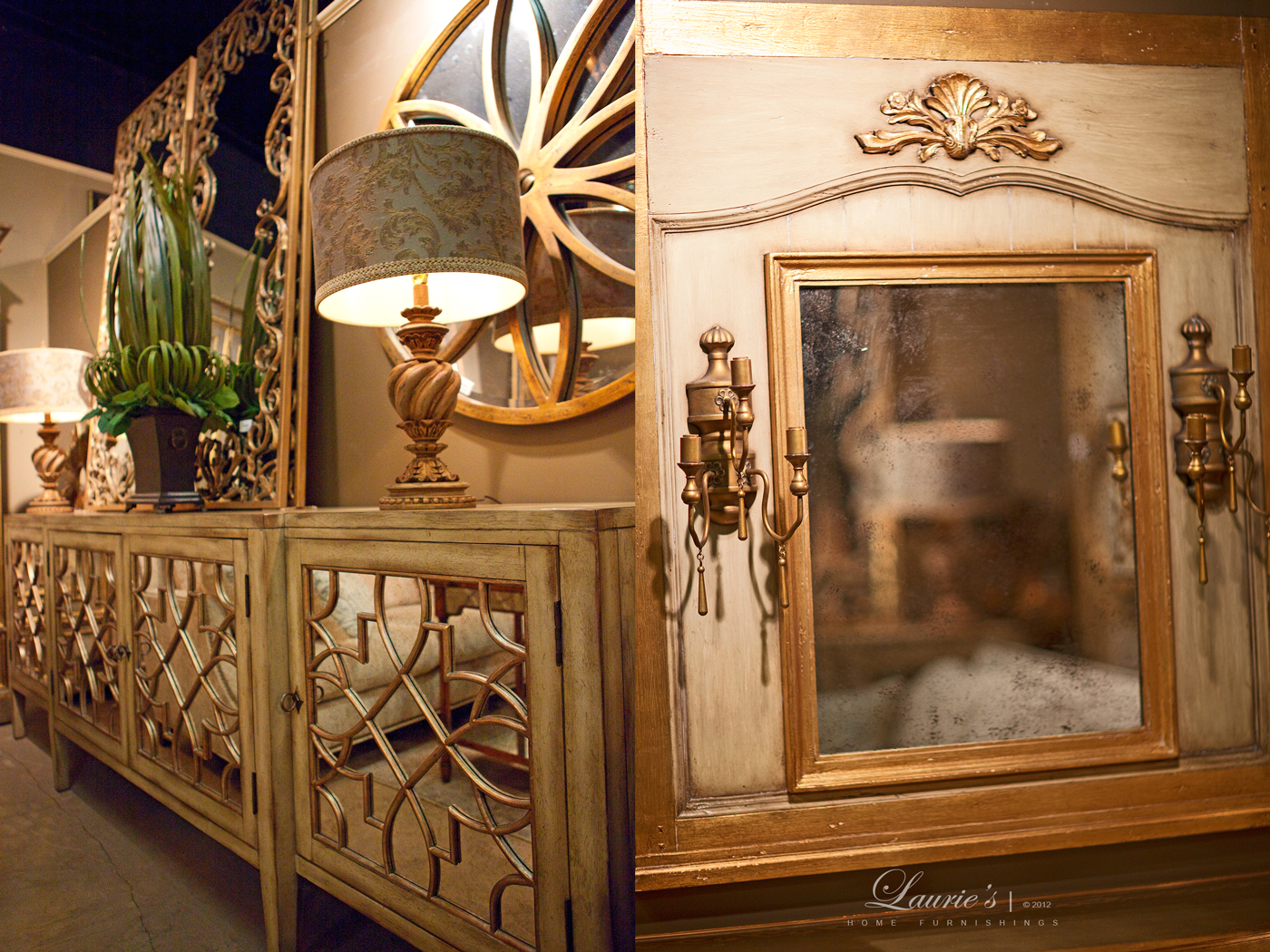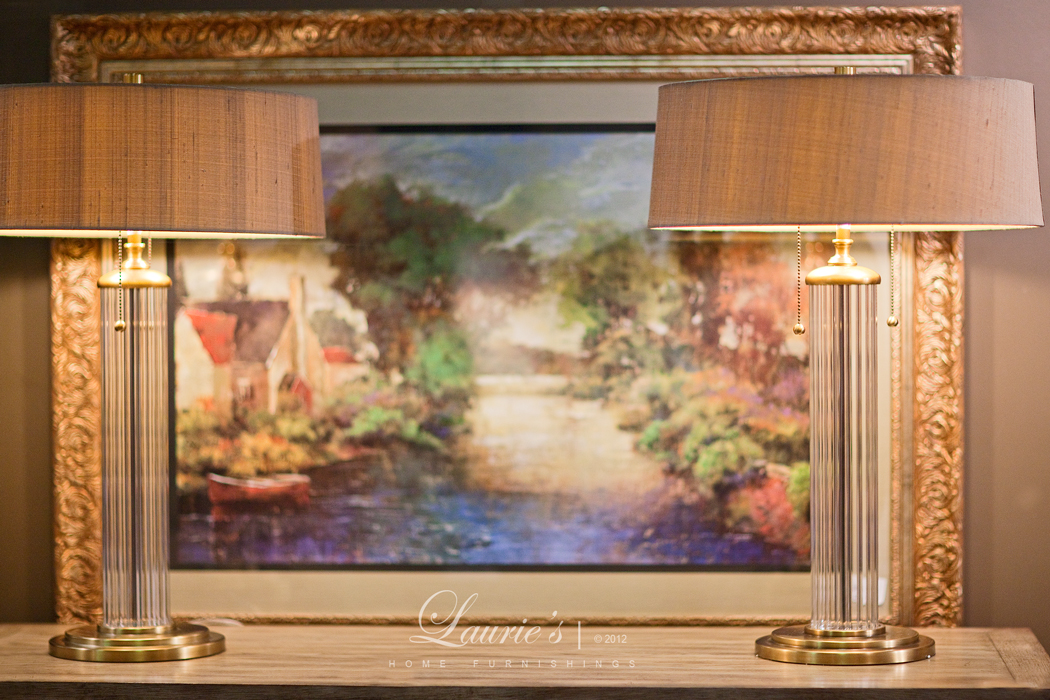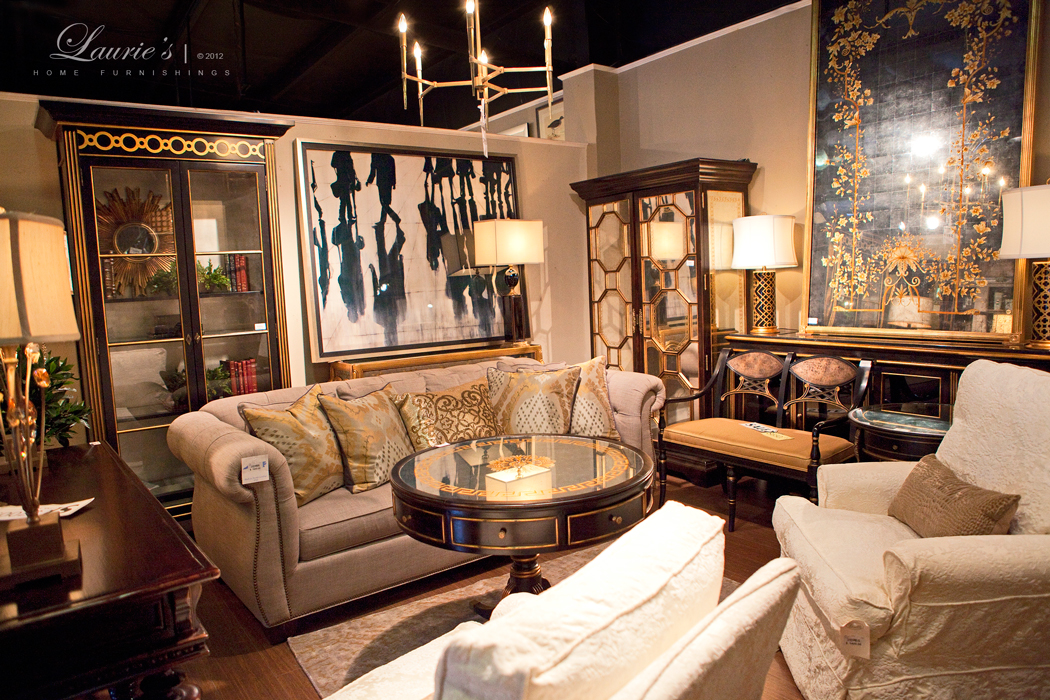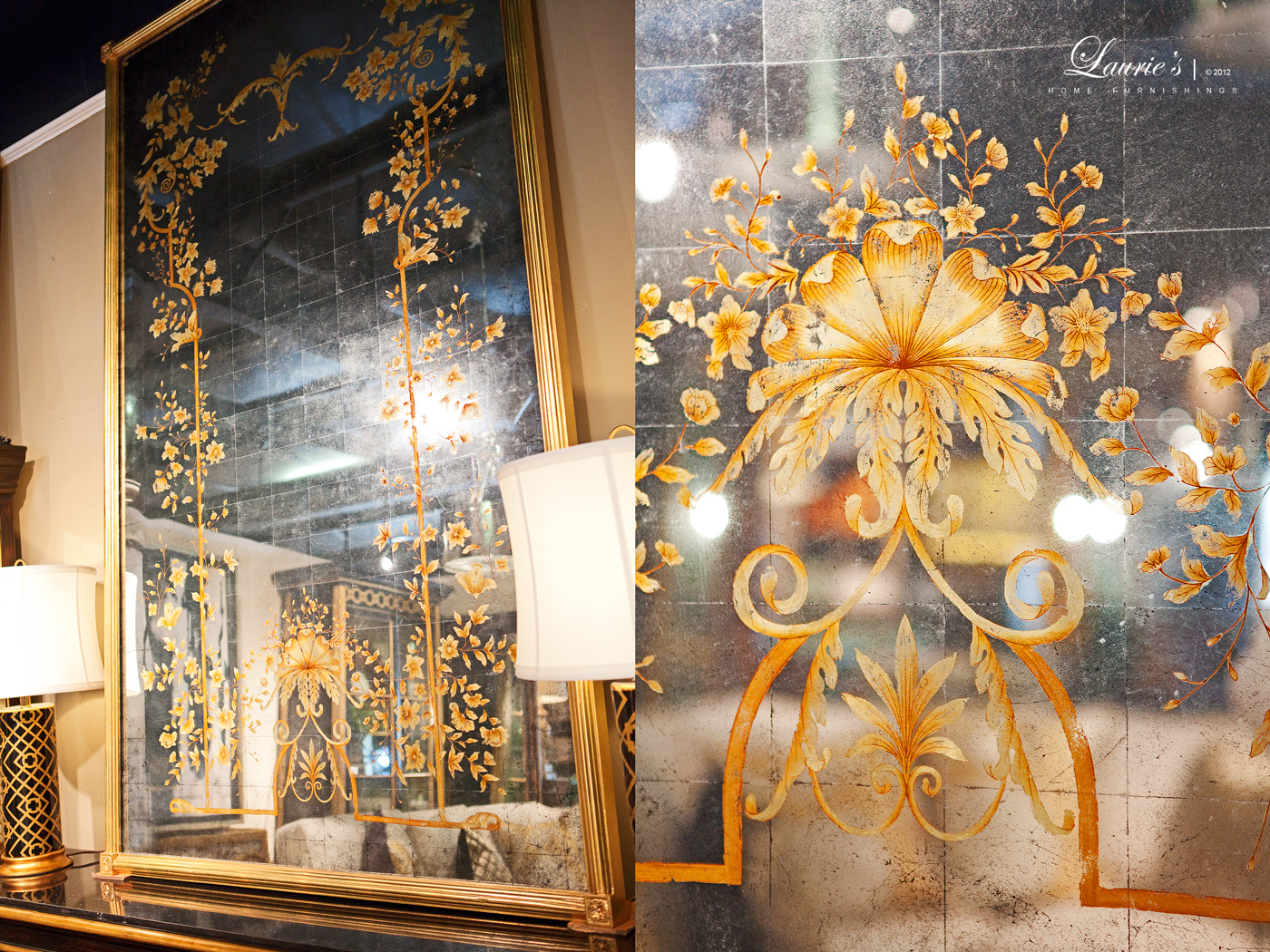 We love this timeless mirror!
It's distorted mirror- finish reflects light
without overwhelming the room.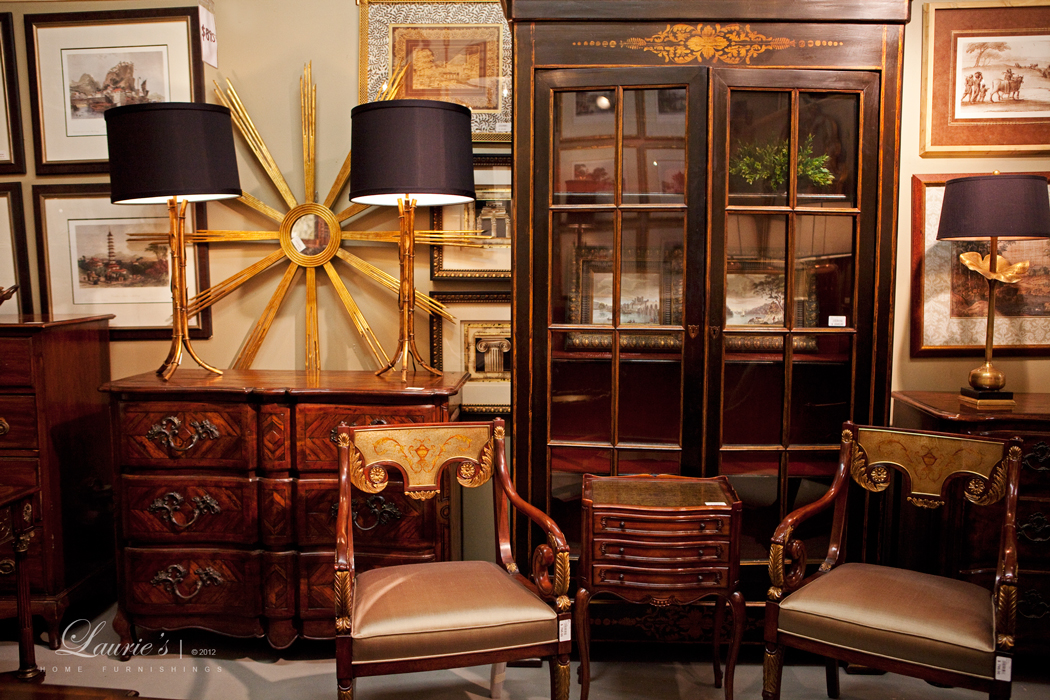 Because we ALL deserve a gold star!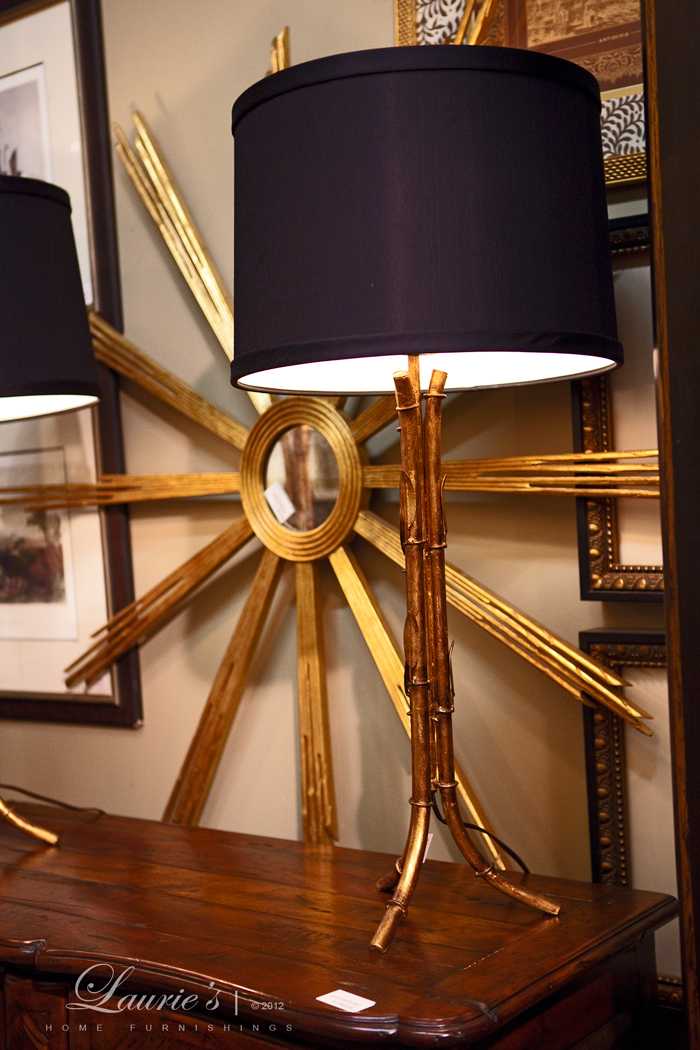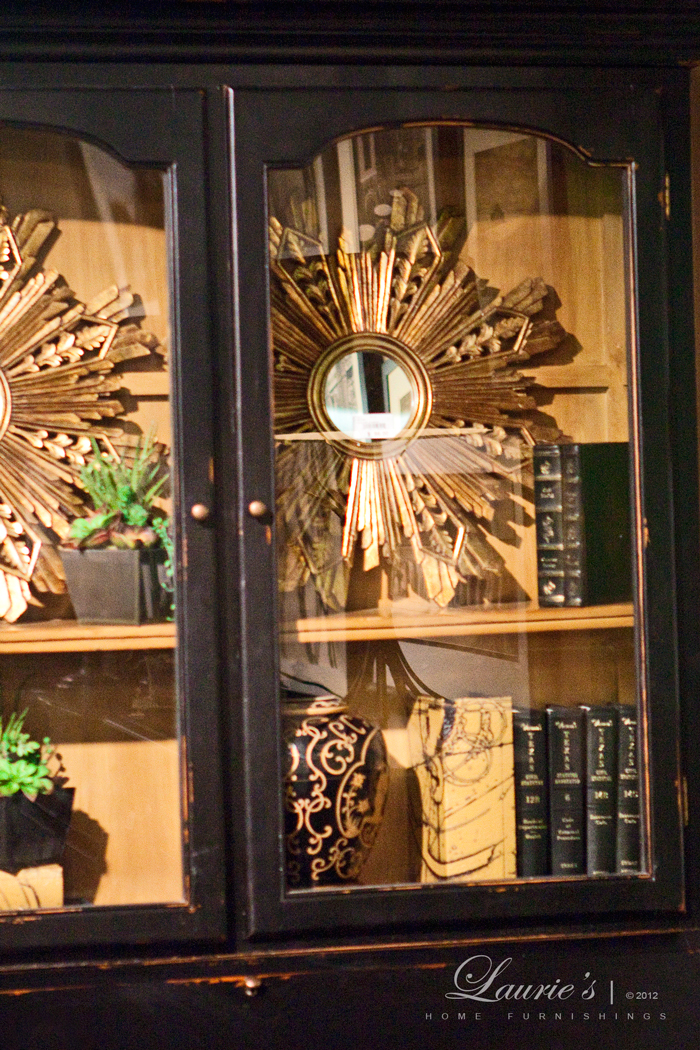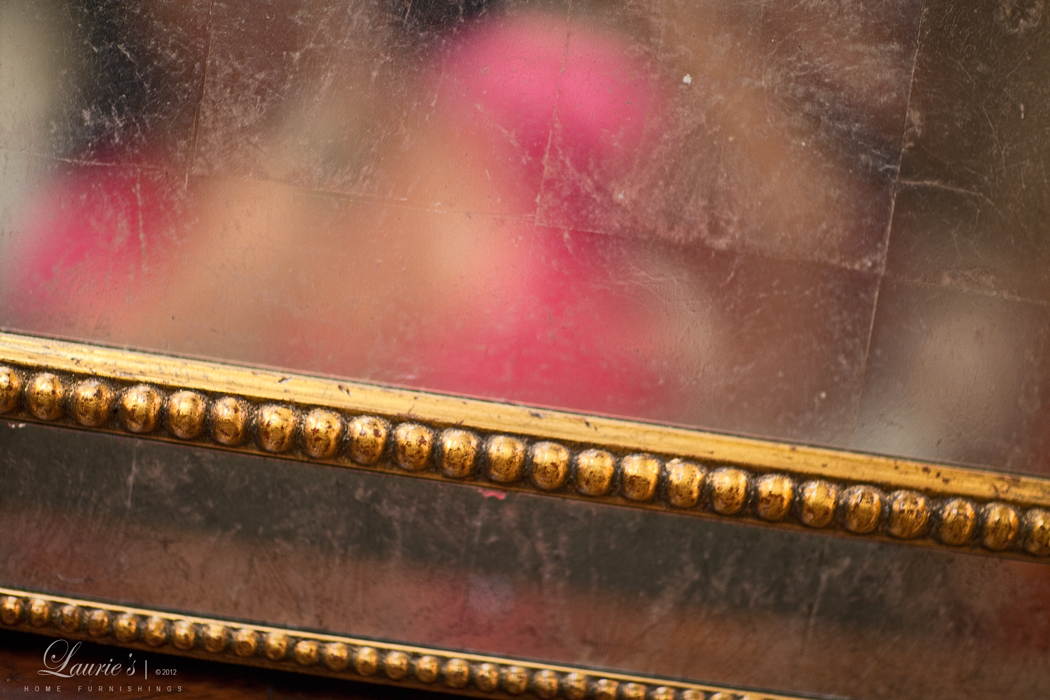 Gotta love those gold details!