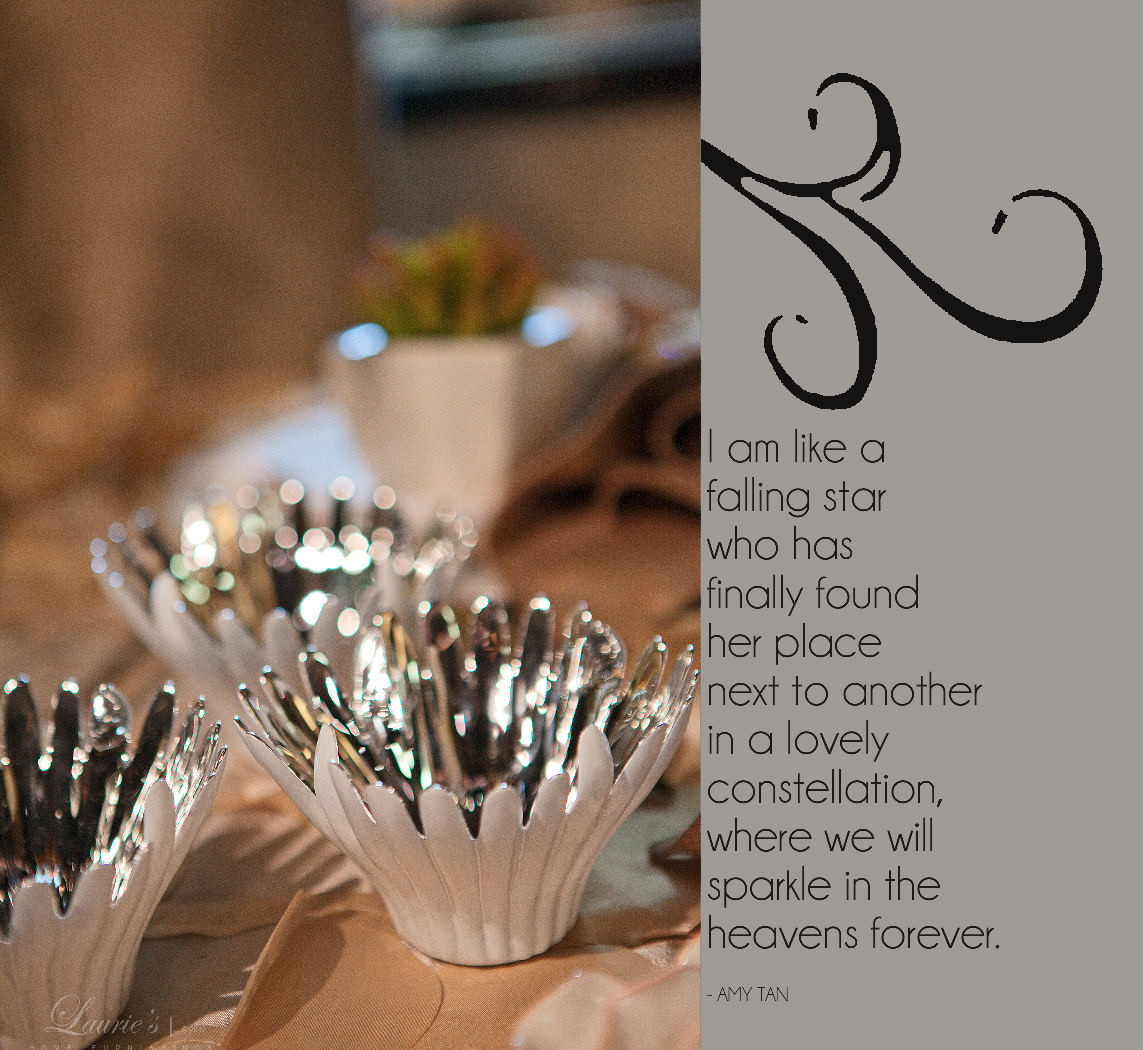 A tiny bit of sparkle is worth  just enough dazzle to turn heads or make
guests take notice of your posh home.
It doesn't take much — unless you're Lady Gaga of course —  glitter, sequin,
metallics, grommets, swarovski , just to name a few sparklies to glam it up.
We have decked out the showroom with some new fab-u-lous
items to help you achieve that next level.
Don't you *love* that you can add a piece now and then and change
the whole vibe of a space?
FUN FUN FUN!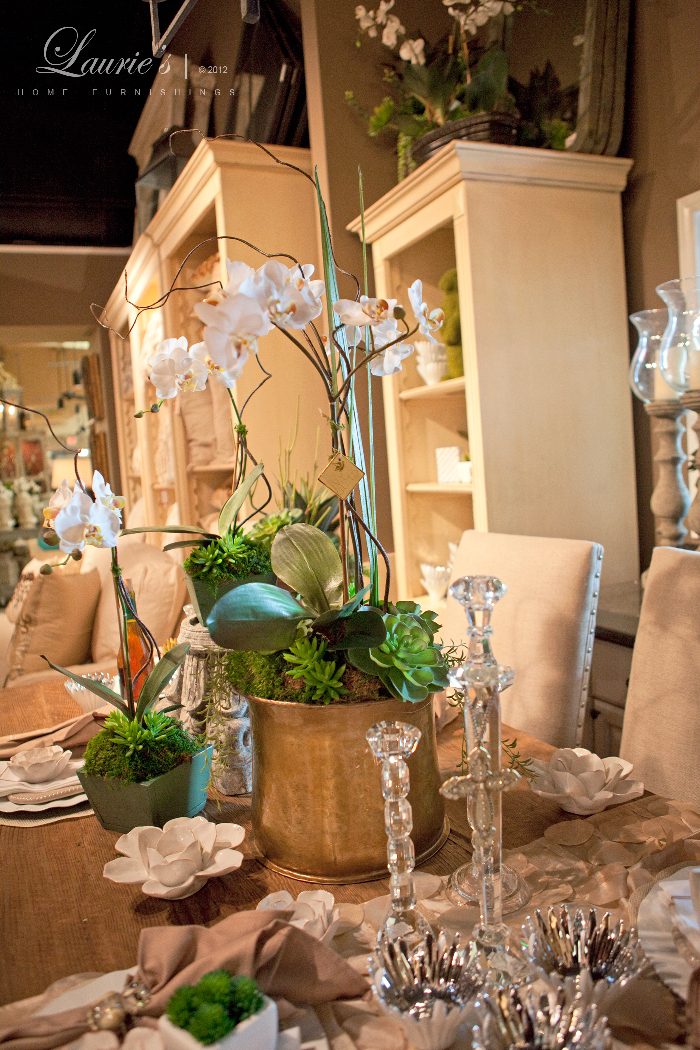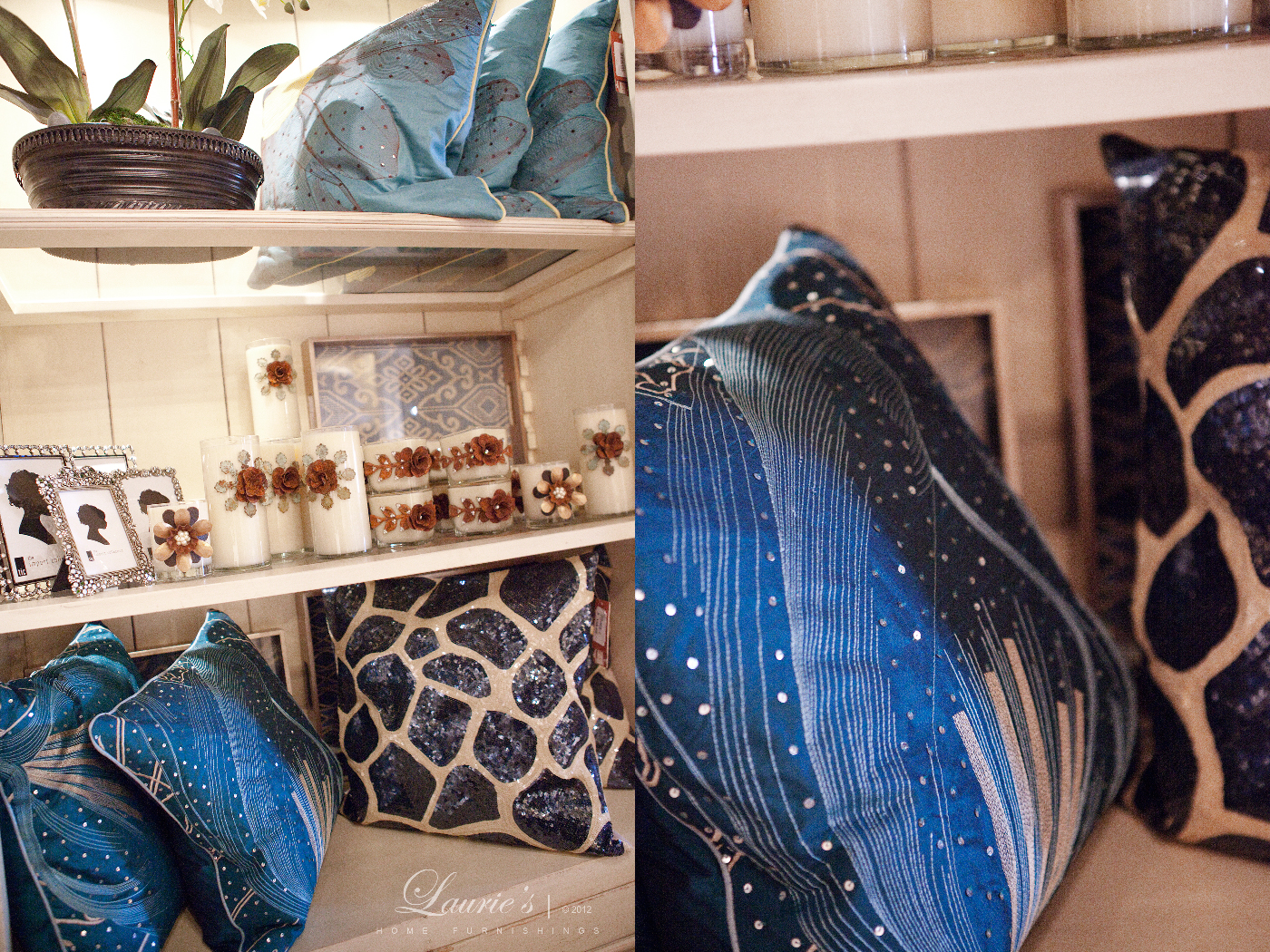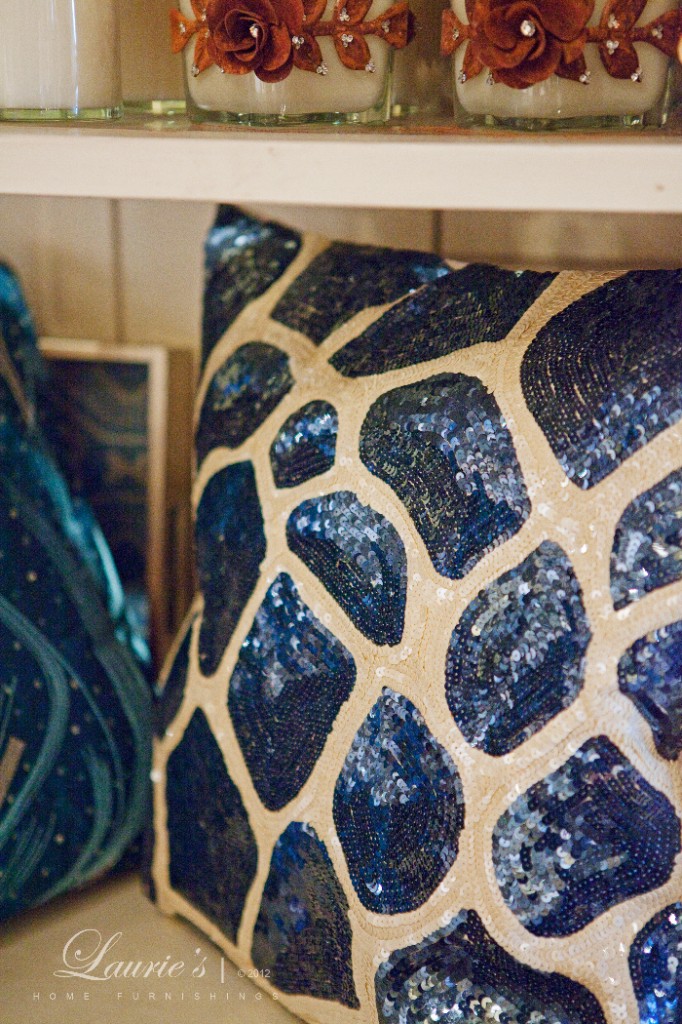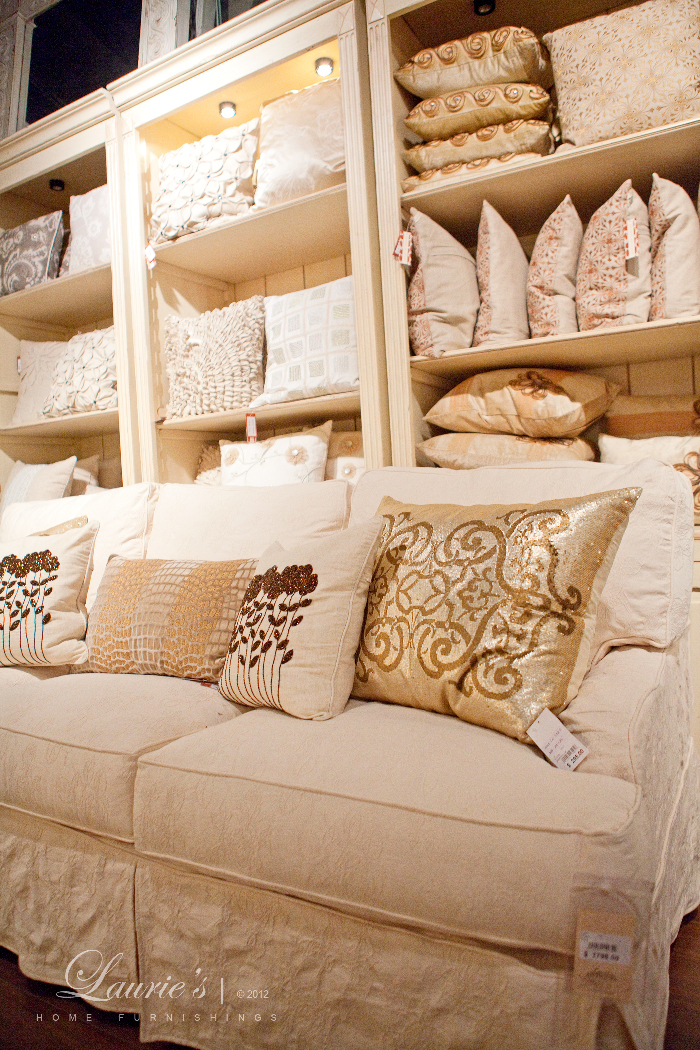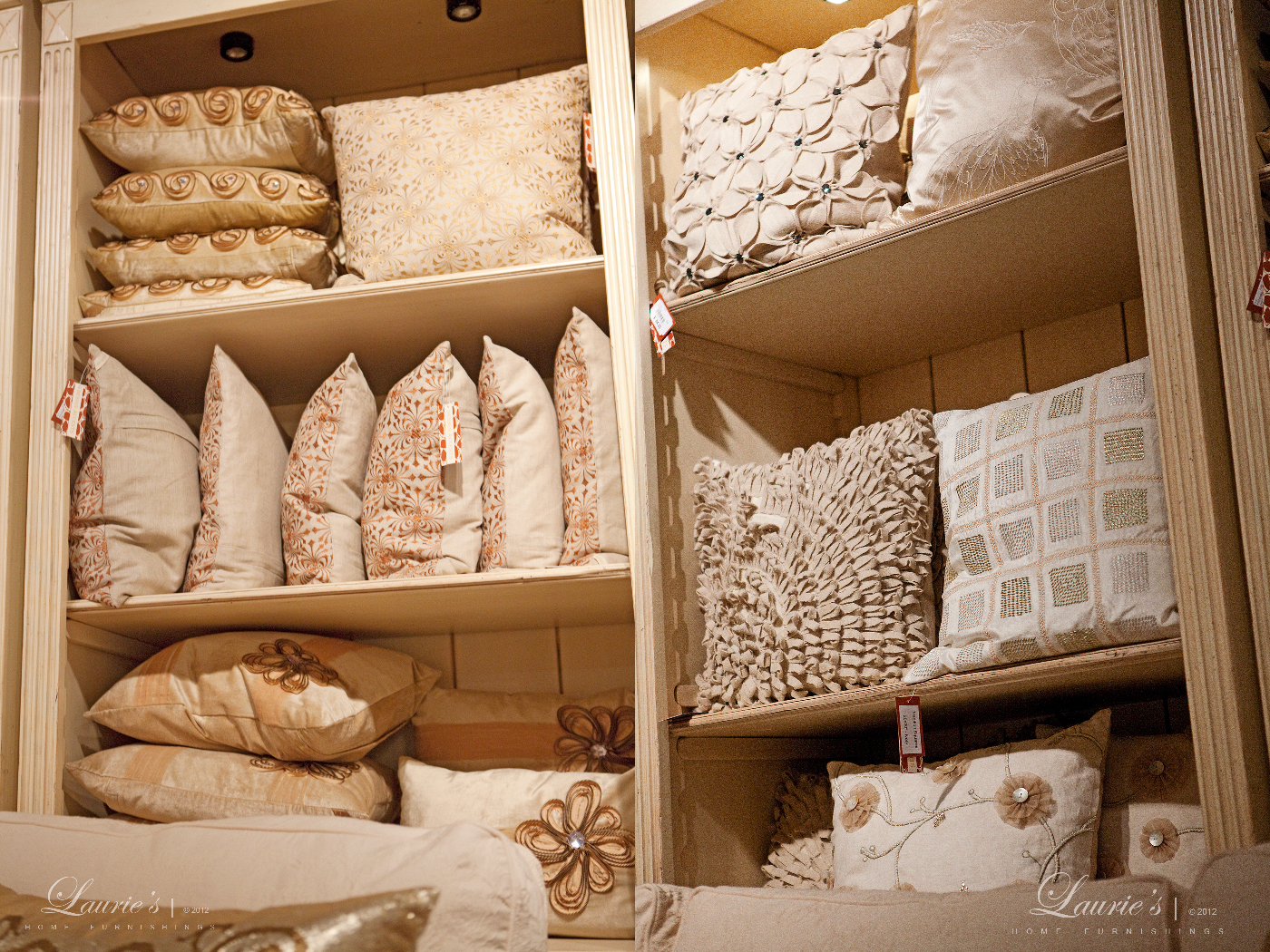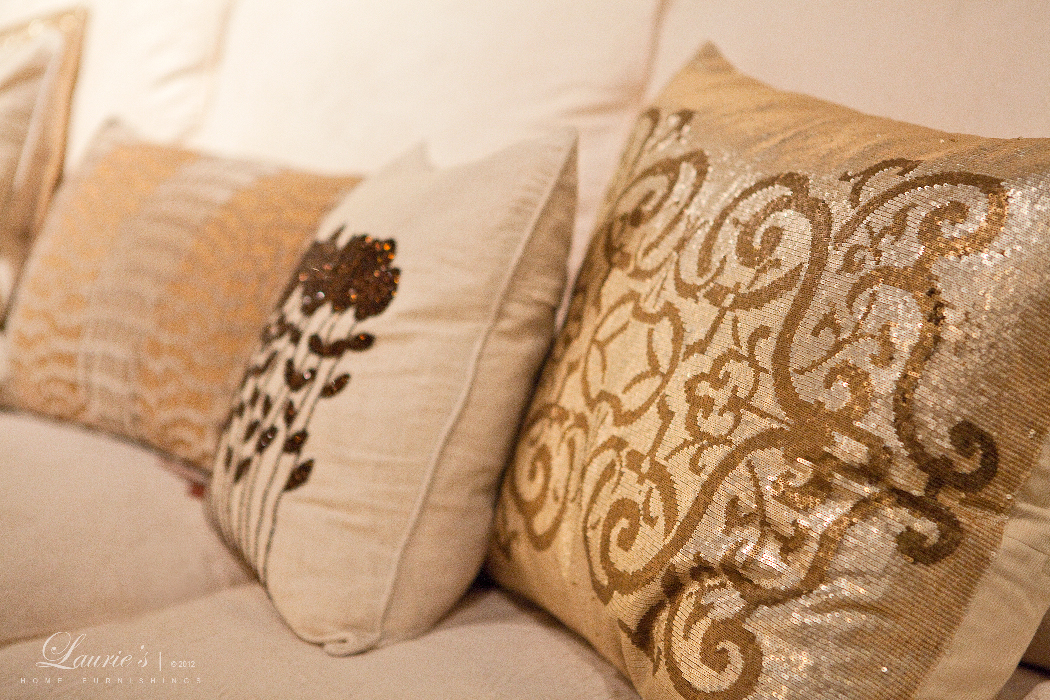 A  gown on Oscar's red carpet would be envious!