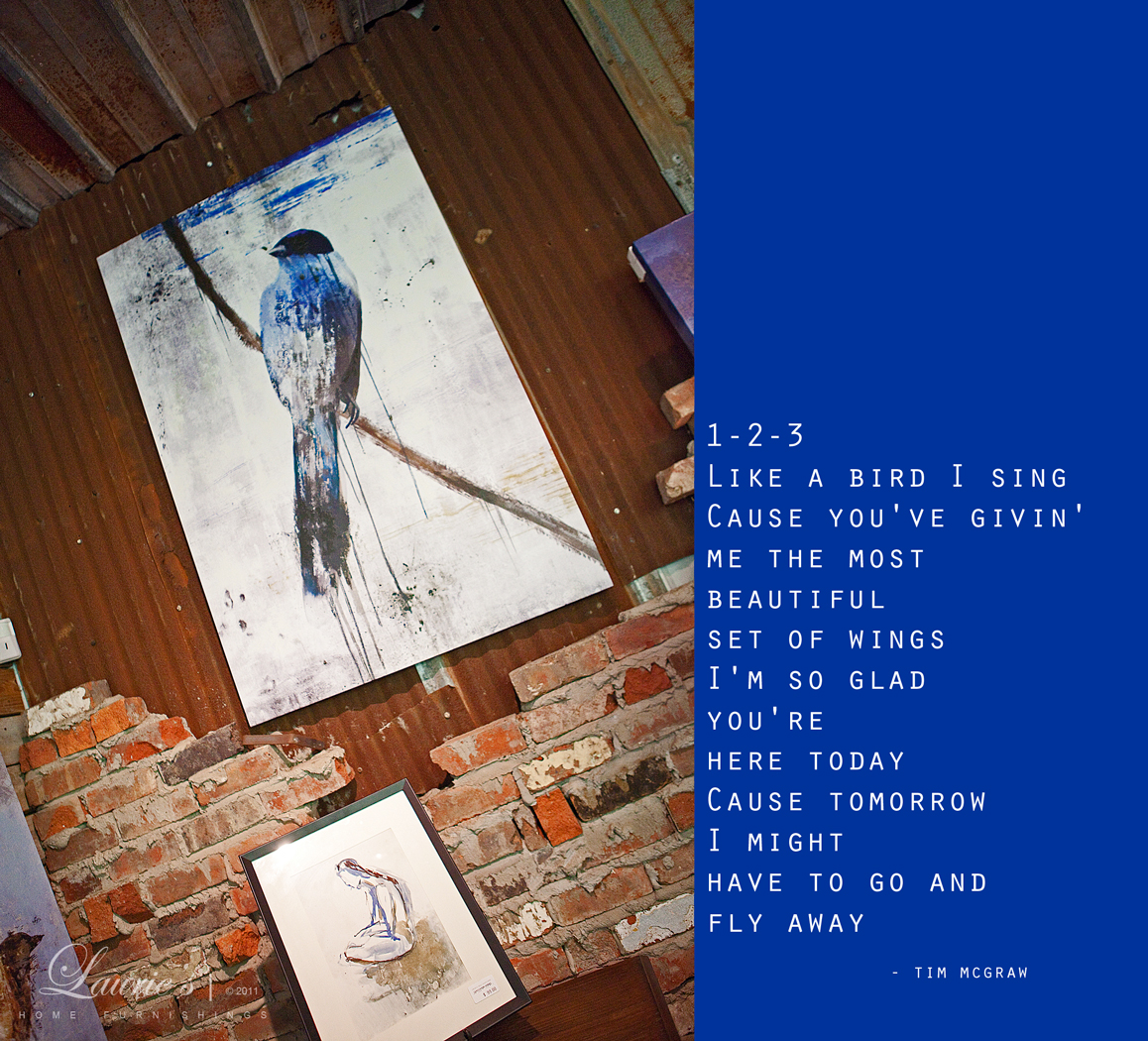 Summer is flying by on wings of bird!
Wanna play a fun game at Laurie's?
Walk the store from end to end and count how many birds you see.
You can ask our own Pat and she'll tell you how hot birds are right now.
You can add art work, a frame, a candle or an accent pillow around a room and
there you have a new freshened theme.
Let's take a look at some ideas to coordinate with…