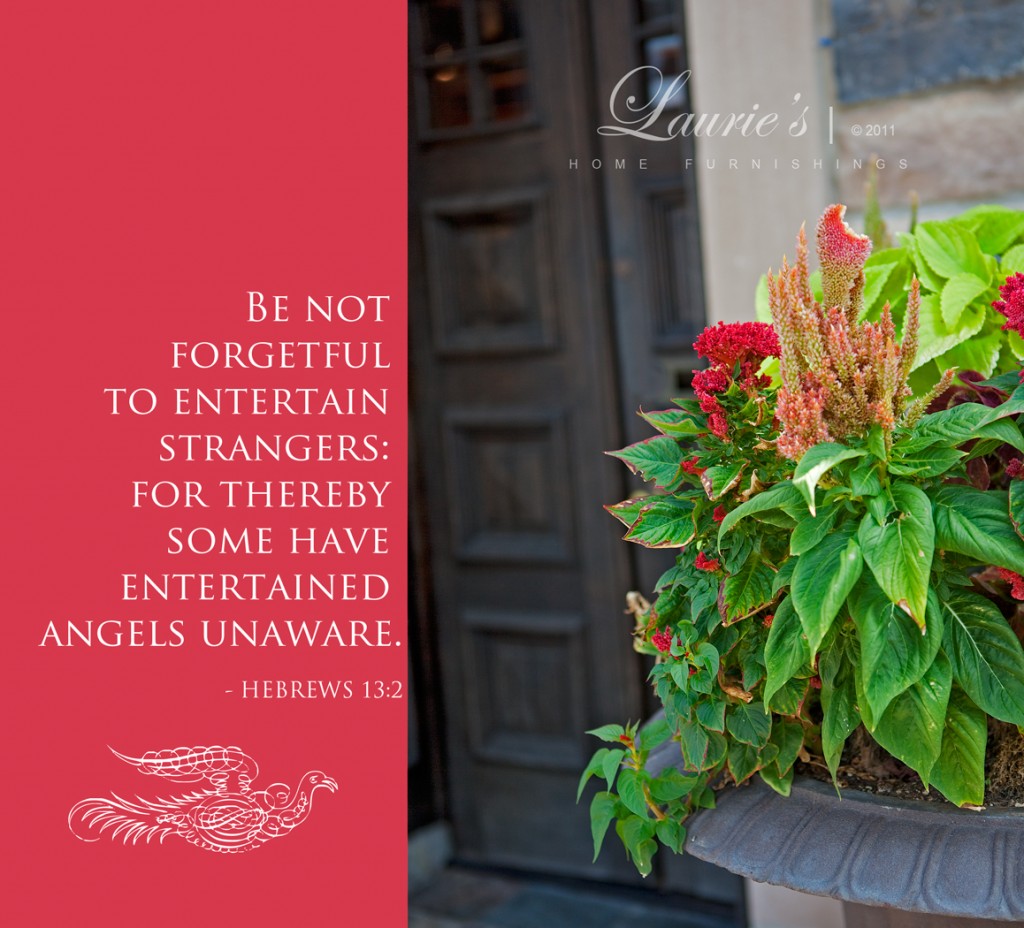 One of the best things about thing about Laurie's
is the amazing assortment of hostess gifts that we have on hand 7 days a week.
Emily Post would be quite taken with you if you showed up to a house warming
with any one of our little treats sprinkled throughout the store.
Whether you're  just saying "thanks for being there for me" to your BFF,
visiting that special Auntie who makes the best peach cobbler,
or  just need a thoughtful something for that wonderful teacher in your life.
We've got you covered with an
eclectic array of  momentos waiting to be treasured like candle holders,
imported soaps, picture frames, stationary and  monogrammed this and thats…
And don't you just know we have best assortment of candles in town.
You might just decide you can't bare to part with these lovely gifts
so why not play it safe  and get 2 of everything!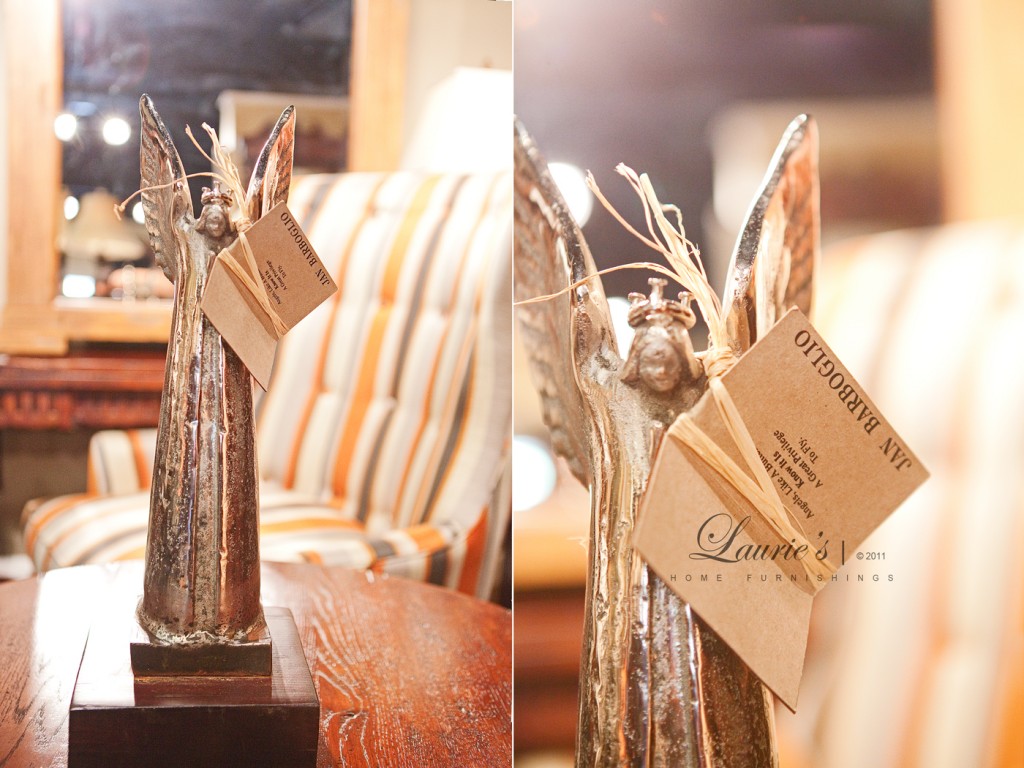 Just hitting the floor this week is our Jan Barboglio accents which our own Dina says are quickly
becoming  a collector's item. Decanters perfect for that delish Pinot Grigio!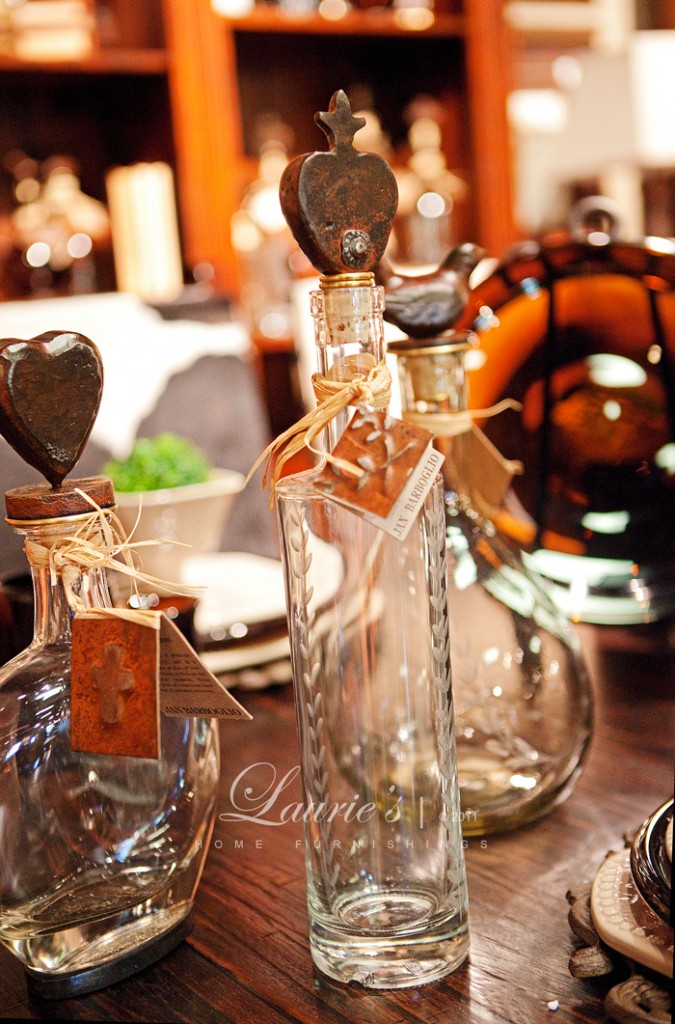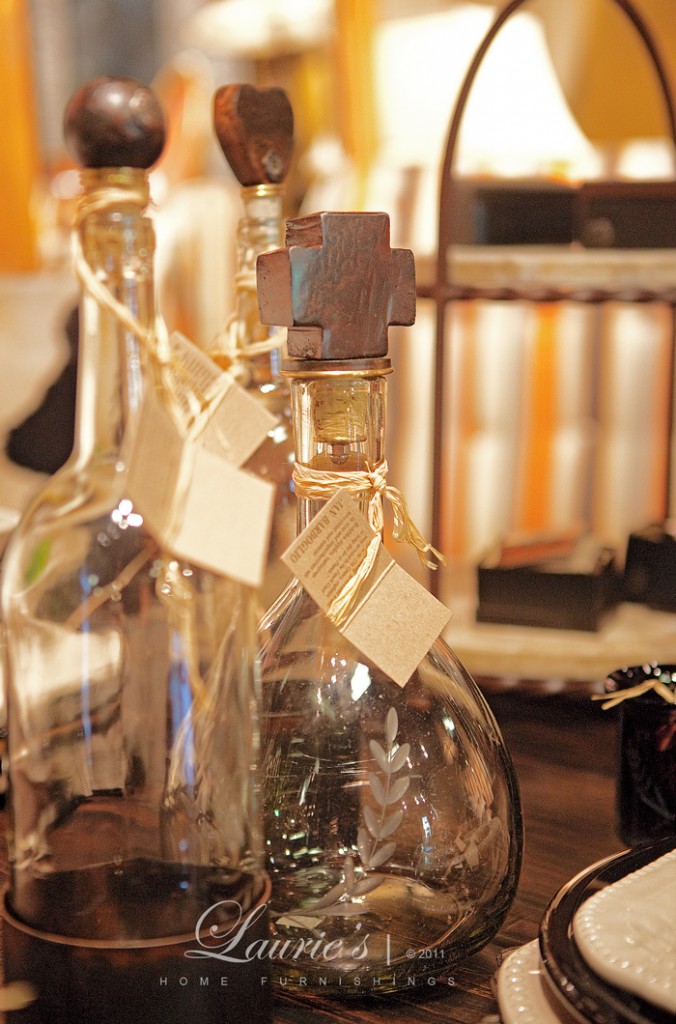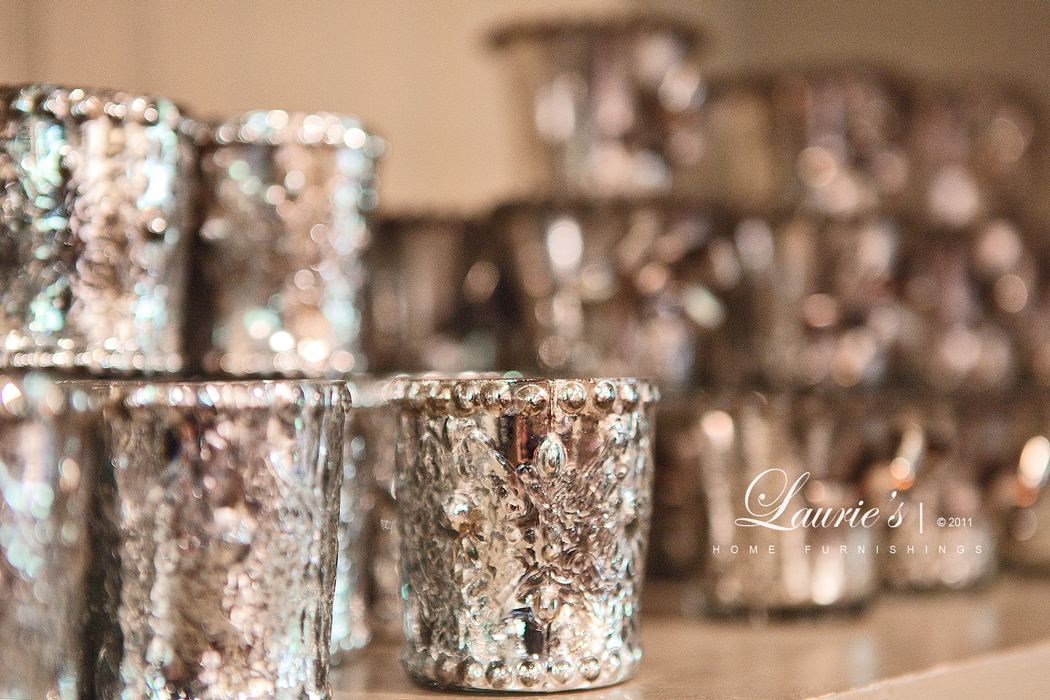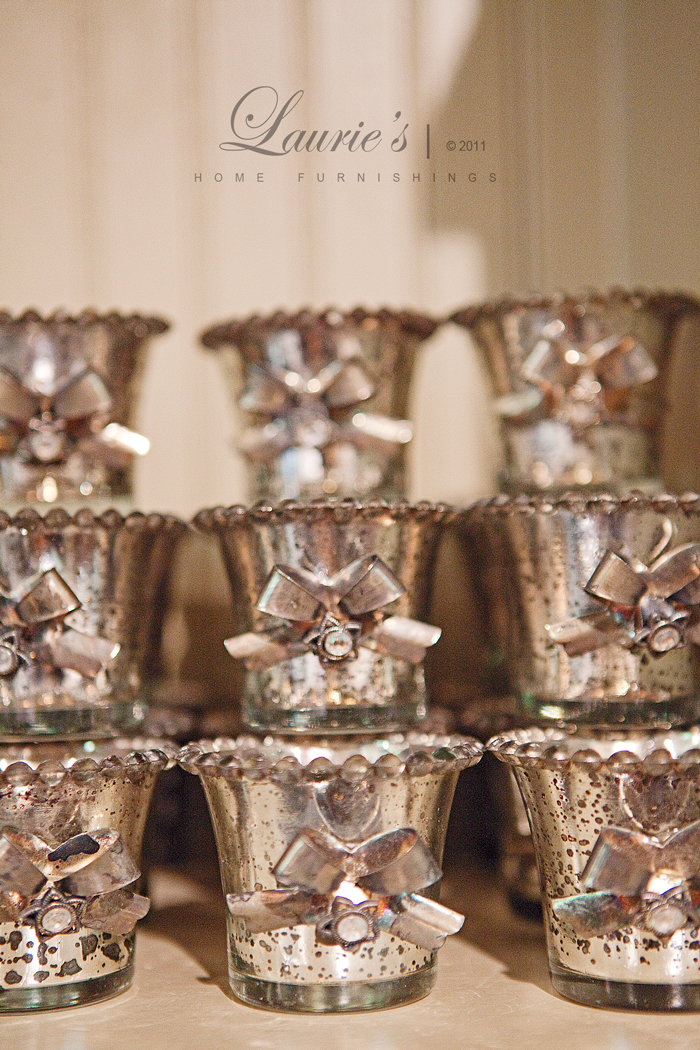 Marvelous light from these votives of mercury glass.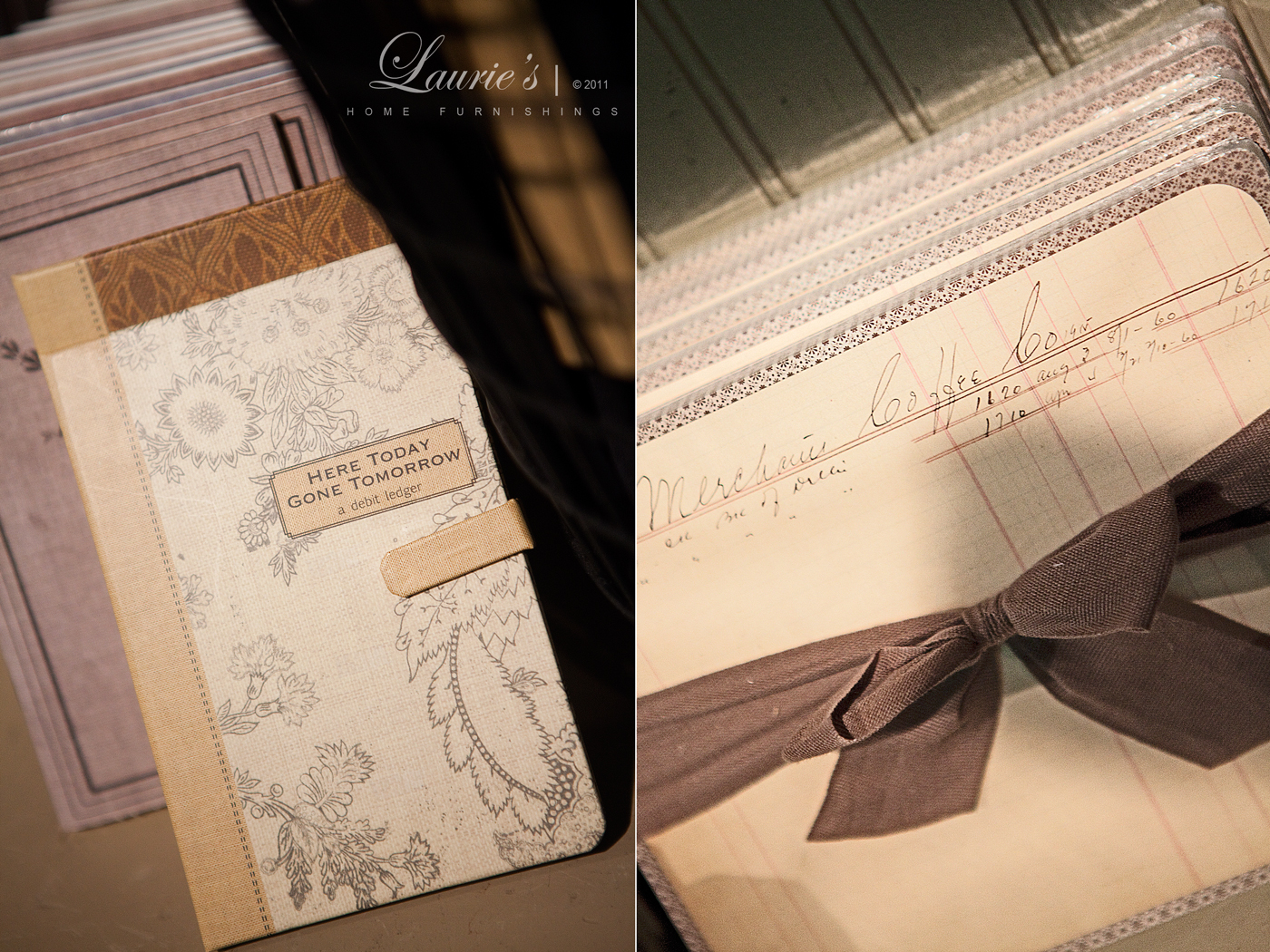 Stationary galore!