INTERIOR DESIGNER
ONLY EVENT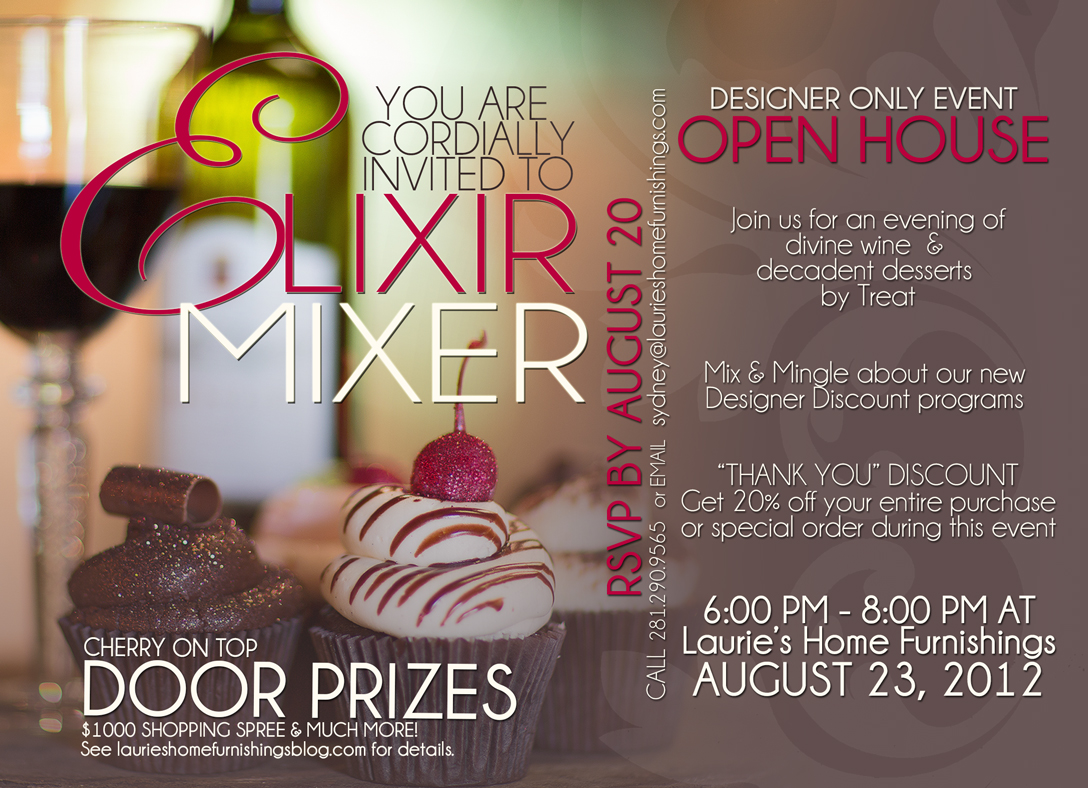 We hope you'll join us to
mix and mingle about new Fall trends and styles,
 learn about our new discount programs,  and
enjoy decadent desserts & wine
from the amazing Treat Cupcakes!
As if chocolate & wine isn't enough…. the DOOR PRIZES for
Thursday's Elixer Mixer are going to be delectable as well!
Just to name a few:
Area rug from Surya, Chair from Southern,
Linens from Pine Cone Hill, Bella Notte, and Lili Alessandra,
Art from Paragon, Tray from Highland House,
JAN BARBOGLIO vases and more!
OH and a little $1000 shopping spree
from a little store in Tomball called LAURIE'S!!
Don't feel left out if you're not a designer—
we'll have an awesome
Open House coming up for
the general public so stay tuned!