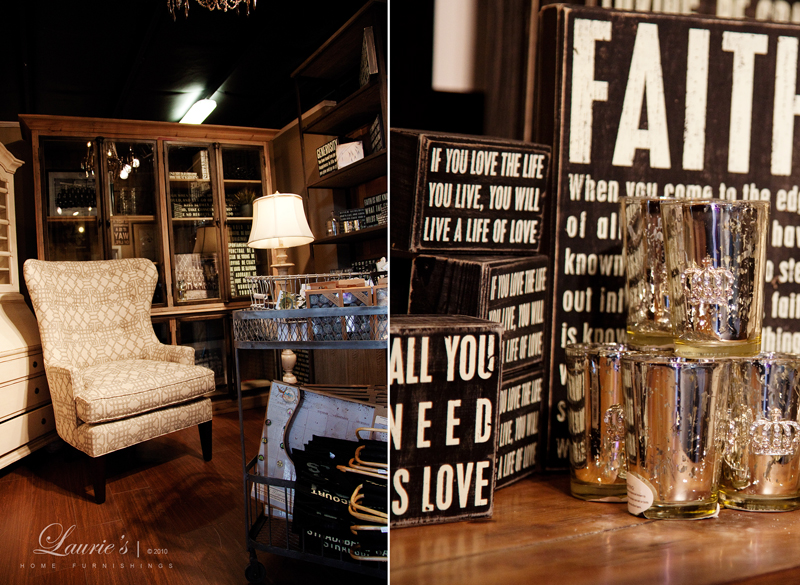 If you've ever walked into Laurie's and caught yourself feeling a little bedazzled by all the glitz and glamour…
You  are not alone.
SO much to see and then see again!
One reason for this is that Laurie strives to offer
DIVERSITY.
Diverse enough to please anyone and everyone's style AND budget.
Lots of new upholsteries and sofas to browse through and accessories to compliment those.
Over the next 2 posts, let's take a walk through the store and check out some of that diverse stock!