Now that we explored "The Great Sofa"
we thought it might be a good time to explore some options.
Options….isn't that what it's all about?
Of course we have oodles of choices already on the floor
ready to go home today but are there times you
crave something a little more custom tailored to suit your needs?
If you've ever wandered to the back of Laurie's 23,000 sq ft location
you might have wondered about a room with
tons of fabric samples in the way back.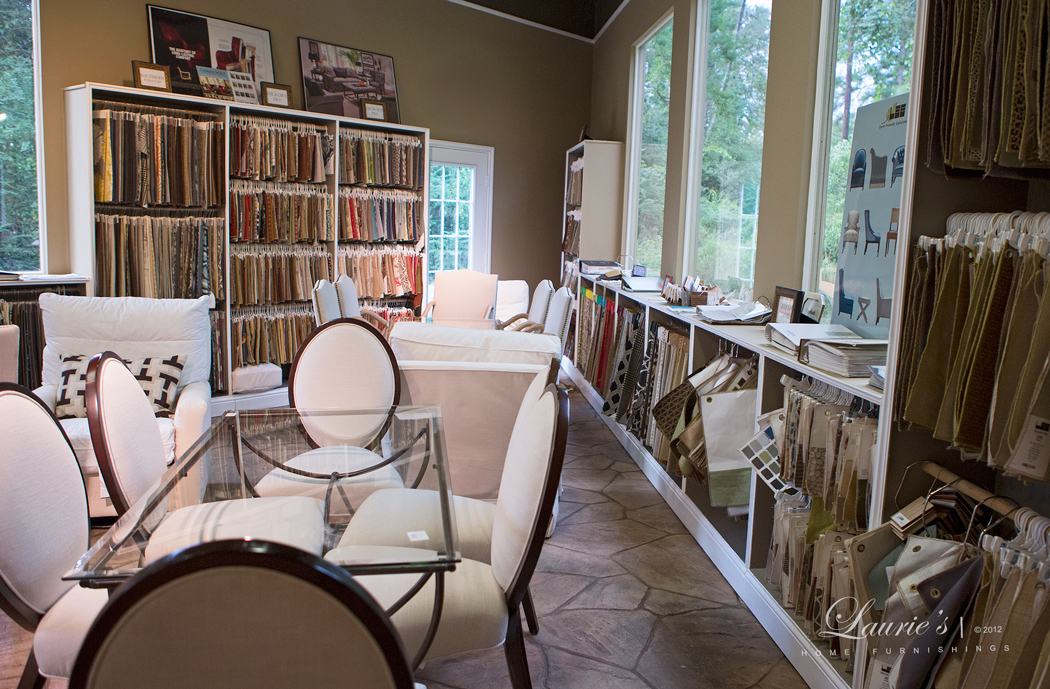 This room is just another reason we are so popular with local interior designers.
This is where texture meets color and fringe meets grommets.
Where questions like "Club chair or Wingback"
are crucial decisions at the round table.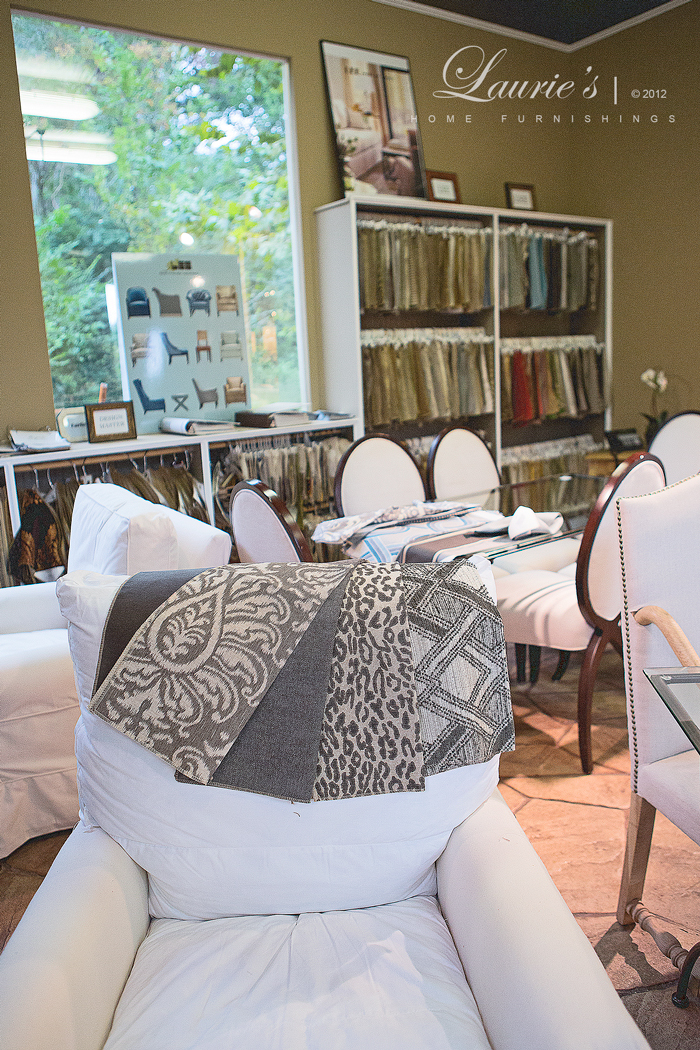 Did you know that we can CUSTOM order
almost anything that is upholstered?
Chairs, Headboards, Sofas, Ottomans and more?!
All to be delivered right to your door in 6-8 weeks
(just in time for a swell Christmas dinner ahem).
We have thousands of always changing
trendy, traditional, transitional,
fabrics to choose from!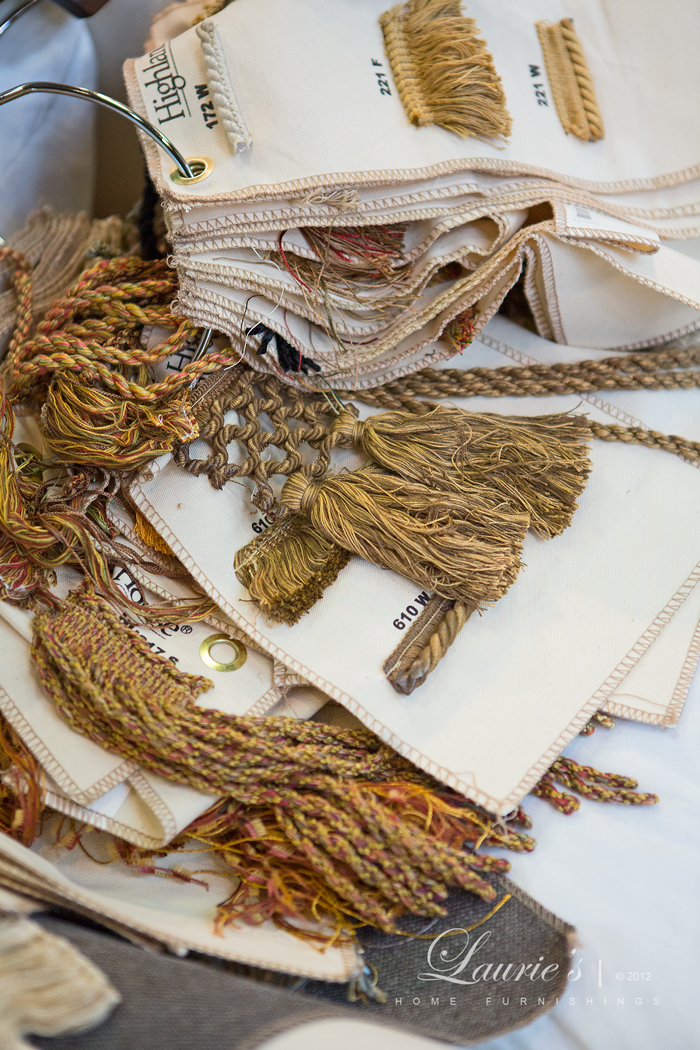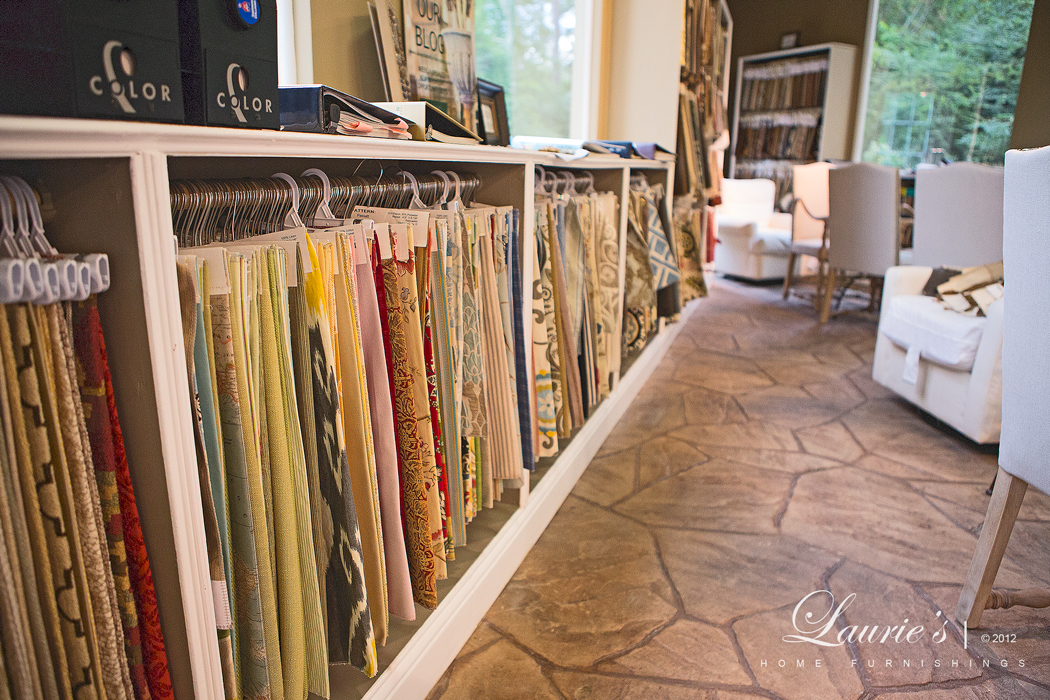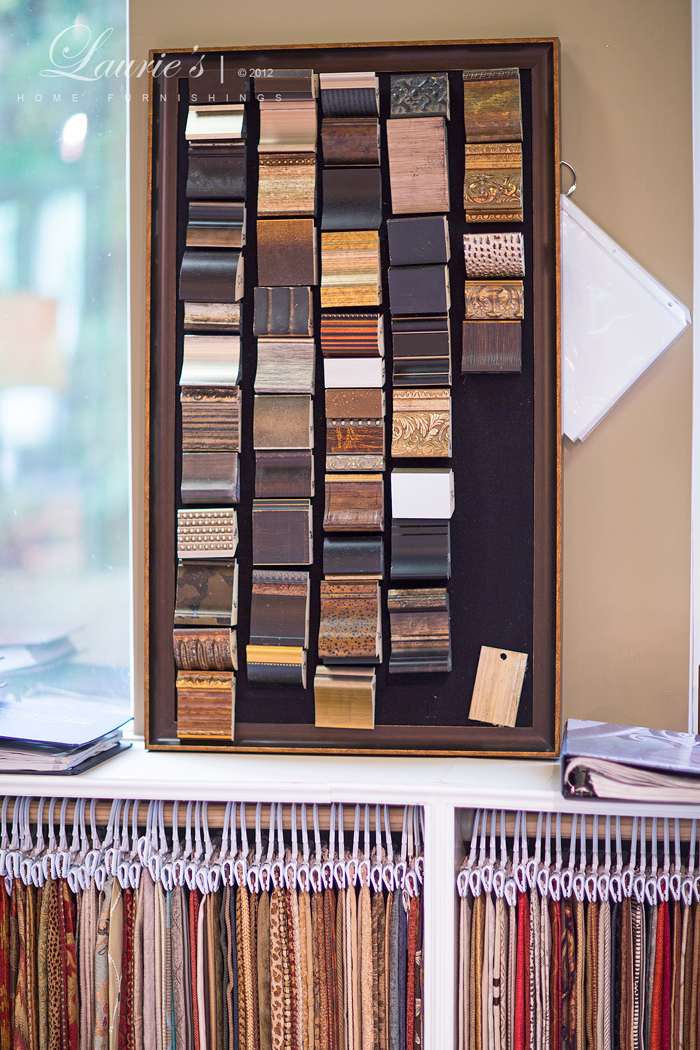 We even do custom mirrors!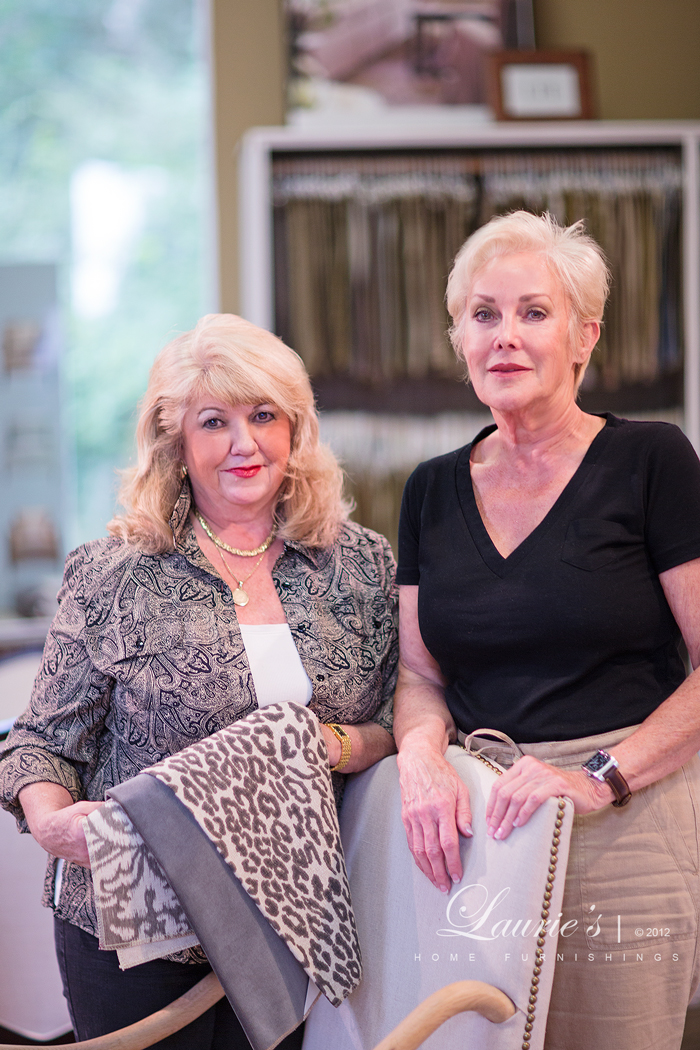 As if that's not enough,
we have Patricia and Della,
with an impressive 70 YEARS of experience
and fabulous designer flair,
to hold your hand through it.
Turn your ehhhh sofa into  an
OOOH AHHH masterpiece you're proud to show off!