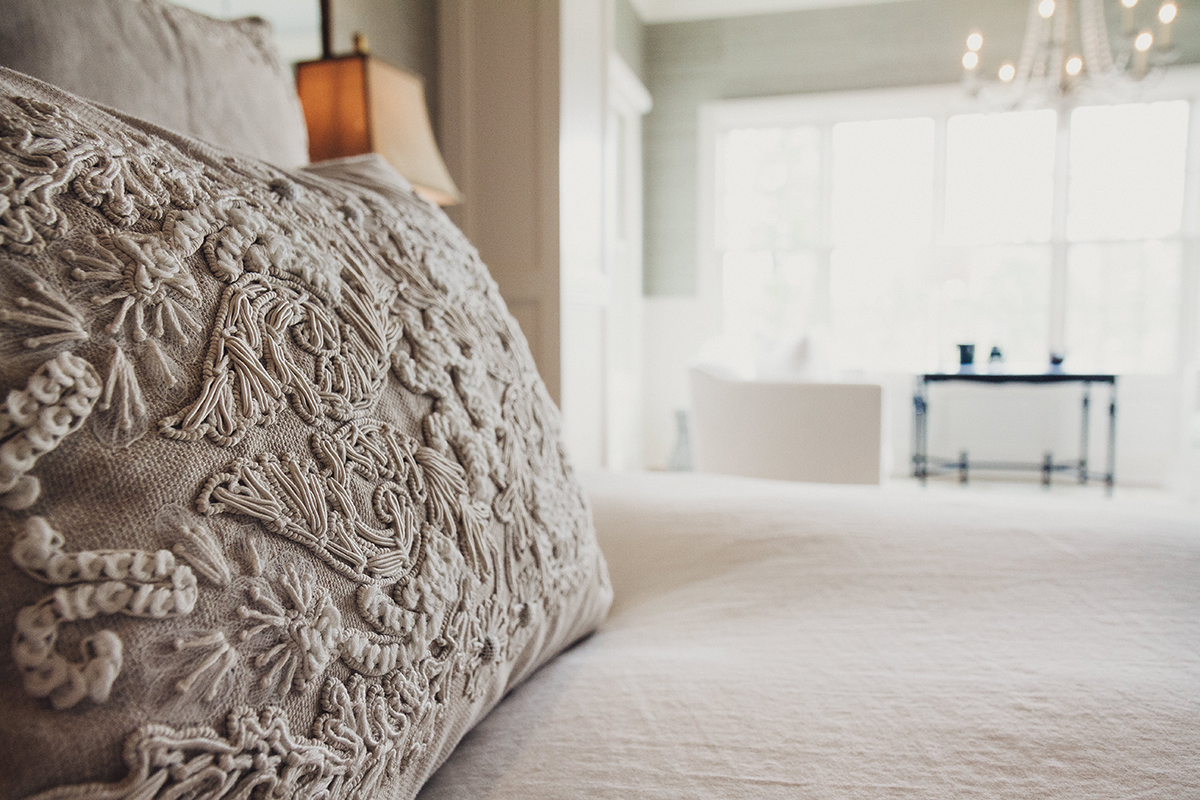 In part one of our tour, you met Mary Ross, her awesome home design business, her dog Happy and her home's entryway and living room. Now we're moving on through the rest of her showplace with more tunes to set the mood for every room.
Bedroom/Hallway
Mood-setting tune: Unforgettable – Nat King Cole
White on white is so right when it's the main theme throughout the bedroom and hall. Copper accents pop in the form of bedside canisters and rectangular lampshades, while a black nightstand and bed frame anchor the white for a sense of stability and peace.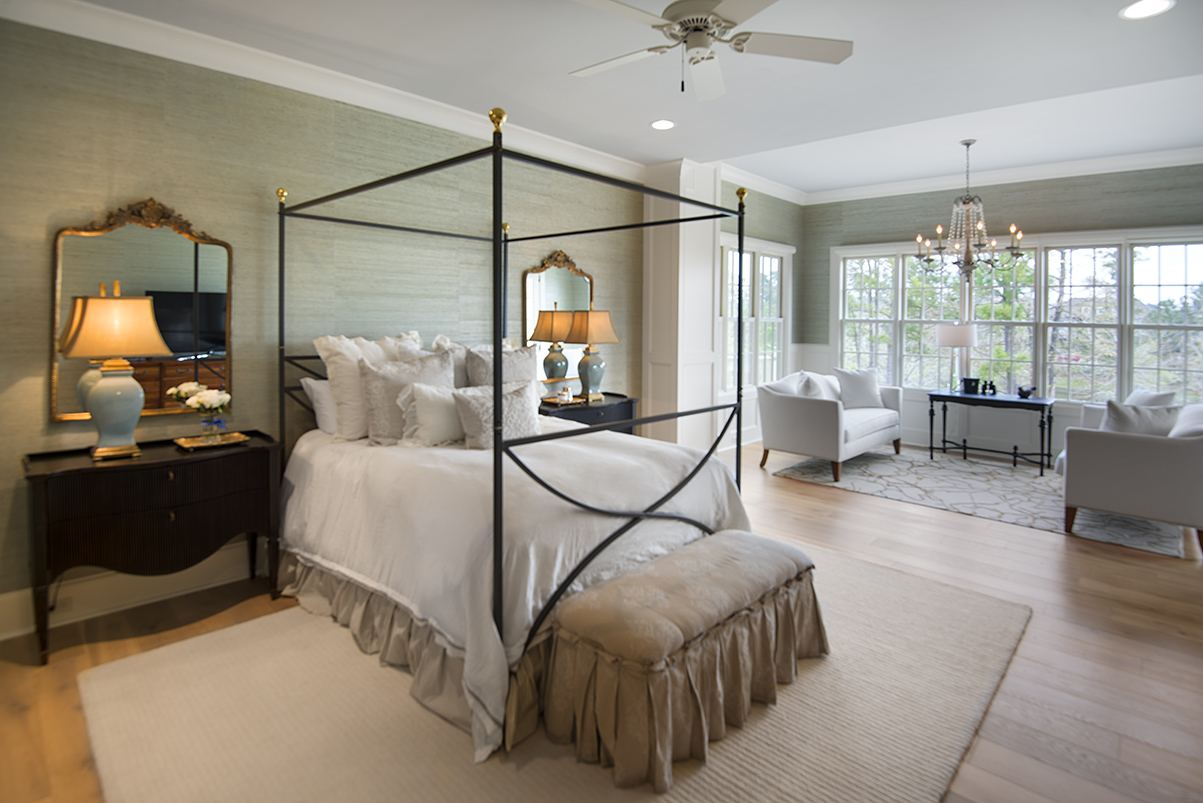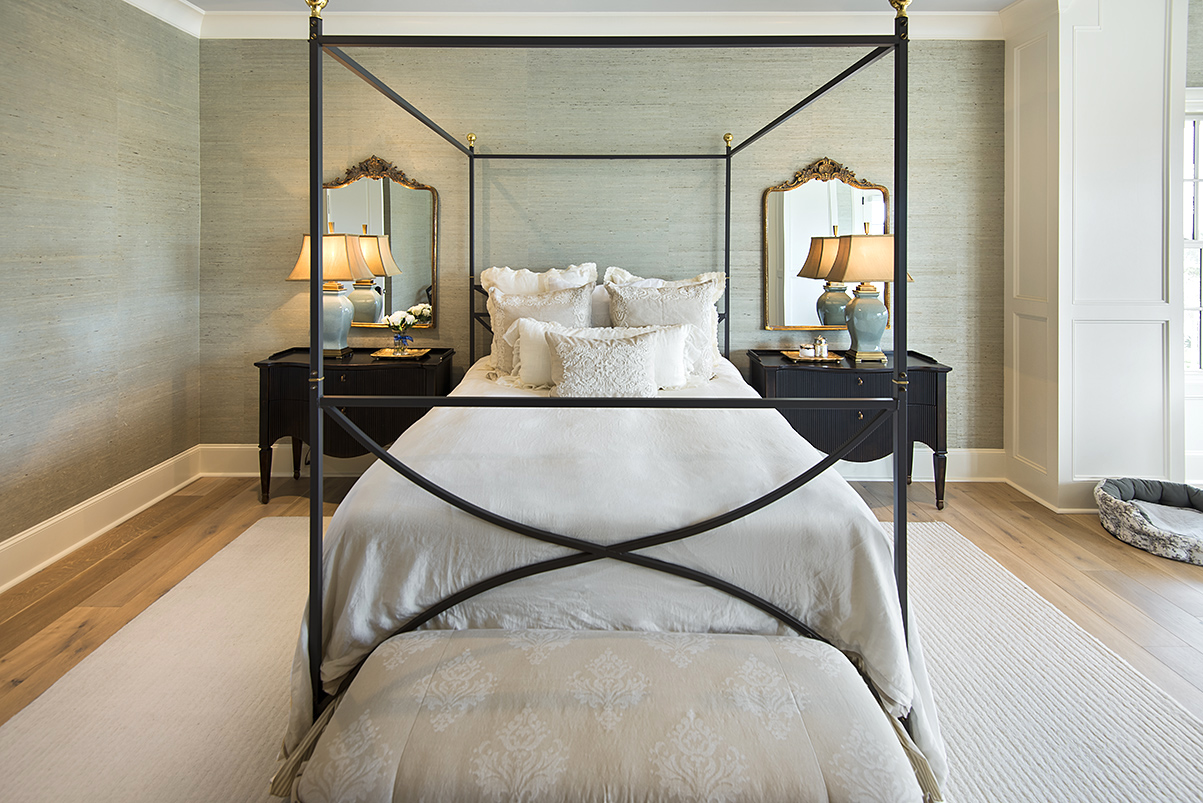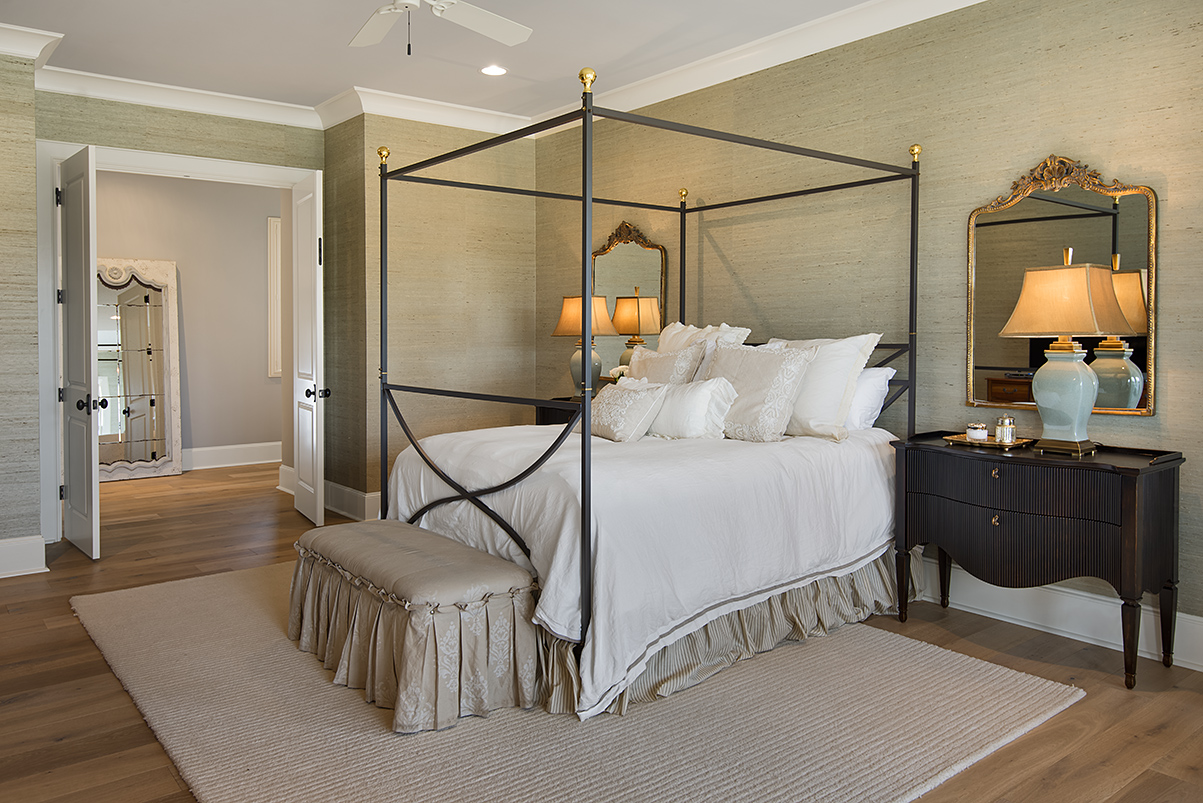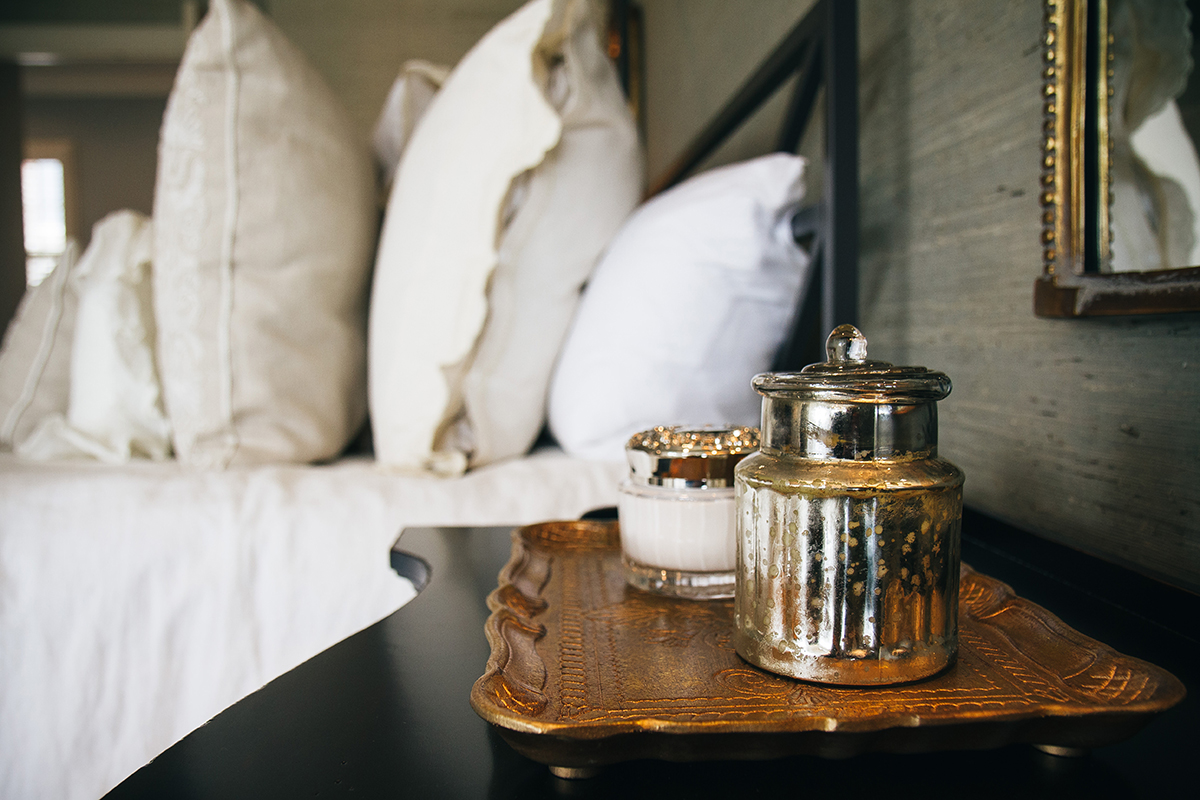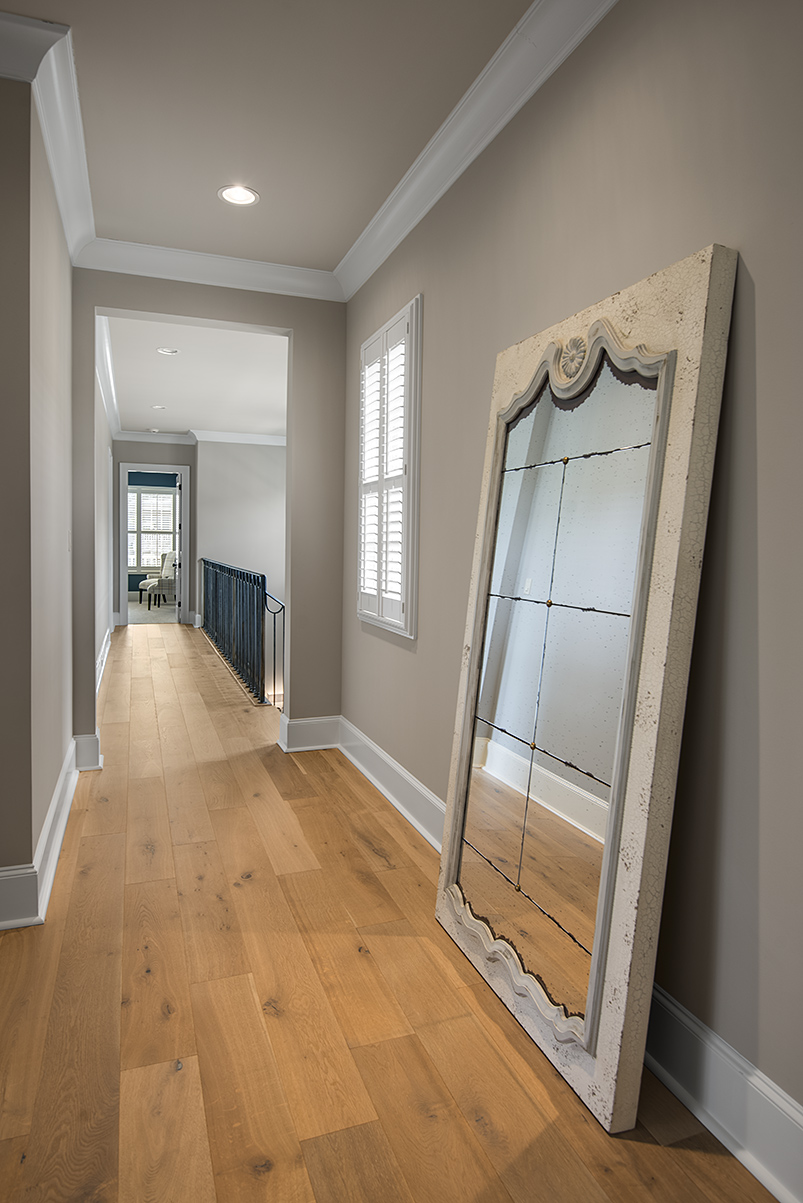 Sitting Room with View of Garden
Mood-setting tune: Sunday Morning – Maroon 5
No matter where you sit in the sitting room, you're going to be graced with a glorious view. Relax in a natural wicker throne as your gaze into the garden.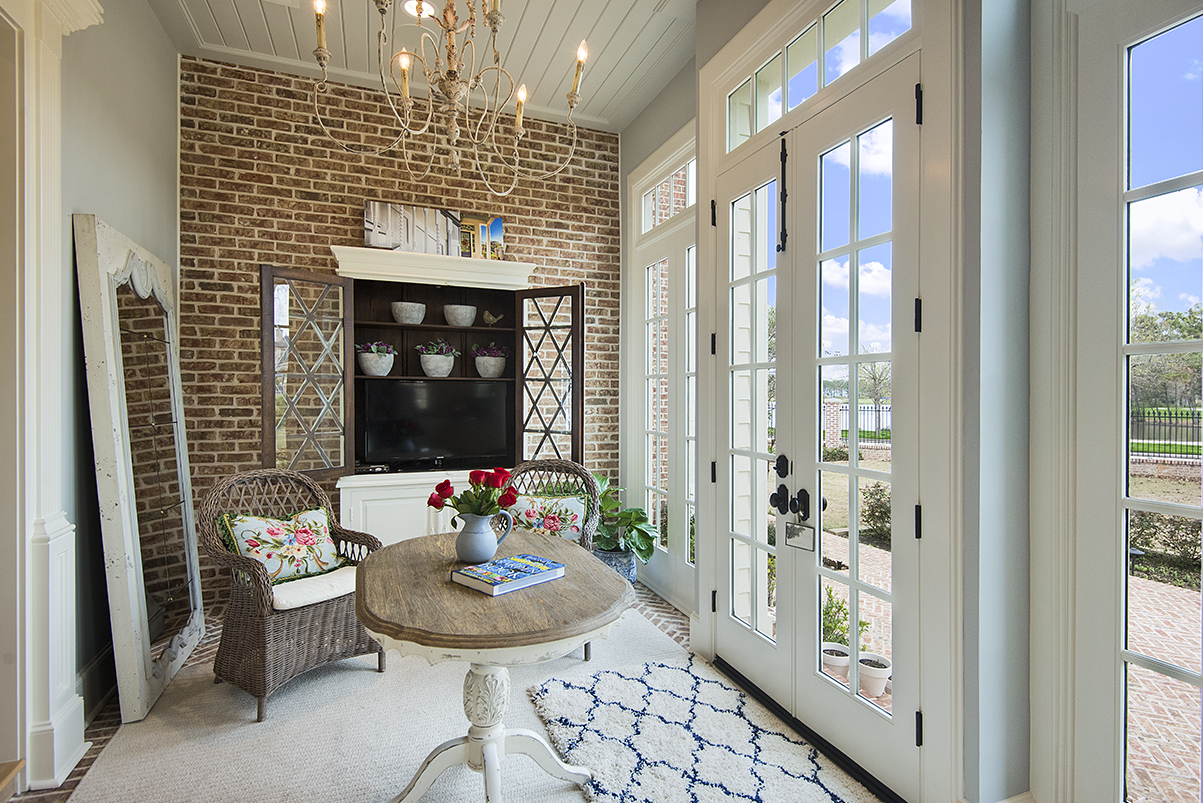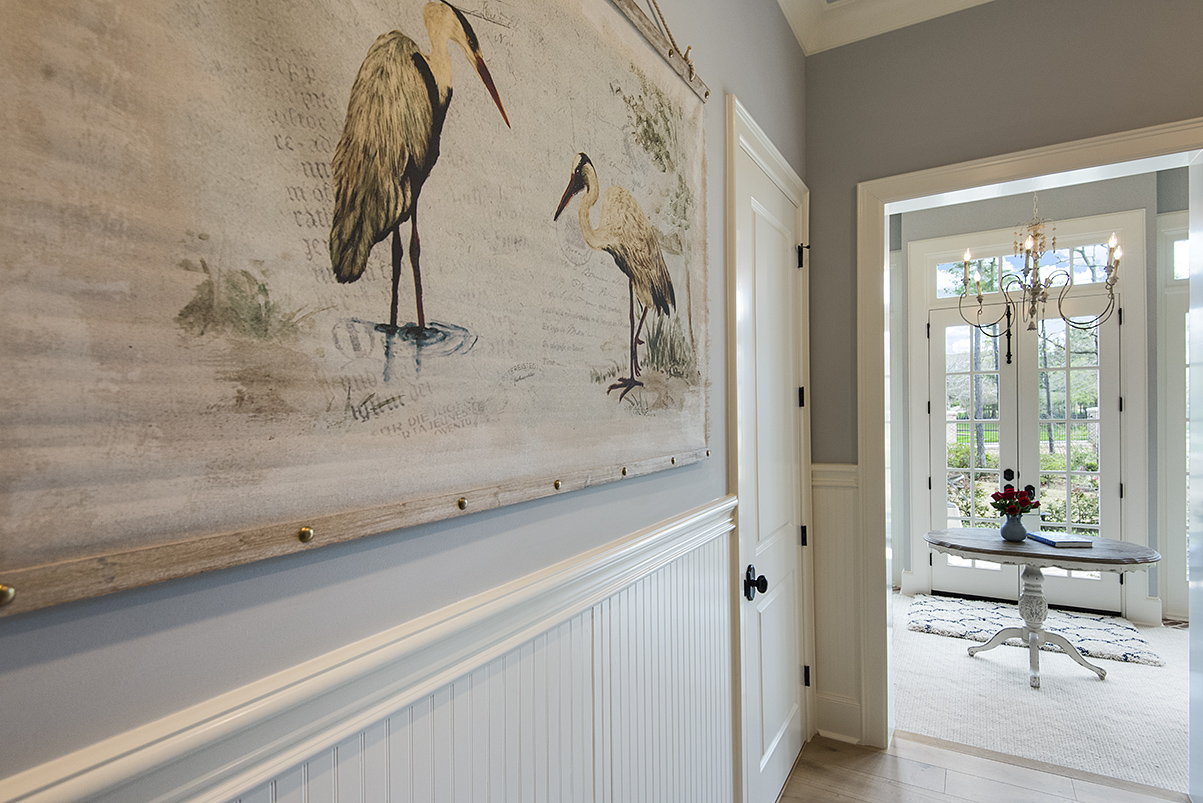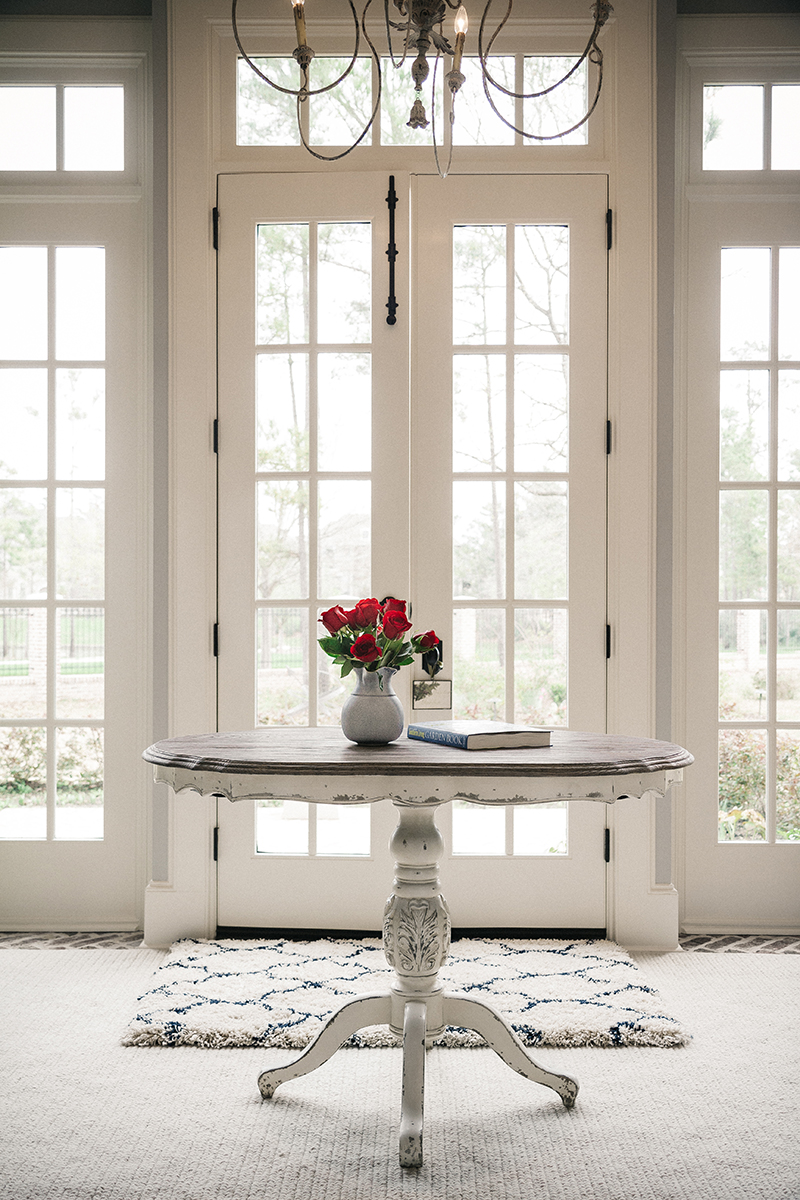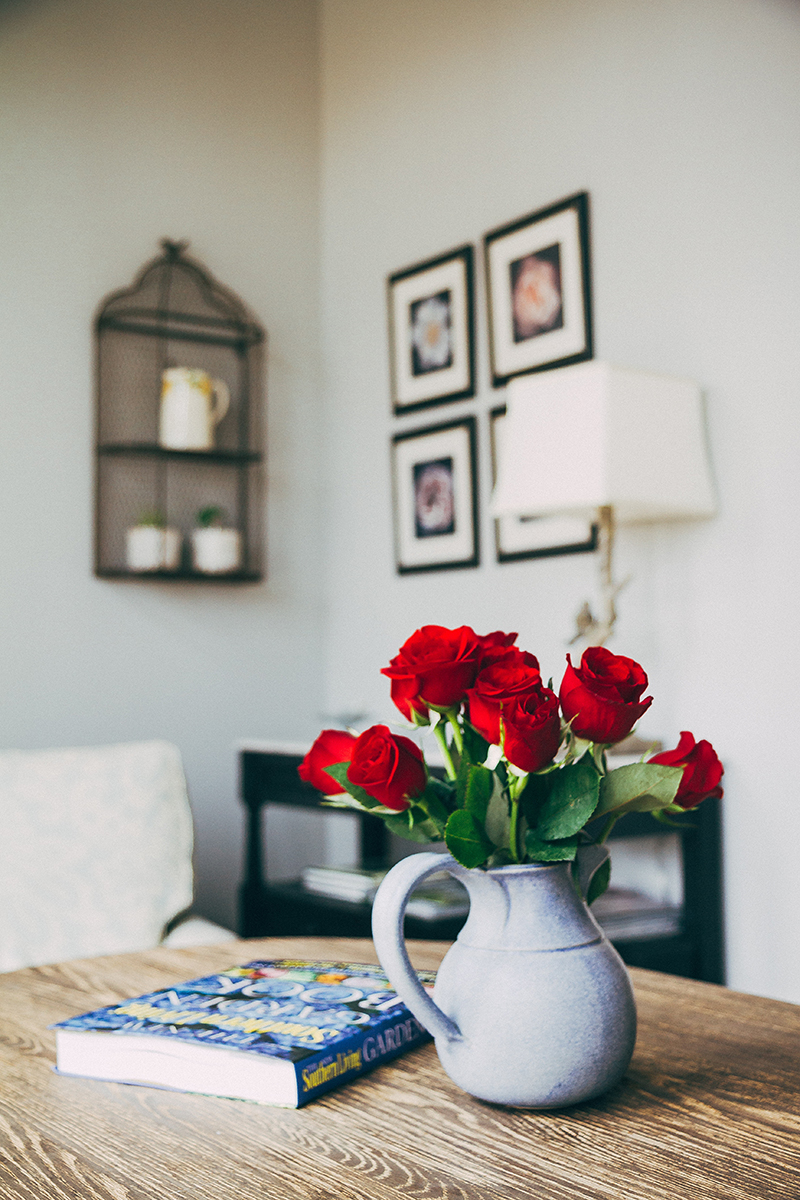 Study
Mood-setting tune: La Vie En Rose – Louis Armstrong
Soft browns mingle with subtle beigey-greys in a room that begs you to sit in it for hours. A cushioned, brocade armchair doesn't hurt the desire, nor does the nearby fireplace or adorable yet practical table.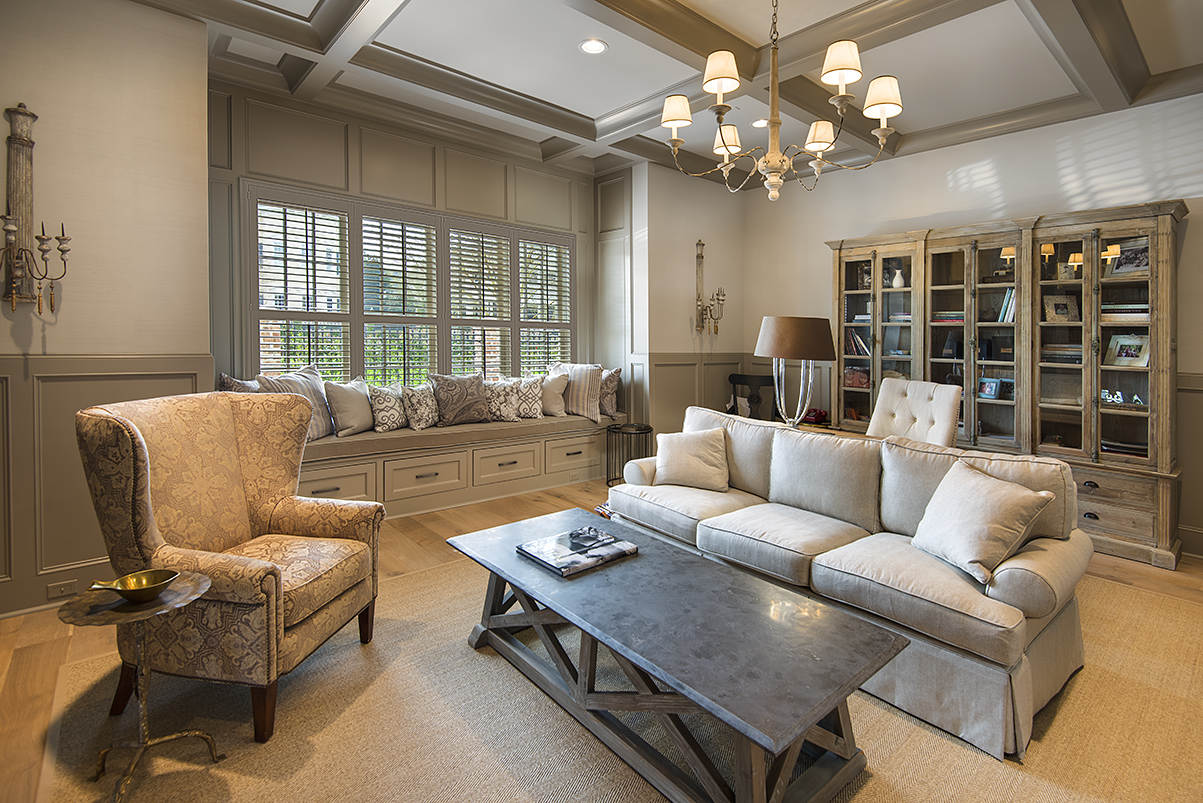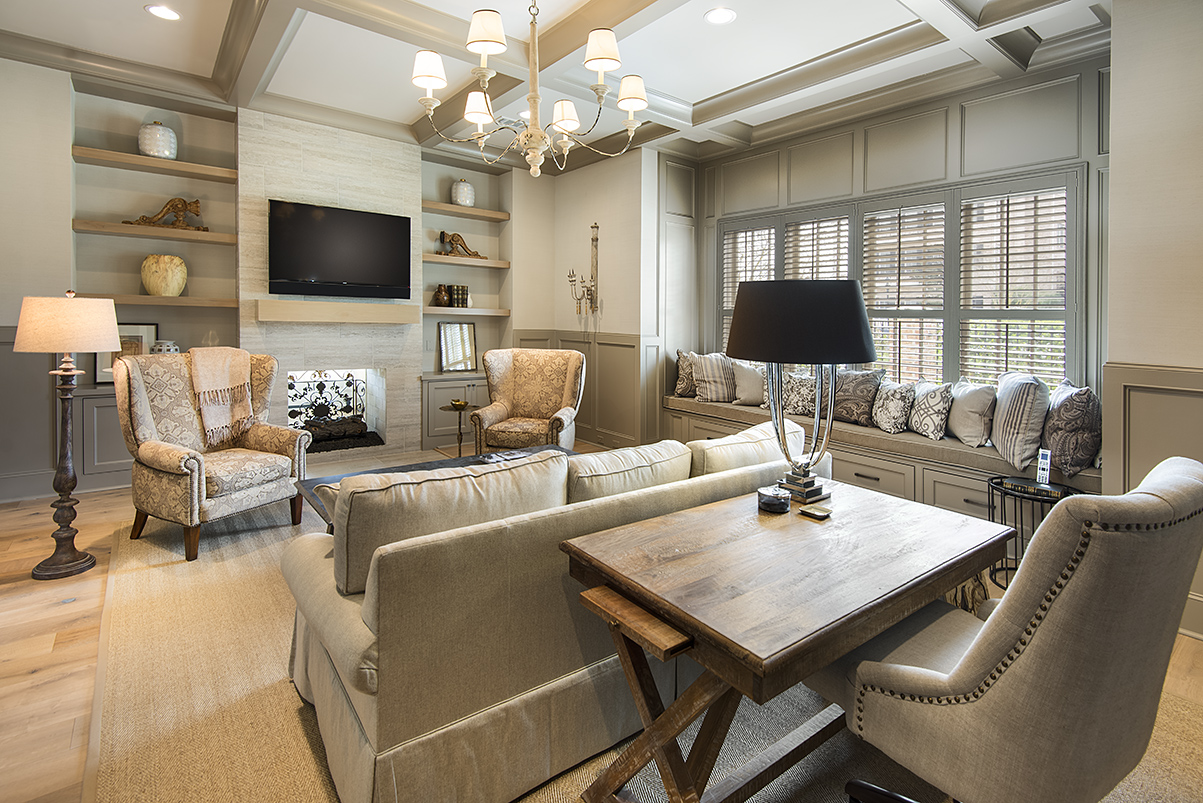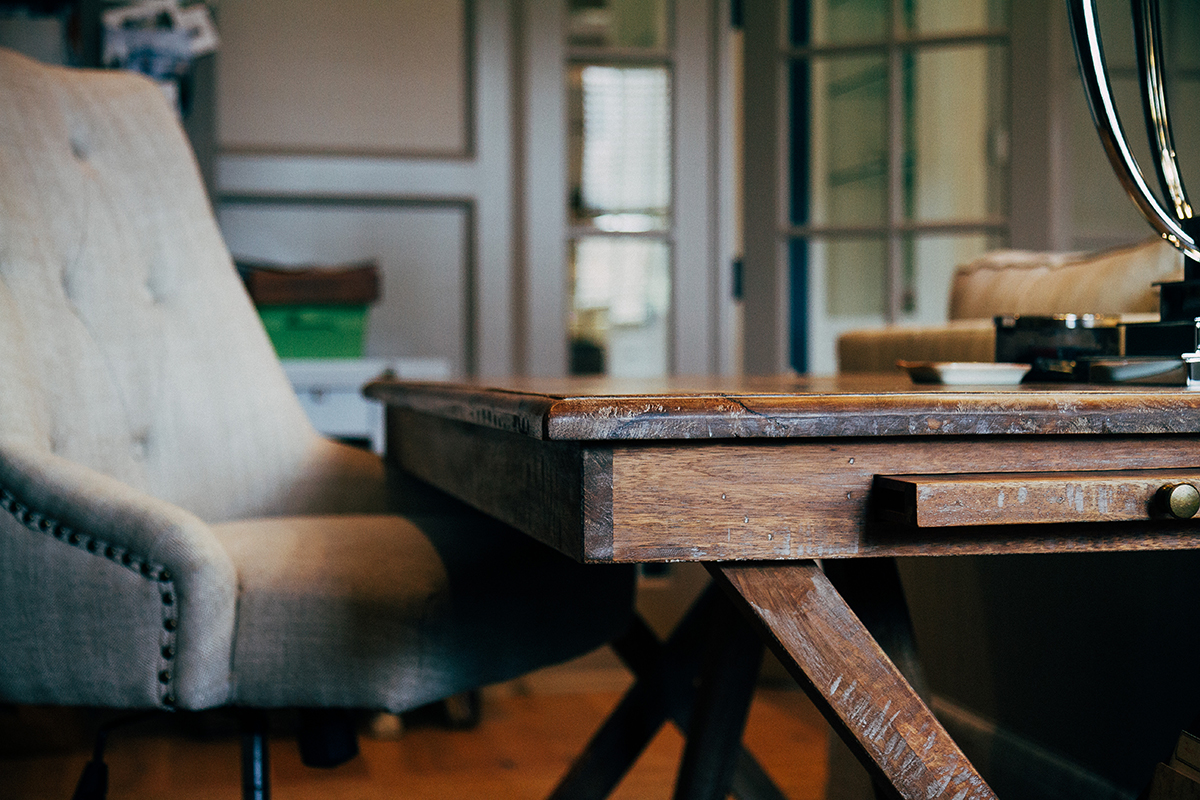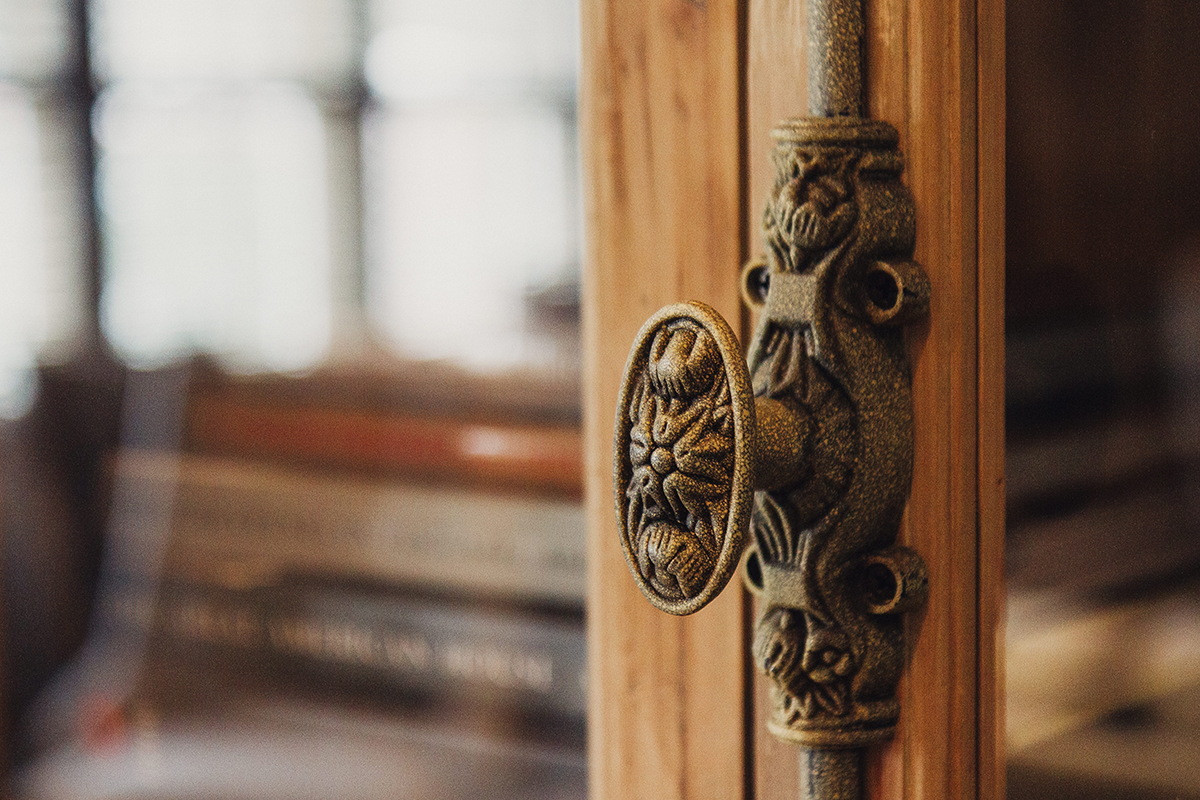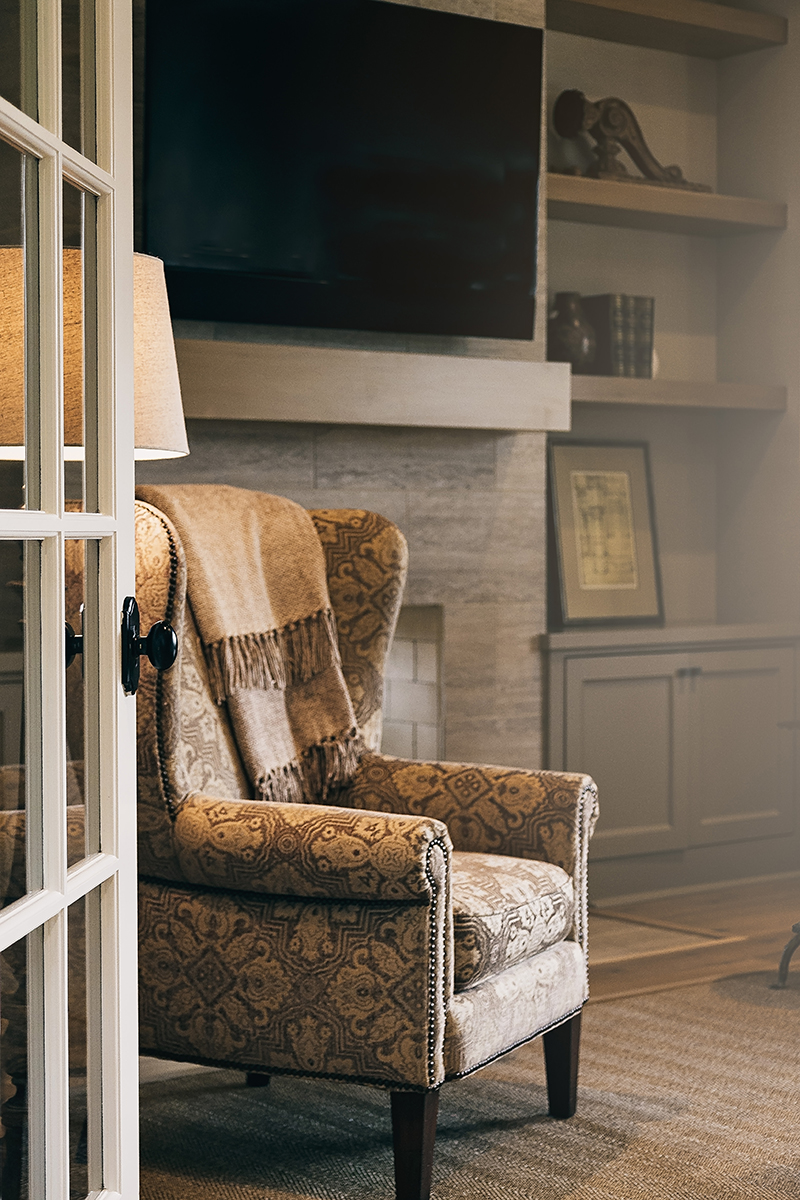 Happy's Dog Bed
Mood-setting tune: Dream a Little Dream of Me – Bing Crosby
Happy's dog bed is so fashionably chic and he's so handsomely happy that they both deserve special recognition (and their very own category).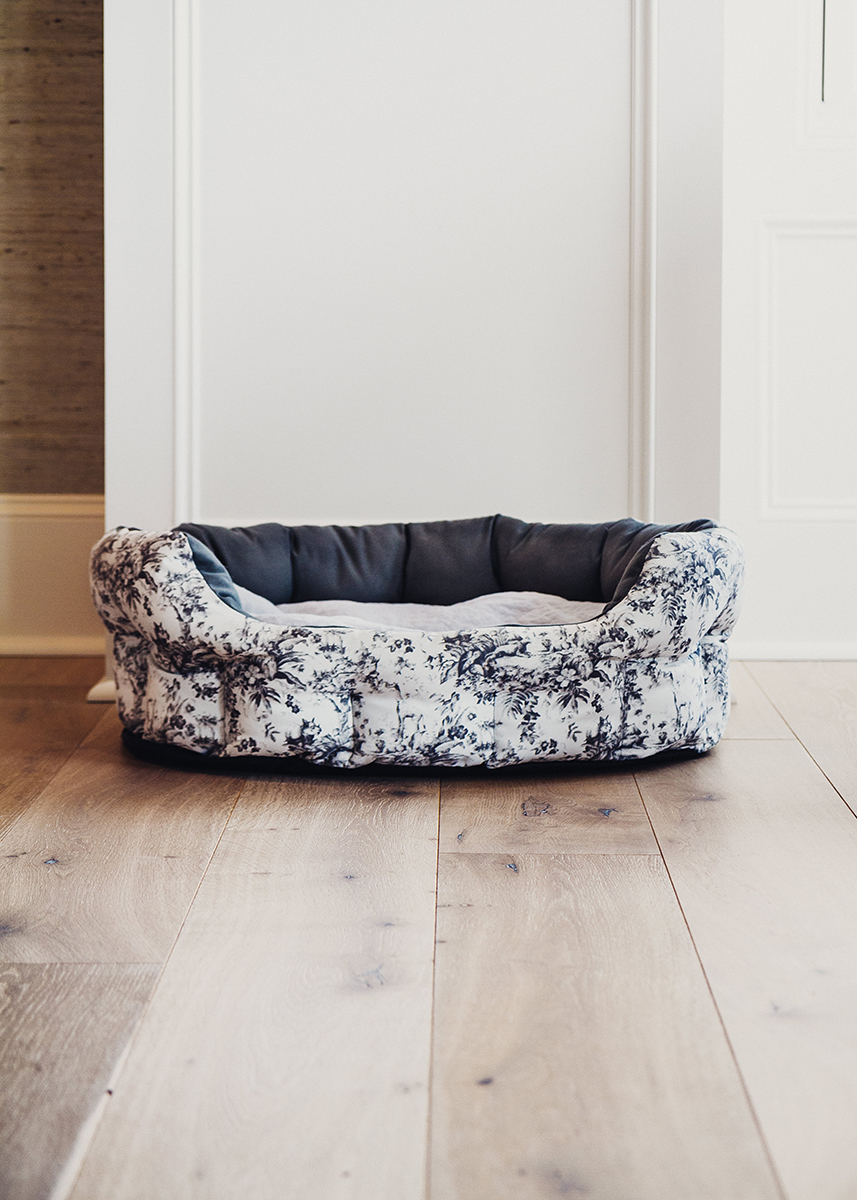 Want help sprucing up your own home? Laurie's does house calls! Give us a call today.