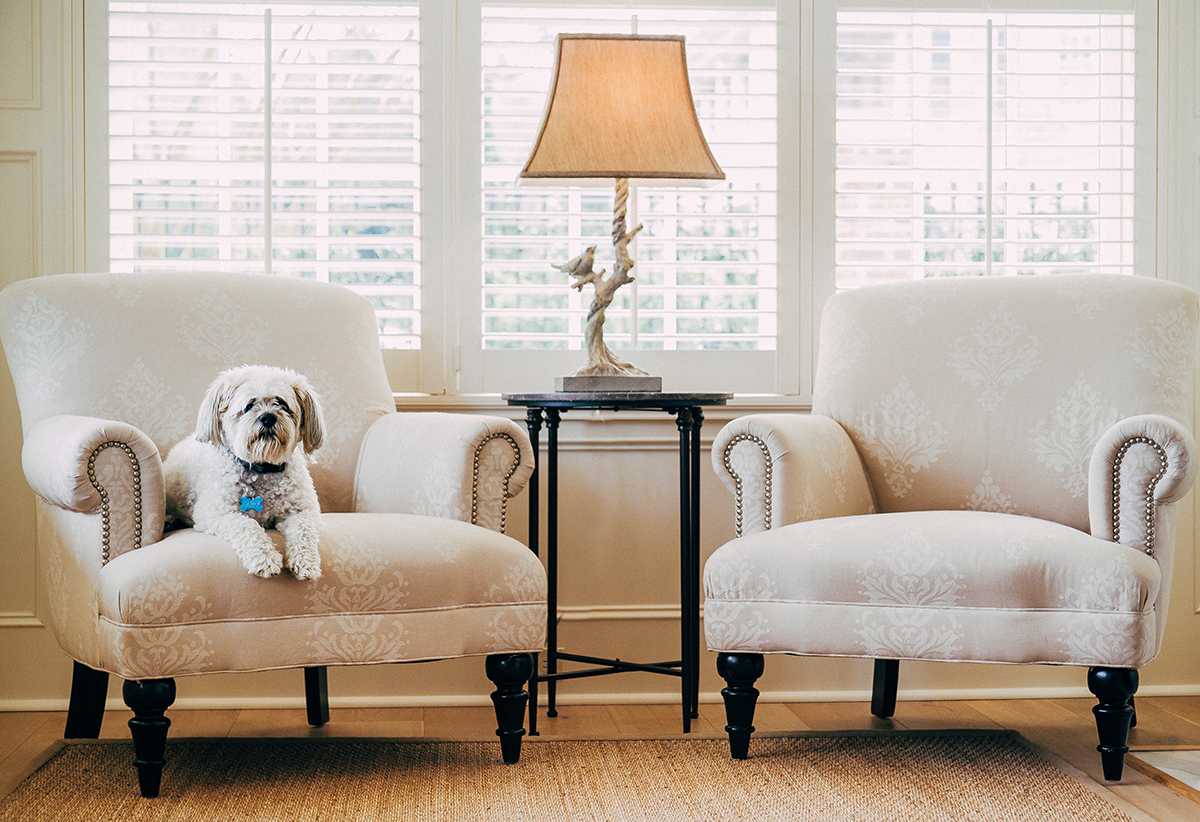 Being invited into someone's home is always an honor. But when you're invited into the home of Mary Ross, it's an honor, a pleasure and an adventure in dang good taste. Make that excellent taste, since 90 percent of her furniture happens to come from Laurie's!
Her home's sensational style, however, goes much deeper than the goodies inside it. That's because Mary Ross is a custom home designer who actually created the gorgeous abode where she lives with her happy dog Happy. (Yes, her pooch goes above and beyond living up to his name.) You can admire the full scope of Mary's talent for home design on her website at maryrosscustomhomes.com.
You can admire her talent for interior design as you take a walk with us through her masterpiece, a journey that comes complete with a killer set of tunes that set the mood for every room.
Entryway
Mood-setting tune: At Last – Etta James
The moment you enter Mary's home, you're treated with two comfy seats near a classy fireplace. But then again, everything's classy in Mary's house – especially when it's adorned with two sweetly placed trees and an iron gate that's to die for.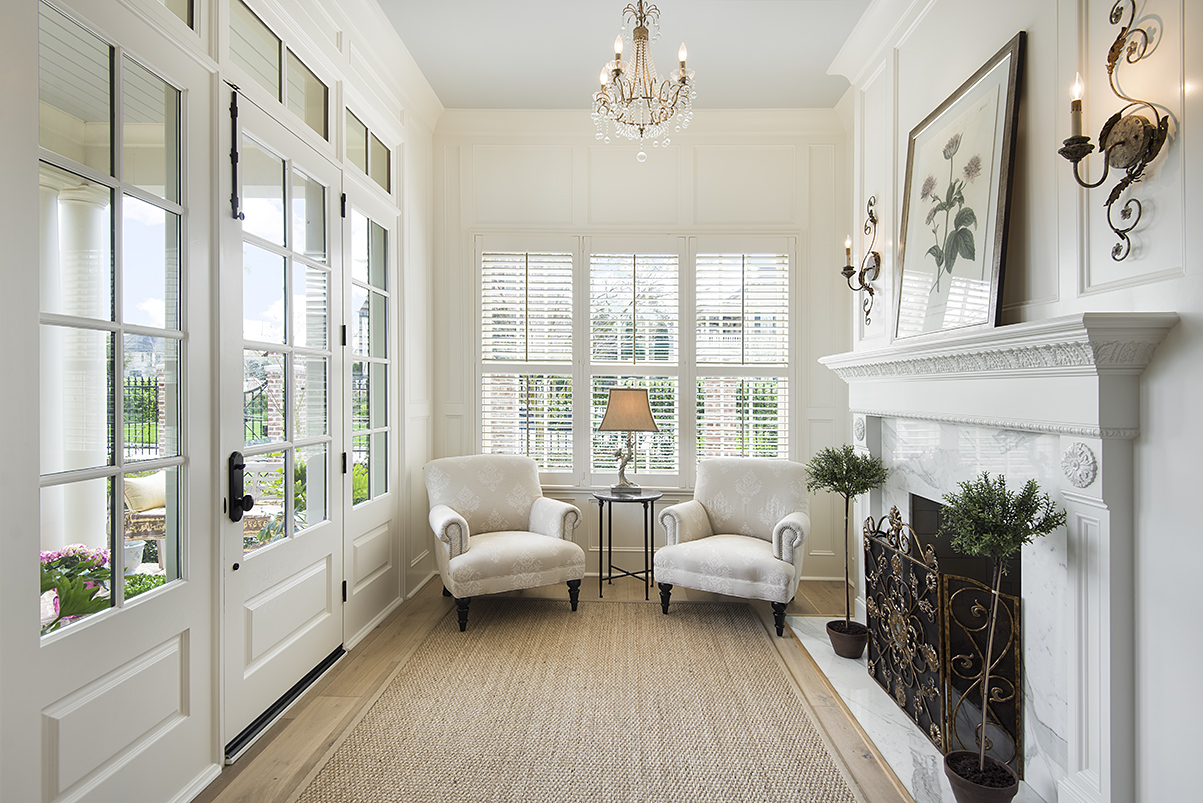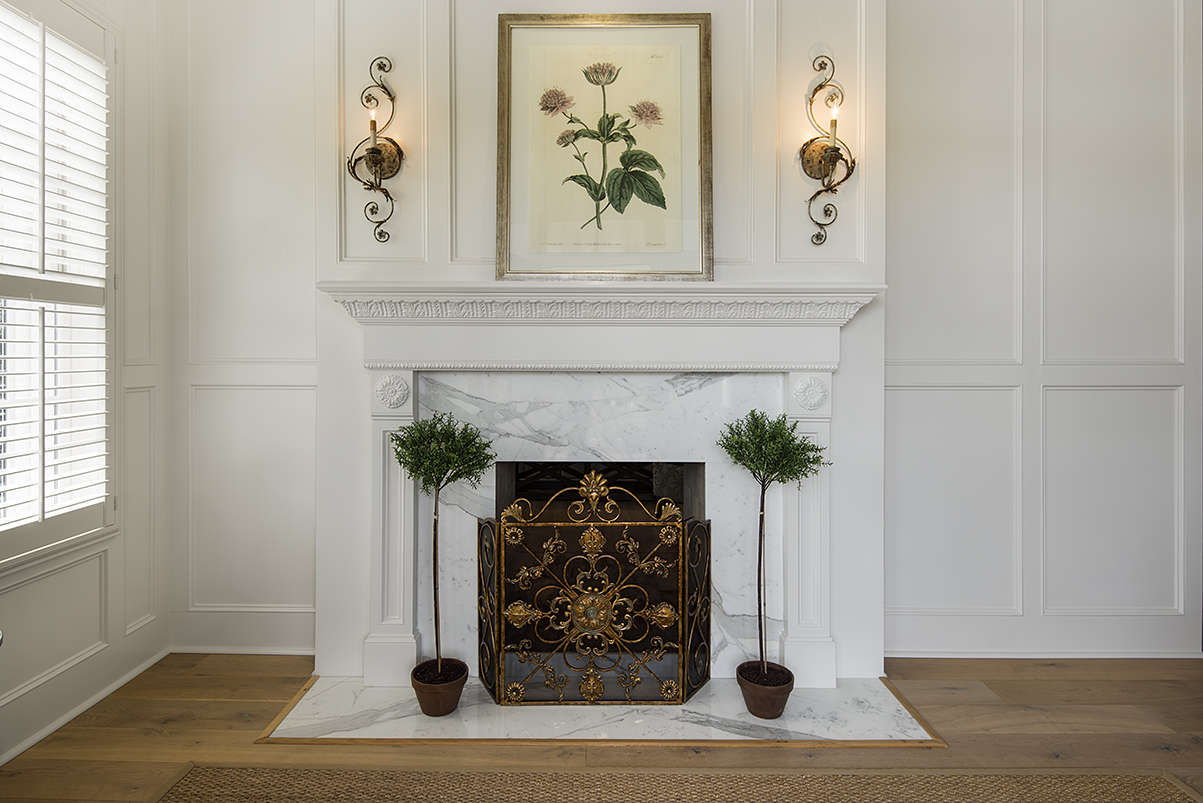 Living Room
Mood-setting tune: Slow Dancing in a Burning Room – John Mayer
This room sports an inviting vibe that feels both cozy and mod. The cozy comes from the enticing seating arrangement. And the mod? Check out that link-patterned rug!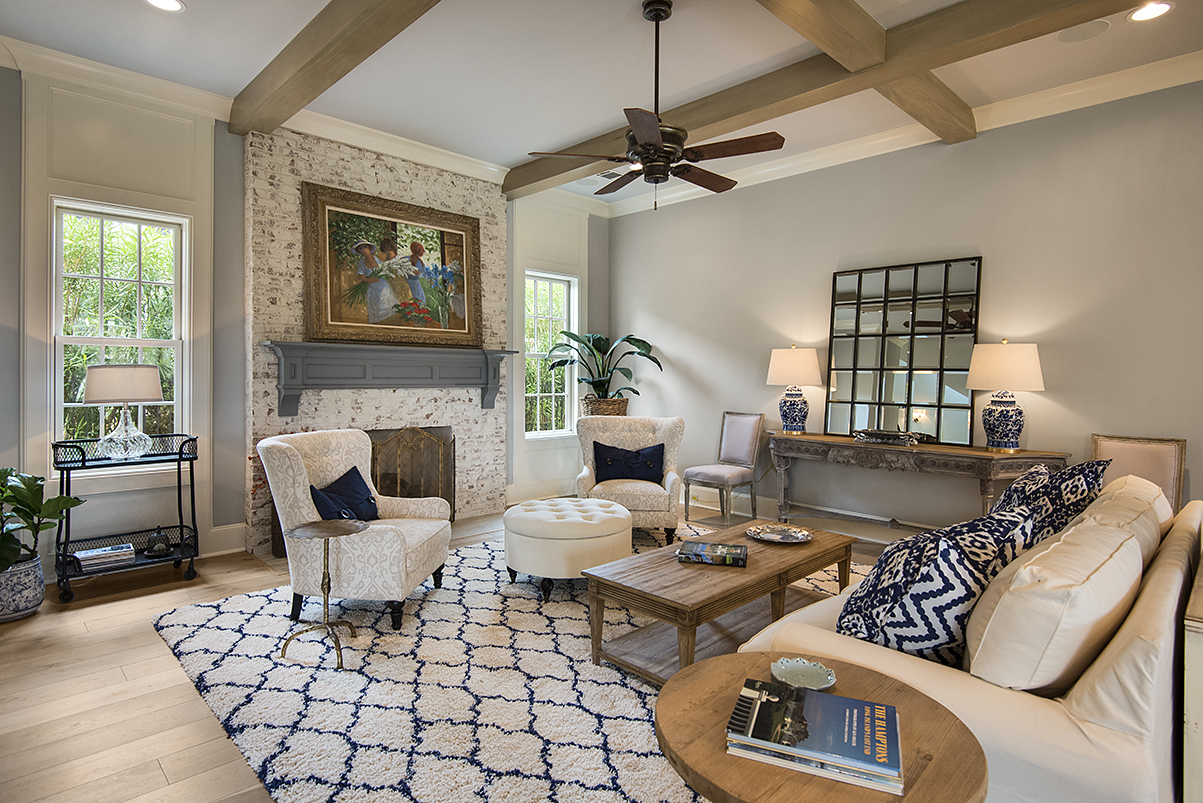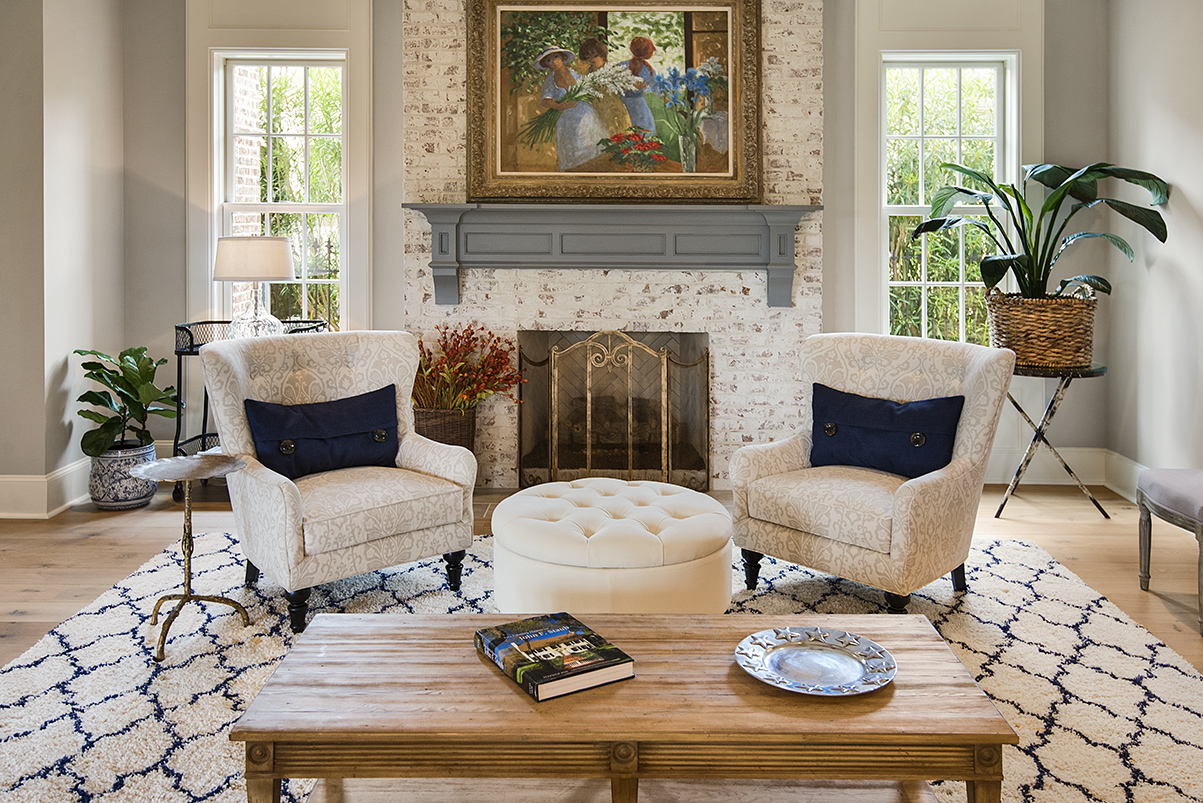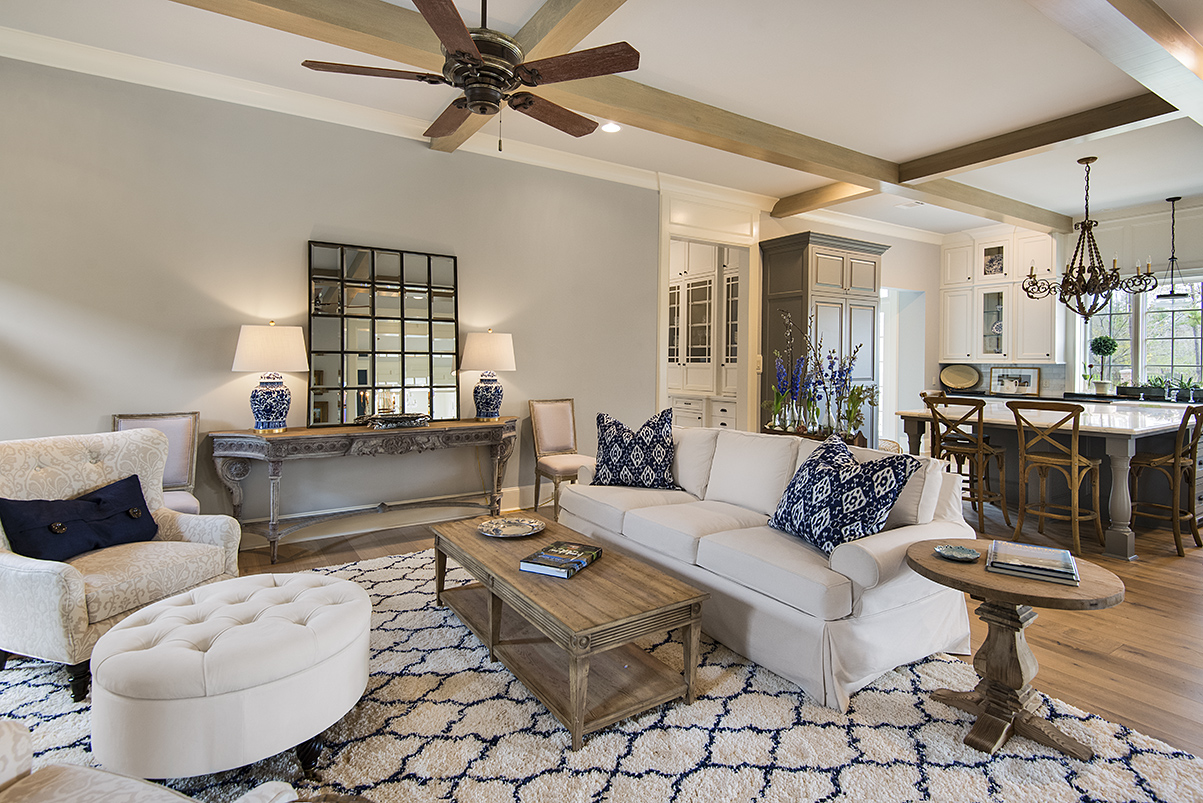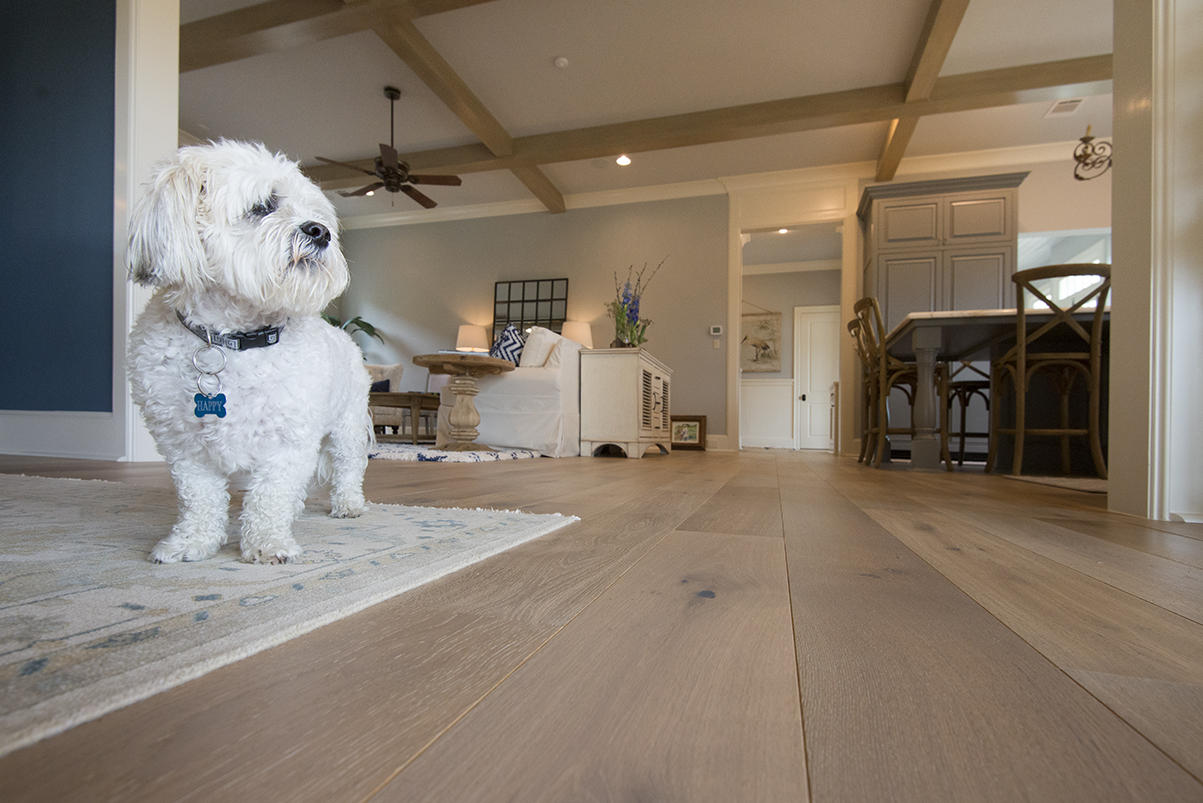 Dining Room
Mood-setting tune: Volare – Dean Martin
Seating for four in stylish, tall-backed armchairs set the scene around a wooden pedestal table. A striking chandelier dangles down while slate blue walls frame the bright French doors.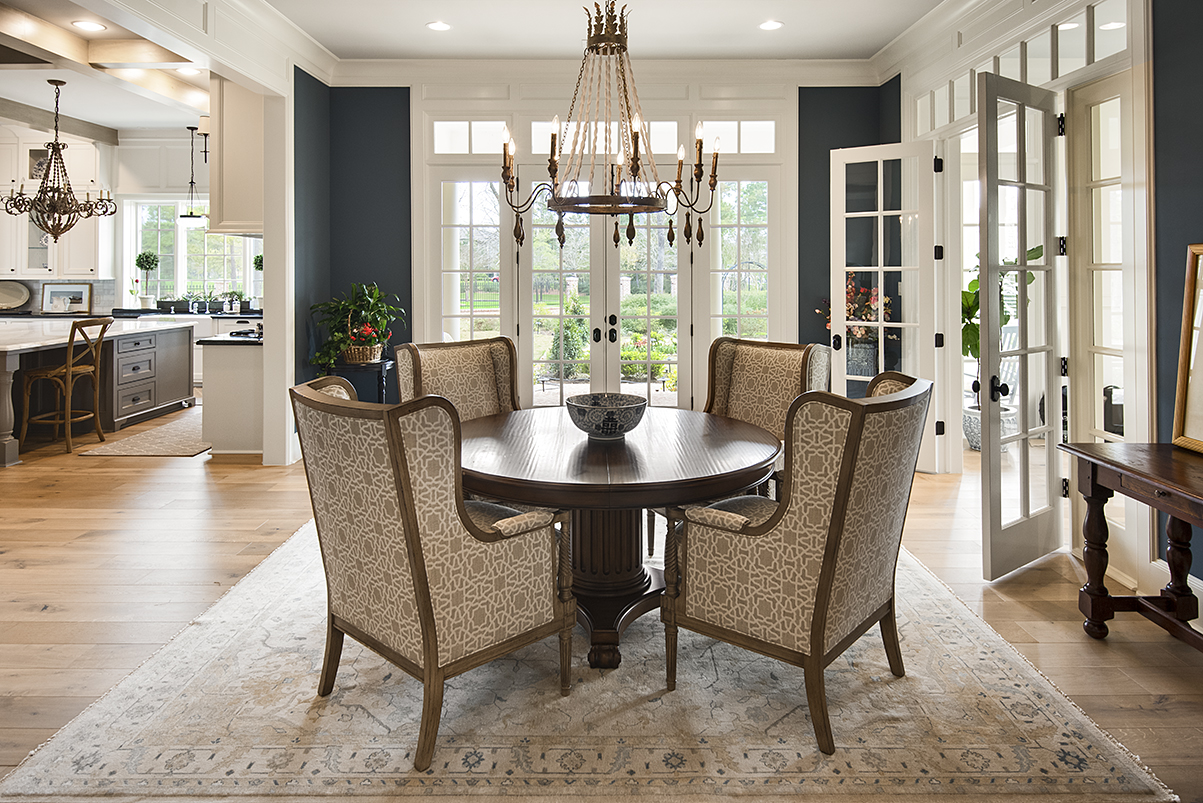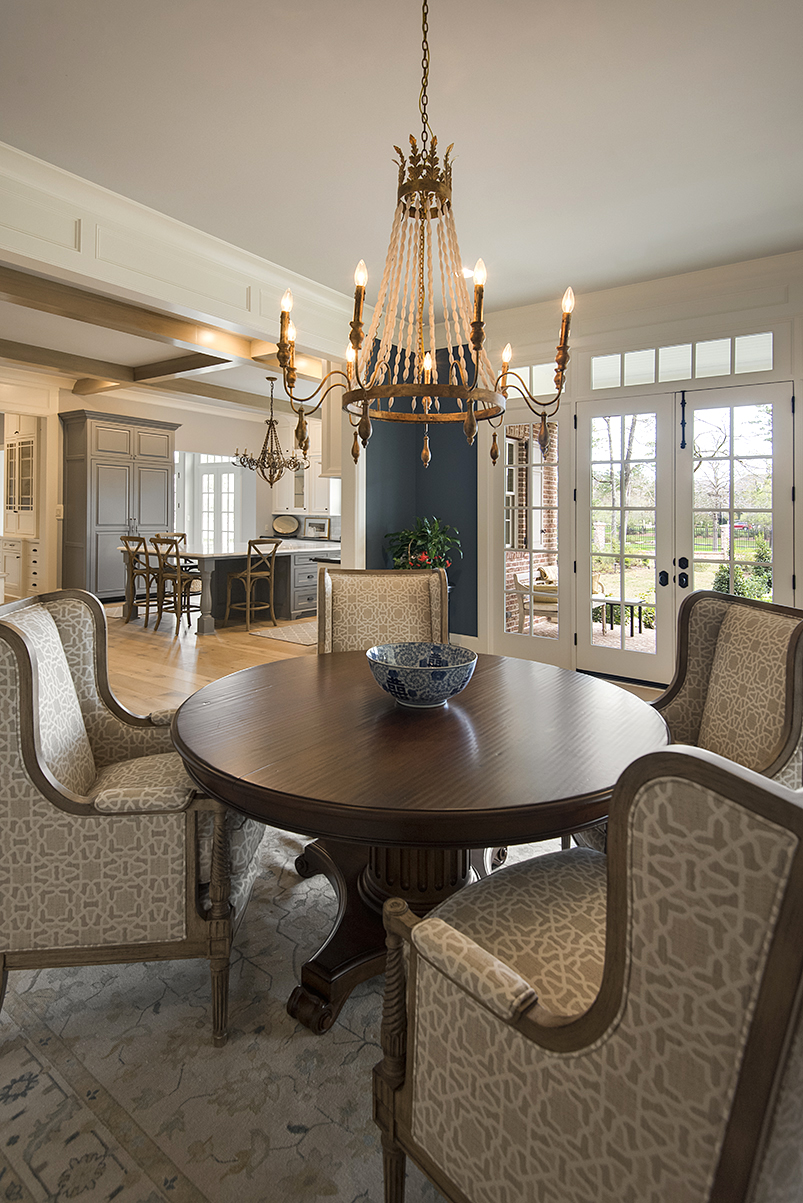 Hungry for more? Check out part two for the rest of the tour coming soon!