Although it was a rainy day when Laurie's visited the home of Chandra Peele, you'd never know it once you stepped inside. The entire home felt sunny, vibrant and brimming with sweetness – just like Chandra herself. You can learn more about this author, speaker and interior designer on her website at ChandraPeele.com, although the interior design background is evident everywhere you look.
Entryway
If the dictionary used a photo to define the word "welcome," Chandra's entryway would be it. Her dog Tootsie, of course, would have to be in the photo.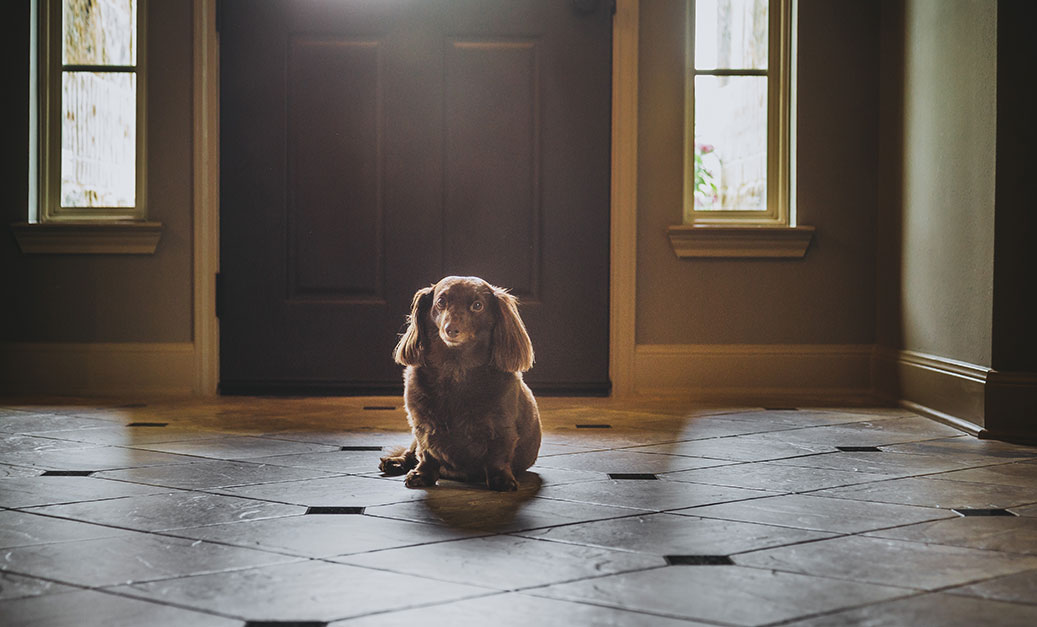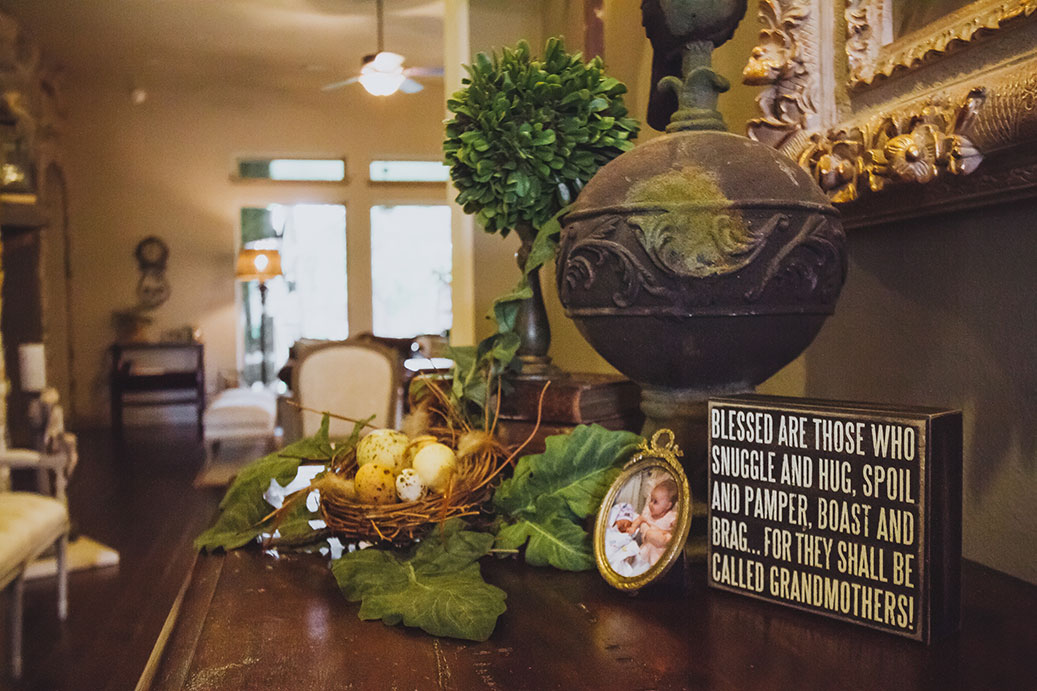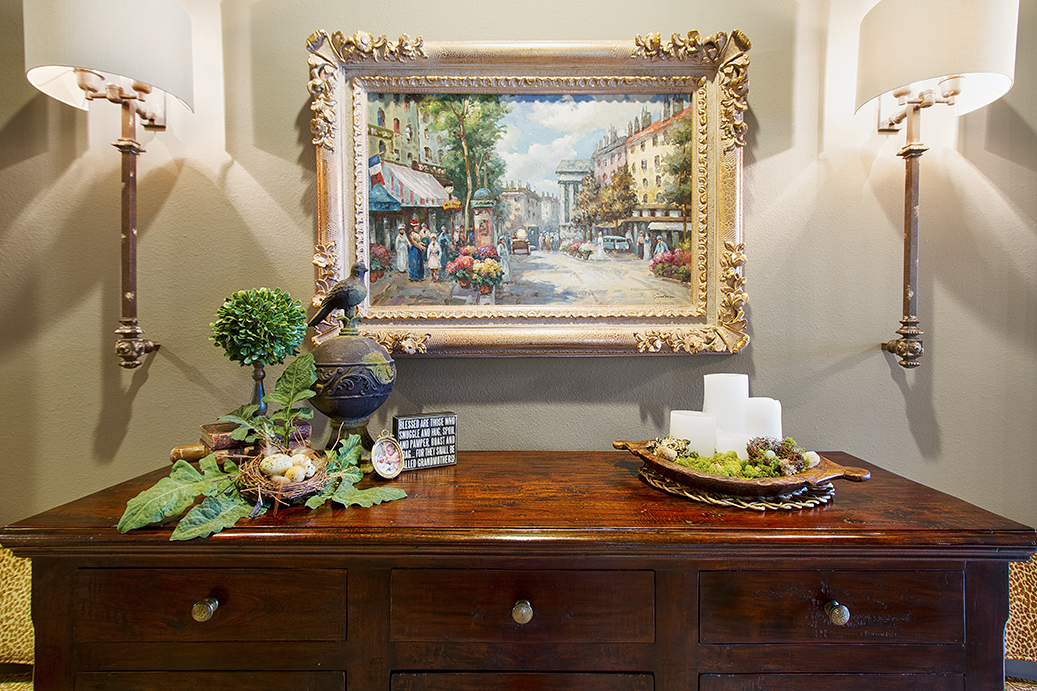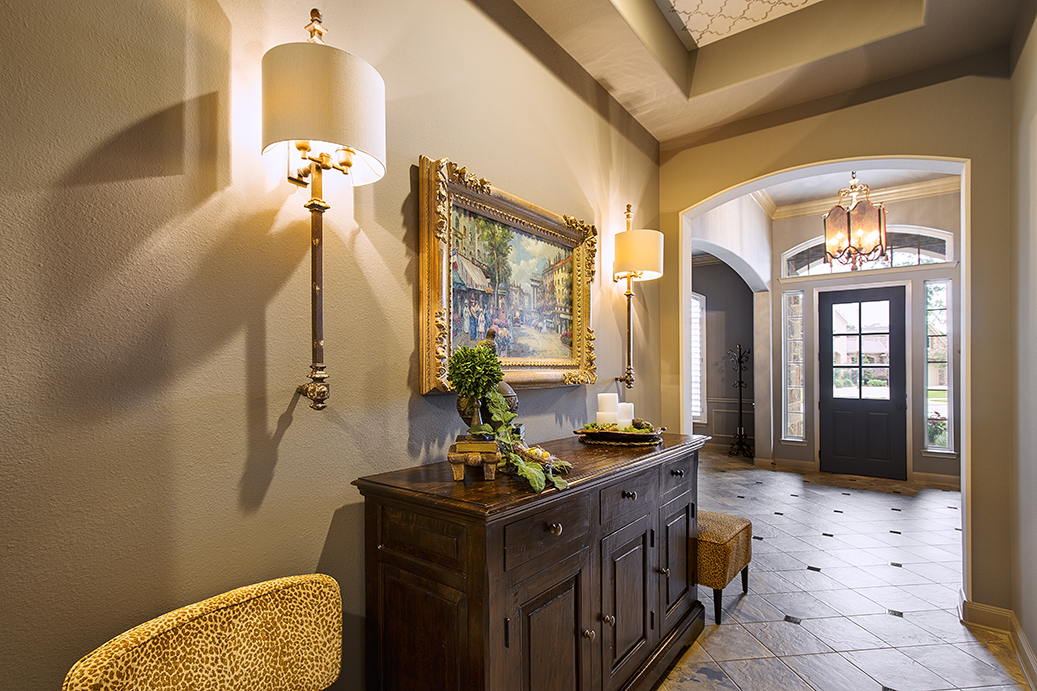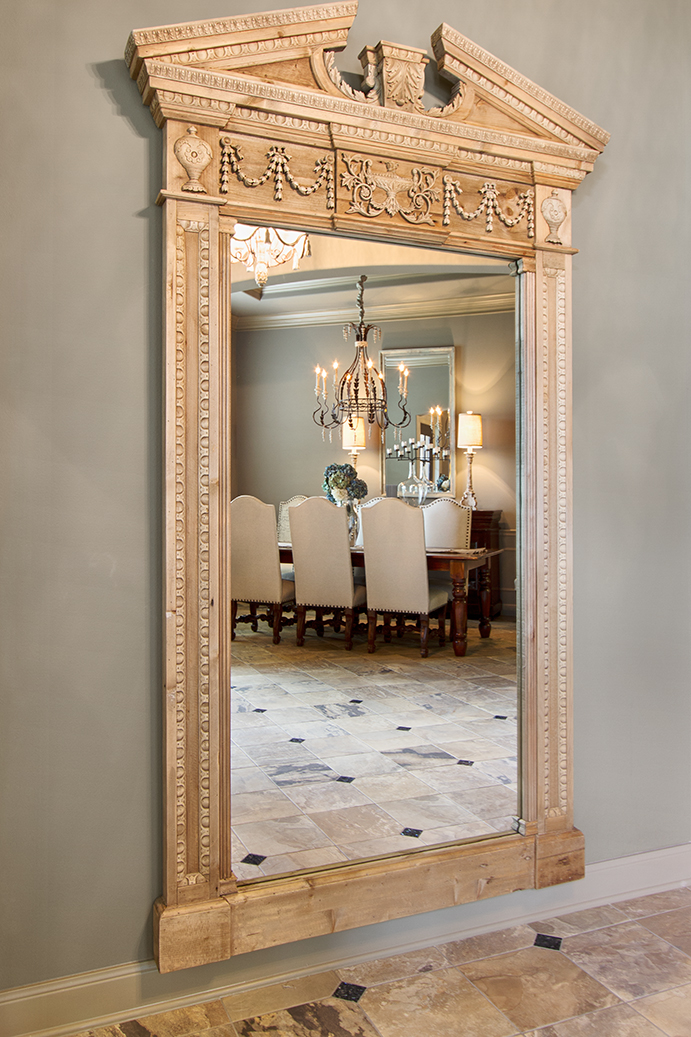 Dining Room 
Chandra's home is no stranger to amazing chandeliers. The one gracing the dining room highlights the sleek and chic studded chairs and gleaming wooden table.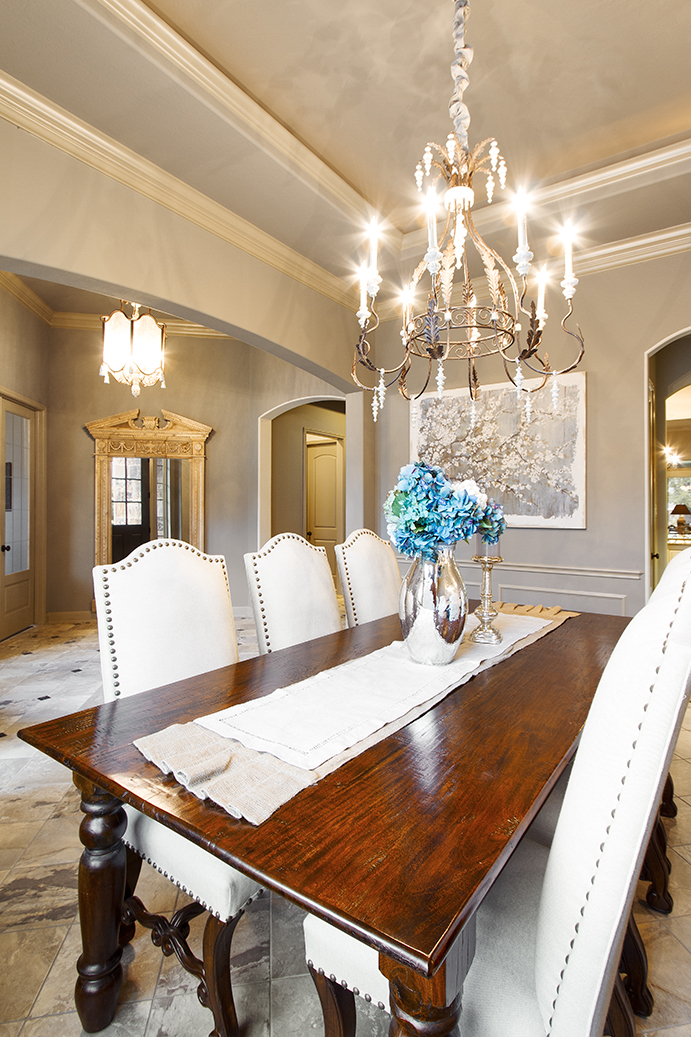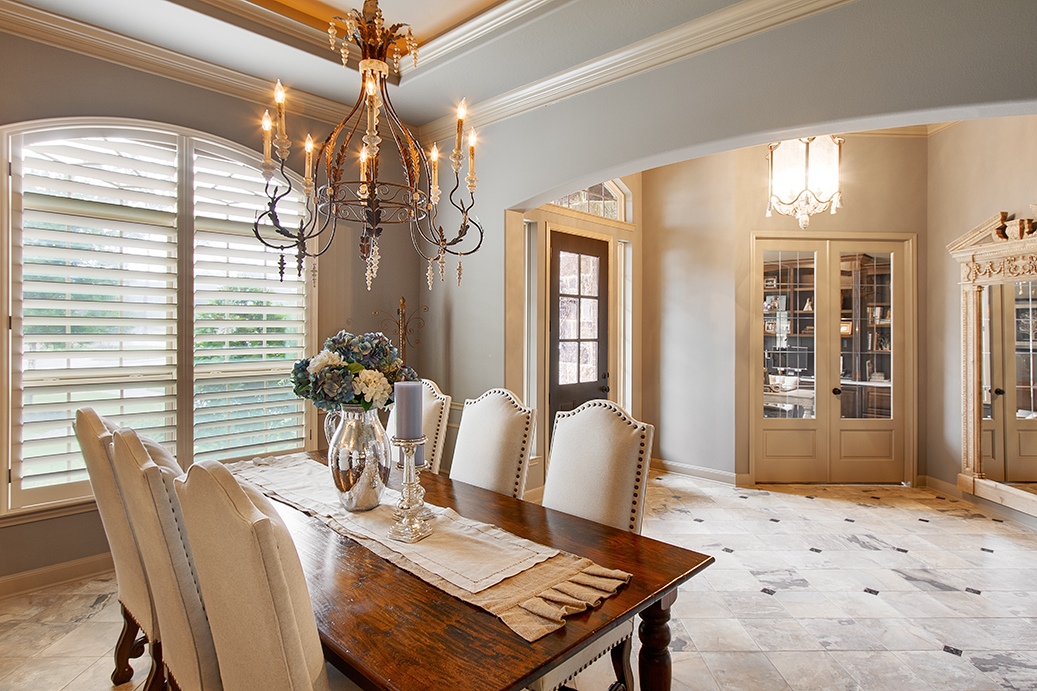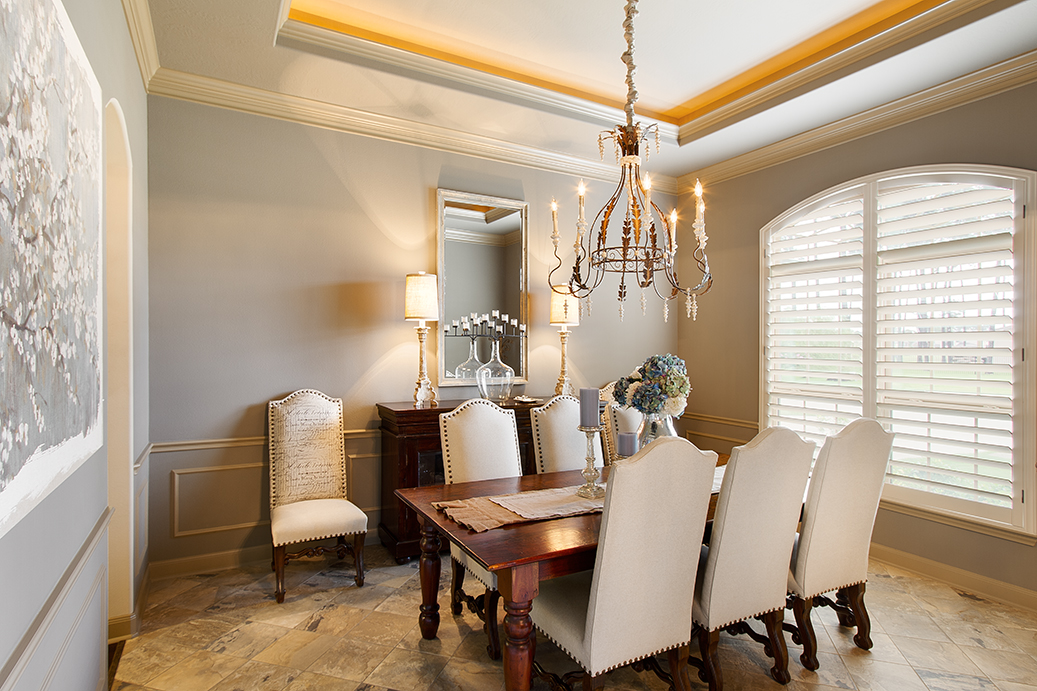 Family Room
The stone wall is an attention-grabber for sure, making you feel warm and cozy with a single glance. That coziness is multiplied with the warm wood, lively accents and bolder colors underlying the room.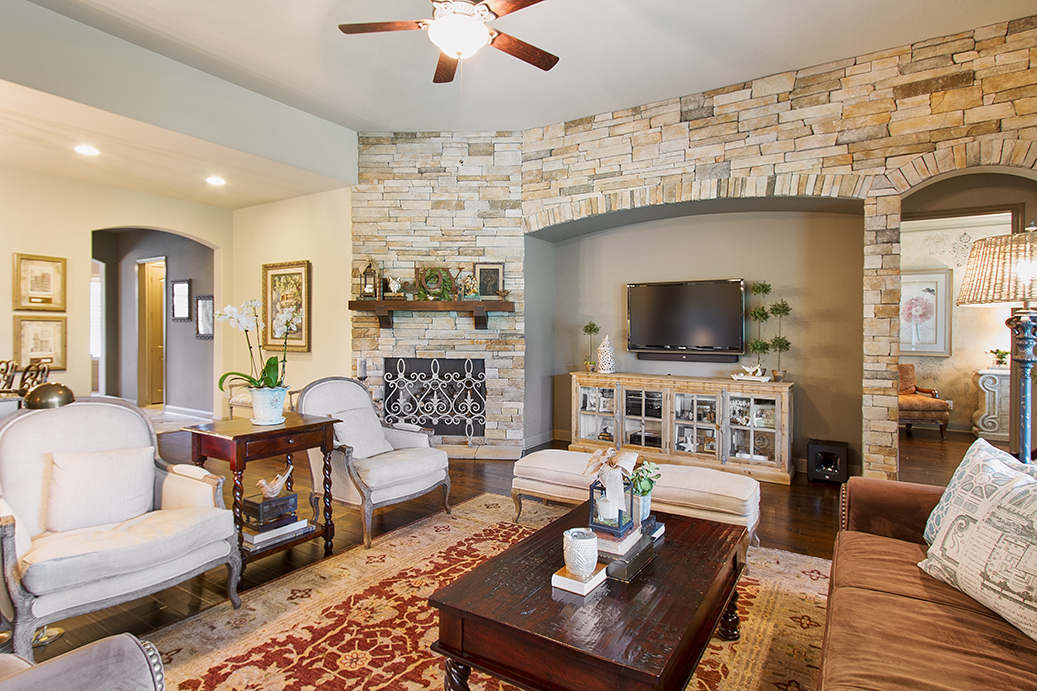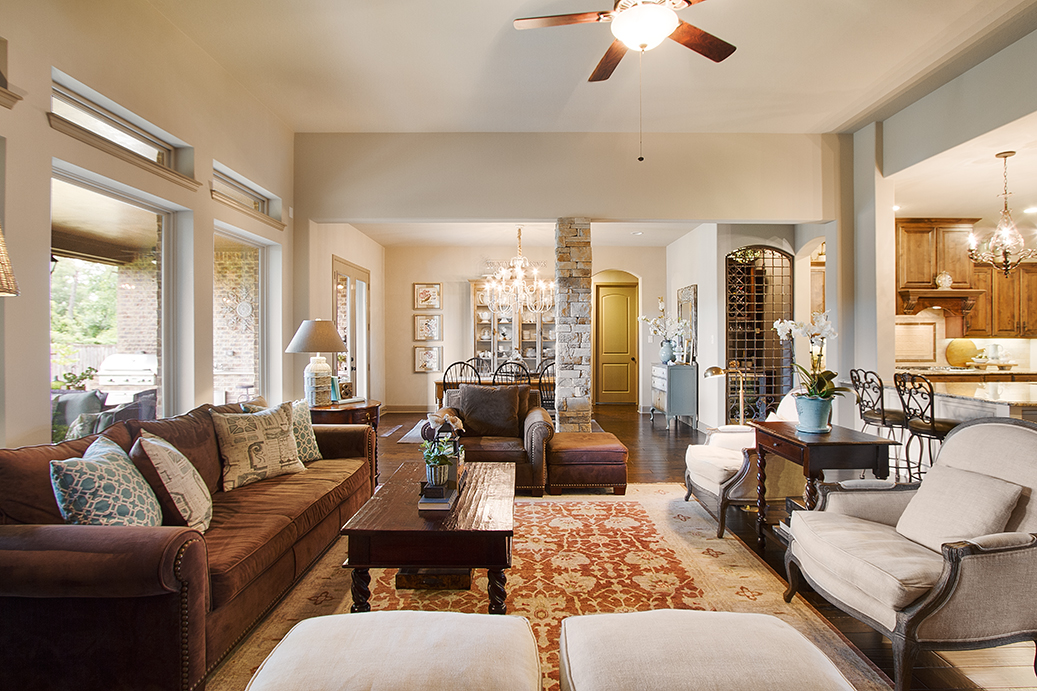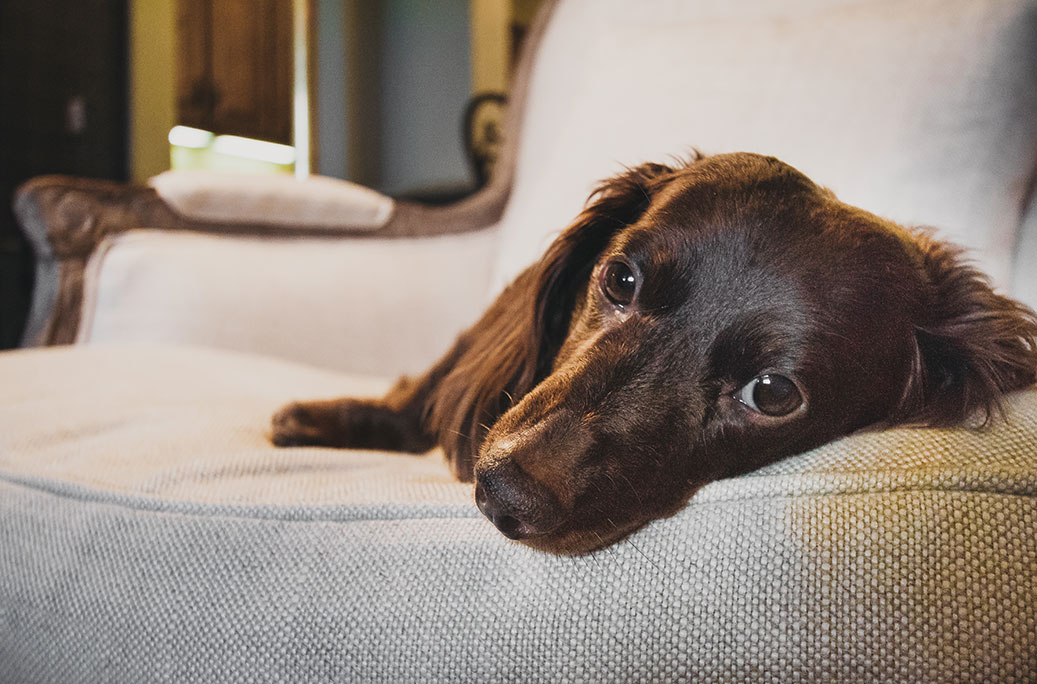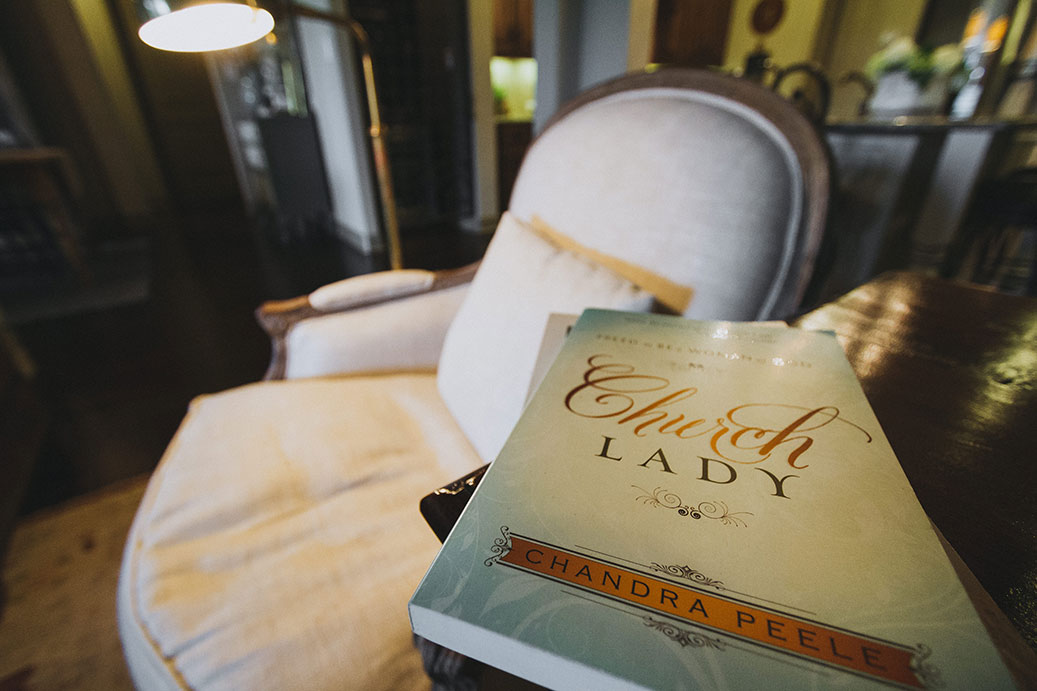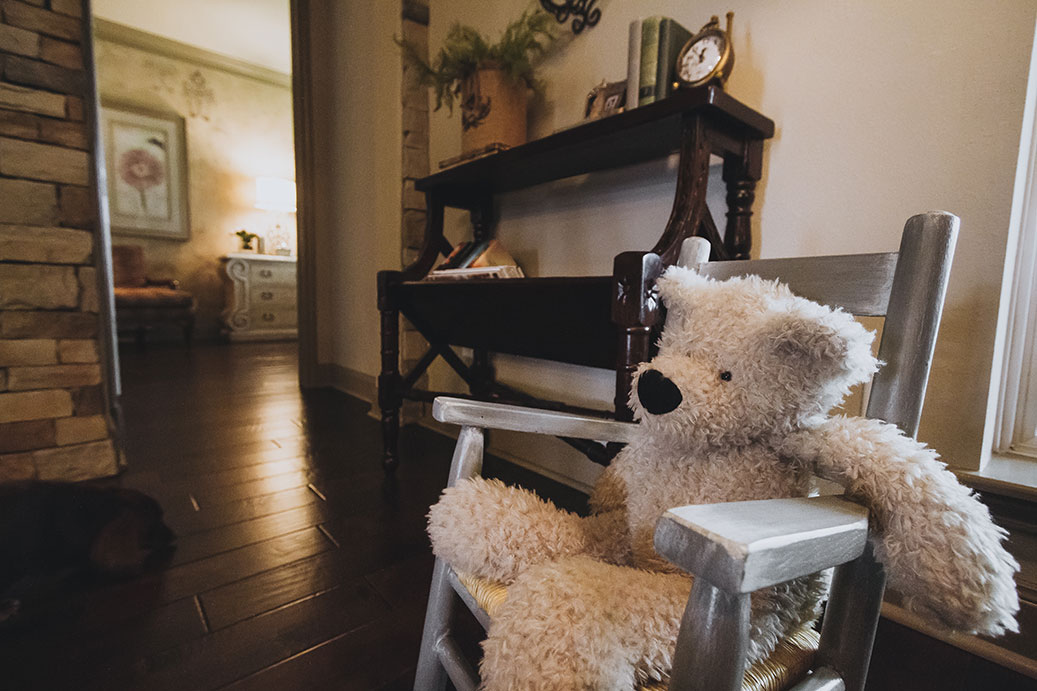 Master Bedroom
Definitely fit for royalty, the master bedroom features a magnificent bed that was made by Chandra's very own husband. The nightstand is constructed out of coconut wood. A charming crib awaits Chandra's brand new grandson (and another one arriving very soon)! The bedroom is adorned in Belle Notte linens, one of the top selling items at Laurie's!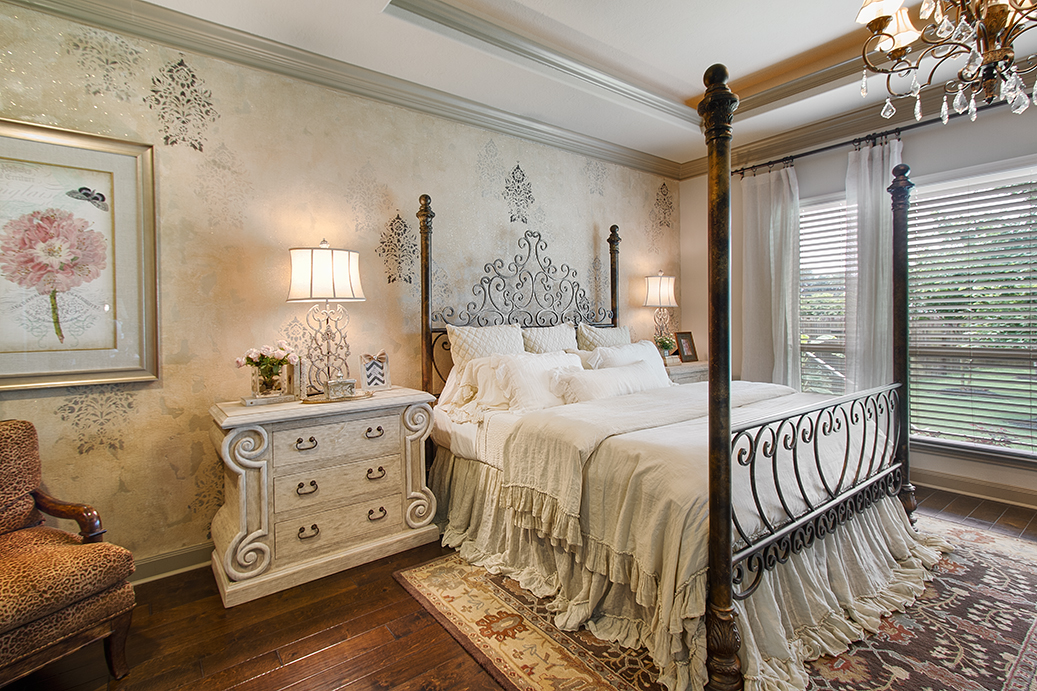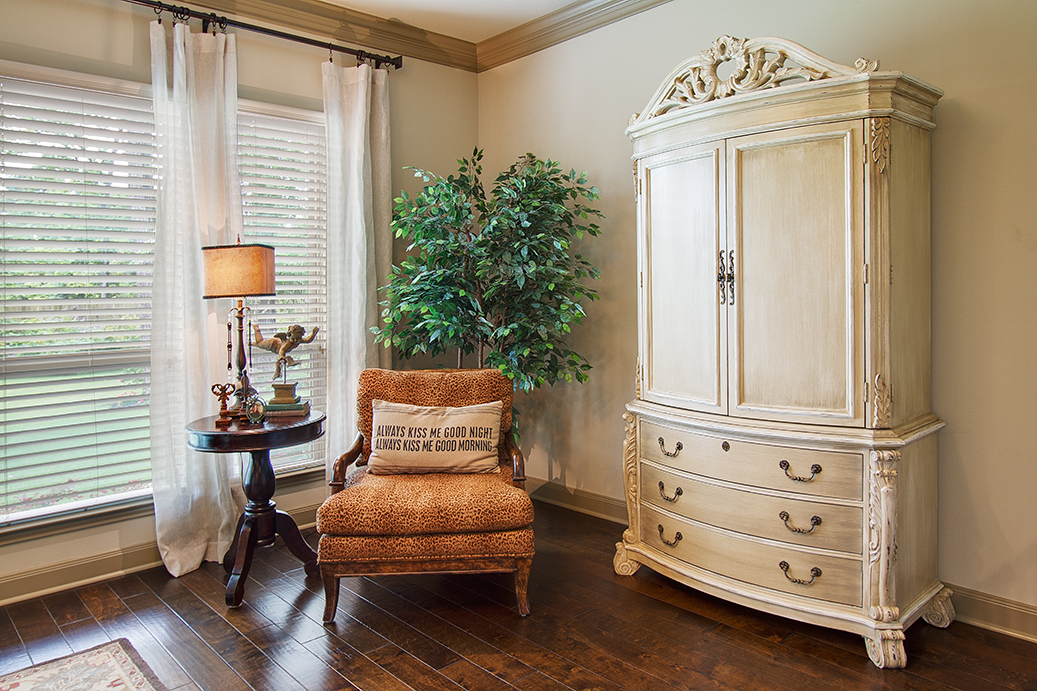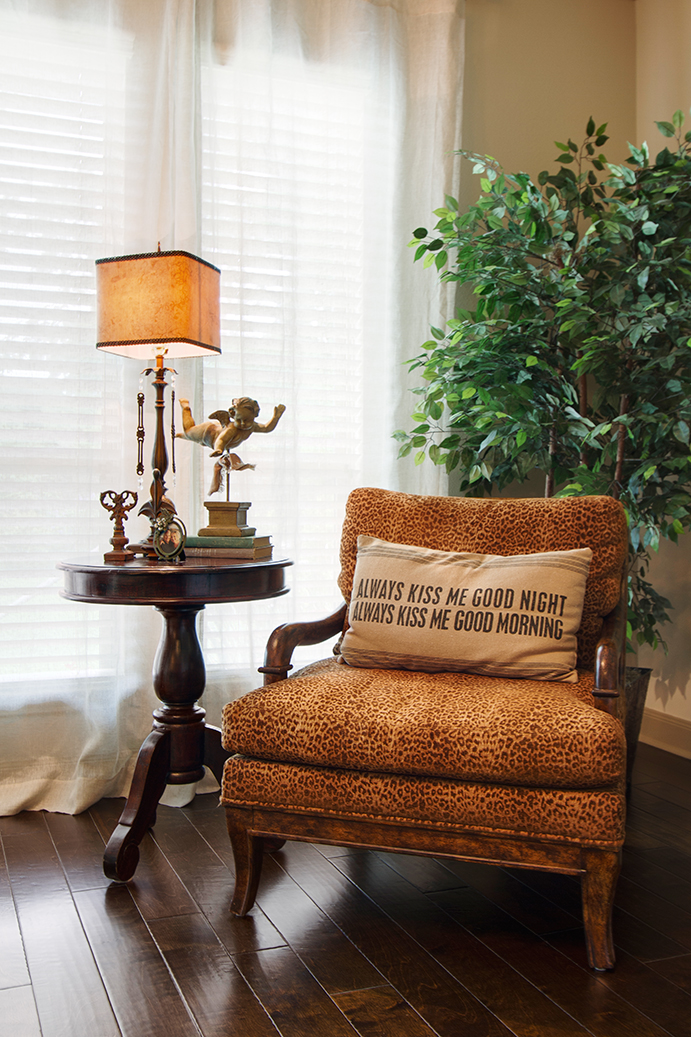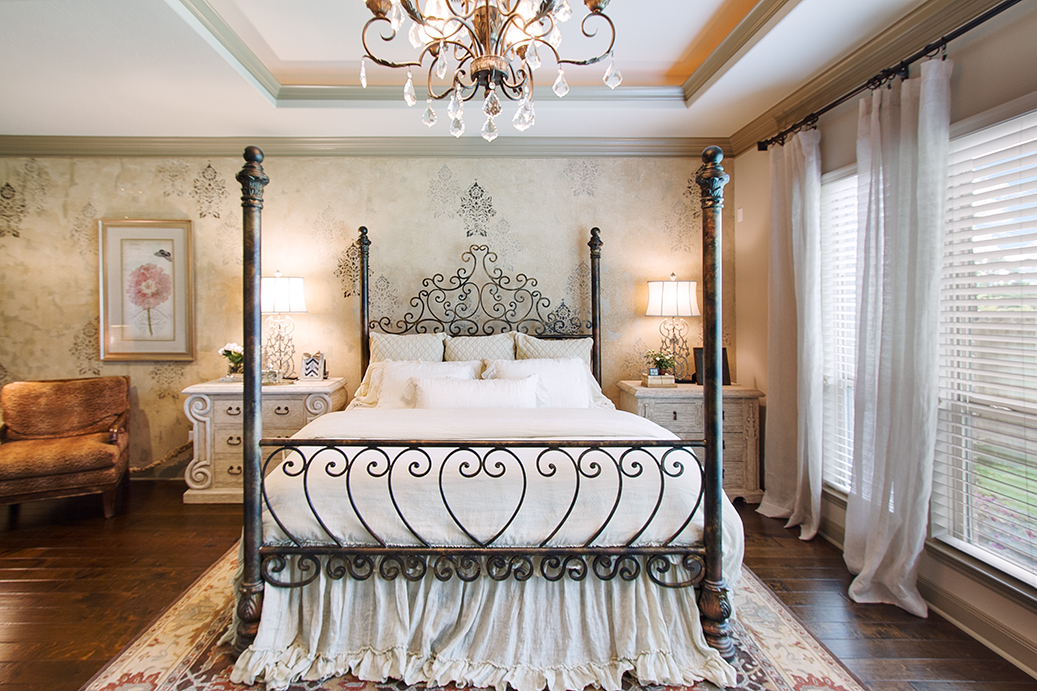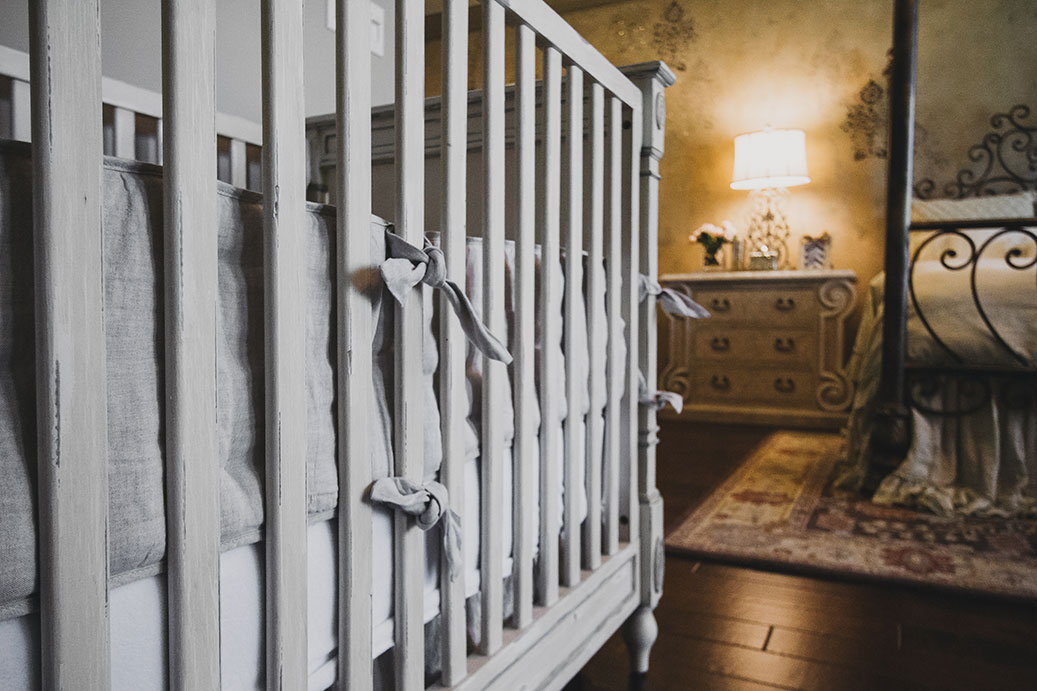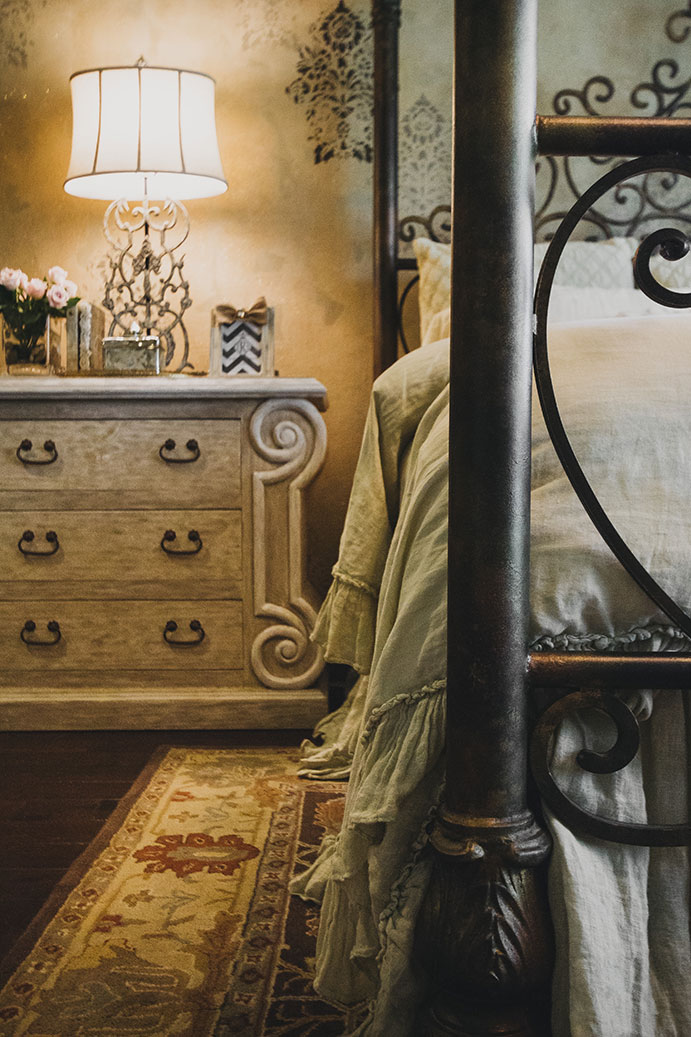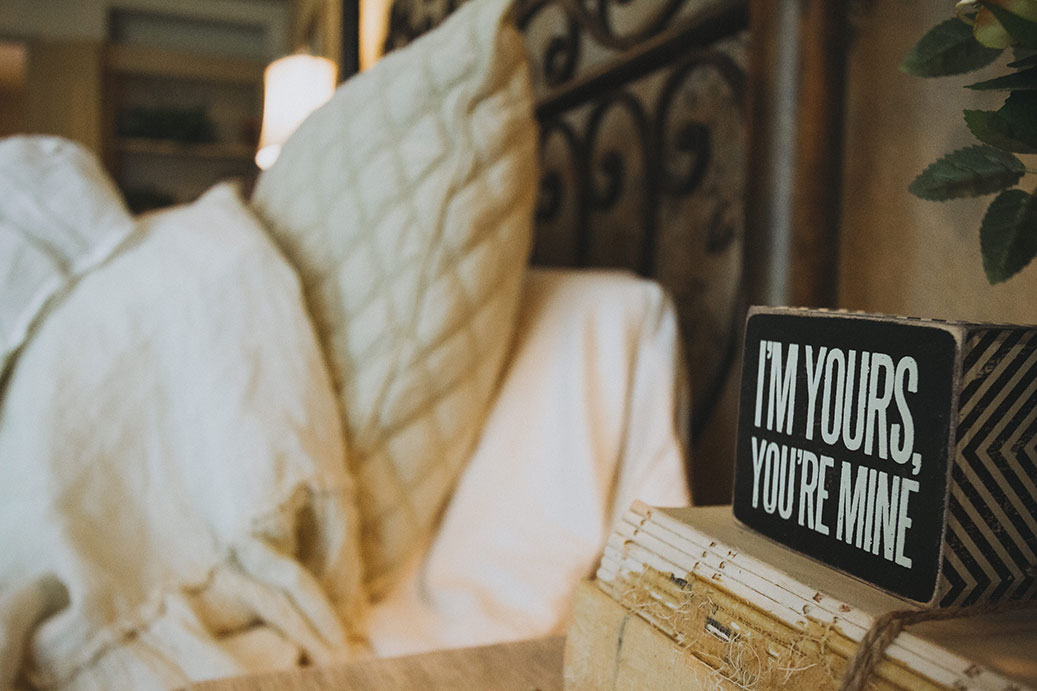 Breakfast Table
Blondes really do have more fun, as evidenced by the light wood shimmering in glee throughout the kitchen and eating area.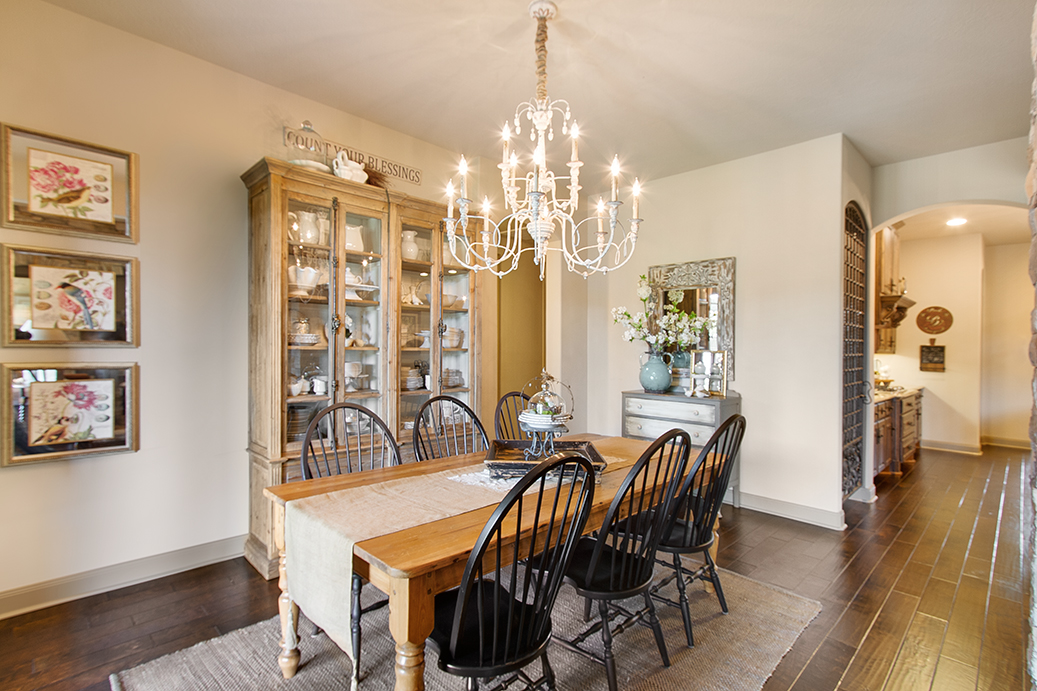 Rabbit Tea Room
The rabbit certainly doesn't mind sharing the room with Chandra's two granddaughters. An upholstered bunk bed gives them a place to sleep – or hang out and giggle.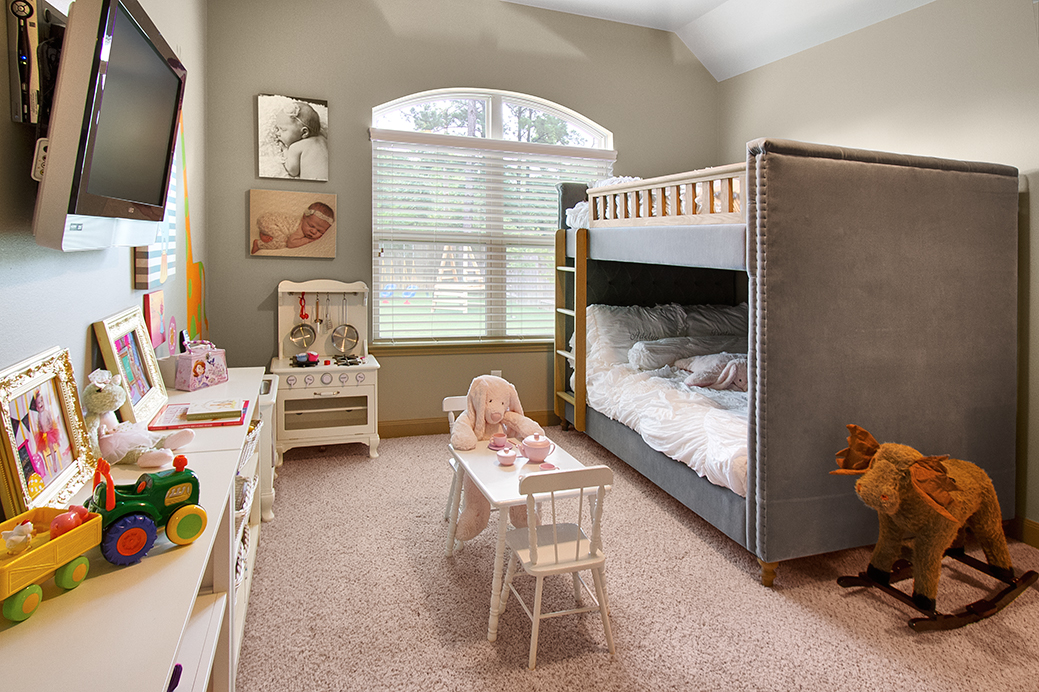 Guest Quarters
Too posh to be simply called a "room," the guest quarters carry the same class and charm found throughout the rest of the home.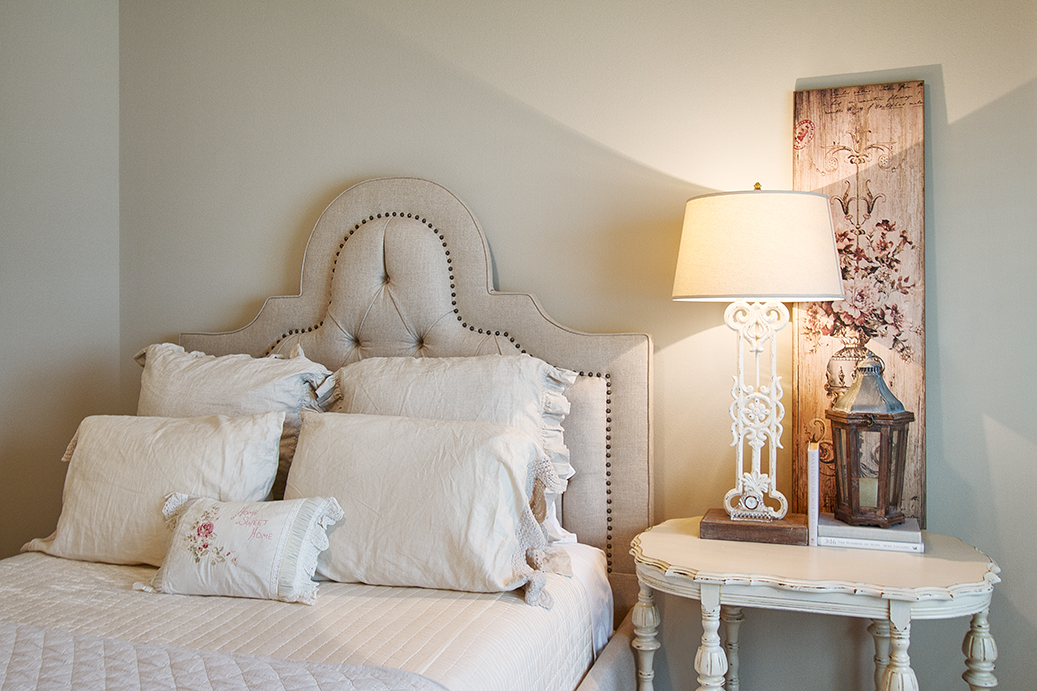 BONUS – Awesome Outdoor Hangout!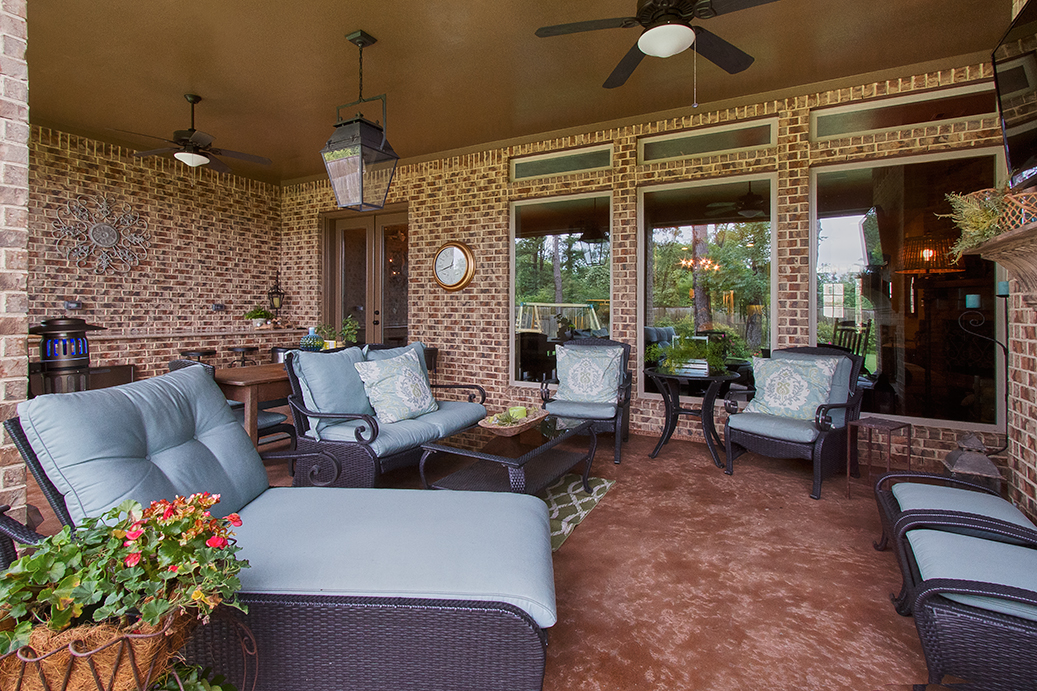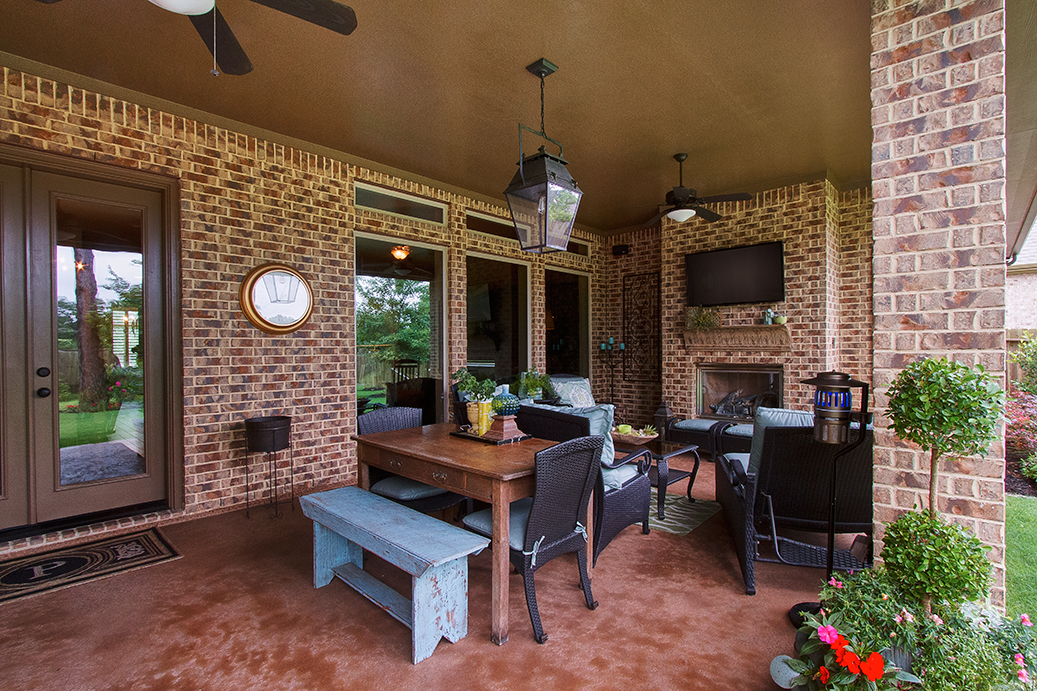 Chandra has long been a loyal customer at Laurie's, both for herself and her clients. Thanks for the home tour, Chandra!
If you want your own home showcased on our blog, you can signup online, or if you'd like to talk to Chandra about a design project- contact her at chandrapeele@gmail.com.