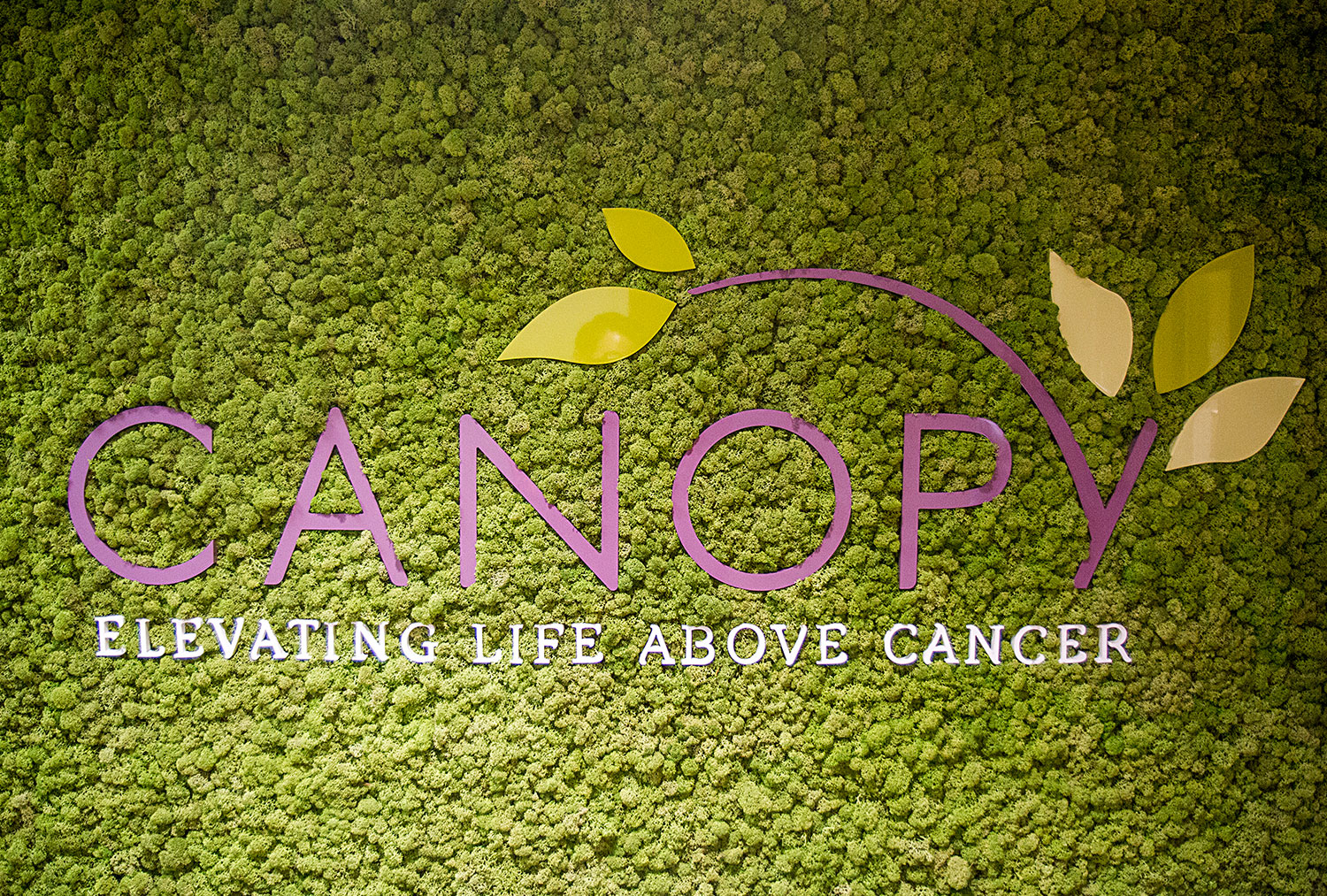 Laurie's is always excited when our décor adds just the right touch to any environment, but when that environment happens to be the Canopy Cancer Survivorship Center, the feeling goes far beyond excitement. That's because the center, which opened July 5 at Memorial Hermann Hospital in the Woodlands, is a gorgeous haven for any and all cancer survivors.
Free Services, Phenomenal Support
Canopy says people become cancer survivors the moment they receive a diagnosis, and you don't even have to even be a patient of the hospital to come into the facility. All survivors and caregivers are welcome to join the support community, where services and activities are absolutely free.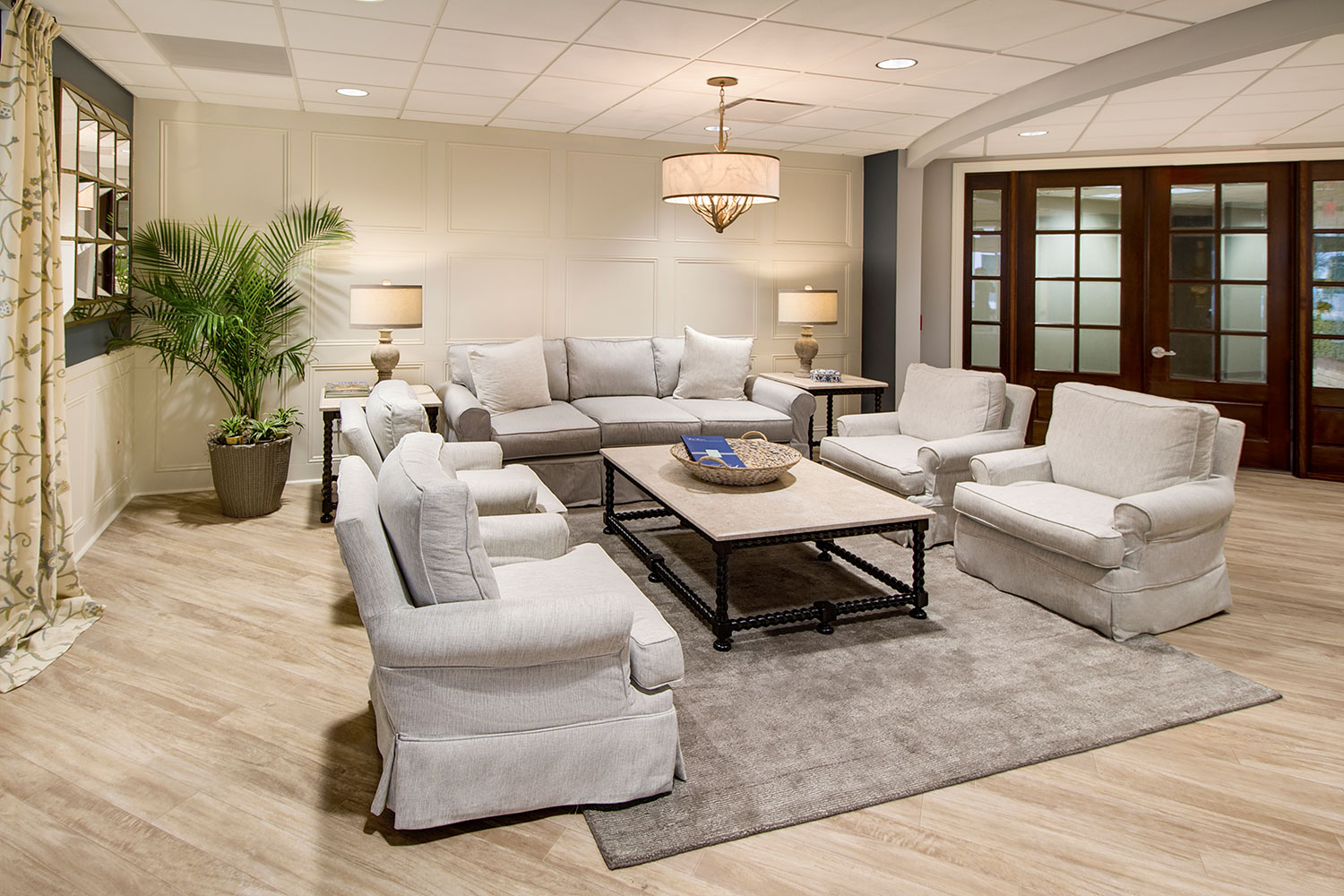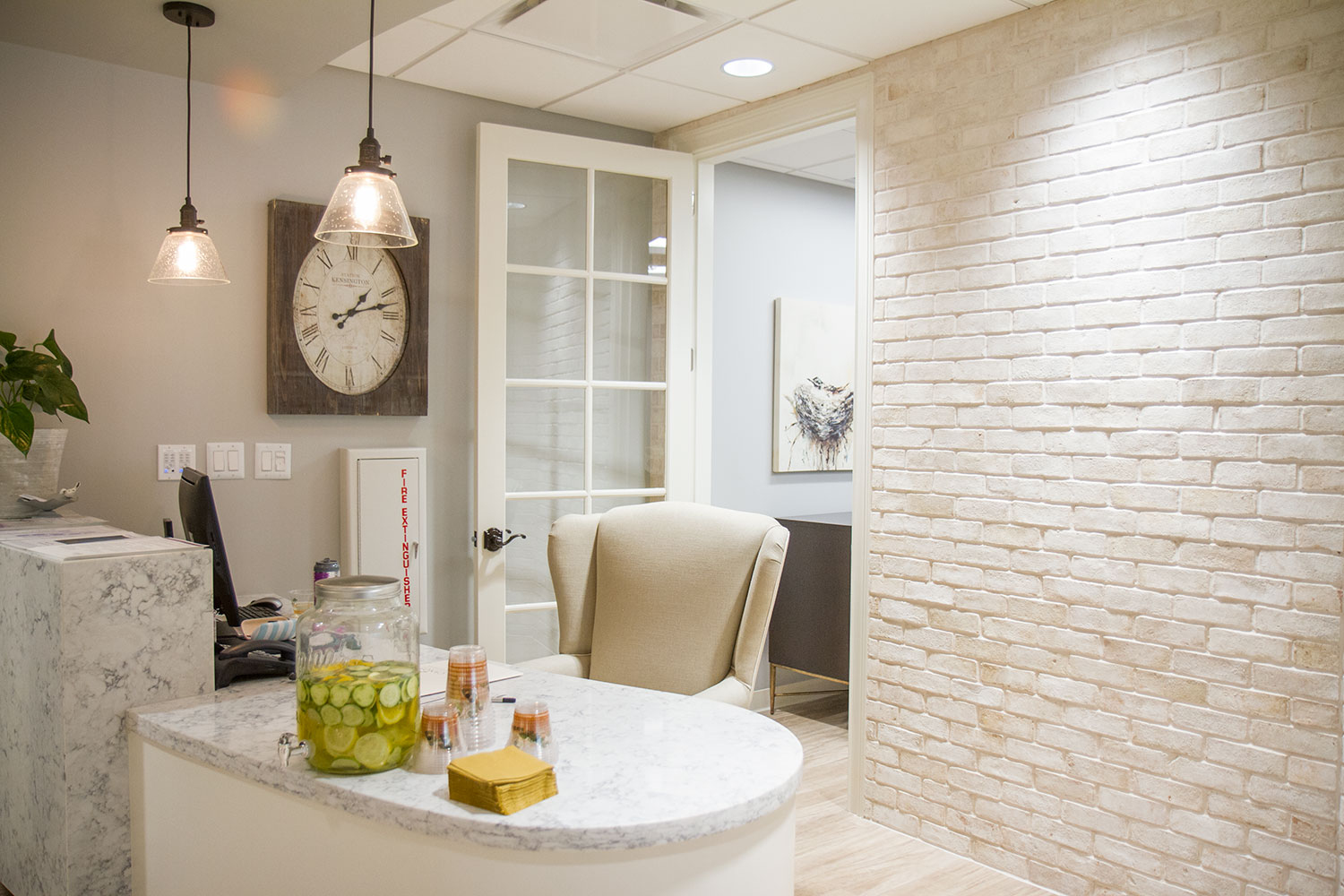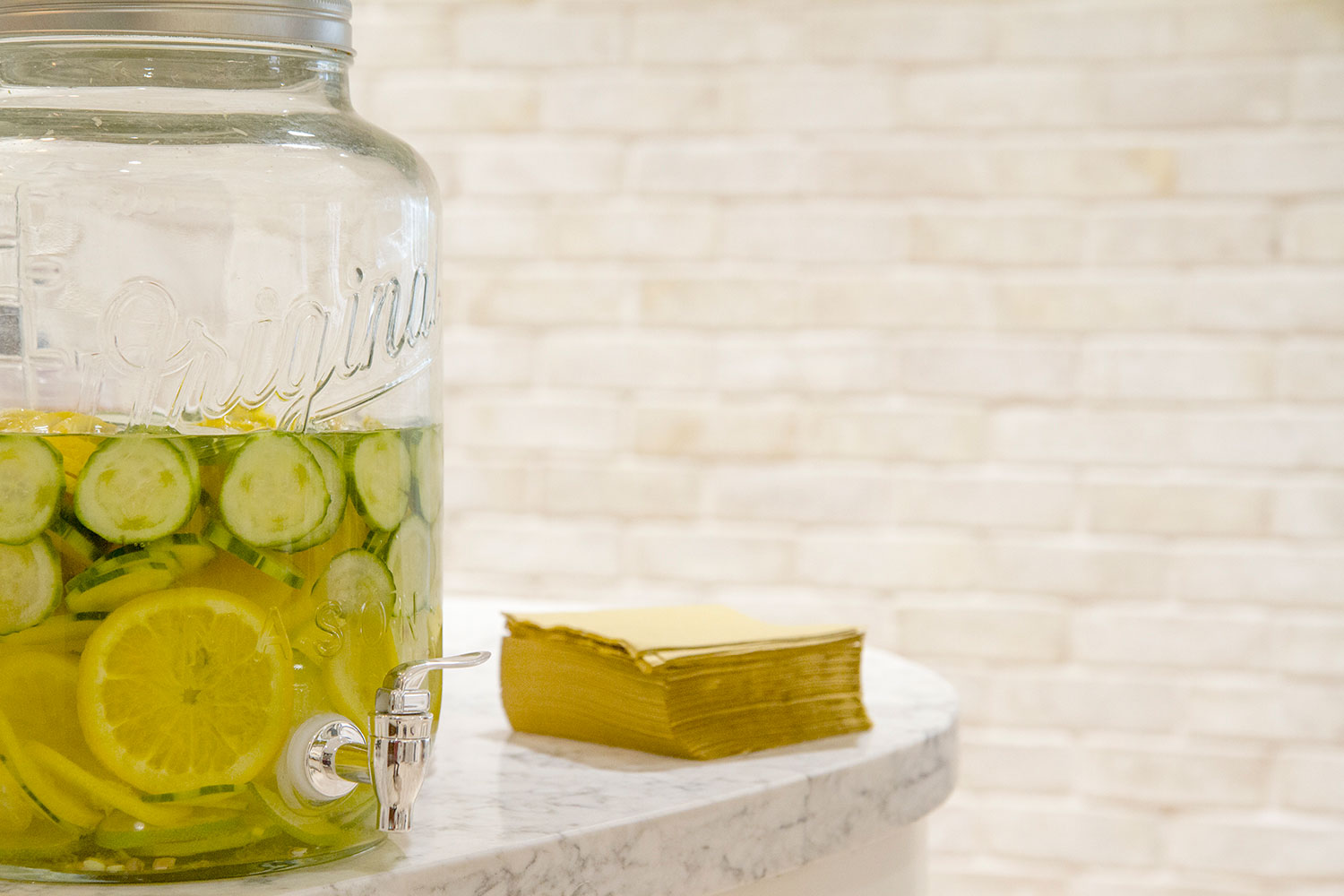 Visitors can take advantage of private counseling, group sessions, an onsite resource library, music, dance, art and other therapies, classes like knitting and gentle yoga, coffee and conversation, and a gentlemen's card game. The center is for men and women to find physical, emotional, and spiritual support. Mentors are available to walk through the shock of recent diagnosis.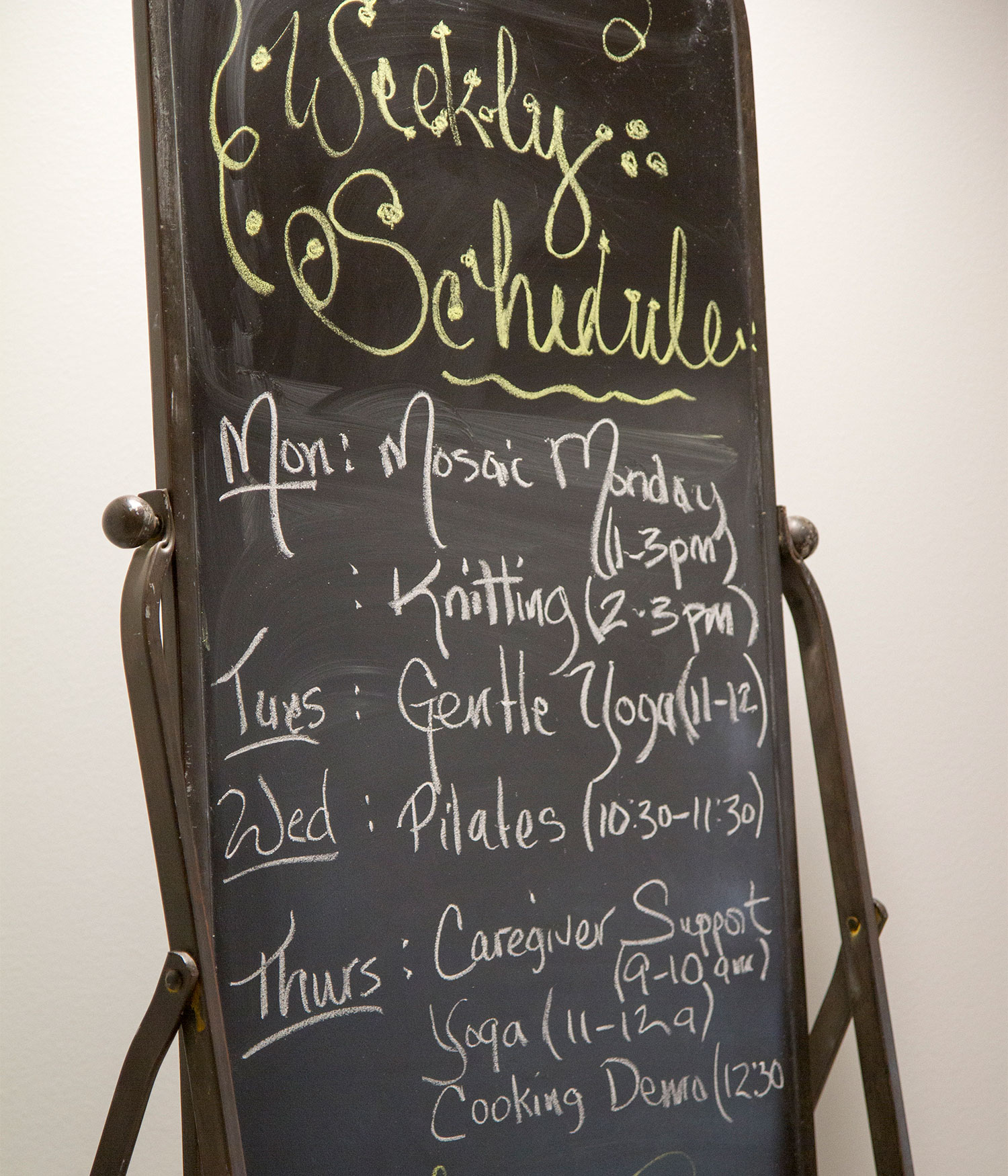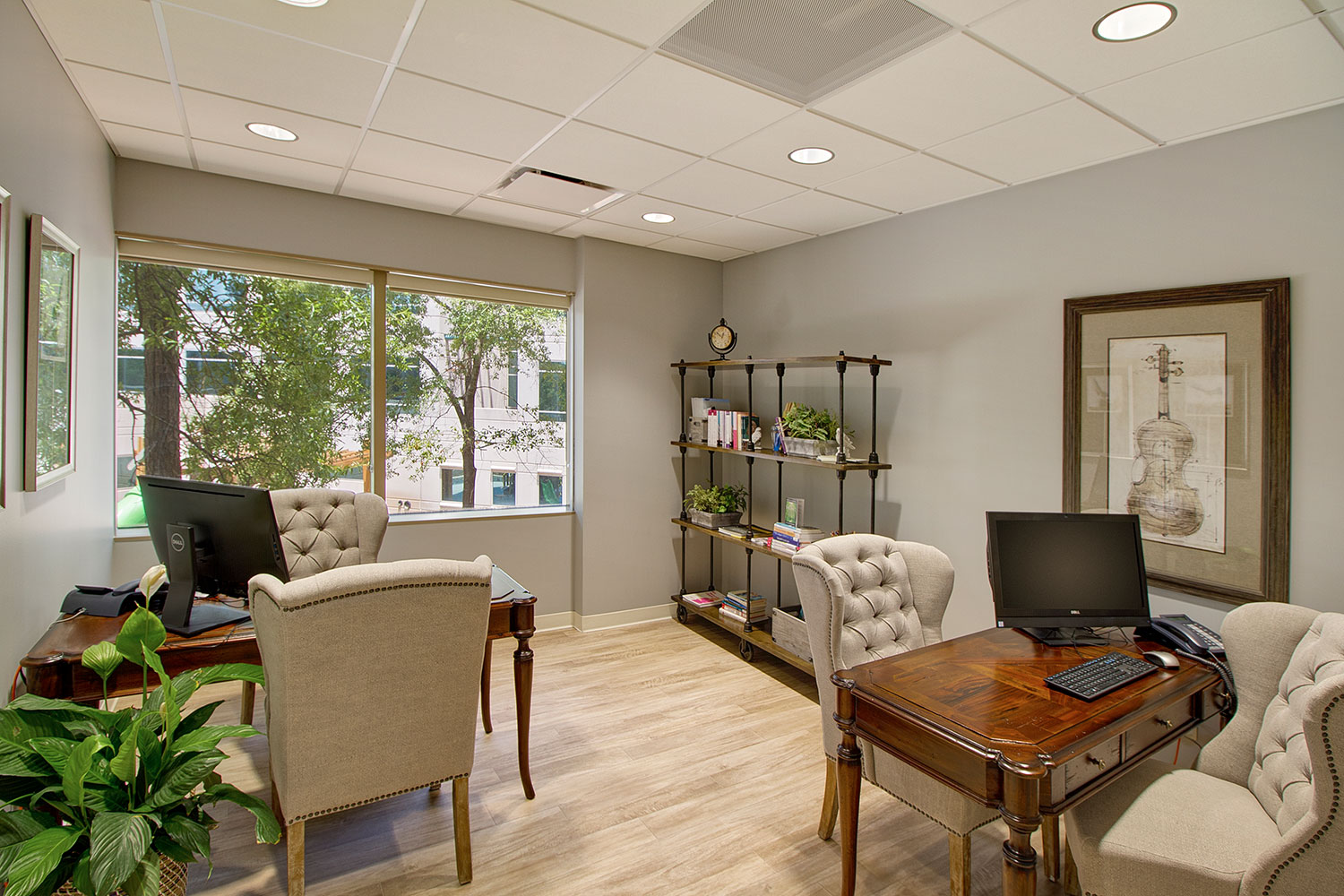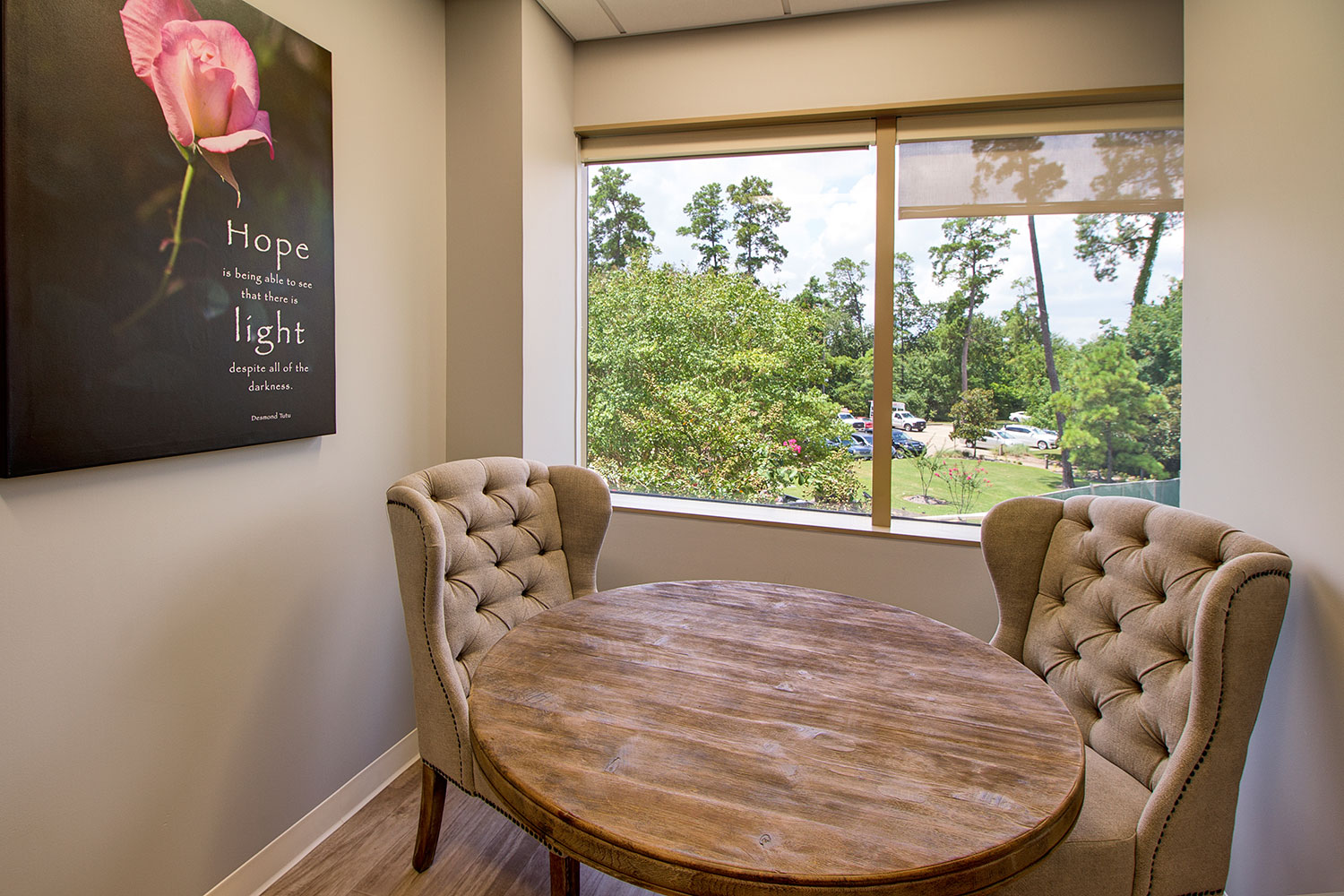 You can certainly understand why we were flooded with a mix of emotions when we were able to donate the furnishings and fixtures to the center. And when you combine Laurie's decor with the incomparable talents of Mary Ross, you've got something really special.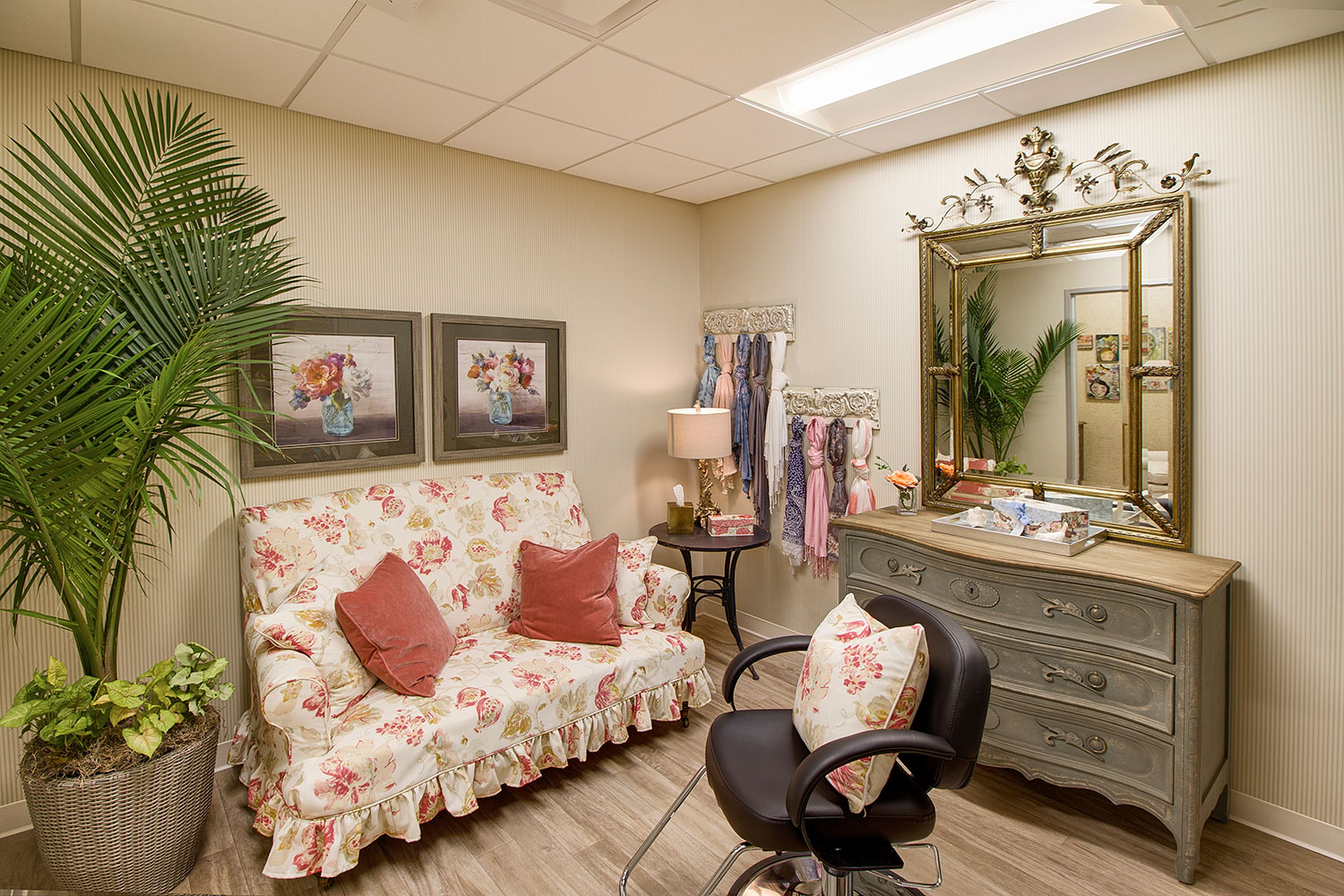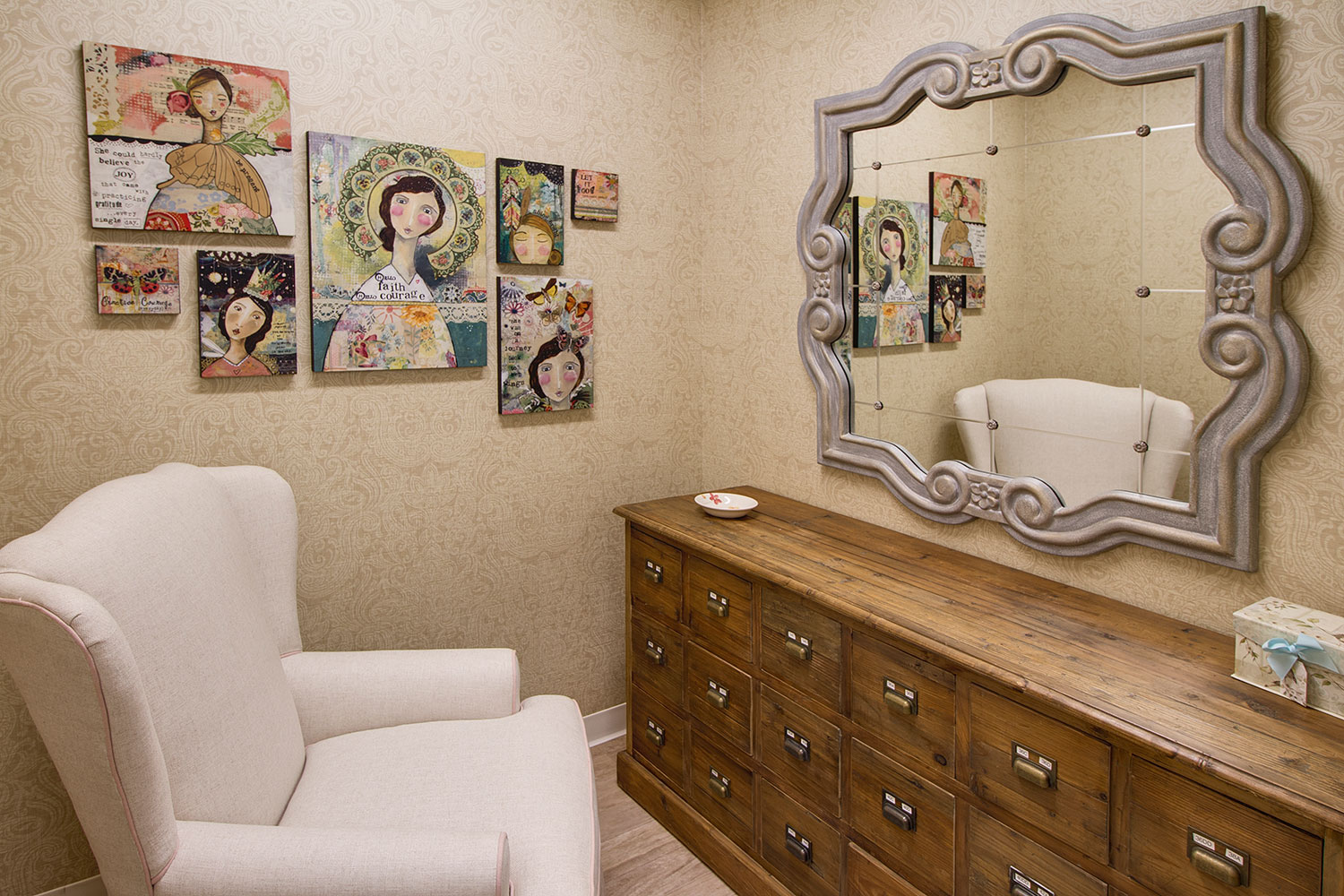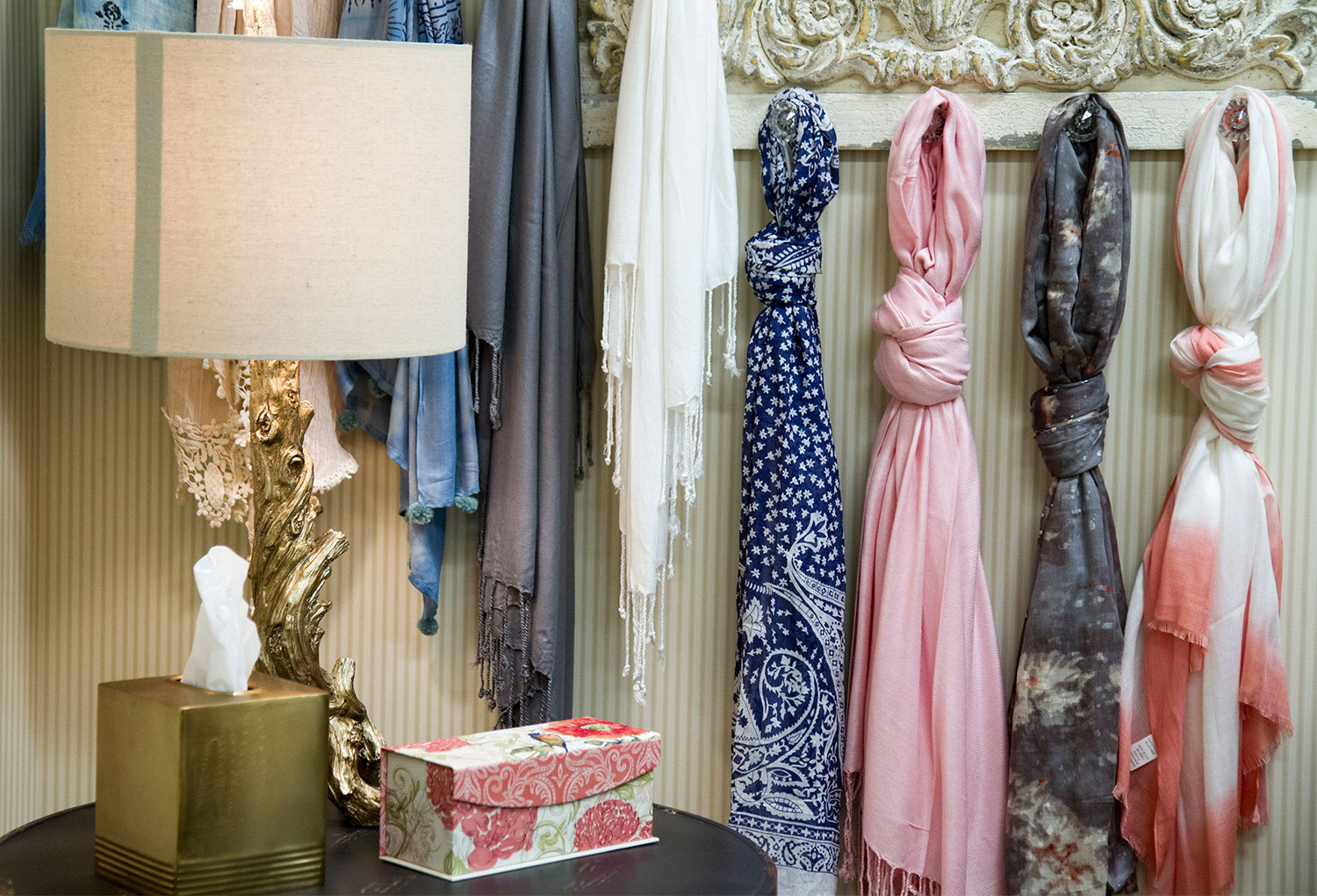 Time, Talent and Vision by Mary
You may remember Mary Ross from one of Aunt Laurie's Home Tours, and the custom home designer is a Laurie's regular. Mary initially agreed to donate her time and talents to create a floor plan for the center, but she had a vision for it to be more.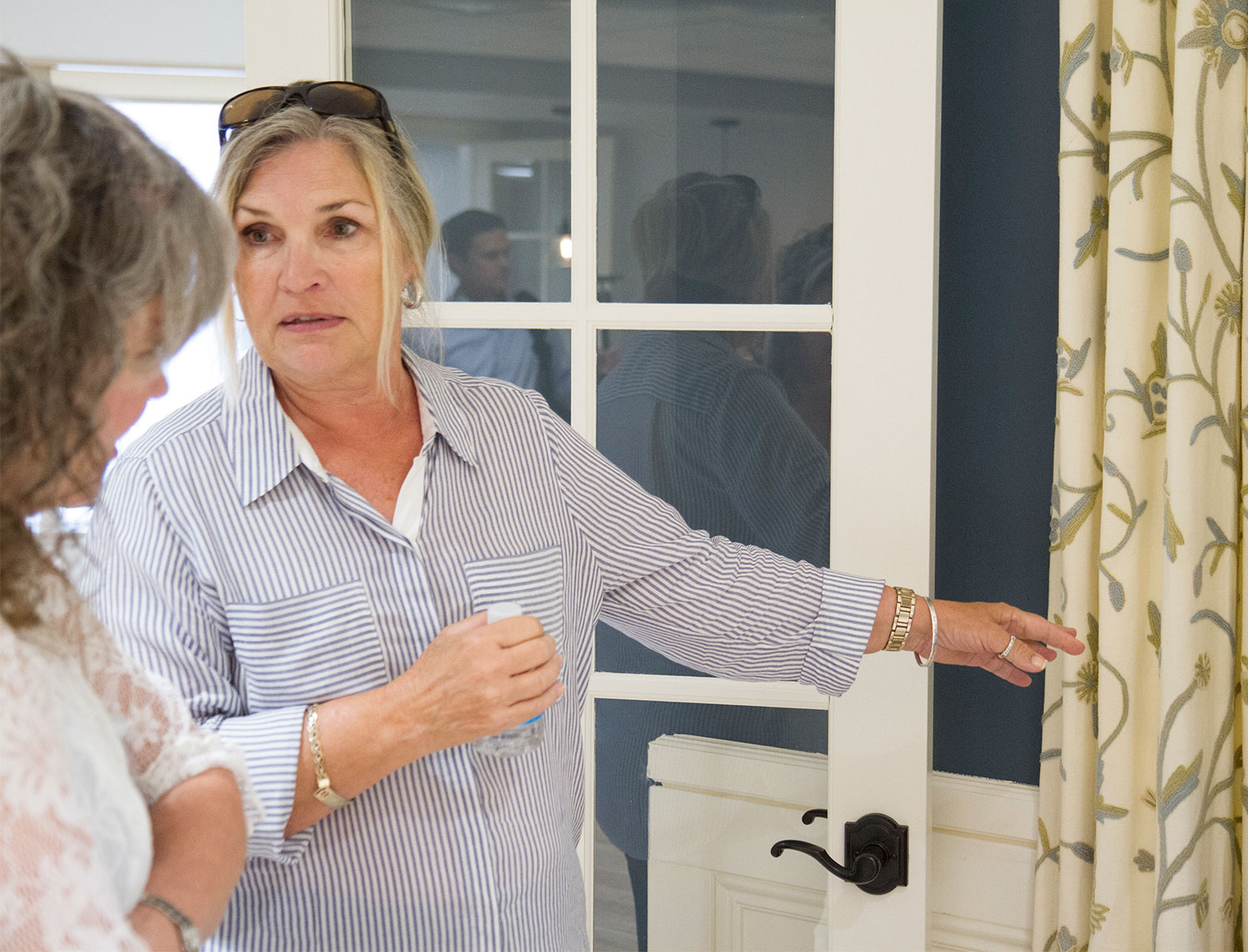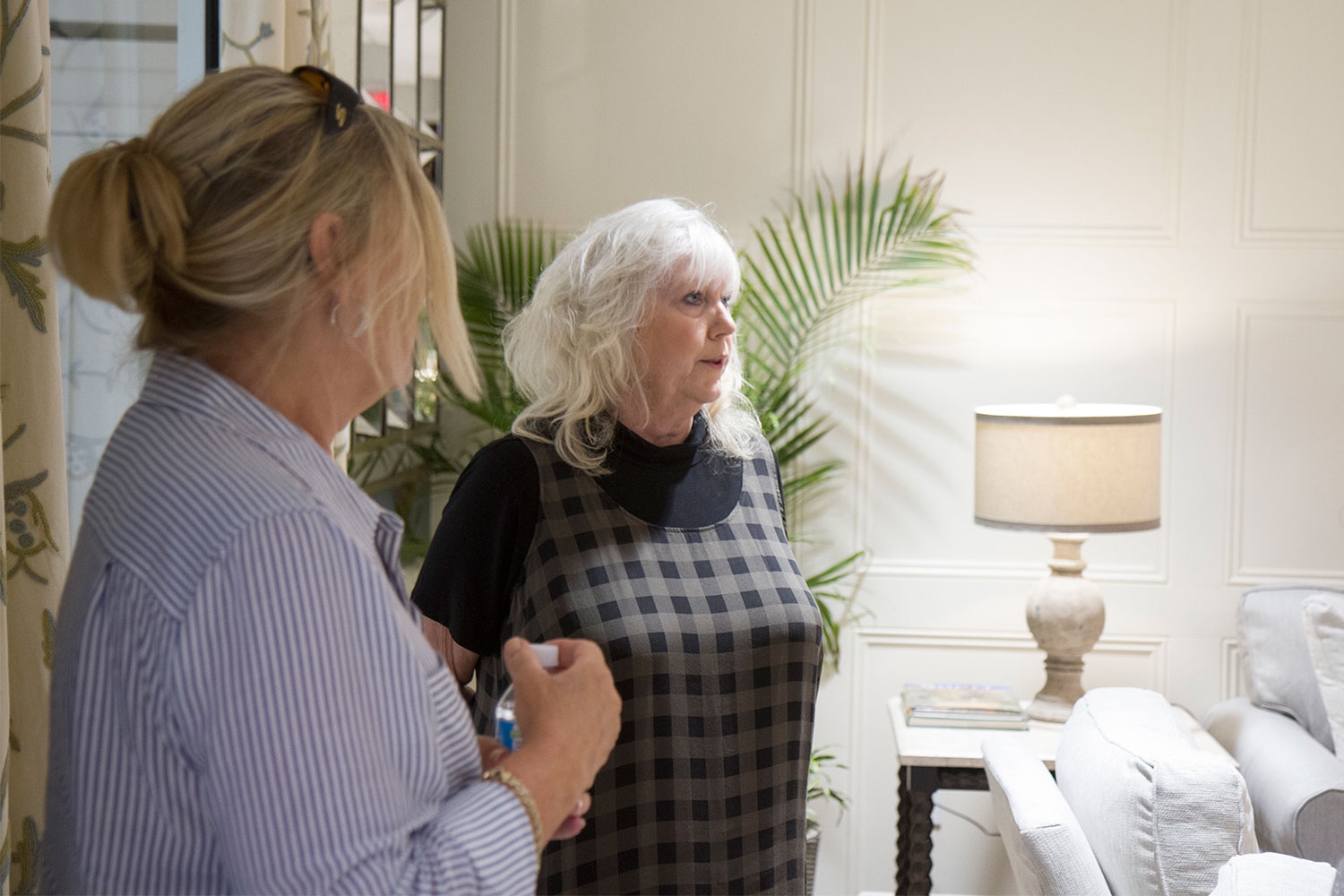 As the photos illustrate, Mary's visions are known to pan out into a glorious reality. From the chic classroom kitchen to the cozily couched community room, each area of the center boasts its own unique feel. The center as a whole exudes a sophisticated yet comforting vibe, coupled with a wholly welcoming charm.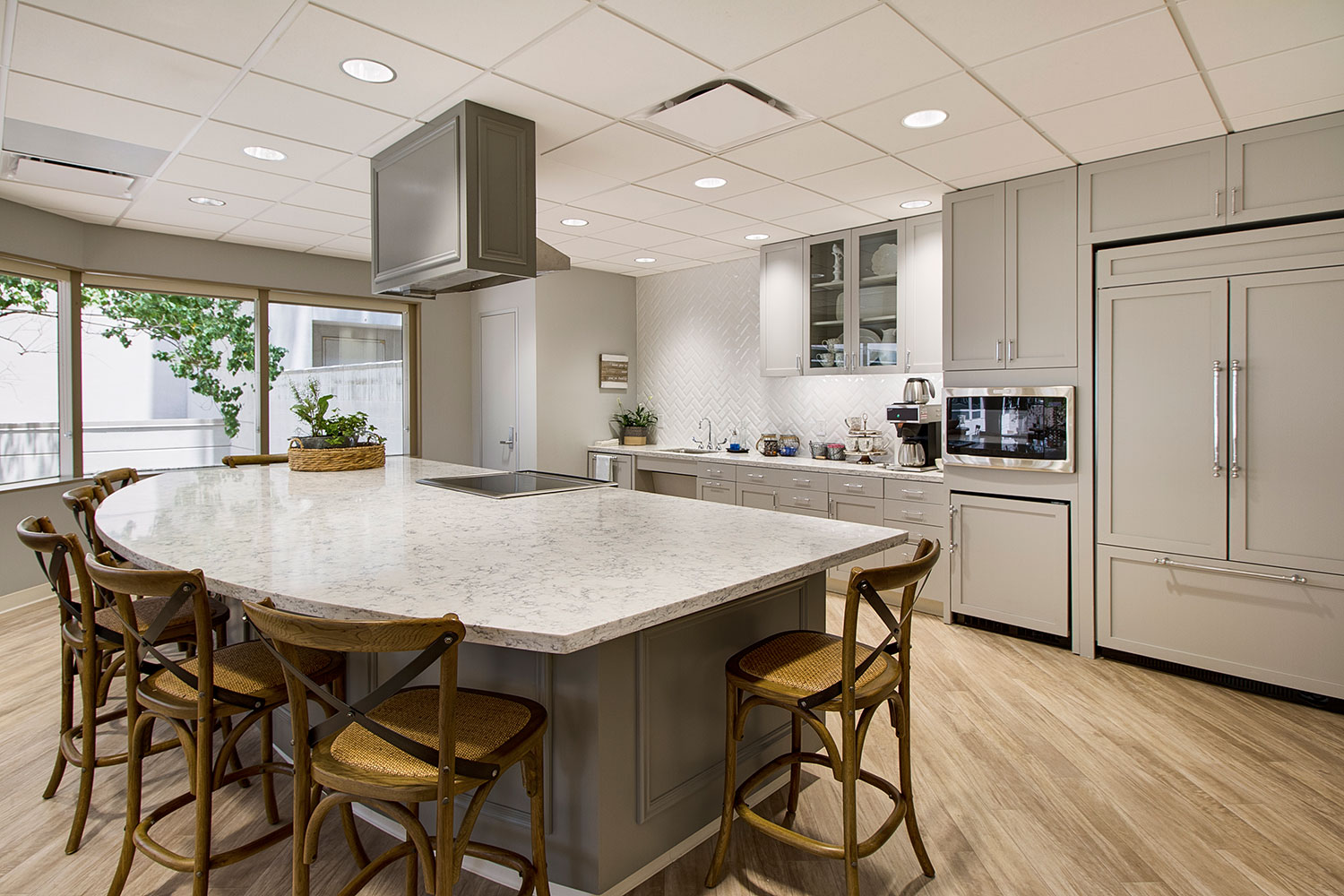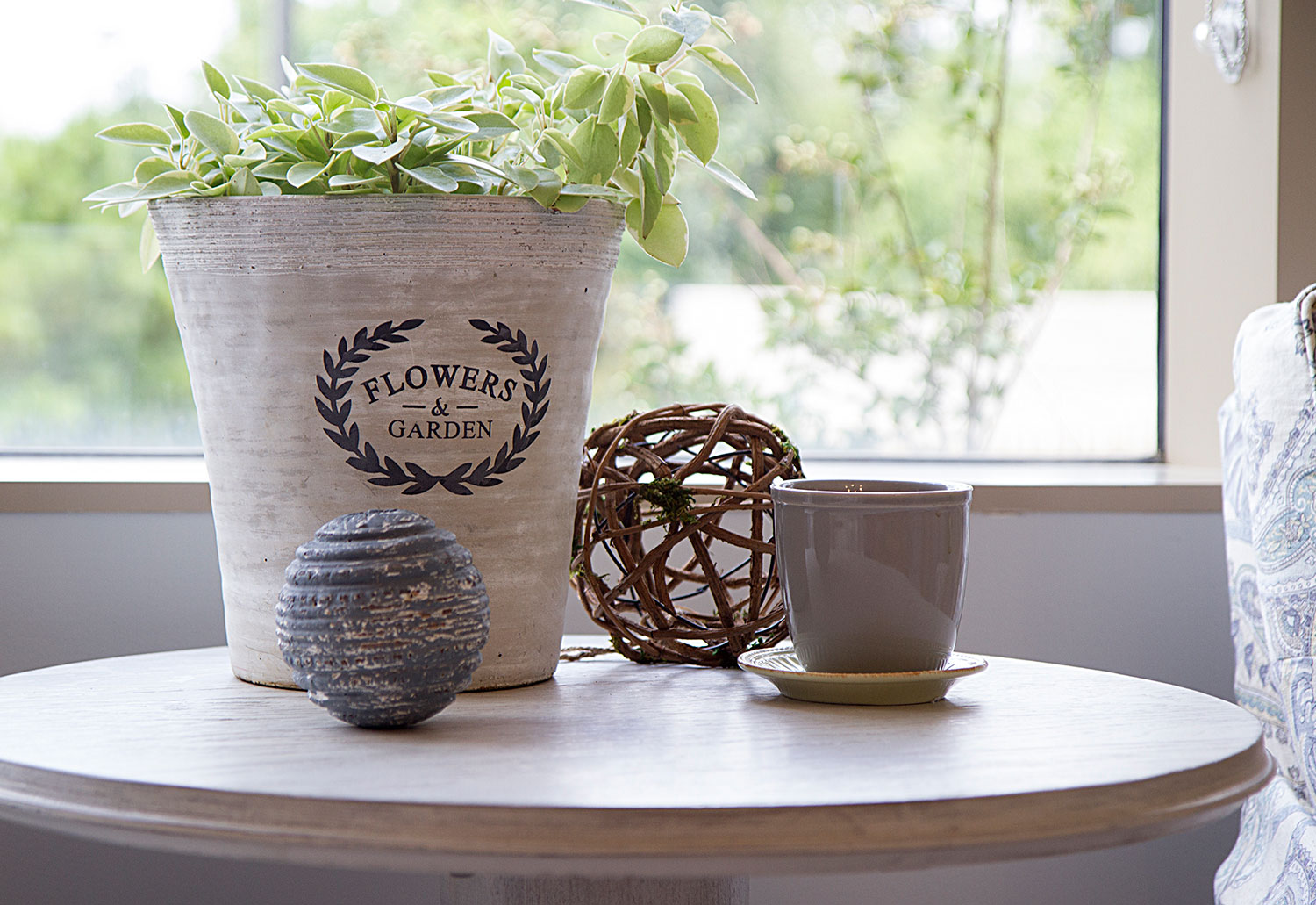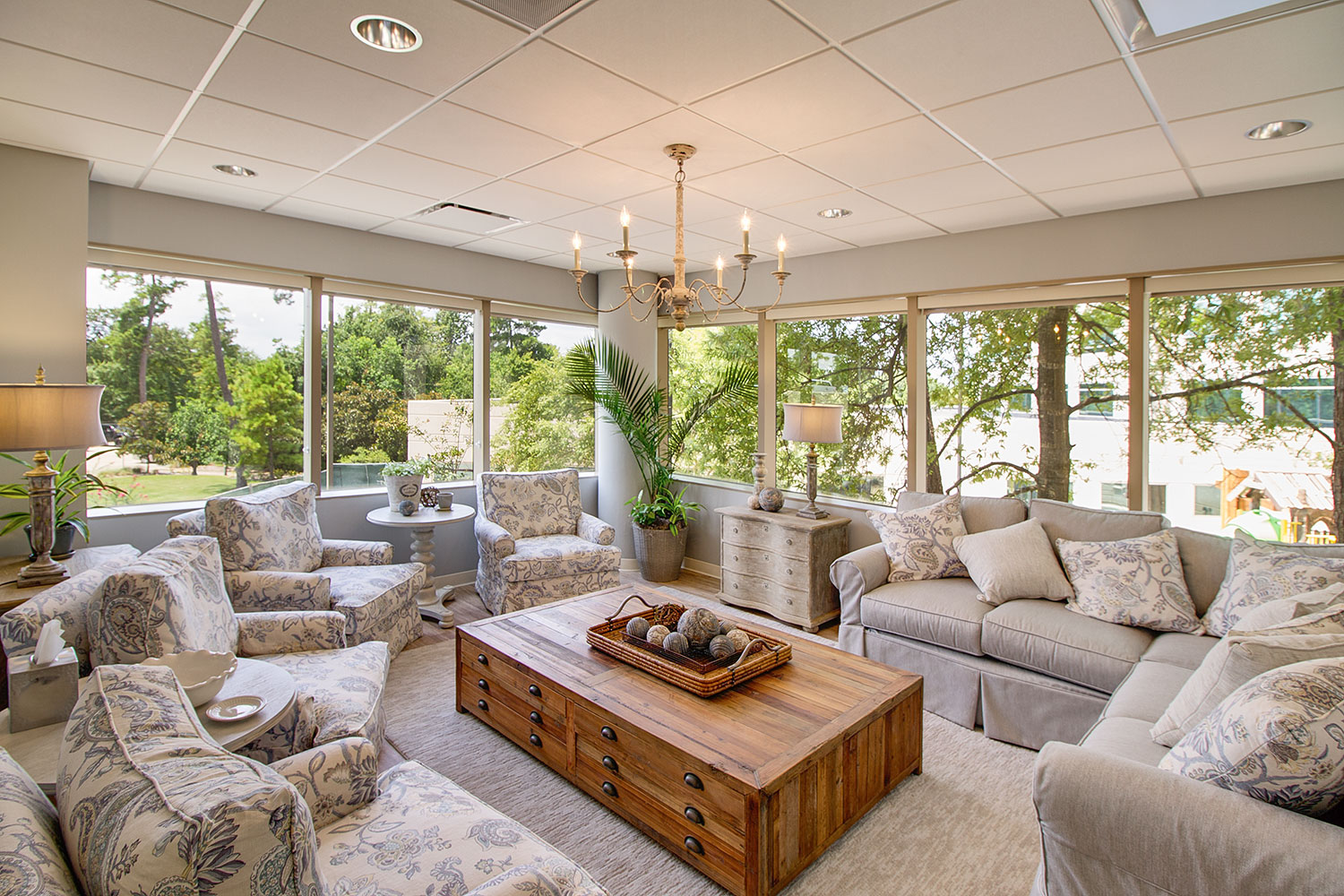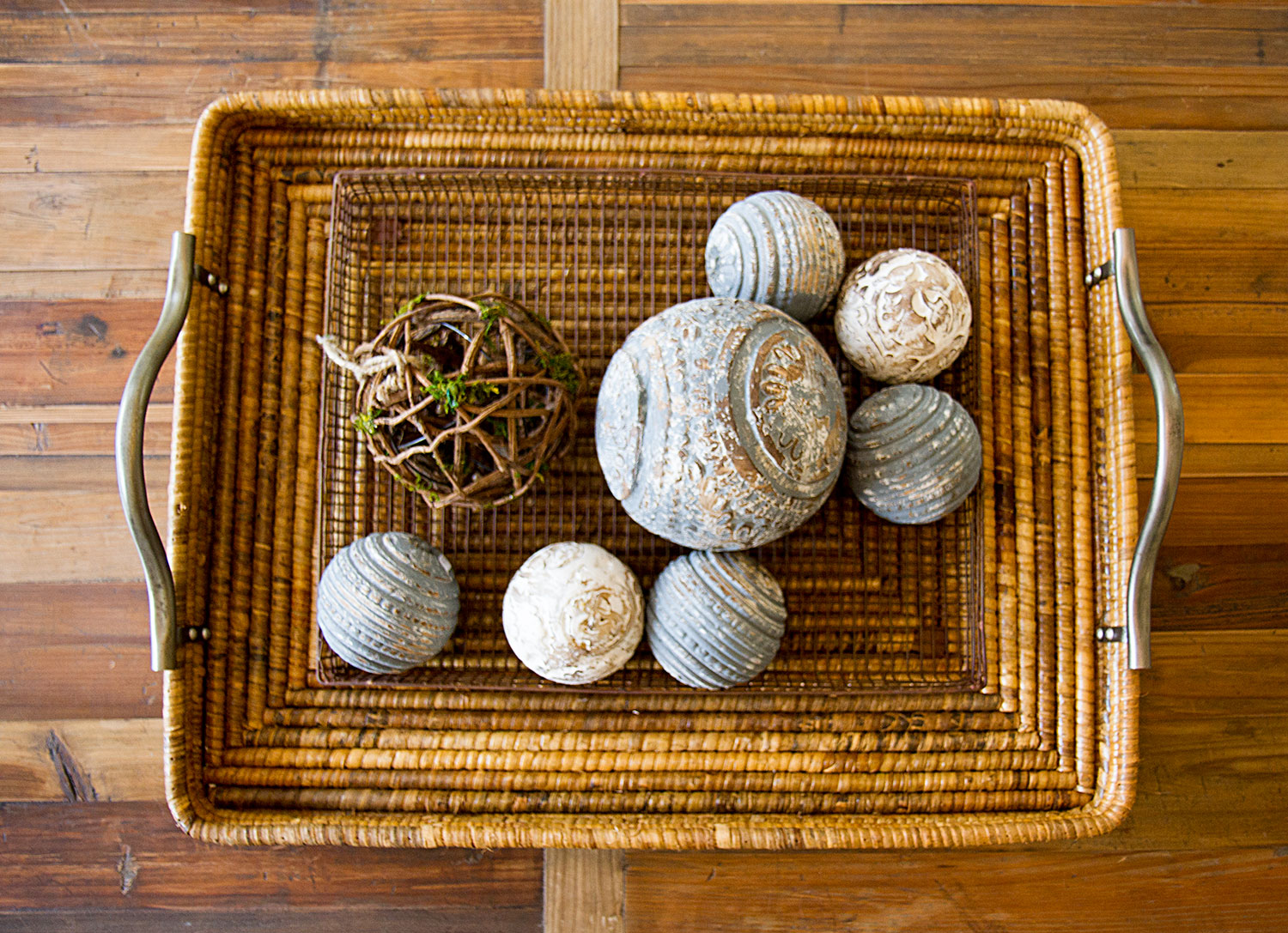 Heartfelt Everything 
That welcoming charm is expanded even further through Canopy's facility coordinator Amanda Poole. She truly has a heart for caring. Before coming to Canopy, Amanda spent time working with non-profit programs overseas. She spent one year living and working with orphans in Zambia, followed by two years in South America doing the same.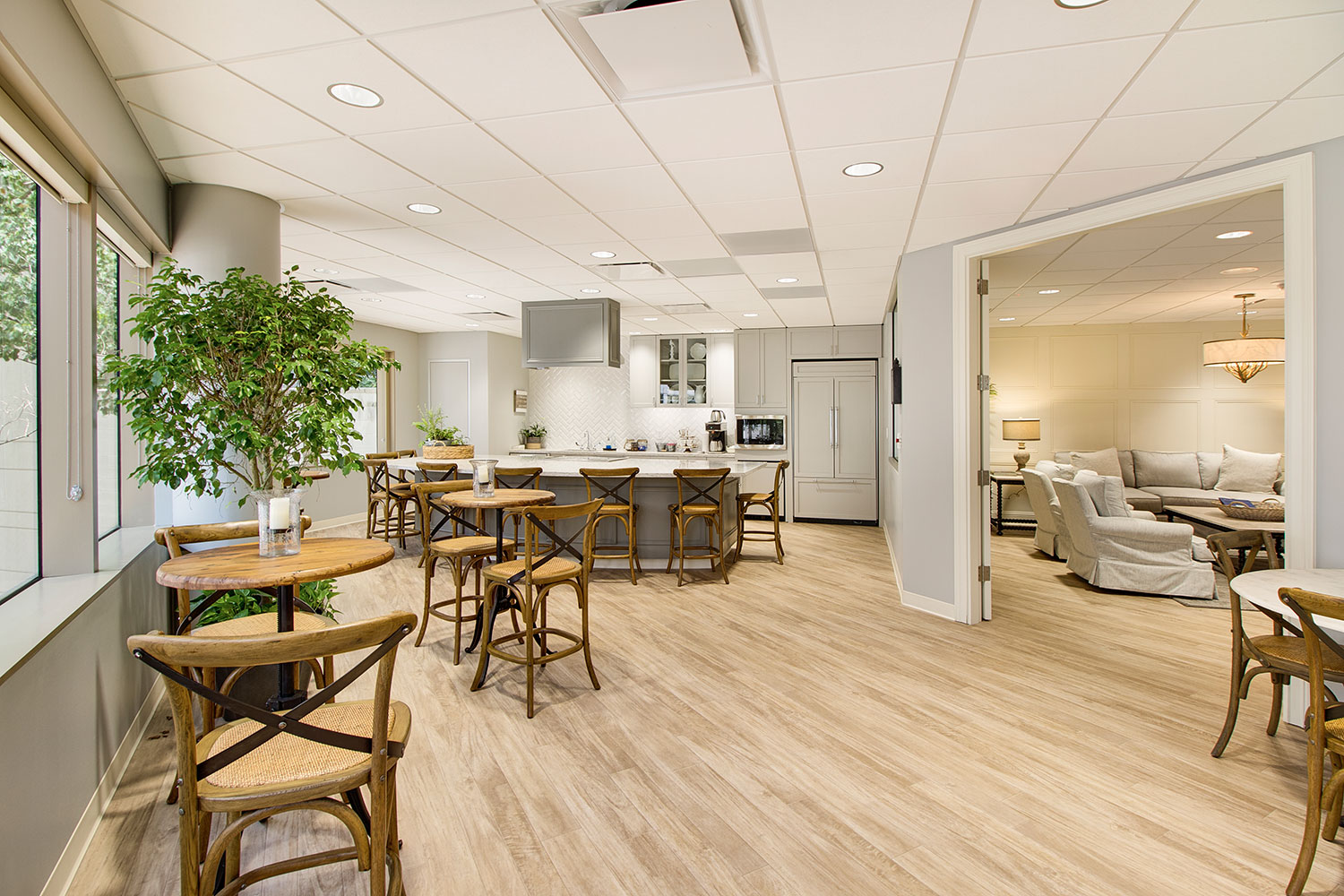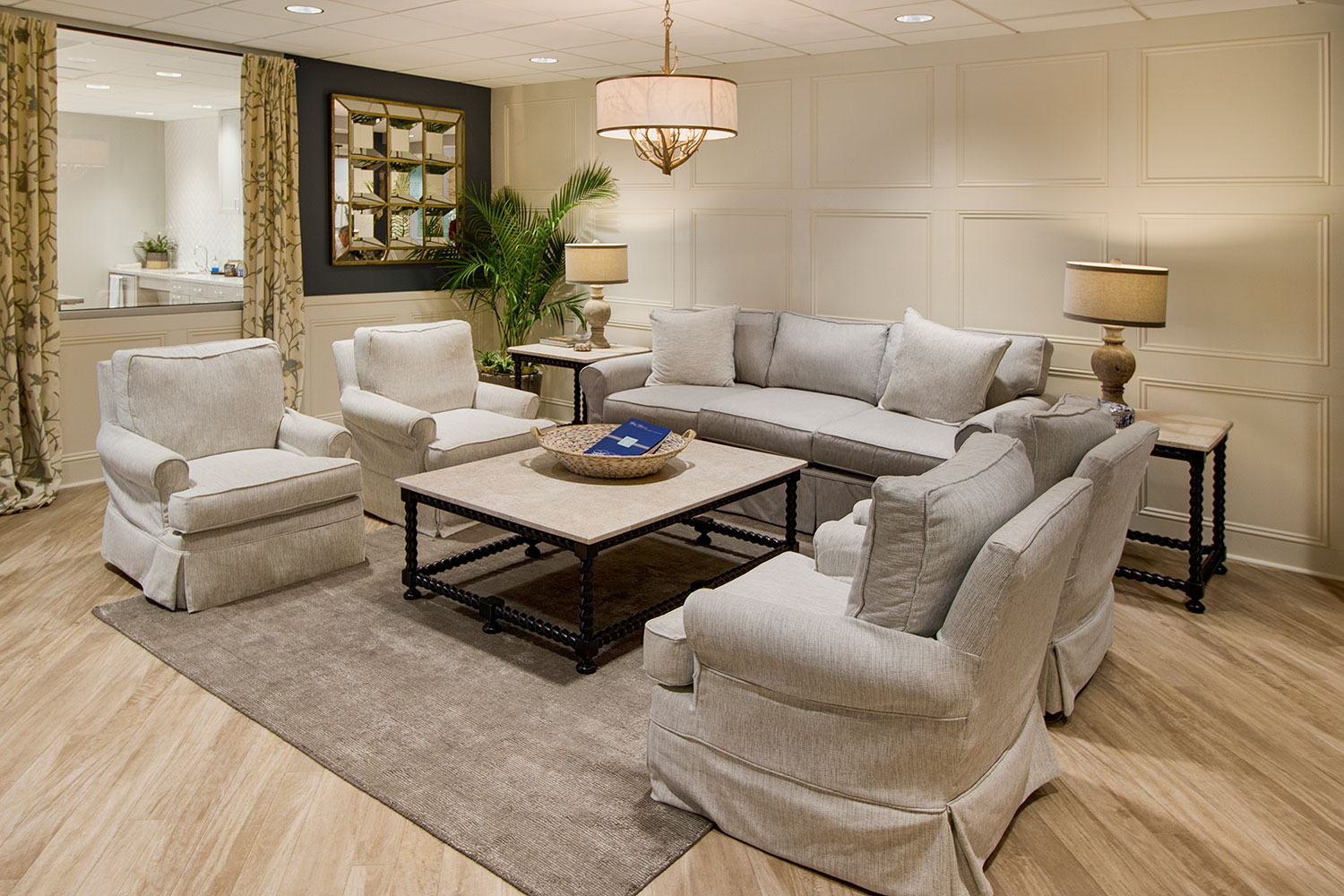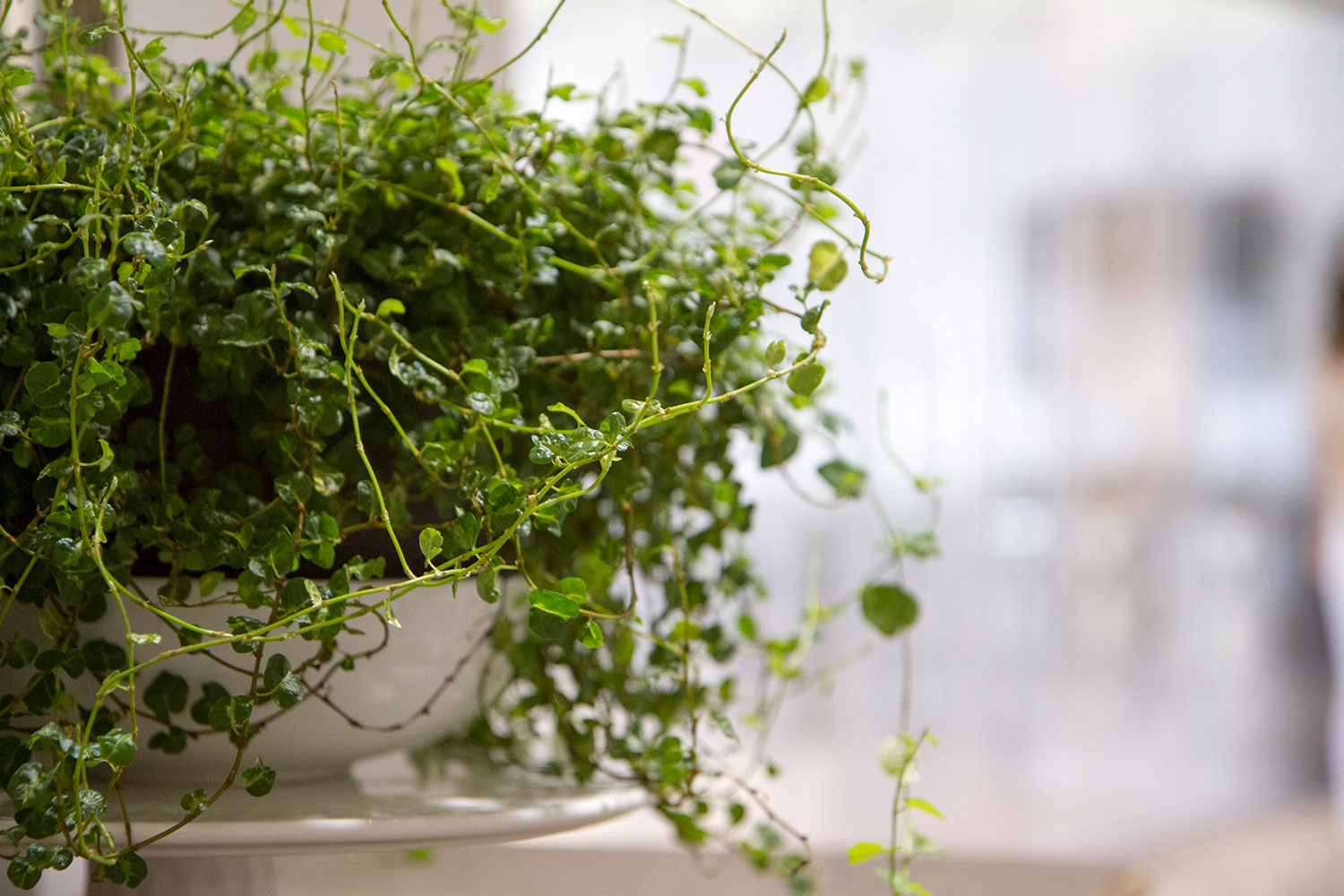 Combine Amanda's caring nature with Mary's talents, mix in a compassionate staff, enriching activities, and a powerful support network, and you get the overall feel of what Canopy is all about.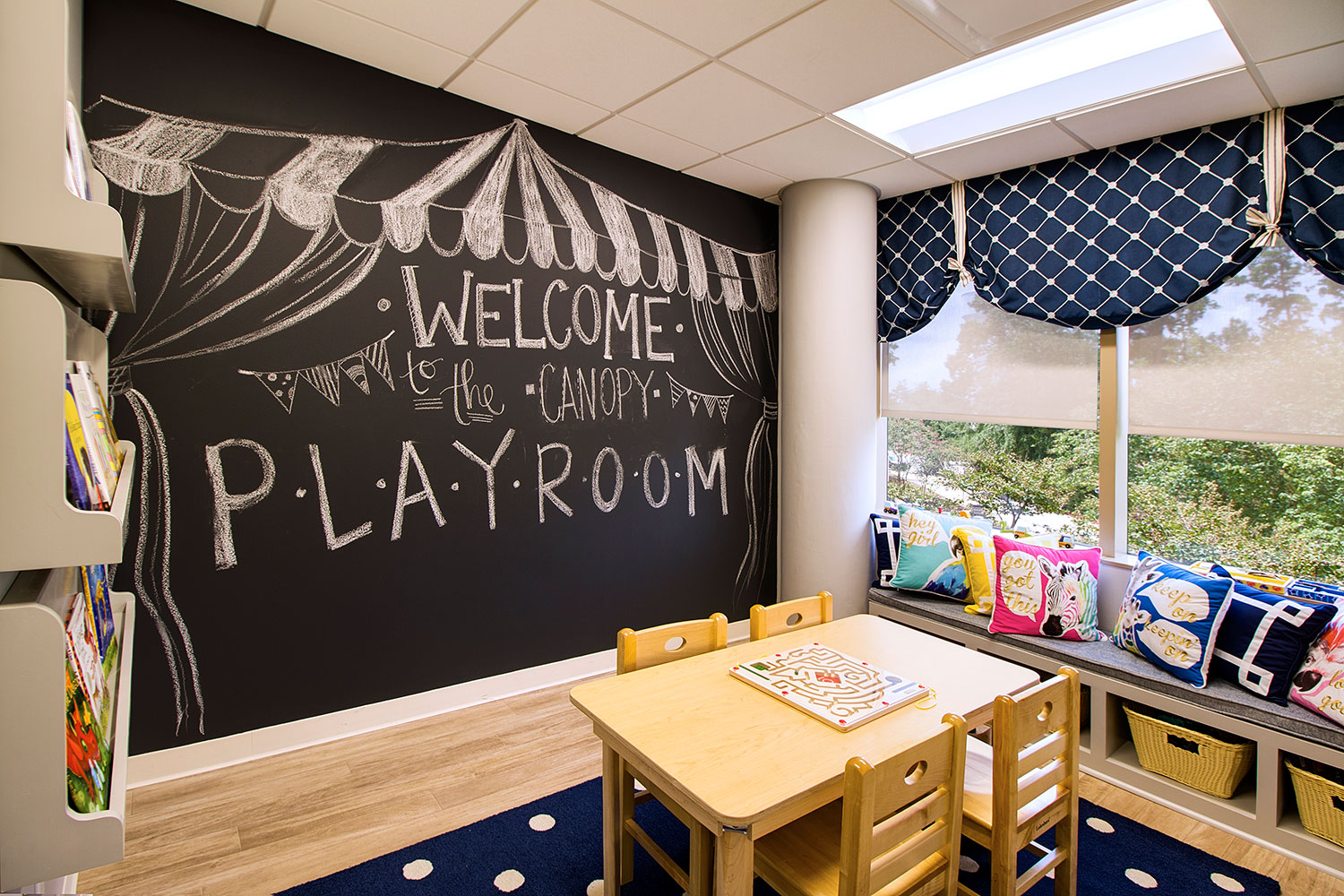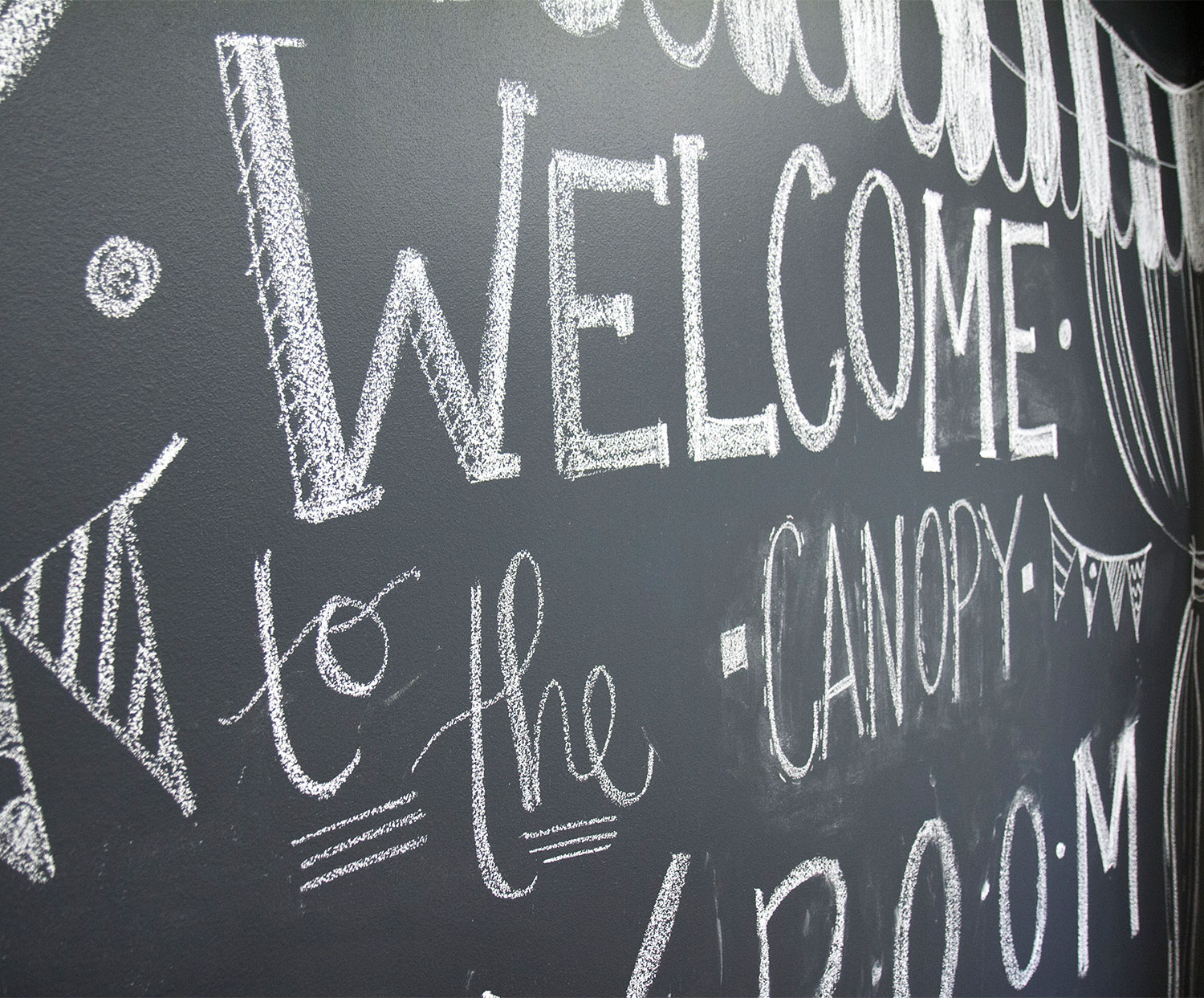 If you would like more information, would like to volunteer (front desk help needed), or would like to become an advocate (church and other groups welcome), contact Amanda at 713-897-5938.