Brenda Larson's home marks an official first on our Aunt Laurie in Your Home Tour. Brenda is the first person who loves her existing furniture and Laurie's stuff so much that she actually sawed down part of her house to make sure the furniture would fit!
OK, she didn't really saw down part of her house. She sawed off part of the mantle. And the mantle was cut to ensure her custom furniture nestled neatly next to it. 
[jwplayer mediaid="53945″]
Brenda designed her new home herself, and she's been living there for about three weeks. She was thrilled to start her interior decorating with a truly empty palate – which she quickly filled with Laurie's art, cabinets, bookshelves, doodads, pillows and furniture.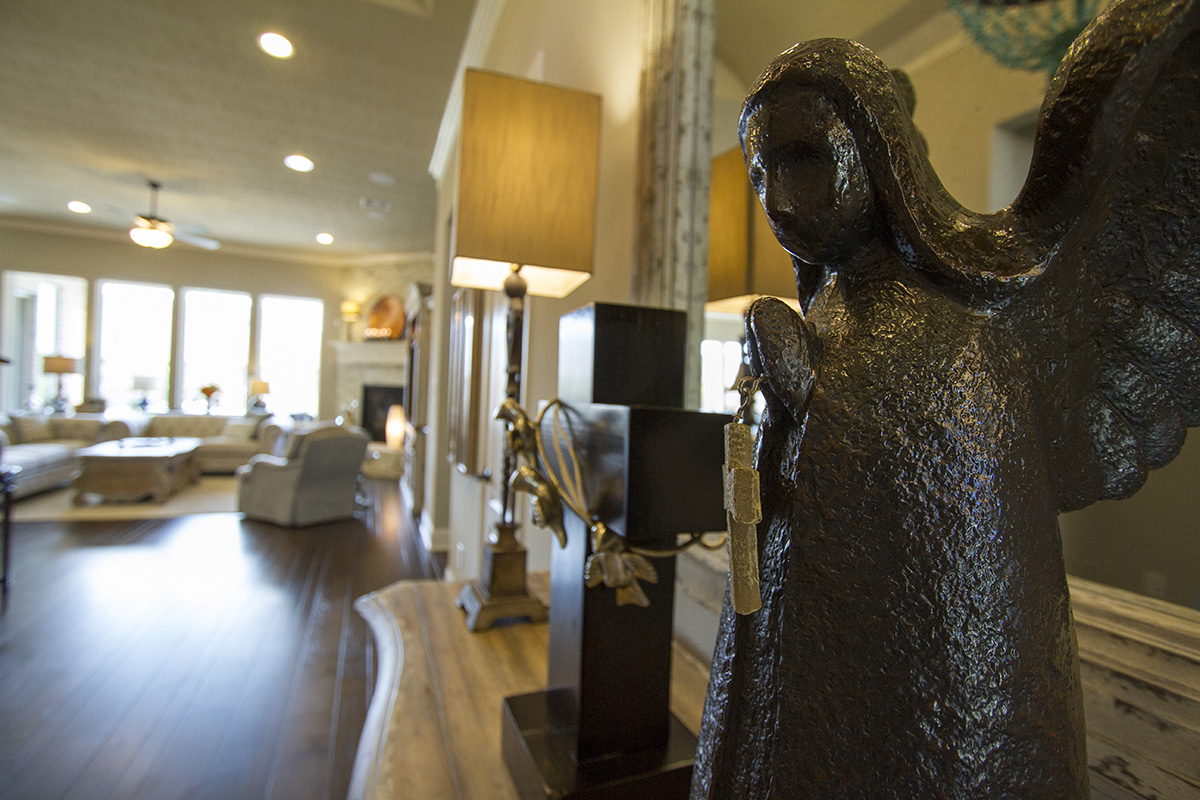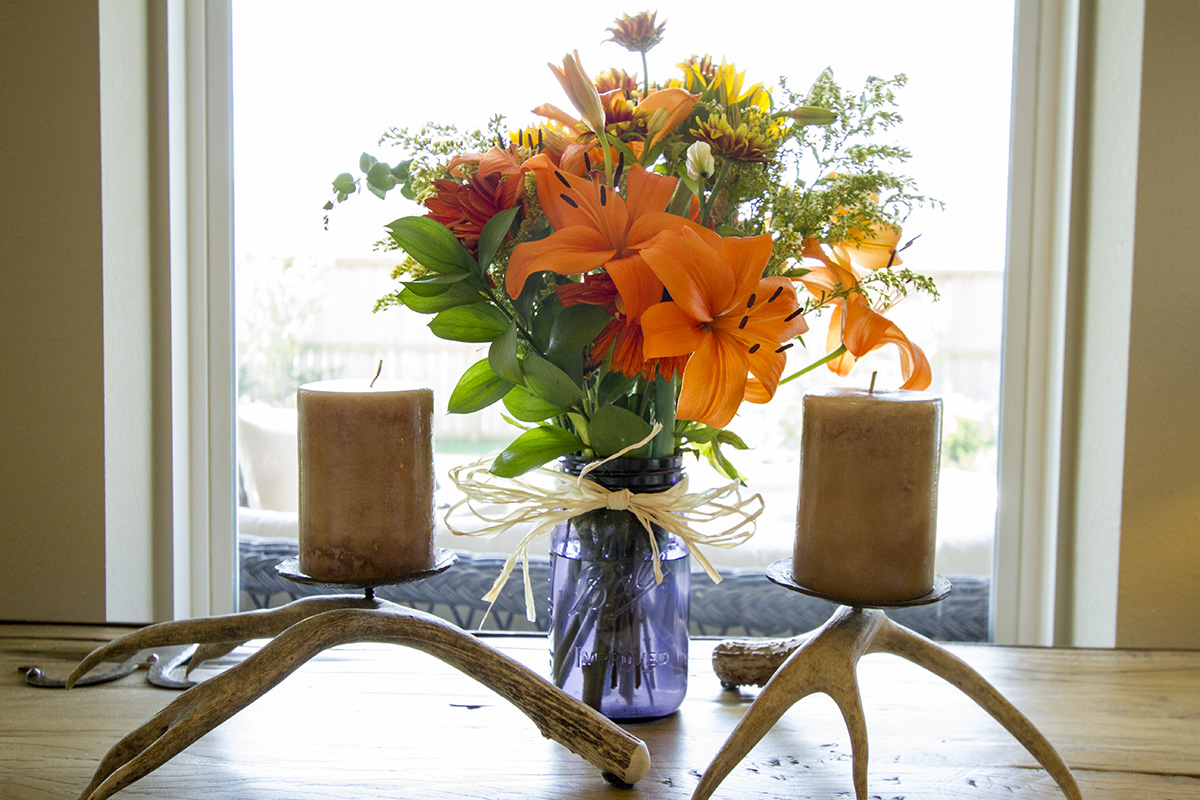 The overall vibe of Brenda's new home is one of cozy elegance. Just ask Jake, her Yorkshire terrier. Jake has taken very nicely to his new abode, and when you follow us through the Aunt Laurie tour you'll easily see why.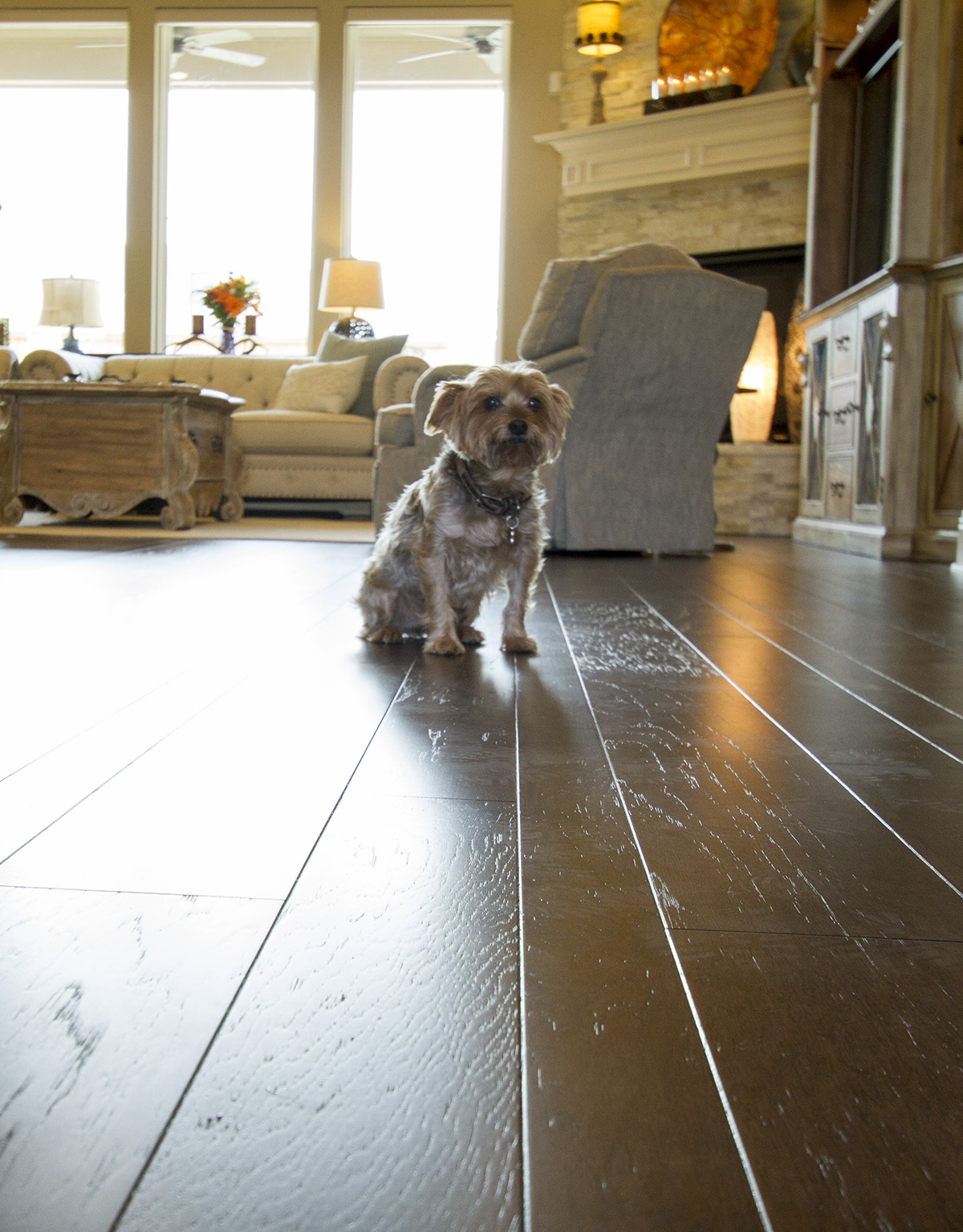 Music Room
The music room may be Brenda's favorite, particularly since she started guitar lessons this summer. The art in the room is from Laurie's, although we can't claim the guitar.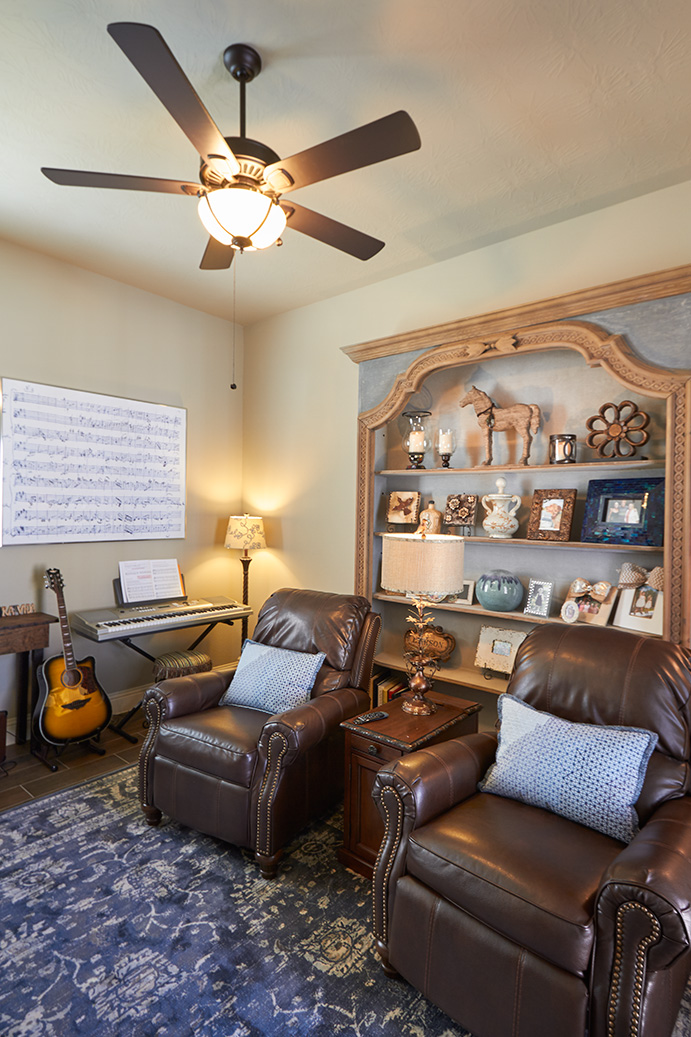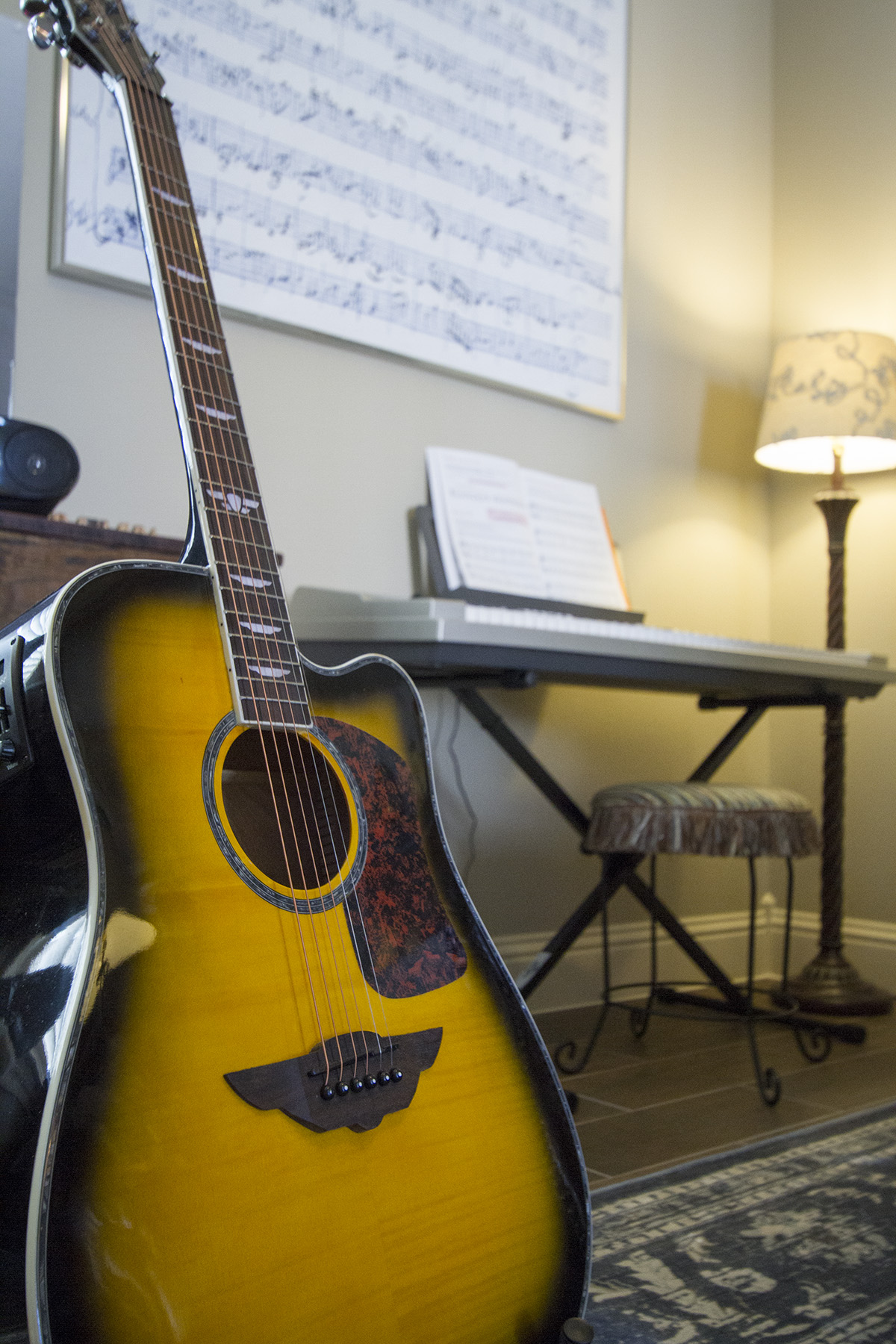 Living Room
Nearly all the living room furniture is from Laurie's, as is the Jan Barboglio glassware on the couch-side table.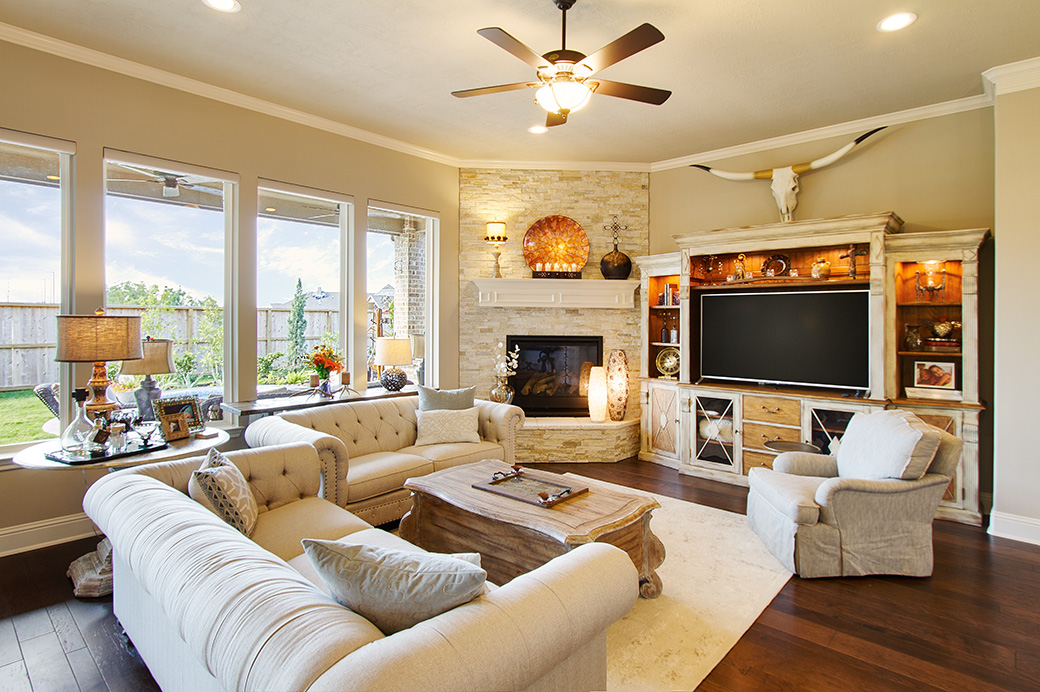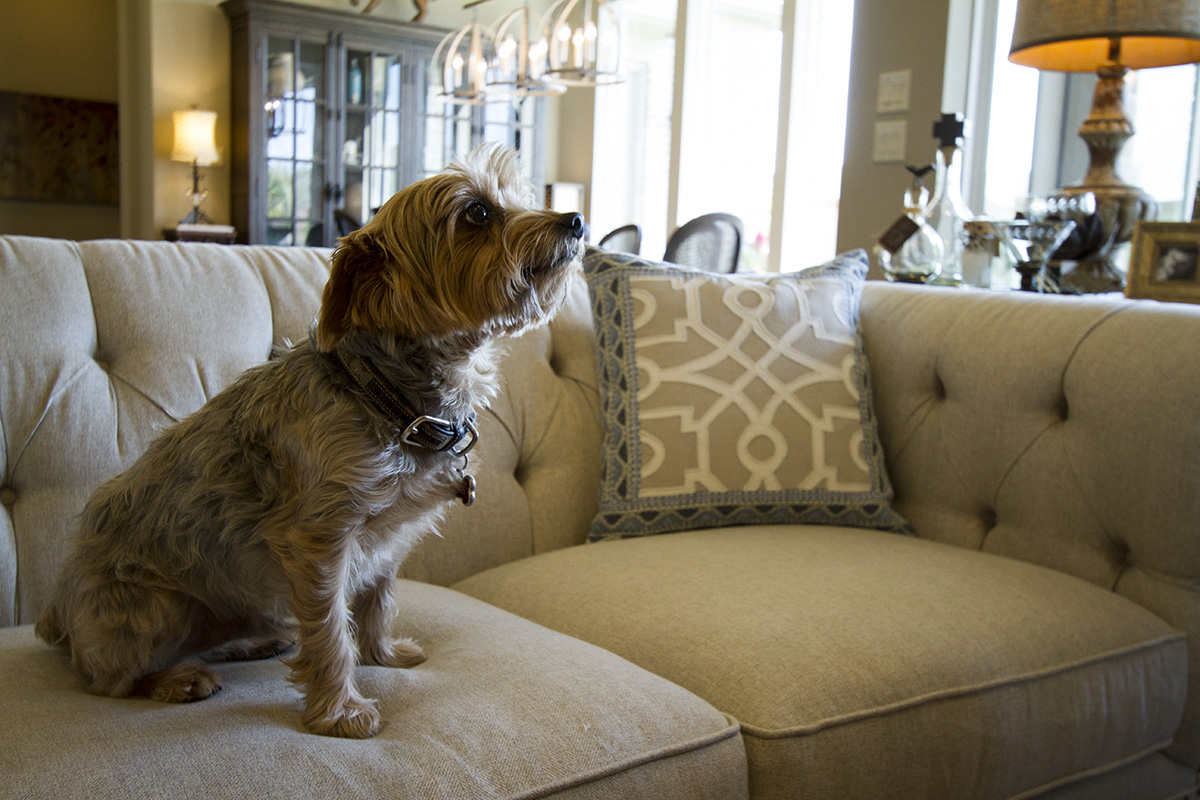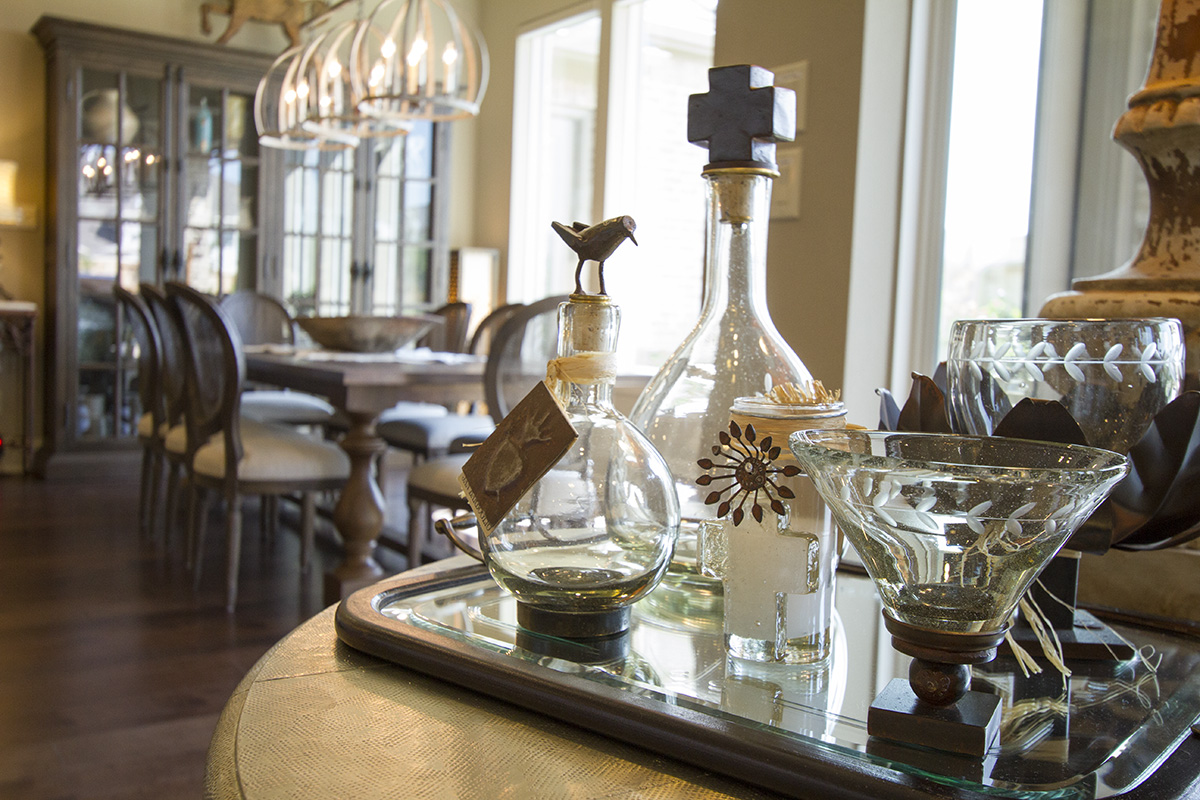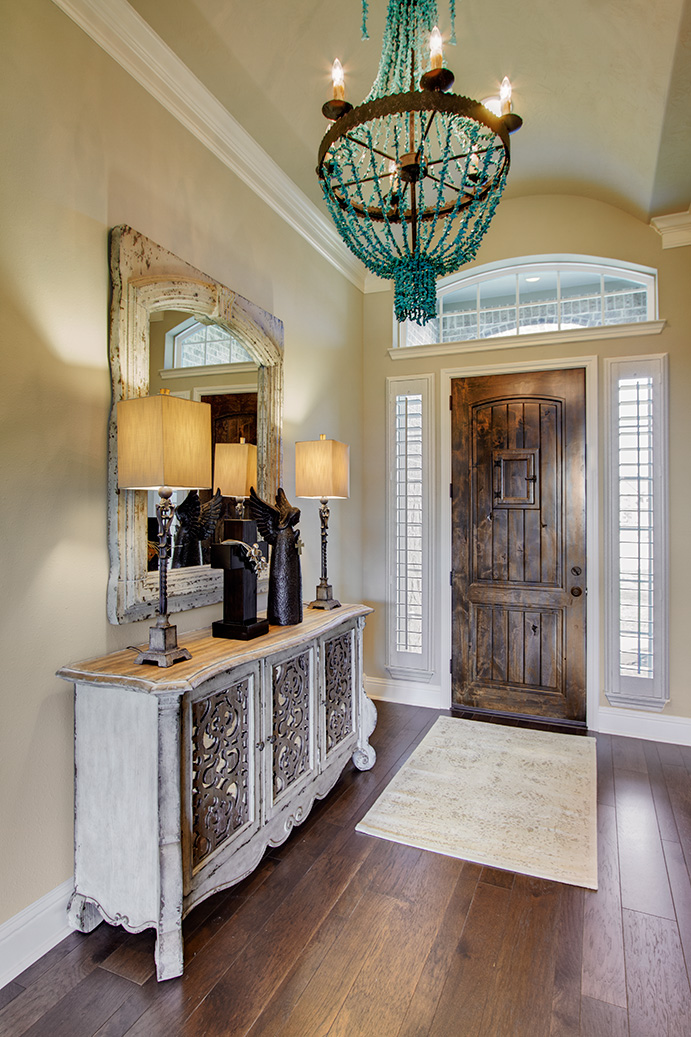 Dining Room 
The minimalist theme here has just the right touches: a wooden equine carving, one of Laurie's unique chandeliers.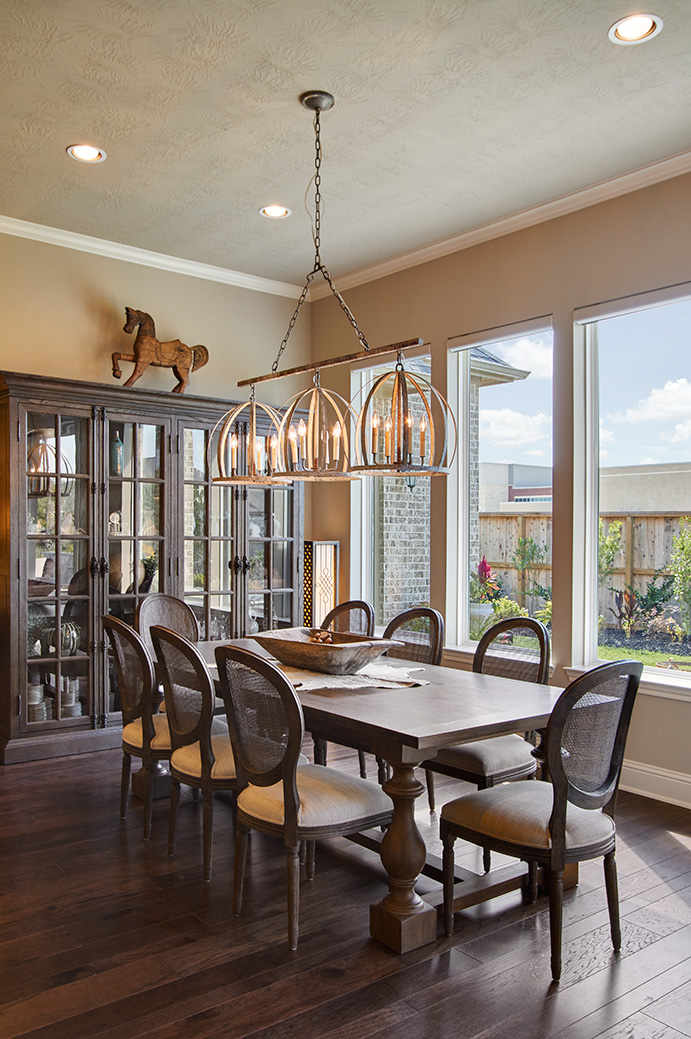 Kitchen 
The intriguing use of curved corners and space make the entire home inviting. Laurie's goodies peek out from the cabinets, beckoning you to explore.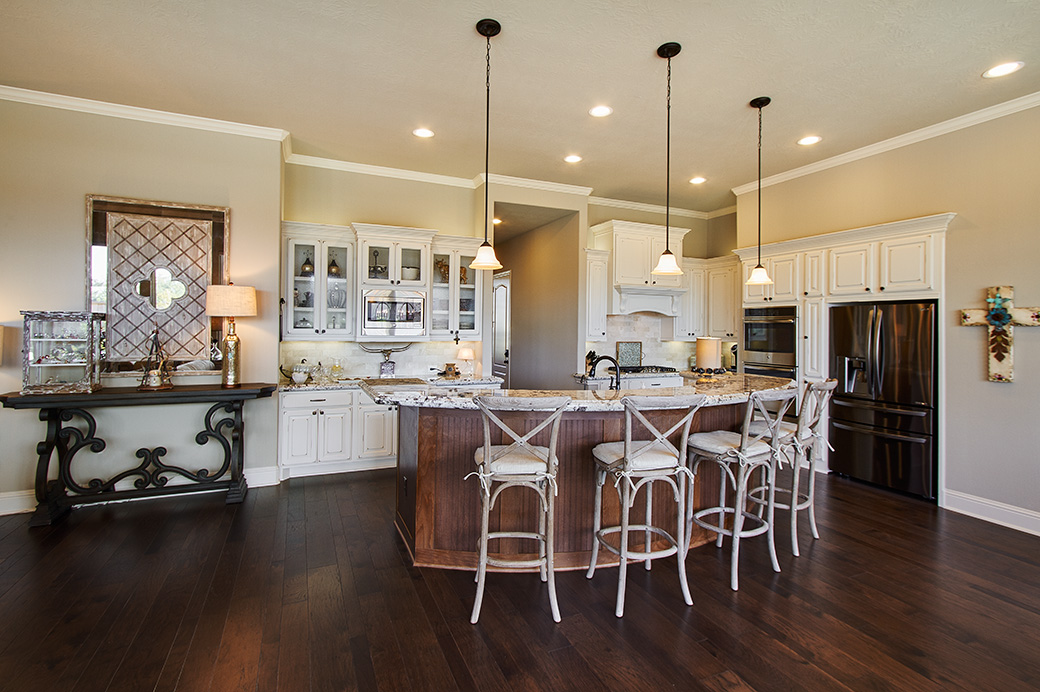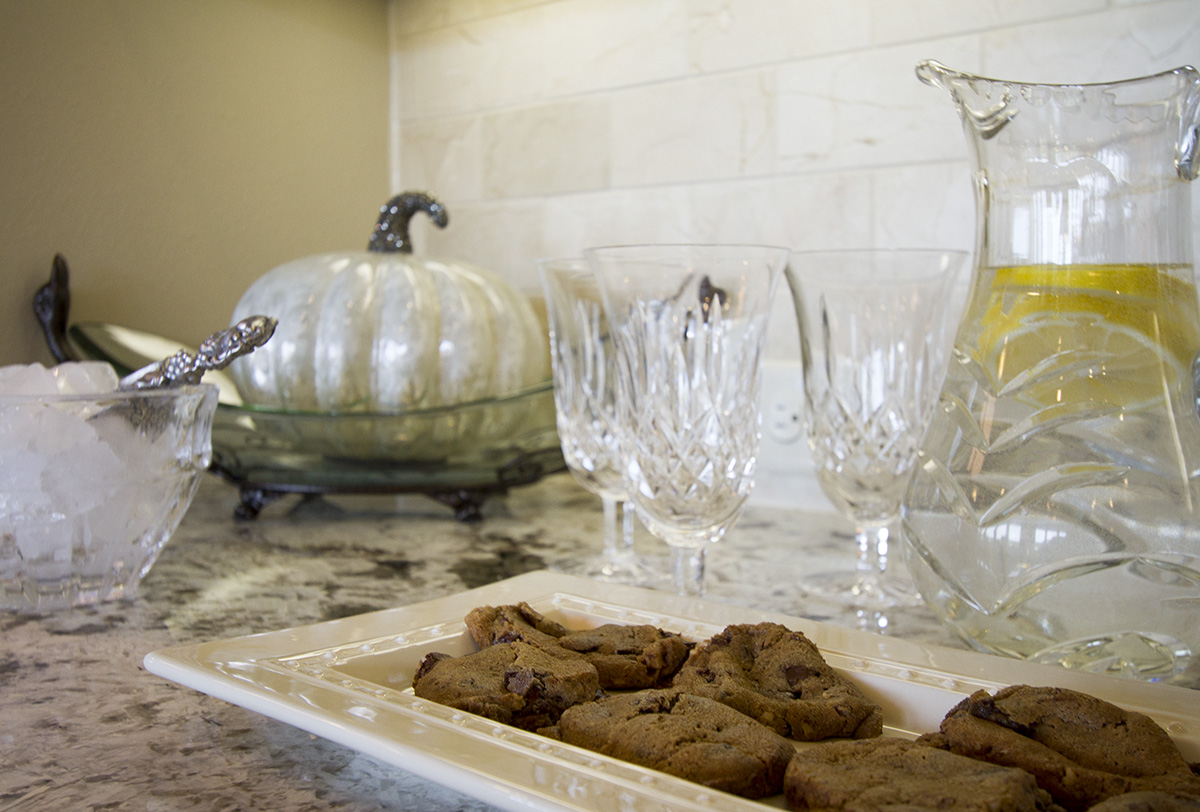 Bedrooms
Soothing color schemes, chic headboards and footboards, and playful art and pillows from Laurie's help ensure a perfect night's sleep.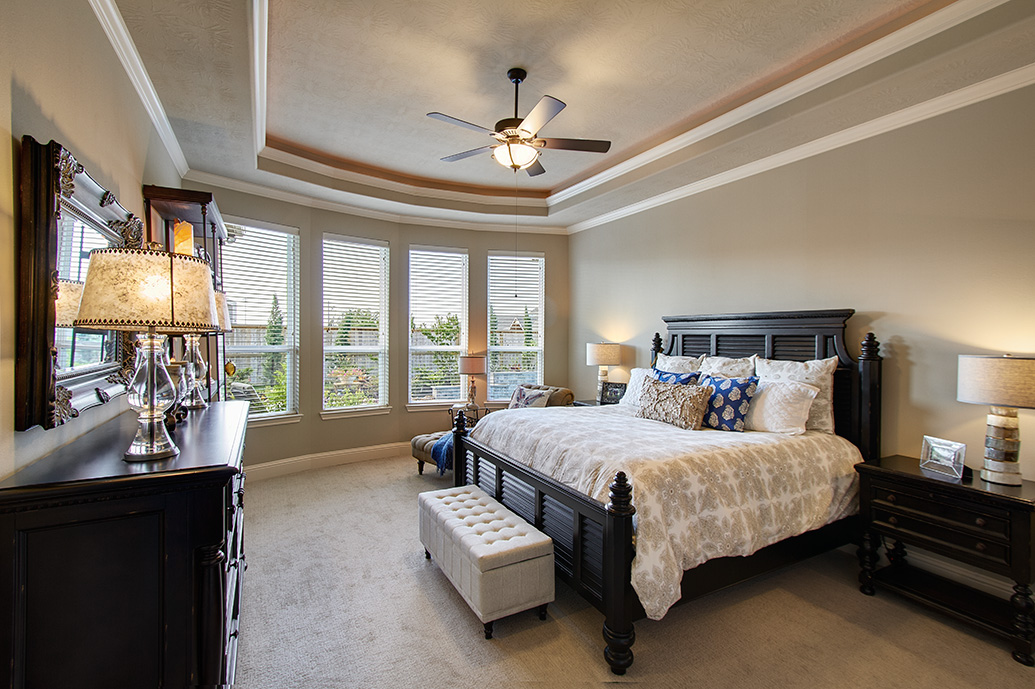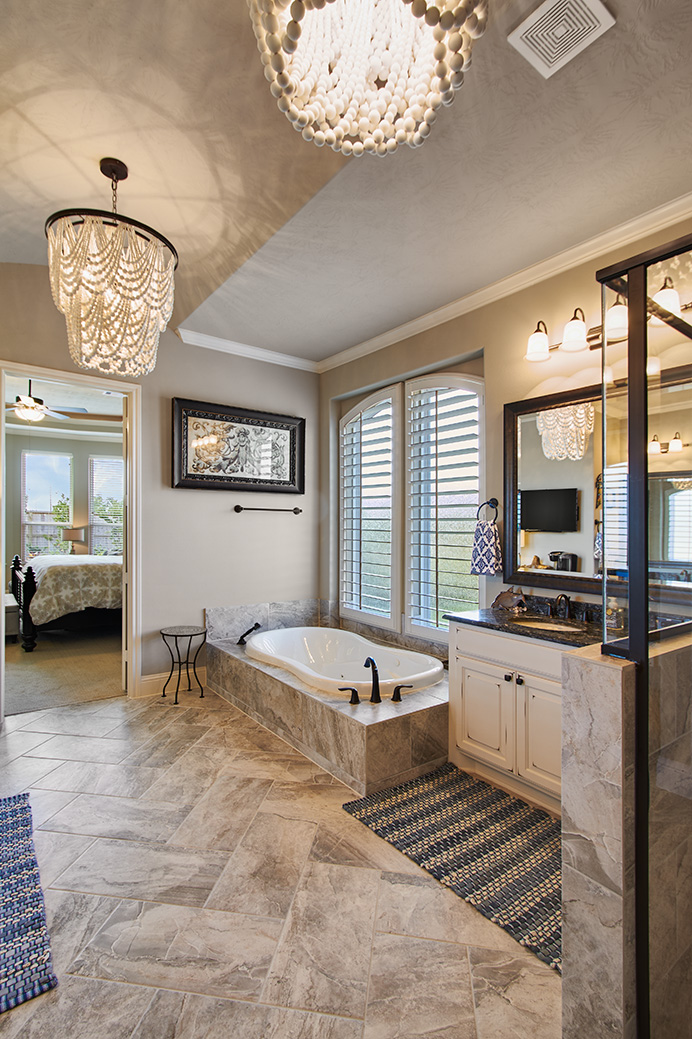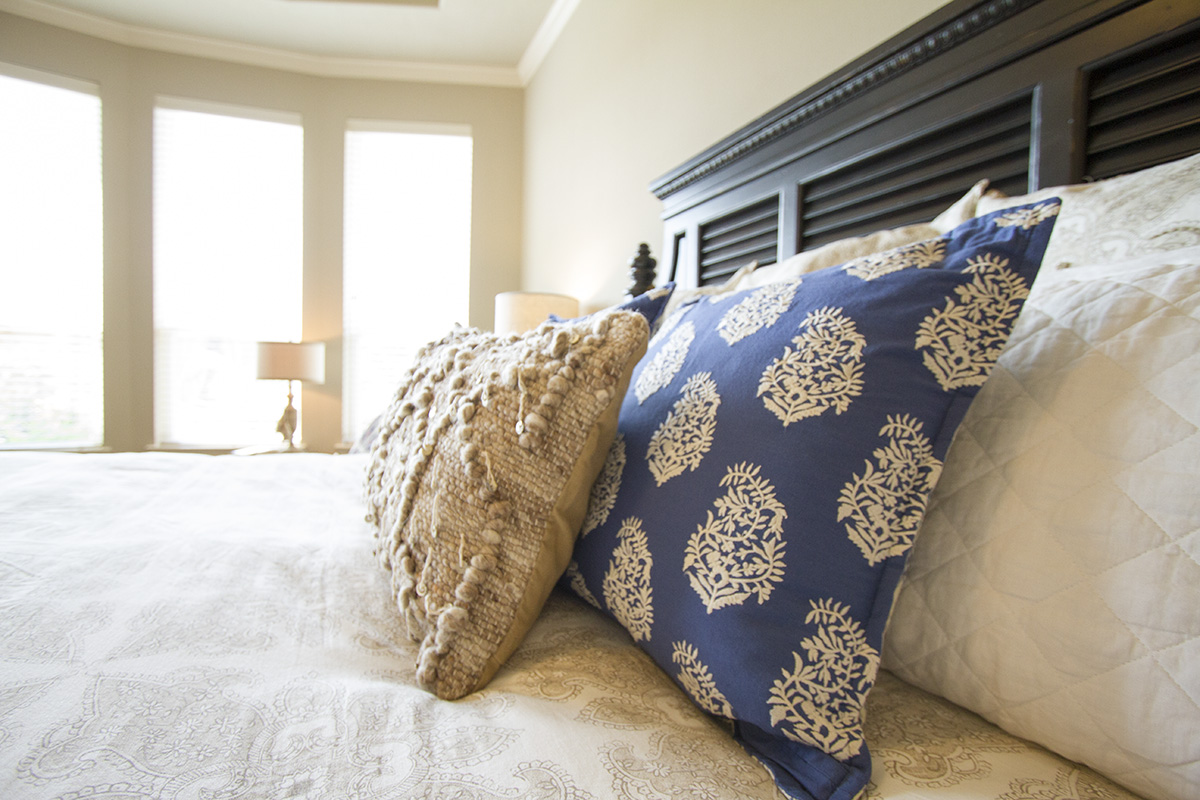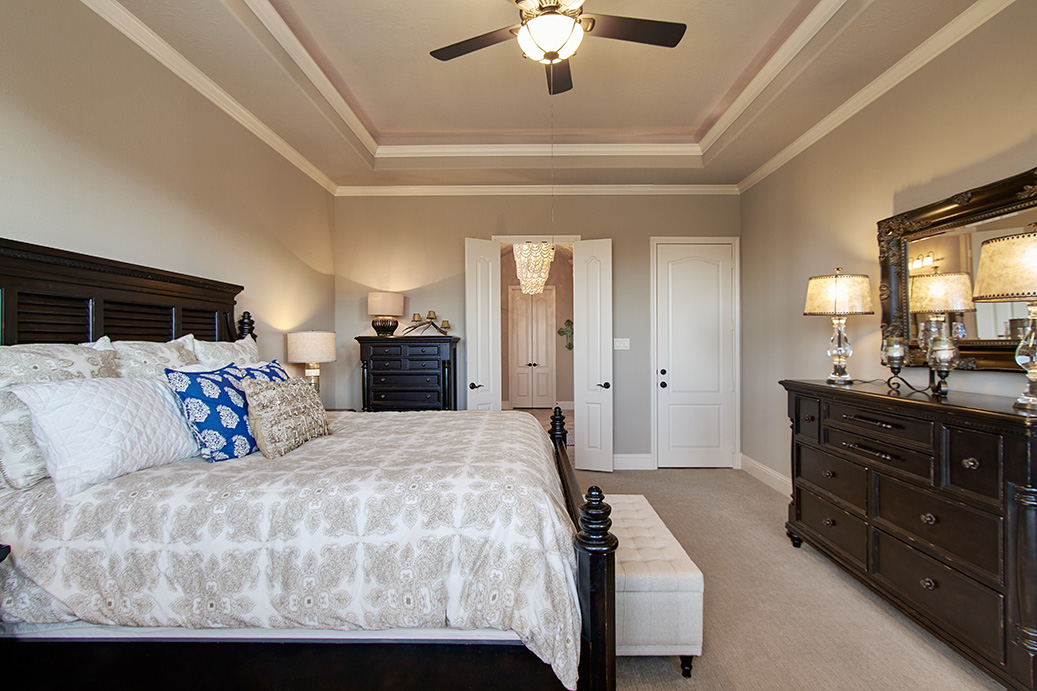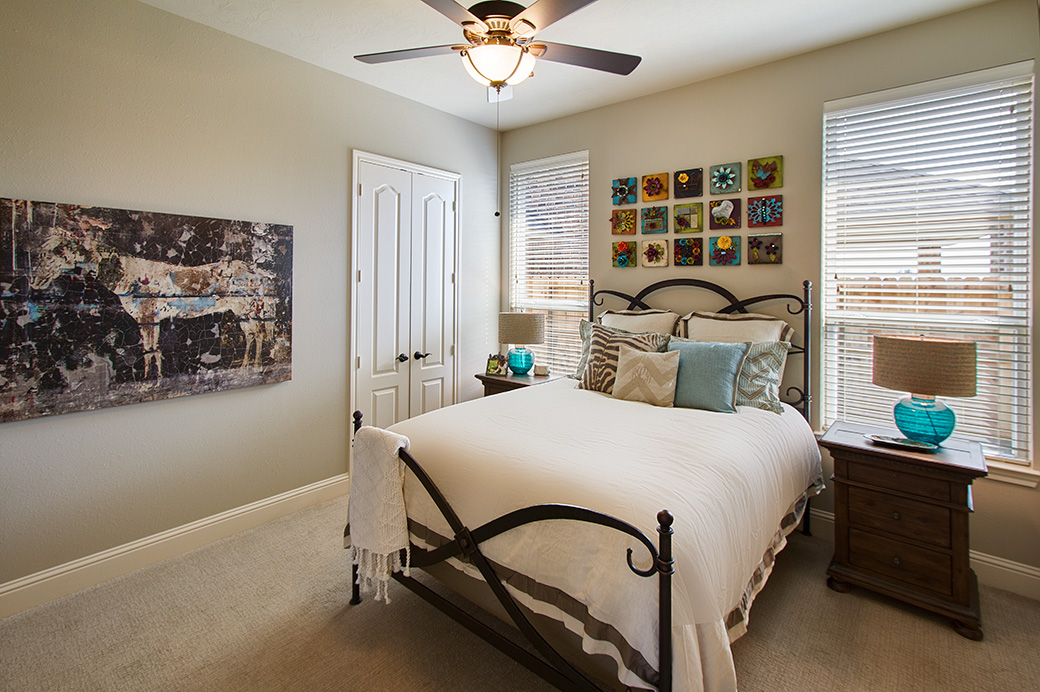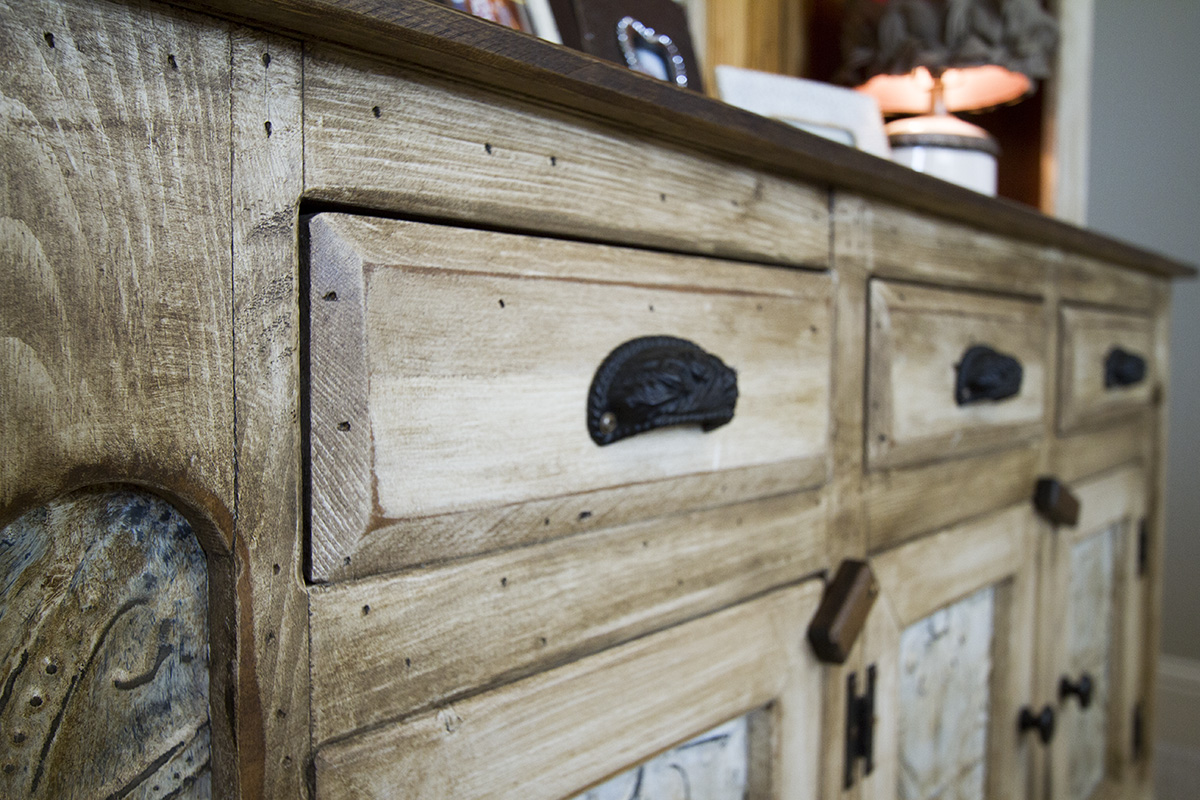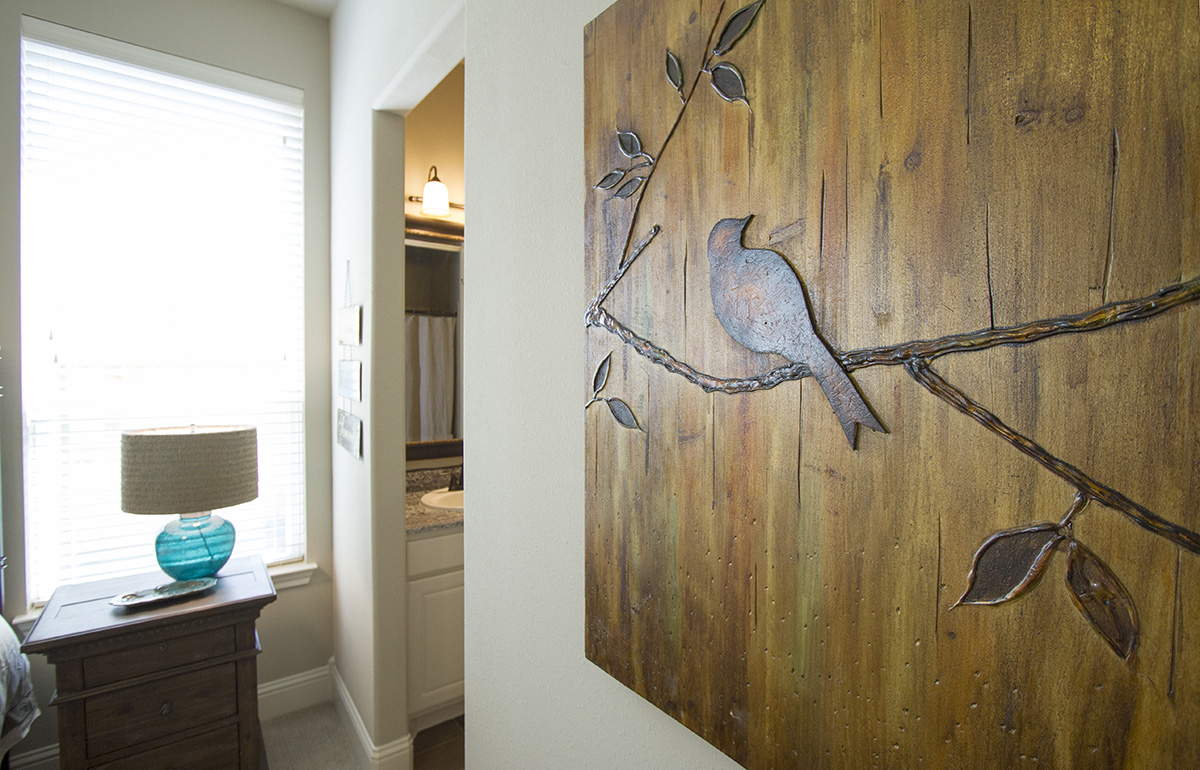 Poolside Oasis
Brenda's family has the perfect place to cool off on those hot Texas afternoons. Lemonade please!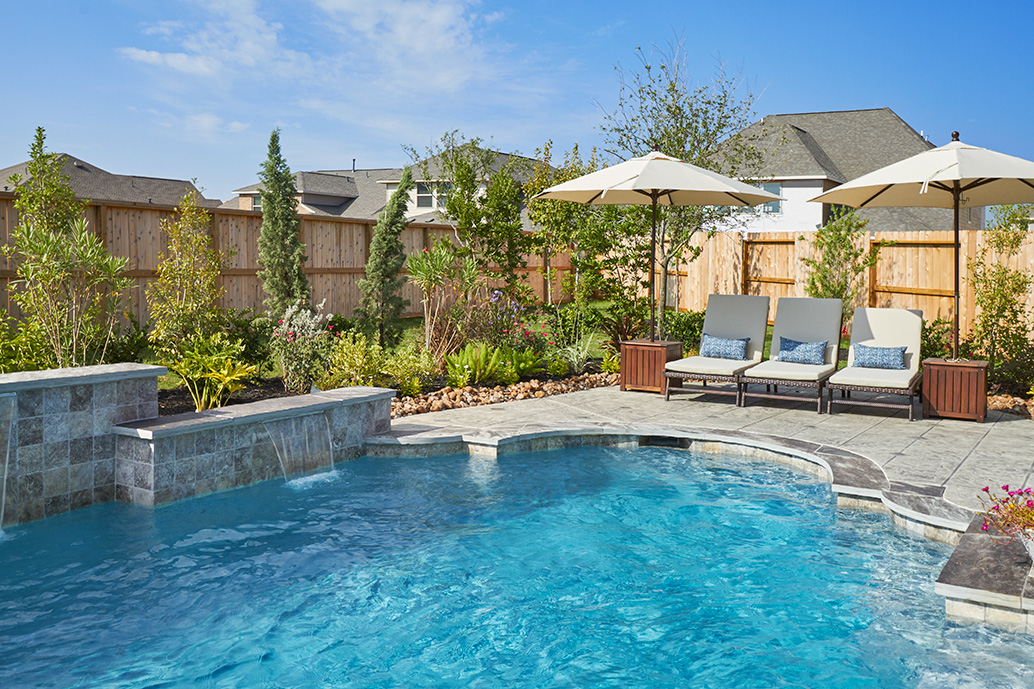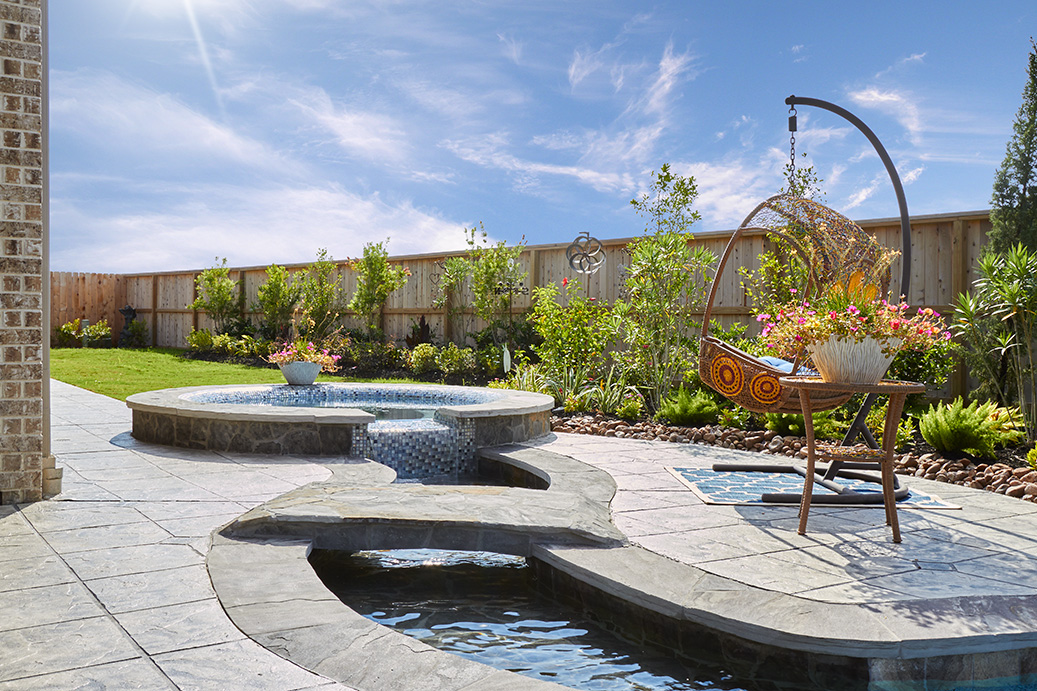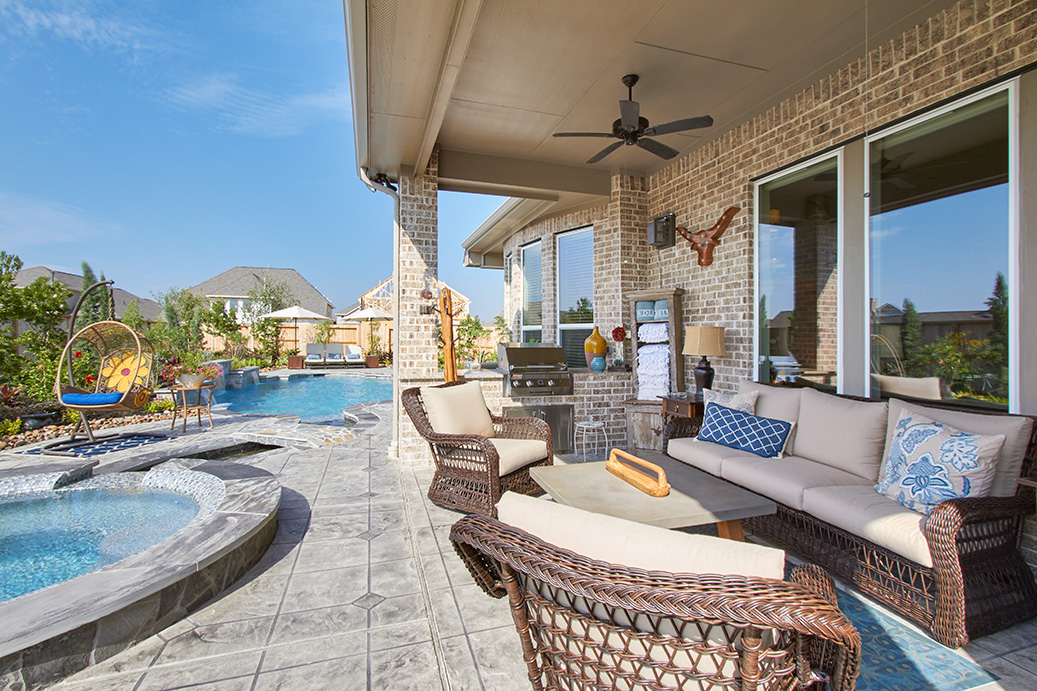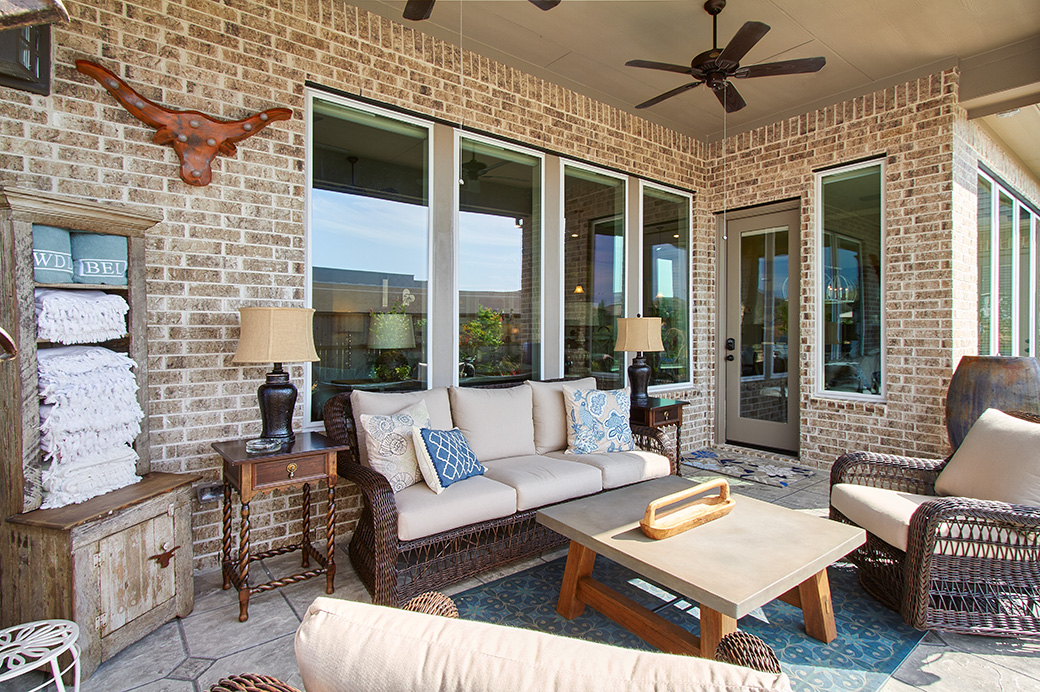 Want Aunt Laurie to tour your home? Let us Know!