Looking for a last minute gift to take to Grandma's?
Or a fun Easter craft to do this weekend?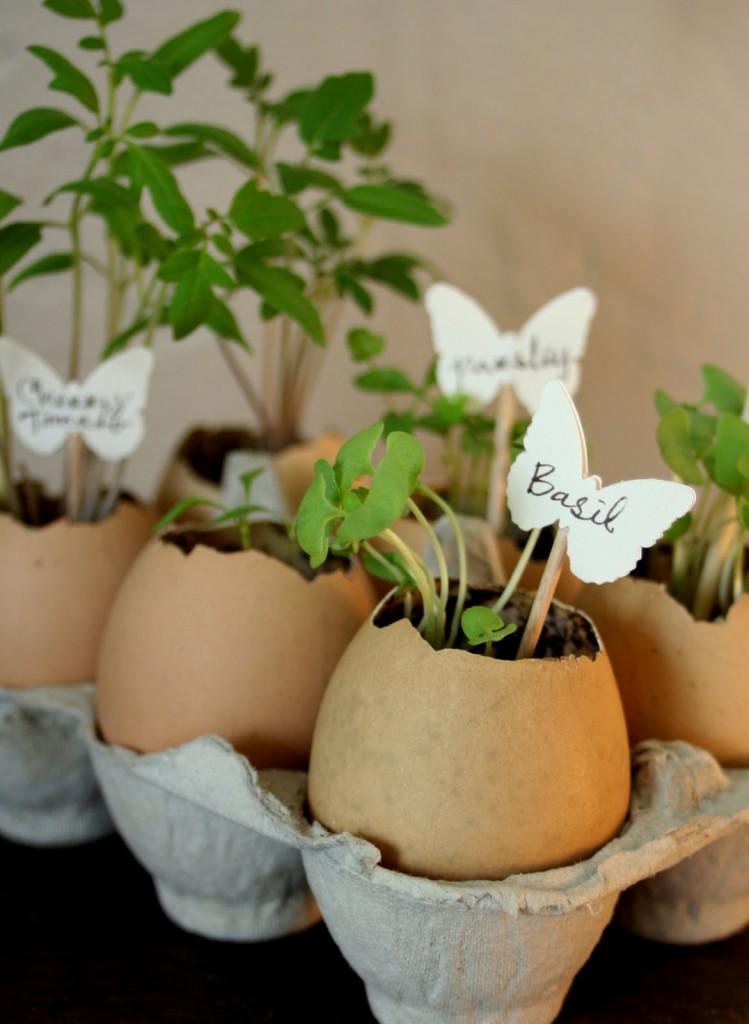 Give the gift of spring with these little bags of bulbs.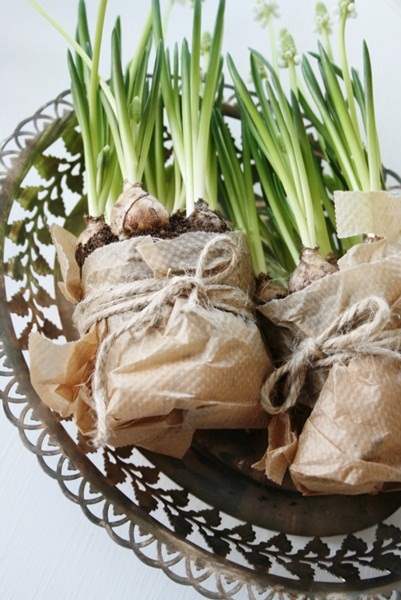 Set these at each place on your Easter brunch table. A beautiful glass with mini eggs. Make ours chocolate!!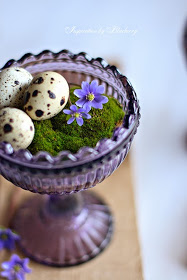 And last, an adorable center piece idea: a chicken feeder turned planter.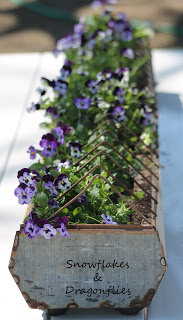 Happy Easter and happy crafting!  Do you follow Laurie on Pinterest? Now is a great time to hop over and check it out!