If vanity is excessive pride or admiration of one's appearance–
then these vanities deserve to be vain.
They are as drop dead gorgeous as they think they are.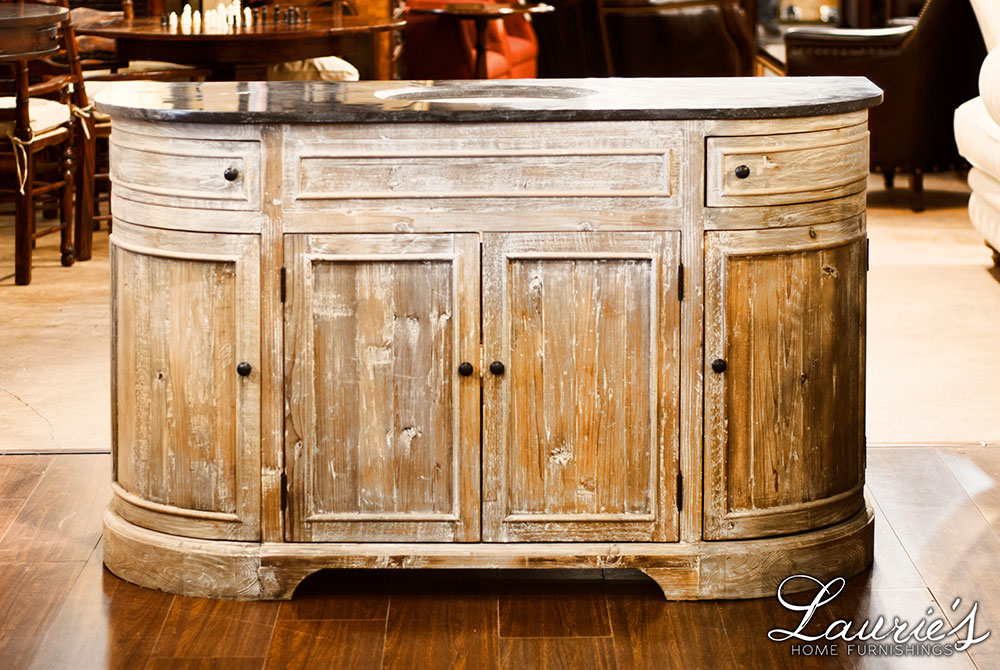 Just because your bathroom sink is useful doesn't mean it has to be boring. Especially if you dress it up with one of the vanities waiting for you here at Laurie's.  But they won't be waiting around long with this kind of style.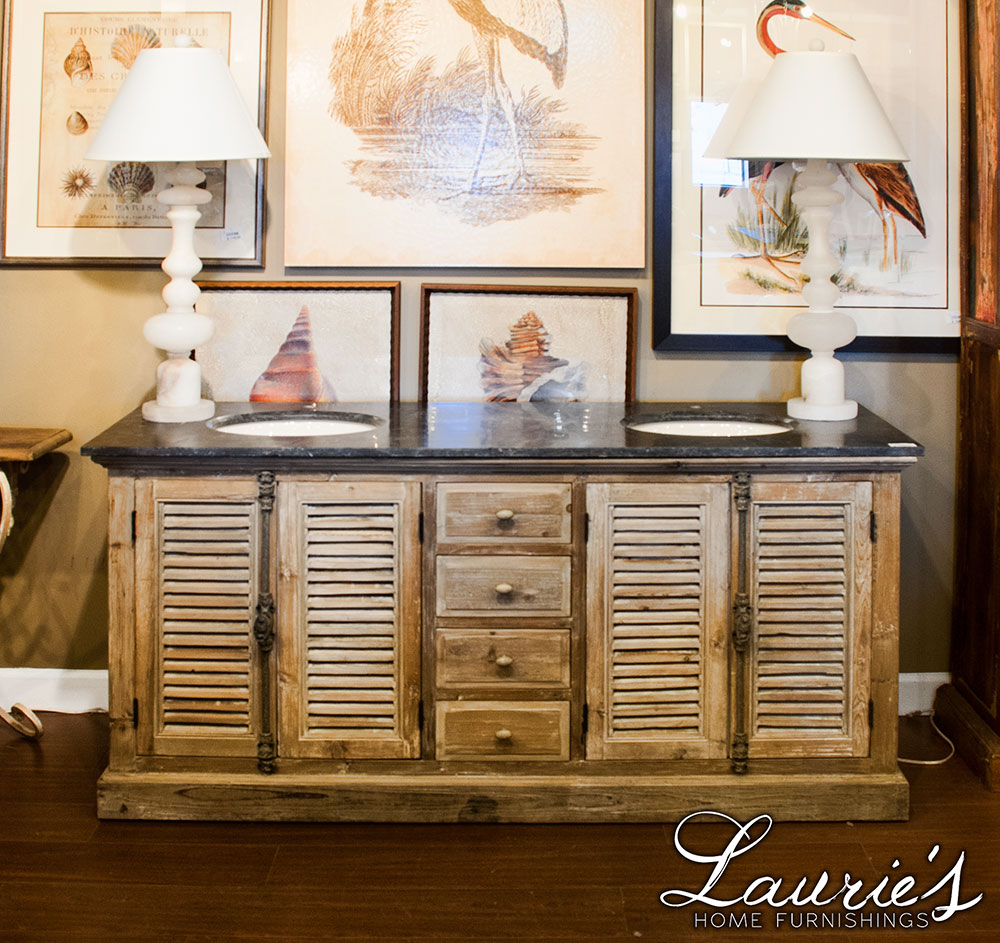 Skip the one-size-fits all vanity that came with the house. Rip off that shoddy vanity skirt that never sticks right. (We could have warned you about the Velcro.)  Give your bathroom sink the honor it deserves, properly thanking it for putting up with all those toothpaste smears and grubby hands.  Give it a vanity that calls to mind your aunt's treasure-packed antique bureau. Or another with a Tiki-like pattern that puts you somewhere south of Fiji. Or yet another that embraces your sink in it's rustic charm.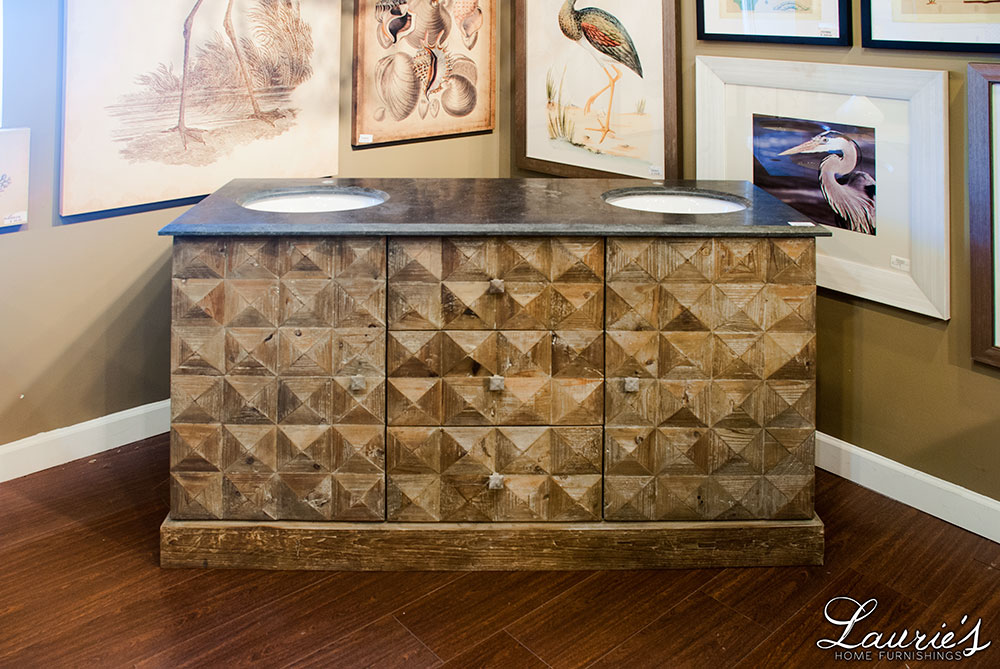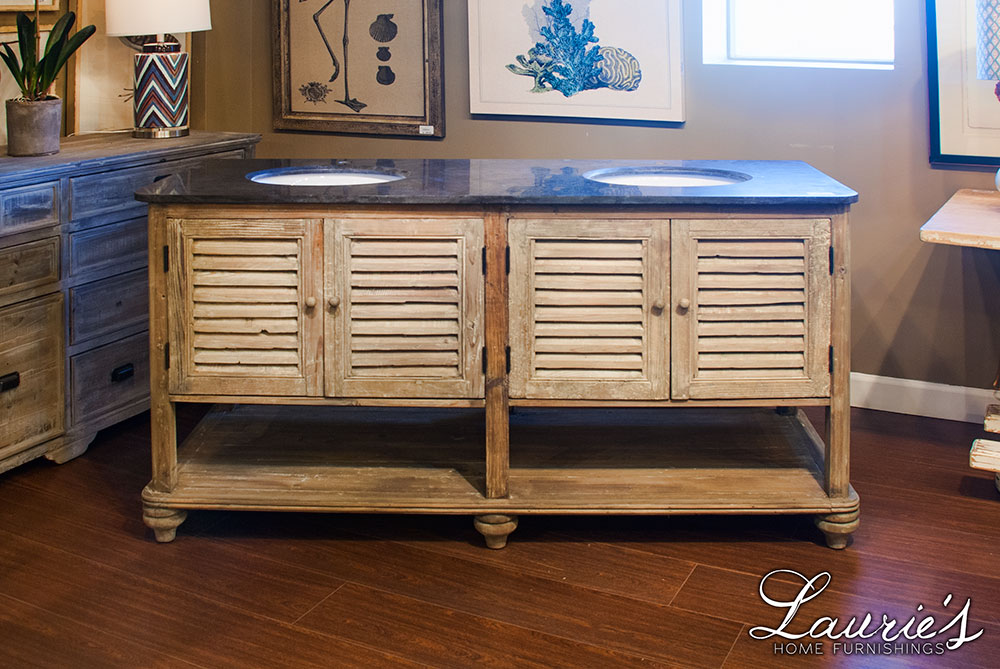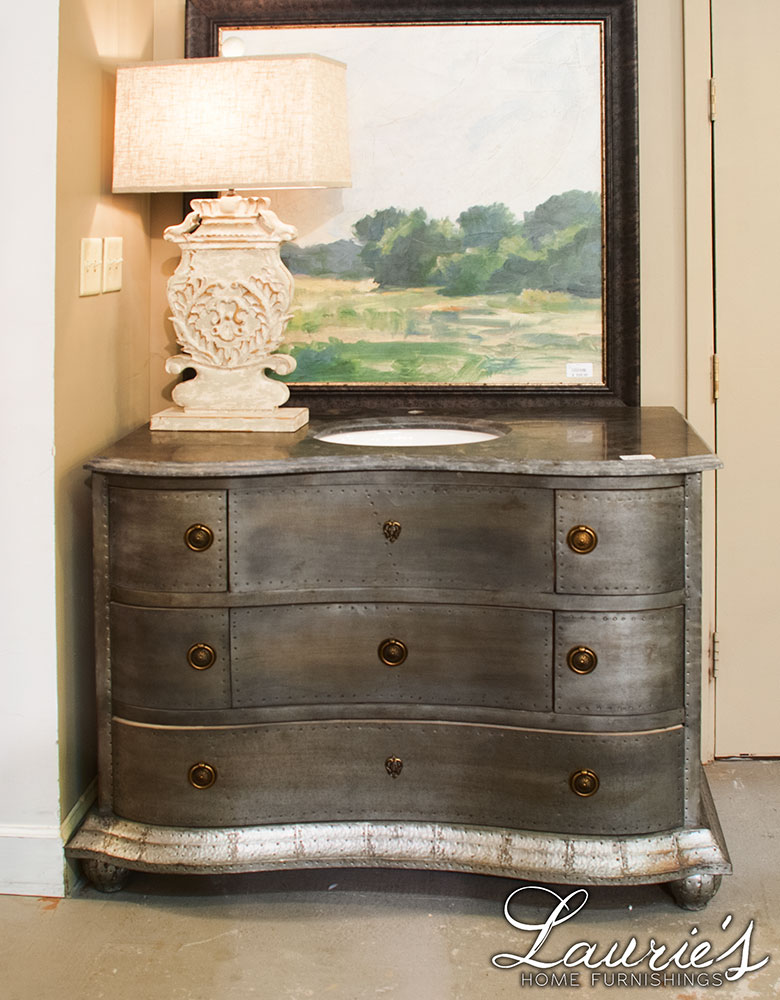 Stop ignoring your bathroom sink just because it's useful.  Make it a centerpiece with a vanity from Laurie's.  
Get here quick, these will be gone faster than you can count to ten… many choices not pictured.