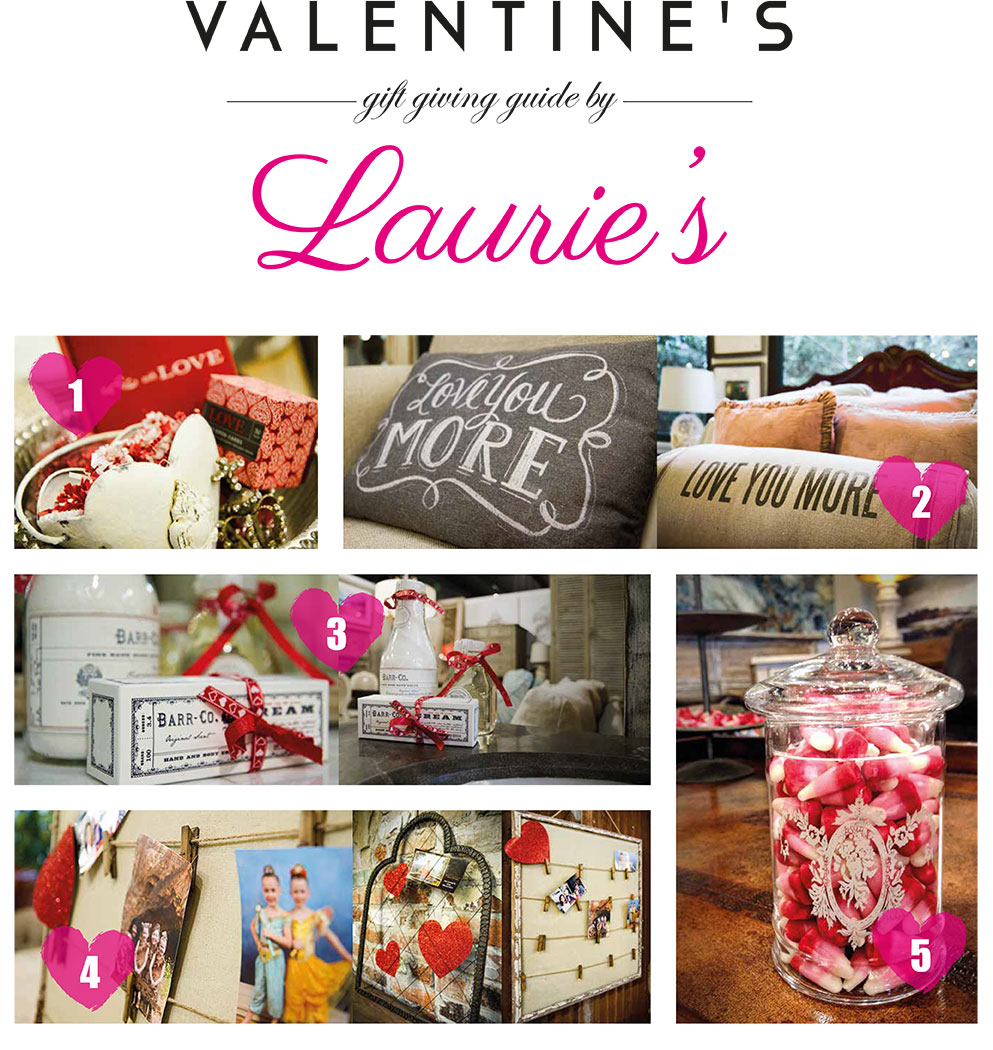 You know what really makes Valentine's Day fun? Getting all kinds of goodies for your sweetie and pals. And the best place to round them up is at Laurie's, where we have a treasure trove of V-Day gifts just waiting to spread cupid's cheer.
Here comes our Top 5 V-Day Gifts, which we voted as our ultimate faves:
Trinkets for your office crush. Pretty low in price but extremely high in cuteness. Sign your name or be "Your Secret Admirer." Prop it neatly on his desk or hide it by the copy machine.

Perky "Love You More" pillows for your spouse, dogs or kids – provided your dogs can read, of course. (Wouldn't they be awesome for a "Love You More" pillow fight?)

Luscious bath stuff for your neighbor, your sister or mom-in-law. Keep them clean and smelling keen (and out of your hair for a few while they take a brilliant bubble bath).

A handsome holder for your selfies with your bestie – that doubles as a place to hang coupons, your to-do list or awesome pictures of your dogs.

Sweets for your sweetie or for your kid's teacher. The sweeter, the better, in both cases. Get extra points for a snazzy candy jar packed with goodies in red and pink.
These are just a small sampling of all the V-Day goodies waiting for you and your loved ones at Laurie's. Hurry on down today!