The first thing you need to know about tablescapes is that the phrase is technically one word. Yes, it looks all wrong and spell-check doesn't dig it. But even if the word itself is kooky, the concept is simply phenomenal.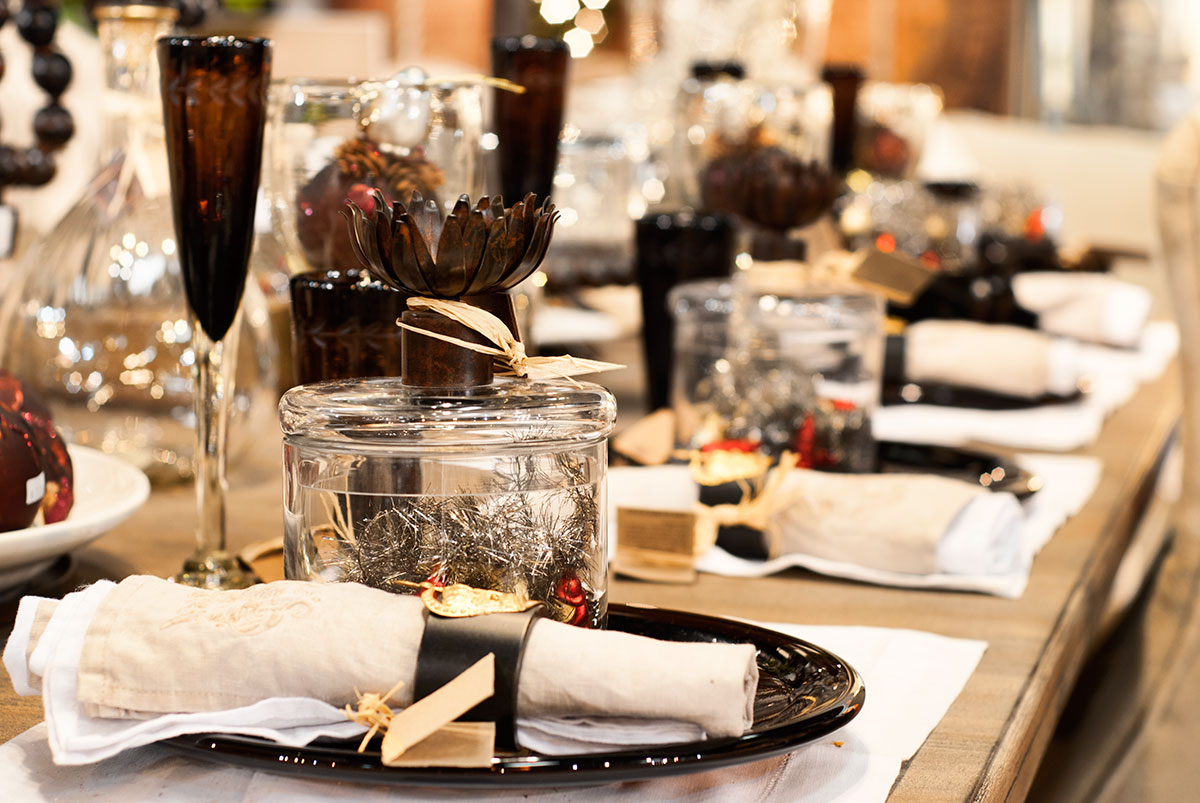 What They Are
The art of tablescaping involves the creative and interesting placement of objects and items on a table to make all the guests say, "Wow."
Actually, you don't need guests to have a tablescape. And you don't even need a table. You can showcase interesting objects and items on a bookshelf, mantle, stereo stand or even an area set aside on the floor, provided you don't have young children, pets or a Roomba.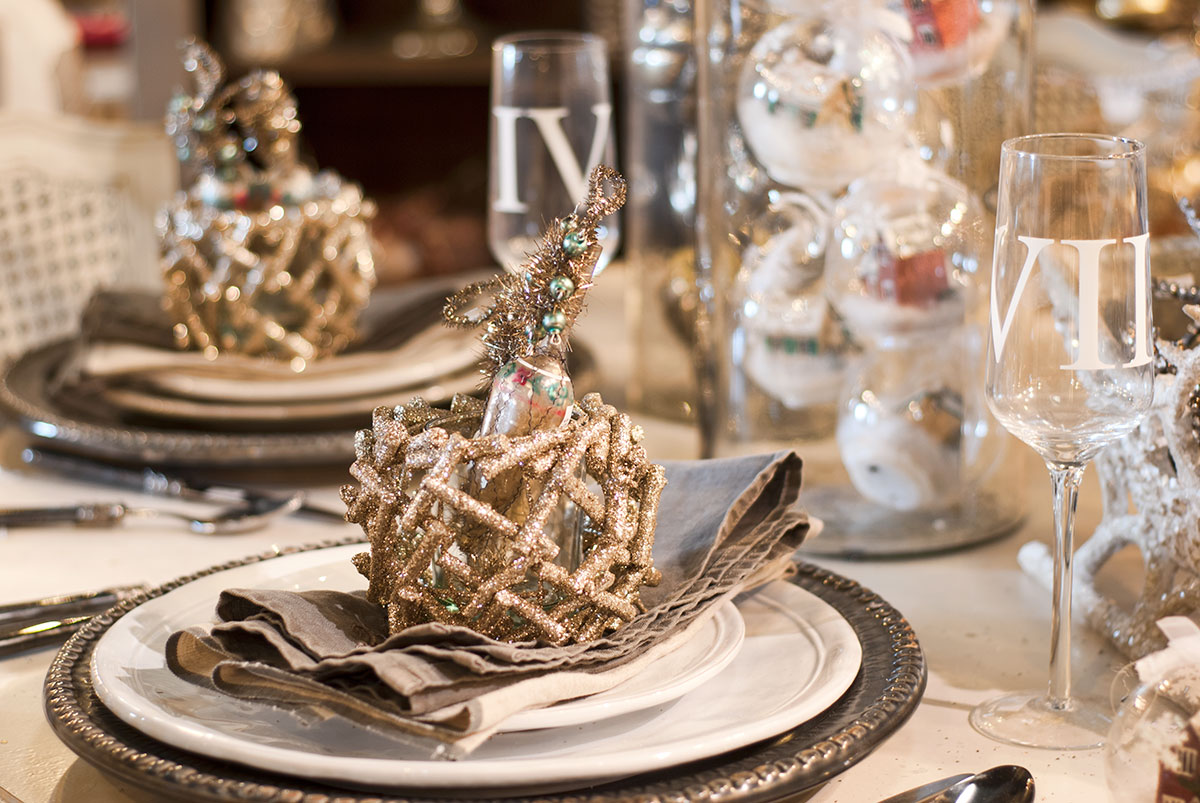 Why You Want Them
Tablescapes have the power to transform any ho-hum setting into an eye-catching point of interest. They can set a mood, showcase a theme, tell a story, make adults coo and make children giggle. They can also serve as an awesome conversation starter when guests who don't really know each other would otherwise be standing around and staring at their shoes.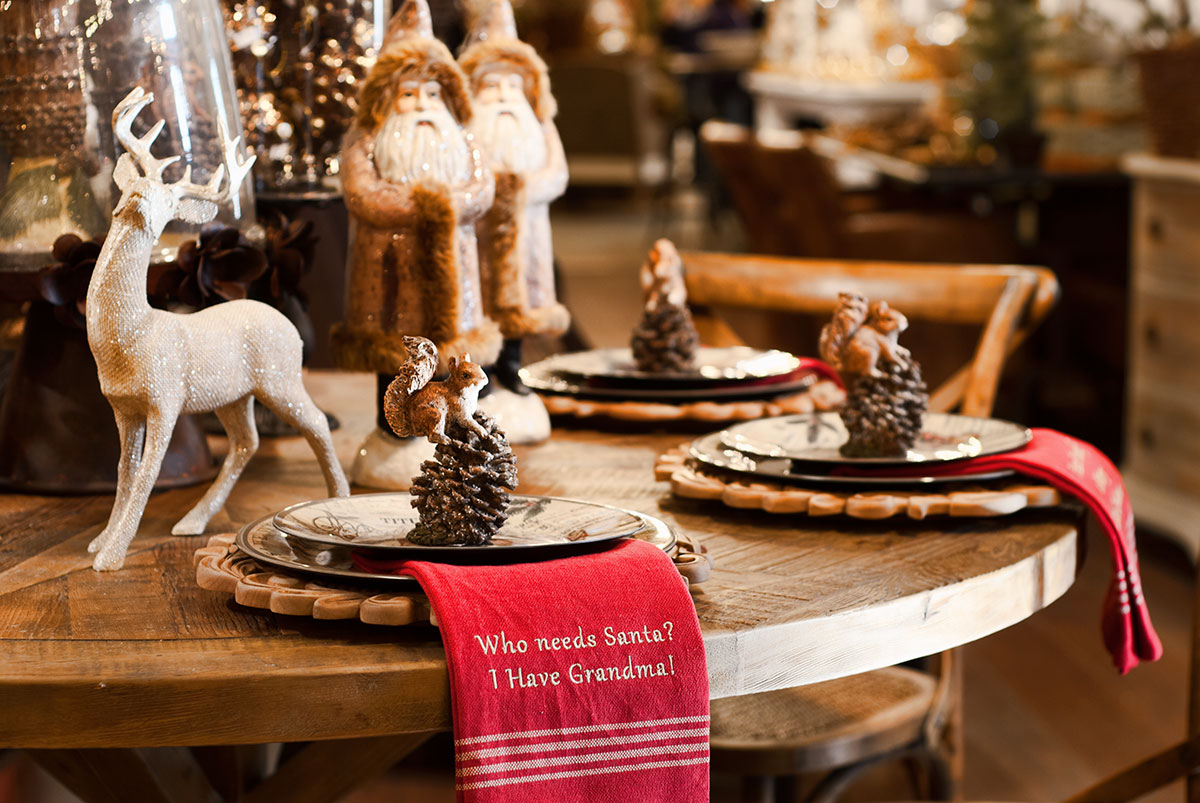 When to Create Them
The holidays are an ideal time for tablescapes, as you can see from our photos, but Laurie makes a point of setting them up for folks to enjoy all year round. Tablescapes make the perfect touch for:
Christmas get-togethers

Chanukah happenings

New Year's celebrations

Halloween parties

Birthday bashes

Wedding, anniversary and engagement affairs

Baby and bridal showers

Graduation gatherings

Ringing in the seasons, with one each for winter, spring, summer and fall

Super Bowl Sunday

A boring Monday

Any reason, or no reason whatsoever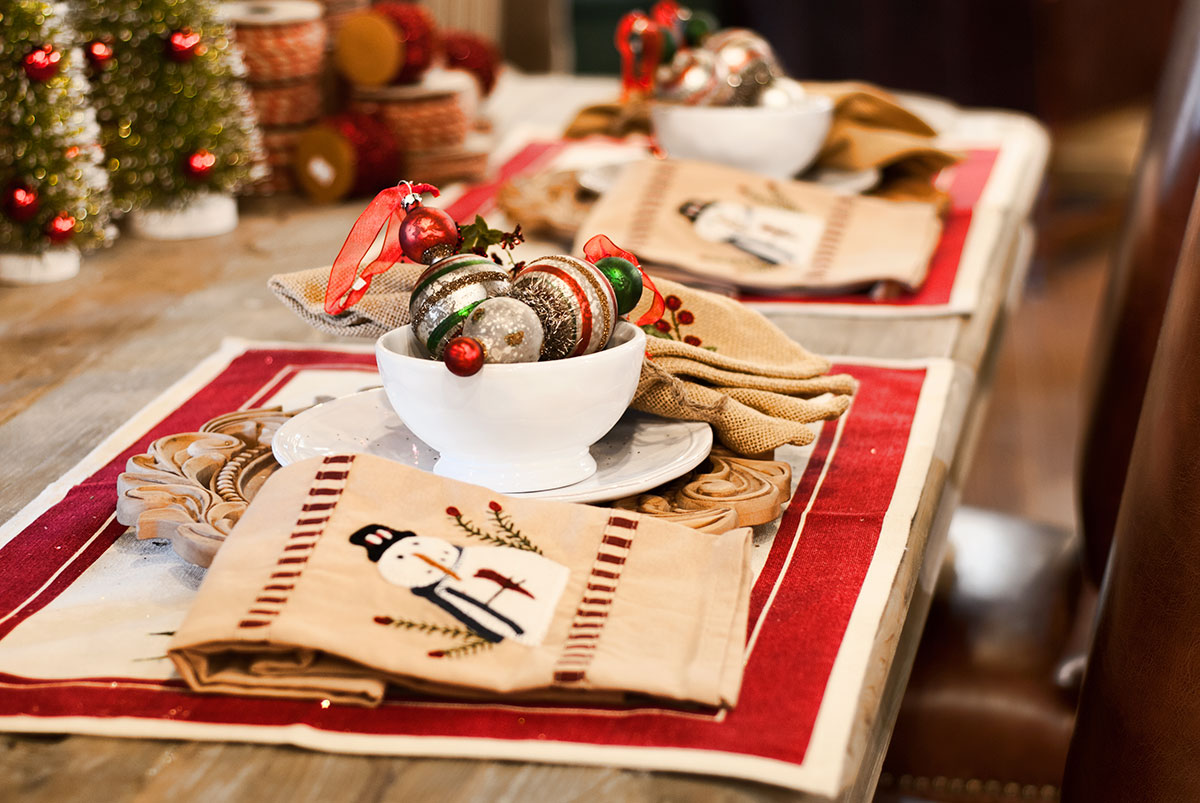 Come on by and check out Laurie's holiday tablescapes up close and personal – and let us know if we can create an amazing tablescape especially for you!