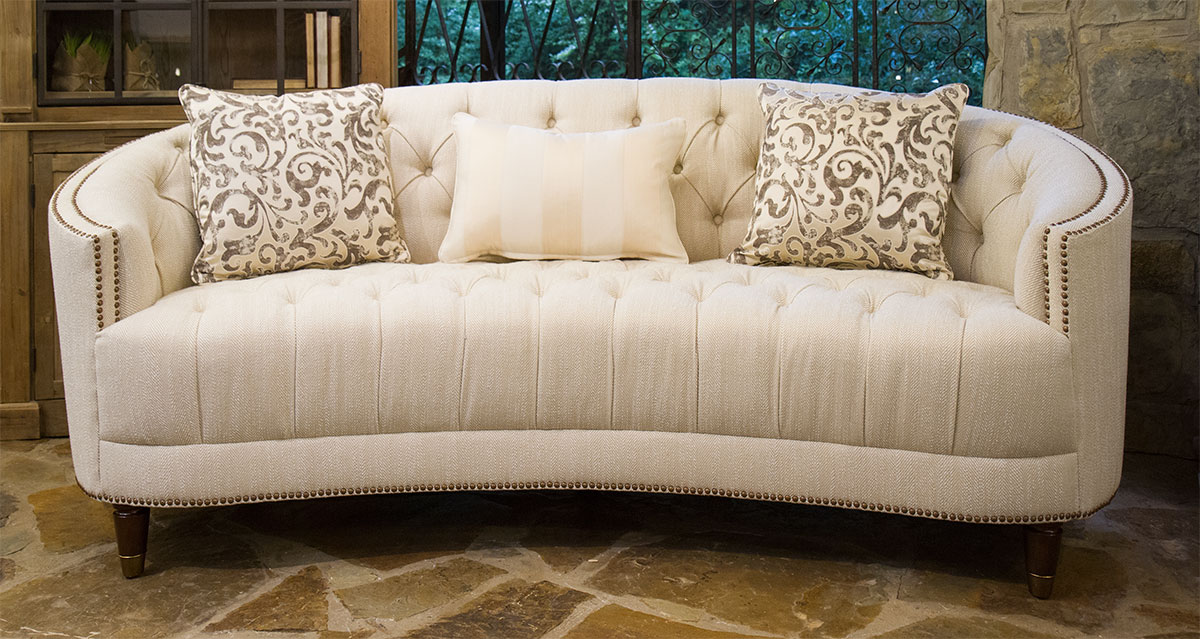 Finding the perfect sofa can be a real pain in the rear – especially if you end up with one that has rock-hard, uncomfortable cushions. You want a sofa that is comfy but not sloppy. Classy but not so pristine you need those creepy plastic covers. Roomy and bold but not monstrous and huge.
You want this sofa. Here. You're looking at it. The most sensational sofa that covers all bases. It's comfy. Classy. Roomy. Bold. Beautiful. Classic. Cool. Shows you have pizzazz. Need we go on?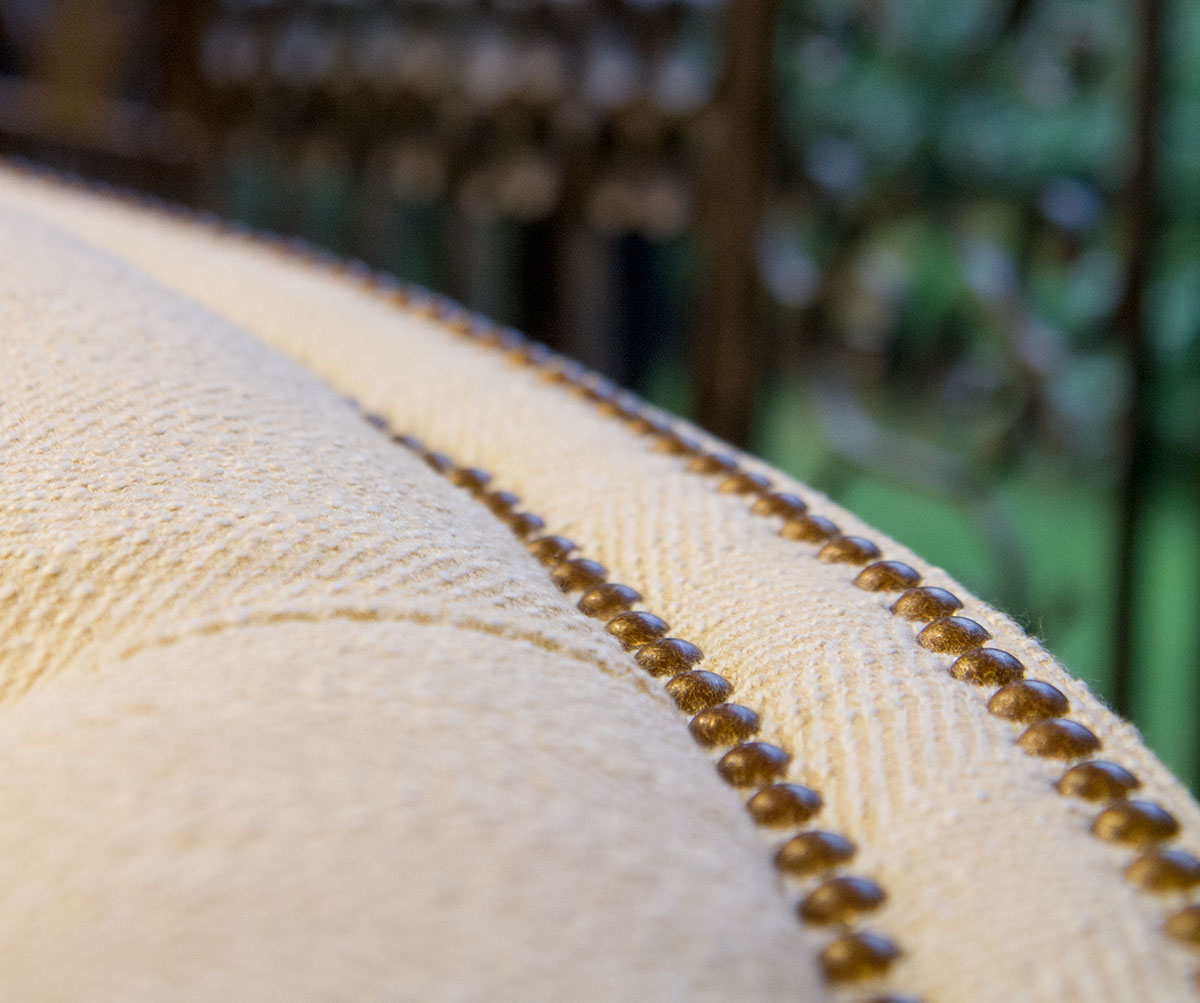 Here comes the bullet points designed to really reel you in:
Elegantly rounded back that begs to embrace you

Finely carved legs offering firm support

Eye-catching nailhead detailing (two rows of it, yet!)

Smart neutral shade that matches absolutely everything

Textured fabric that stands up to dog paws, kid paws and dirty bare feet

Deep-set upholstery buttons adding fashionable flair

The perfect perch for throw pillows of any shape, size, color or pattern

The perfect perch for you!
If you're like us, you're already drooling. But don't worry – the sofa's tough yet handsome fabric can handle all the drool you give it.
And now comes the price, which will really make you nuts.
This sensational sofa's here at Laurie's for a fabulous $1,095.
Were those squeals of delight we just heard?
Come and get it today!