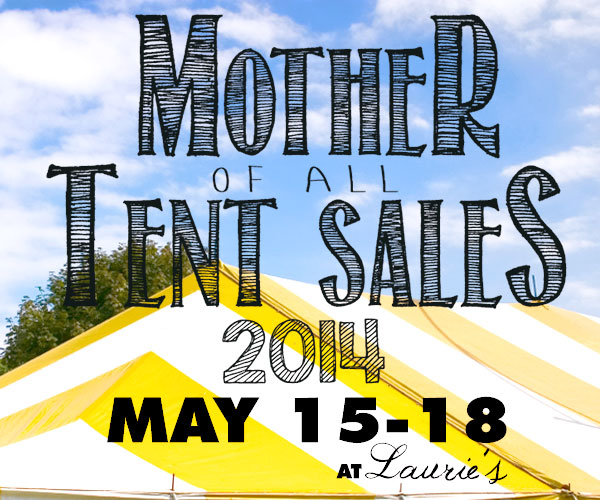 It's here…
Laurie's biggest event of the year
The Mother of All Tent Sales!
Starts Thursday May 15 and continues with great opportunities all weekend on the newest, coolest stuff in Tomball (maybe Planet Earth).
Thursday – Saturday 10AM – 6PM
Sunday 12PM – 5PM
The tent comes down Sunday at 5 so everything that has been sold must be out of here…
You bring the truck and straps and we'll load it up.