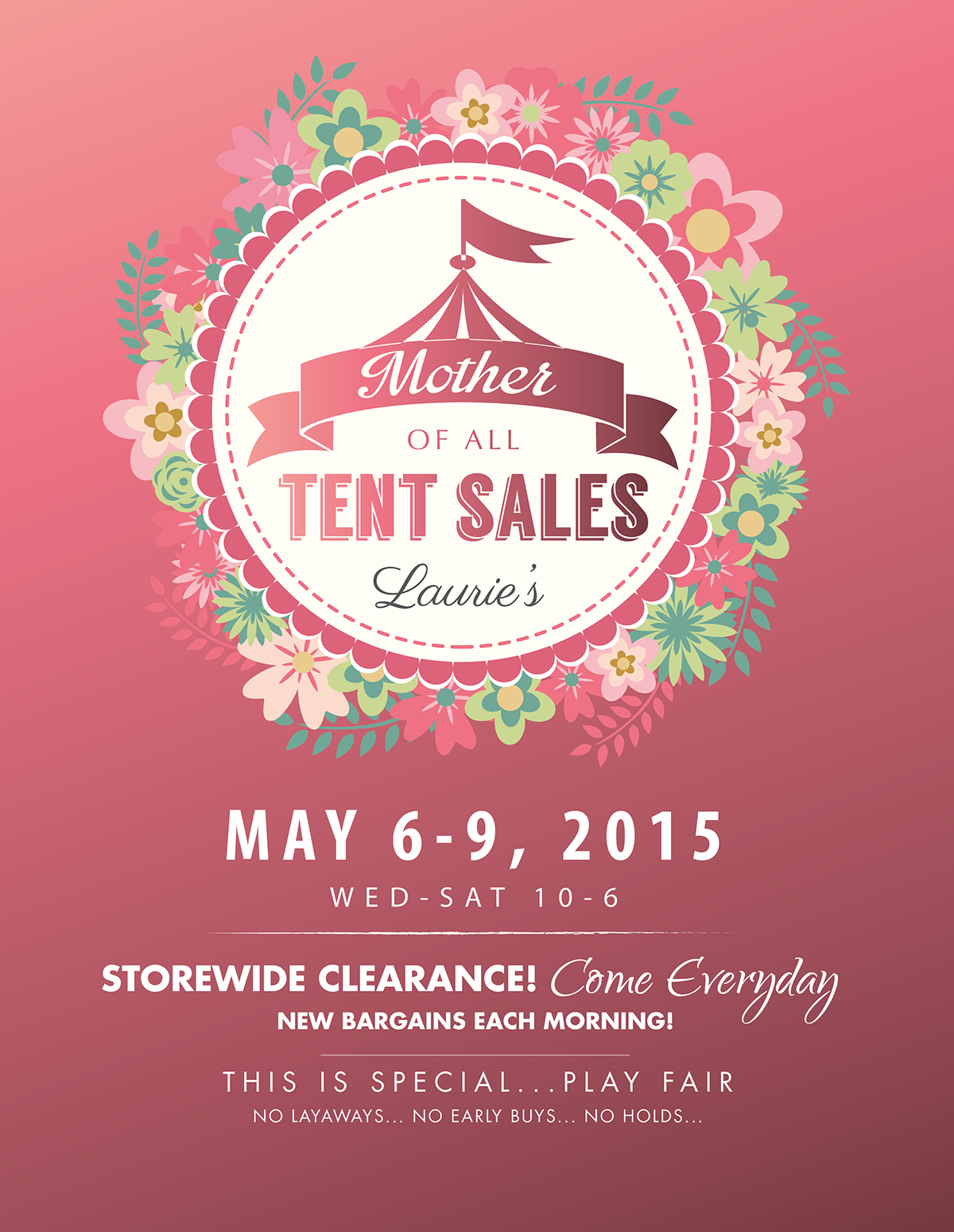 The Mother of All Tent Sales is finally Here!!
If you haven't been before, you should know that this event features an amazing array of one of a kind found objects:  
Pictures of Sailboats, Seashells, Dogs, and Castles

Colorful Chairs

New Sofas

Long Long Long Tables

Stray Hutch Tops

Worn and Ragged Leftovers

Big buys, Miss buys, and Over Buys

Beautiful Stuff… Ugly Stuff

New Stuff and Old Stuff
You won't want to miss this once a year blow out SALE !
No returns. No storage. Bad parking. These are BIG bargains. All items must be purchased that day and hauled off pronto. Pablo super delivery service always available. Bring your own packing materials and tie downs. 
Thanks for your continued patronage!  See you all there.