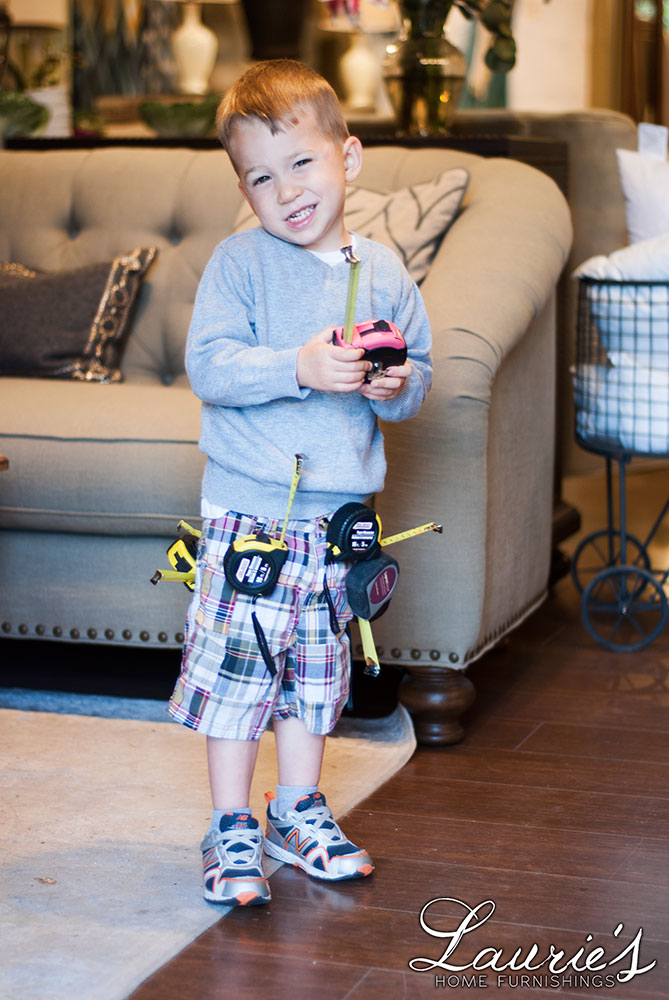 At Laurie's we measure anything and everything. Tables. Floor space. Lamps. Cabinets. Couch lengths. Chair heights. Pillows.
We can even throw in a couple of lessons from our measuring expert (pictured) if you don't know how to use one.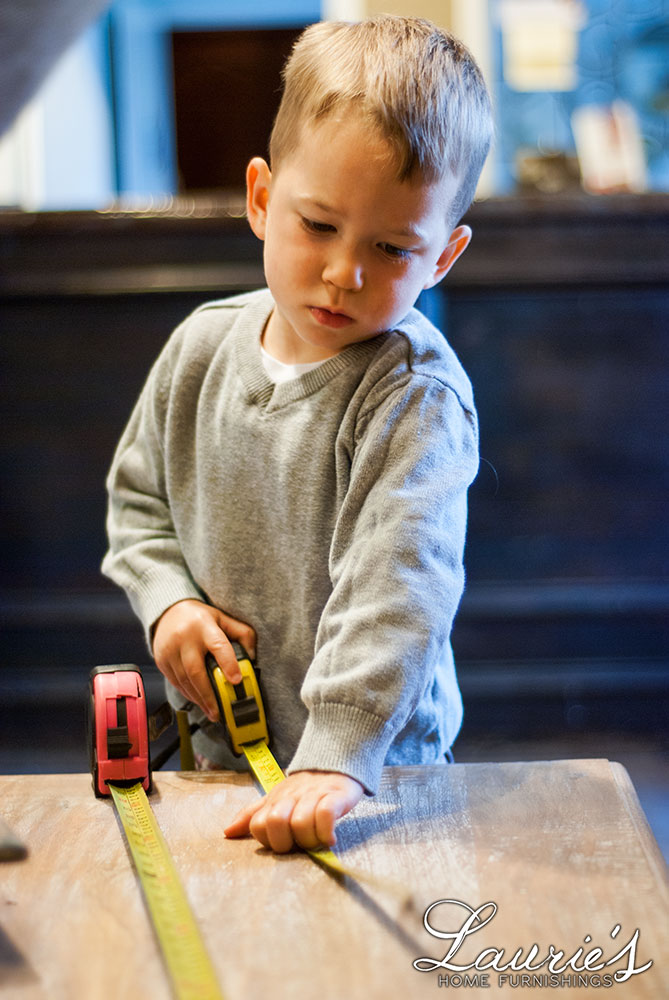 Because measuring can be so useful and fun, we'd love for you and yours to measure away to your heart's content. Many of the tape measures have mysteriously vanished. Over the last two years we have "lost" more than 762 tapes – yikes! In our bid to bring back the sheer joy of measuring, we are offering complete and total Tape Measure Amnesty.
No grilling. No judging. And no questions asked.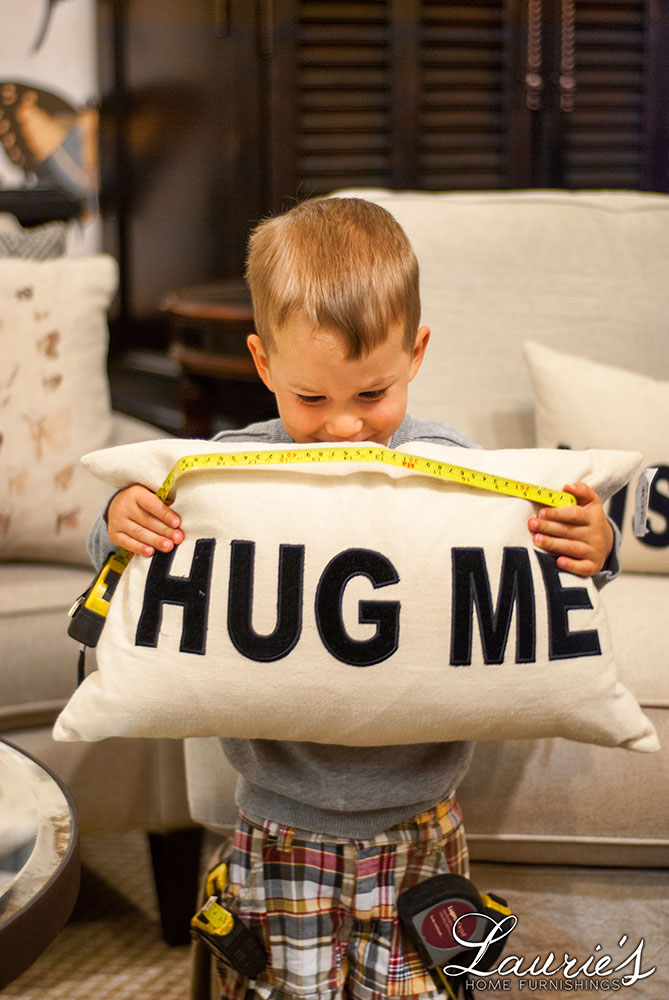 Heck, we'll even look in the other direction as you leave it quietly on the counter. Just bring back the tape measures so folks of all ages can once again indulge in the glee of measuring. We know, as our photo model shows, tapes can easily disappear since they fit so neatly in the pocket or grasped in the hand. We also know anyone can't possibly want a Laurie's tape measure. So please bring ours back!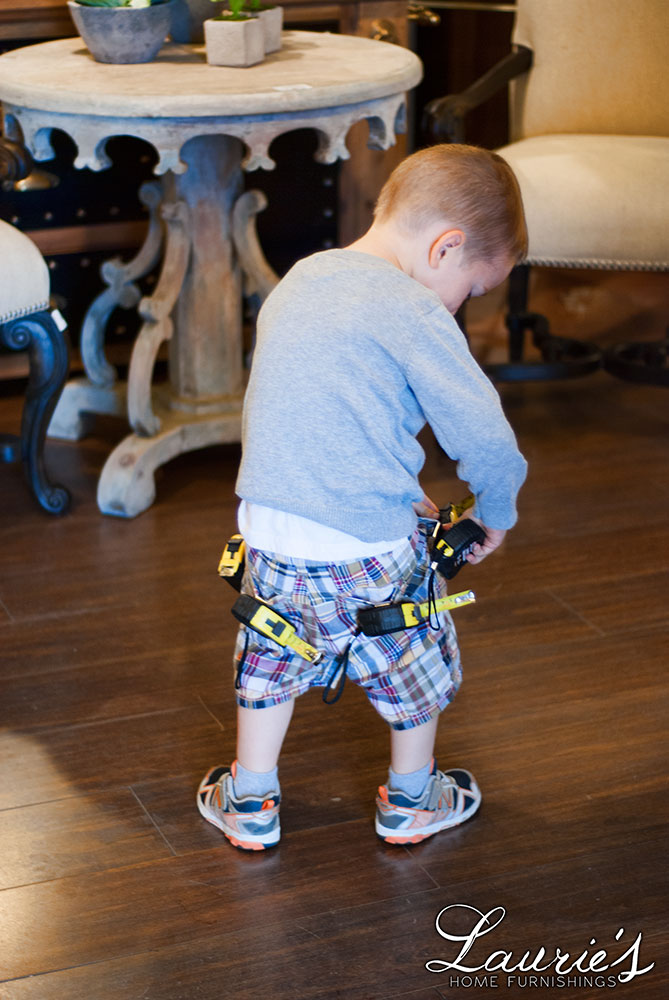 Lessons from Fletcher every Tuesday morning!
And see all the new stuff you'll want to measure and measure and measure again – endlessly.