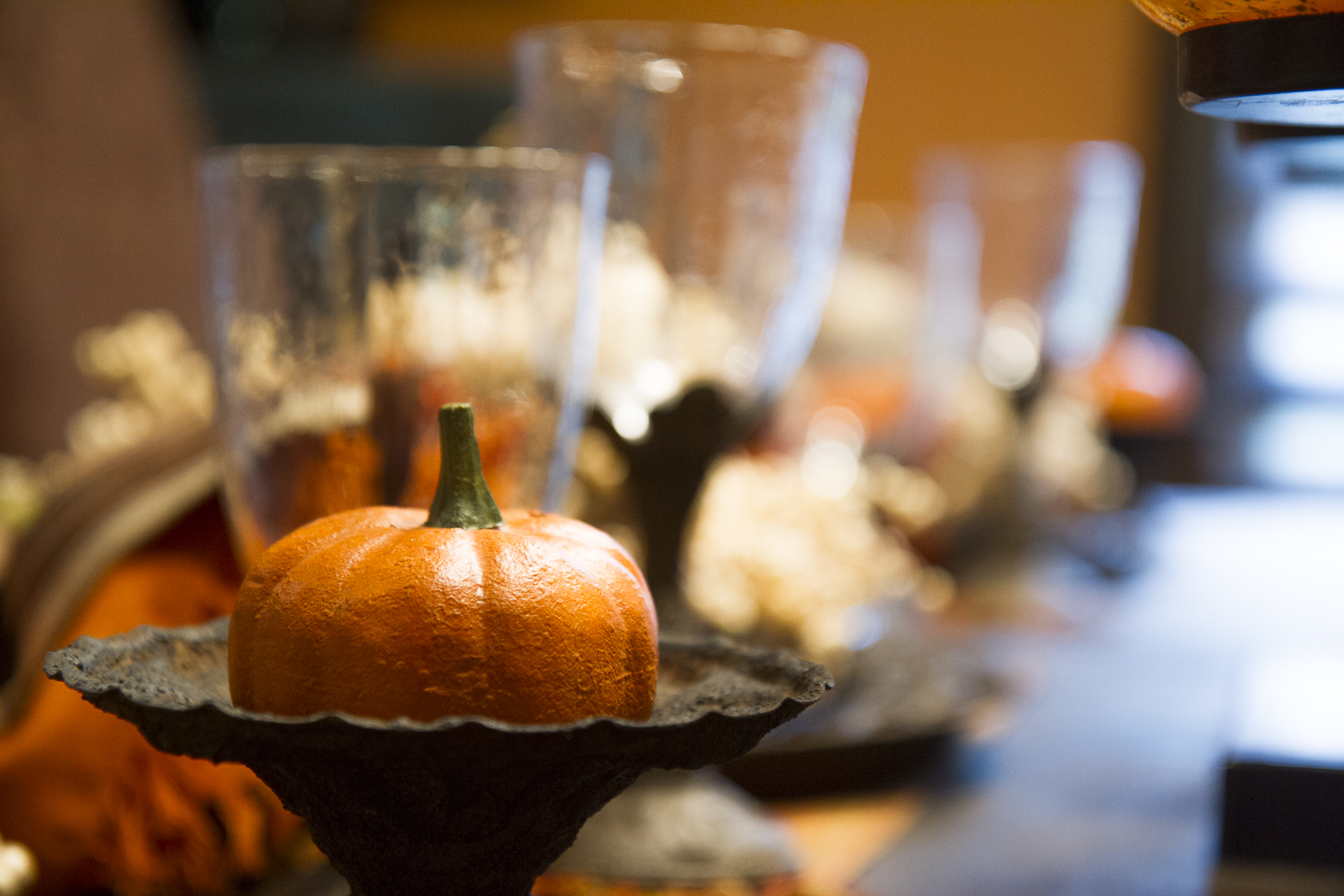 There's more to a perfect Thanksgiving table than juicy turkey and plenty of pumpkin pie. You want your guests to feel warm. Welcome. And totally wowed at the gathering you put together.
That's where all those itsy-bitsy details you may never even think about come in. And just so you know, we think about them all the time. We lose sleep over this stuff.
Ready?
Comfort and Safety Details 
Use any type of table you want. But remember people may be accidentally kicking the table legs or spilling wine. Easy-care tables are a good choice. So are those that actually fit in the room.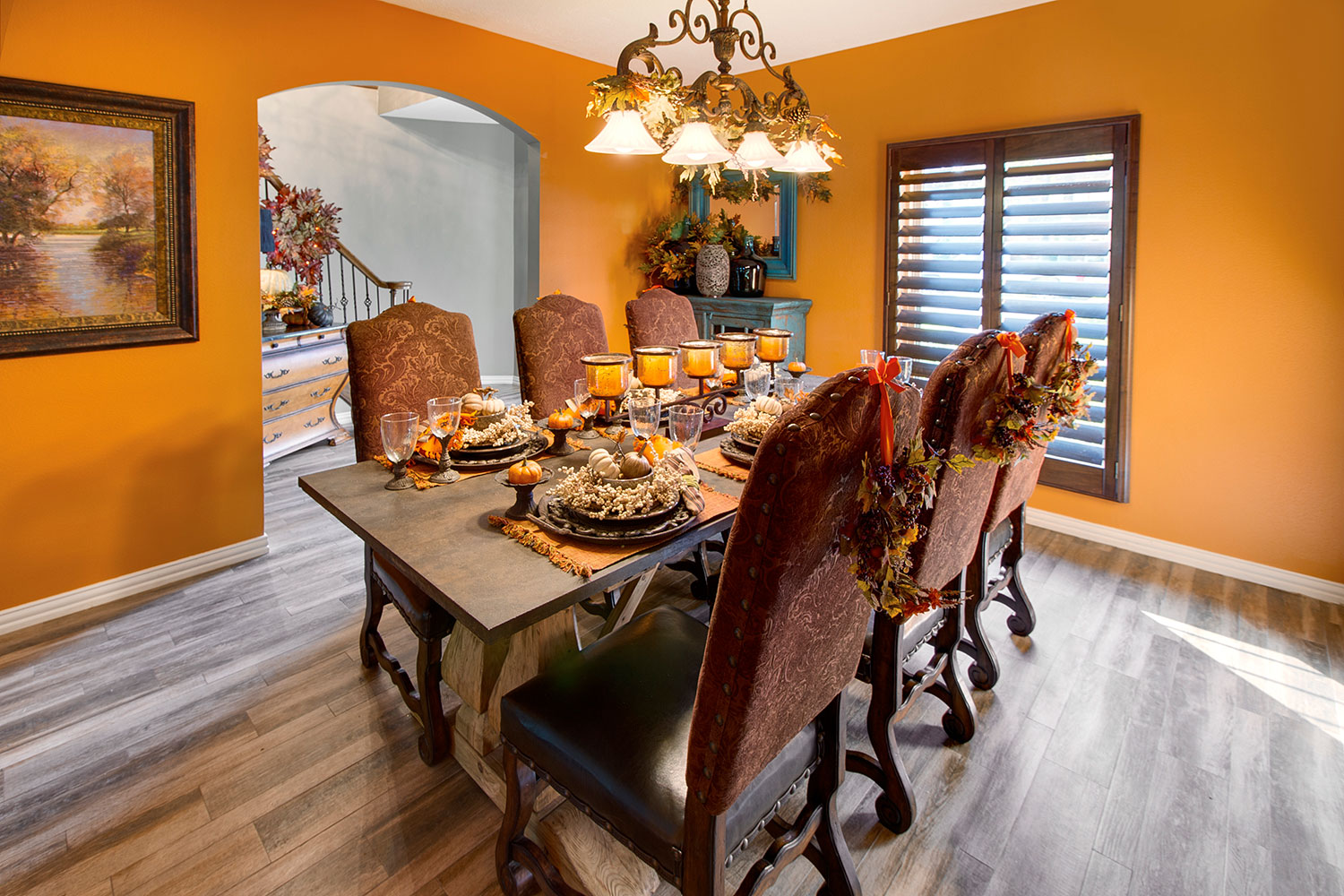 Make sure there's enough room for folks to walk behind chairs when people are sitting in them. You want your guests to feel comfy. Not trapped. Besides, what happens when someone needs a bathroom break?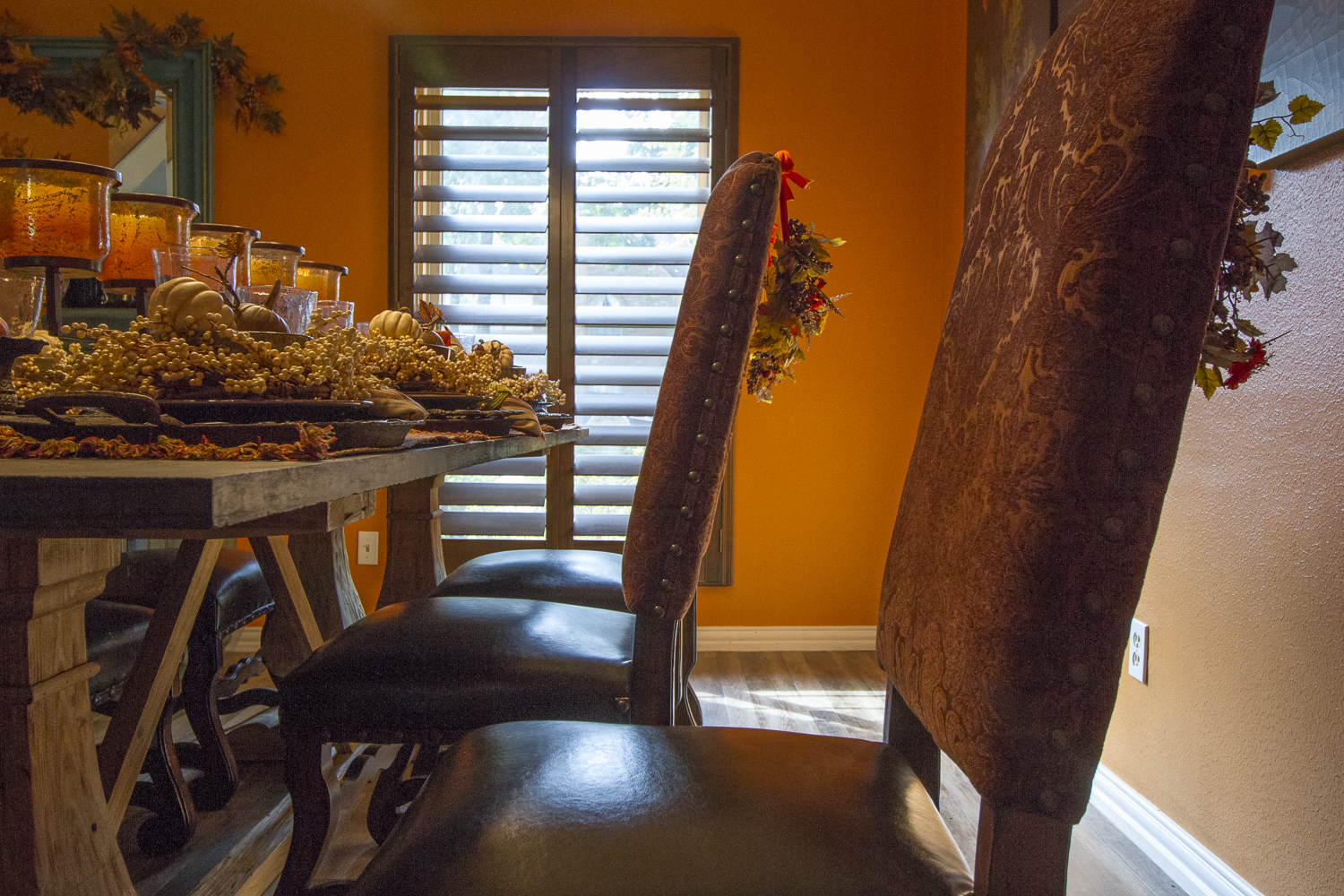 Unless you like cracked glass in your mashed potatoes, make sure your chandelier is 32 inches above the tabletop. Head wounds bleed a lot. They could wreck the table.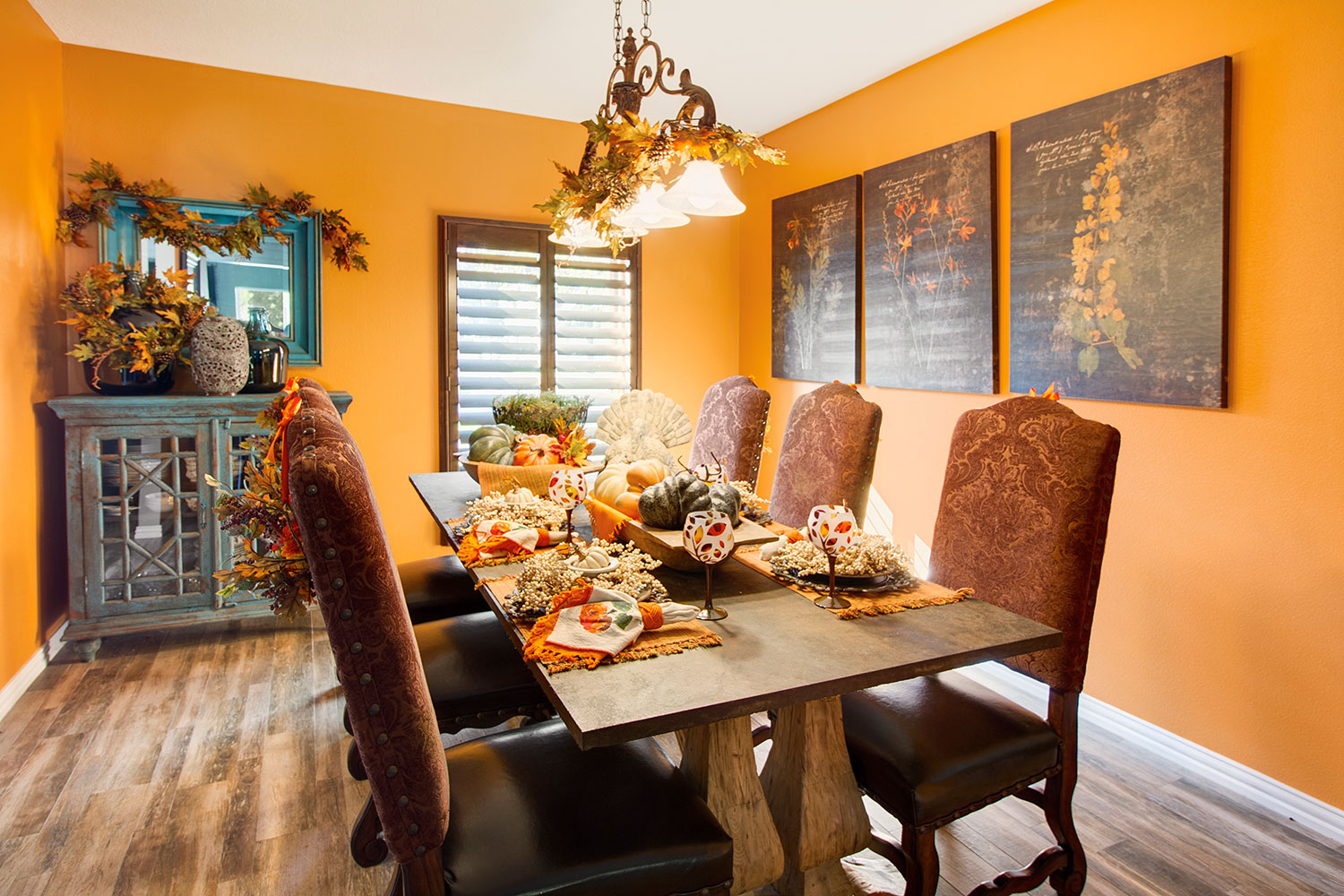 For smaller gatherings, put decorations at the end of the table and you get an instantly intimate feel. Especially with things like these antique dough bowls from England.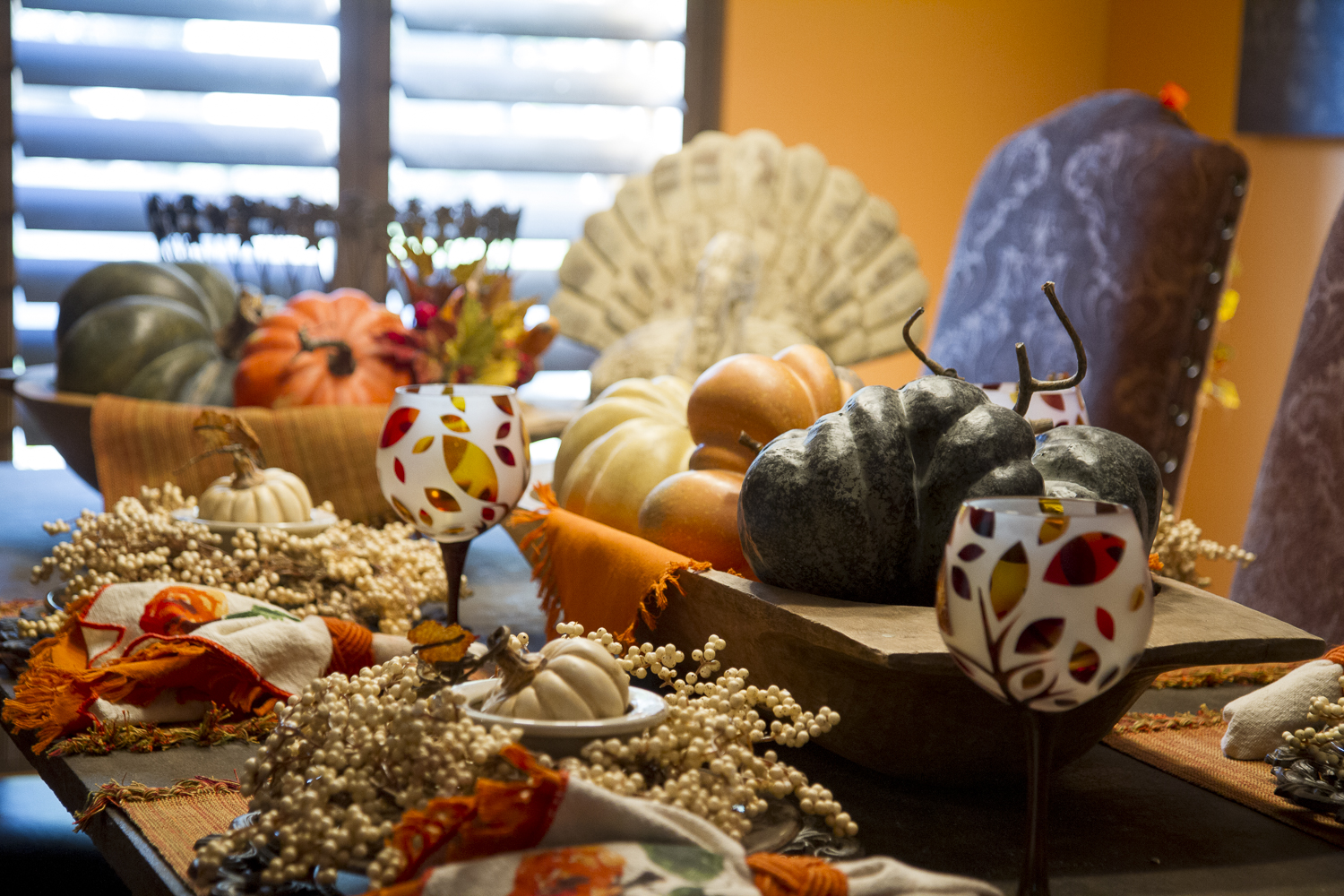 Wowing the Guests Details
Go for garland. It's cheap. It's easy. It makes a grand statement. And it can be fluffed.
Add depth by creating layers. Layer napkins on chargers. Layer trays on placemats. Layer napkins on chargers on trays on placemats. Build up. Then up some more. It's a full 32 inches to the chandelier.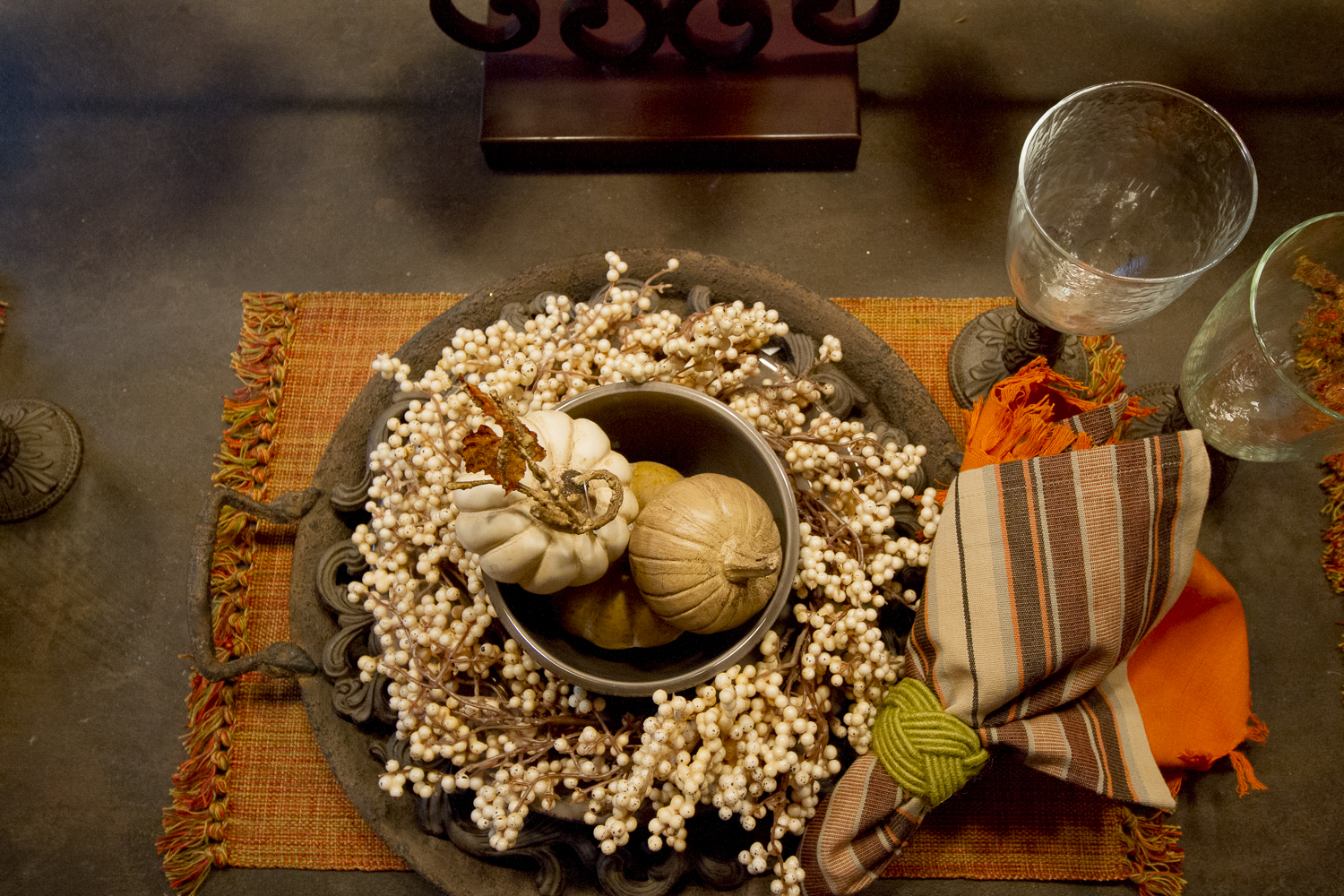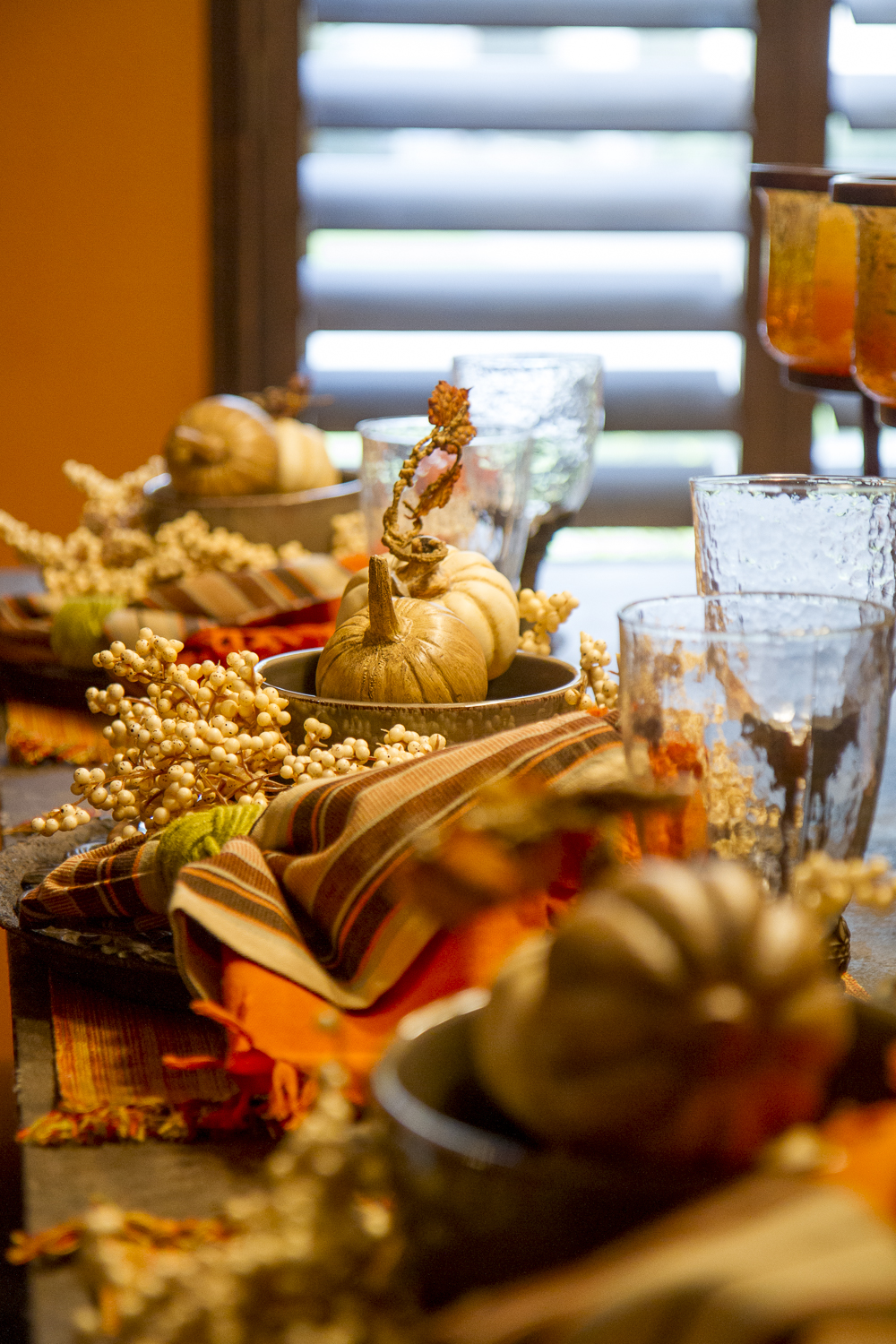 Don't just decorate the table. Decorate the chair backs. The sideboard. The chandelier. Everything.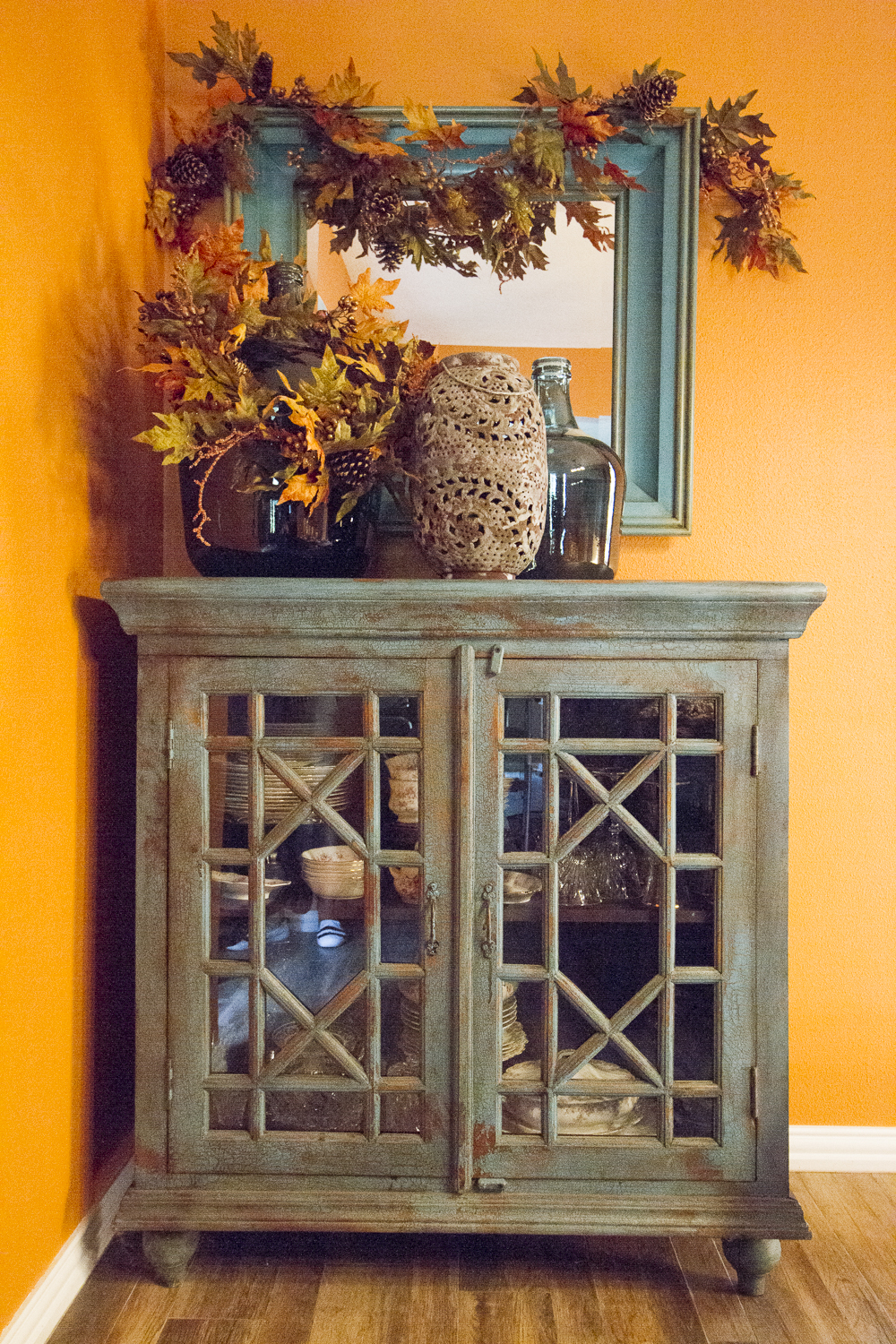 Decorate the entryway. It's your very first chance to make an I'm-glad-I-came impression.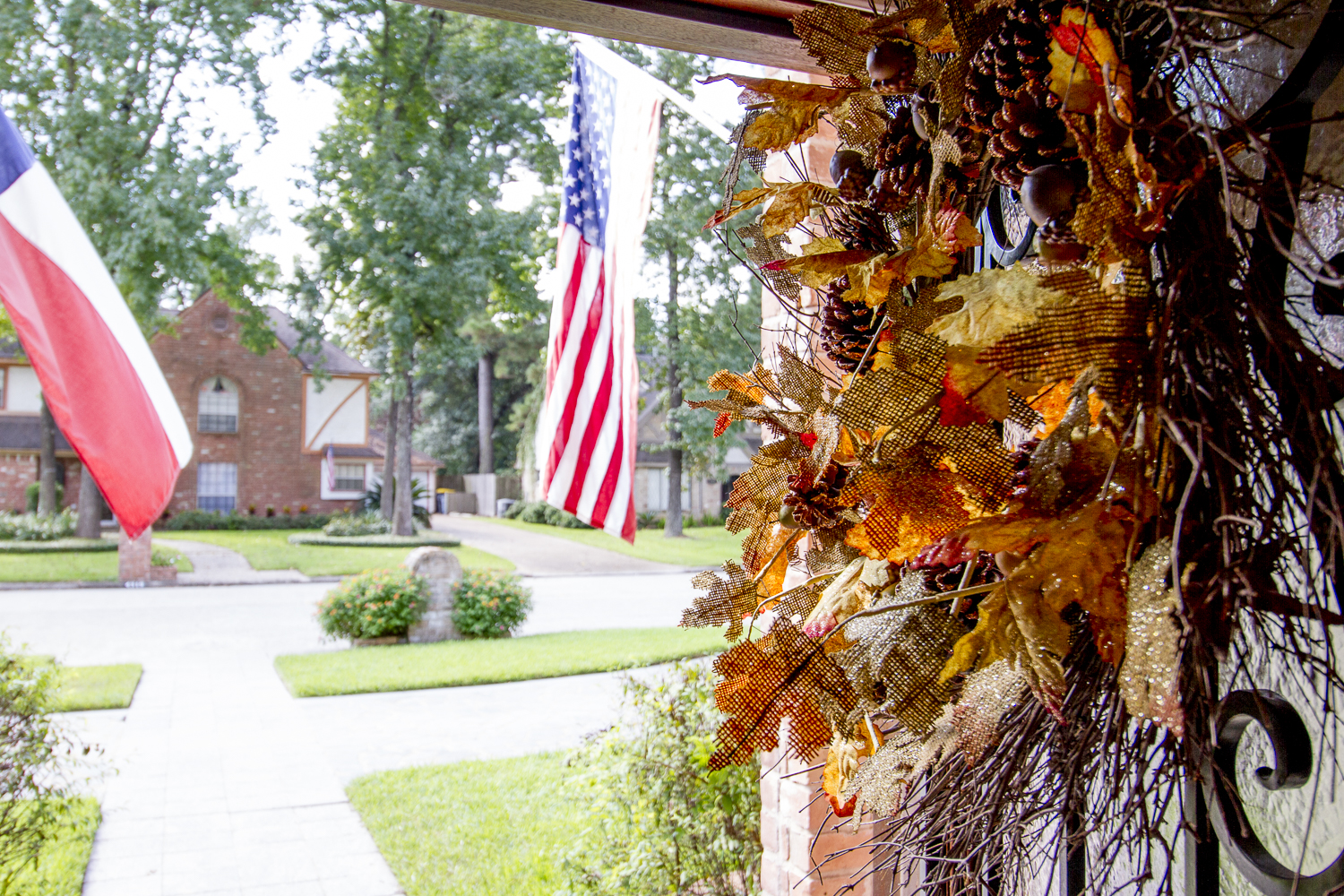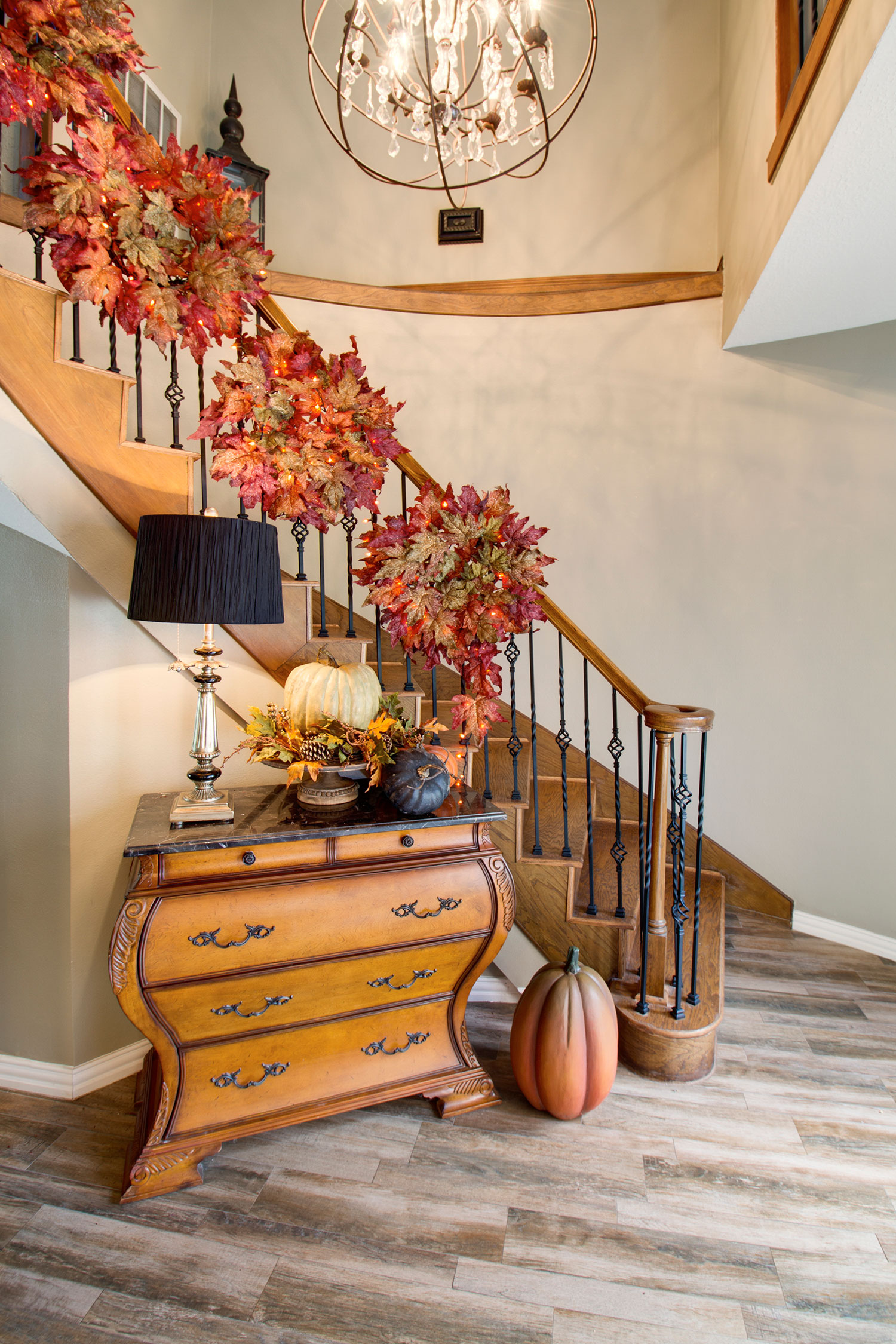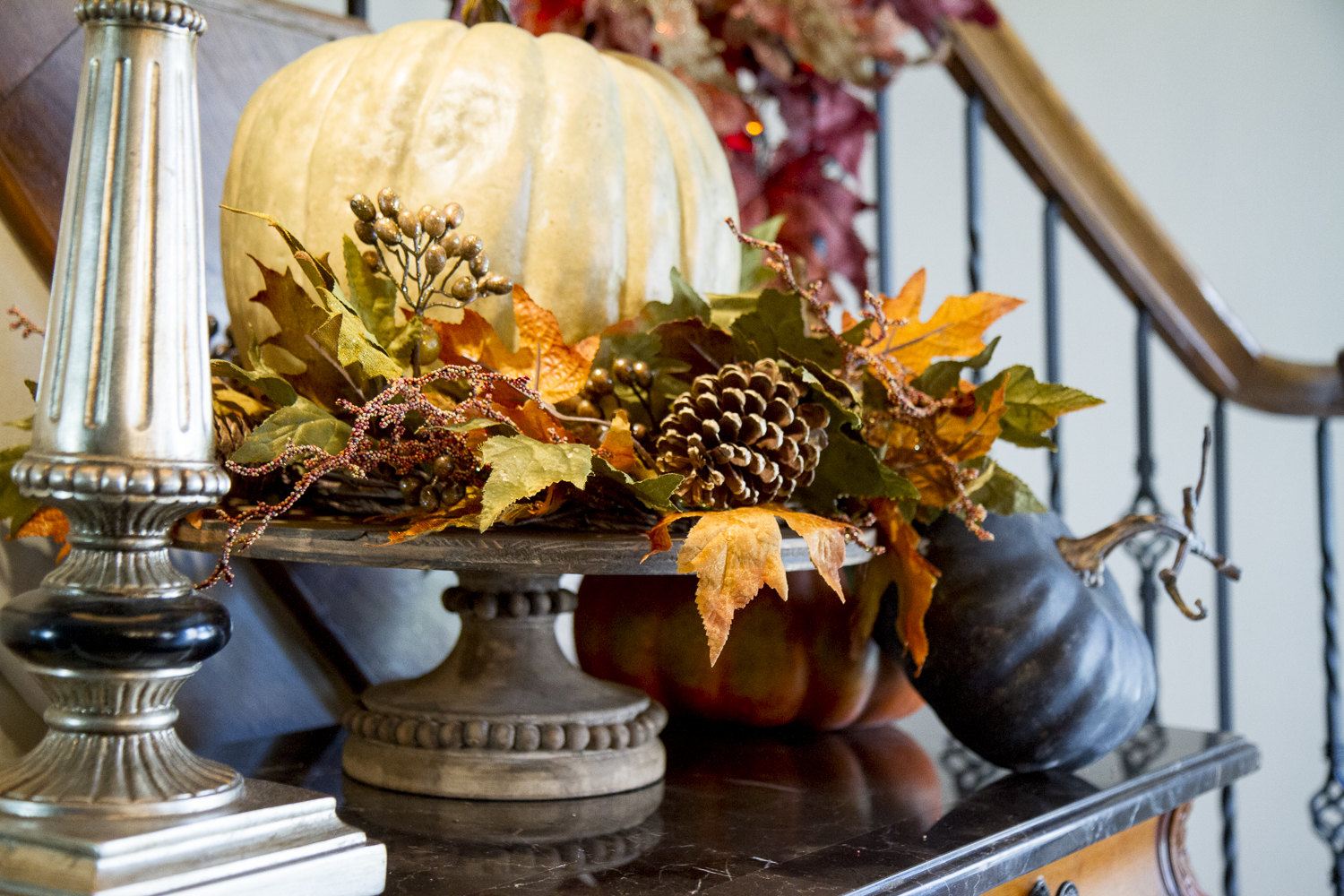 Burn candles. Make it smell goooooooood with Fall scents!
With all these details covered, your guests may not even notice if the turkey is dry or you run out of pie. They'll be too busy being wowed by your perfect Thanksgiving table.