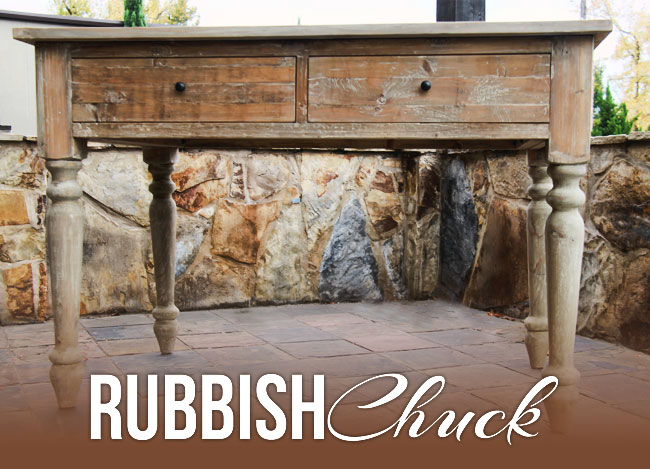 Flexibility. Versatility. And probably some other "ility" words best describe this piece.
This week's Rubbish Chuck: The most versatile table/island/bar in the world!
Can you picture it?
Covered with pies at your holiday party. Scattered with clippings of ribbon and wrapping paper. Dressed with ice bucket and high ball glasses on New Year's Eve.
What do you want it to be?
A Kitchen Island. A Craft Table. A Bar.
This flexible wood table is 60 inches long, 36 inches wide, and 40.5 inches tall.
Sale price for the table: $350
Regular price: $695
All sales are final. No Holds. Come in or call 281-290-9565.
Operators are standing by!
This Rubbish Chuck is valid Friday December 5 only!
Zip down to Laurie's today – we've got a few these, but they won't last long!