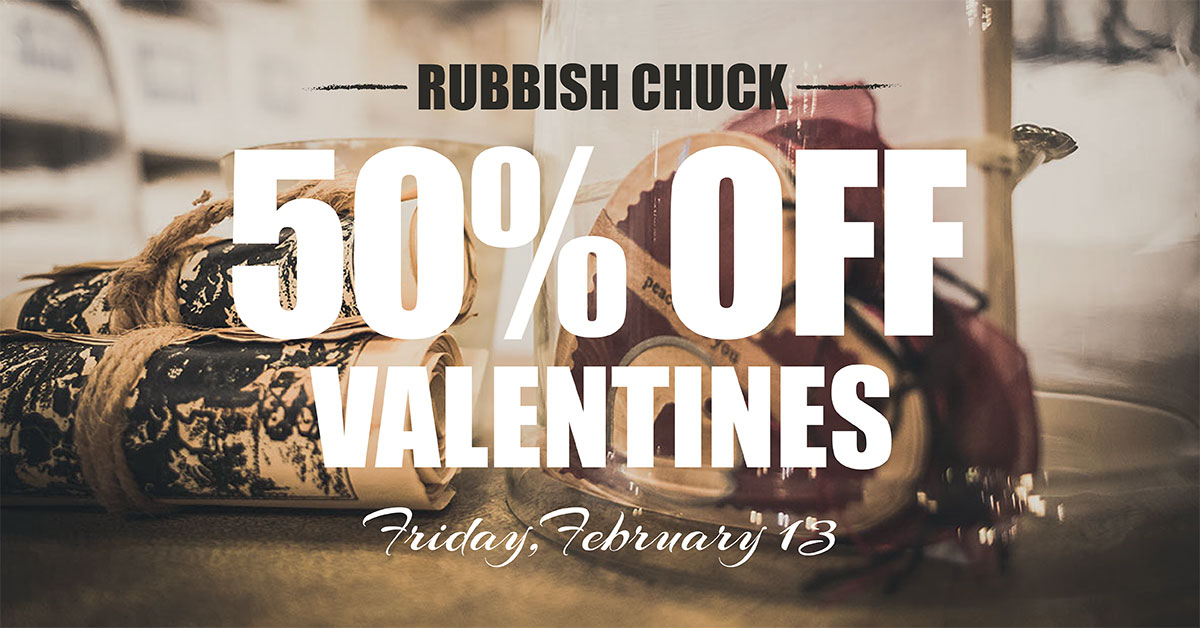 One of the coolest things about Laurie is her unique way of doing things, and you're going to love what she's doing now. While most shops put all their holiday stuff on sale the day after the holiday, Laurie's doing her own thing with a Valentine's Day closeout a day before the big day.
That's right. On Friday, Feb. 13 you can enjoy a half-off discount on Valentine décor, a sale sensational enough to double as this week's Rubbish Chuck.
What: Valentine décor closeout at Laurie's
When: Friday, Feb. 13
Regular price: Varied by item

Sale price: 50% off
Scoop up some half-price V-Day decor and you'll still have nearly two full days to display it before you have to pack it away for next year. Heck, some of the stuff is so adorable you may just want to leave it up all year long.
Hope to see you on Feb. 13!